Part 211: Mission part 1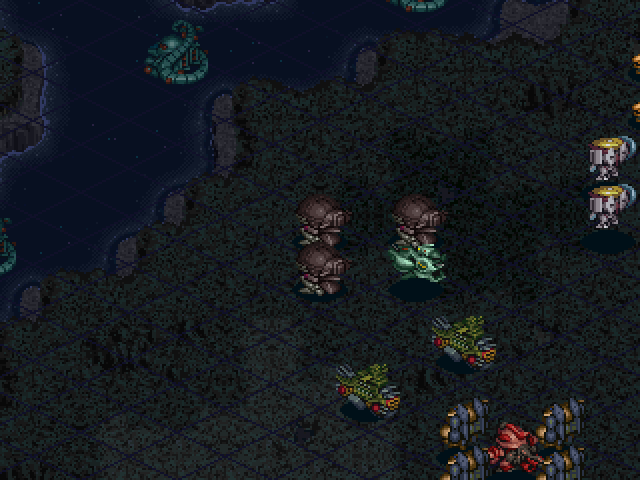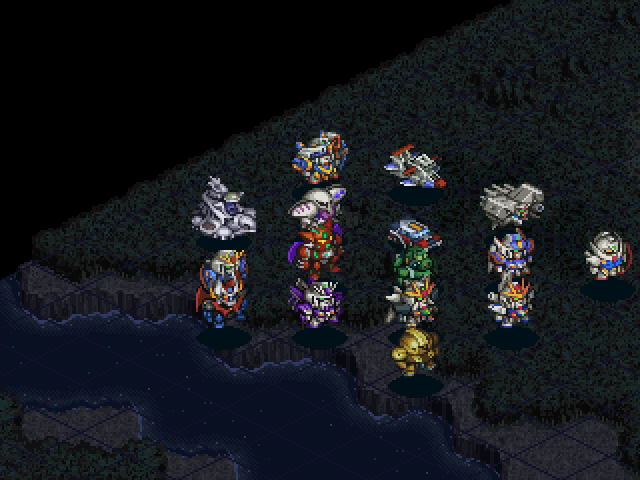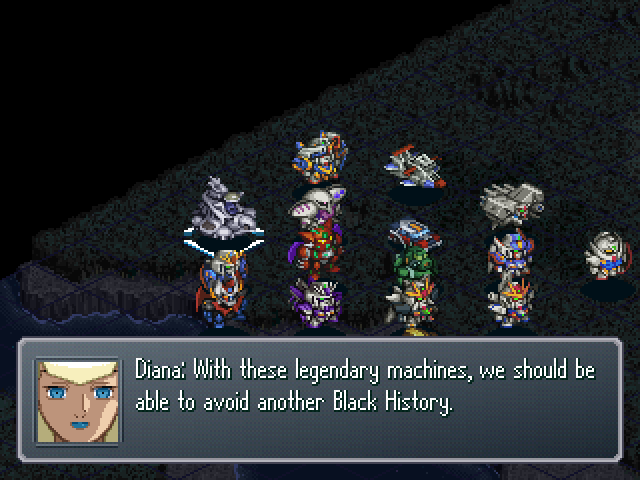 : ...Mission accepted...

: Alright! We're gonna rip out some butterfly wings!!

: The war between the moon and the Earth... This will end it!

: I won't allow the Black History to be repeated!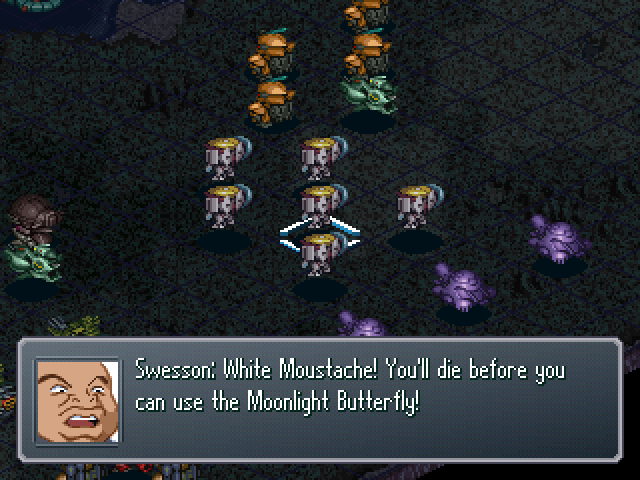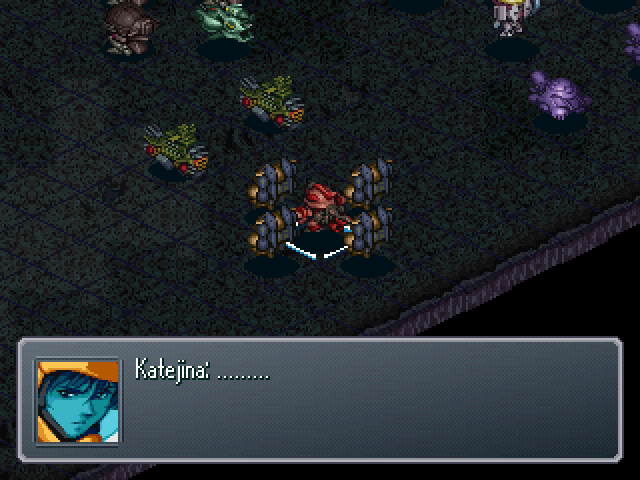 : (Th-this feeling... Katejina's here...! What should I do...!?)

: (Usso...... You'll lose if you hesitate on the battlefield...)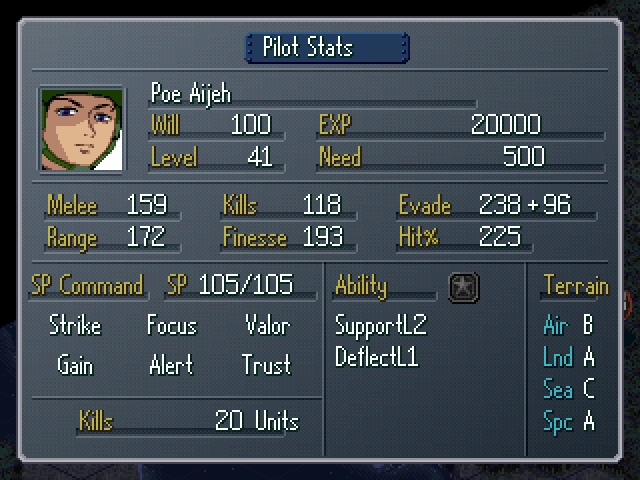 Say hi to Poe.

To get the Skill Point for this mission, you must destroy all enemies (Excluding Katejina) within 9 turns. Very simple.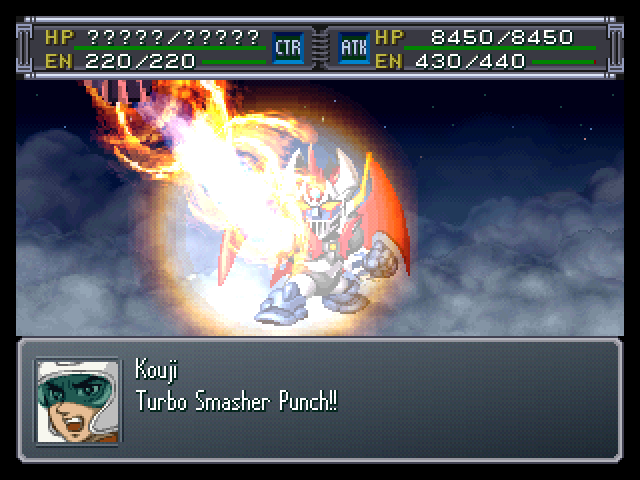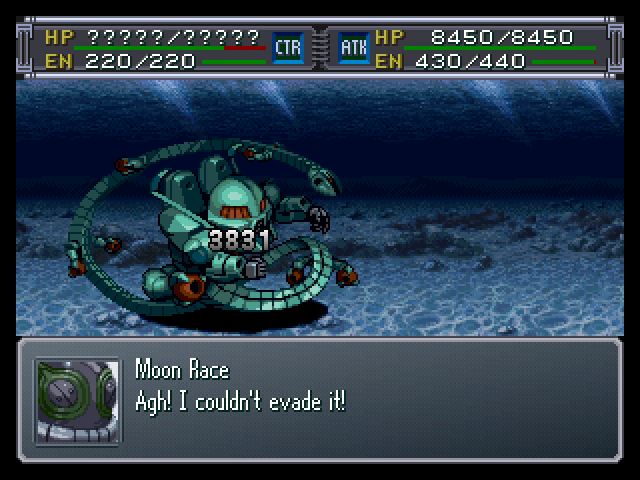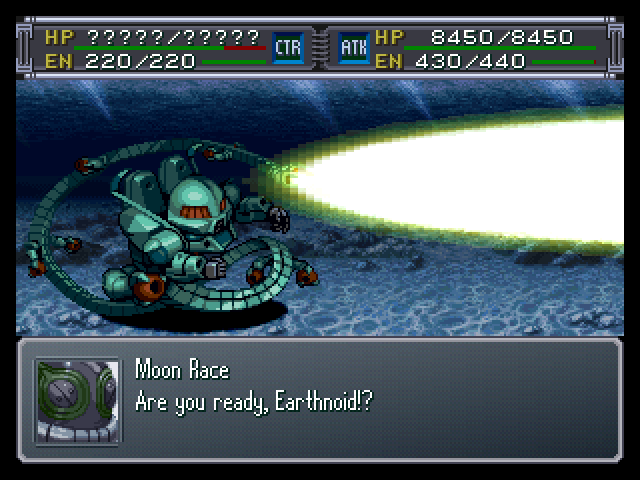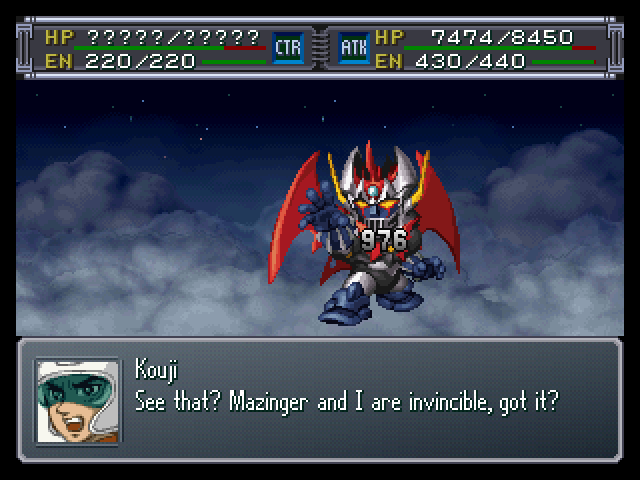 These guys are a pain, since they're underwater and have a large amount of HP.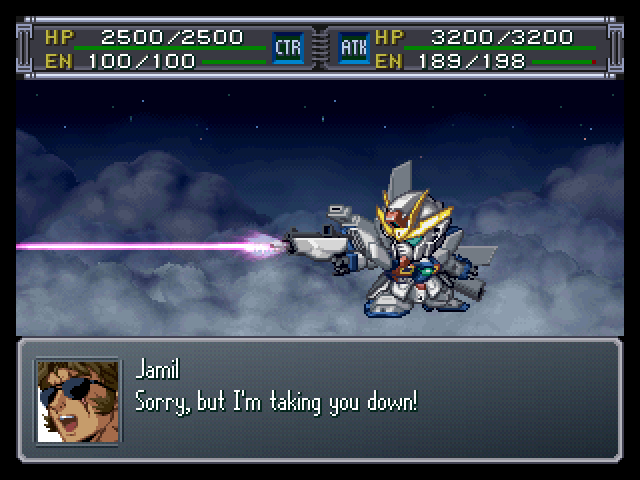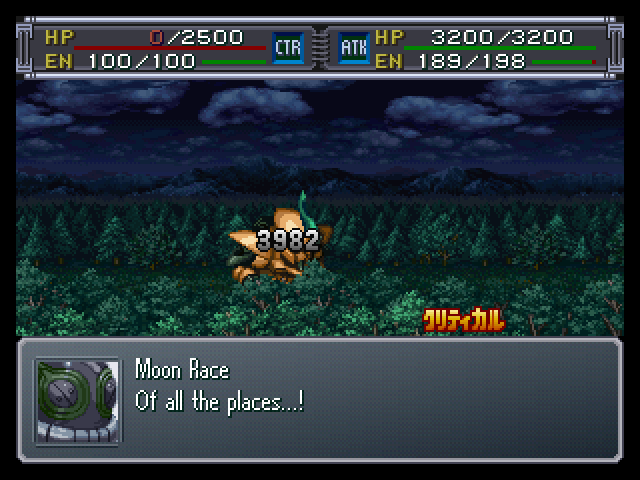 Jamil one-shots one of the smaller enemies.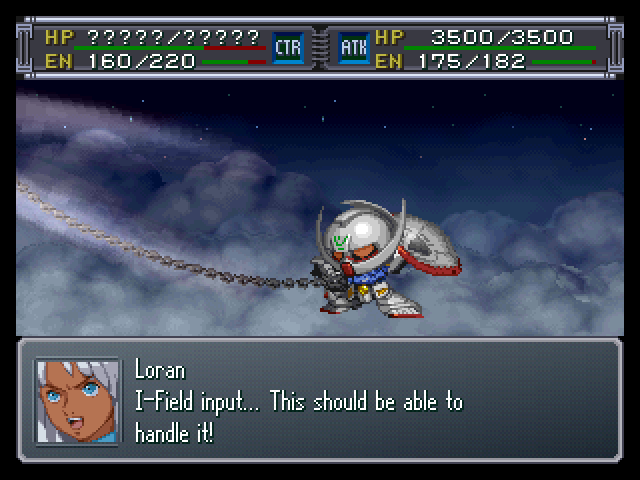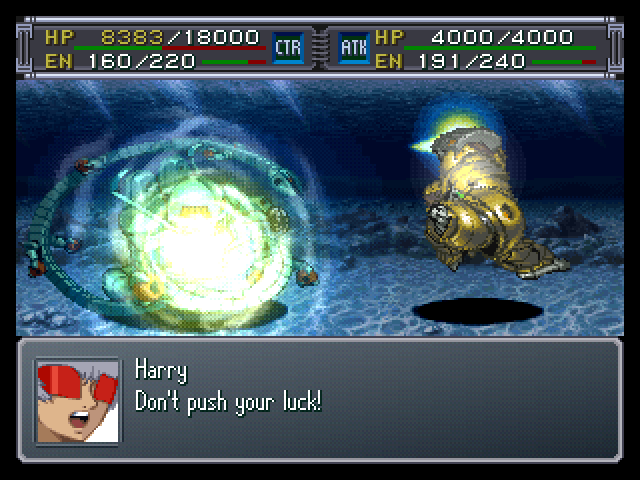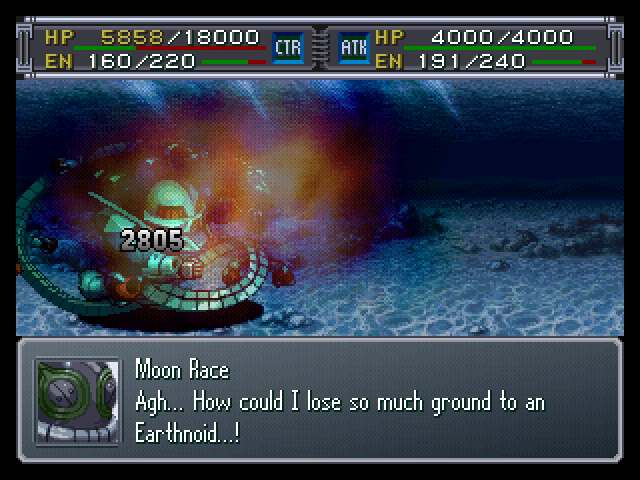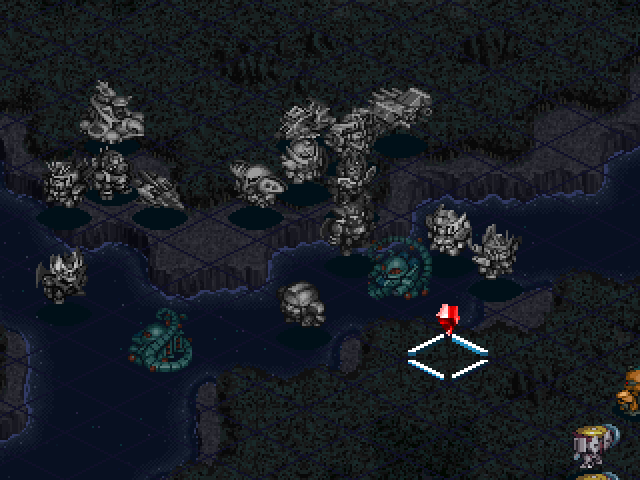 Here's where we are at the end of the first turn.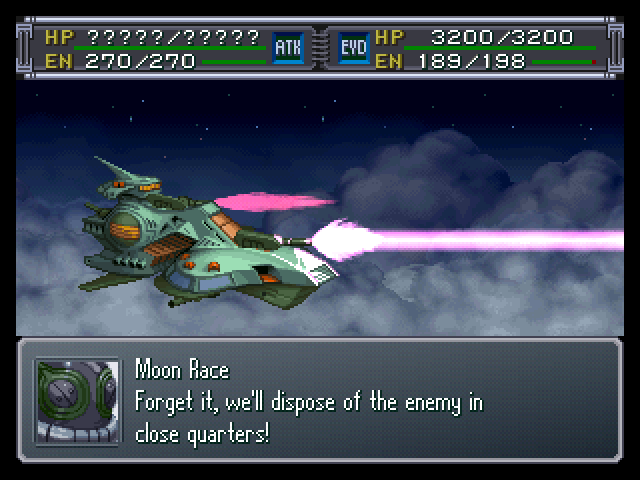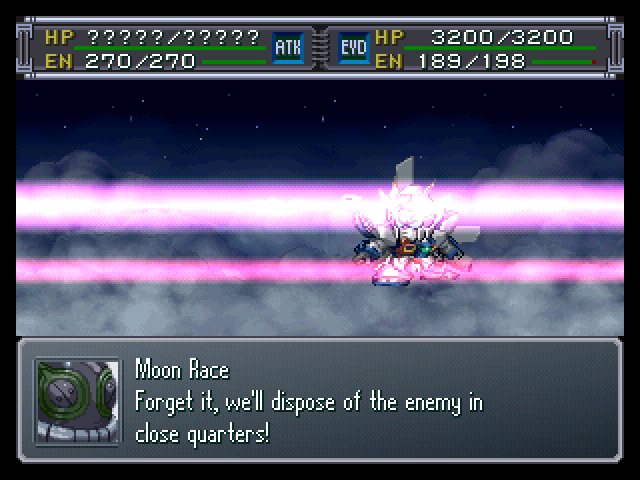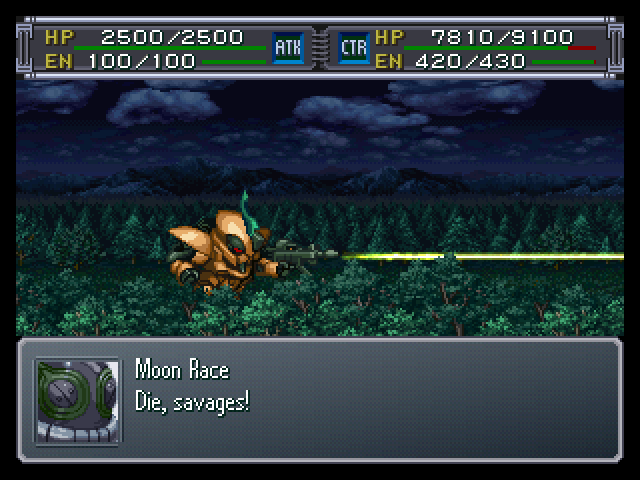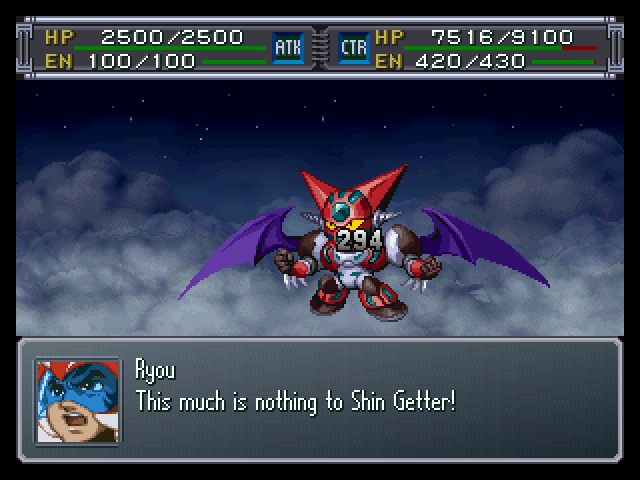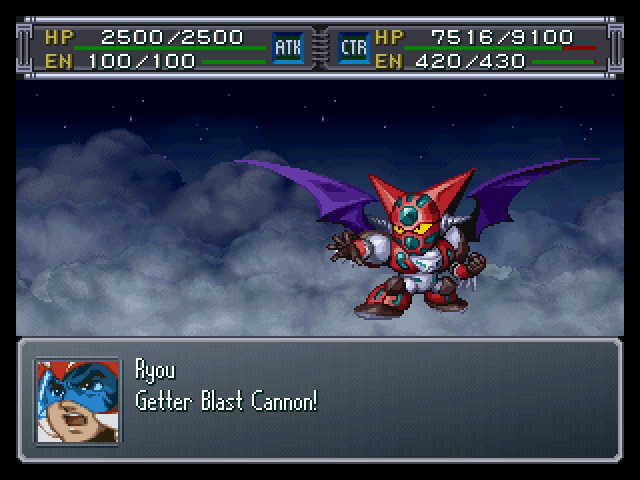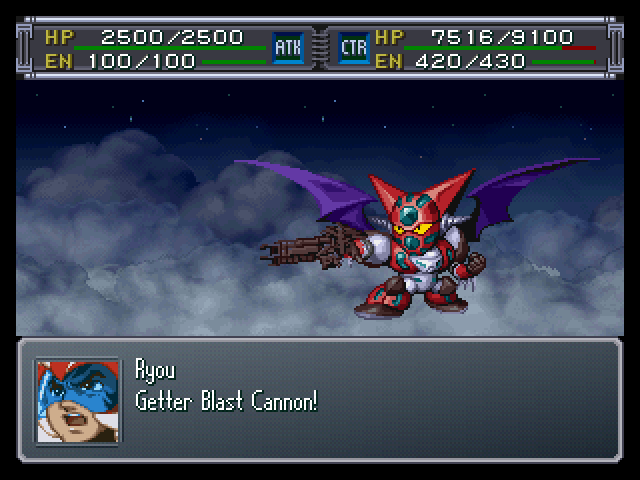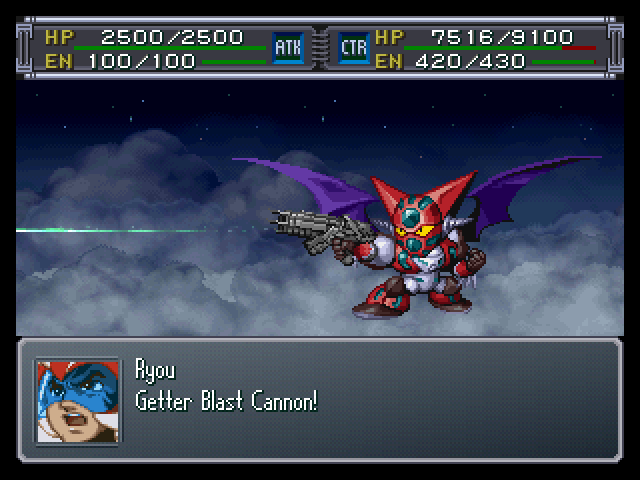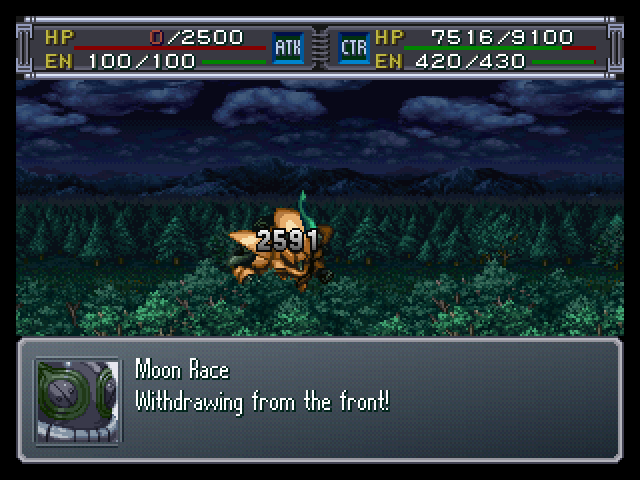 No, you are not imagining things, Shin Getter just grew a gun out of it's hand.

The enemies turn soon ended after that.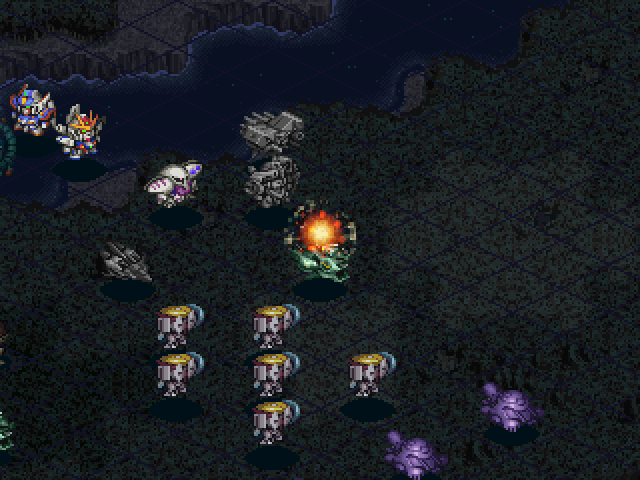 All of the small mechs are soon eliminated.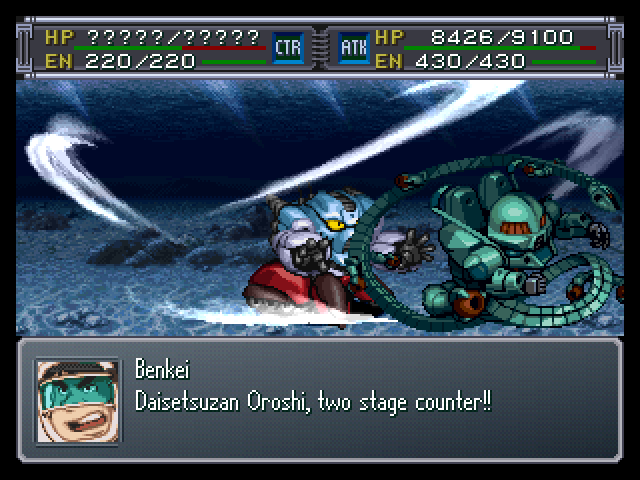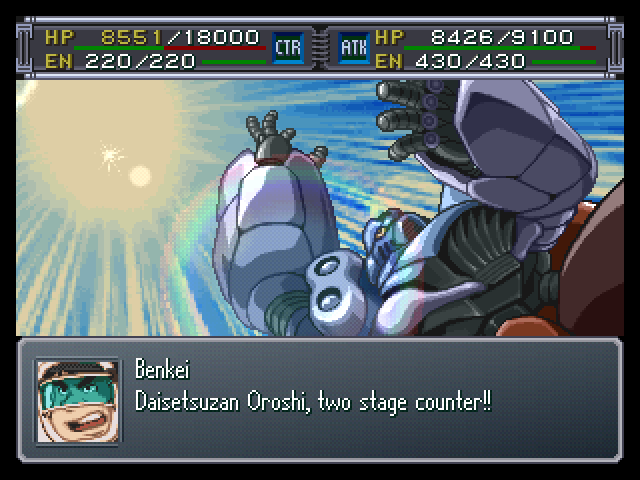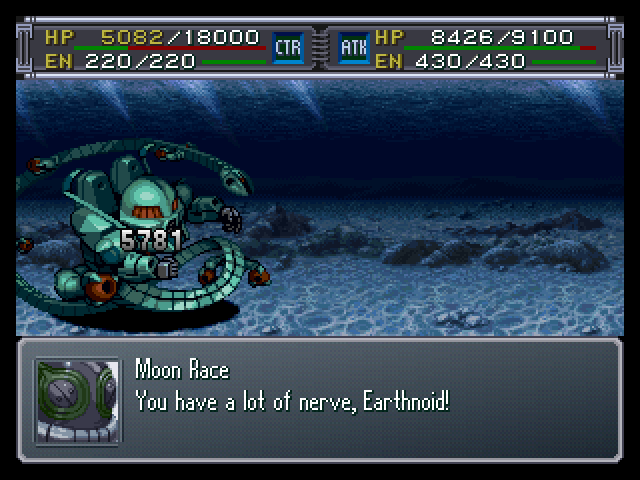 Shin Getter 3 was made to fight enemies like this.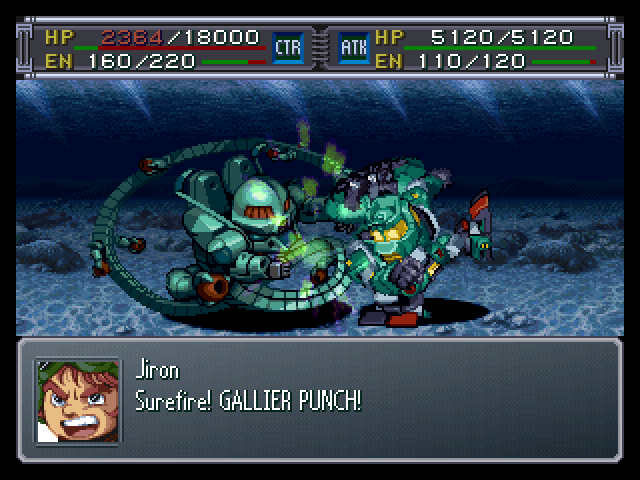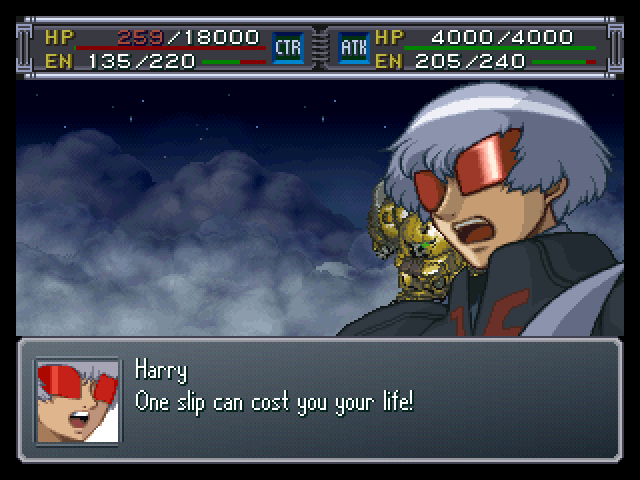 Before long, two of the underwater enemies are destroyed.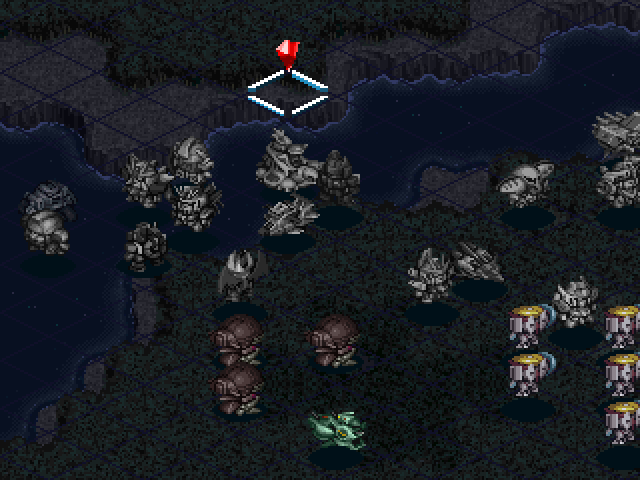 The end of the second turn.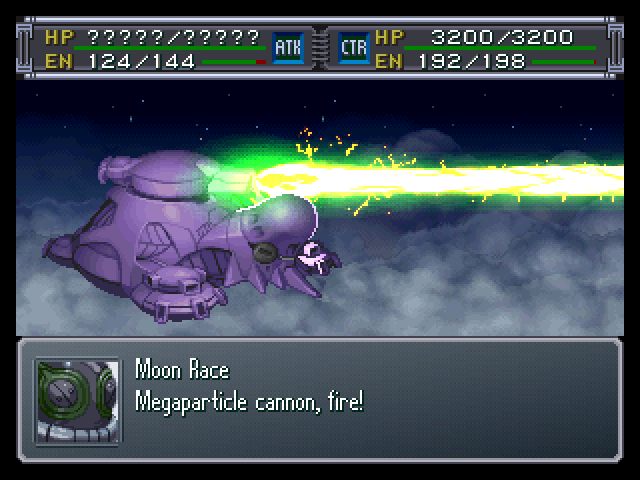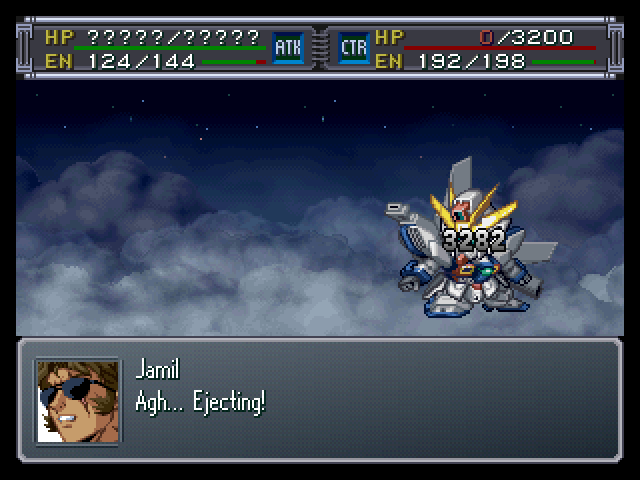 I get very unlucky here, and Jamil is shot down.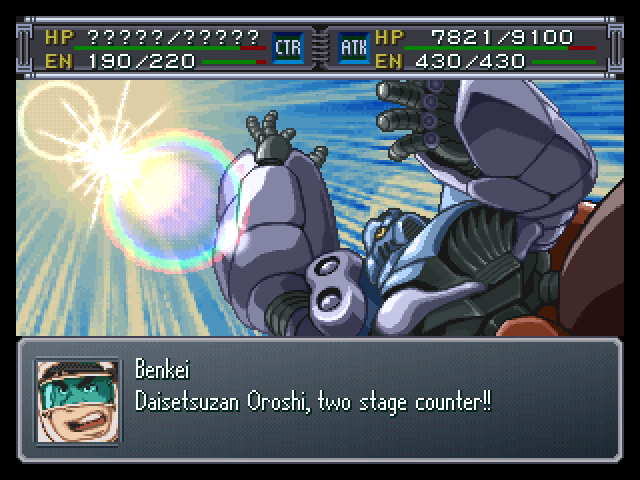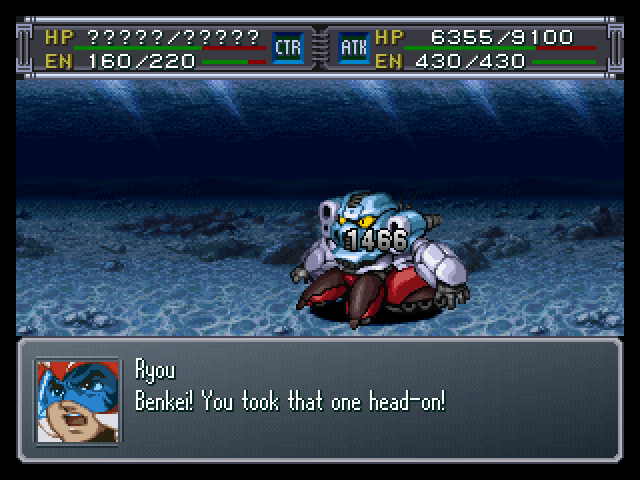 On the next turn, I let Benkei have a one-on-one duel with the last water monster.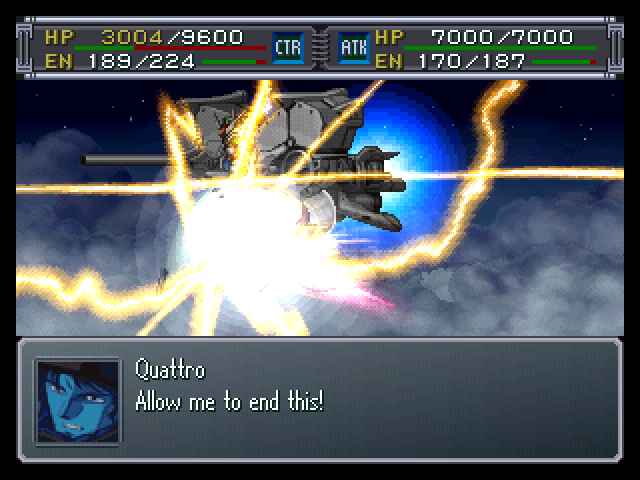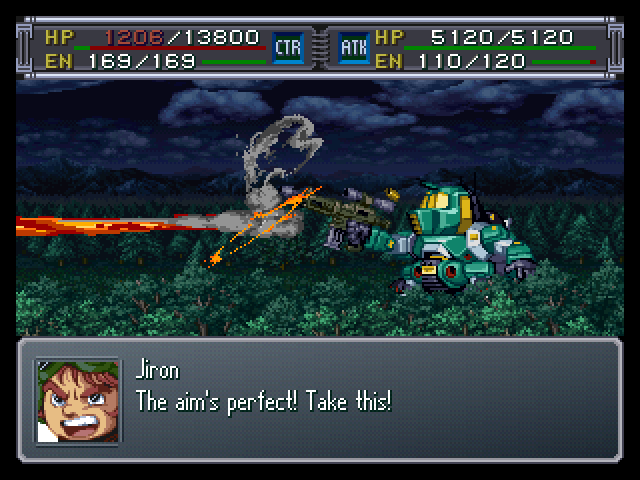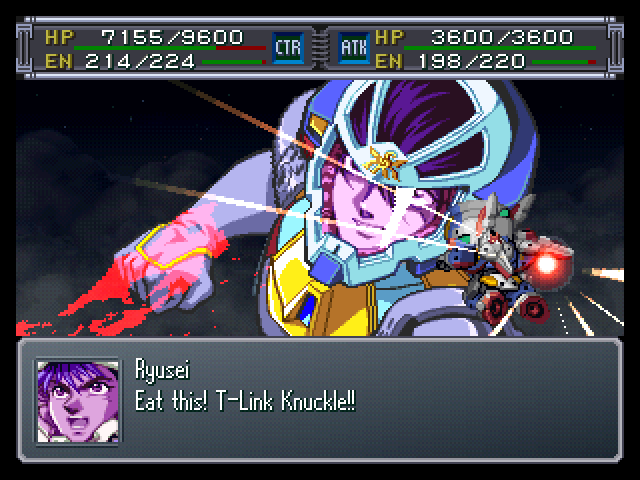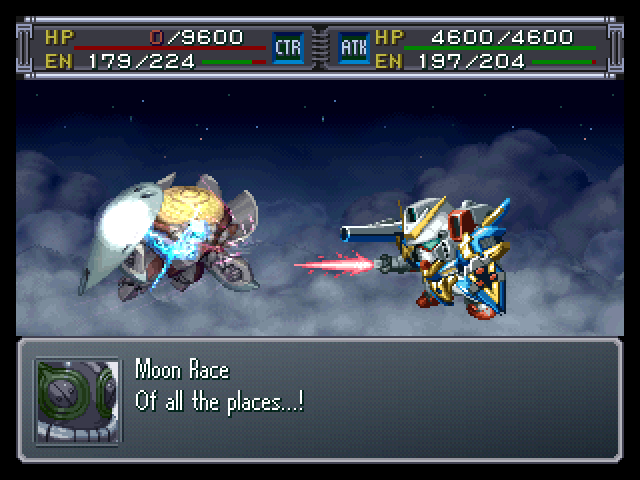 These grunts barely stand a chance.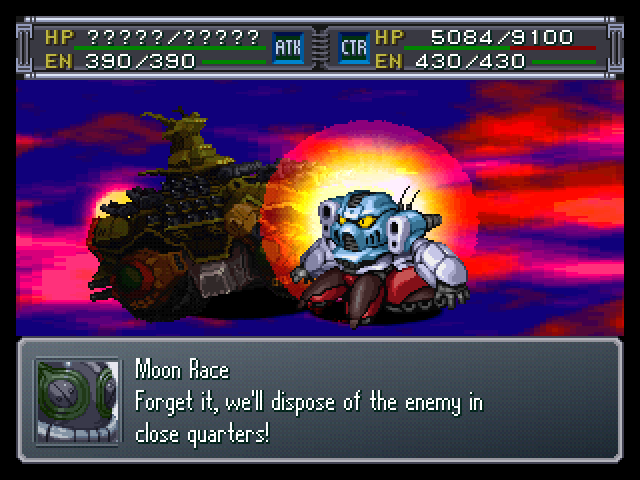 An ambitious Adrastea rams into Shin getter 3.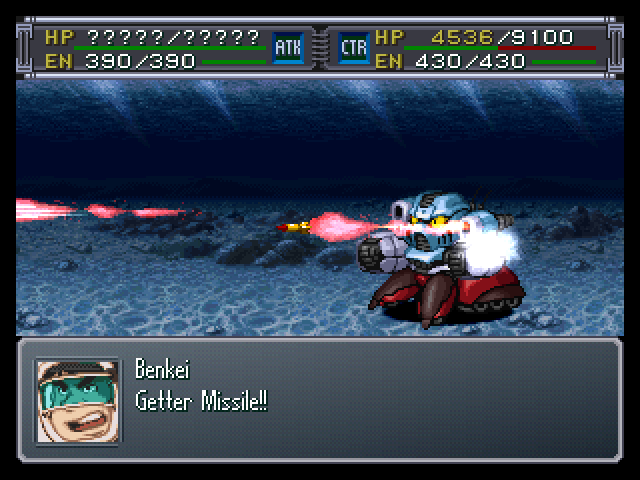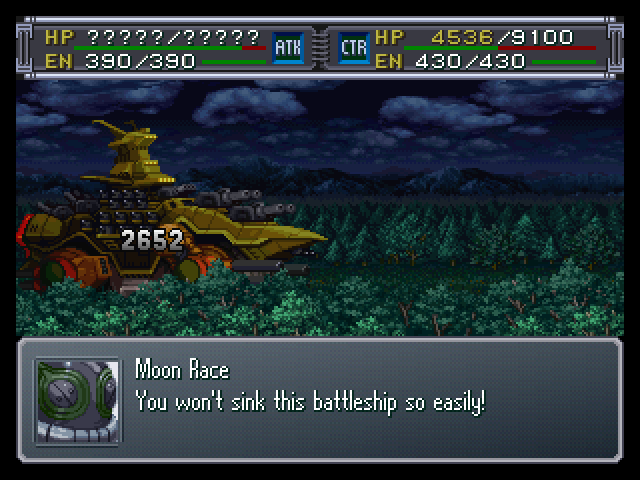 Benkei answers in kind.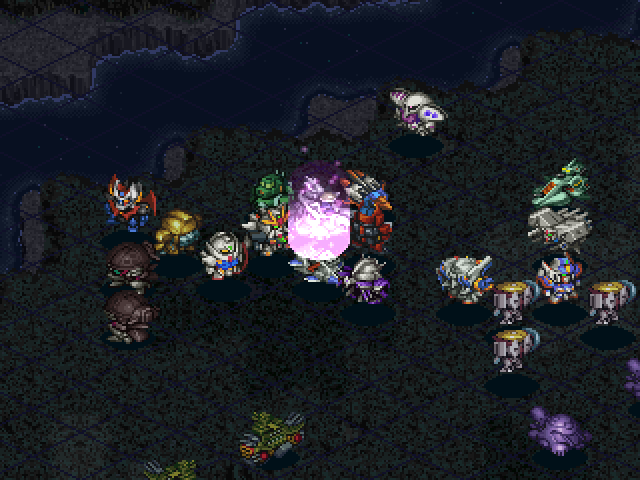 On the next turn, I have Diana use Rouse to give Garrod, Jiron, Kid, and Kamille a Will boost.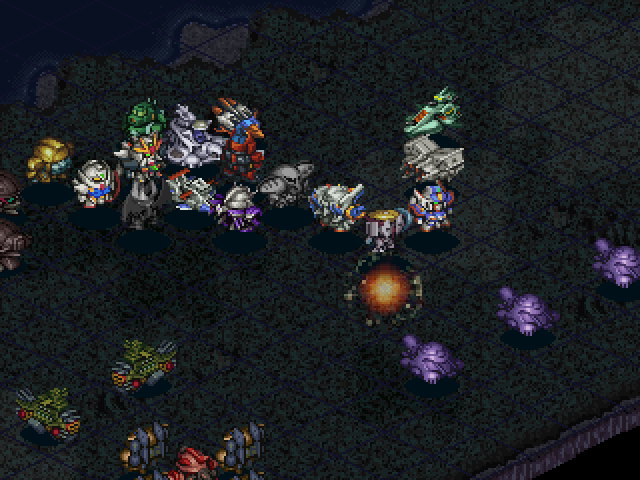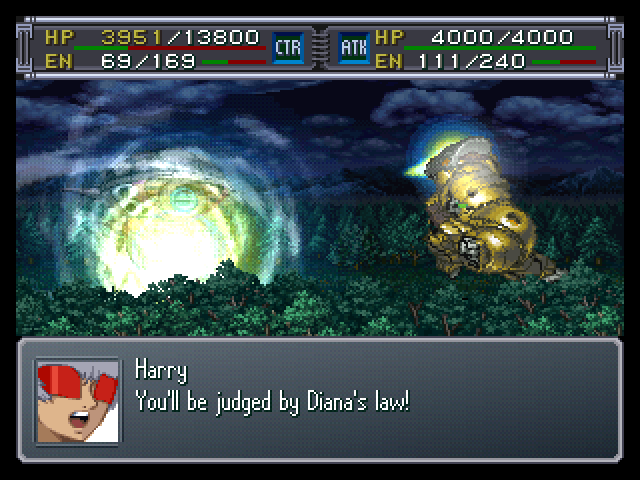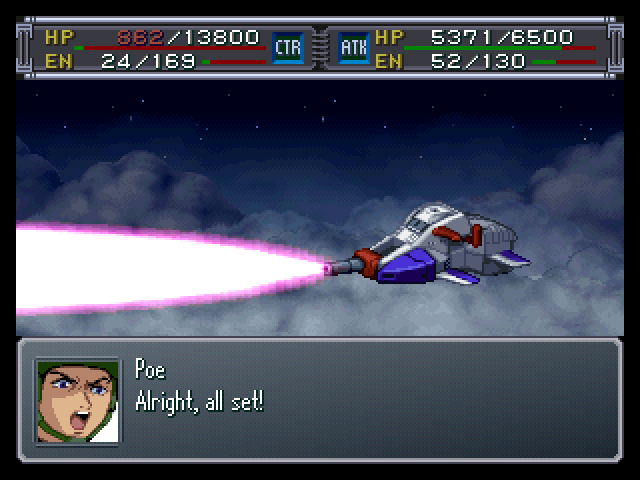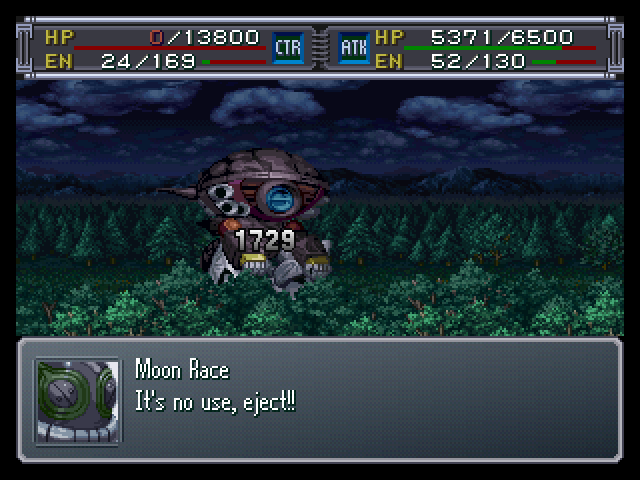 And that's the last WaDom.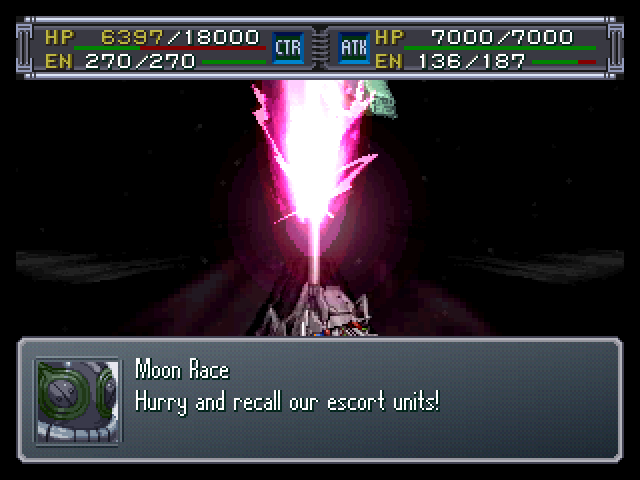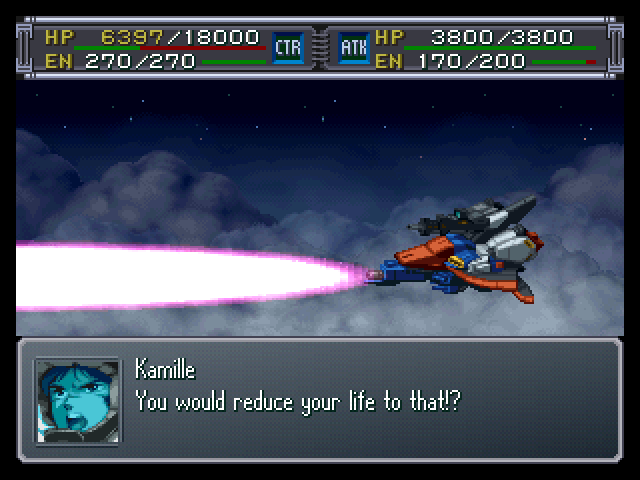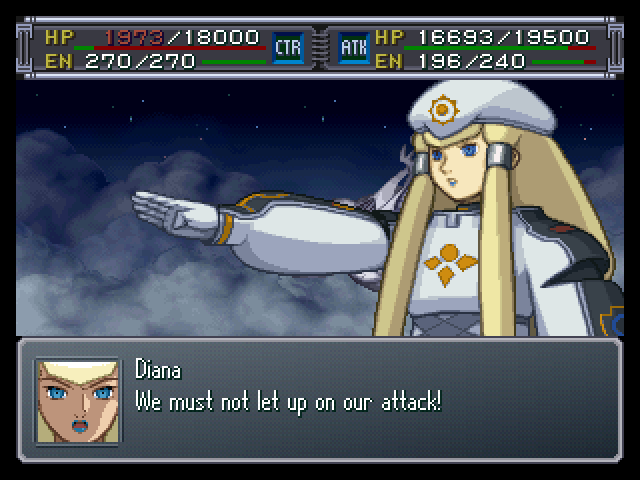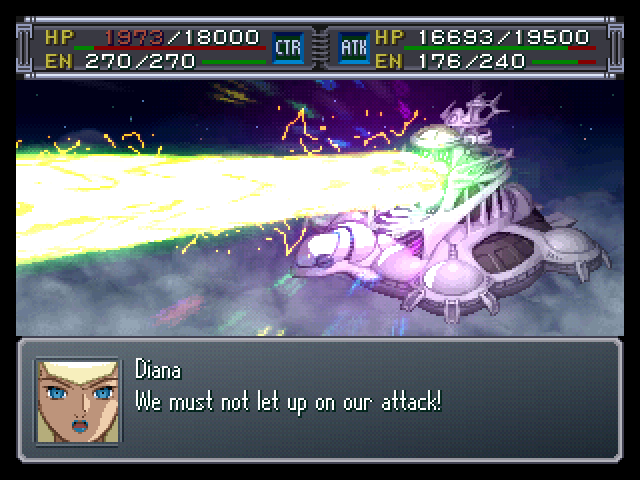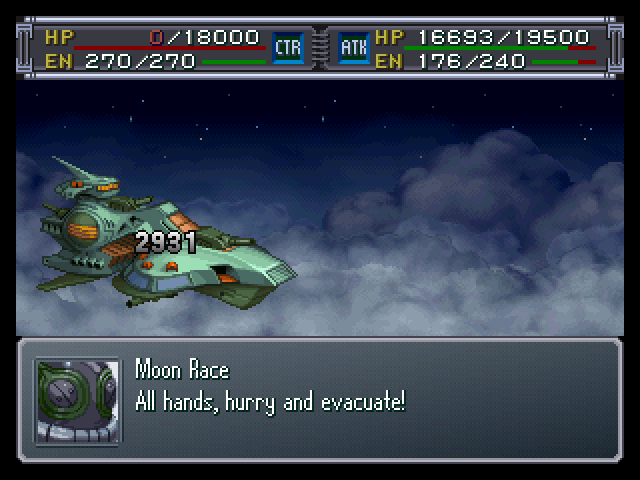 Diana assists Kamille to destroy the battleship.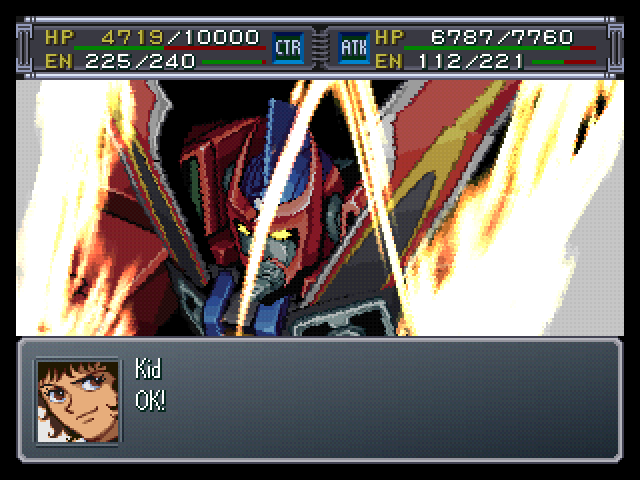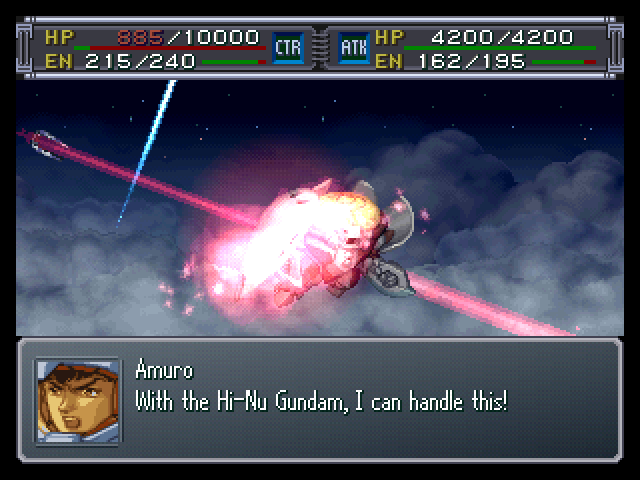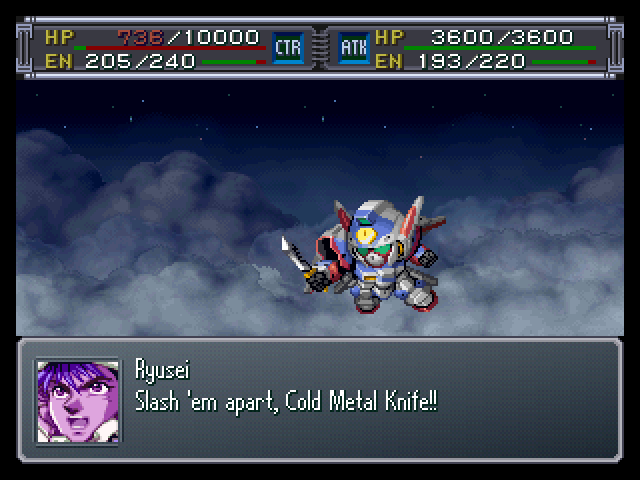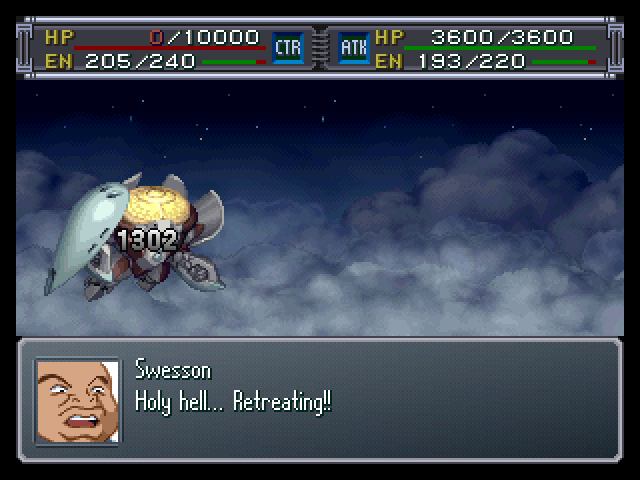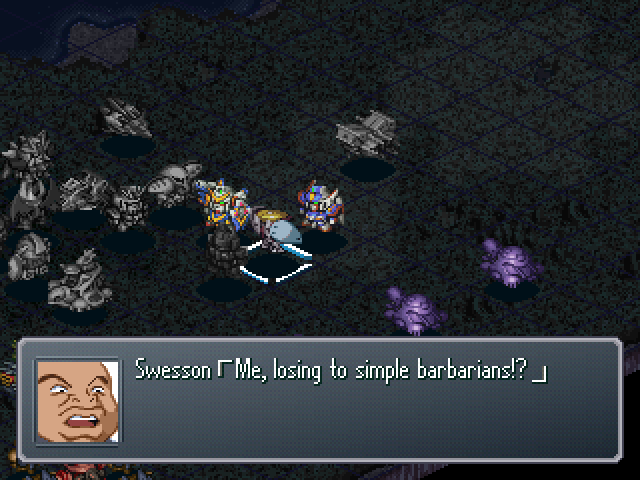 And down goes Swesson!
-------------------------------
To make up for lost time, I'll try to have an update up for Saturday and Sunday.