Part 42: post-intermission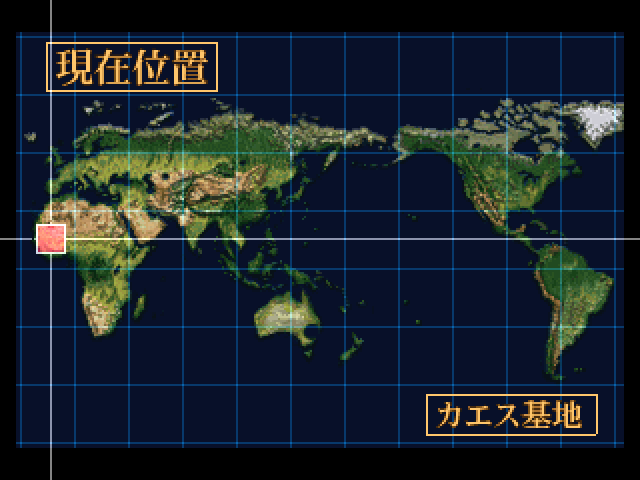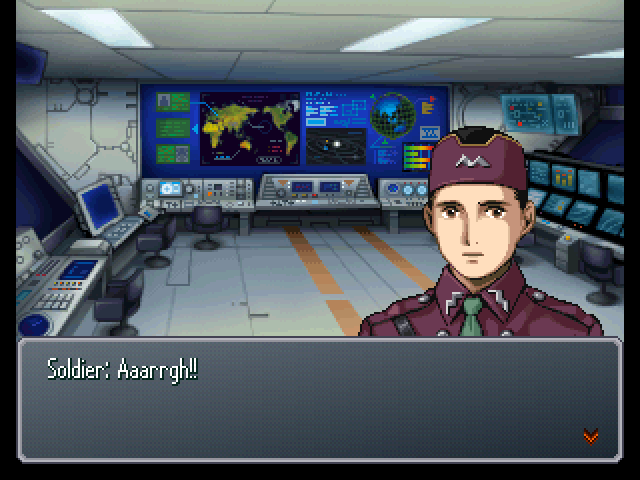 : AAAH!!

: Agh...!

: ...Are you alright?

: You...

: Even if you are in the wrong...I cannot allow His Excellency Treize's daughter to die...

: (.........)

: His Excellency Treize loved people who continued to fight, even when on the losing side. And that is why the people accept the Gundams, the mobile weapons which fought through the Balmar War...

: (.........)

: The ones to move the hearts of the people are not the victors. One look at the Londo Bell and Preventers members should tell you that...

: No! We have no defeat! We Bartons are the true rulers of the Earth Sphere! Everything I did was for that purpose... It's been in planning since before the One-Year War... I even went as far as joining hands with a criminal syndicate like Nubia for this...! Lady Mariemaia! Now is the time for you to rise to the summit of the Earth Sphere!

: ! ......I am a victor... I carry on... my father's will...
Oh for fucks sake, someone slap some sense into her.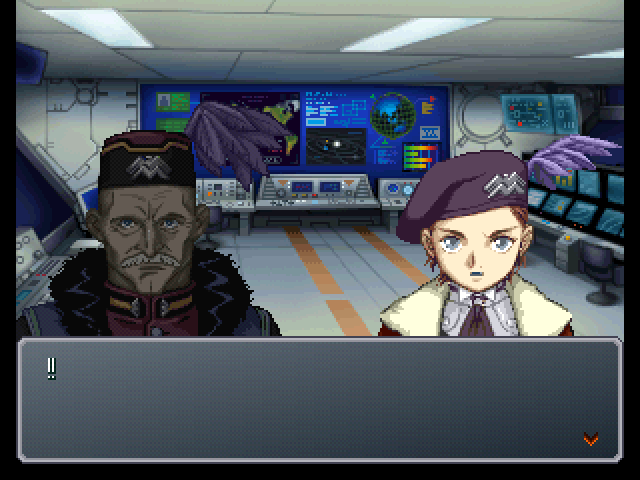 SLAP!

: I beg your pardon... But it's time for you to wake up, Mariemaia.
Thank you Relena

: R-Relena...?

: You have learned what it is to fear. And that should have forced you to acknowledge your own mistakes.

: That's enough, Relena Peacecraft.
Dekim readies a gun at Relena

: I will not have Mariemaia's ears tainted by empty drivel!

: If you wish to shoot me, then by all means. I am prepared!

: Hmph... I'll tell you the truth before you die. People follow the victorious.
Which is exactly why no one will be following you


: Agh...!
Dekim fires...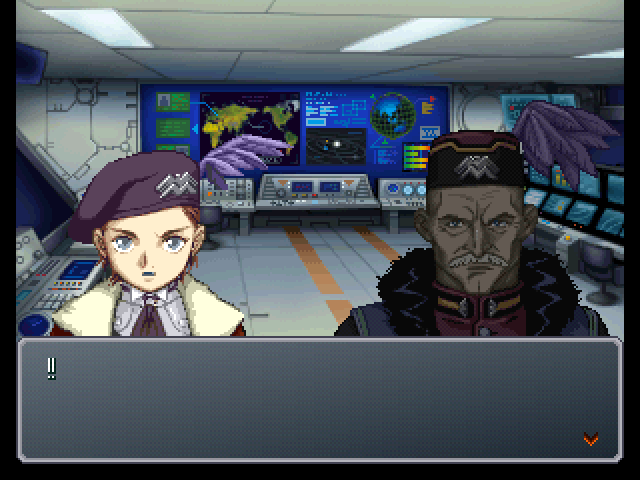 ...And Mariemaia takes the bullet.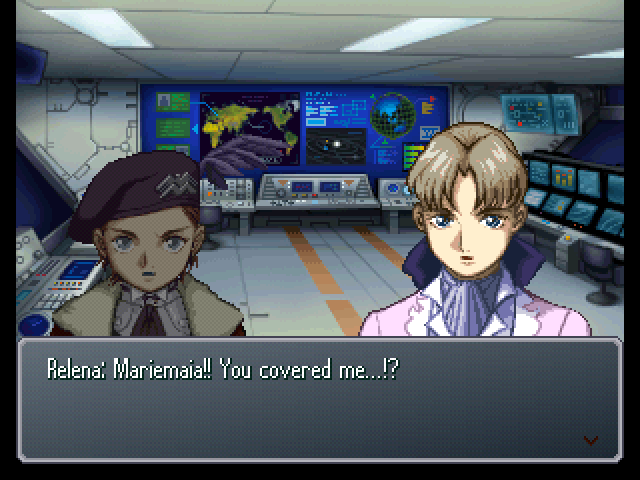 : Mariemaia can be replaced easily enough! That girl was also...

: Dekim!!
Bang

: Gwah...!?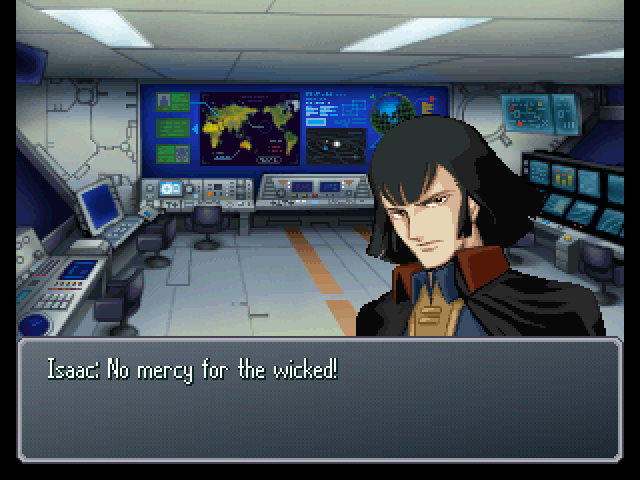 : Isaac...!

: Lady Une... My apologies for being late.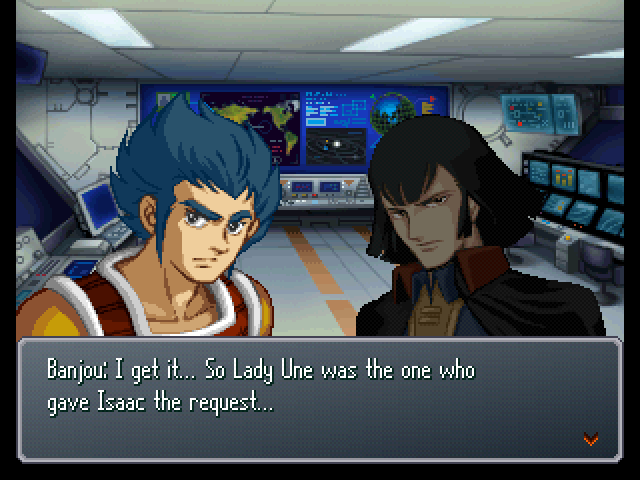 : We should be worrying more about Mariemaia at the moment.

: Mariemaia, hold on!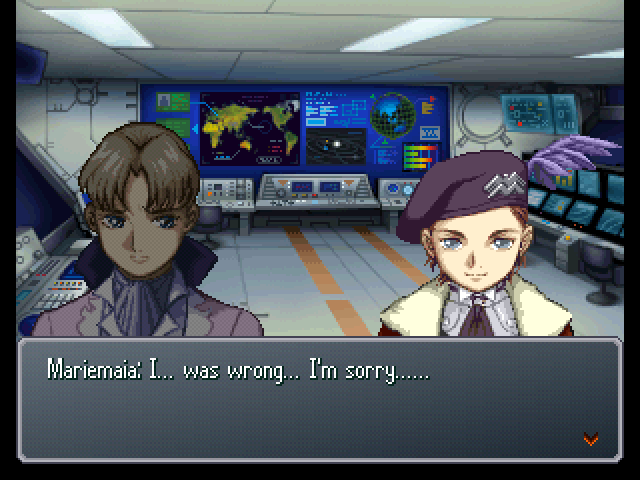 : Mariemaia......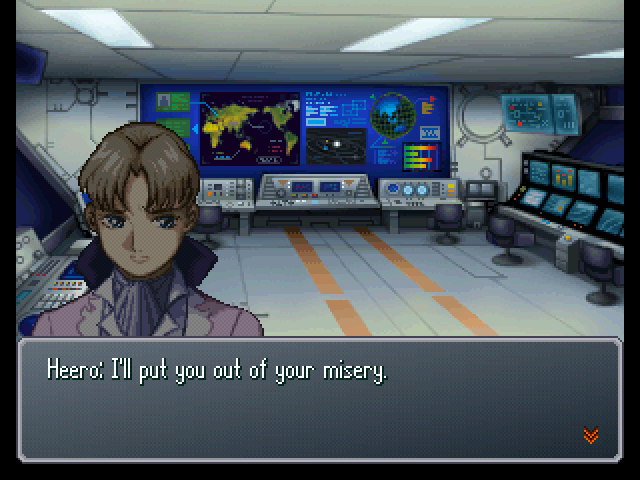 : ! Heero...

: (.........)
Heero pulls out a gun and aims at Mariemaia

: Th-thank you...
Click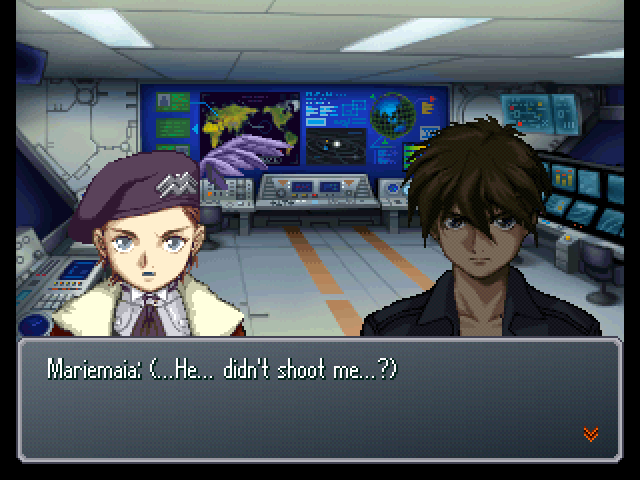 : Mariemaia has been killed... This fight is over now.

: Heero...

: There's still hope! Get Lady Mariemaia to the infirmary immediately!

: ...Well, that's one matter settled...

: Yes, now all that's left is to deliver the unconscious Dekim to a court of law.
And alls well that ends we- Wait, Is that a snake!?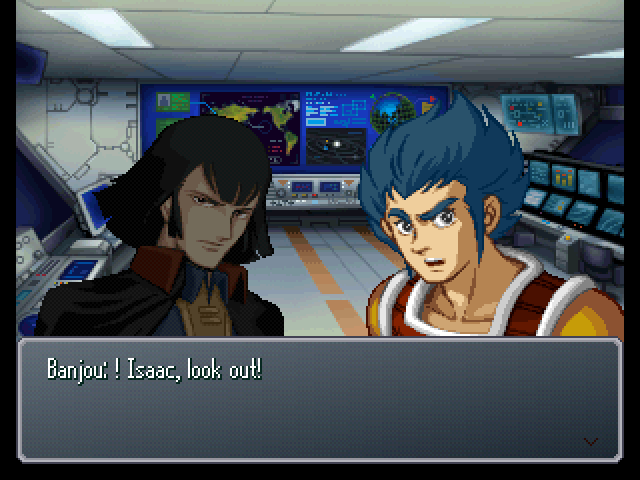 Bang

: What is it, Banjou?

: A king cobra tried to bite you... I took care of it with a gun.

: A king cobra, you said...?

: But what's a cobra doing in a place like this?

: ! How could...!

: What's wrong, Lady Une?

: Impossible... Dekim is dead!

: What!?

: Don't tell me he was bitten by that king cobra we just saw...?

: (.........) This modus operandi... Could this be Nubia's handiwork...?
[SCENE CHANGE]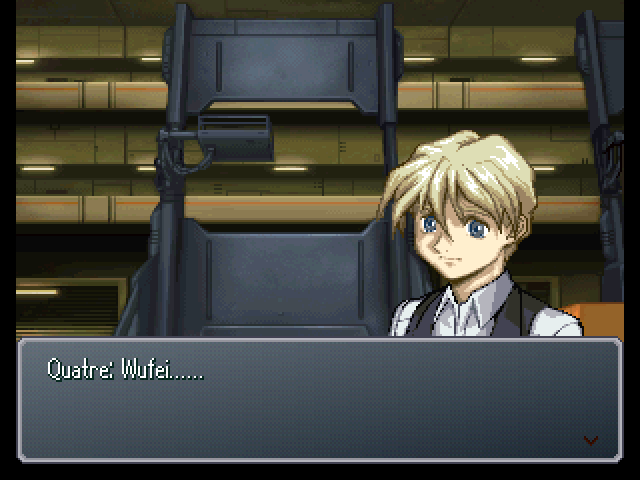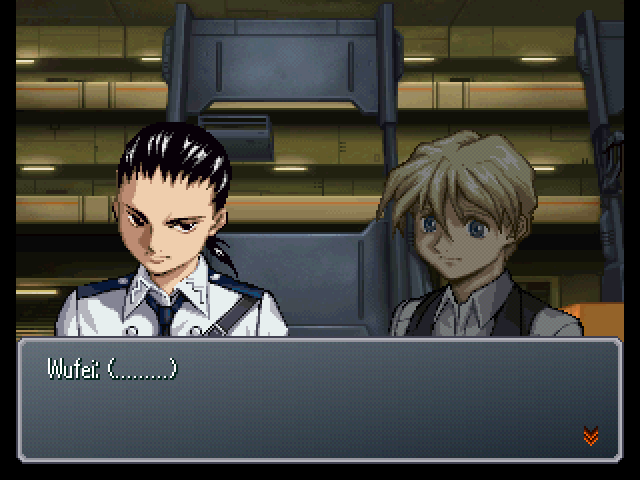 : Wufei, let's stop this pointless fighting amongst ourselves... You should know full well that now isn't the time for it.

: (.........)

: That's why you joined a side that was fighting against the Titans, wasn't it?

: But we got no meaning from that fight. No justice either, of course... So I wanted to play the part of devil's advocate, and confirm for myself... The meaning of that so-called justice, the peace built on the sacrifices of the Balmar War.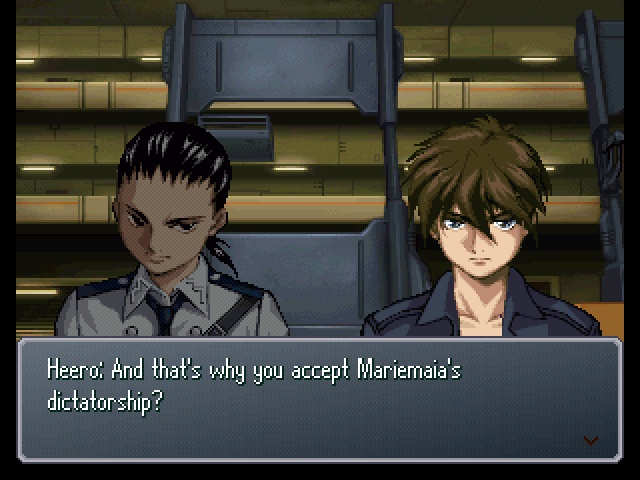 : That could offer stability to a warrior's soul...!

: (.........) Wufei... That may be acceptable for now... But the Mariemaia Army and the Titans just repeat history. The sad, pitiful history of war...

: (.........)

: If we don't stop that cycle here, soldiers like us will become needed again. If that happens, our history of tragedy will keep going forever...

: Heero...

: .........

: Wufei, tell me. How many more people must we kill?

: !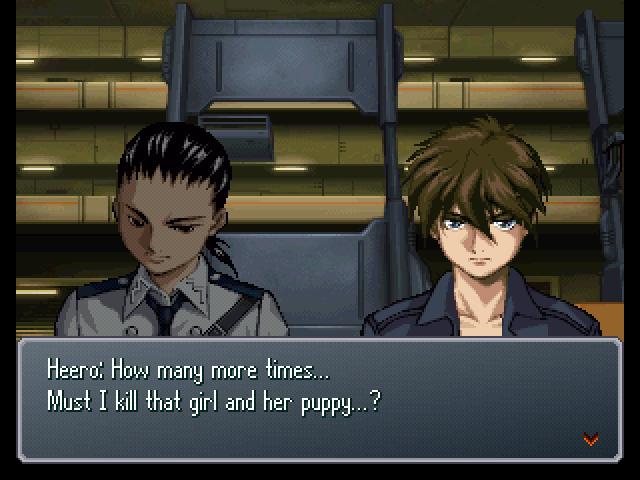 : (.........)

: Zero doesn't answer when I ask... Tell me, Wufei.

: (......... ...Will it be repeated again...?)

: Wufei, please. Lend us your strength. If we give the Titans free rein, the Balmar War really will be rendered meaningless!

: ...My fight... Isn't over yet. ...I'm still fighting Treize. I will until I find the true meaning behind that fight.
Wufei walks off...

: Wufei...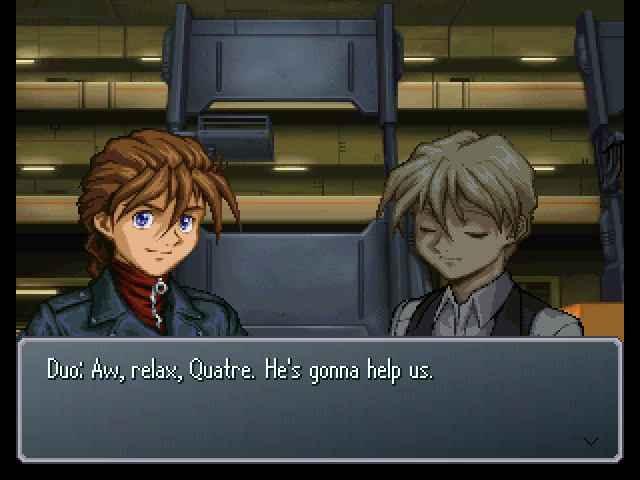 : Duo...! You were here?

: Well, I kinda suck at convincing others. Hey, Heero, Wufei'll be fine, right?

: Yeah...
If you convinced Wufei during the battle, this scene is shortened significantly since Heero uses the Puppy girl speech to persuade Wufei over to our side
------------------------
And that's the end of the Endless Waltz plotline.