Part 92: Pre-Intermission part 1
Robot Roll Call

Gundam Airmaster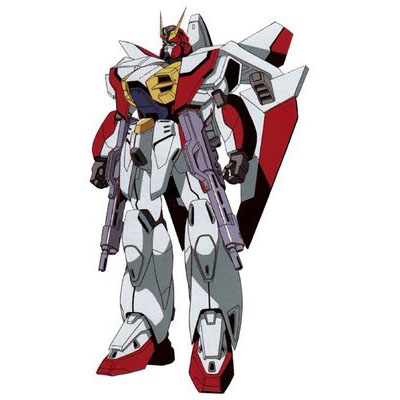 Theme Song
Gundam Leopard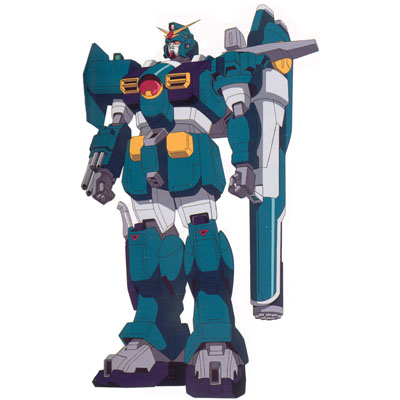 Theme Song
I''ve not used these mechs very much, but the Airmaster can transform like the Zeta Gundam so that it can fly, and the Leopard has a rather powerful post movement attack.
Meet the Pilots

Witz Sou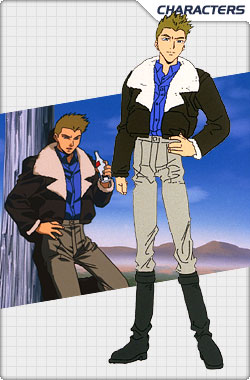 Roybea Loy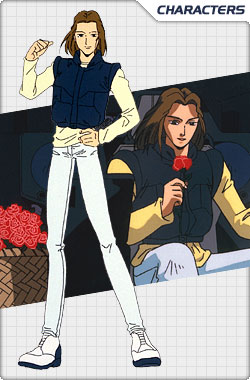 Much like their mechs, I have little experience with the pilots.
-------------------------------
Pre-Mission Adjustments

Gundam X
EN | 110 -> 154
Speed | 85 -> 102
-------------------------------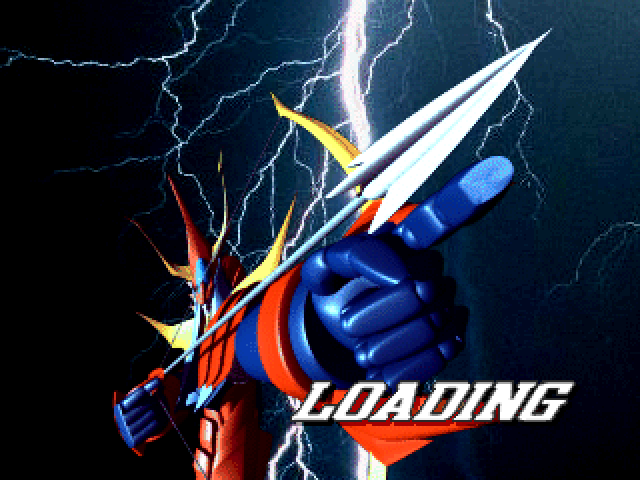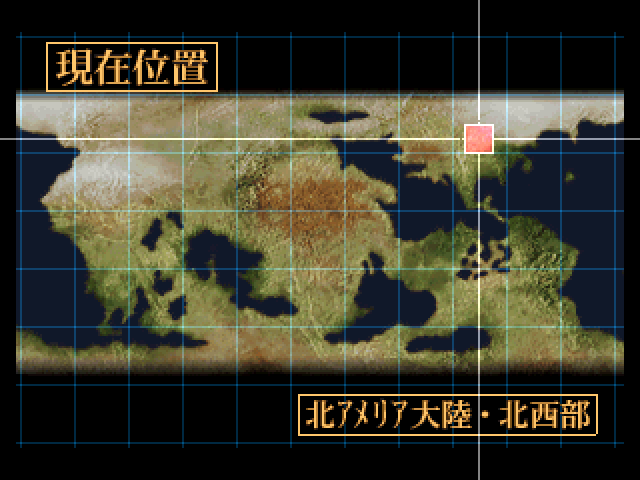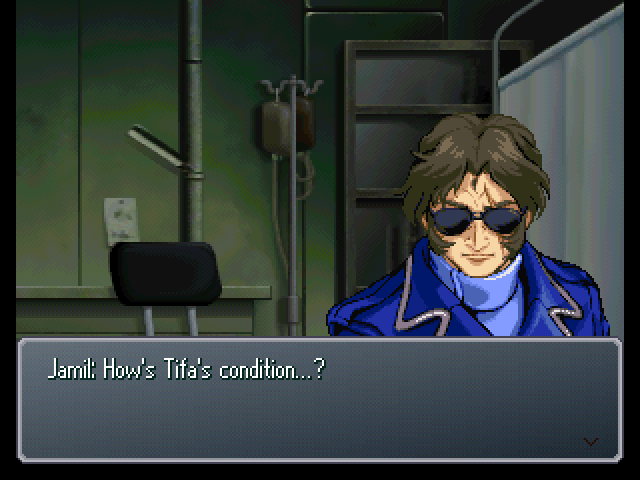 : She's alright, but she needs rest. You might want to stop here for a while.

: I see...

: There's always the danger of another attack by the Frost Brothers, but it would be dangerous to push your luck at this point.

: Alright. The Freeden will remain here. We also have the GX's repairs to worry about.

: ...You'd be best off getting those boys and their friends to help, if you can.

: Yeah...

: Also, about Garrod... You should try to understand his feelings here, too.

: ...Why do you say that?

: He's just like you were when we first met. It's like a different person.

: (.........)

: He seems to have some raw talent, too.

: (.........)

: ...Though, that said, a 15 year-old is still half a child, half an adult...

: ...I'm going back to the Freeden. Let me know if Tifa's condition changes.
[SCENE CHANGE]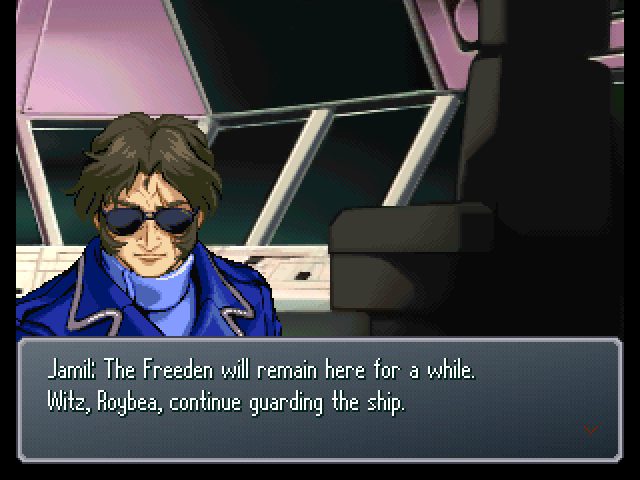 : (.........)

: If at all possible, Kamille, I'd like to ask for your group's assistance as well.

: (.........)

: (.........)

: Whoa, time out here. Jamil... We've been attacked twice by these Frost Brothers guys. Naturally, they'll probably come and launch another attack after this one. So why aren't we moving out? Aren't we making ourselves sitting ducks?

: (.........)

: This has something to do with Tifa, doesn't it? No idea what, though.

: We also have our doubts about that, as well as about that GX Gundam...

: Yeah! What the heck was the deal with that huge cannon? I'd like to hear a convincing explanation of that.

: We're with them.

: (.........)

: We always place our trust in you, Captain. However, there are too many things that simply don't sit right with us this time, sir. Why are you so hung up over this girl, Tifa Adil? Is she valuable enough to justify us risking our lives, sir?

: And don't try to say it's love.

: If you have nothing to add, please don't interject with unnecessary comments.

: Whoa, there...

: Well, we'll cancel our job contract, depending on how you answer.

: (.........)

: (.........)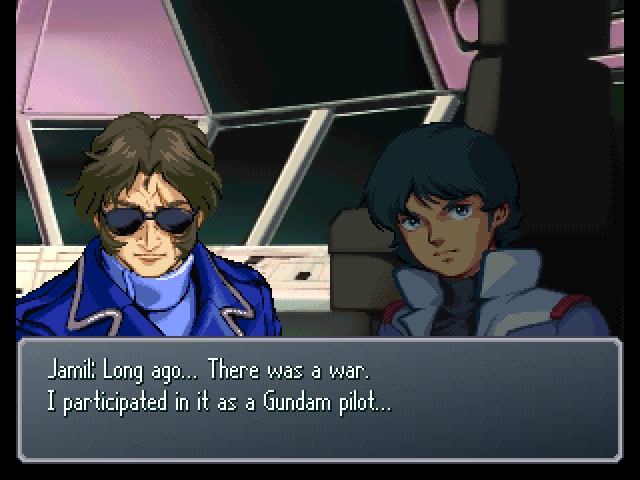 : !

: A Gundam...?

: Yes... the Gundam GX-9900, built as a weapon of last resort...

: Captain, you...?

: You piloted that Gundam...!?

: (...The GX-9900 was unearthed from the ruins of an old production facility...)

: (To have ridden one of those... How long ago could that have been?)

: (Don't tell me he's also...?)

: (.........) The GX-9900 was made in the last part of the war that occured between the moon and the Earth... The people of the moon fought to return to the Earth, and the people of the Earth fought to stop them from doing just that.

: (The last part of a war between the Moon and Earth...? And, people of the moon...?

: (So there really was a large-scale war in the past...)

: And this was a war between the Innocent and this so-called Moon Race?

: Yes. It fell into a stalemate, which the GX-9900 was designed to end.

: (.........)

: To control the GX and unmanned mobile suit Bits...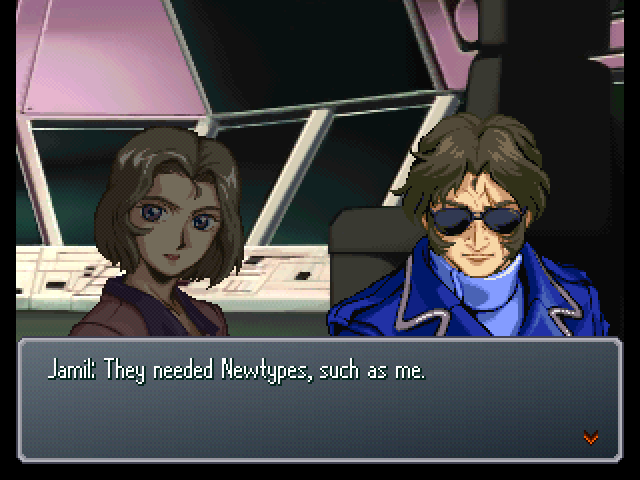 : (Newtypes...!?)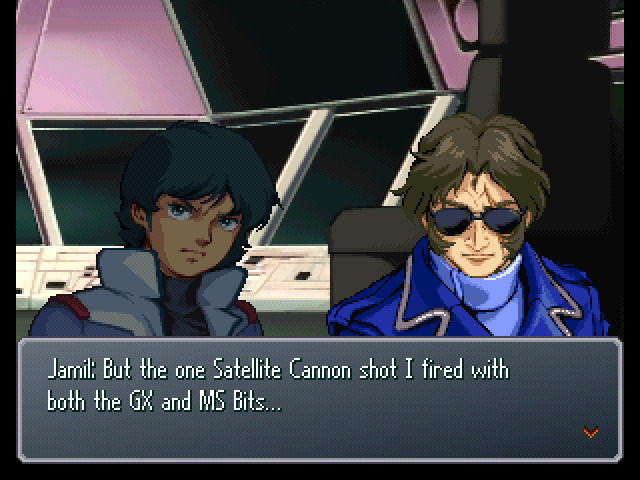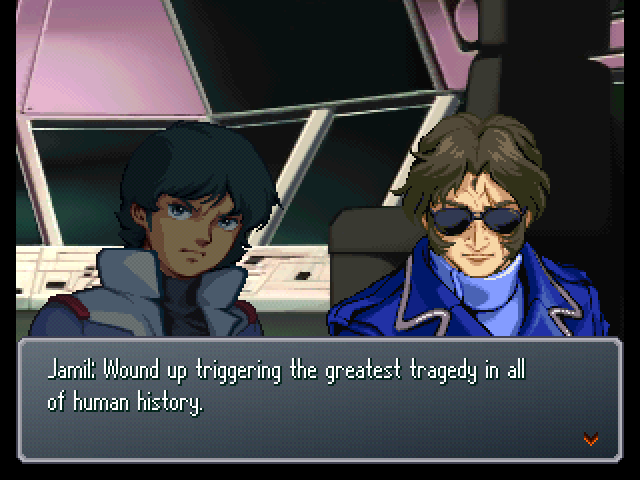 : (.........)

: The war between the moon and the Earth turned into a quagmire which ultimately led to everything getting destroyed. We Newtypes were rounded up as tools of warfare, and many died...

: (...So the same thing repeats itself, even in the future...)

: So Newtypes... people with ESP-like abilities really do exist, huh?

: (.........)

: Captain, can you still...?

: No... If I try it, all I feel is horrible pain.

: (.........)

: Huh... And Tifa's one of these Newtypes?

: Quite possibly. That's why I want to protect her myself. Not just Tifa, either. If there are others with similar powers, I'll keep them safe at any cost... ...That is my reason for continuing to look after Tifa Adil. Are you satisfied now?

: ...Yes, sir.

: It's hard to wrap my head around, but sure.

: You have my gratitude.

: Hold on, there are two things I don't understand.

: (.........)

: I've never heard of such a huge war recently. At least, not in the past 15, 16 years. Exactly how many years ago was this so-called last war?

: ...It was before you all were born.

: So, which side in this war did you fight for, the Earth or the moon?

: (.........) I don't want to ever let war break out between the moon and Earth again. Is that answer enough for you?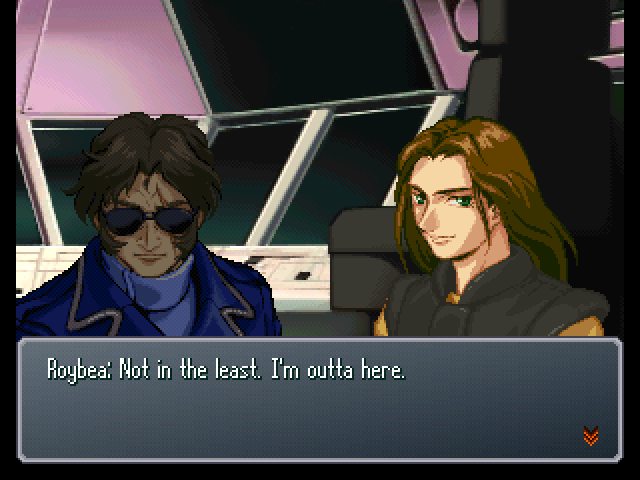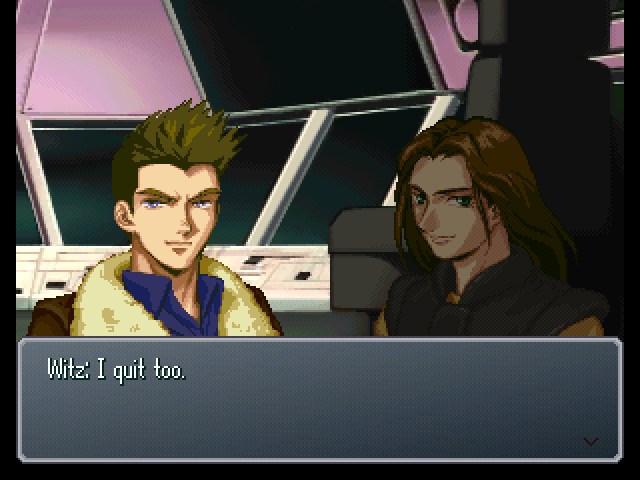 : Eh...?

: I don't much care for that type of ideology.

: I don't like it, either. All this is way too heavy for me.

: I thought you might say as much. I won't stop you. You'll be paid the agreed-upon compensation for your work up until today.

: Then, I guess this is goodbye.

: Yeah, nice knowin' you.
Witz and Roybea leave.

: This is what makes freelancers so...

: (.........)

: What will all of you do? I'd like to get your assistance if possible...

: (.........)

: (.........)

: (.........) I still have my doubts about you, but... I agree with the notion of saving Newtypes who are treated as tools of war.

: (Kamille...)

: And we've got to search for our buddies, too... We wouldn't mind helping you out as long as you keep us well-supplied. Oh, and room and board's payment enough for us. We're not Vultures.

: ...Alright. Then I look forward to working with you.
[SCENE CHANGE]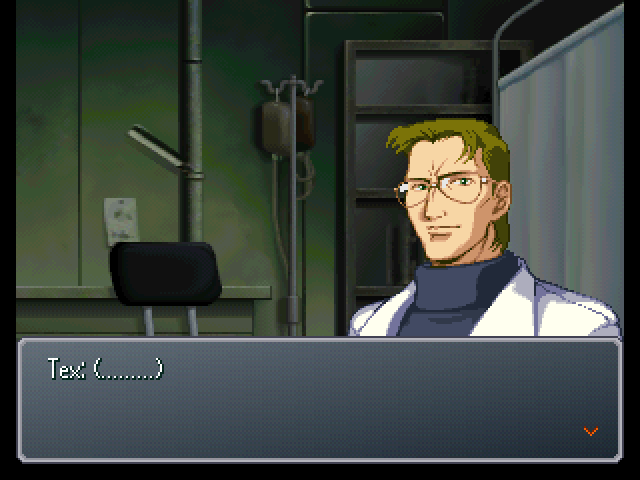 : I'd rather you didn't disturb my reading.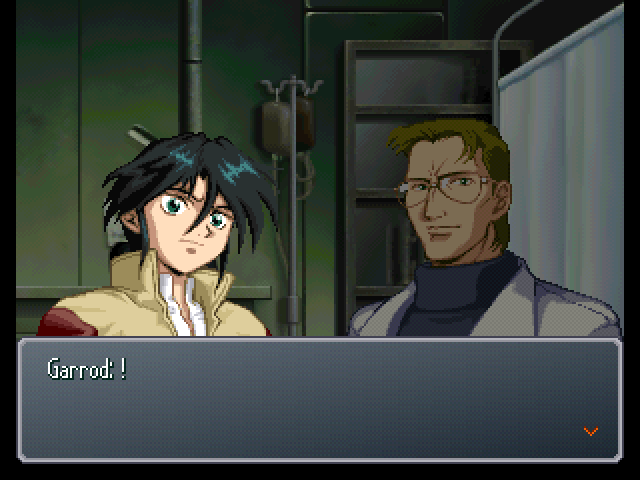 : To slip out this easily... This ship's security must have a few holes.

: (.........)

: I'll be outside. Call me when you're done.

: (.........)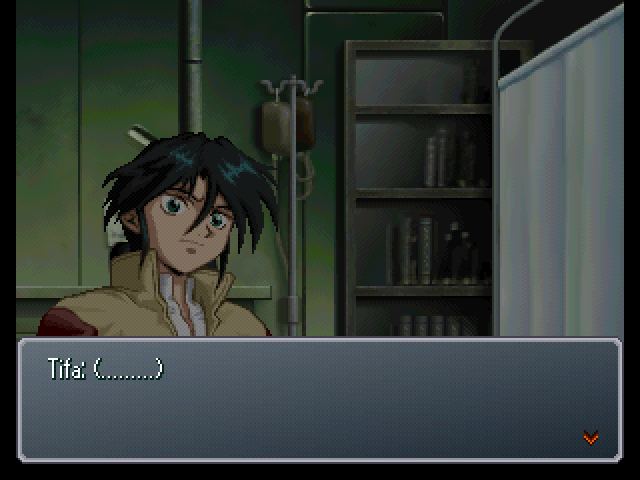 : Tifa...... Tifa, I'm sorry. You ended up like this because of my stupidity... I had the wrong idea. I thought Jamil was the bad guy here... But I was totally wrong. He valued you far more than I did. ...Boy, I must sure sound pathetic...

: (.........)

: I don't have any right to stay with you, do I, Tifa...? ...I guess I'm just...

: Visiting time is just about up.

: (.........)

: Are you going to leave?

: You're...

: Being young is all about running about and acting on impulse, but... Sometimes you need to stay put and take the time to think things over.

: (.........)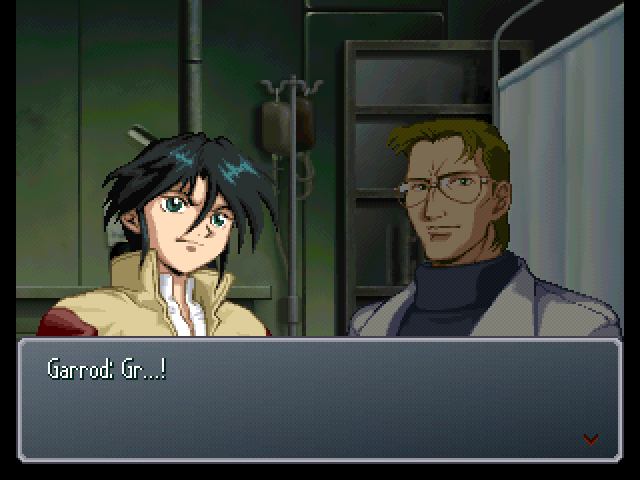 Garrod runs off

: Heh... He really is just like Jamil when we first met.
[SCENE CHANGE]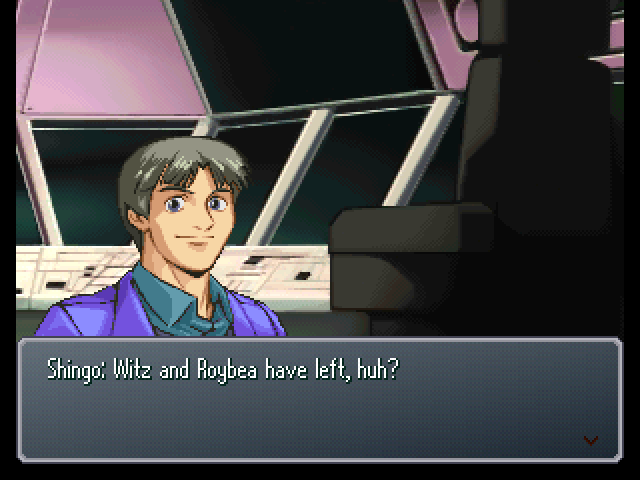 : (.........)

: Well, what can you do? They've got money problems of their own, right?

: I suppose so... Frankly, speaking, it was tough employing two mobile suit pilots.

: But that's okay! We've got Kamille and the others working for free, right?

: ...Not quite.

: What, is there a problem with it?

: Food expenses can add up. They eat more than most other people, you know.

: (.........)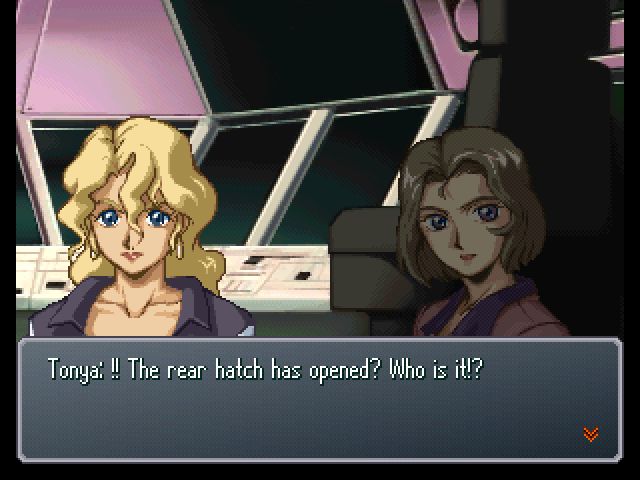 : Garrod said he had orders to launch... He doesn't?

: He does not! Garrod, come in! What's the big idea!?

: The GX is taking off!

: Garrod...!!