Part 56: Mini-Final Boss Humiliation Station
Mini-Update 9: Final Boss Humiliation Station

Welcome to the Mithos Humiliation Station!

Viddler download
YouTube stream.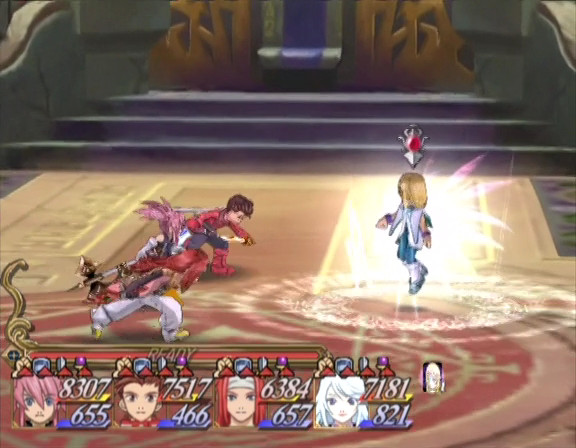 Today we'll be introducing Mithos to the Devil's Arms.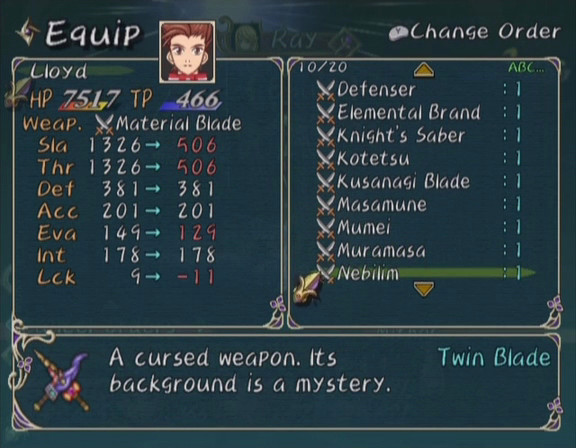 WHICH I FORGOT TO EQUIP BEFORE THE BATTLE OOPS.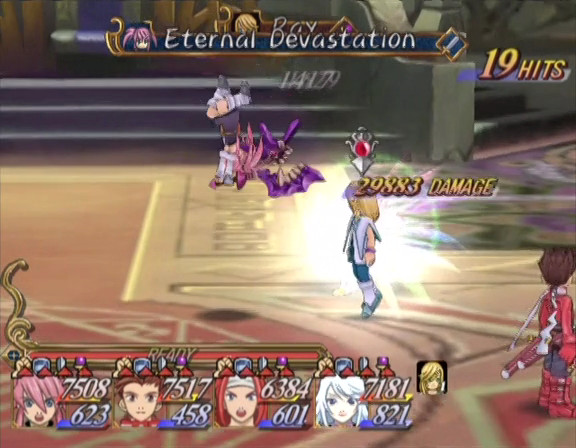 Anyway look at that damage.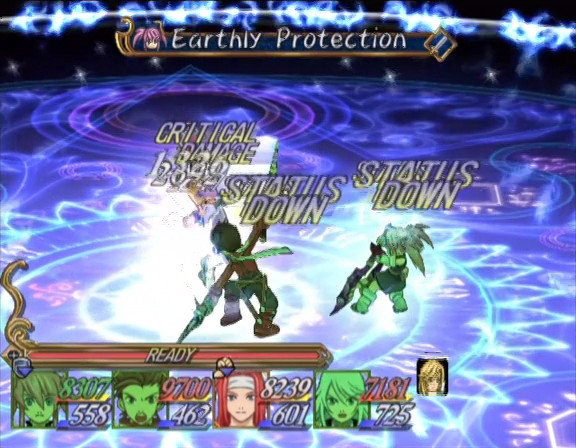 Pretty annoying Retribution there.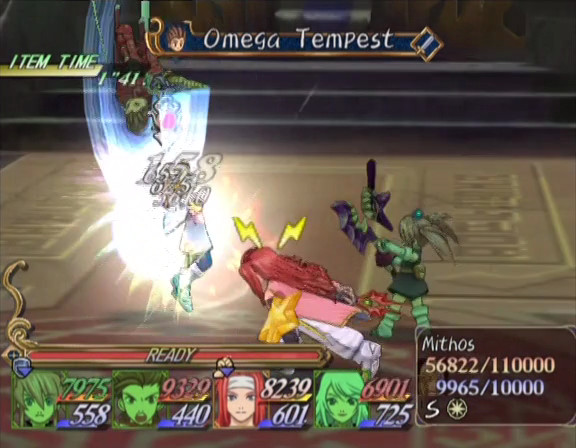 His health is going down like the Hindenberg.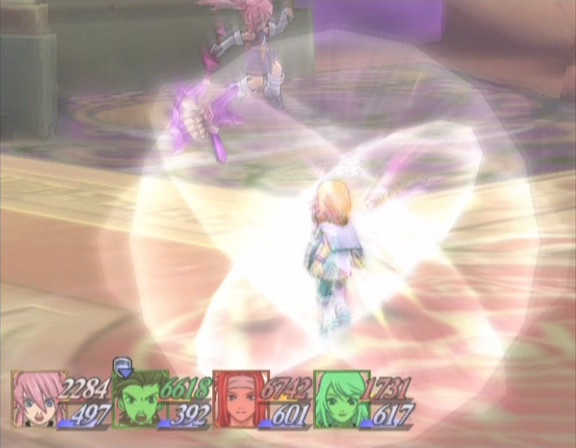 I didn't have enough time for Raine to clear all those statuses.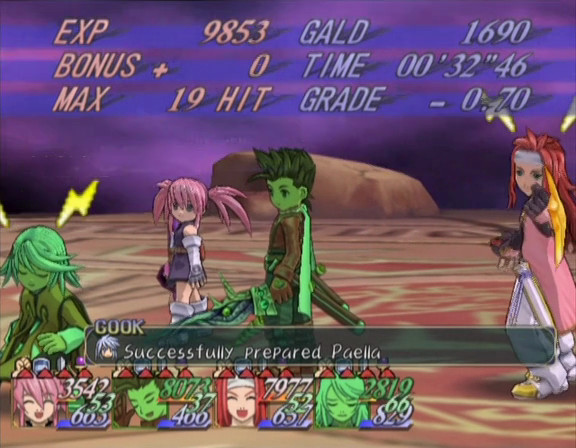 30 seconds and no deaths is -0.70 grade? This is pretty harsh.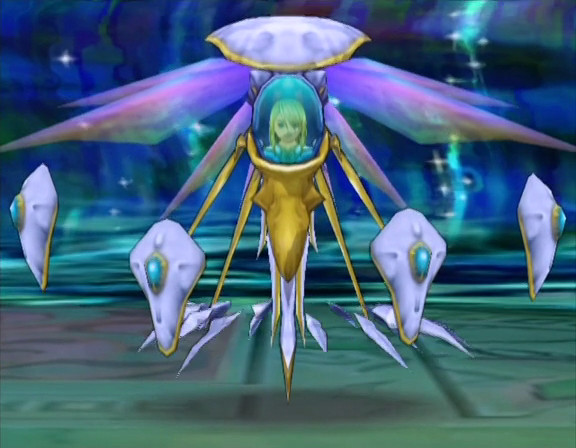 Second verse, same as the first.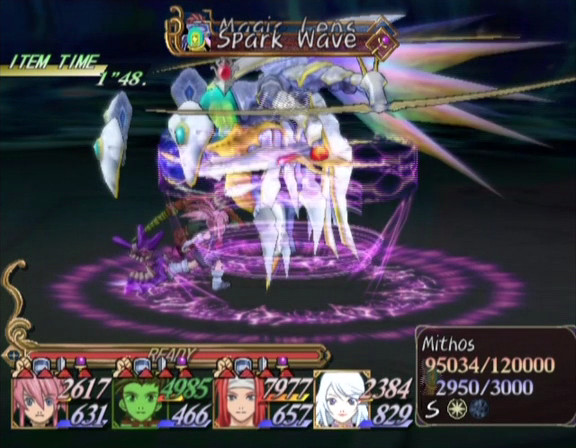 RIP AND TEAR.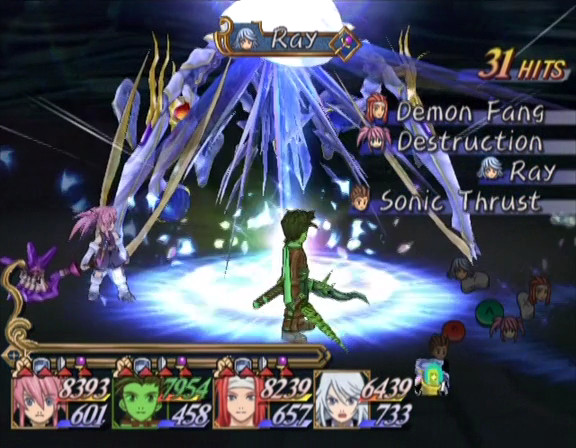 YOU HAVE HUGE GUTS.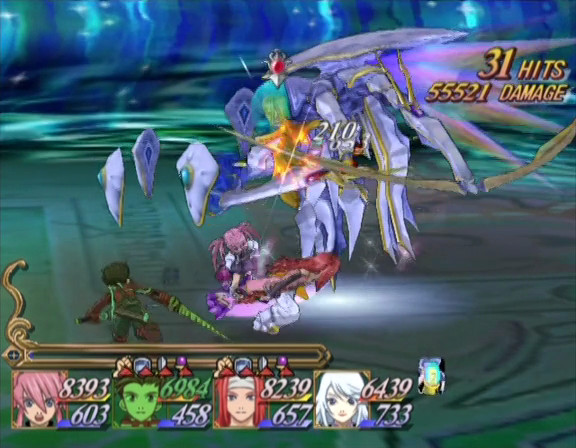 Ha-ha!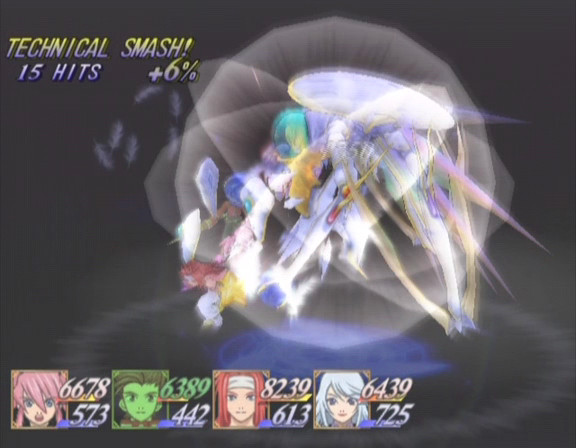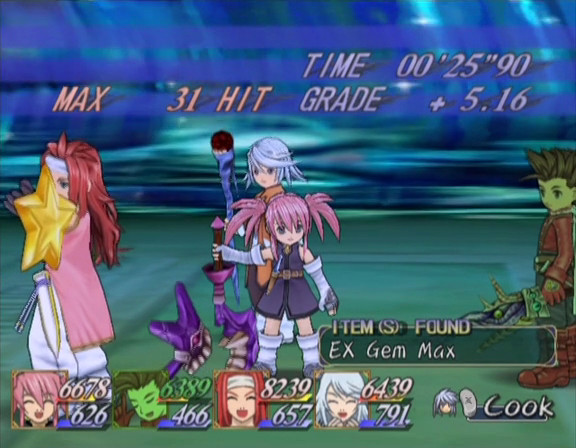 Not too bad.

Since that wasn't enough overkill, we'll take a level 250 party armed with Devil's Arms.

Viddler download
YouTube stream.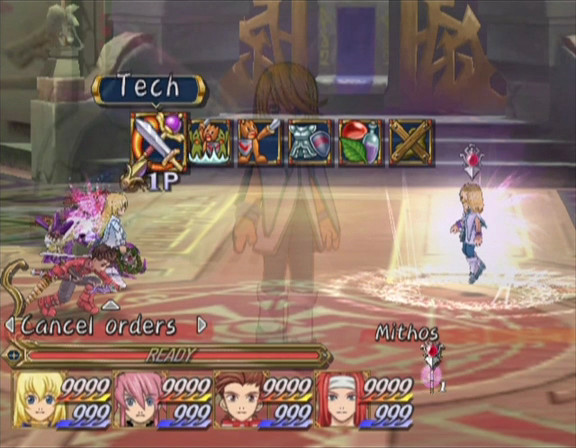 This is from the playthrough prior to this, where I wanted to farm enough kills to superpower the Devil's Arms on everyone, even characters I didn't use as much. In the process of spending several days auto-farming the upper layers of Niflheim, I got the entire party to level 250.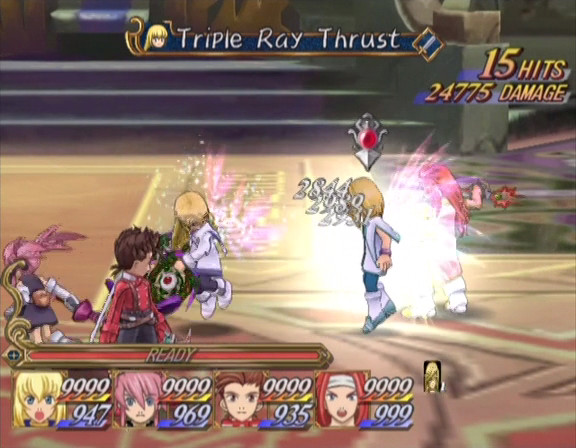 I am controlling Colette. Zelos has no enabled heals. Conditions 1 and 2 are met.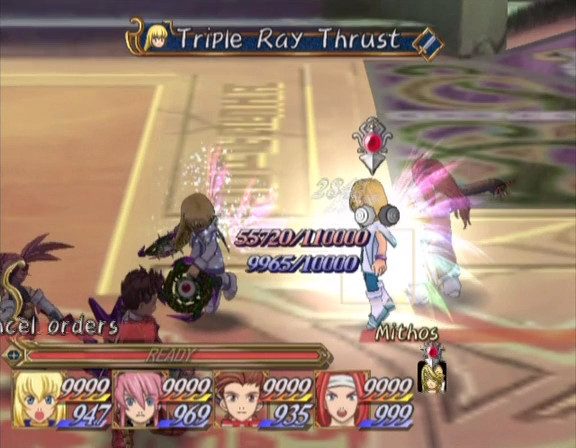 This dude is plummeting like a meteor.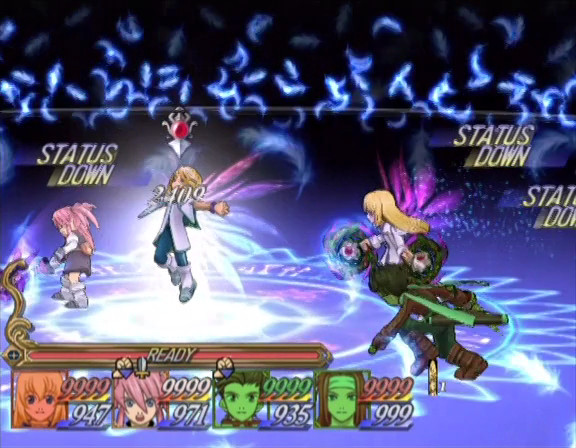 That's not gonna help you.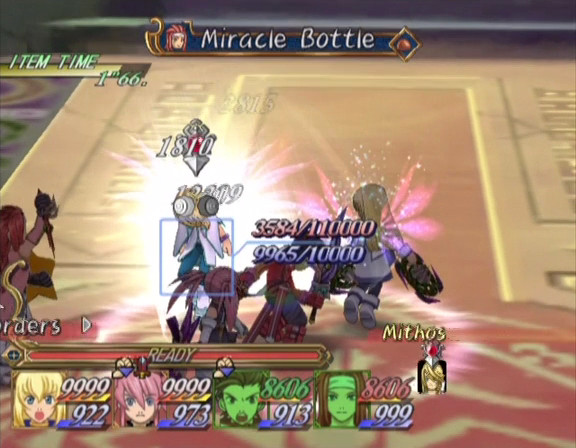 I don't have goddamn time to get it off more than one character with Miracle Bottles.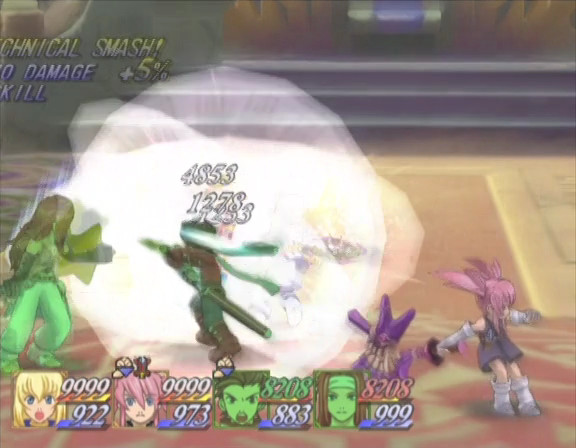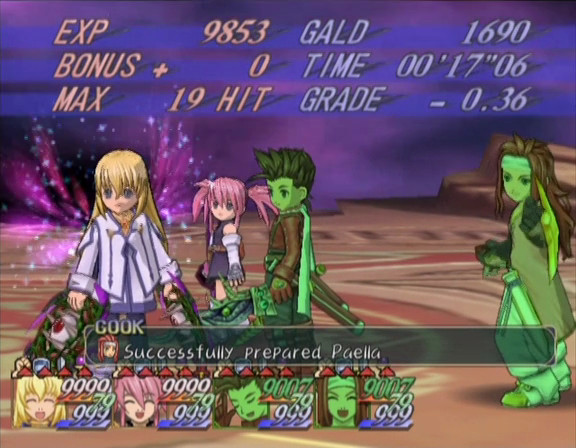 FUCK YOU GRADE. SEVENTEEN FUCKING SECONDS?!?!?!?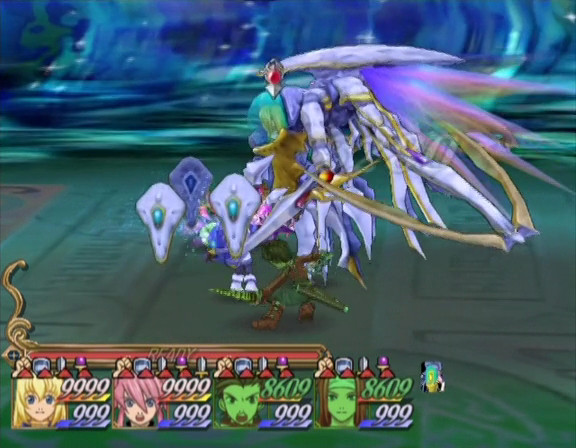 Half my party is poisoned. I have no healer. I give no fucks.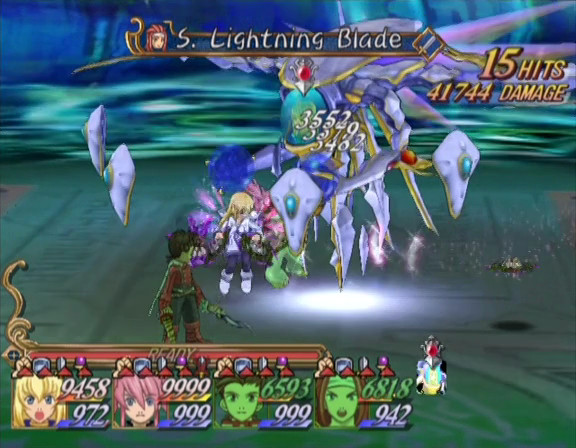 All damage, all the time. That's how the Murdertrain rolls.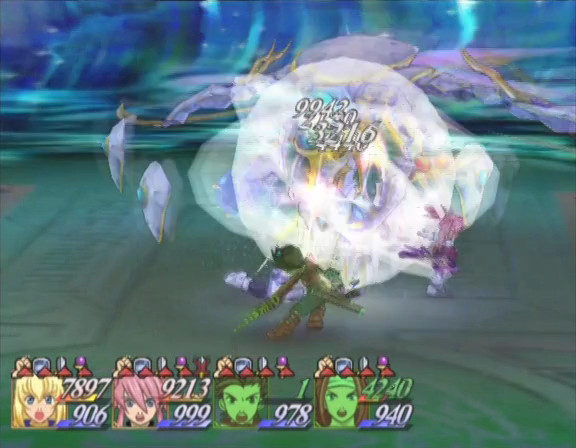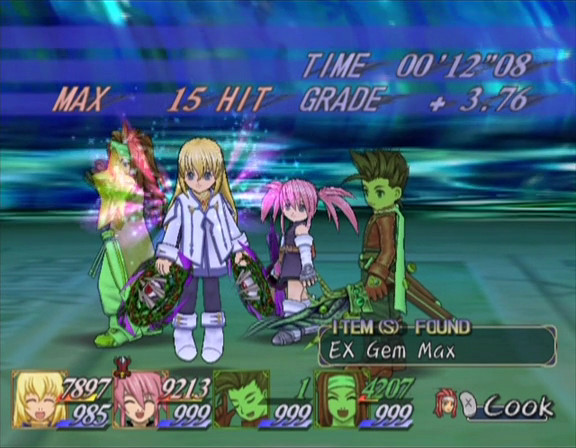 Fact: Grade hates me. On the plus side, holy shit is Lloyd lucky. Maybe I'd have killed Mithos faster if I'd had Regal instead of Colette and removed Sealed Artes from Presea.