Introduction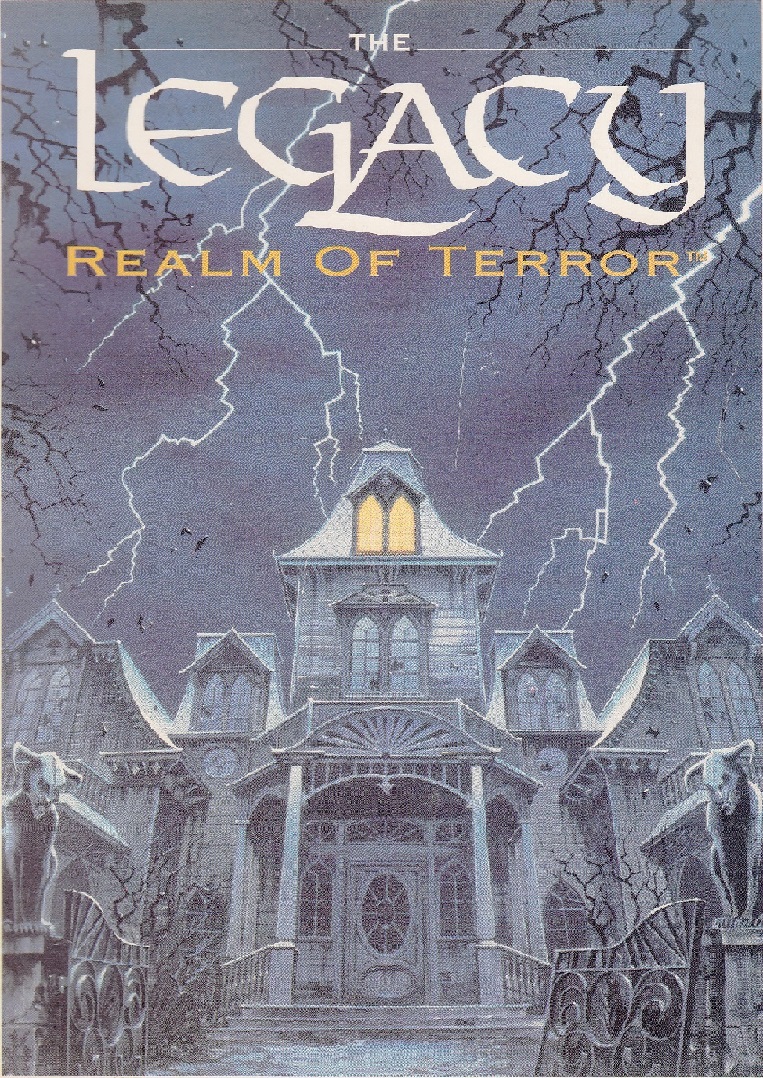 As lifted from the manual:
"Preface
Somebody's left you a nightmare...

It's like a dream come true. You have inherited a vast mansion in New England from long-lost relatives you did not know you had. Trembling with excitement, you walk into the house – your Legacy. Ominously, the door slams shut behind you.

Your dream has now become a nightmare!"
Welcome to my Let's Play of the Legacy:Realm of Terror! This is a game that I have always had a certain fondness for and felt that it deserved a wider audience. It's got a great Lovecraftian vibe about it and generally requires you to find alternative solutions to enemy encounters, I will explain as we go. I'll will be trying to show off every nook and cranny of this game as best I can. I'm also fortunate enough to still have the game's manual at hand. It's got a good deal of filler material in it that I'll be showing off at various parts.
So, without further ado, let's get started...
Table of Contents