Part 16: May 16 2156 - The Words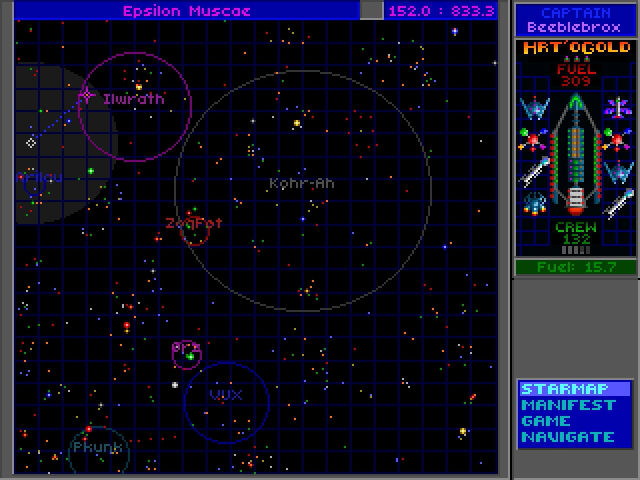 First destination is Ilwrath/Thraddash space. It's close enough that it's not really worth using QuasiSpace!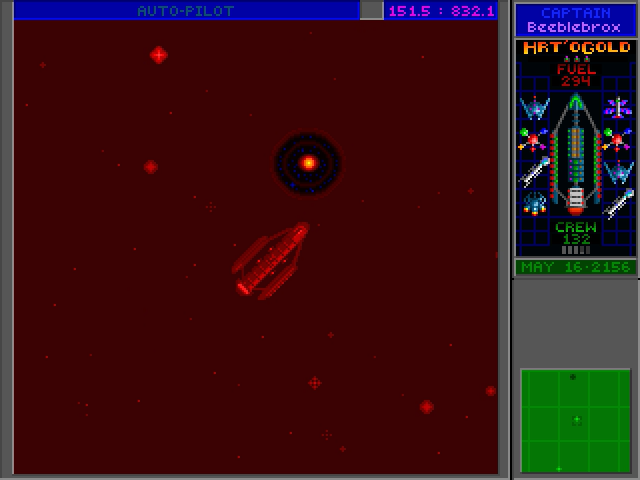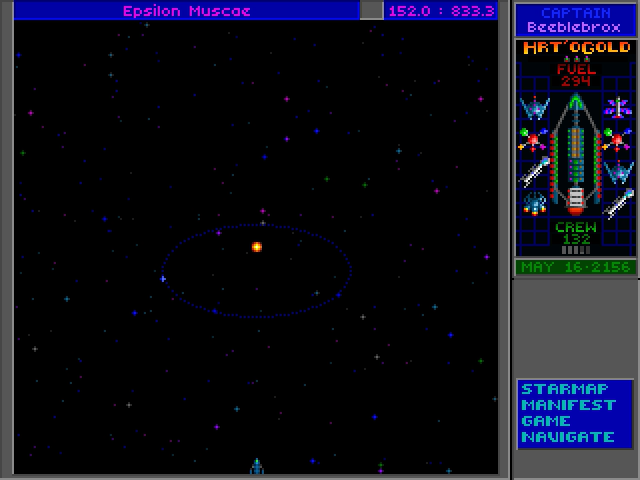 Initial foray into the region is uneventful.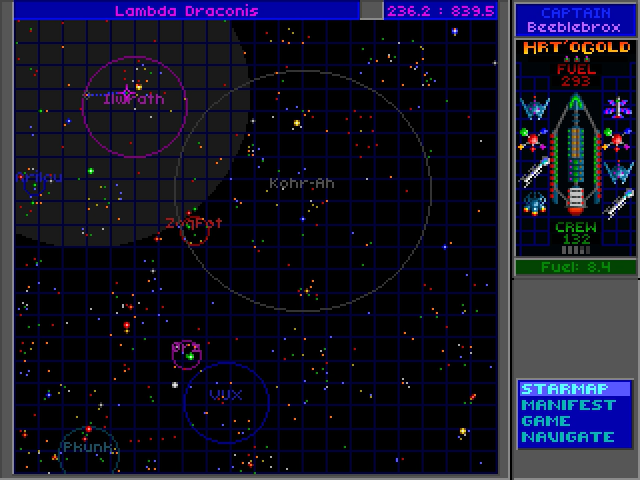 How about a bit deeper in, then?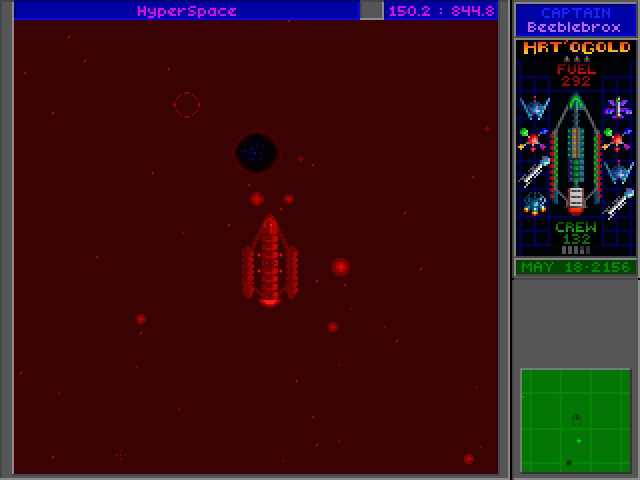 I spot some alien fleets on the way. Let's say hi!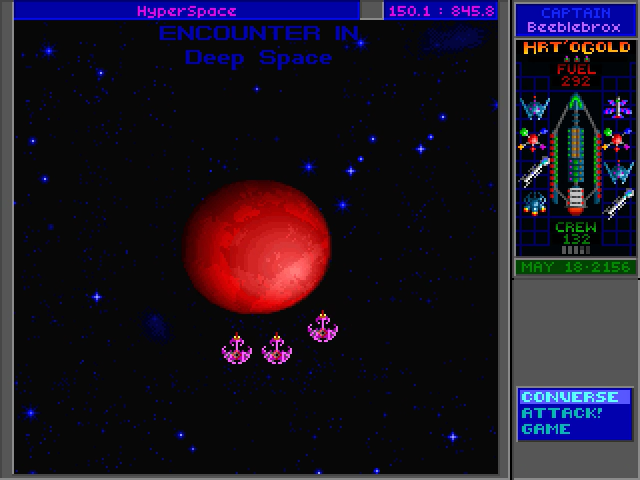 We Have Arrive In the Holy Killing Zone and Eagerly Execute the Commands of Dogar and Kazon. The Slaying Has Been Excellent - High Ceremony!
Now You Are Here, Befouling The Event With Primate Chatter. Begone, Hu-Man! You Interfere With The Blessed Murder Worship Of The Dark Twins.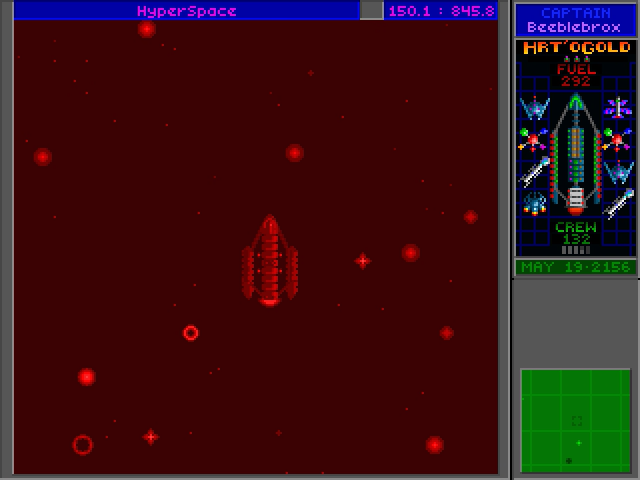 Yup! The Ilwrath are so busy murdering these guys, they don't even want to murder me.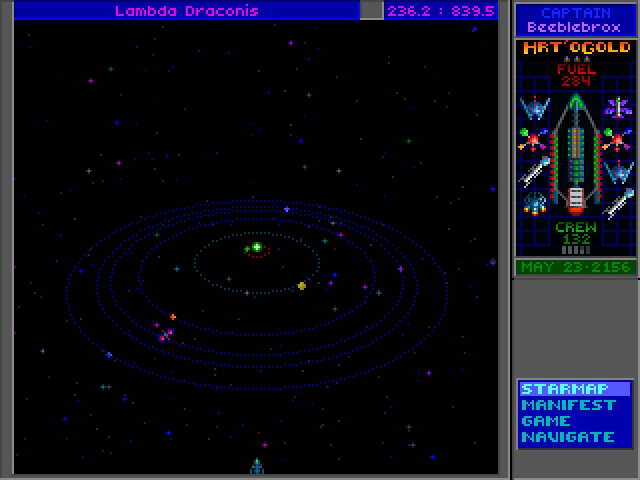 Deeper into the region, I encounter a familiar face.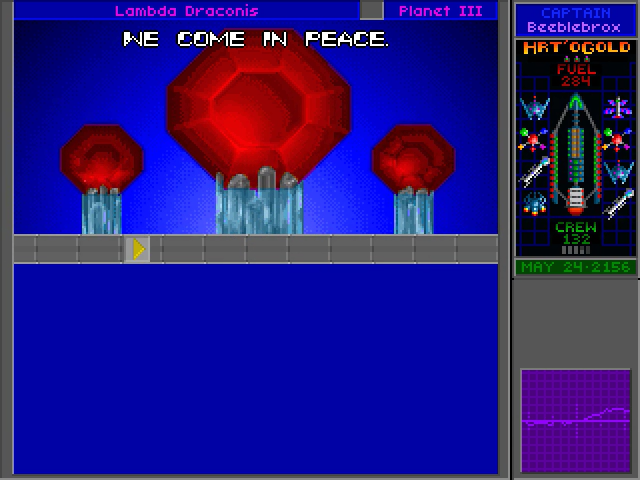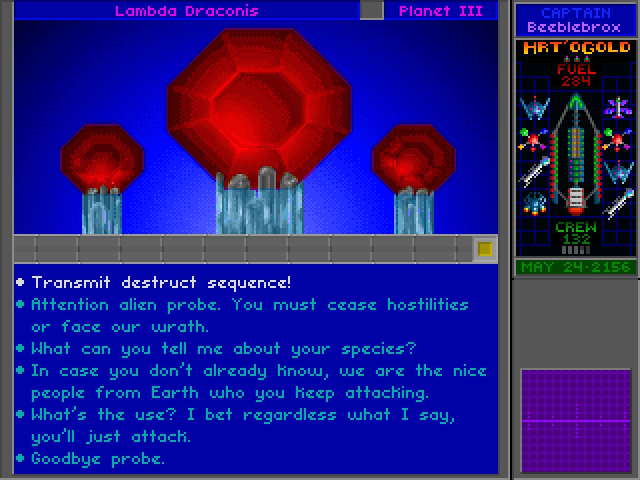 ENGAGING SELF-DESTRUCTION CIRCUITRY.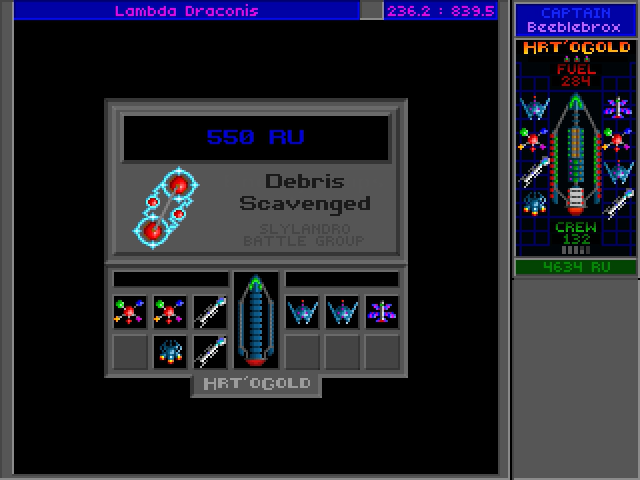 Bam.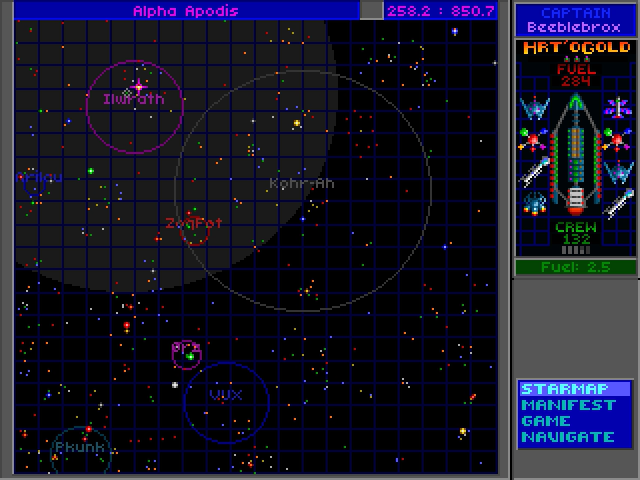 Still no sign of the Thraddash, so onwards I go.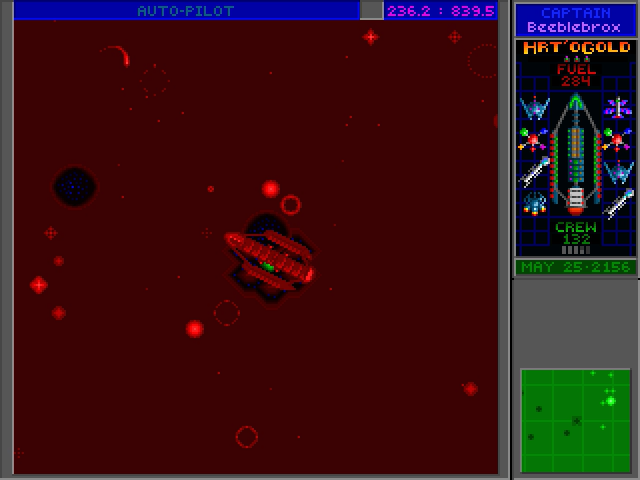 When I leave the system, multiple fleets are waiting for me!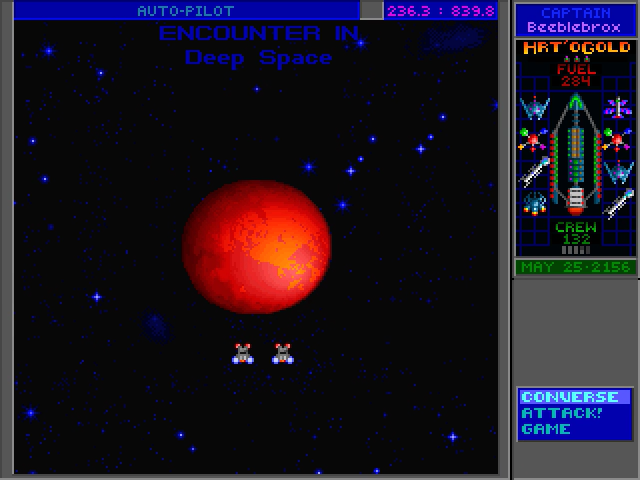 BGM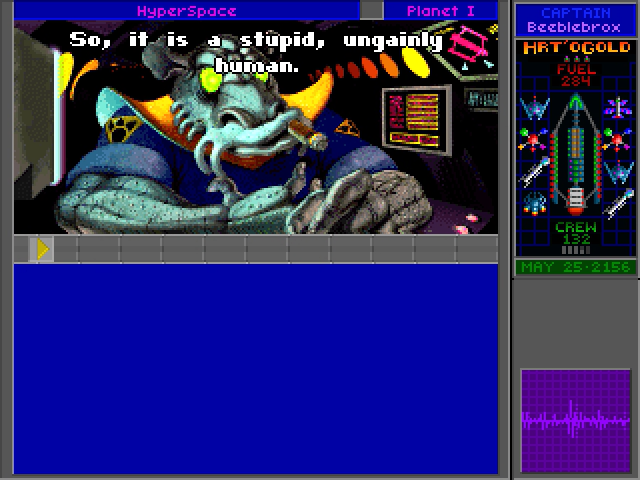 I thought we killed you... never mind. It is unimportant now. We are in the midst of a great and glorious war. The Ilwrath religious fanatics have chosen to attack us, and our brilliant defense is decimating them! Of course we are taking small casualties, but that is acceptable.
Why am I wasting my time here with you? I could be out there, winning honor and glory fighting the idiot spiders. Depart, human, your death is not worth the cost of my ammunition.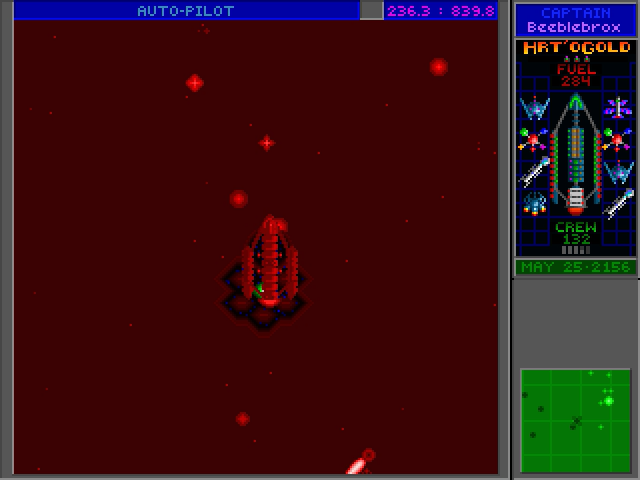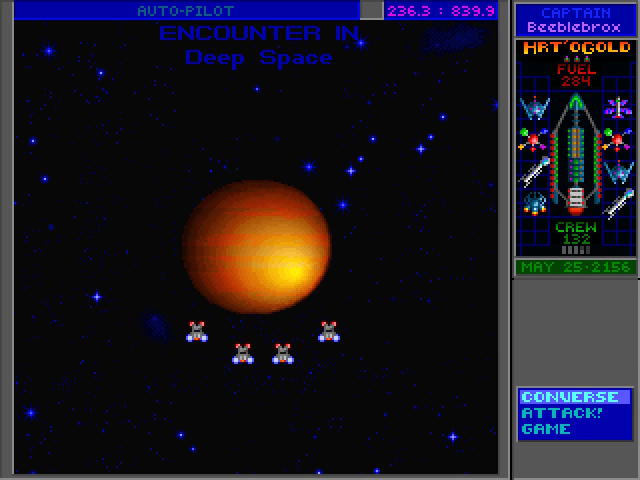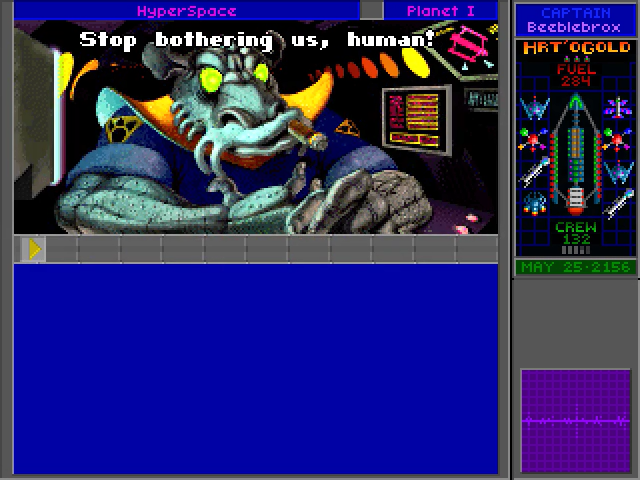 Can't you see that we are fighting the most perfect war of our Nineteen Cultures? We have brought the Ilwrath to their knee equivalents! Now all that remains is the coup de grace - their final annihilation! So clear my path, alien dog, before I blast it clear myself!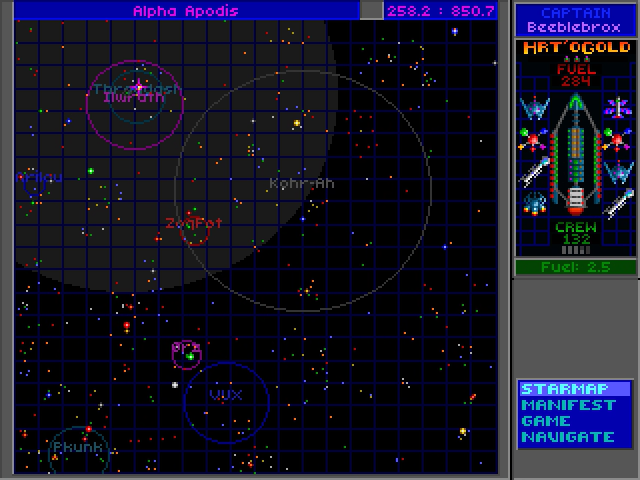 So, yeah.
I'll do a big post later talking about all the stuff we just missed out on.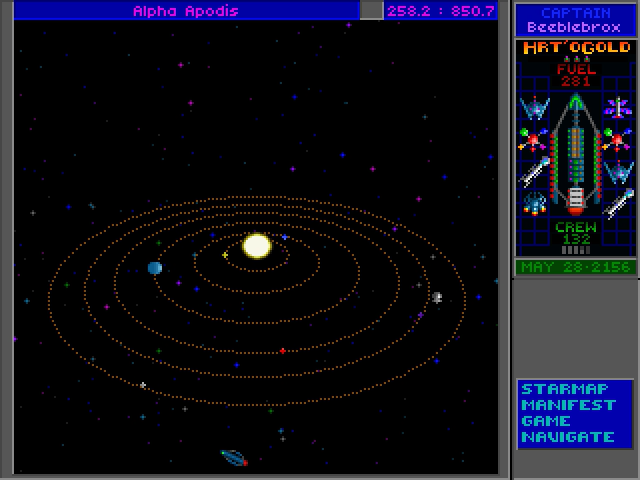 More Melnorme, but I don't have anything new to give them right now.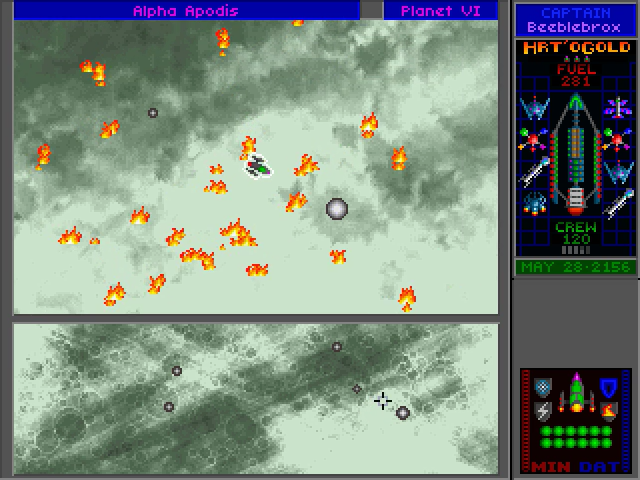 With all my new upgrades, there's literally no possible obstacles that could dissuade me from mining.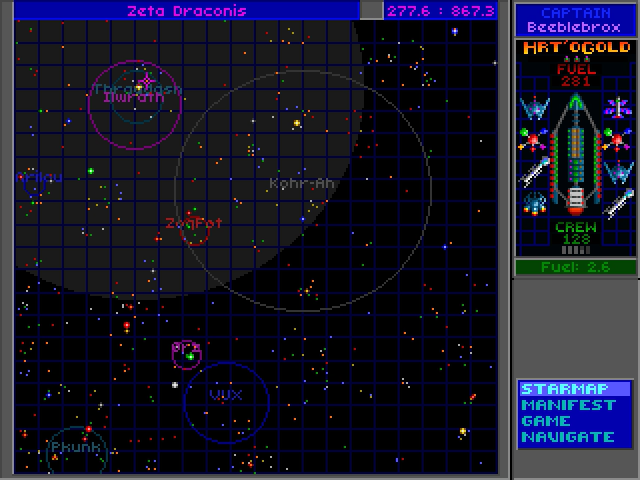 The Thraddash seem pretty badly outnumbered, but on the other hand, they seem pretty confident about their defense. I guess we'll see how that turns out.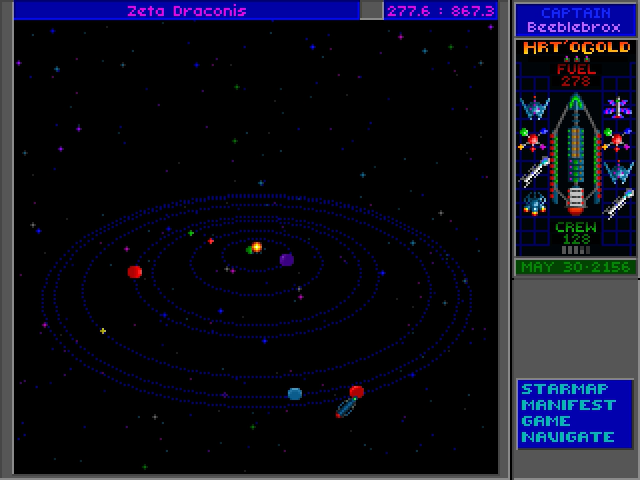 With them occupied with one another, who's gonna stop me from doing some hardcore mining?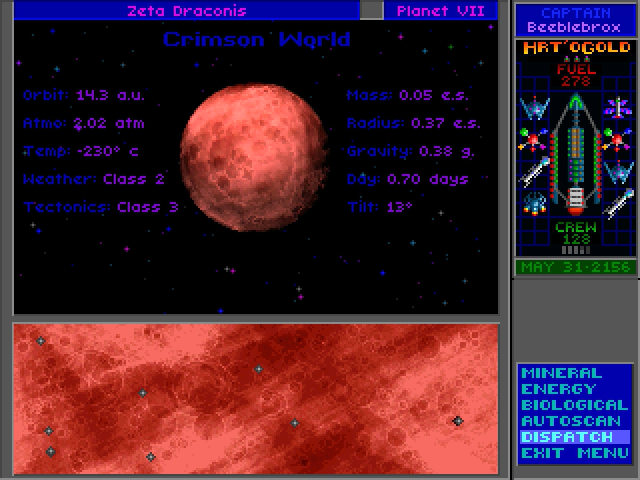 Zeta Draconis is mostly useless junk planets, though.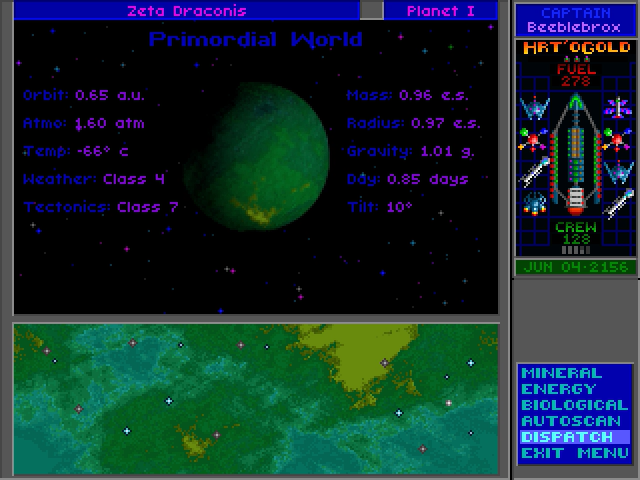 Until, that is, I reach Zeta Draconis I. Is that an energy signature?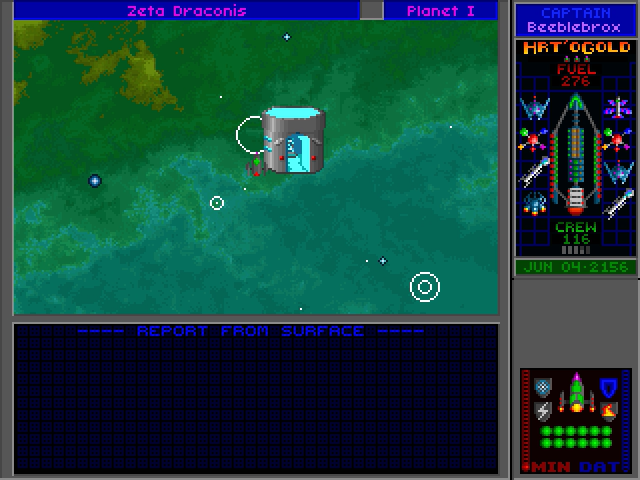 quote:
CAPTAIN, WE HAVE DISCOVERED SOME SORT OF ALIEN SHRINE HERE ON THE SURFACE.

THE BUILDING IS IMMENSELY OLD, AT LEAST 2000 YEARS. INSCRIBED AROUND THE PERIMETER OF THE CYLINDRICAL SHRINE ARE INNUMERABLE HIEROGLYPHS WHICH DOCUMENT THE HISTORY OF EACH OF THE NINETEEN THRADDASH CULTURES.

FROM WHAT WE HAVE SEEN, WE HAVE LEARNED THAT THE THRADDASH HAVE RISEN TO STAR-FARING TECHNOLOGY AT LEAST THREE SEPARATE TIMES, ONLY TO NUKE THEMSELVES BACK INTO THE STONE AGE AGAIN AND AGAIN. THE REAL SURPRISE, CAPTAIN, WAS WHAT WE FOUND INSIDE THE SHRINE!

WE KNEW THE THRADDASH KEPT SOMETHING DOWN HERE, BUT WE DIDN'T KNOW WHAT IT WAS UNTIL WE WENT INSIDE OF THE SHRINE. IN THE EXACT MIDDLE OF THE STRUCTURE WAS A TALL DAIS OF WHITE STONE. SET ATOP THIS DAIS WAS AN IMMENSE AQUA GEMSTONE, SOMEHOW SHAPED INTO A FLAT TWISTED RIBBON, LIKE A DNA HELIX.

THE AQUA HELIX EMITTED INCREDIBLE LIGHT PULSES, ILLUMINATING THE CAVERNOUS SHRINE LIKE A GIANT STROBE LIGHT, AT LEAST IT DID... UNTIL PRIVATE HENDRYX DECIDED TO SEE WHAT WOULD HAPPEN IF HE GRABBED THE ARTIFACT. THE HELIX IMMEDIATELY CEASED GLOWING, AND HAS REMAINED QUIESCENT EVER SINCE.

WE WILL BRING THE AQUA HELIX BACK ABOARD THE SHIP FOR FURTHER INVESTIGATION.

---- END OF REPORT ----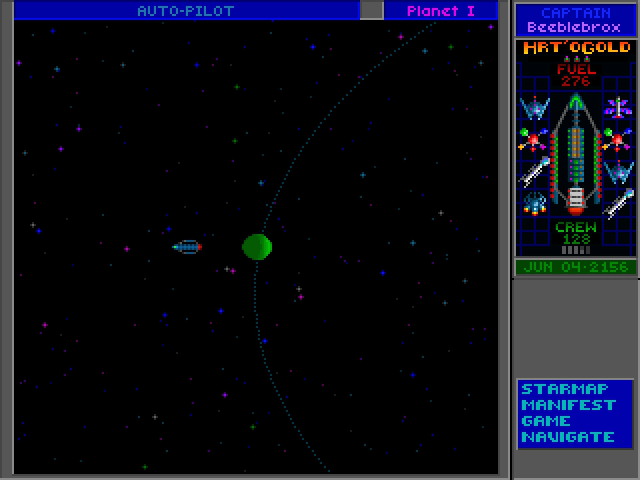 Okay, listen. I can tell the Thraddash are real busy, so I'll just... look after this thing. For them.
To QuasiSpace!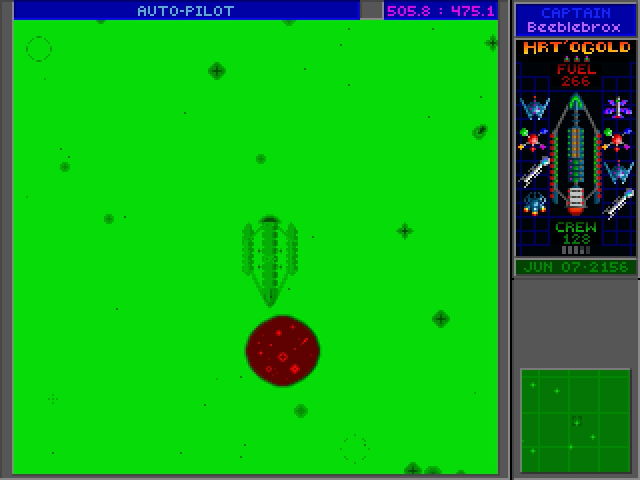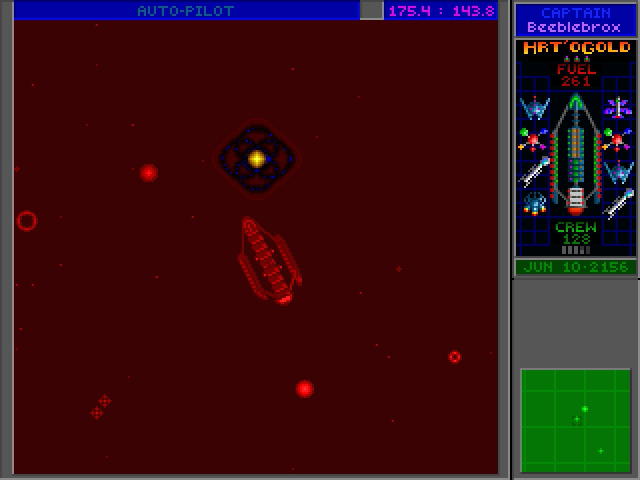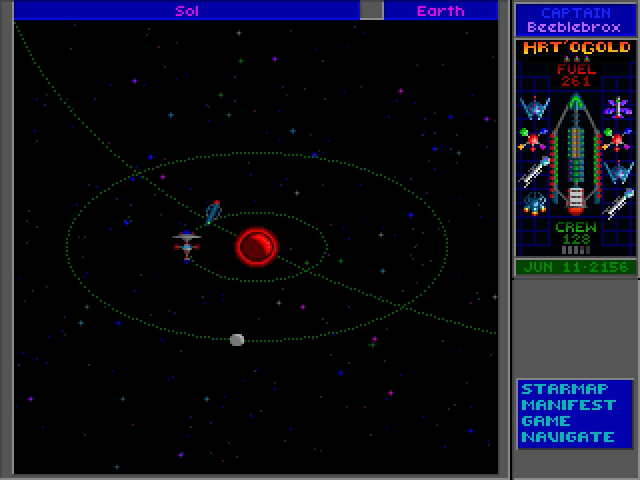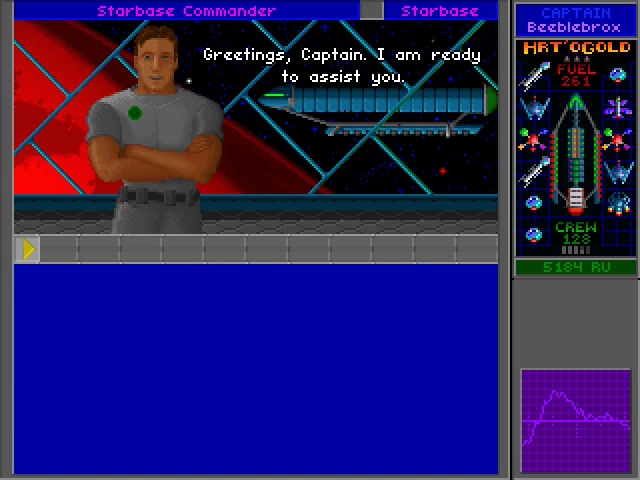 I know you're busy, but I've got some news.
Good news, Captain! With no announcement, a small fleet of Ariloulaleelay popped into space adjacent to our starbase, scaring the hell out of the Deep-Radar operator, but right now I could kiss every one of those pale little weirdoes, because they gave us three Skiff vessels!
Also...
We are receiving a priority distress call from the Zoq-Fot Homeworld at Alpha Tucanae. The signal was urgent but extremely weak. The only portions of the transmission we can be sure of are: 'HELP!' 'BLACK DESTROYER!' 'PLANET UNDER ATTACK!' 'HELP!' 'WORSE THAN ZEBRANKY!' (whatever that means) and finally, 'HELP!'
Also...
We have detected a minute but measurable disturbance in the InterSpace fabric at approximate TrueSpace coordinate 100:50. Our scientists speculate that this disturbance may be caused by many thosuands of HyperWarp penetrations all in phase - as though a huge fleet of ships were on the move.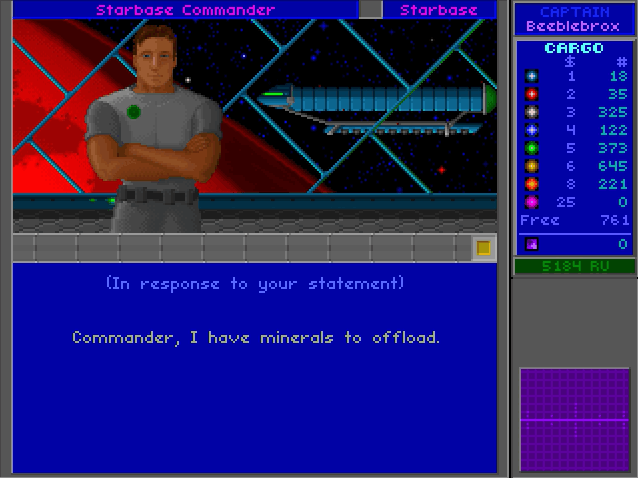 That last one was about the Pkunk migration, since I haven't been back since that came up.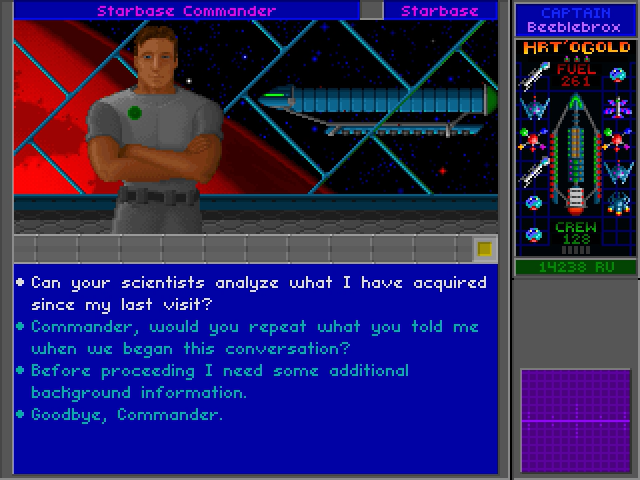 The analysis reads as follows:
SUBJECT: QuasiSpace Portal Spawner.
DATA: Device isa hybrid of different alien technologies, including Arilou and Ur-Quan elements. Our tests show that this device temporarily creates a weakness in the fabric between HyperSpace and a different, unidentified dimension. The energy cost for this process is extreme, and since the unit's power supply is self-contained, we cannot estimate how long it will remain functional.
SUMMARY: Use of this device will permit a starship to make transit to a different dimension. The hazards and benefits of this process are impossible to gauge without field study.
The next entry in the analysis is:
SUBJECT: Aqua Helix Device.
DATA: This device is composed of a light blue, super-hard substance which rates Mohs-13. The object is composed of a flat ribbon of homogenous material approximately 1 meter in length, and it is twisted in a perfect helix. Focused ion and nucleo-magnetic scans reveal little about its interior.
SUMMARY: Unknown designs. Unknown origin. Unknown function.
The next entry in the analysis is:
SUBJECT: Slylandro Probe Destruct Code Sequence.
DATA: This is a complex sequence of program instructions using an encryption sequence similar in some ways to the Rolling-Phung algorithm.
SUMMARY: When a Slylandro Probe approaches, open a hailing frequency, wait for a response, and then transmit the code.
That's the end of our scientists' report.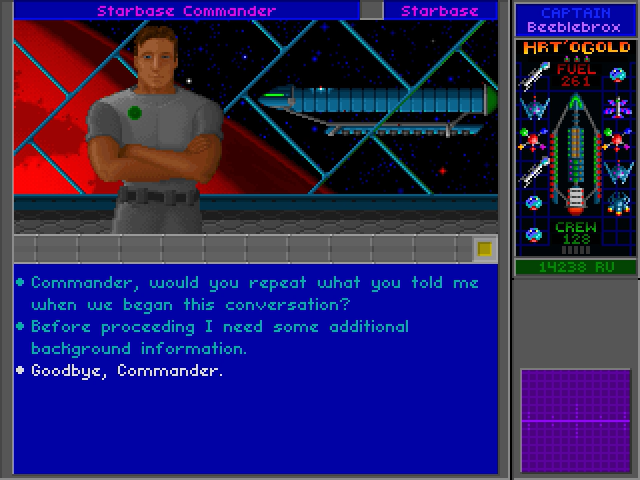 Farewell, Captain.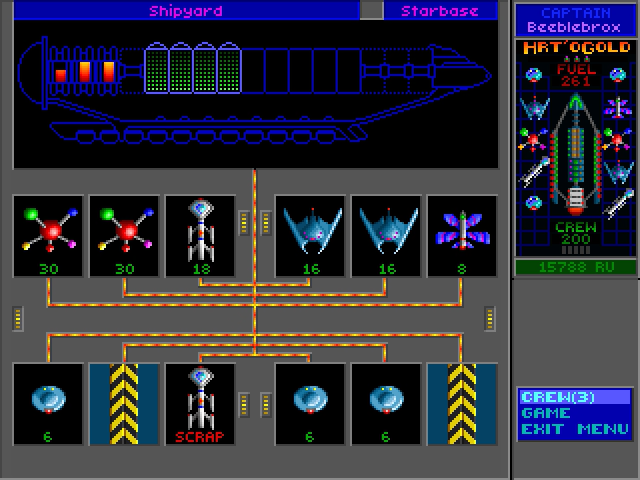 Modifications!
First, I'm scrapping two of my buyable ships, for reasons that will become apparent later.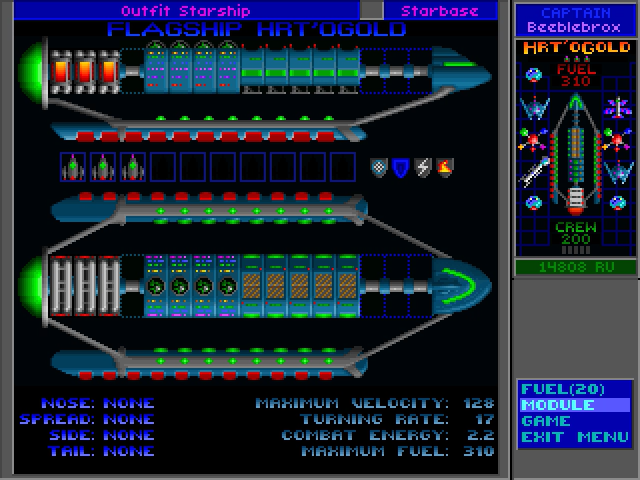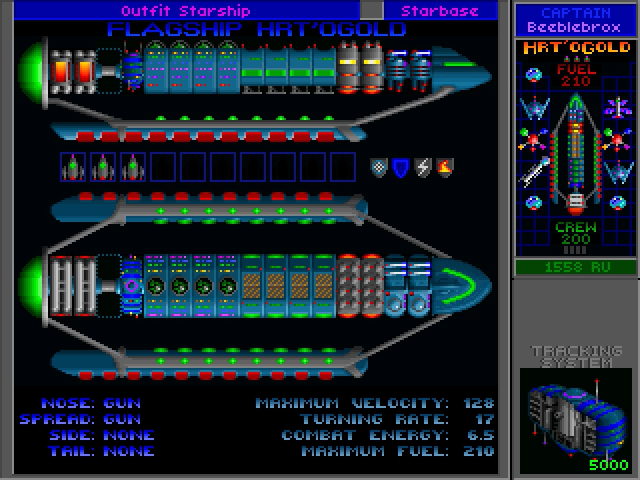 Next, an update to the Vindicator!
I scrapped one fuel tank and one cargo pod, then added two Ion Bolt Guns, two Shiva Furnaces, and one Tracking Module. This ship still has a long way to go, but it should be able to hold its own in a fight now.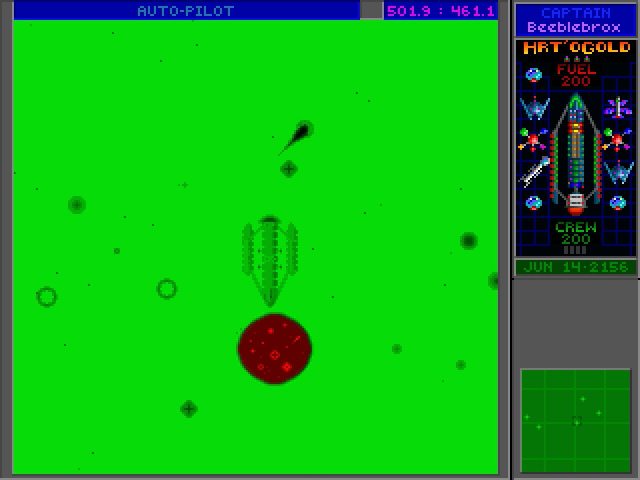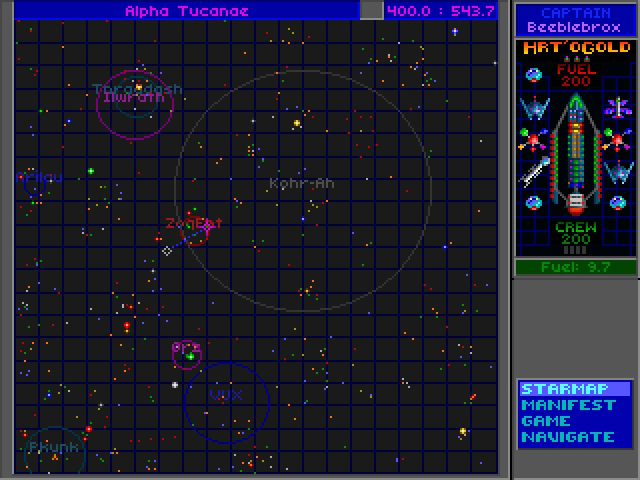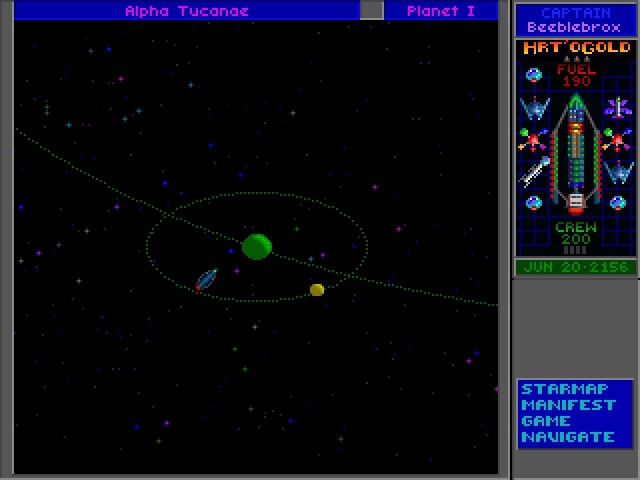 Anyway, let's go see what the Zoq-Fot-Pik are shouting about now.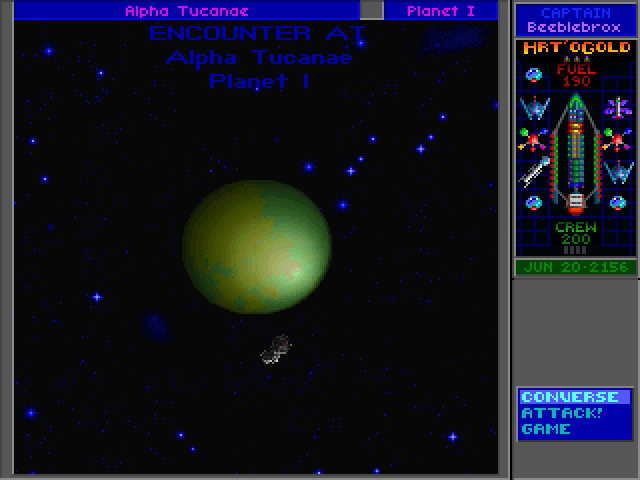 VIDEO: THE WORDS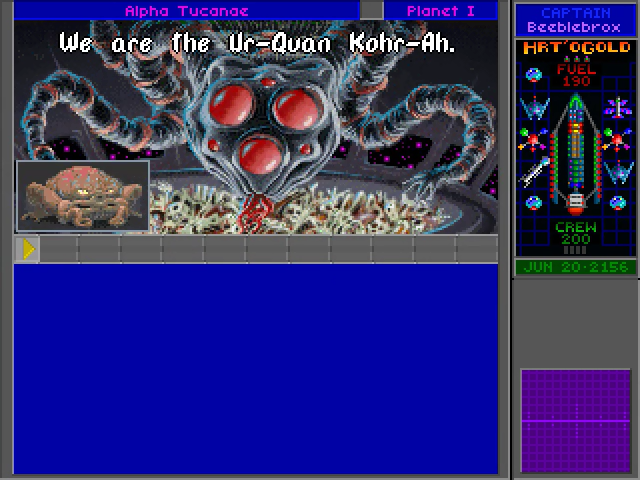 Your presence here is premature. We fight the Kzer-Za for supremacy of Doctrine and possession of the Sa-Matra. When the battle is won, our task is simple. We cleans. You are the filth.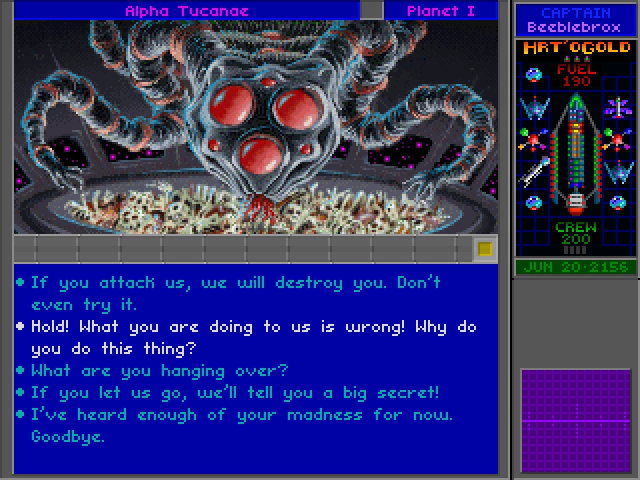 The WORDS! the Words... the words...
...Alien, you have spoken the Words. You have spoken them rightly. We will explain to you about the Dnyarri, our slavemasters; the Taalo, our only friends, whom we exterminated... and our reasons why we cleans the galaxy of all other sentient life. We have explained this before, over twenty thousand years ago. Your words, 'Why do you do this thing?' echo that ancient plea.
You see, alien, we were a proud and mighty race, who were cruelly enslaved. For thousands of years, we had no free will. We were nothing more than tools. Never again will anyone enslave our people. We cleanse the galaxy of such threats.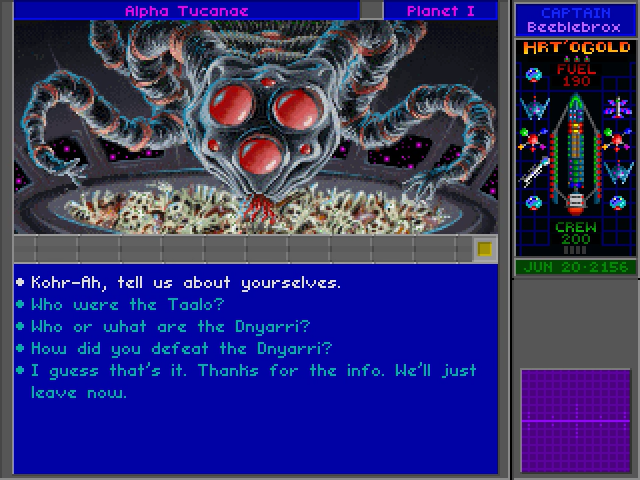 We evolved on a hostile world, the descendants of solitary hunters. In a world where one species is the dominant killer, one's only threat is one's brother, one's sister, anyone of one's species. Civilization did not come easily to us, we earned it. We mastered our hatreds and murderous desires to form a mighty culture. In those ancient days, there was no Kohr-Ah or Kzer-Za, only the Ur-Quan.
We explored our world, and then the space beyond. Here we met the six races of the Sentient Milieu... here we met the Taalo... the only species we ever called 'friend'. Our association with the Taalo and the Milieu lasted for three thousand years. We, the Ur-Quan who could not tolerate the presence of others, became the Milieu's scouts, their solitary explorers.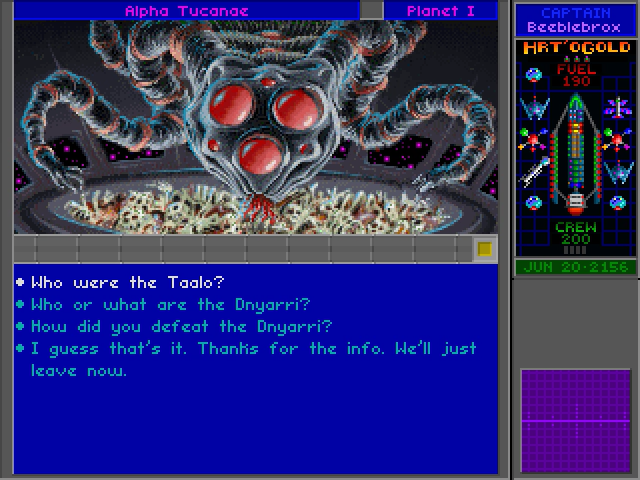 Of all the species we have met, only the Taalo did not trigger our instinctive territoriality. They were the only people we could stand with, or talk to, without the hunter inside us screaming 'Kill the interloper! Rip out its life!'
We believe that the same factors that made the Taalo non-threatening to us - their unusual rock-like biology - also gave the Taalo natural immunity to the Dnyarri's psychic compulsion. The Dnyarri would not permit this. After they had conquered all six of the other races in the Milieu, they commanded us to attack the Taalo and we did. The Taalo would not fight back... they died.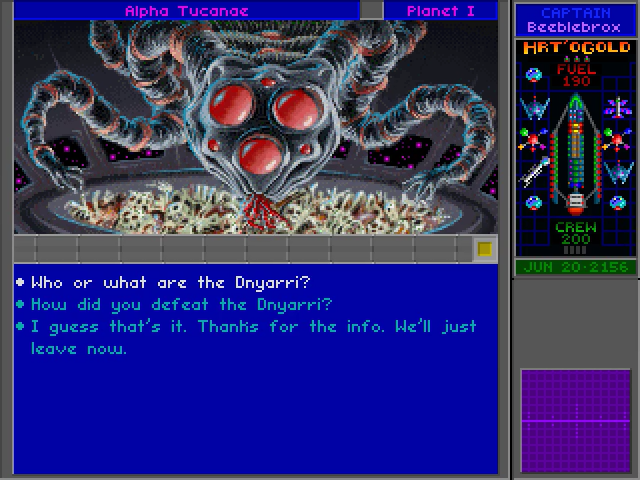 It was on a routine planetfall that one of our Milieu scoutships first met the Dnyarri - the creatures you know as our Talking Pets. But the Dnyarri were different then. They were evilly intelligent and wielded psychic powers to control the minds of others. They wanted to rule the universe. We had no choice but to give it to them.
Our Ur-Quan scoutships transported the Dnyarri through the Milieu. The war for dominance, such as it was, was quick and bloodless. Within weeks, the Dnyarri controlled all races but one... the Taalo.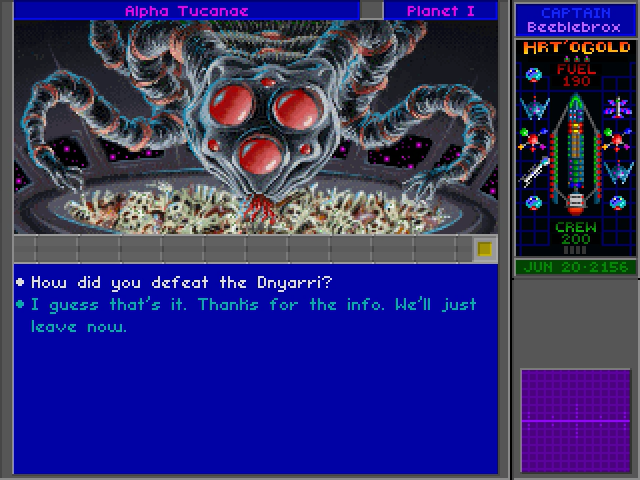 For thousands of years, we were unthinking slaves to the Dnyarri. Like the five other surviving races of the old Milieu, we had no choice. The Dnyarri's compulsion was too strong to resist. But the Dnyarri were not satisfied with their slave races. The Yuli and the Drall were interior, they decided, and so they instructed us to incinerate their worlds, and we did.
The Dnyarri had a special liking for us Ur-Quan, so they began to tinker with our genes... to improve us, their favored slaves. Their efforts split the Ur-Quan into two sub-races - the Green Ur-Quan, effete scientists and bureaucrats; and the Black Ur-Quan, their Effectuators, the builders, the fighters, the doers. The Kohr-Ah are the Black Ur-Quan. The Kzer-Za are the Green.
I grow tired of talking, alien, and your time grows short. I will continue for but a moment longer.
When we discovered that intense pain could block the Dnyarri's mental powers, we were able to destroy them, but it took years. Can you imagine, alien, what if must have been like to wear an Excruciator? To live in endless screaming pain for months on end? No you cannot.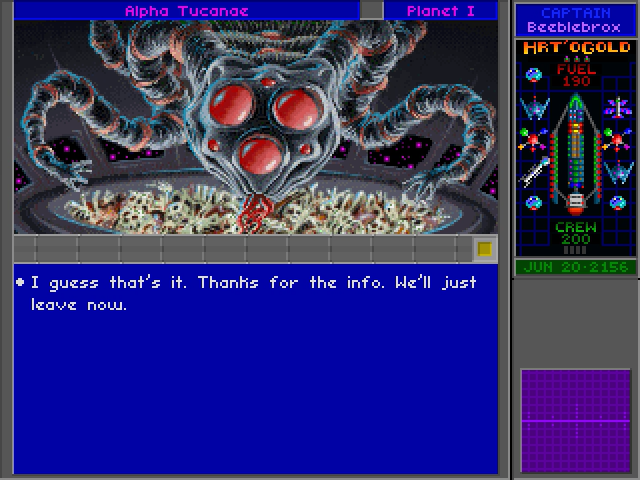 No, it is not. There is more you must hear.
When the war was over, the great Kohr-Ah rose from our ranks, and declared the Path of Now and Forever. We would cleanse the galaxy. No one would ever threaten the Ur-Quan this way again.
We had cleansed one of the three remaining Milieu races and were in orbit around a second's homeworld. From the surface came a plea... identical to the words you spoke a few moments ago. The one-eyed creatures, the Mael-Num, asked so simply, so clearly, that we felt compelled to explain. While we did so, the Kzer-Za appeared. They would not permit us to destroy, they said. Enslave, yes. Imprison, yes. But never destroy. The moment was tense. Someone opened fire. The first Doctrinal War had begun.
While we fought, the Mael-Num escaped. We never found them again. When our battle was done, we, the Kohr-Ah, were defeated; however, the Kzer-Za let us go. We were exiled. We travelled through space, rebuilt the strength of our battle fleets, and continued our plan to cleanse threats from the galaxy, for all Ur-Quan.
You have heard our words, and perhaps you understand us a bit better. But now, it is time for us to cleanse you.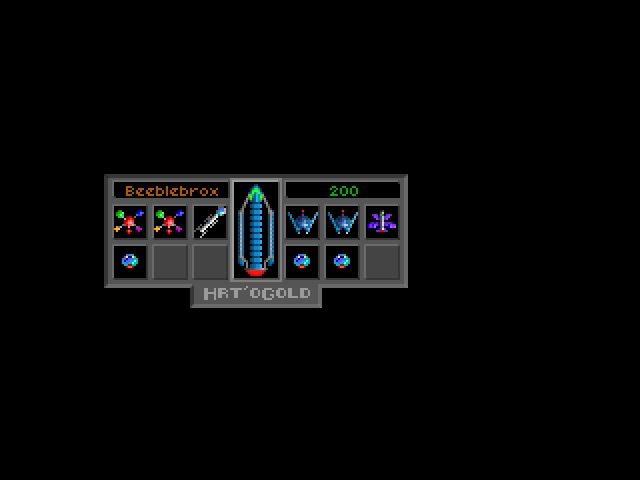 Well, I guess you were as considerate as you could be, given the circumstances.
For your consideration, I shall grant you a warrior's death.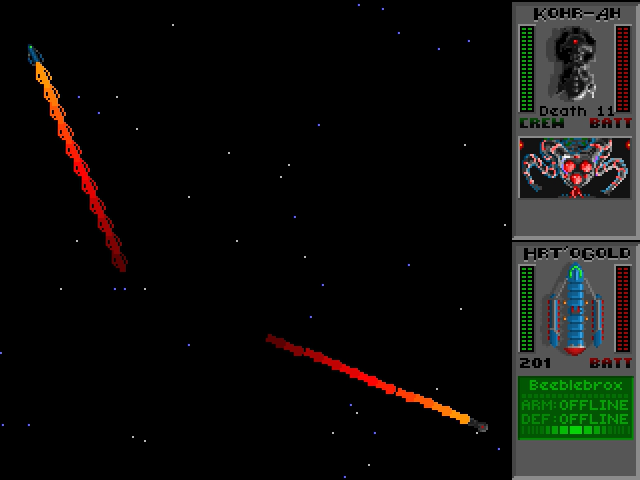 Even in its still-incomplete form, the Heart of Gold is probably the most powerful ship in my fleet.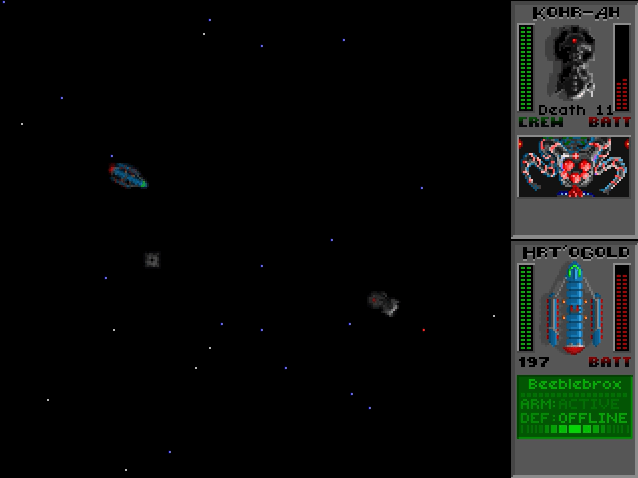 Thanks to the tracking device, my ion bolts home in slightly as they move. It's not perfect, but it allows me to hit with all three instead of one, if the ship is pretty well lined up.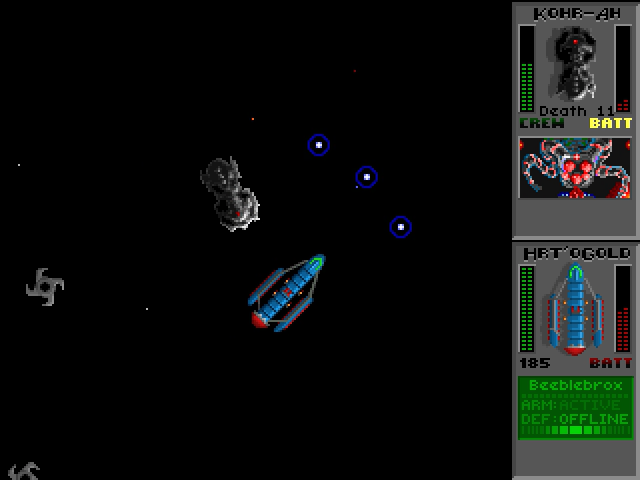 All in all, I think we're about evenly matched. Or, we would be, if I didn't have 200 crew.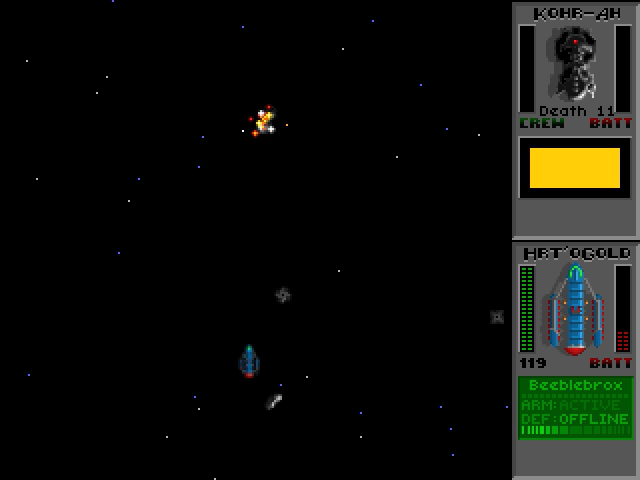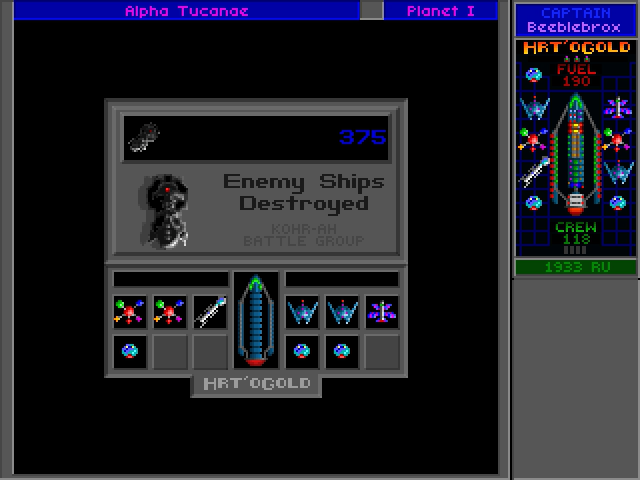 So the Zoqfot are saved!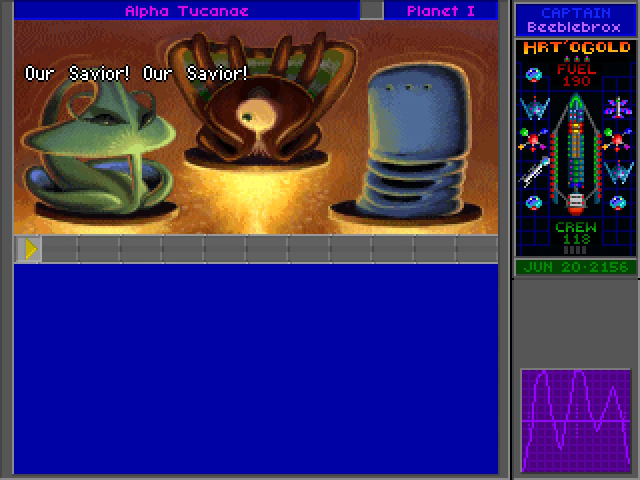 You have rescued us from certain destruction!

Howee-baby! That was a close one!

The black ship appeared in orbit several days ago, and began raining down bolts of destructive energy on the surface of our planet!

Fortunately...

We were able to focus our planetary shields to deflect the energy blasts away from our cities.

Unfortunately...

Large sections of our planet's beautiful wilderness have been annihilated, entire ecosystems destroyed.

Oh! That makes me REALLY mad! I mean, attacking helpless, intelligent, alien species, that's one thing, but toasting our cute little wood Jukes and tree Narfs, that is really low!

If the black ship had been accompanied by others of its kind, we wouldn't have been able to stop the rain of destruction. They would have killed us all.

Well in that case, better those Jukes and Narfs than us, right?

Captain, it is clear that in matters of war, you are more capable than ourselves. With this in mind, we would like to give you our four finest starships and crew. I hope they bring you many victories.

Try not to lose them all right away.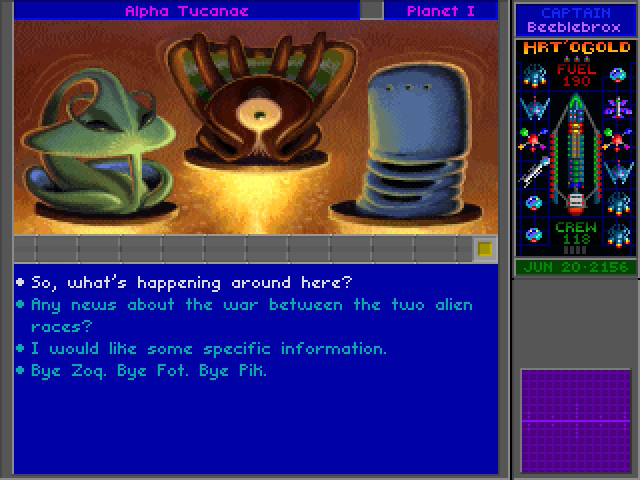 Whoops! I was sure it was three ships, not four. They'll have to keep one.

It's been pretty quiet, Captain. Nothing new to report.

Are you CRAZY?! What about the Frungy Championships!?

Why should we tell the Earth captain about that? He wouldn't be interested.

Oh, yeah? How do you know?

Because I'M not even interested. Nobody with any brains is interested in Frungy!

Well what about me, huh? I LOVE Frungy! It's the Sport of Kings!

Sheesh!

Oh, all right... he wouldn't know any of the teams anyway.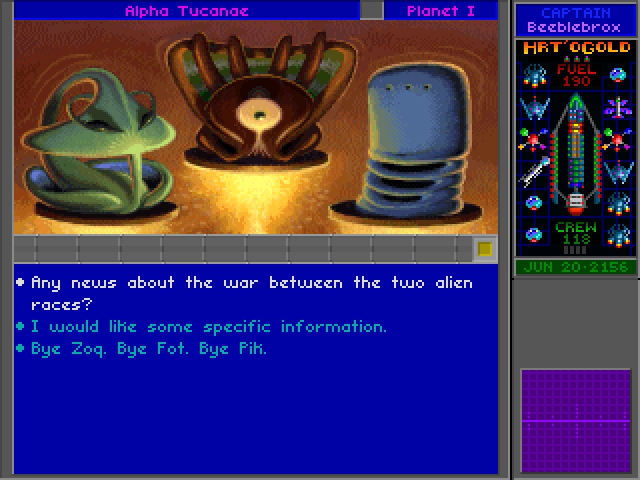 No. We have nothing new to report.

Nope! Not a thing.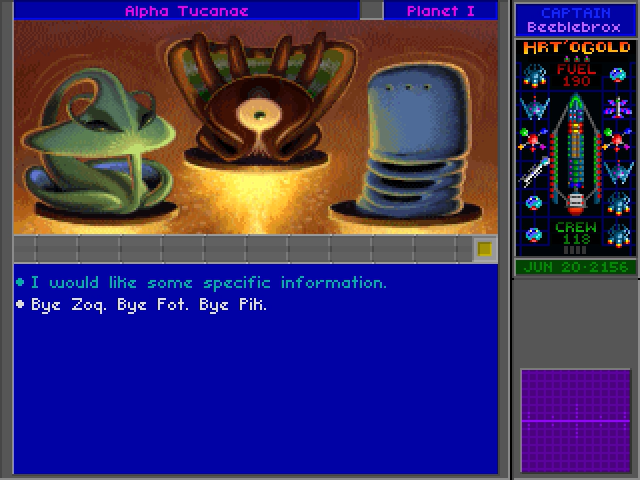 Goodbye, Captain.

See ya.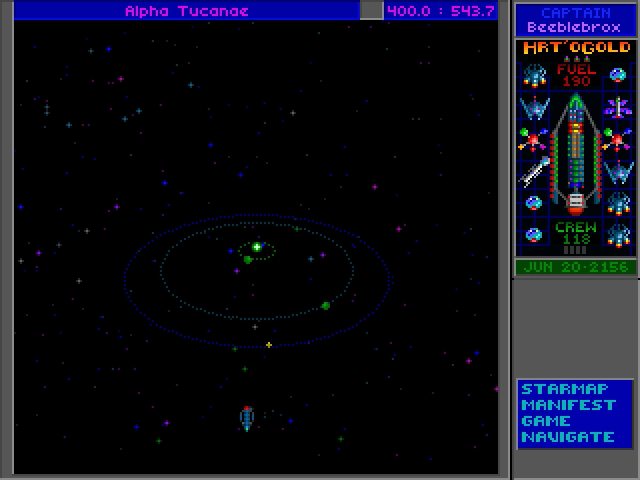 Well, another good deed done. Let's get back to QuasiSpace--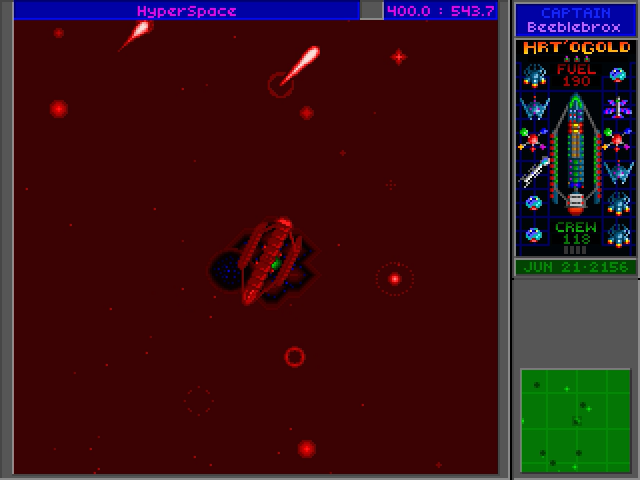 Except that an enemy fleet intercepts me before I can escape!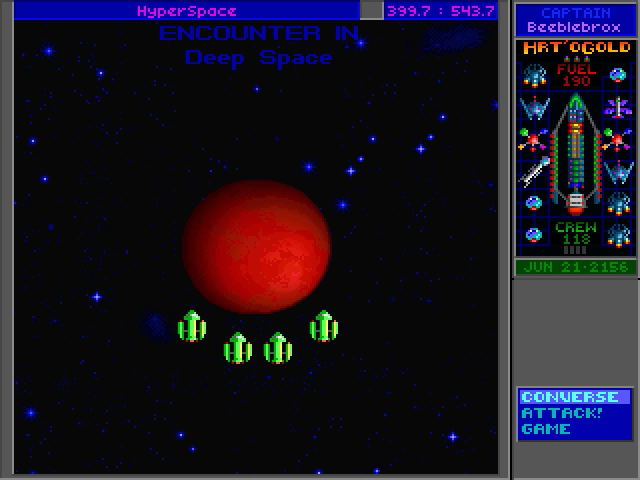 Next: The Ur-Quan Kzer-Za.