Part 18: Aug 20 2156 - The Shofixti and the Umgah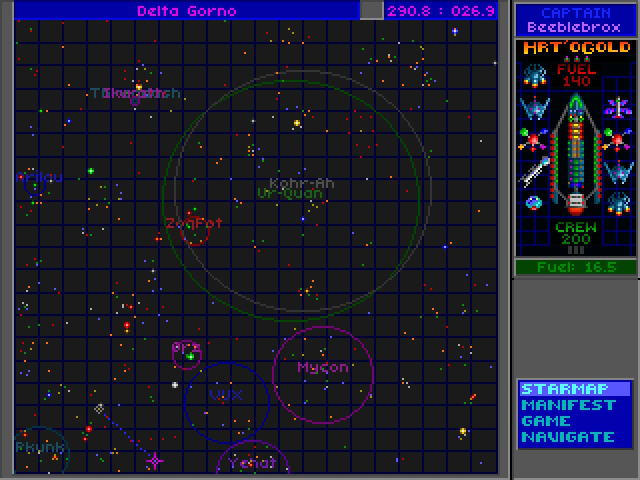 To Delta Gorno! Home of the Shofixti!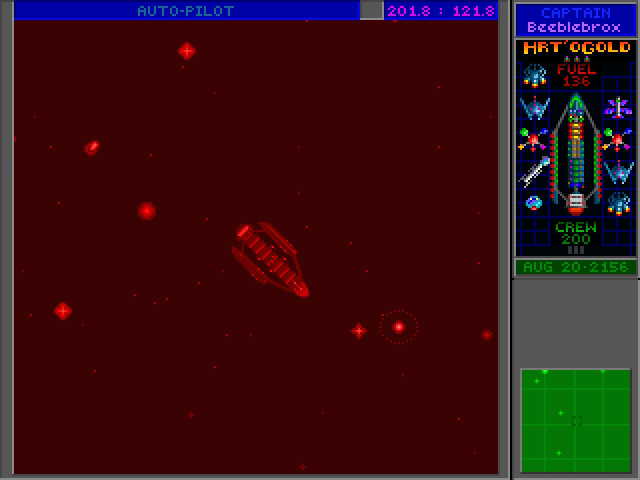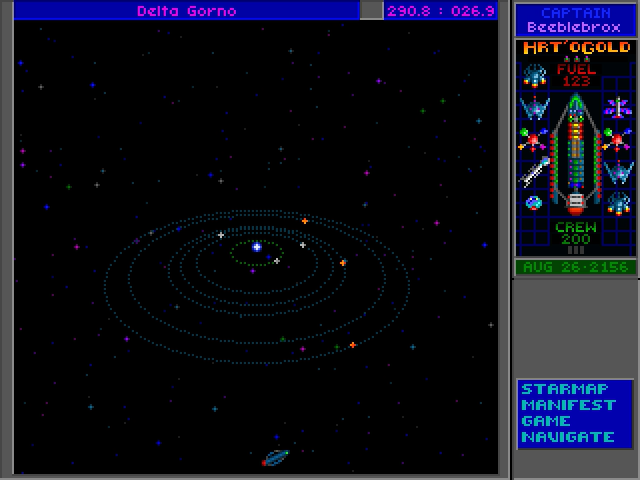 None of these planets look particularly inviting.
Around one of them, I find an unidentified alien vessel!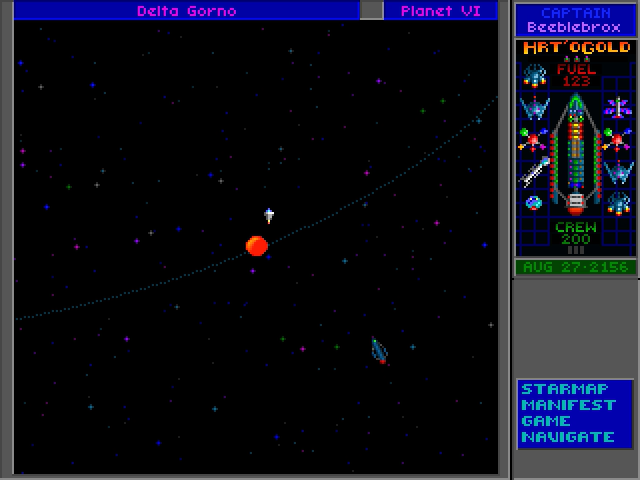 VIDEO: KYAIEE!
BGM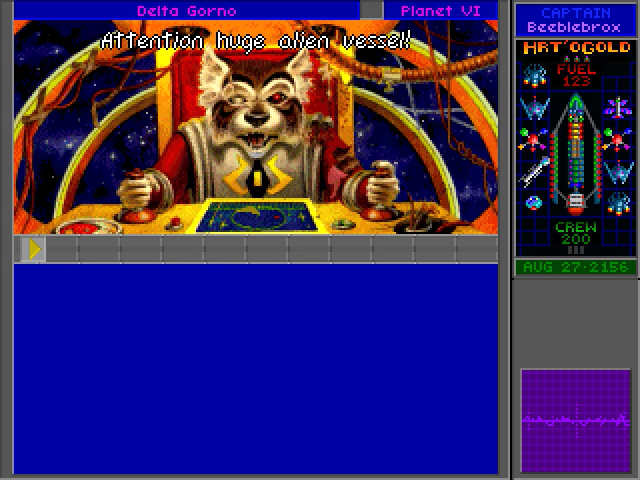 Though most of my sensory instruments are malfunctioning, my mass indicator shows the huge size of your vessel, revealing you are none other than a disgusting Ur-Quan slimewad! I am the glorious Shofixti warrior Tanaka. You killed my father... my mother... my many brothers... all six of my sisters... in fact, my entire species. Prepare to die!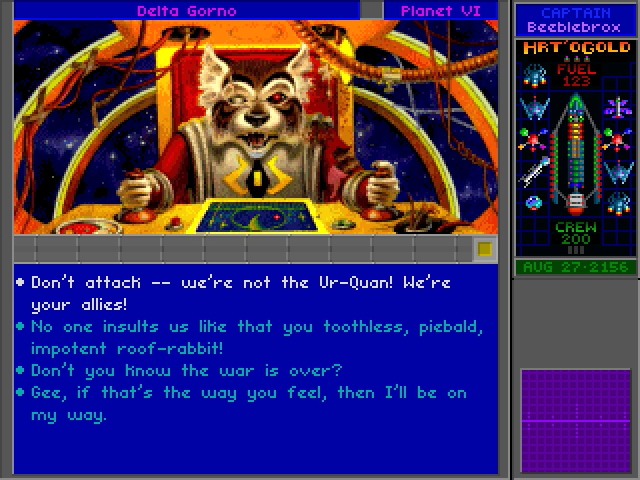 A typical Ur-Quan gambit... which has failed. And now I howl the scream of death! Kyaiee!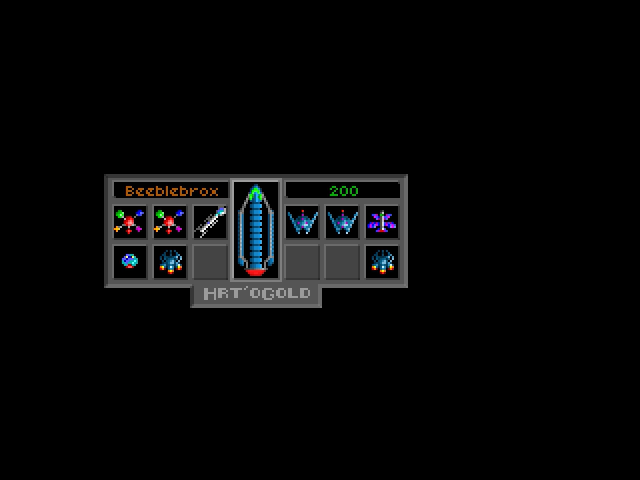 This may be more complicated than previously believed.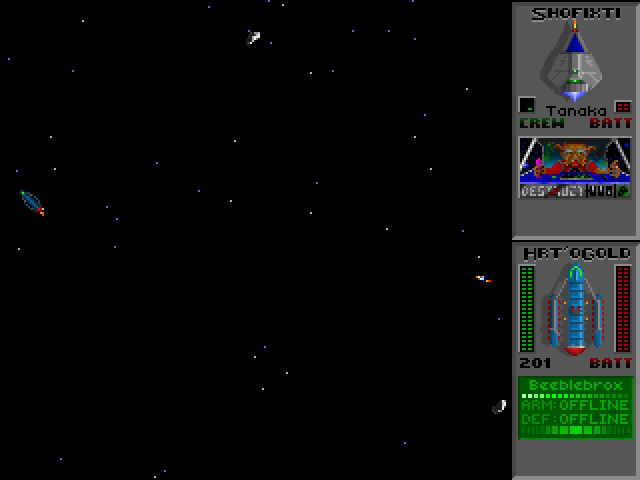 The Shofixti scout is normally a fast, fragile vessel, known chiefly for its massively powerful but self-destructive Glory Device. However, Tanaka's vessel is badly damaged, and thusly extremely slow.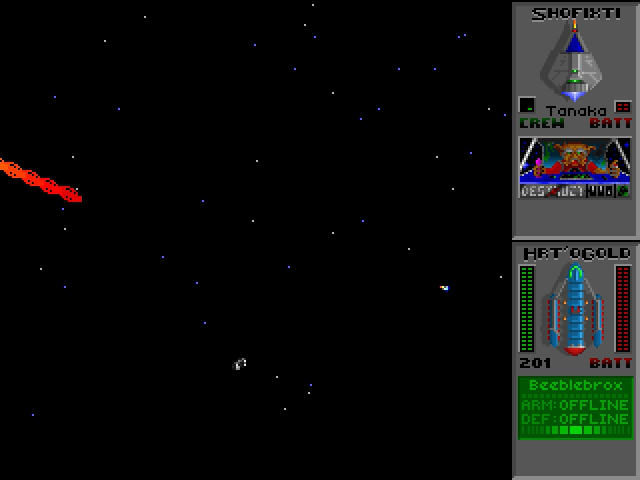 This gives me enough time to escape, and start a new conversation.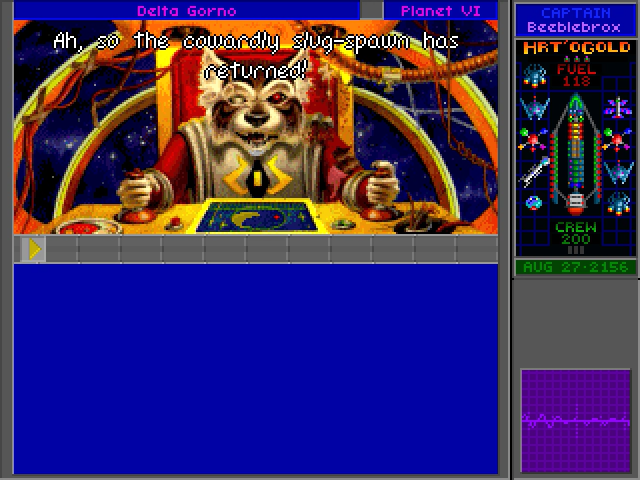 You were most fortunate last time, you hideous, pouchless freak! But this time I shall surely destroy your vessel, you slithering eater of putrid hairballs!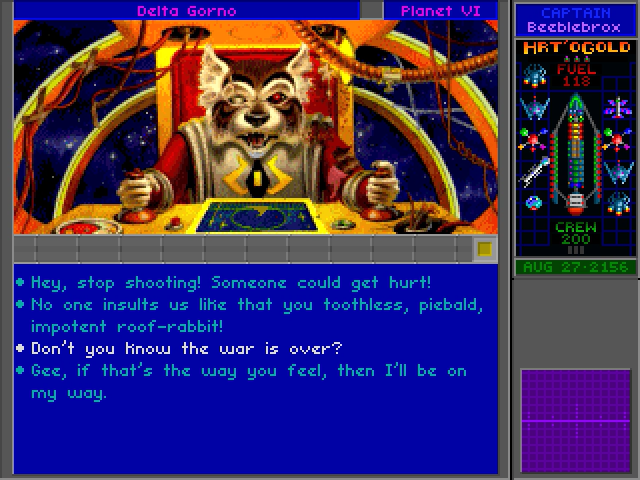 For me it will never be over! Kyaiee!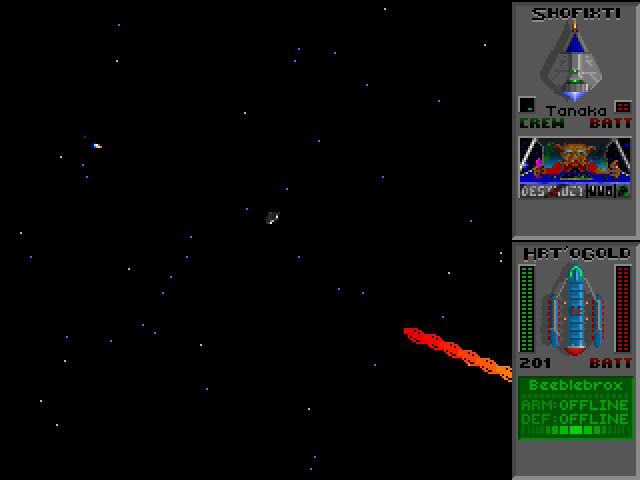 Okay, let's try a different approach.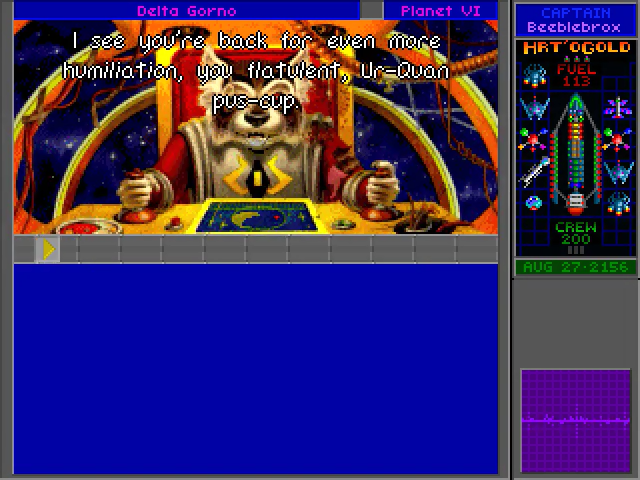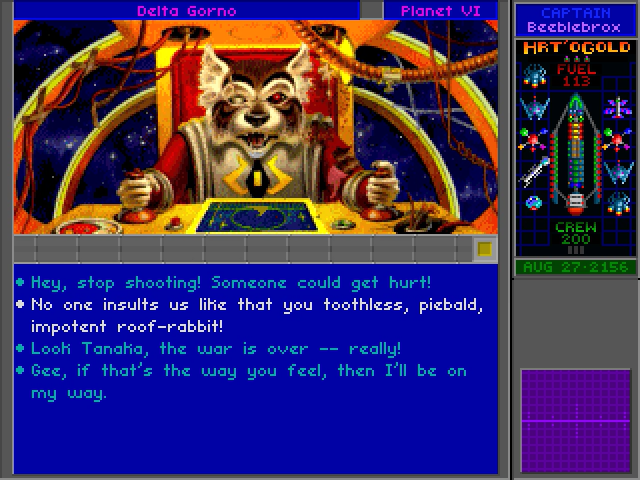 You limp, bloodless sack of decaying flesh Ur-Quan! You die! Kyaiee!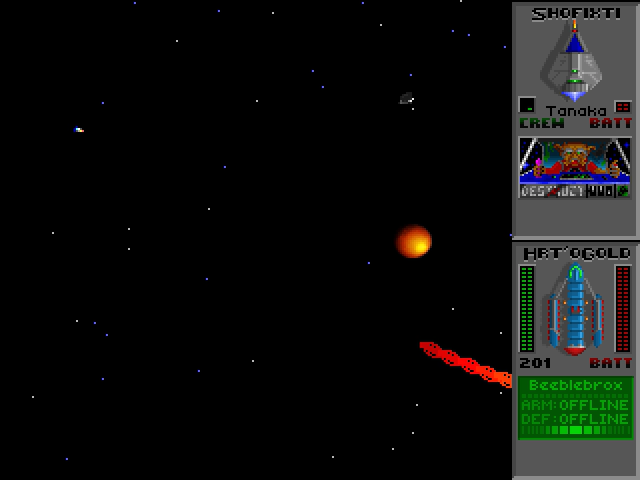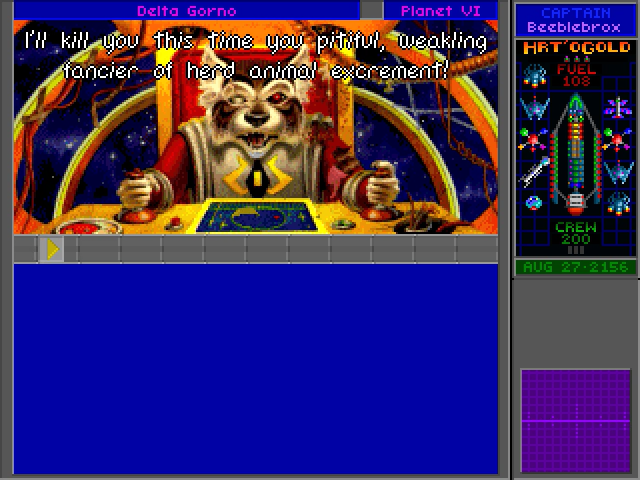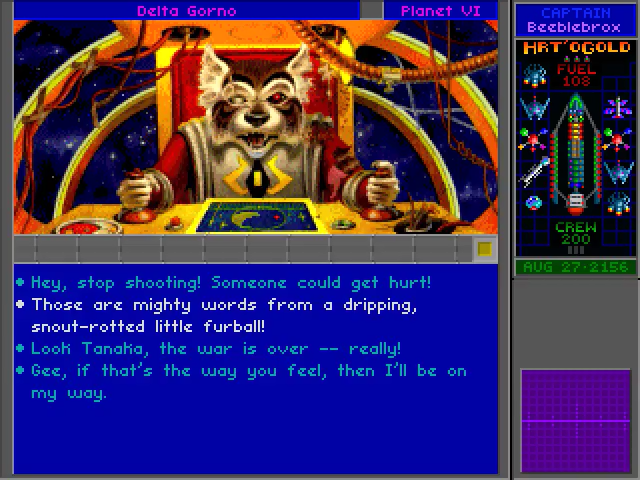 I will hang your withered reproductive organs from my posterior monitor! Kyaiee!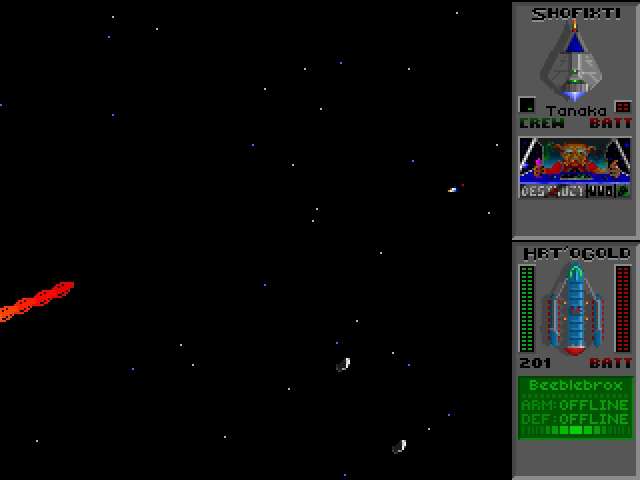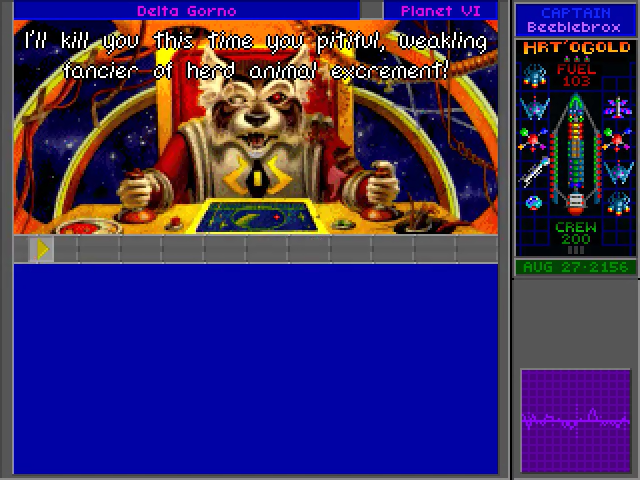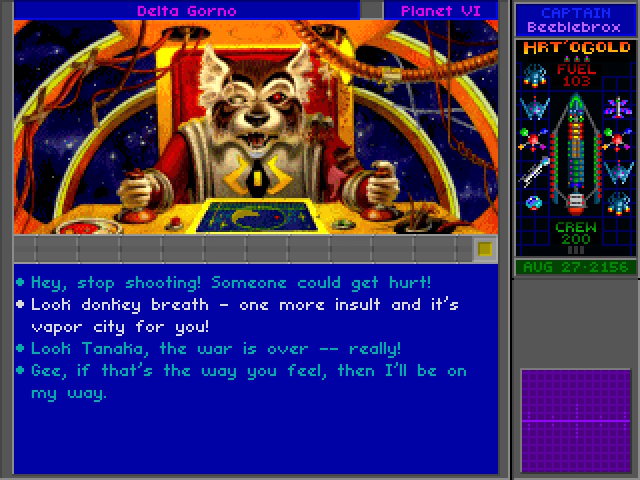 Why you wallowing, phlegm-filled Dgrunti belly-licker, you... hey... Ur-Quans never insulted me before! Who did you say you were?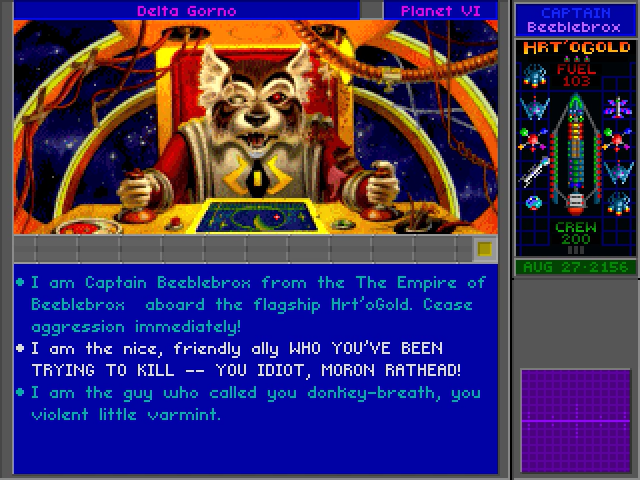 Hyai! What a fool I am! When you failed to launch fighter craft, I should have guessed. Just one of those mistakes you make in war...
Suddenly your words ring in my ears. Captain, is this true? Have the Ur-Quan been destroyed? Has the ultimate sacrifice of my people resulted in freedom for the Alliance?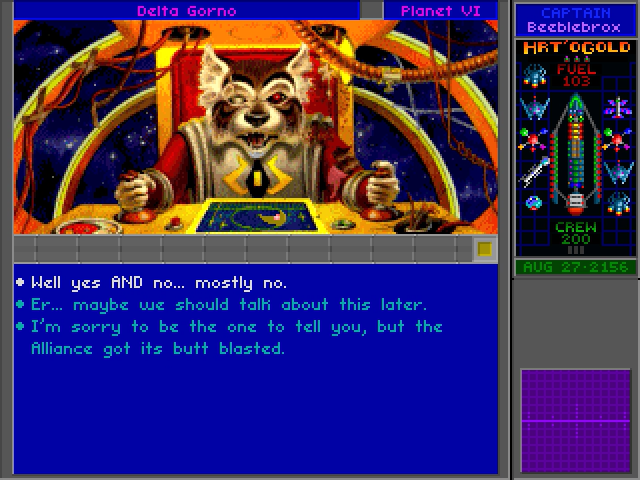 HYAIEEE! I am a defeated warrior! A worthless shell! I must die!!!!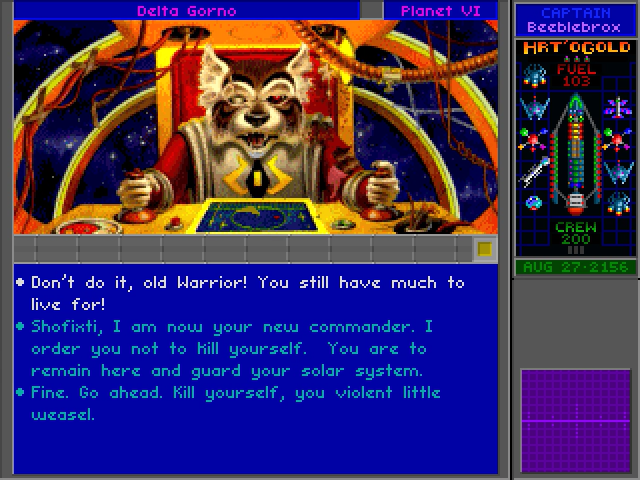 Like what?! My race is dead. My world is an airless rock. And I've seen all my FunRoms at least a hundred times. My life is over. I have already picked out a nice asteroid to smash into, so if you don't mind, I'll just go and kill myself. Unless you want to annihilate me yourself.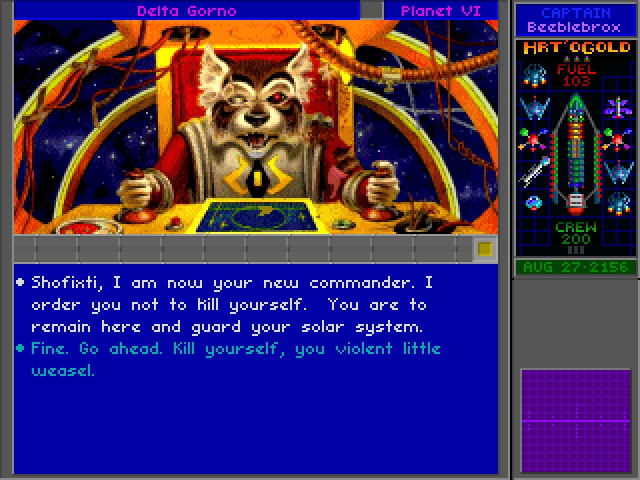 To fight again? Against the Ur-Quan? Yes. But no, I cannot leave my homeworld unguarded. I will remain here and keep a solitary vigil. Goodbye.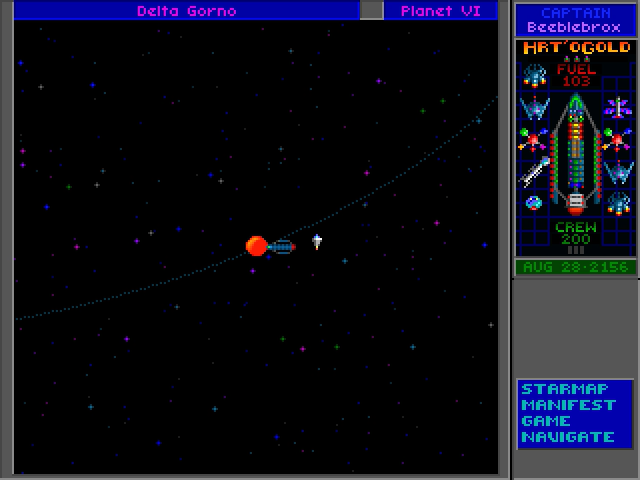 So, it's going to take more than I have to get the Shofixti on my team.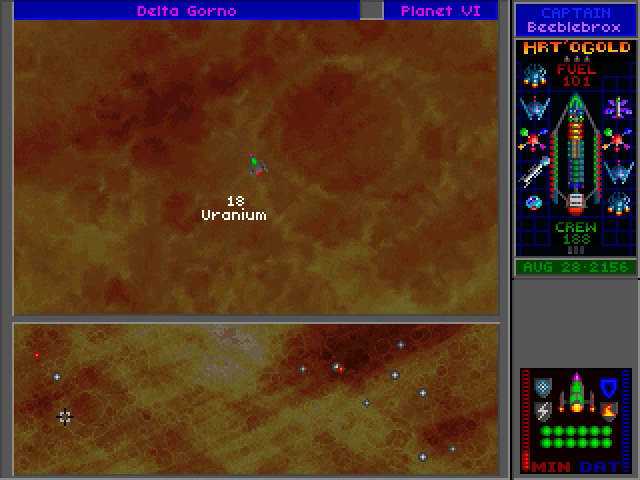 By the way, I don't really like to editorialize in my LPs, but...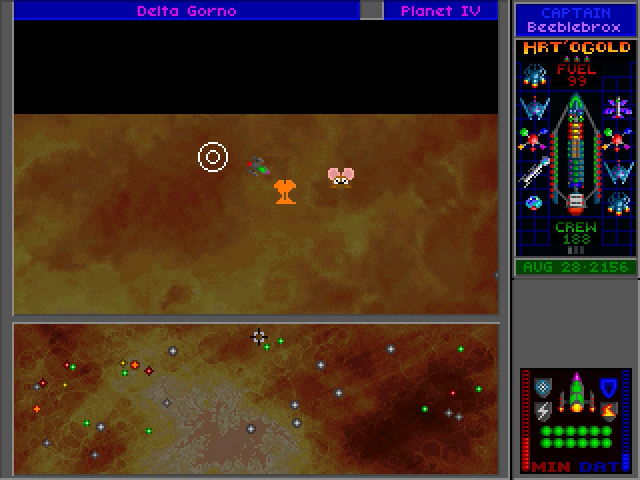 The terrible accents... the names like 'Tanaka' and 'Katana'... the primitive noble savages, obsessed with glorious comic suicide...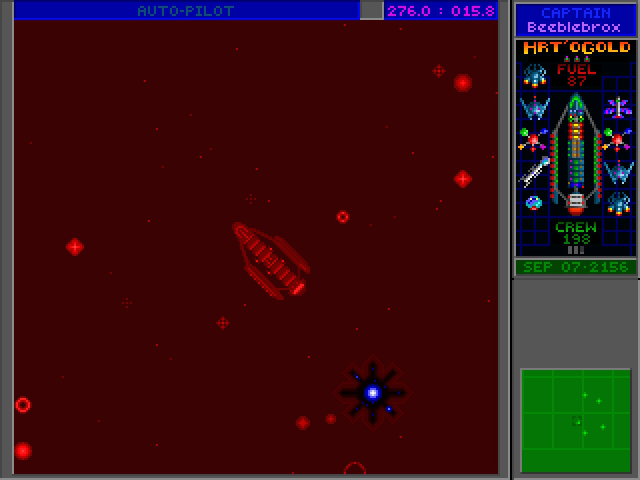 It's at least a
little
racist, right? That's not just my imagination?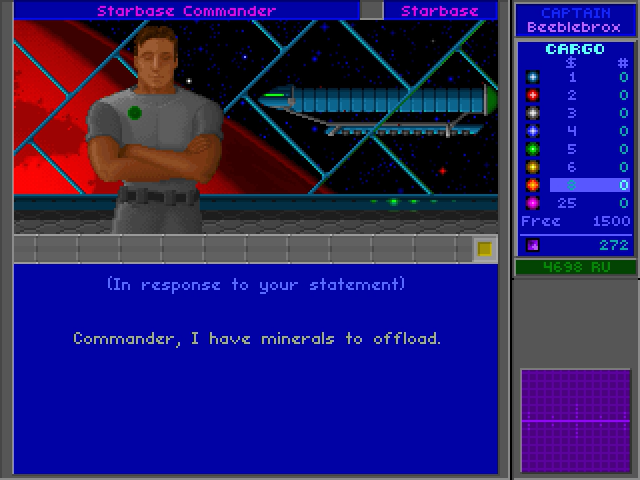 Since I'm in the area, I swing by Sol.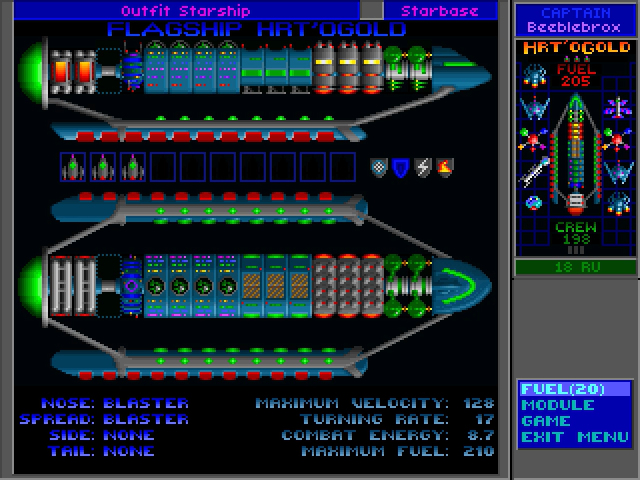 The Heart of Gold is upgraded with another Fusion Blaster, plus a bunch of fuel.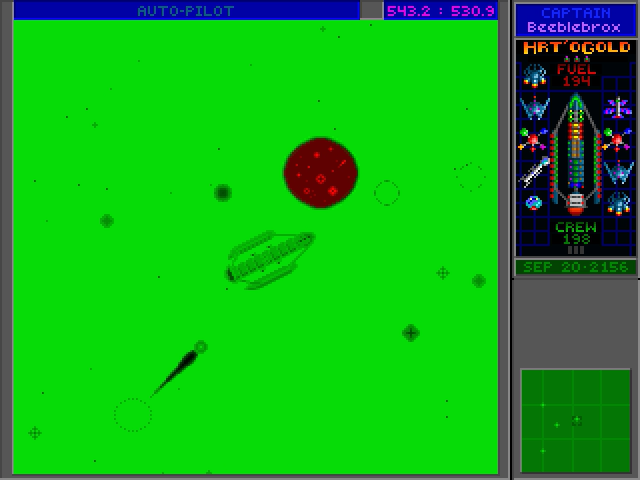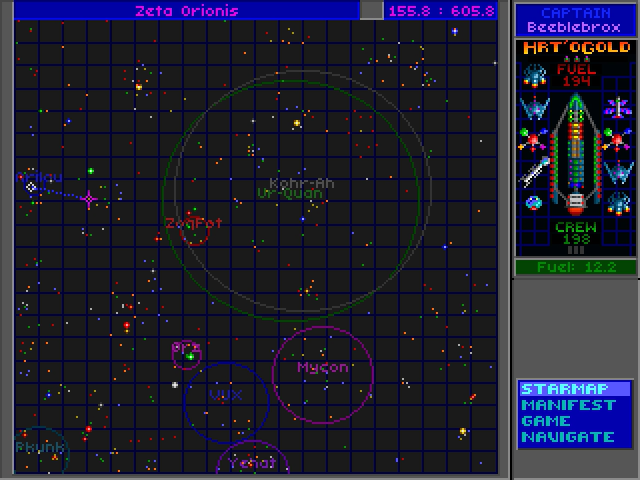 Next on the itinerary: Umgah space!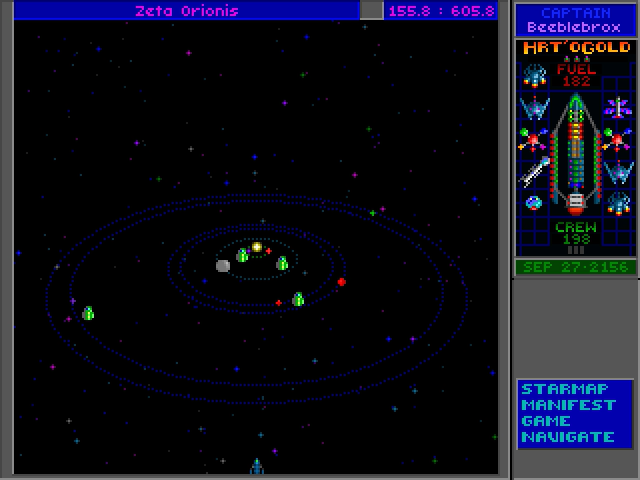 I'm guessing these are the guys.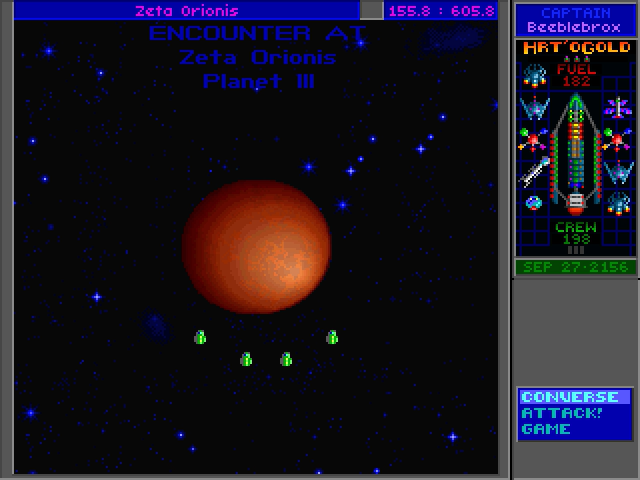 VIDEO: THIS IS PROBABLY NORMAL
BGM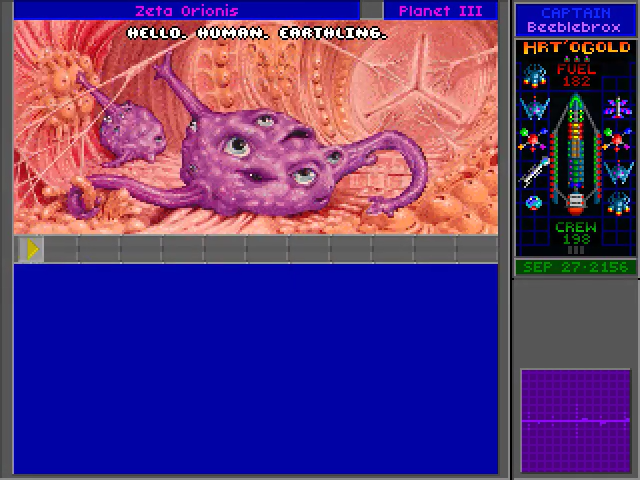 HAR. HAR. HAR.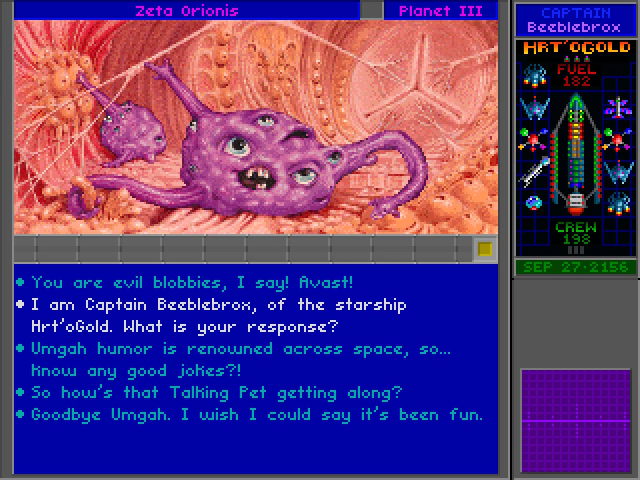 WE. RESPOND. WITH. APPROPRIATE. AWE. AND. RESPECT.
NOW. GO. AWAY.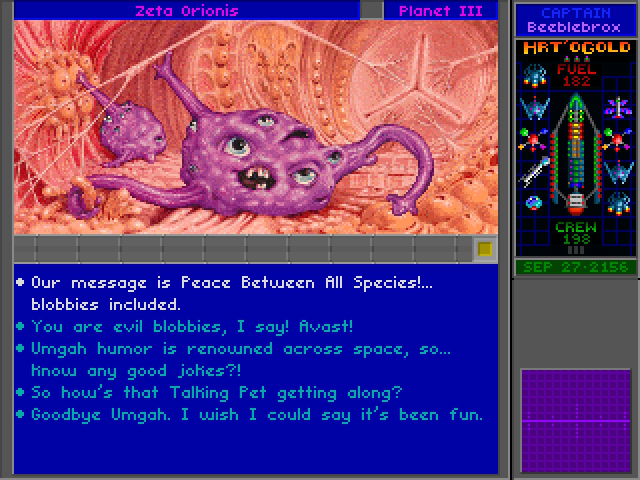 YES. PEACE. GOOD. WE. WANT. PEACE. ALSO.
DEMONSTRATE. PEACE. NOW. BY. DEPARTING. OUR. SPACE. IMMEDIATELY.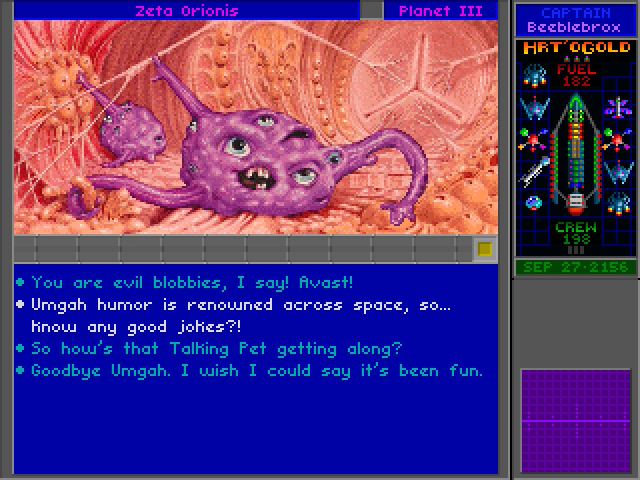 JOKE. YES. JOKE. HERE. IS. JOKE.
WHEN. IS. A. SLAVE. NOT. A. SLAVE.
ANSWER.
WHEN. HE. IS. A. SLAVE. MASTER.
HAR. HAR. HAR.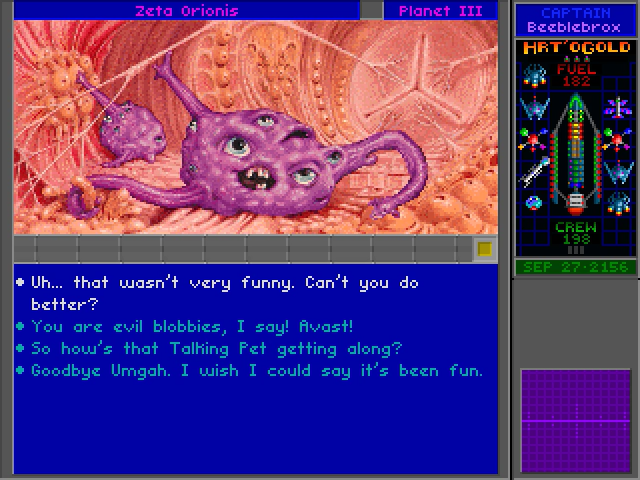 BETTER. JOKE. YES. BETTER. JOKE. HERE. IT. IS
WHAT. YOU. GET. WHEN. COMBINE. DEUTERIUM. PELLET. TERAWATT. LASER.
AND. PRIMITIVE. EARTH. LEADER. FROM. ASIAN. STEPPES.
ANSWER.
KHAN. FUSION.
HAR. HAR. HAR.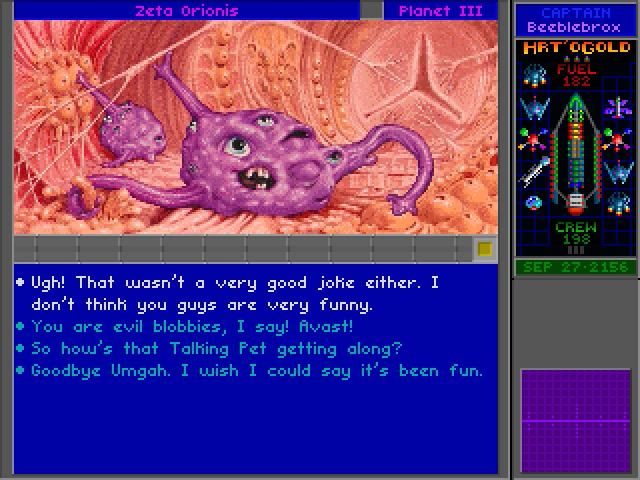 UMGAH. ARE. FUNNY. WE. ARE. UMGAH. WE. ARE FUNNY.
THERE. IS. NO. ALTERNATIVE.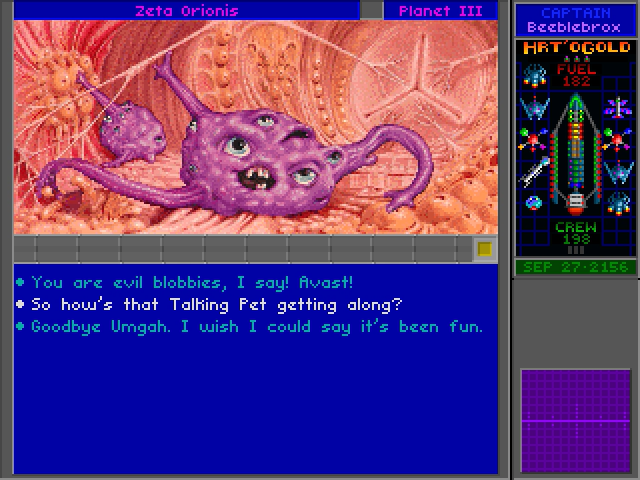 WHAT. TALKING. PET. DO. NOT. UNDERSTAND. REFERENCE.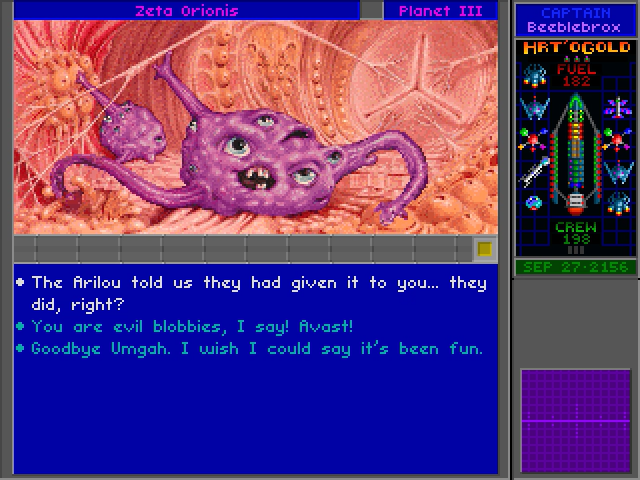 HUMAN. POSSESSES. FORBIDDEN. KNOWLEDGE.
NO. INTERFERENCE. IN. PLAN. CAN. BE. TOLERATED.
HUMAN. MUST. BE. ELIMINATED.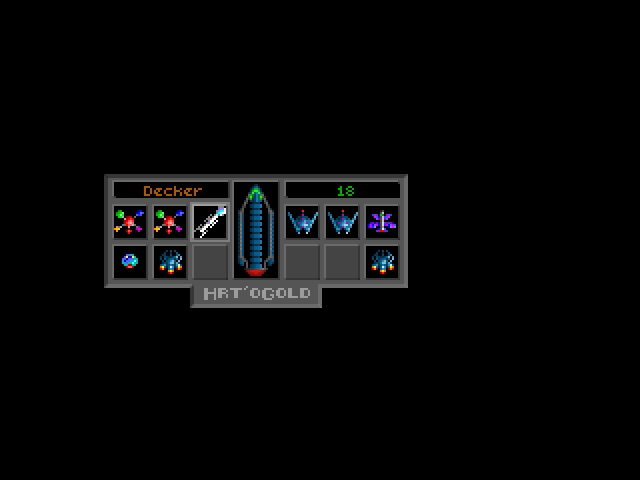 Oh boy.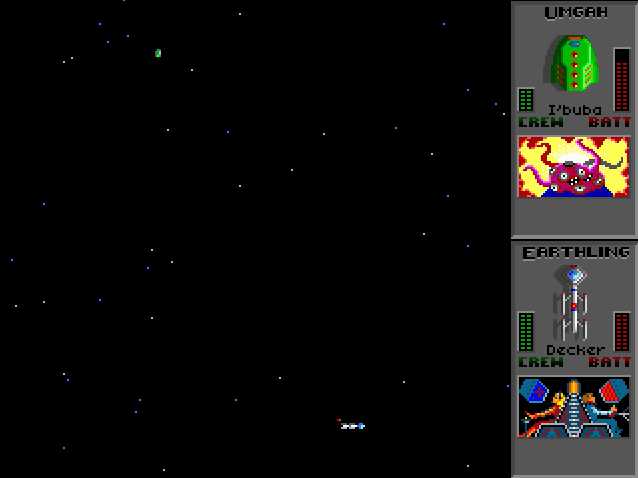 So, the Umgah Drone is a bizarre ship. Its primary weapon is a powerful but short-range antimatter cone. It's poddingly slow, but its secondary ability hurls it backwards with incredible speed and precision.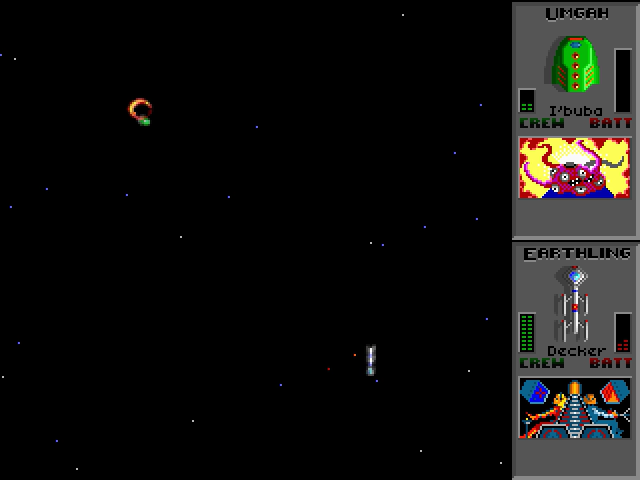 The cone uses no energy. The secondary warp consumes a lot of energy. The Drone's missing energy doesn't regenerate over time - it stays low, then recovers suddenly, all at once.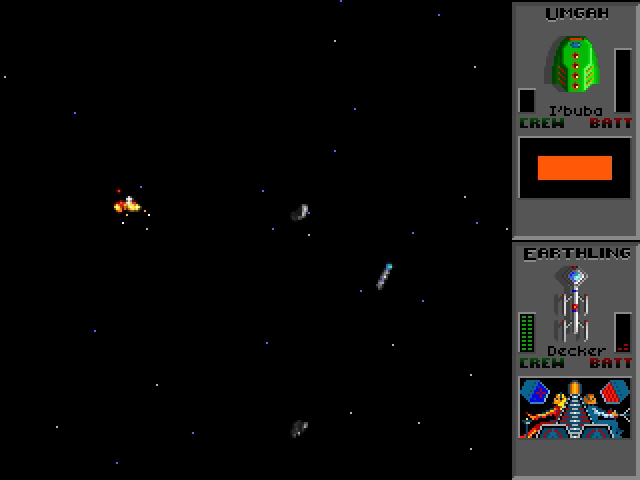 At long range, it's nice and easy to blow up.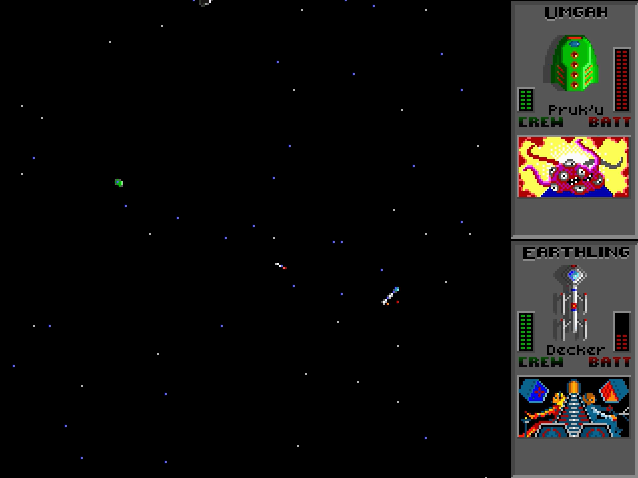 However, if you get caught unawares by an ambush, it'll tear you apart in seconds.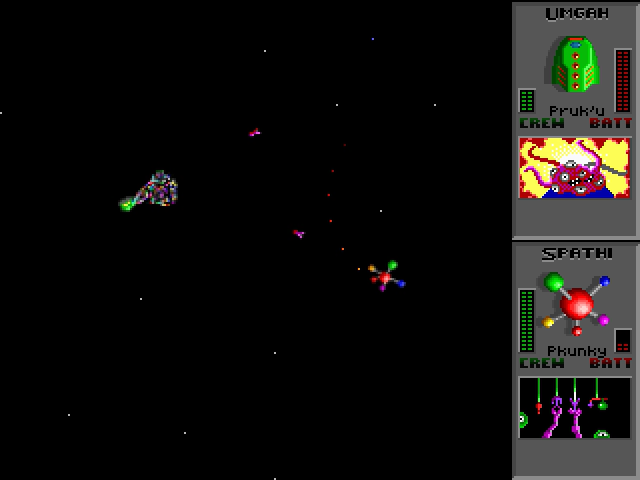 As with many things in this galaxy, the Eluder is an excellent match for it. Pkunky takes out the other three Drones in the fleet.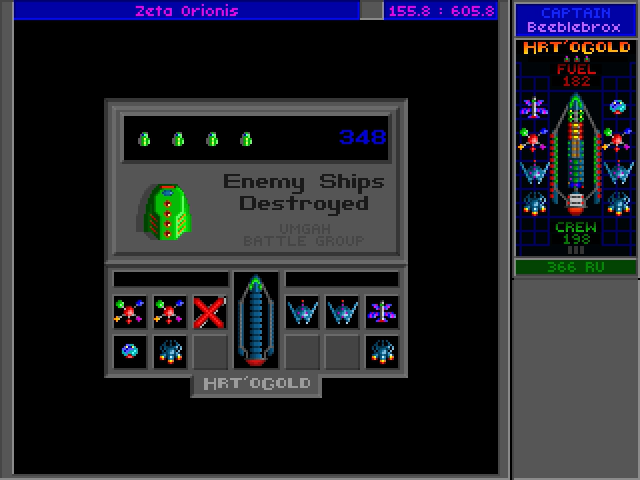 They're not worth very much.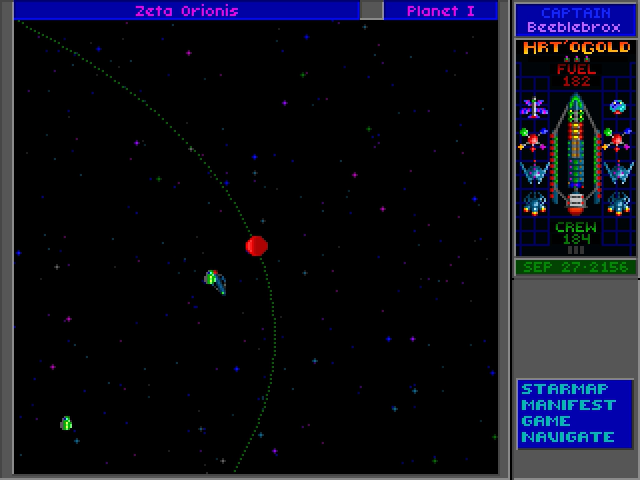 While poking around the system, I run into another fleet.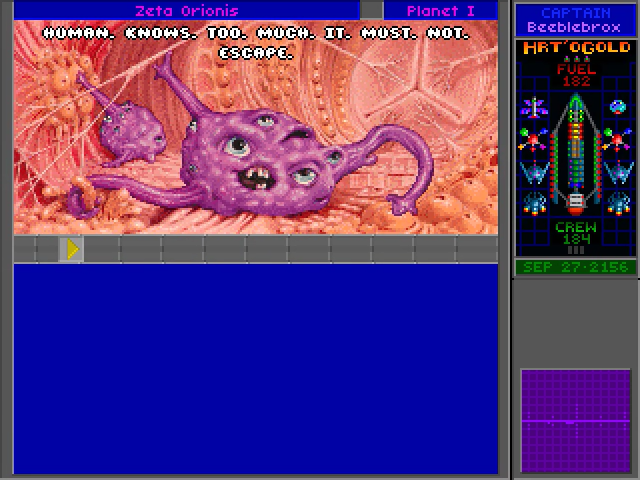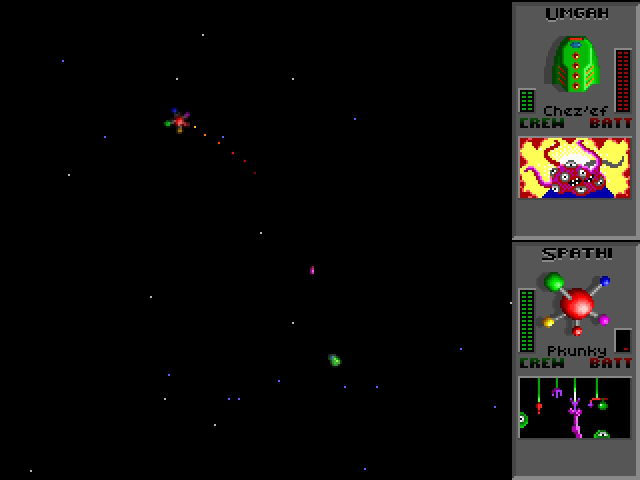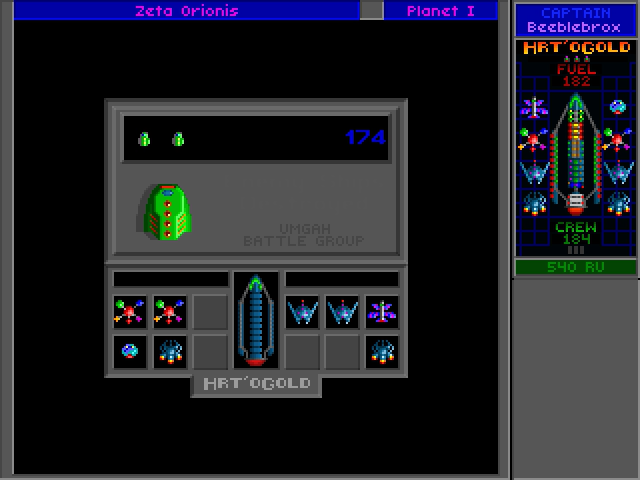 Pkunky takes them out.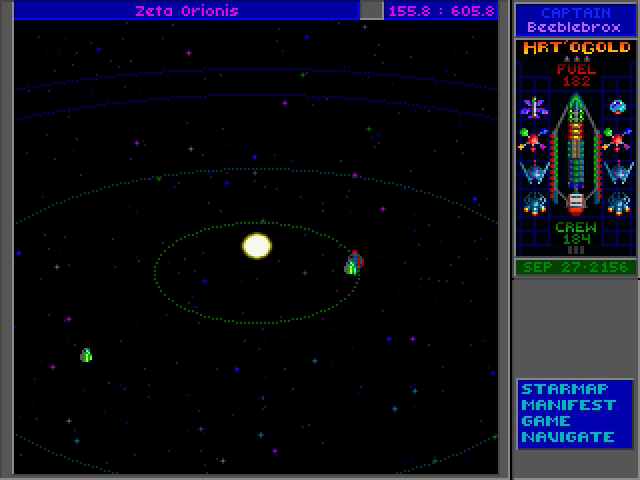 Then again, while trying to escape the system.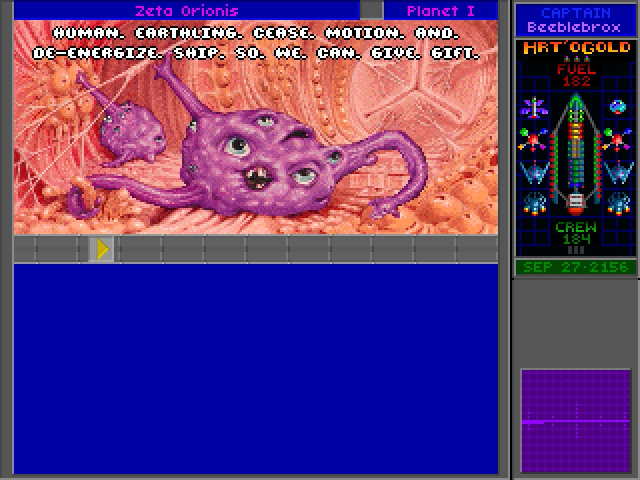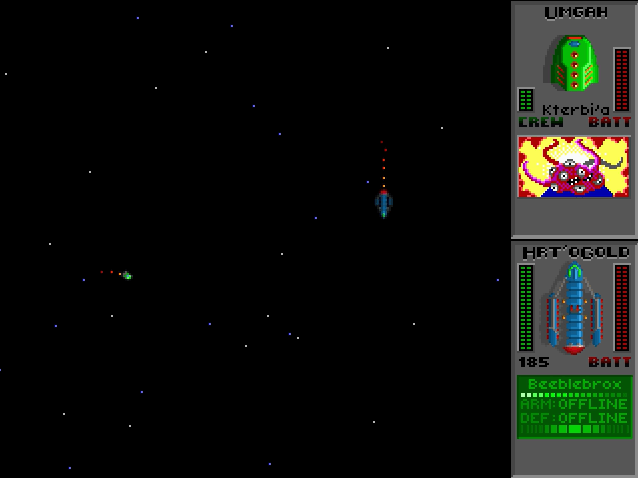 This time, I take the Heart of Gold. With its upgrades, it blasts through all of them in seconds.
While I'd love to mess around with this further, it doesn't sound too fun to wander around this region of space for weeks, fighting hordes of Umgah, trying to find their homeworld.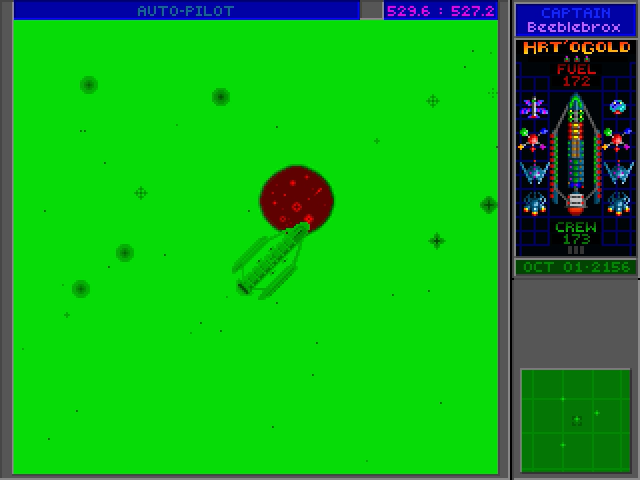 So, I'll bench this investigation for now.
Next: A brand new region of space.