Part 26: Jul 02 2157 - Making Deals
Disclaimer: I lost some footage, and had to cobble this update together from two runs. If you see any discrepancies on dates or fuel tanks, that's why.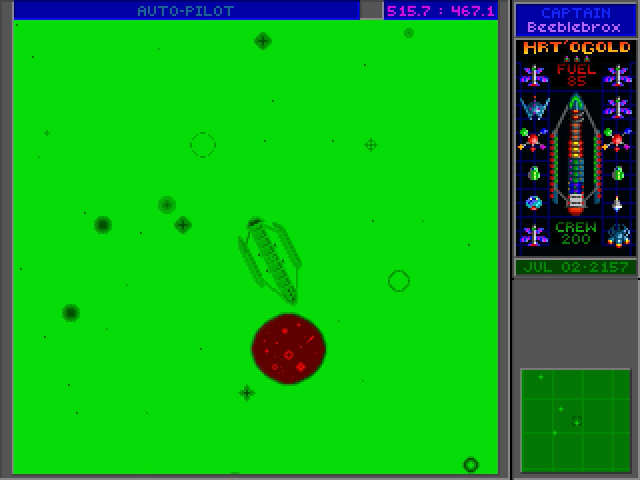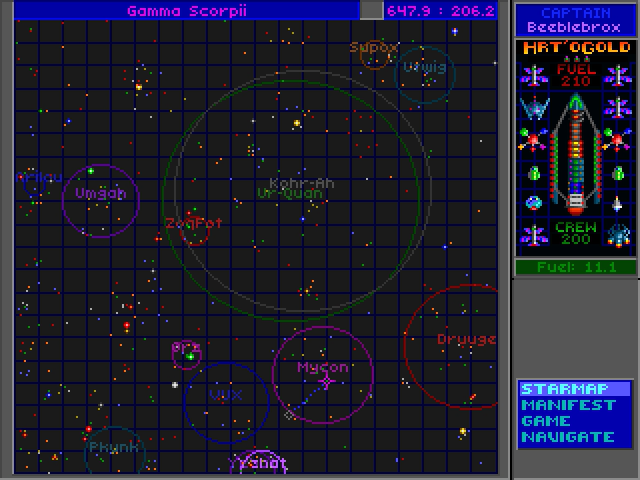 Into Mycon space!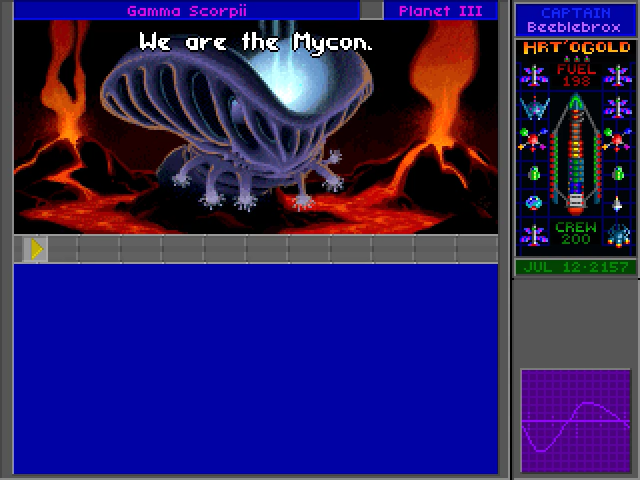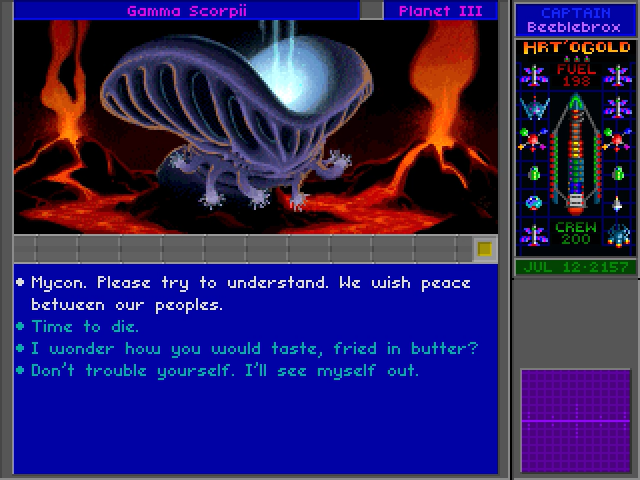 I am Gussh... I attend the birthing nodes... I died 343 Earth years ago... I do not know how.
Juffo-Wup fills in my fibers and I grow turgid. Violent action ensues.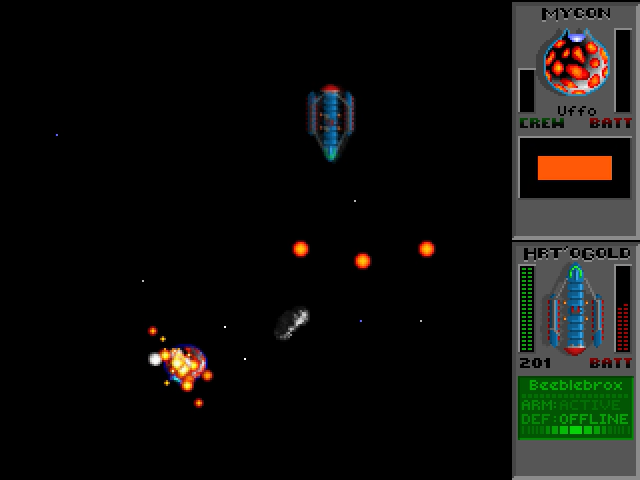 As it turns out, I can't just share this with any old Mycon. I have to hunt them down at the source.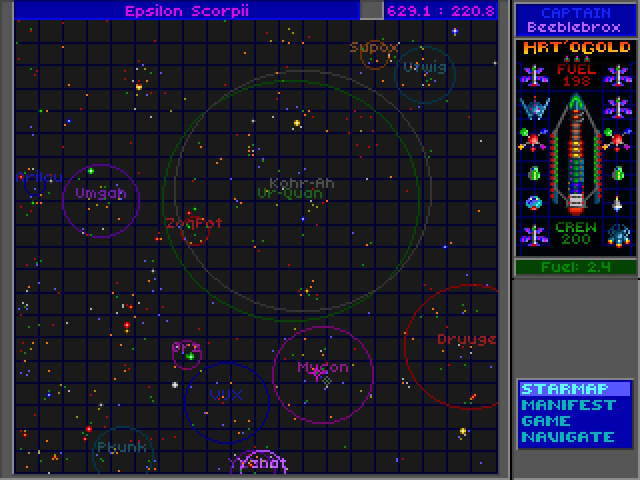 I'm sure there's some way to get the location of the Mycon homeworld. I'm just going to go there. It's here.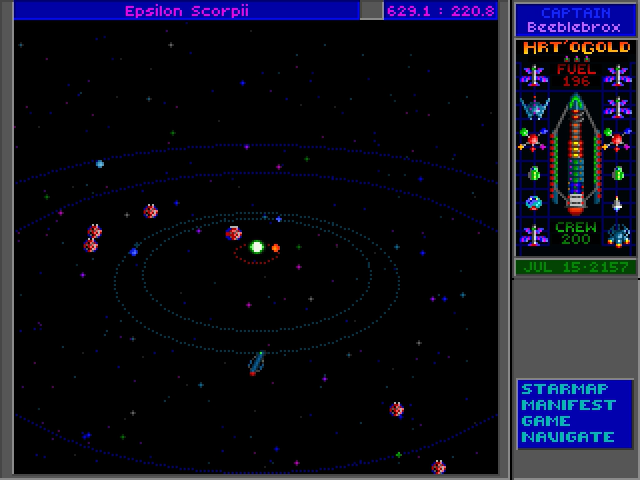 Logically speaking, it
would
be a Shattered World, which are easy to identify from space.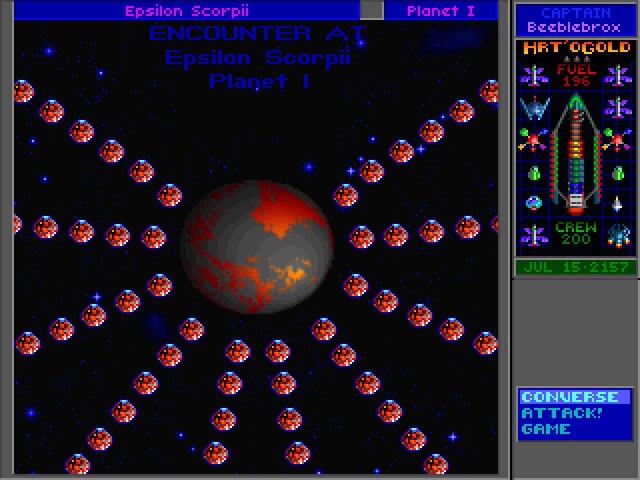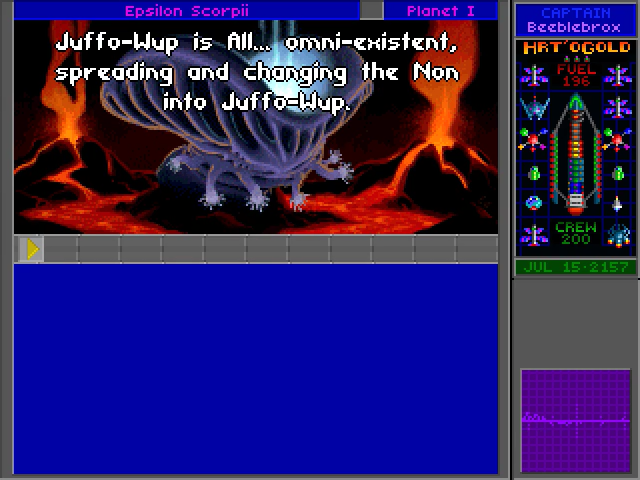 You are Non, who must become Juffo-Wup or Void. We are the agents of Juffo-Wup. We are the Mycon.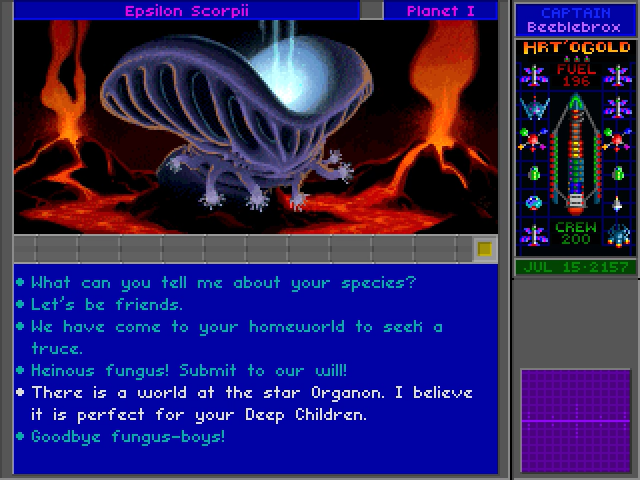 Your suggestion is appropriate. Acceptable new worlds are a priority for the rapid and complete spread of Juffo-Wup. We wish to know more for our suitability assessment. Tell us of this world.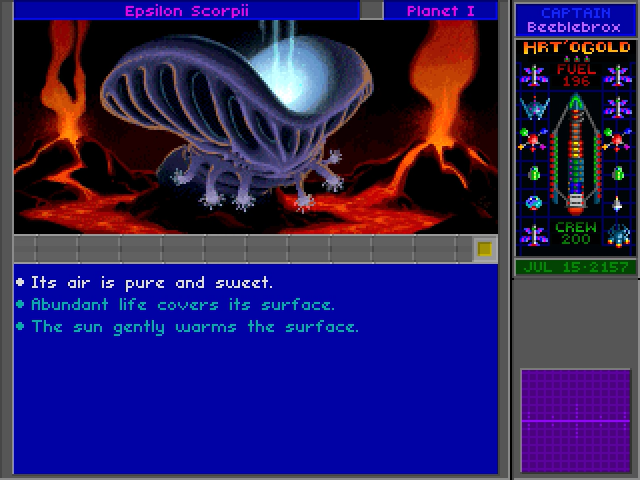 This is good.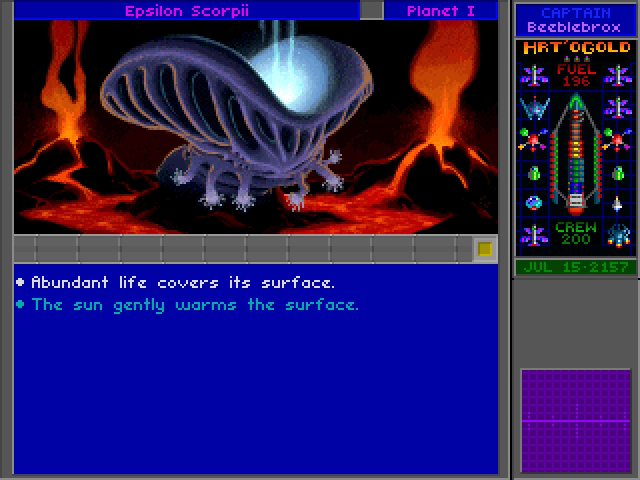 This is good.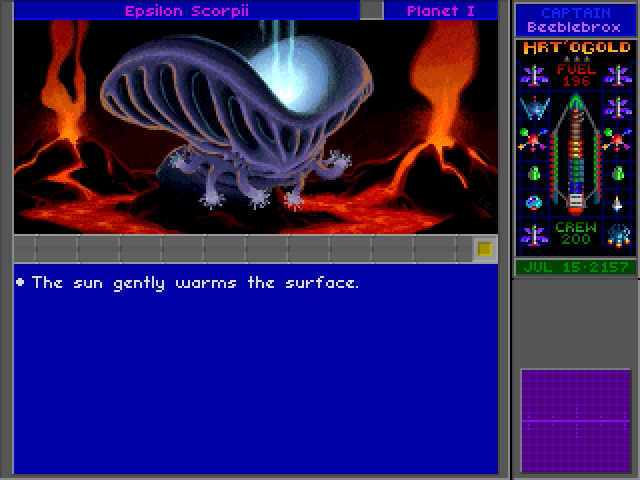 This is good. If your words are true, we will gladly spread Juffo-Wup to a new world! We will assemble the Birthing Fleet and send them to this planet. We will send many ships to protect the Children as they grow.
You have been of service to us. Your insight into the ineffable Juffo-Wup is encouraging. Perhaps, if we were to plant spore sacs in your brain organ, and let its tendrils spread through your flesh, then you would truly understand Juffo-Wup... become part of Juffo-Wup. You WOULD be happier and more fulfilled. Consider our offer.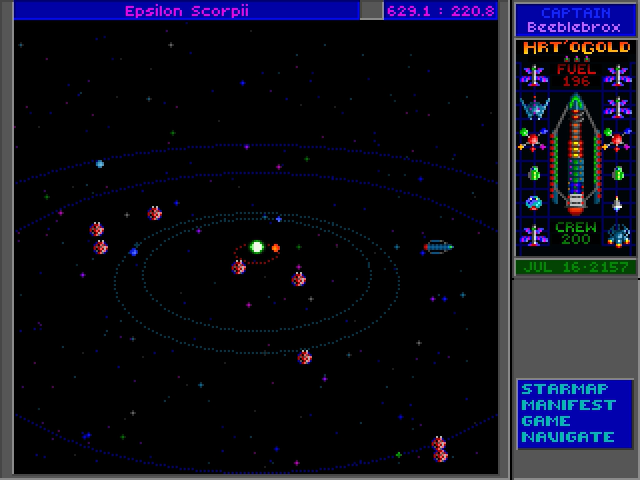 The Mycon in this system go back to ignoring me, being content with my suggestion.
Now, I'm gonna do some things quickly.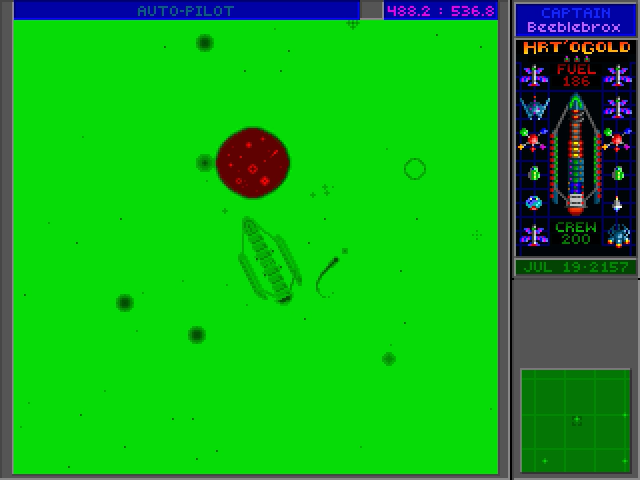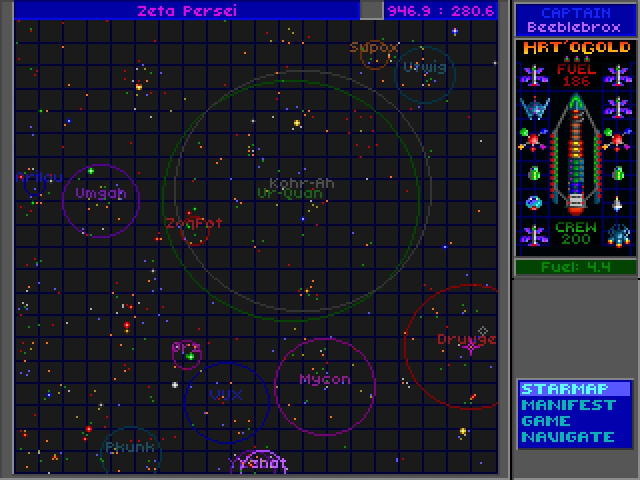 the Mycon sphere of influence is heading towards Organon. Time to chat with the Druuge!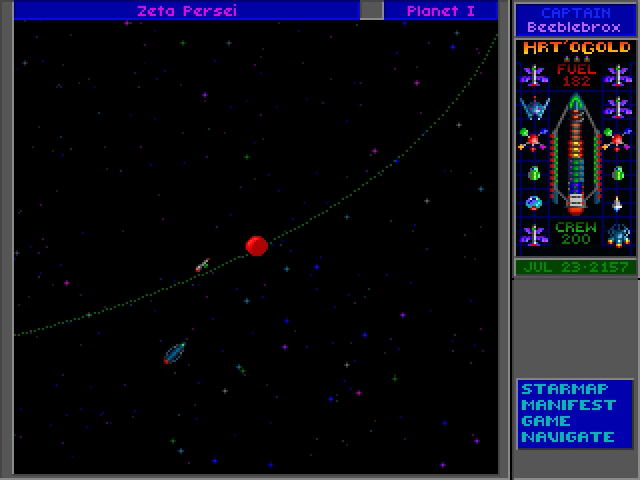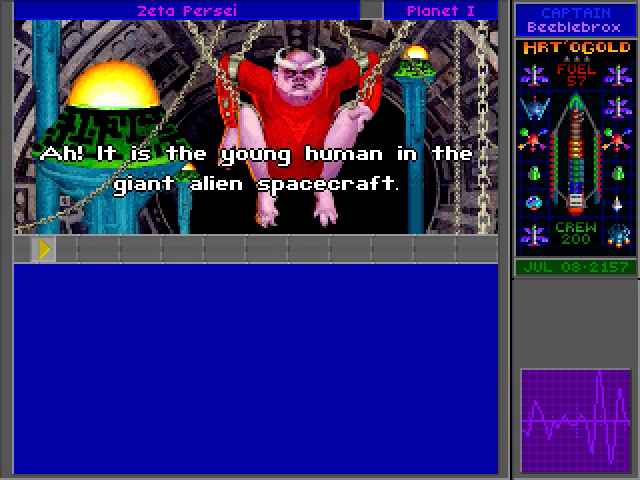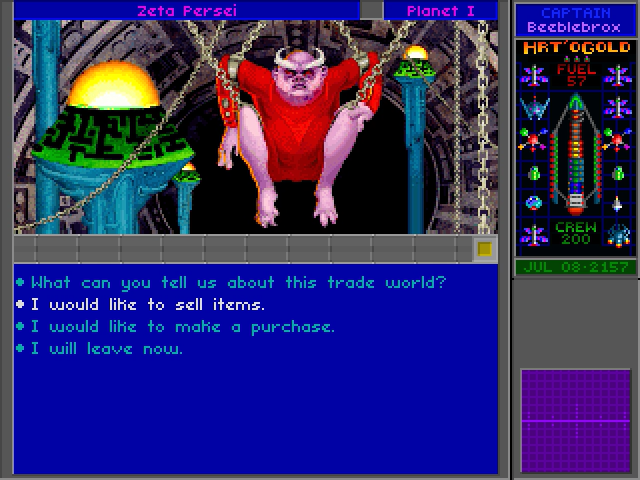 We are prepared to make a deal.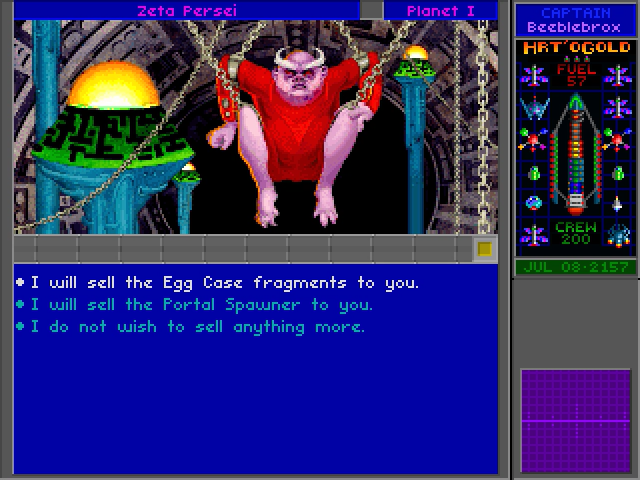 Captain! A special deal, a bargain unequalled! Instead of the usual payment we would give for this item, what would you say to a different exchange? We would like to trade your commodity for a highly valuable Precursor artifact - The Rosy Sphere! Its origins are filled with wonder, and its powers are uncontestable, though subtle. What is your response?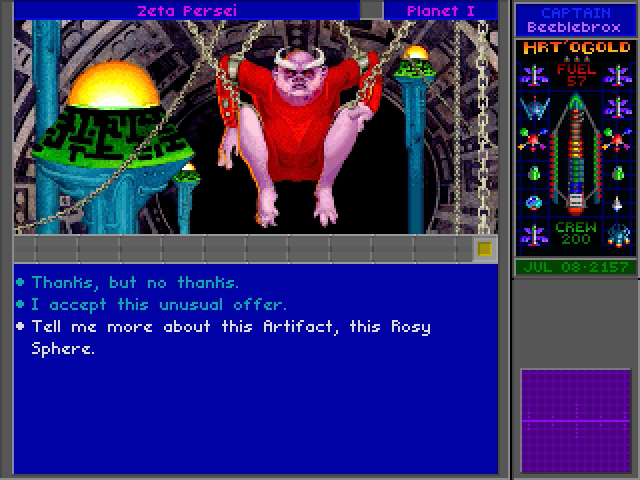 Its genesis is lost in antiquity, along with the race who created it... the marvelous Precursors! Note how the device glows, how it throbs... pulsing slowly... bright... then dark... like the heart of a slumbering god. Captain, this artifact has been in our possession for eons. Vast brutal wars have been fought over its possession. The offer we make to you here today is quite unique! Do not make a hasty choice.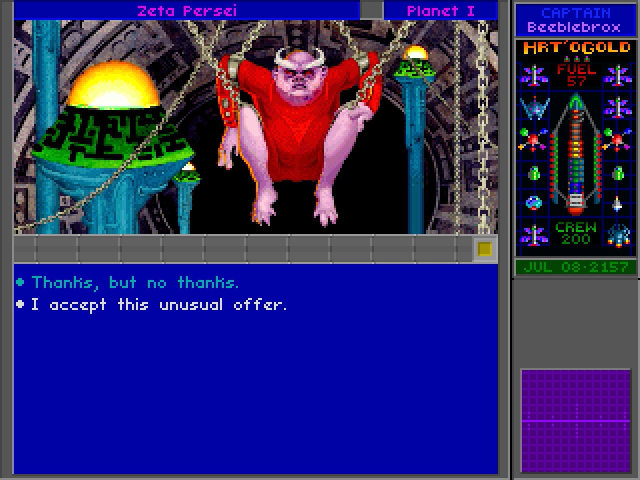 Ha-ha! You are indeed a wise young human! The Rosy Sphere is yours.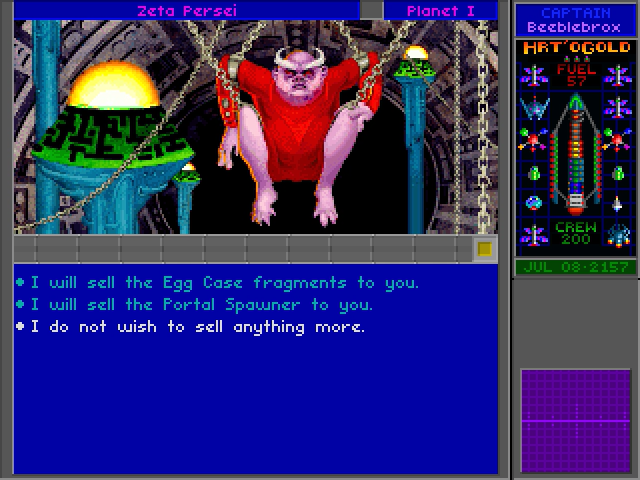 Turns out I didn't actually need a second one, since Talana doesn't take the fragment. If I wanted, I could sell the other one, too, but I'll pass.
There's some real fun you can have with that, which I may show off later, but the rewards are of little use to me.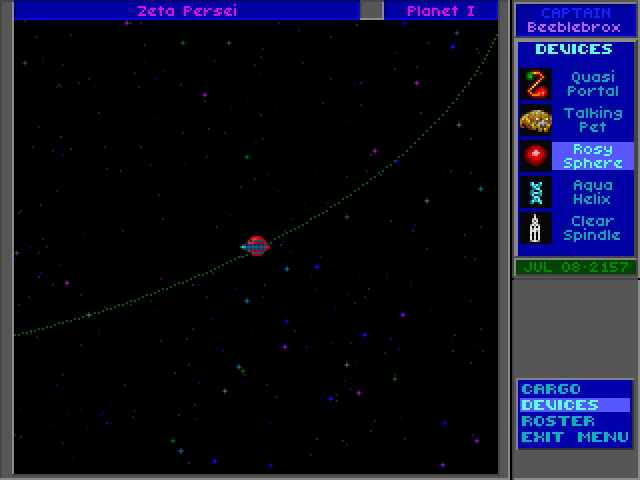 Now, it's time for quest lines to start colliding.
I use the Rosy Sphere, purchased from the Druuge.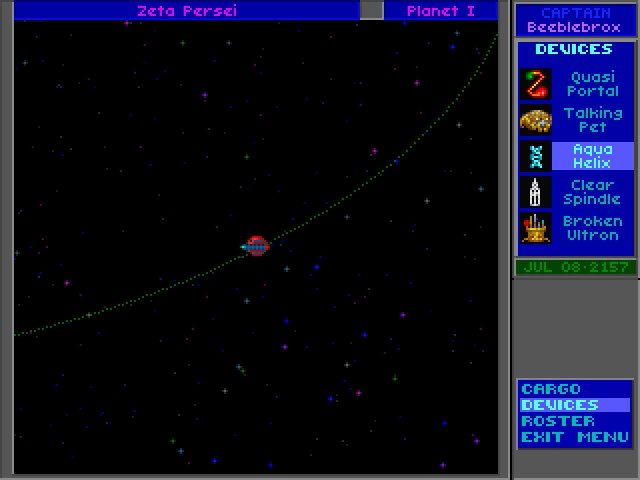 I use the Aqua Helix, stolen from the Thraddash.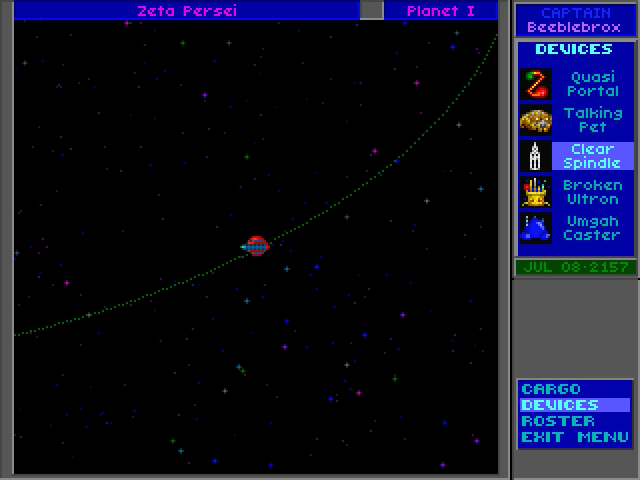 I use the Clear Spindle, given by the Pkunk.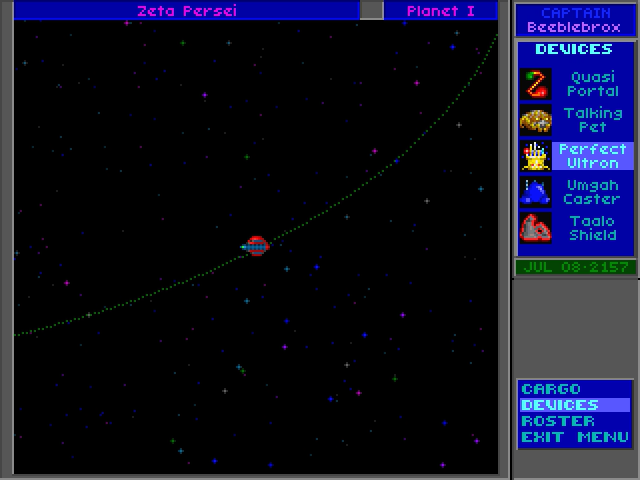 And, lo and behold, the Ultron is repaired!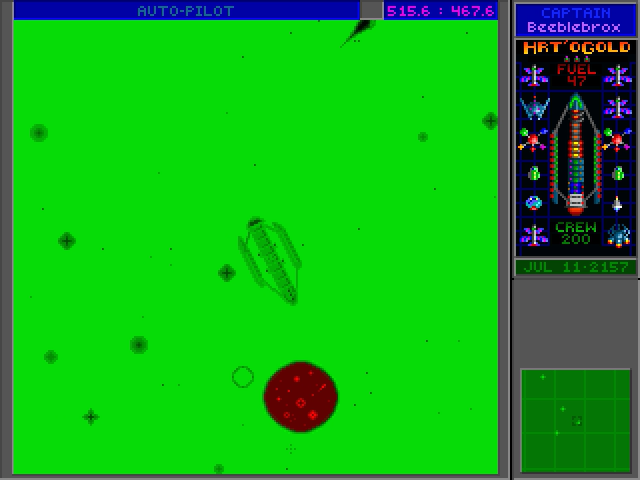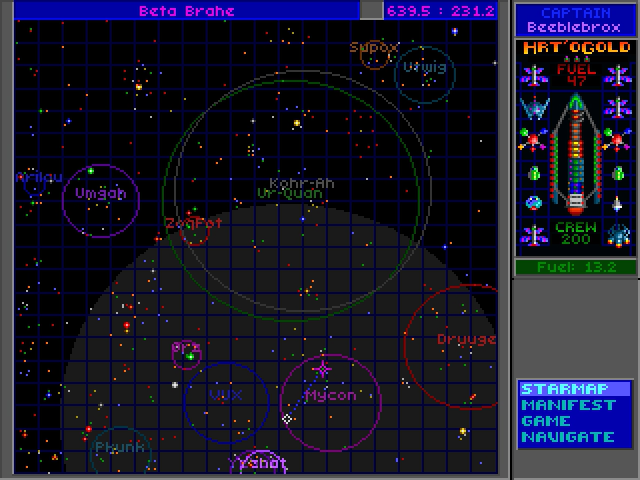 Now, while the Mycon are distracted - to Beta Brahe!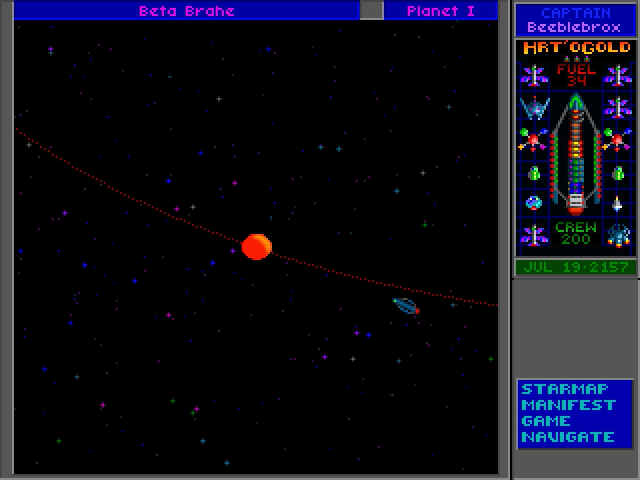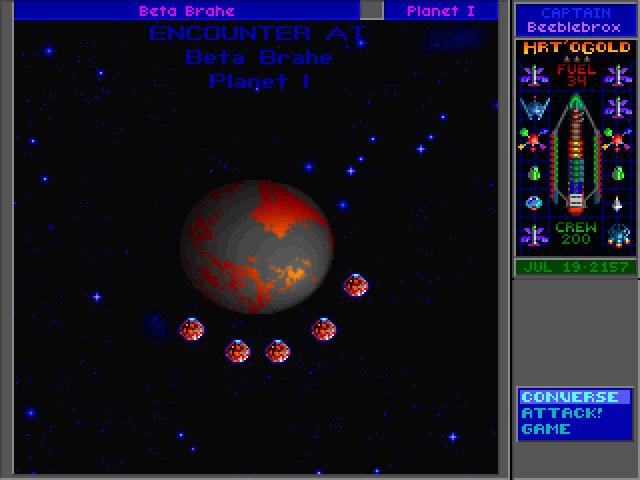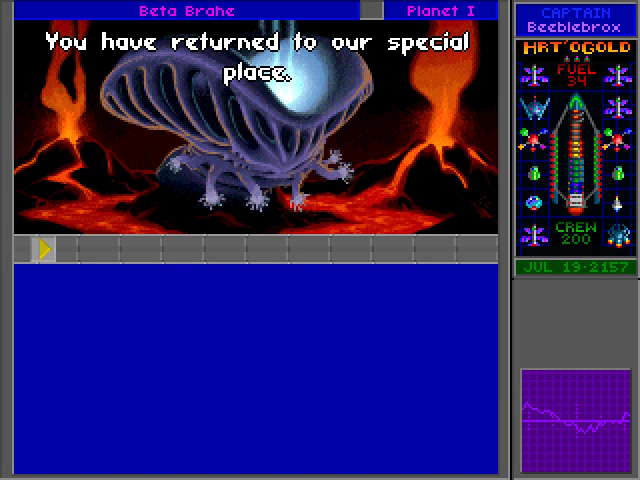 This is not permissible. Leave.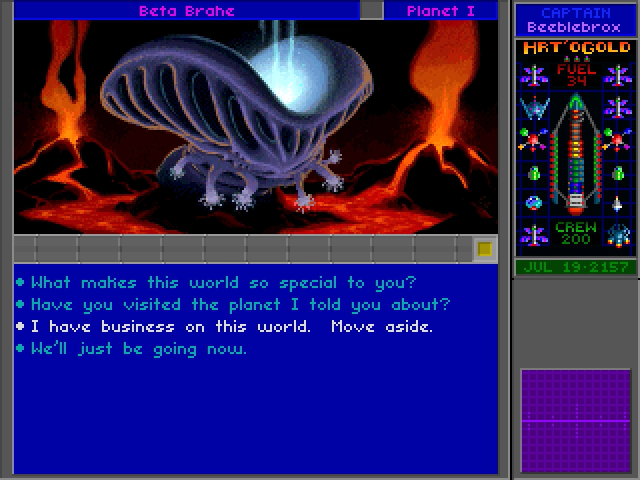 Juffo-Wup flows through Time and Space. It cannot be stopped by mere energy blasts. However, you are Non -- not part of Juffo-Wup. You CAN be destroyed by energy blasts. Let us demonstrate.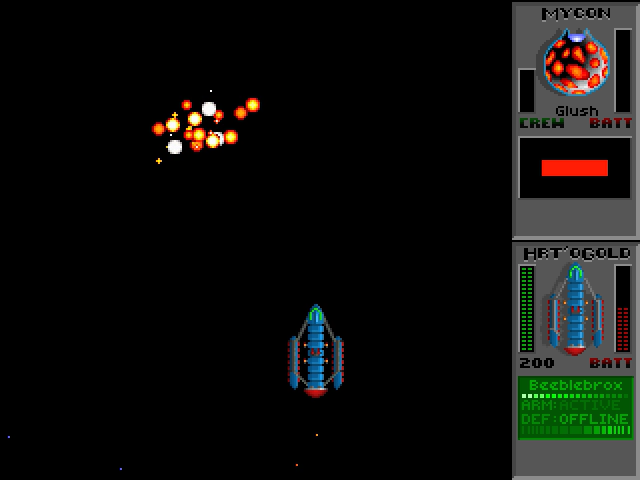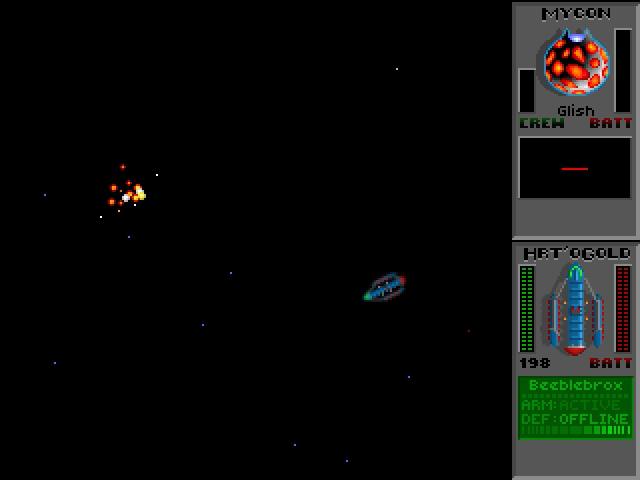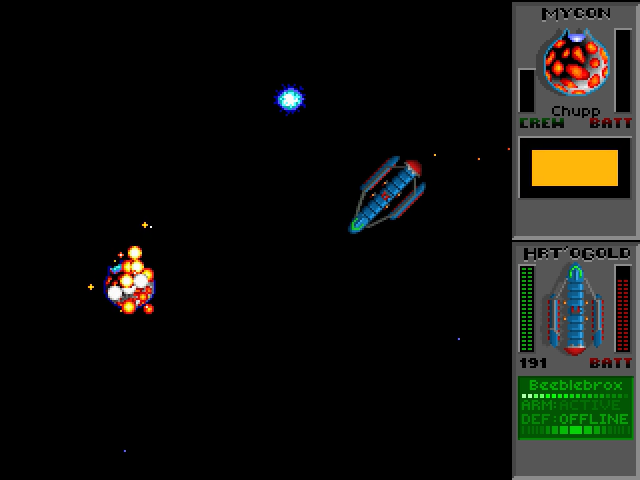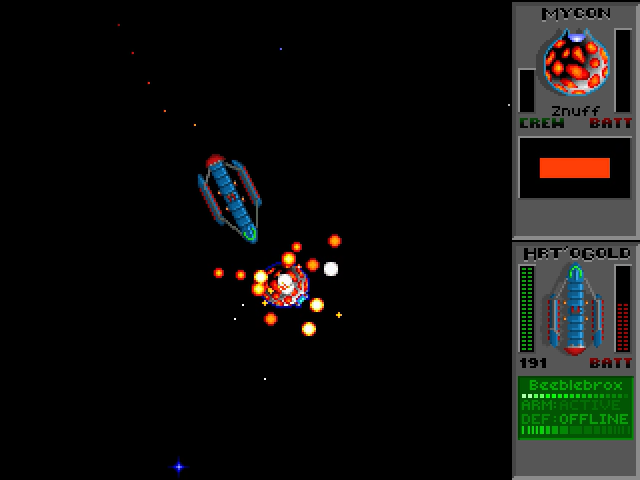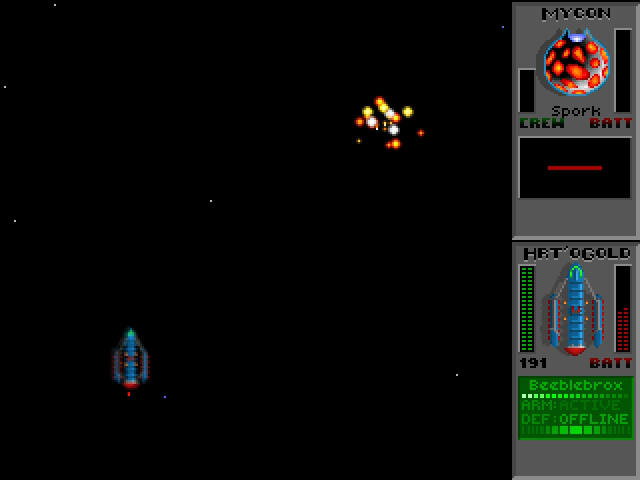 The guarding fleet is no longer infinite.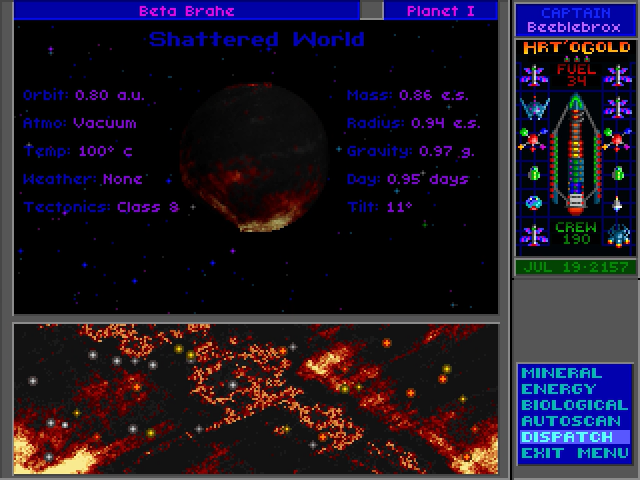 There's an energy signature on the surface.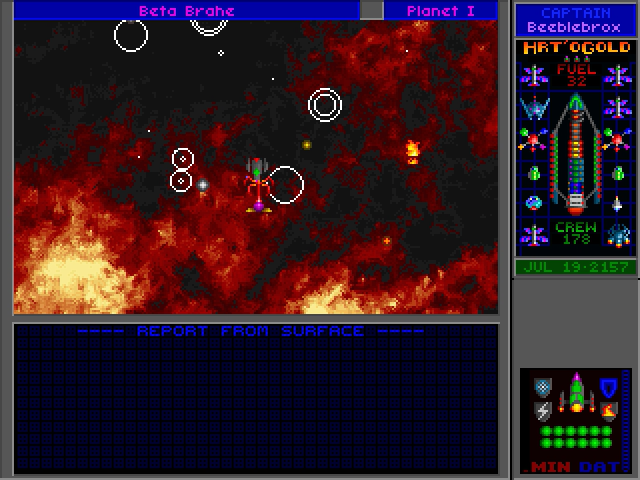 quote:
S-SIR-R WE-E AR-RE EX-PER-IEN-CING MAJ-OR-R T-TECTON-N-IC SH-SH-OCKS HE-RE ON-N THE-E SUR-R-FACE...

WAIT A MINUTE... THEY SEEM TO HAVE PASSED. WHEW! THAT WAS AWFUL!

CAPTAIN, WHEN WE WEREN'T BOUNCING OFF THE CEILING OR BEING BASHED AGAINST THE LANDER WALLS, WE WERE LOOKING FOR WHATEVER IT WAS THAT THE MYCON WERE HIDING DOWN HERE. WE THINK WE'VE FOUND IT!

I DON'T KNOW WHAT TO CALL IT -- IT KIND OF LOOKS LIKE A CROSS BETWEEN A SPIDER AND AN ANTENNA, BUT JEEVO, THE ENGINEER WE BROUGHT ALONG, SAYS THE DEVICE HAS THE CAPACITY TO RADIATE INCREDIBLE AMOUNTS OF ENERGY IN THE FORM OF VISIBLE LIGHT.

WE HAVE DECIDED NOT TO EXPERIMENT WITH THE ARTIFACT, AND WILL BRING IT ABOARD RIGHT AFTER WE EXPLORE THE IMMEDIATE VICIN-ITY-TY...

...UH-OH CAP-P-TAIN! LOOK-K-S LIK-KE THE-E SHOCK-KS ARE-E ST-START-T-ING UP-P AG-GAIN! WE-E CAN'T-T TAK-KE M-MUCH M-MO-RE OF TH-H-IS!
R-RET-URN-NING T-TO SHIP-P!

---- END OF REPORT ----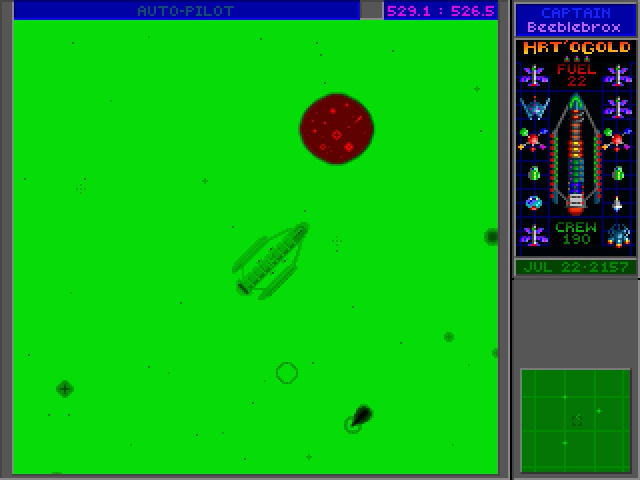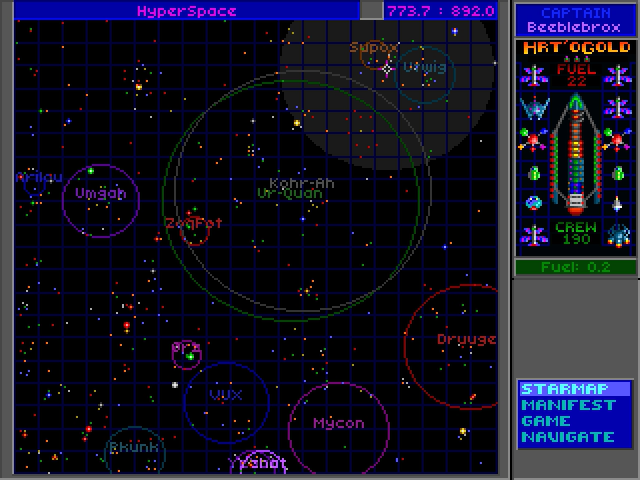 Next time: Bringing the Utwig back their Ultron.