Introduction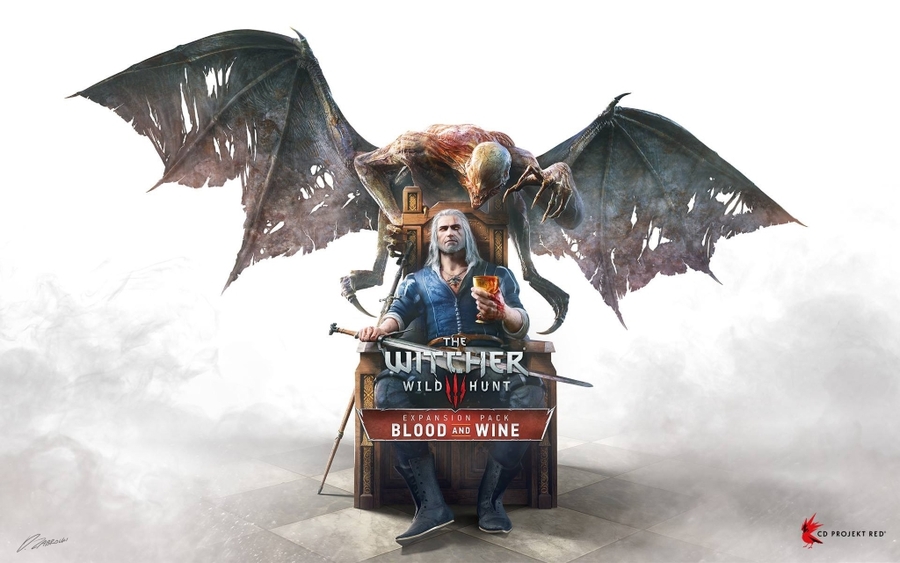 The Witcher 3: Blood and Wine
is the second and final expansion of CD Projekt RED's 2015 action RPG, The Witcher 3: Wild Hunt. Geralt of Rivia has been summoned by the Duchess of Toussaint to investigate a series of brutal murders which appear to be the work of some monster. He quickly discovers, of course, that the situation is a whole lot weirder and more complicated than it seems.
ABOUT THE LP
Although I've played the entirety of the three main games and the first W3 expansion, Hearts of Stone, I'm approaching Blood and Wine more or less totally blind. I have a co-commentator, Fletcher (END ME SCOOB), who has been playing W3 but hasn't touched the other games. He's more familiar with the books (I've only read the first one) and I'm more familiar with the games, so between us we know enough about the lore that we generally skim over the basics.
Each video is about an hour long, give or take; a couple of them have spilled over by a few minutes, but only long enough to finish off a quest. They were recorded from the PC version in 1080p, but I recommend setting YouTube to 1440p or 4K (when available) if your computer and bandwidth can handle it; the video quality is quite a bit better.
Videos
Tags:
(M) - Video primarily follows the main quest. It may switch off into a sidequest partway through, but I'll try not to pick the main storyline up in the middle of a video.
(S) - Video covers side quests or monster contracts.
(X) - Video covers treasure hunts or other activities with little to no story.
This game contains loads of violence and some nudity, so you should just assume all of these videos are NSFW.
Full Playlist

01. (M) The Land of Wine and Murder
02. (S) Wine Tours
03. (S) Return of the Witcher
04. (M) Giving Geralt a Hand
05. (M) The Honourable Ravix of Fourhorn
06. (S) Hatching a Scheme
07. (M) I Rarely Say No to a Snifter
08. (M) My Dinner with Marlene
09. (S) W-Treme W-Men
10. (X) Cat Scratch Fever
11. (M) Shoeshine Shakedown
12. (M) I'll Die If I Want To
13. (M) Plus One
B1. (X) Lootin'
14. (S) Home Improvement
15. (S) Endangerous
16. (S) A Witcher Lying Senselessly on the Heath
17. (M) Choices & Consequences
B2. (X) Our Story So Far

SUMMONING ARC
18A. (M) Philanthropy
19A. (M) Negotiation
- (alt scenes)
20A. (M) Justice (Neutral Ending)

JAILBREAK ARC
18B. (M) Wolves
19B. (M) Reunion
- (alt scenes)
20X. (M) Punishment (Bad Ending)
20B. (M) Compassion (Good Ending)

21. (S) Virtuoso
22. (S) Tunnel(s) of Love
23. (S) Of Course, of Course
24. (S) Family Matters
25. (S) Overdraft
B3. (X) The Vintner Diaries
26. (M) Downtime (Epilogue)