Part 3: They're Coming To Take Me Away (Ha Ha)
Update 3: They're Coming To Take Me Away (Ha Ha)
Now where were we?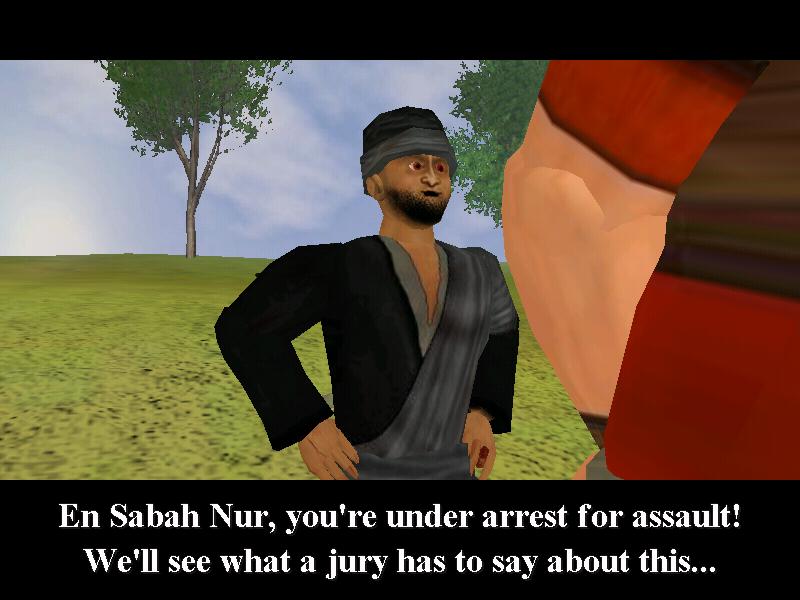 Oh. Right. Shit.
Law and Order in The Making of a Prophet is the same as in The You Testament, which both ripped off from MDickie's previous game Hard Time, a realistic depiction of the brutal life and death struggles in penitenpfffahahahaha. It's even more atrocious than these games, as it was one of his earlier ones. You can knock off limbs with a dustbroom and the justice system is even more batshit arbitrary, though you CAN bribe guards.
The way it works in this game, though, is simple. The
Romans
Quraysh bring you to
Calvary
Mina with another poor clod and ask the crowd who to let go. One always vouches for you, while another vouches for the other guy, so the third person is the only one who matters. It's also completely random who they choose. The Quraysh might as well flip a coin and stab the guy who calls wrong. But, in the interest of completeness, I'll post the scene anyways. However, the game bugged (this is going to happen a lot, folks) and the first screenshot was missing subtitles.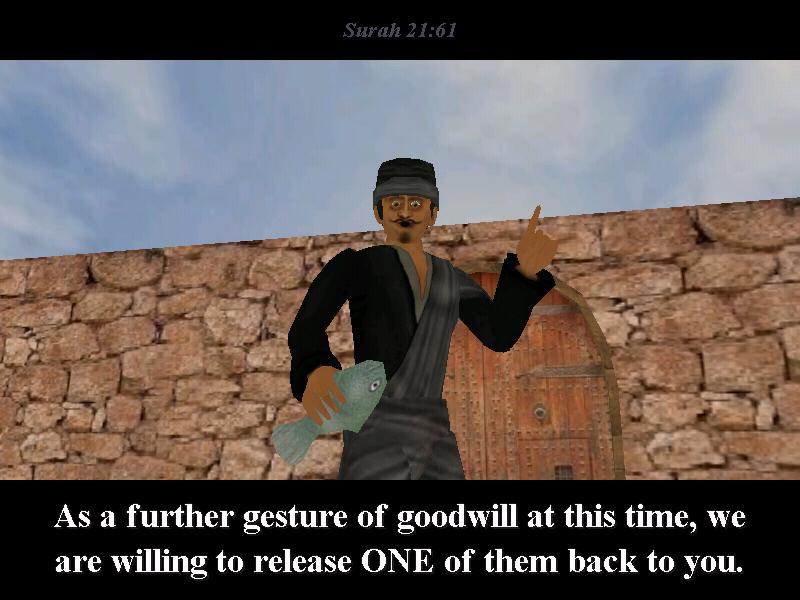 Oh yeah, and Snidely is the MC when you're on trial.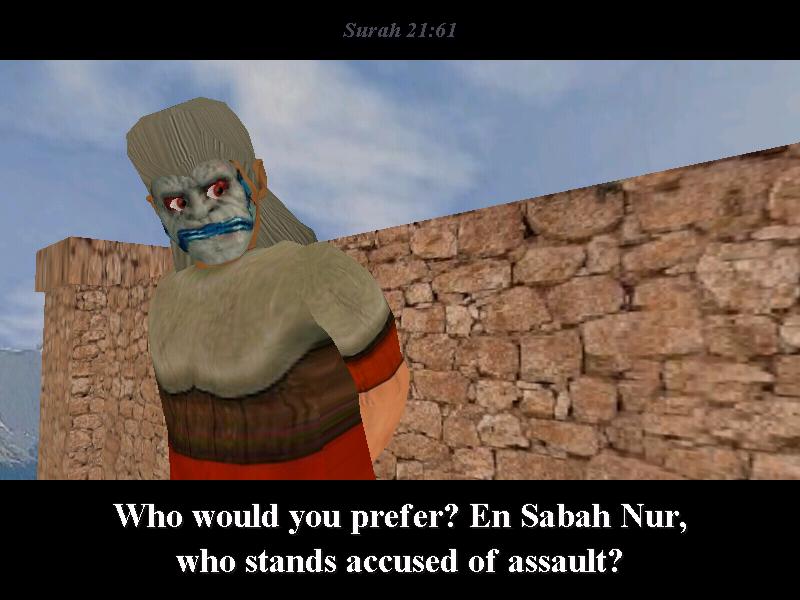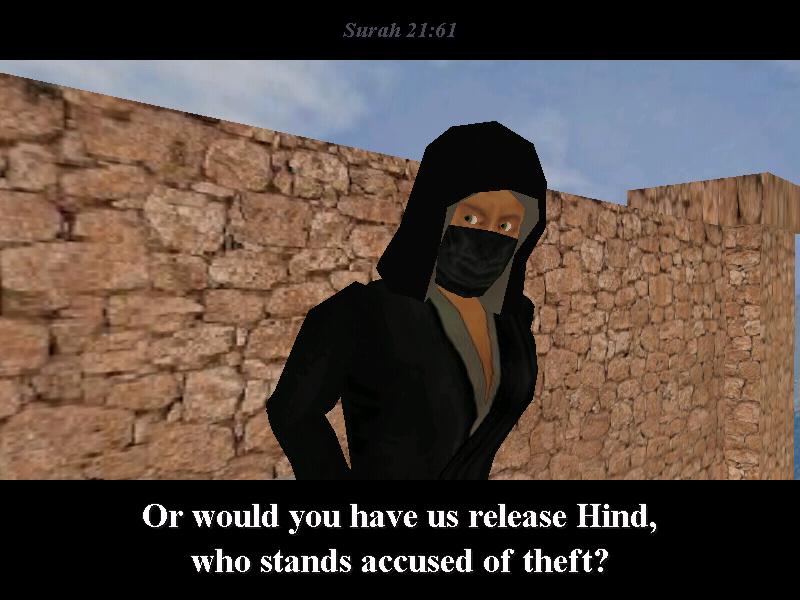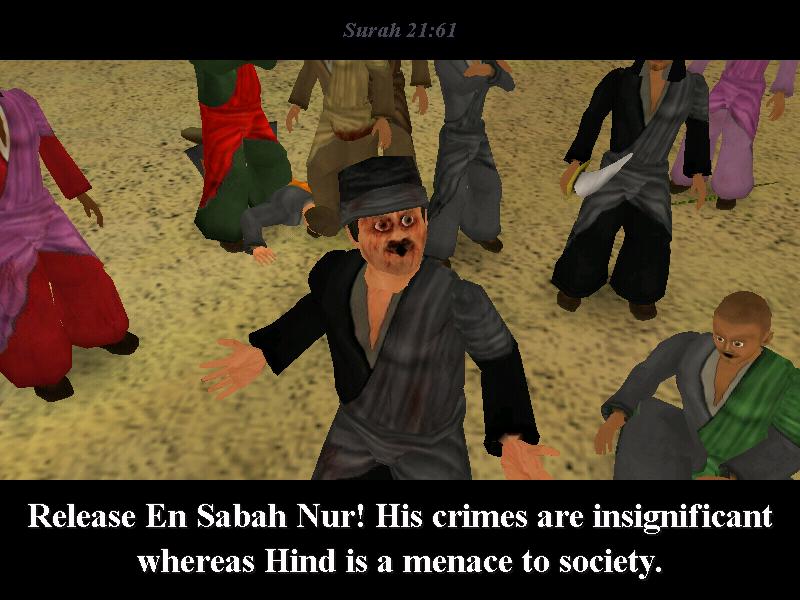 The only thing that changes in this scene are who gives the lines, the name and model of your fellow criminal, and the two crimes in question. That's it.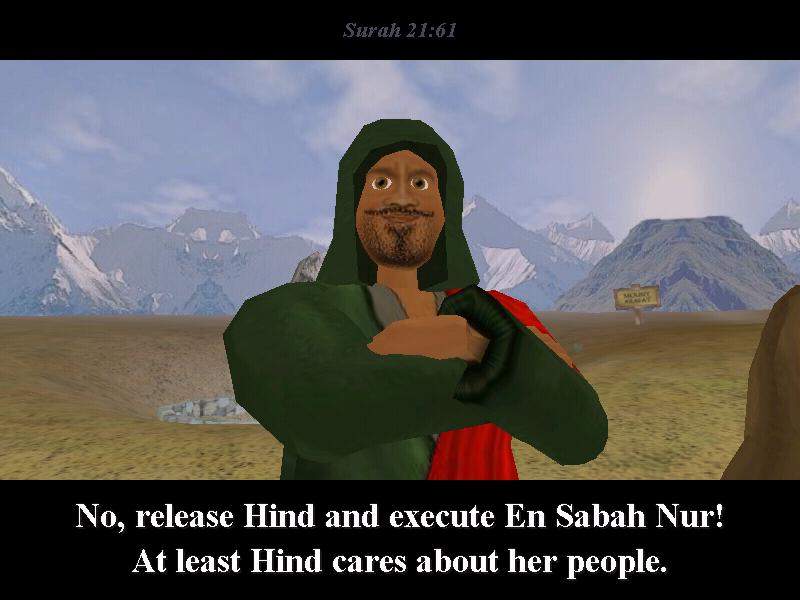 If (when) I get arrested again, I'll only be posting the interesting bits. Namely, the verdict and (perhaps) the other criminal. I saw Buddha once on trial for murder.
You probably think I'm joking. Just remind yourself this is MDickie and he
does not give a fuck.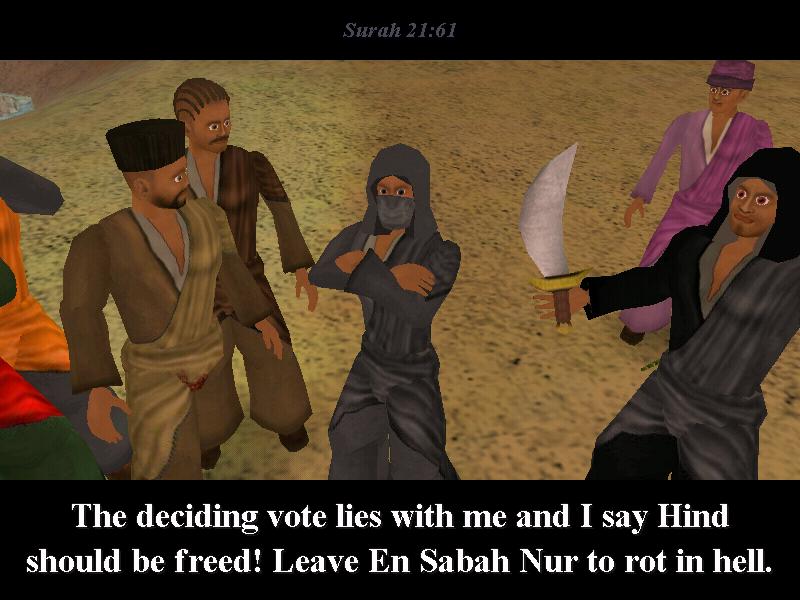 Aw crap. Fun fact: this is the only part of the script (Aside from Romans > Quraysh) that has changed. "Rot on the cross" has become "Rot in hell."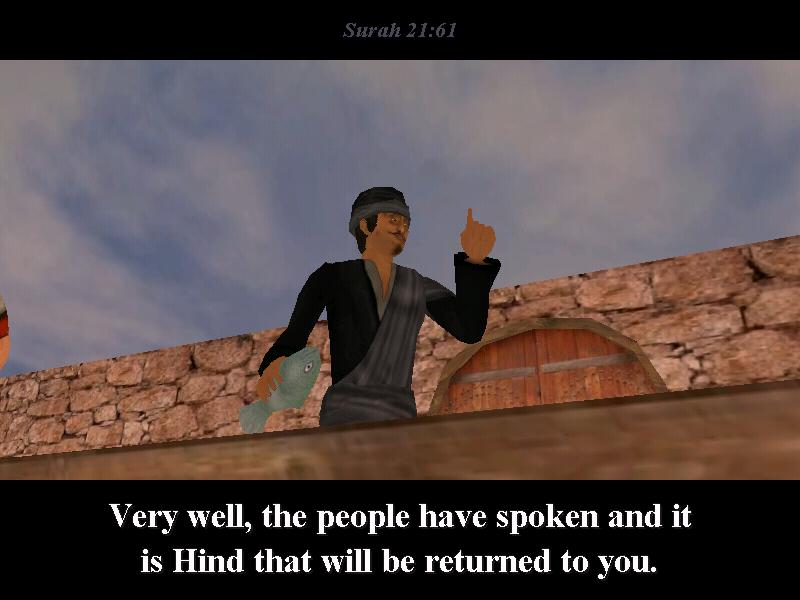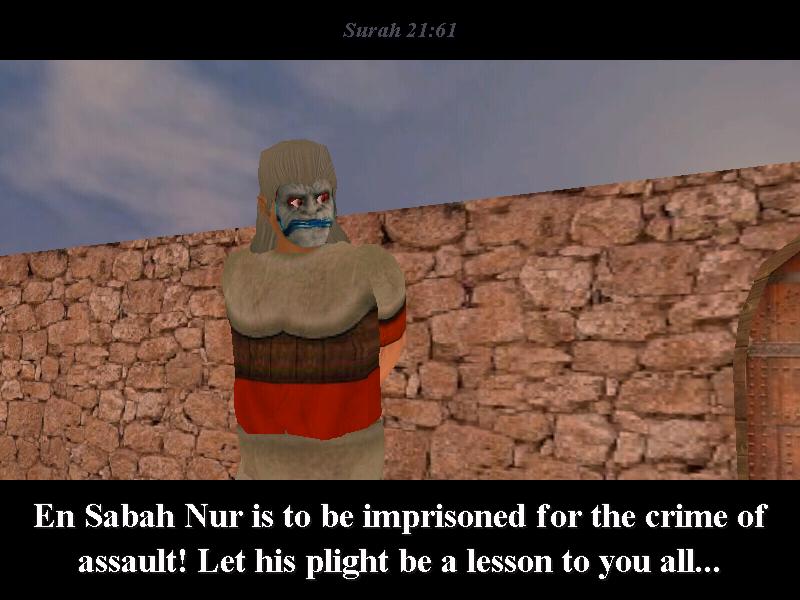 Prison!? Fuck! That's not even one of the cool punishments! Punishments I've personally seen range from imprisonment, to crucifixion, to chopping off the right hand, to
having your eyeballs explode from your skull.
Surah 23:61 posted:
61. They said, "Then bring him before the eyes of the people, that they may bear witness."

The quote in question, by the way, is about Abraham. He went and smashed a bunch of pagan idols, but left the biggest idol up. When the people asked him if he did it, he said "Well, why don't you ask the one left standing?" The people looked at each other, shrugged, and said "Idols don't talk!" Abraham just went "

Allah does" and so the people tried to burn him alive. God didn't want any of that so he cooled the fires and smote the shit out of the pagans. So, I guess what I'm saying is Old School God is awesome and He should consider getting His smite on more often.
Where was I?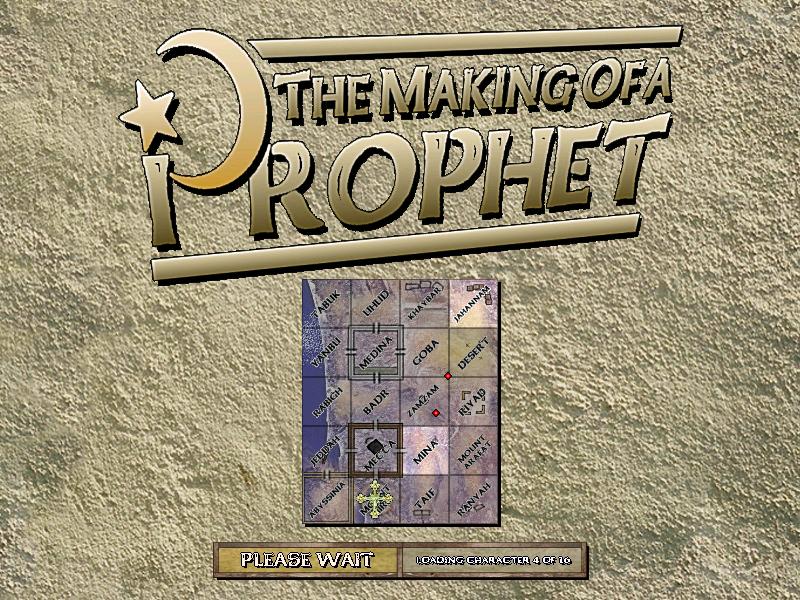 Prison. Right.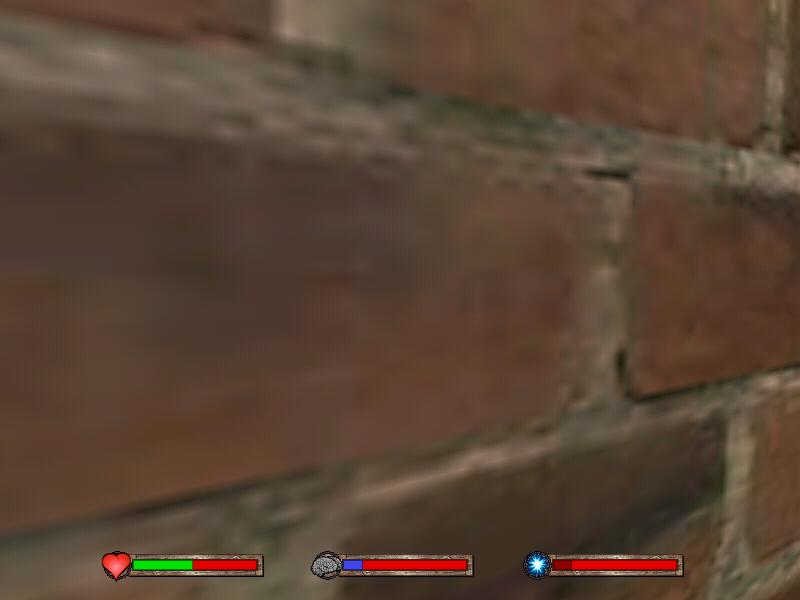 So, this is the camera view you get when you're in prison. The game is incapable of phasing the camera through solid objects when it's running, which includes the bars of the cell door. When paused, it'll go through just fine, but as soon as you unpause, it shits itself and flies out of the cell again.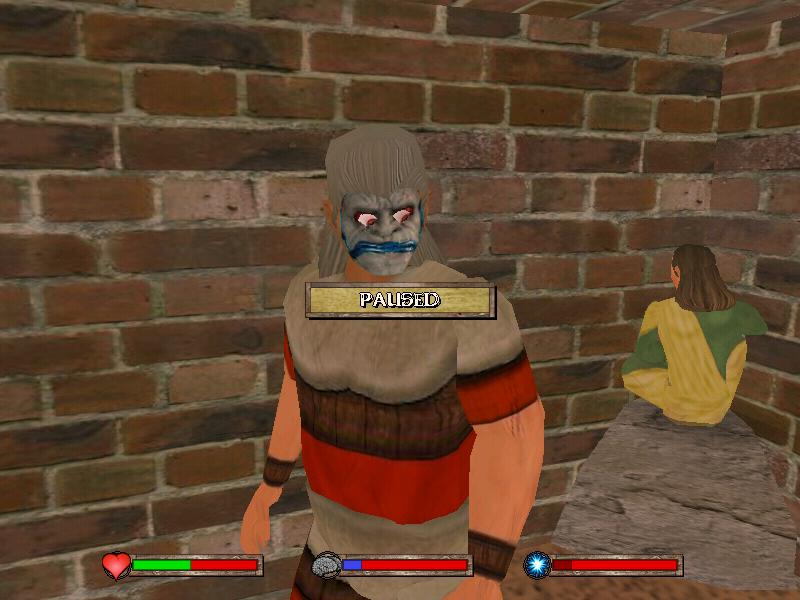 I have a cellmate too. Despite appearances, that is a woman. A woman with a skullet and the most horrifying face I've yet seen in the game. I'm just glad it's crouching in the corner away from me.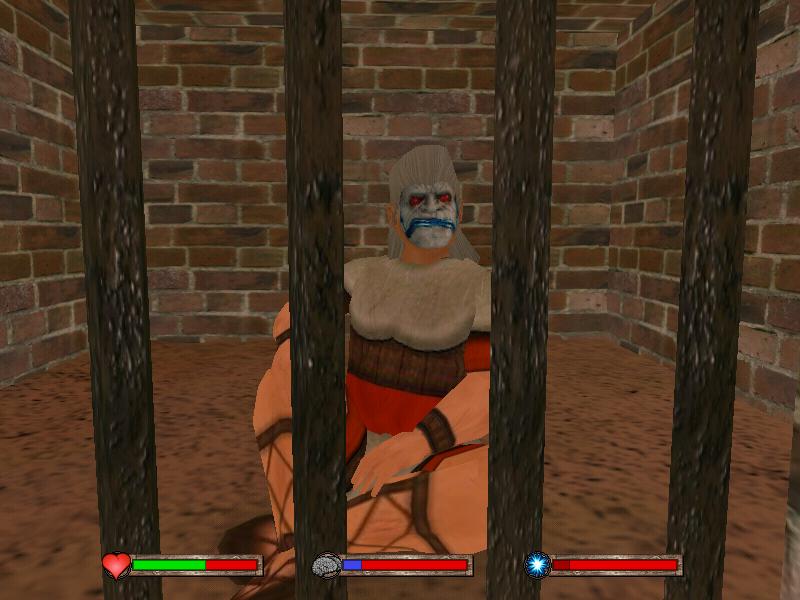 So yeah, prison. The fun thing about prison is you have jack shit to do in the cell beyond brutalizing a cell mate if you got one, so you just wait.
And wait.
And wait.
It's seriously about five or ten minutes of nothing until the gate opens. But once it does, I stumble out of the cell.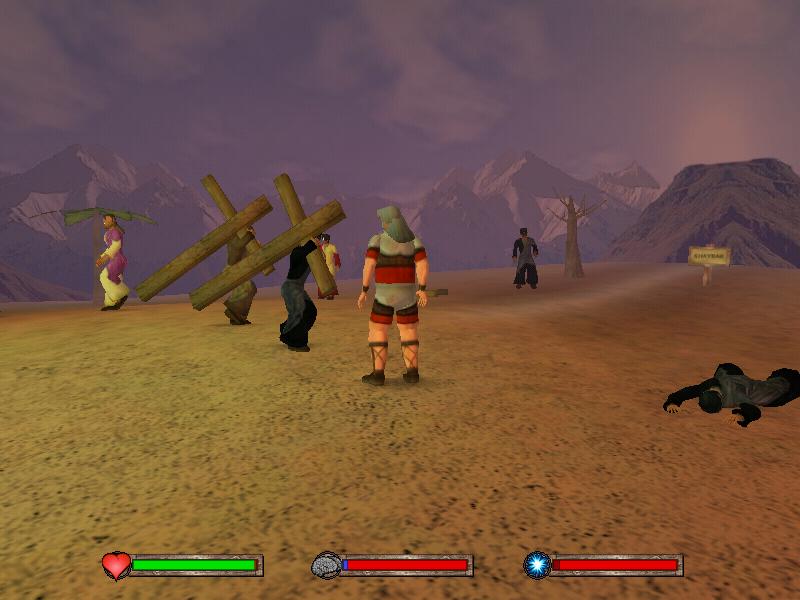 MDickie left the crosses in. He LEFT THE CROSSES IN.
Okay, okay, I'll admit, there's actually a little precedent for crucifixions in a game about Islam, but they all come from the Qur'an, which
hasn't been written yet.
Crucifixion is listed as a punishment in the Qur'an for a few crimes and it wasn't strictly a Roman thing. While I doubt that MDickie even thought twice about importing crosses, at least it means that it's not a COMPLETELY incompetent oversight.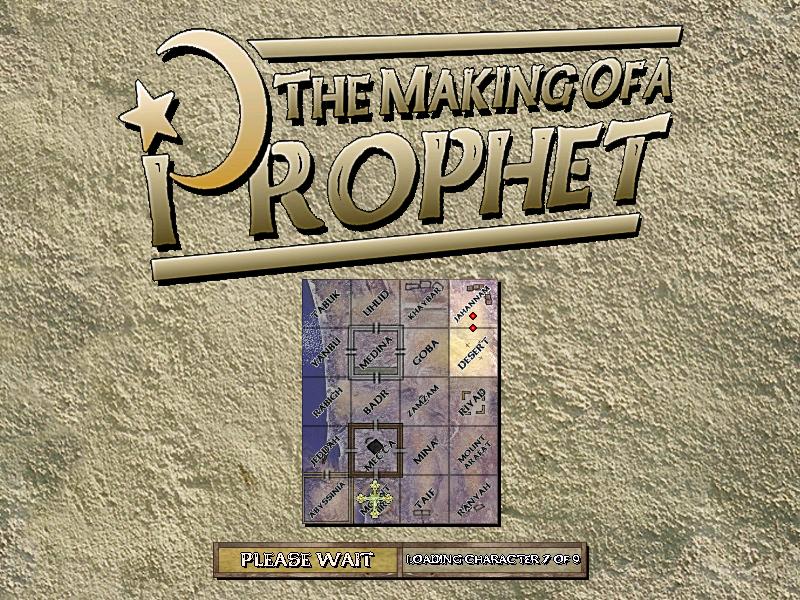 Right?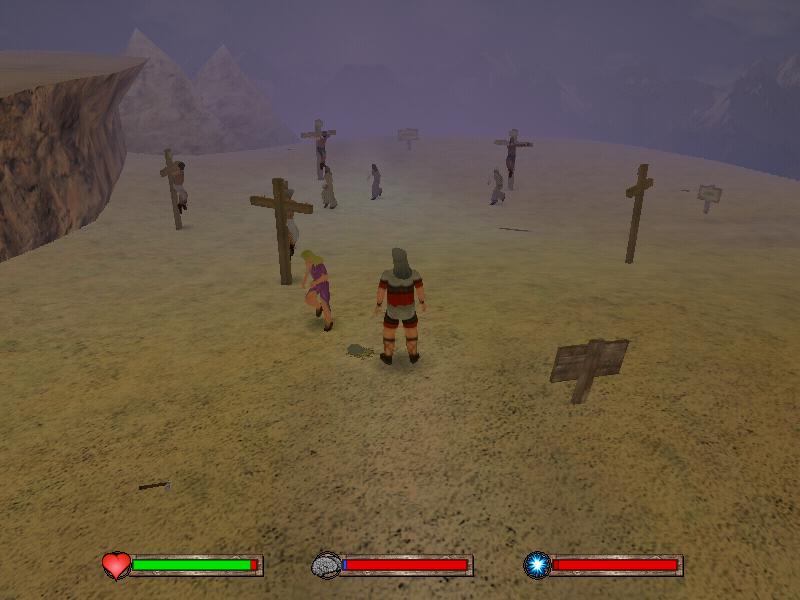 I mean, he wouldn't be so stupid as to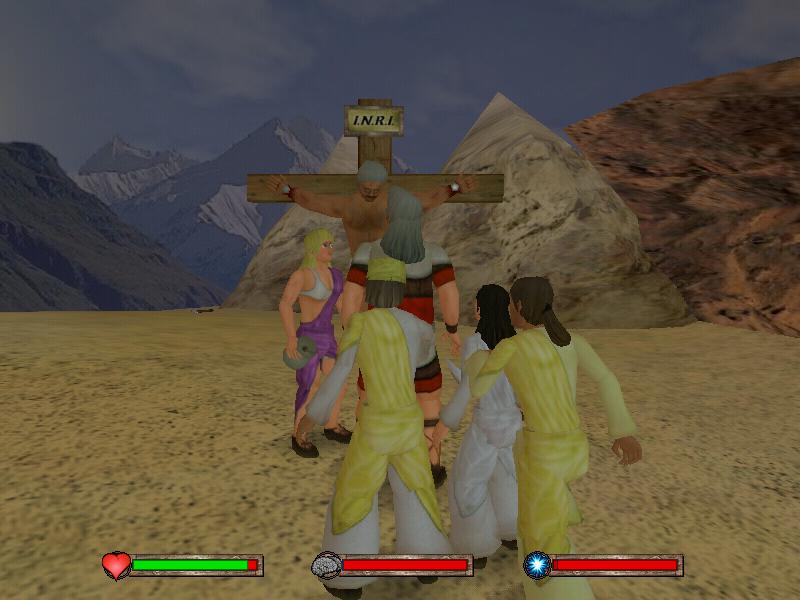 ...
...
I.N.R.I STANDS FOR IEUSUS NAZARENUS REX IUDAEORUM! JESUS OF NAZARETH, KING OF THE JEWS! IT WAS THE SIGN PUT ON CHRIST'S CROSS TO SHOW THAT IT WAS JESUS!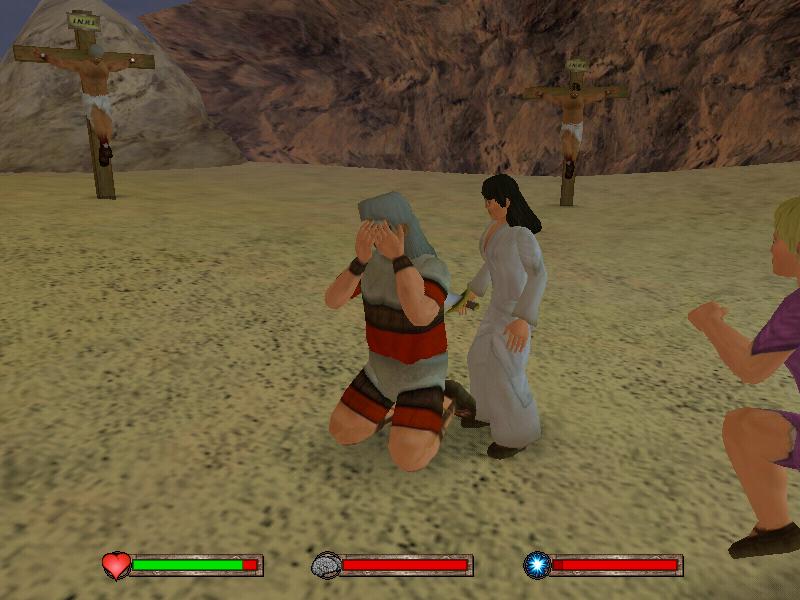 AGHLGBLGHLGBGLHLHGLBGLGPHLGPHLAHP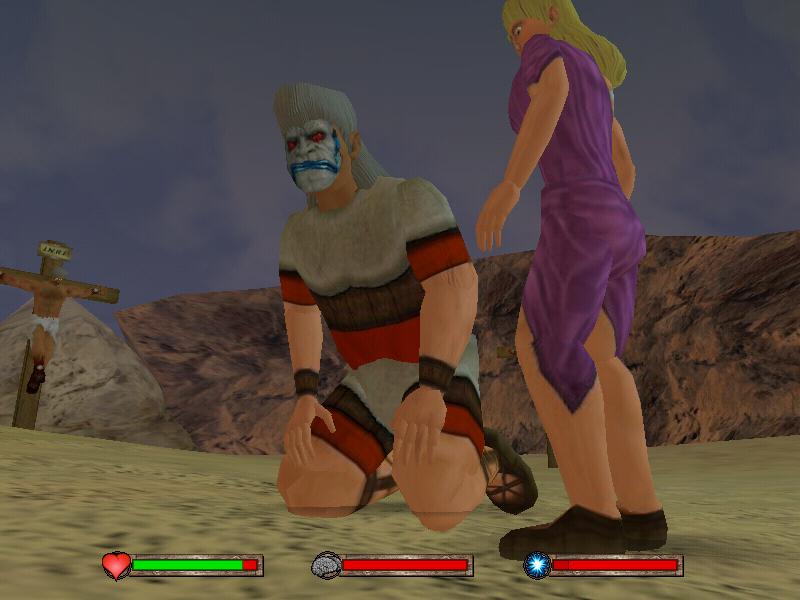 FIVE SECONDS IN GIMP! THAT'S ALL IT WOULD HAVE TOOK TO GET RID OF IT, MAT! YOU PUT IT ON EVERY CROSS IN YOU TESTAMENT TOO! AT LEAST THAT ONE FUCKING HAD JESUS IN IT!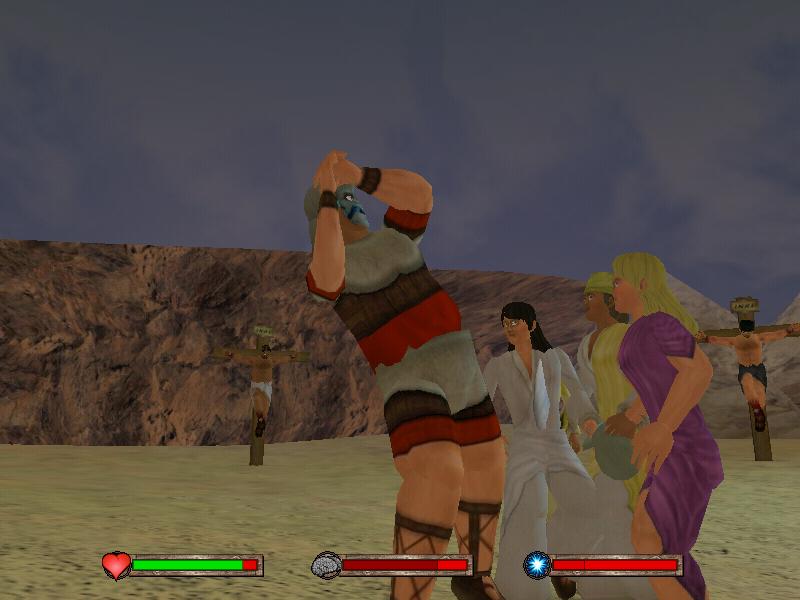 MAIM! KILL! BURN! BLOOD FOR THE BLOOD GOD! SKULLS FOR THE SKULL THRONE!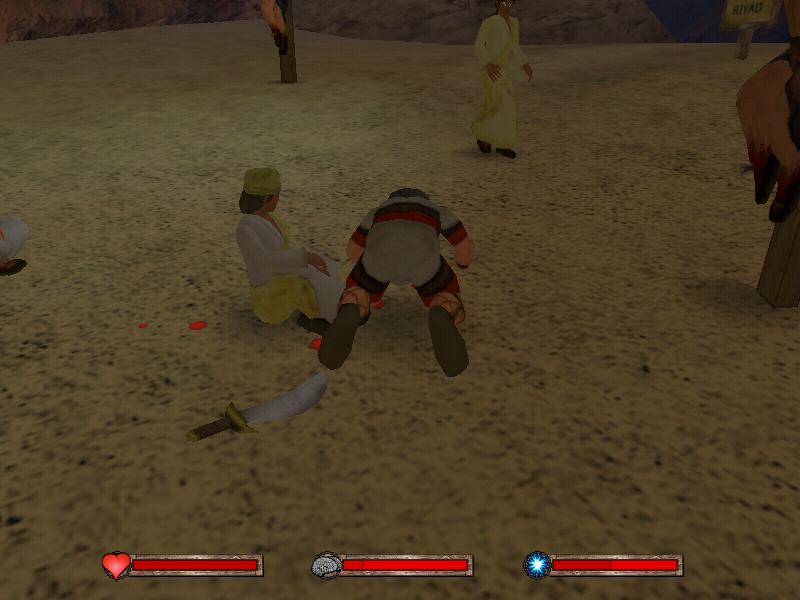 Ow, fuck, that guy hit me with a sword, and now I have a broken arm. Also I beat the Barbra Streisand lookalike to death in a haze of nerd rage.
When the Brain bar is empty, your character collapses to the ground weeping, and then runs around for a little while brutalizing anybody they can. What just happened was amazing timing: your Brain bar slowly decreases on its own, and jail had put it in the danger zone without me realizing. While I stared in disbelief at the INRI signs, my character went mad along with me.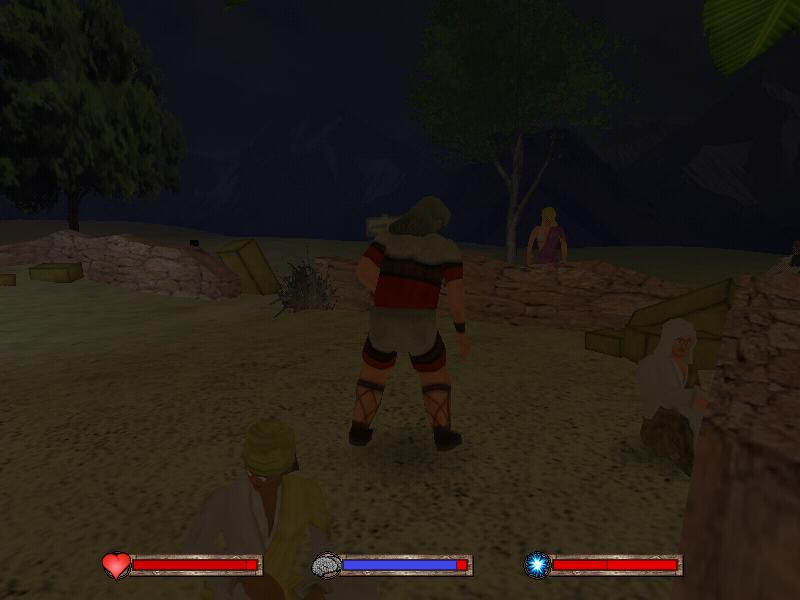 When I move to the next area, Barbra is still alive somehow and is still following me. Quality!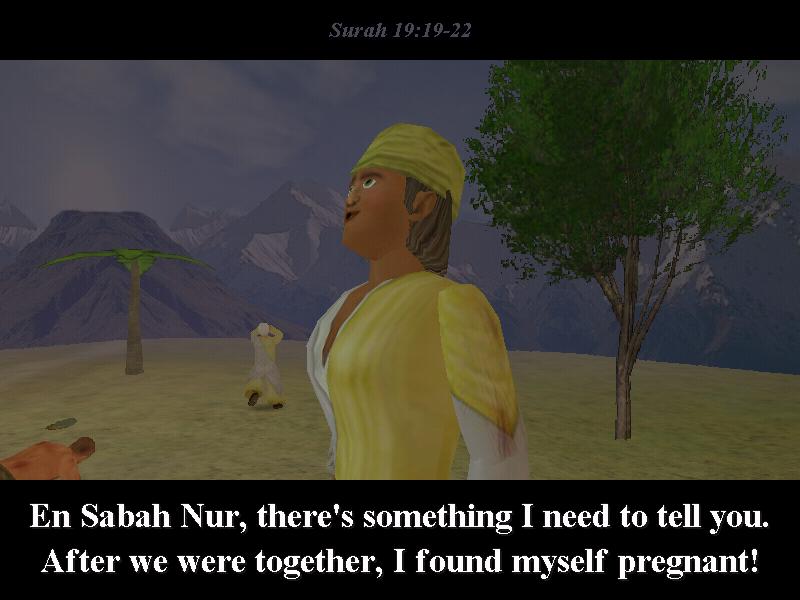 Wait, WHAT?
Yes, hugs in this game are apparently some sort of metaphor for getting one's freak on, and if you hug someone there's a chance that they get pregnant. Let's see the kid.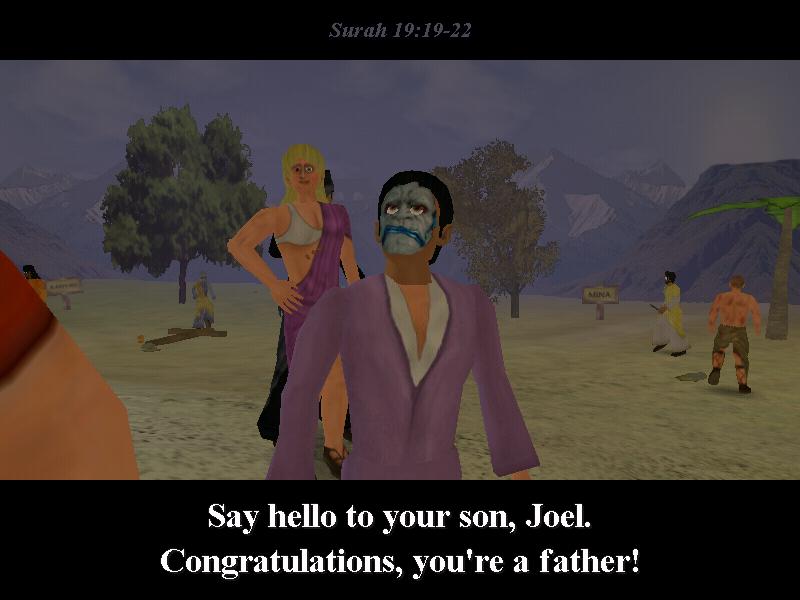 I'm just going to let that image sink in for a little while.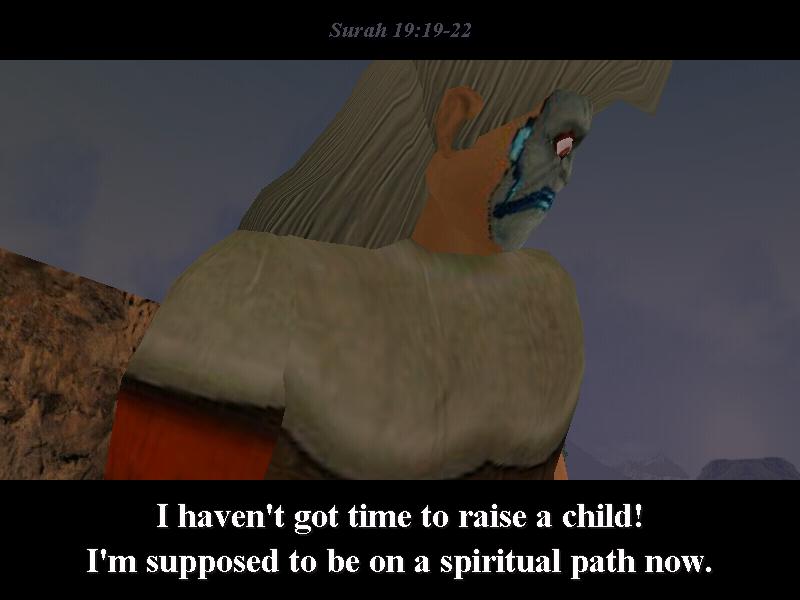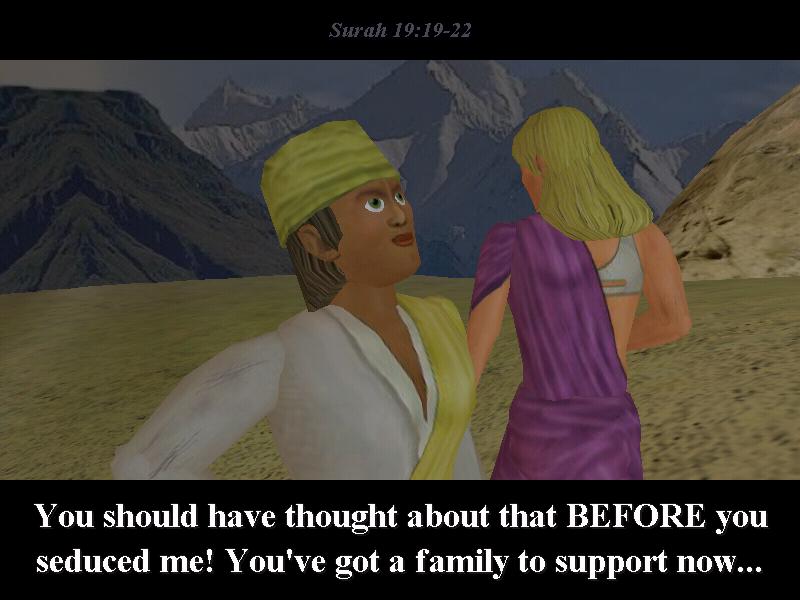 Surah 19-22 posted:
19. He said: "Nay, I am only a messenger from thy Lord, (to announce) to thee the gift of a holy son.
20. She said: "How shall I have a son, seeing that no man has touched me, and I am not unchaste?"
21. He said: "So (it will be): Thy Lord saith, 'that is easy for Me: and (We wish) to appoint him as a Sign unto men and a Mercy from Us':It is a matter (so) decreed."
22. So she conceived him, and she retired with him to a remote place.

Yes, that's about the Virgin Mary. Maybe hugs aren't a metaphor at all, we're just a walking, talking, immaculate conception machine. That spits out things from my darkest nightmares.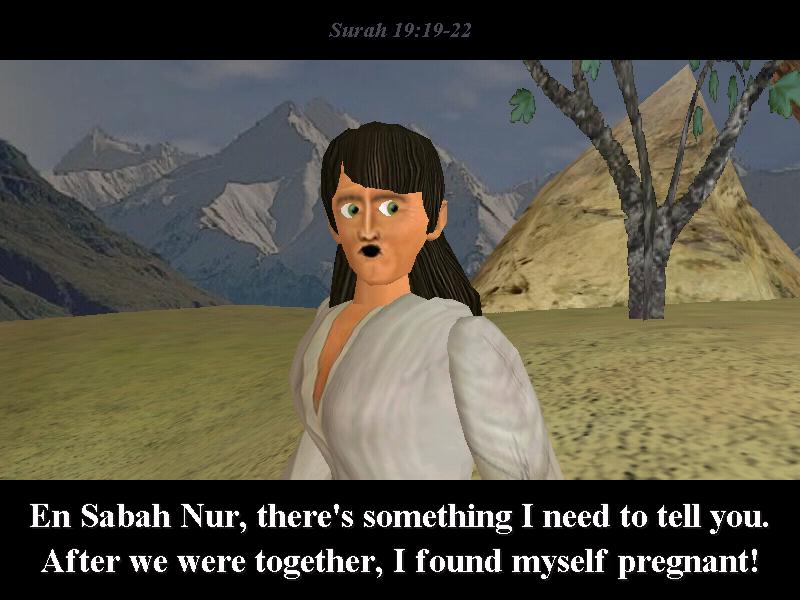 Two in a row?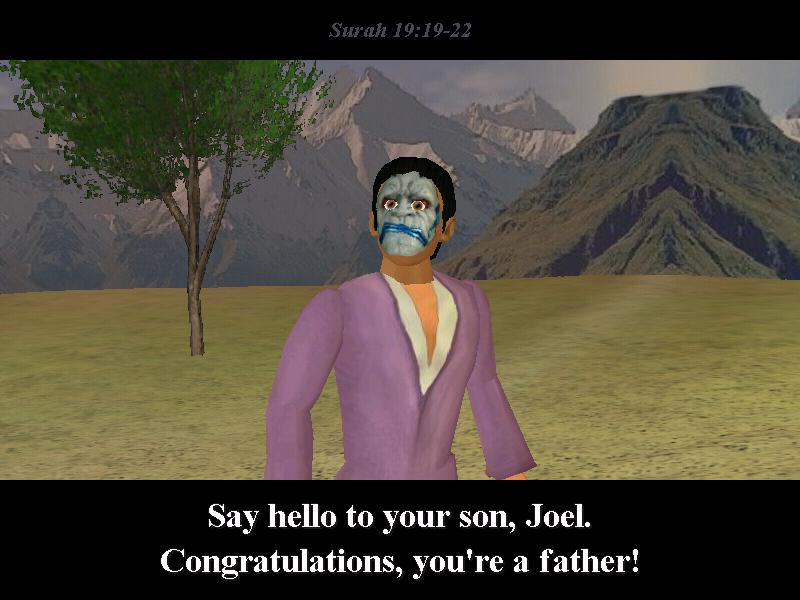 ...hey, wait a minute.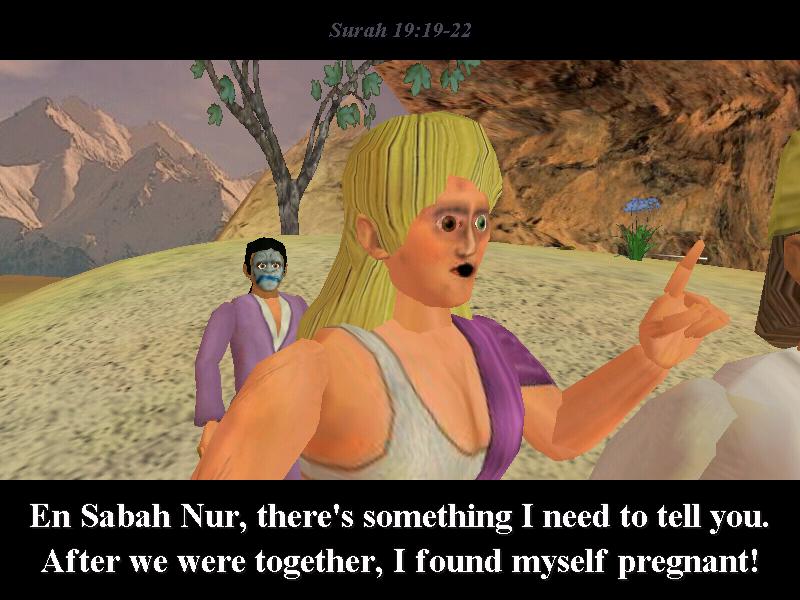 Oh please no.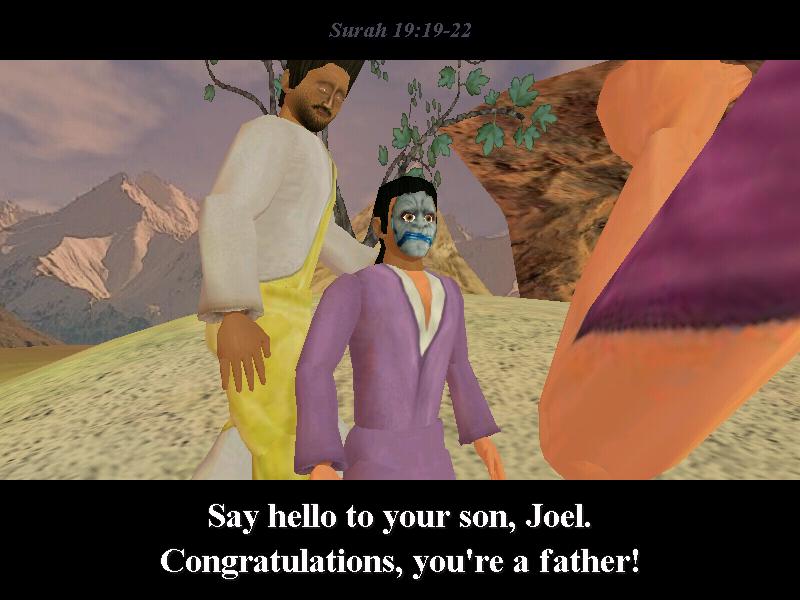 ...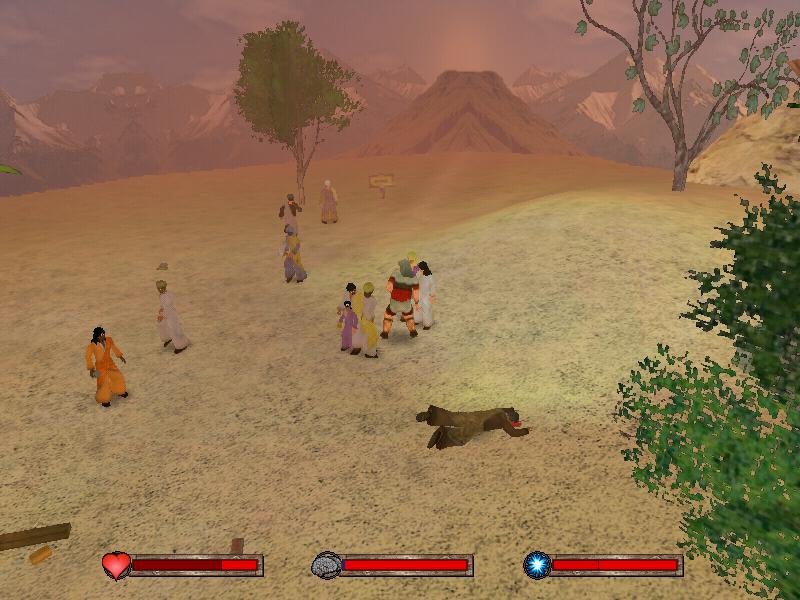 ...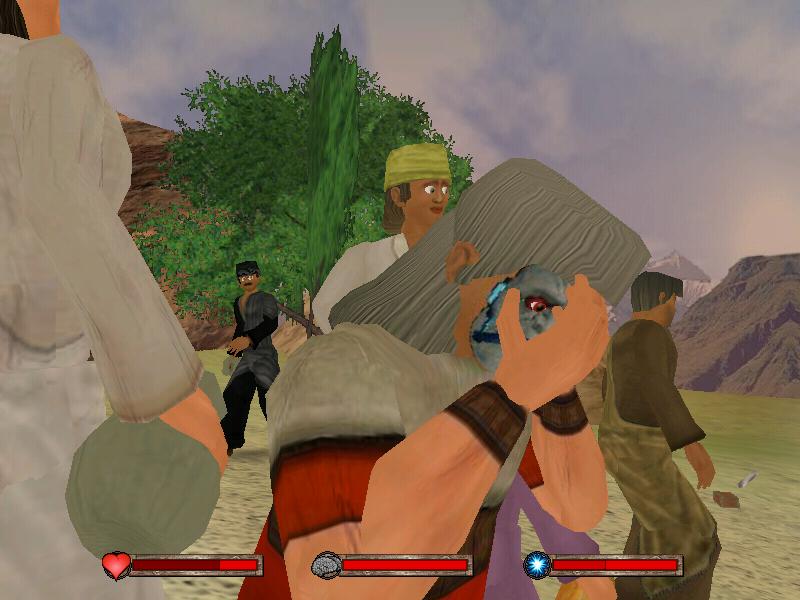 BLOOD!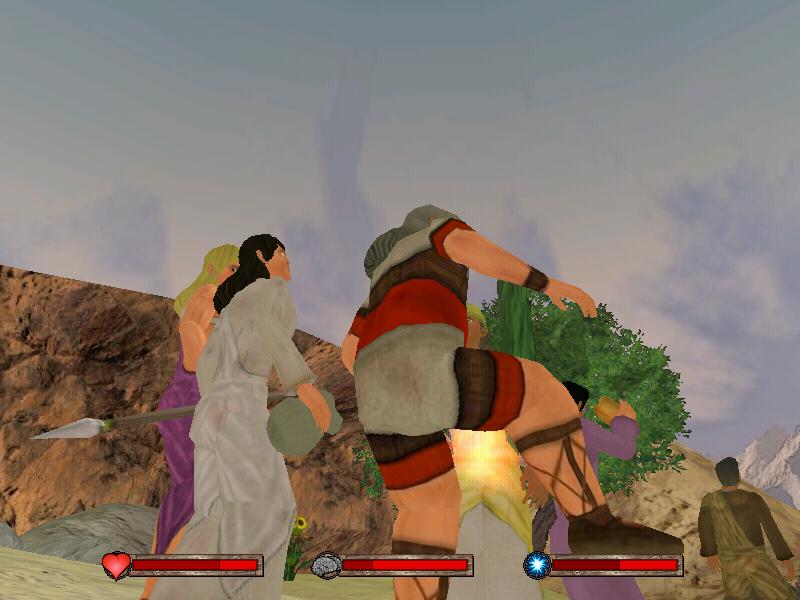 SKULLS!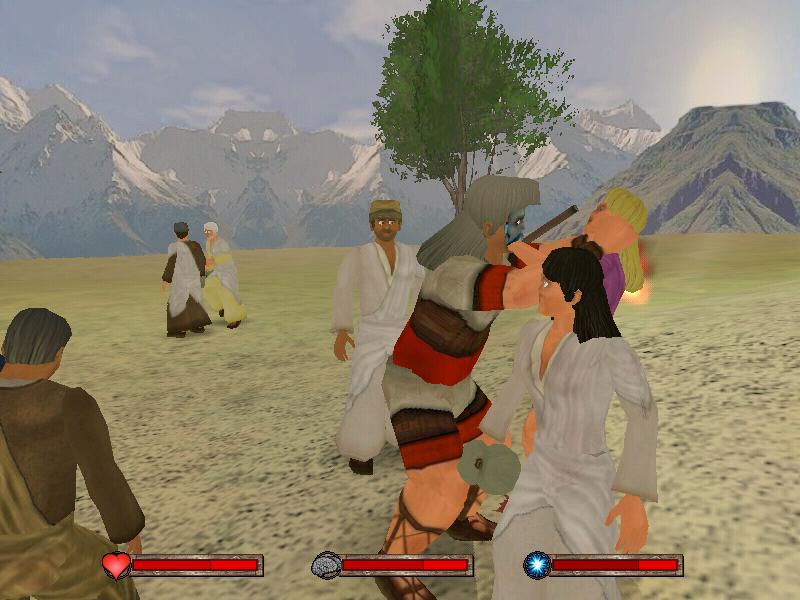 BLOOD! SKULLS!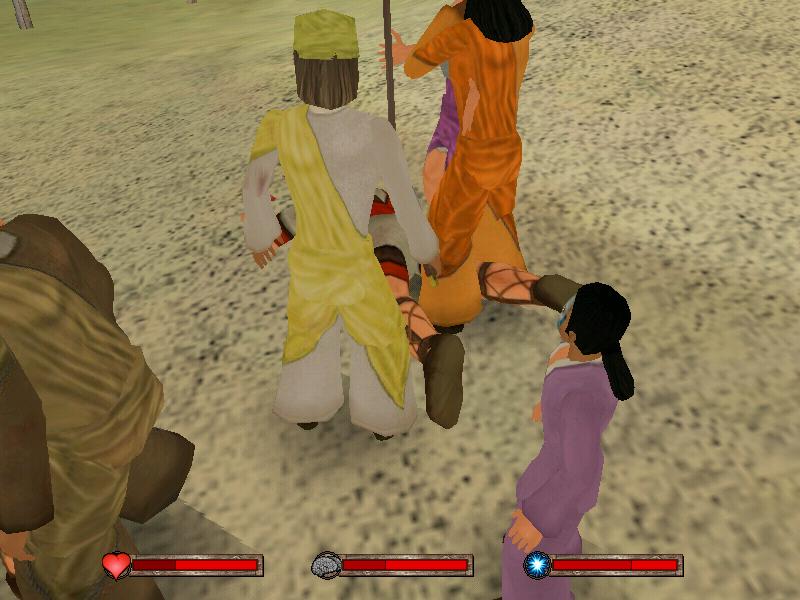 Barbra puts an end to my rampage by stabbing me in the spine repeatedly with a spear. Hearing that you're a dad takes a giant hunk out of the Brain bar.
Alright, alright, Muhammad said he had something to tell us on top of the mountain. After what's happened today, it can't possibly can't get any goofier.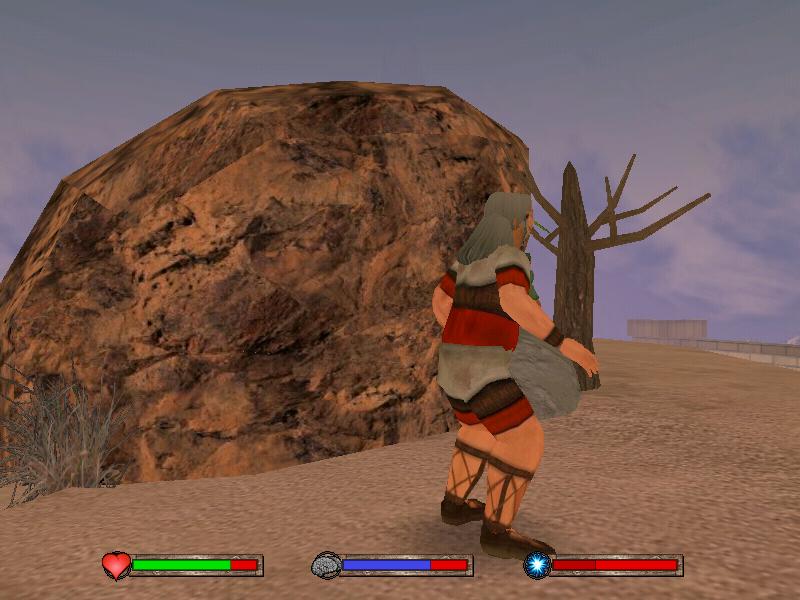 Can it?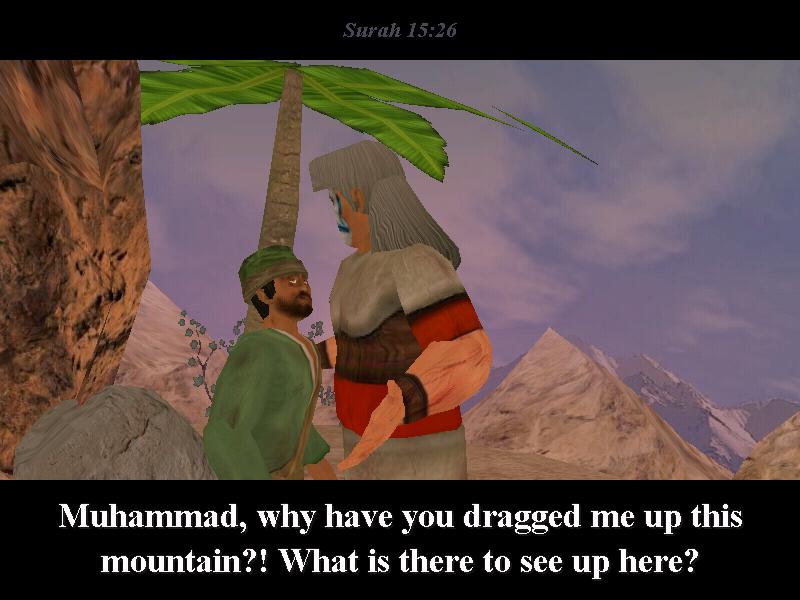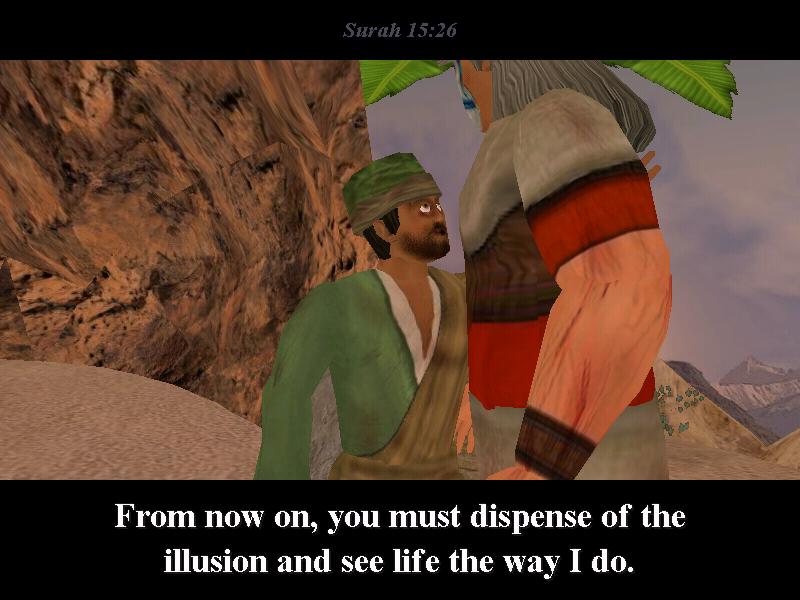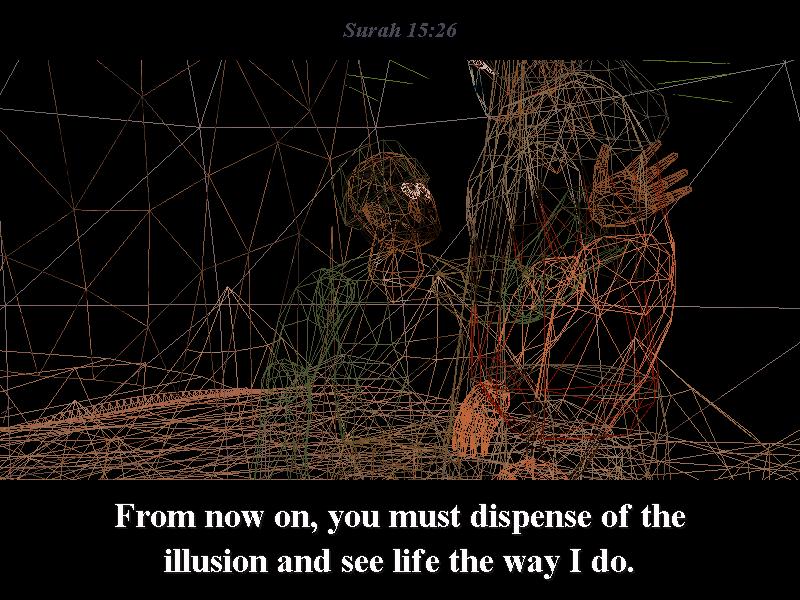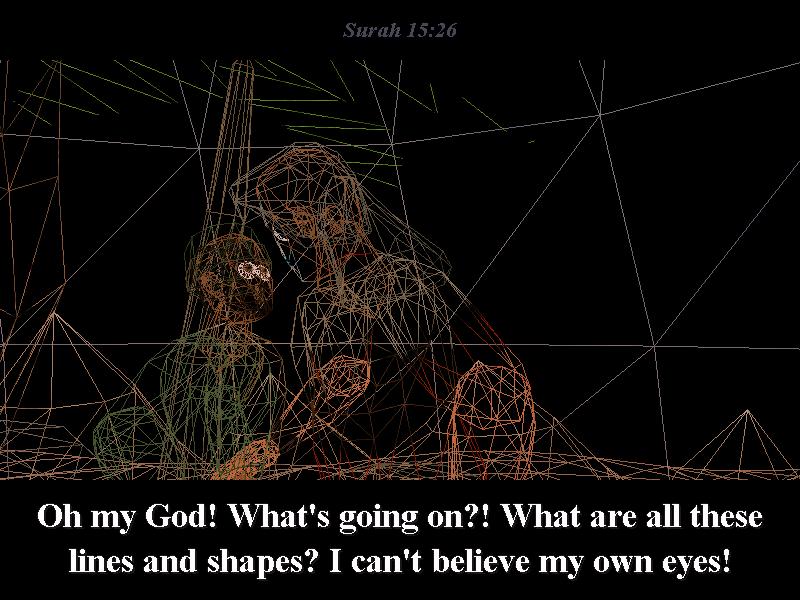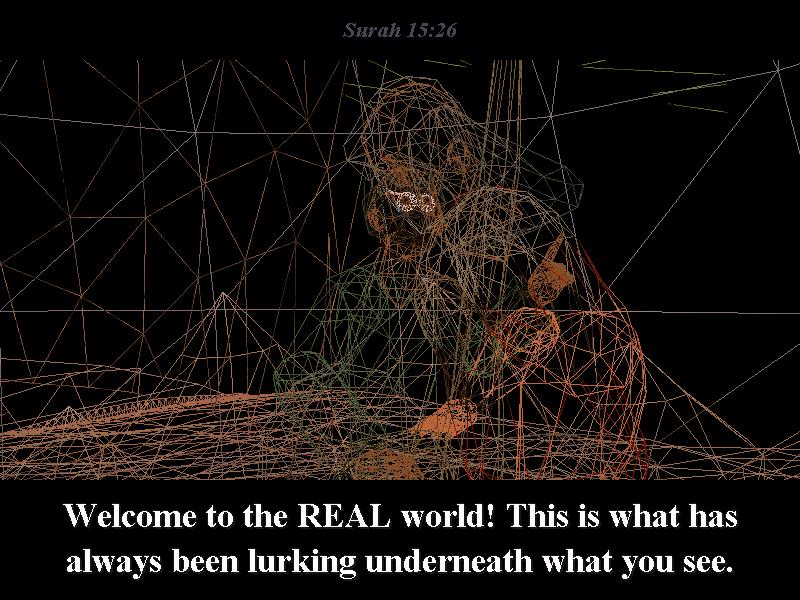 Everything in the universe is made of a single substance. Allah uses it to make what he will. All of life is inter-connected and exists for a reason. The wisdom of Allah shines through it. History is littered with prophets who have seen what you now see. How do you even begin to explain it!? Many have struggled to convey the truth to a disbelieving world. The people don't understand. But understand it they must! Until a man knows what life is, how can he hope to live a good one? And yet they would be driven crazy if they saw the world this way! We must shoulder the burden on their behalf.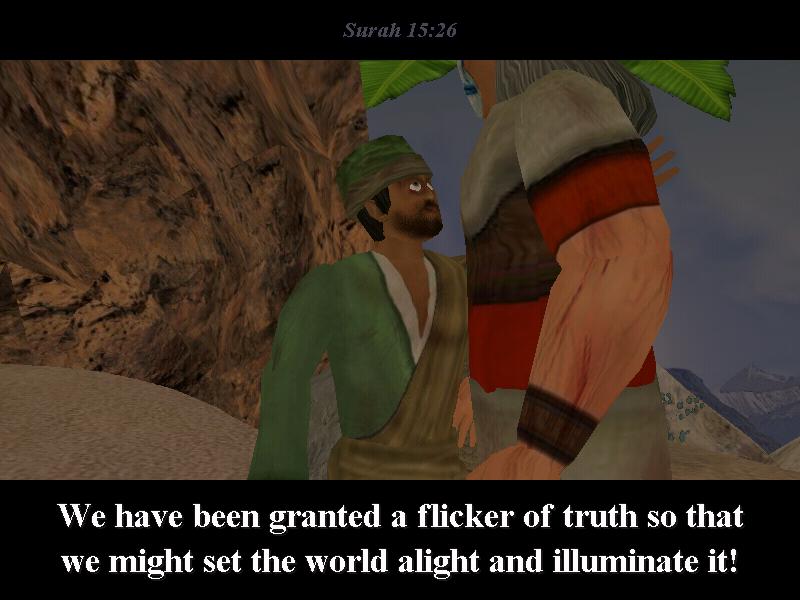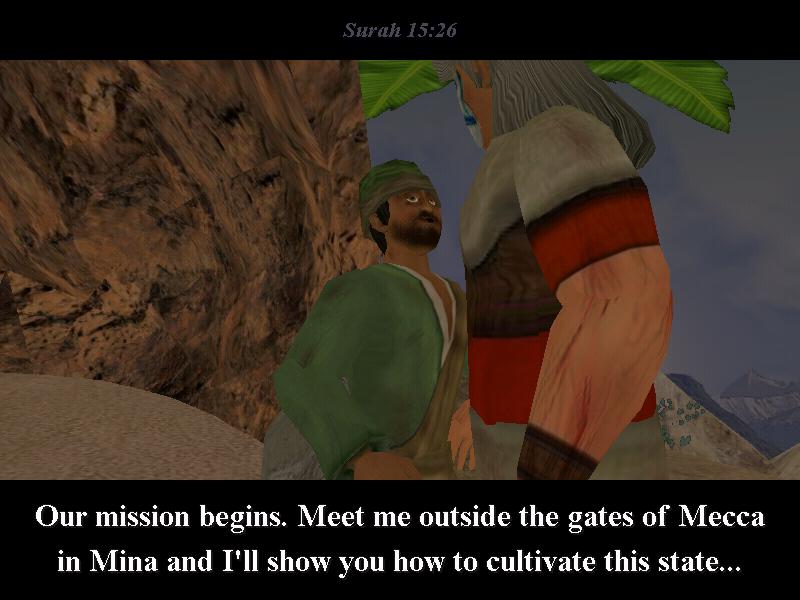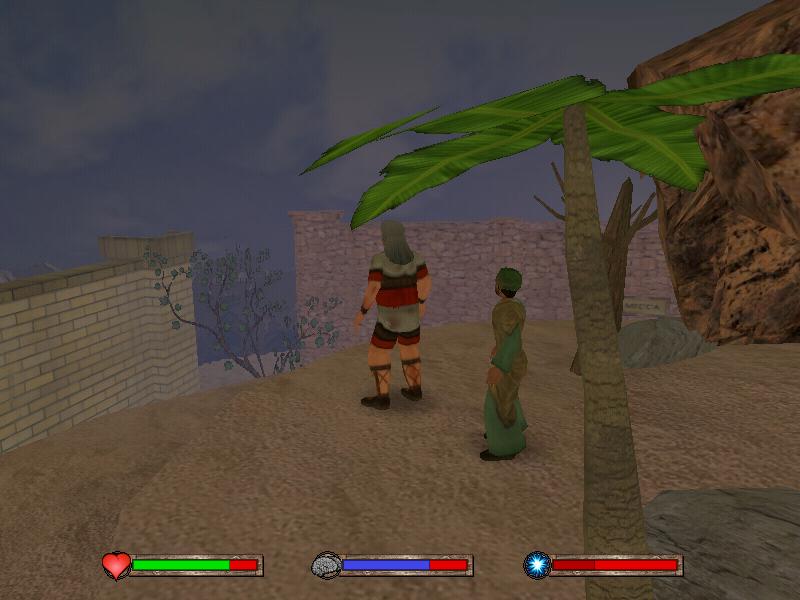 Surah 15:26 posted:
26. We created man from sounding clay, from mud moulded into shape;

MDickie posted:
There were no instances in which Muhammad gave others a glimpse of his insights the way he does with the player up Mount Hira. This is a storytelling device to help you understand what he is trying to convey to the public. This is the same effect that occurs halfway through The You Testament as part of the "transfiguration".

Muhammad posted:
Noah, Abraham, Jesus, Moses, Adam, Enoch, Lot, Ishmael, Jacob, Isaac, Joseph, Job, Aaron, David, Solomon, Elijah, Elisha, Jonah, Zecheriah, and John the Baptist could all see the Matrix. Jury's still out on Joseph Smith.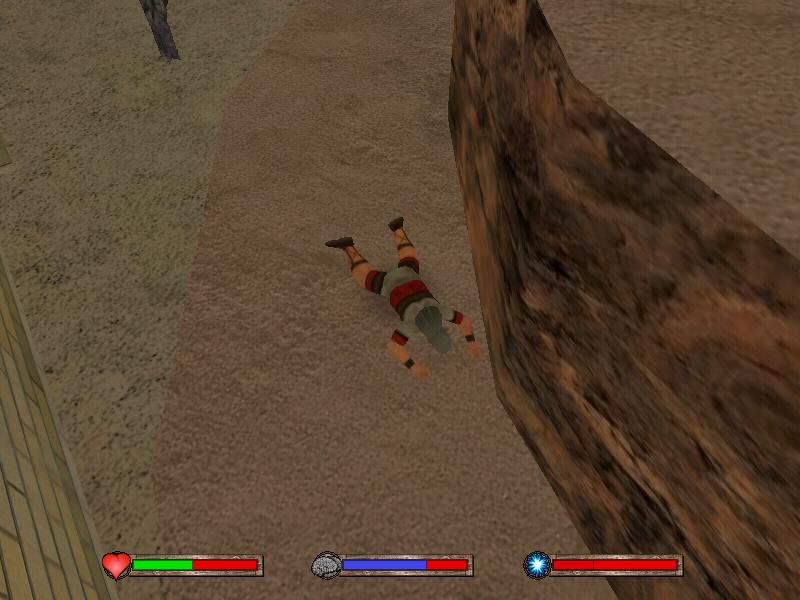 SWEET RELEASE OF DEATH TAKE ME WHY DID I EVER AGREE TO DO THIS