Part 5: The Lands Above - Crystal City Gates
05. The Lands Above - Crystal City Gates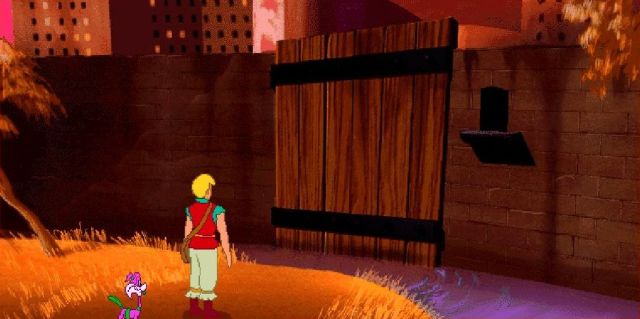 Well, Boogle, here we are! The gates of Crystal City! I wonder what we'll find within. Hopefully they'll be someone who can give us more information about Lycentia or how to get to the Lands Below. At the very least, I hope we can find some equipment to help us on our journey.

Oh, what's this? The gate's up! Surely there must be some mistake. Hmm... let's see...
There's no way I could get across that moat. Maybe this will get someone's attention.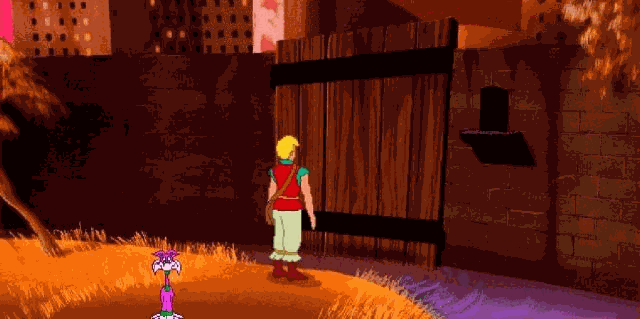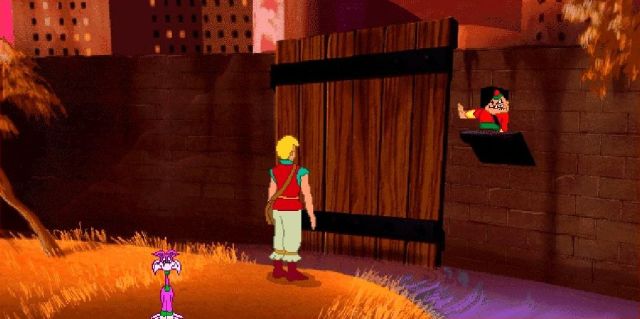 Halt! Who goes there?

Torin of the Farhman Valley.

The bridge is up!

Yes, I see, but I thought perhaps I would be able to convince you to--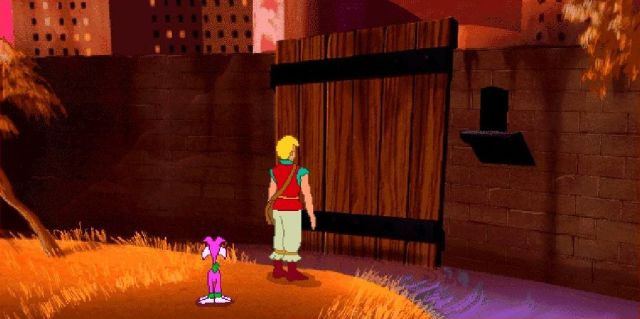 --um, well, d'uh, I guess not. Hello?!?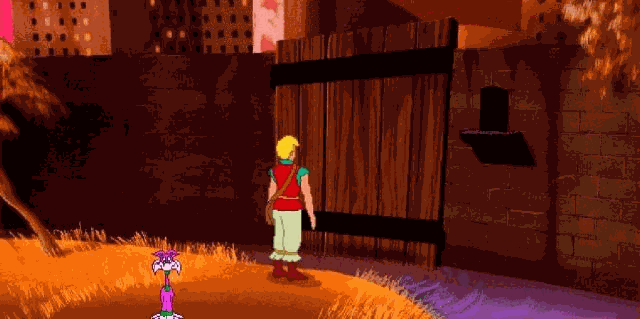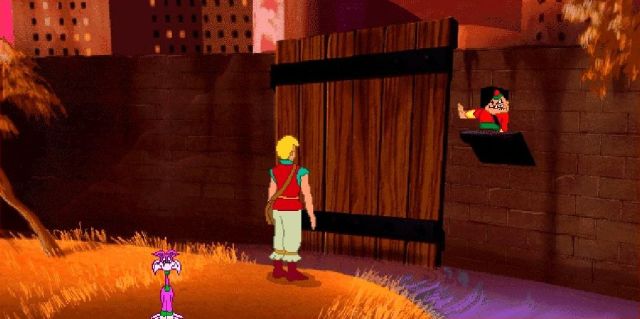 Halt! Ah, you are halted.

Yes.

Well, uh, would you mind moving a little?

What? Why?

You're throwing off my timing!

Well, okay.
Uh, where'd he go?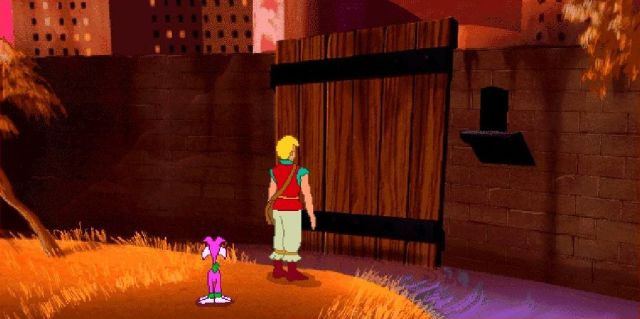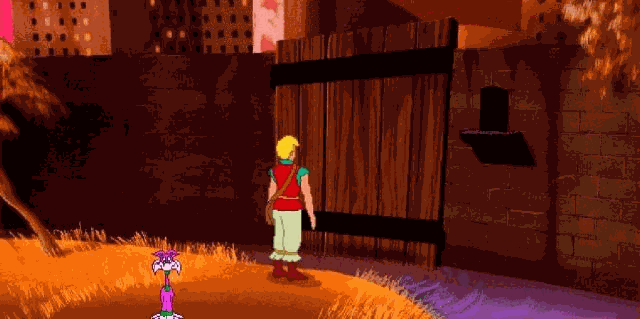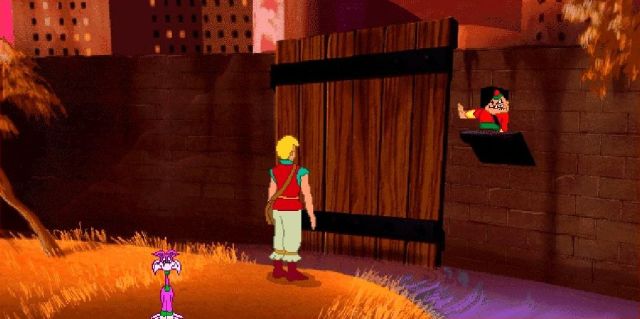 Halt, who goes there!

Me. You know it's me, you just told me to start walking!

Well... okay.






Halt!

But now I AM halted again! I halted when you first said "halt!"

What? I didn't say halt!

Did to!

Did not! Did I? Well, yeah, well. Nevermind, uh, go away!

Go away? I haven't asked for permission to enter yet?

Go away anyway!

But couldn't you--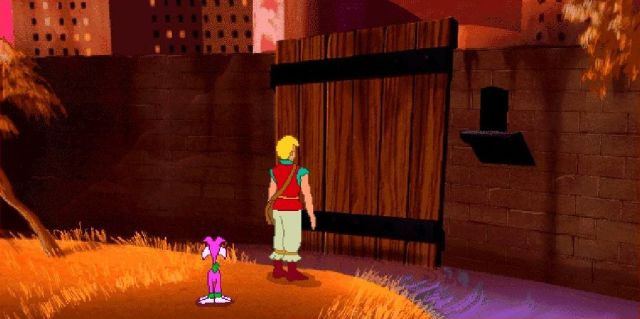 --uh, i guess not.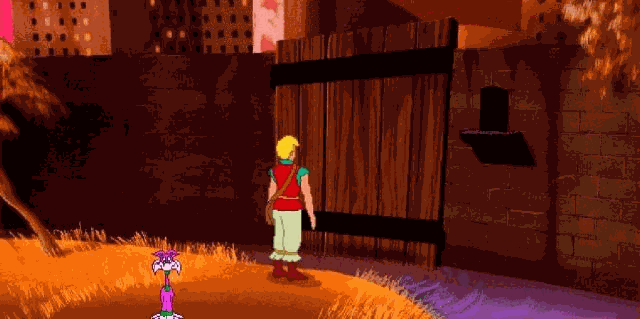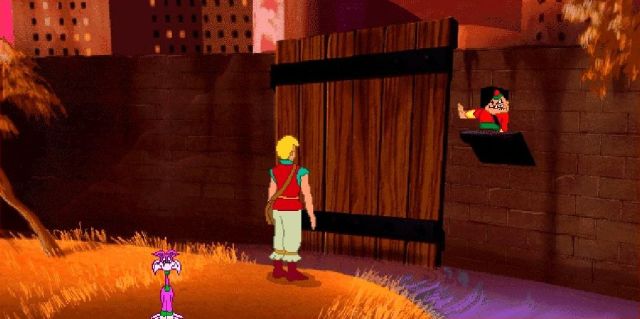 Halt!

Oh no, not again. Look, all I want to do is get inside!

You can't! The bridge is up!

Yes, I can see that. I though perhaps you could...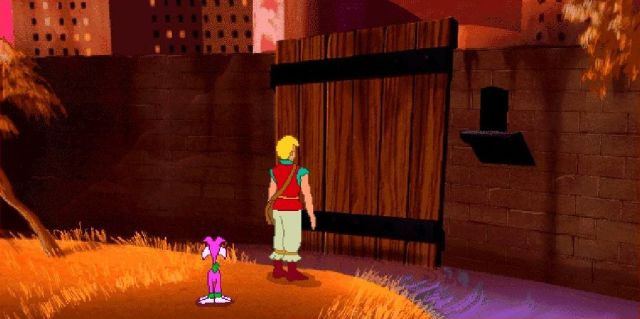 --hello? *sigh* Well I guess he can't.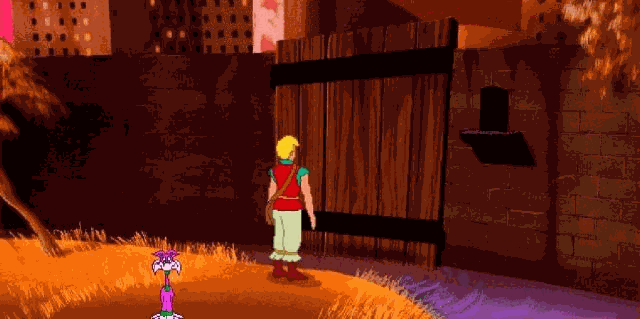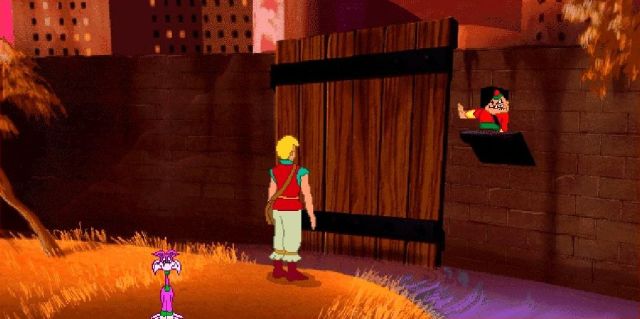 HAAAALT!

*sigh* How may times are we going to do this?

How many times are you gonna toss those pebbles up here?

Look, I need information. About Lycentia. About the Lands Below. Can you help me?

Lands Below? You don't wanna know about that place. And as for Lycentia? I never heard of that place.

She's not a place, she's a sorceress. I must find her!

Well I guarantee you she is not here. Now go away. You are interrupting my nap time!

Oh brother, you're no help!

Nor shall I be! Now good night.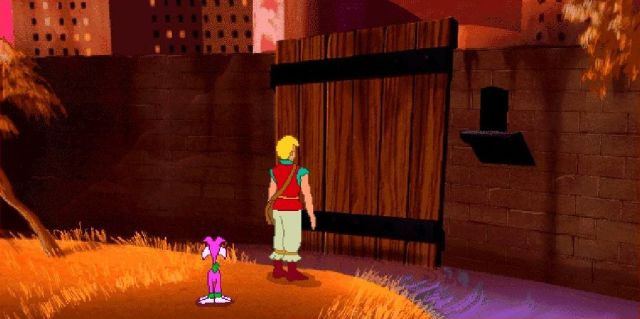 Hello?!?

I cannot hear you. I'm asleep.

How could you be? You're talking!

No, I'm not! I'm alseep

You are not!

Are too!

Are not!

Too!

(I give up. Besides, if a sorceress is anywhere, she's not in Crystal City.)

You know what? On second thought, that moat doesn't look all that big after all. I'm betting I could swim across and find some sort of alternate entrance! Right, Boogle?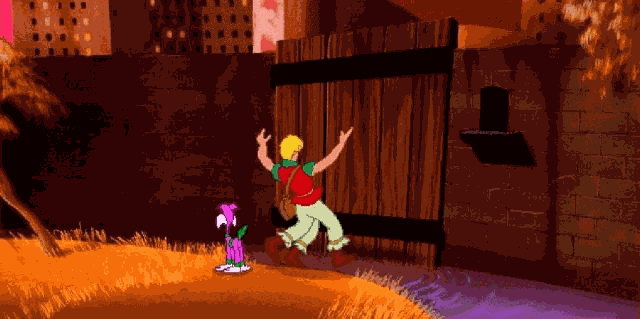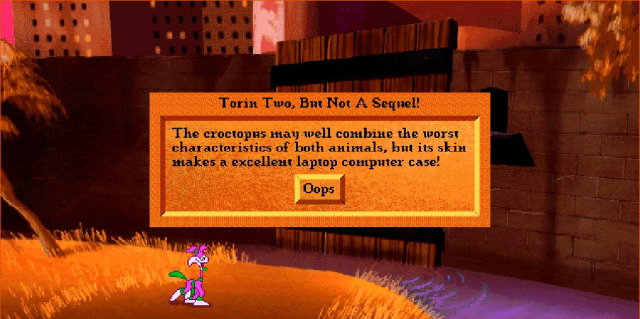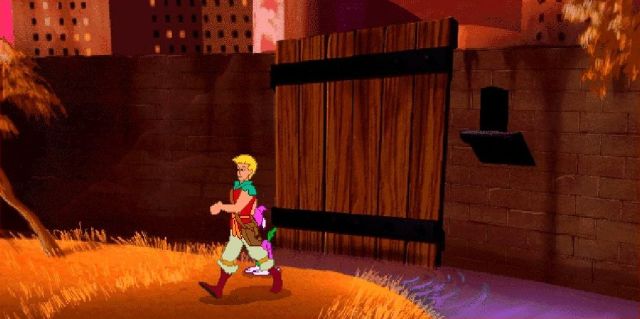 No, you know what? Forget this. Just forget it.