Part 96: From now on, I will be the star of this show!
-The Final Choice-
We've conquered Phantasma. Only one task remains: seeing to its self-appointed lord.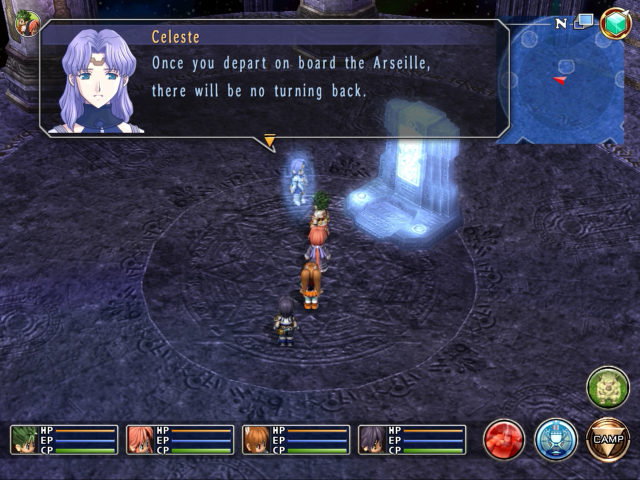 You will never be able to return to this garden again.

Are you completely sure that you are ready?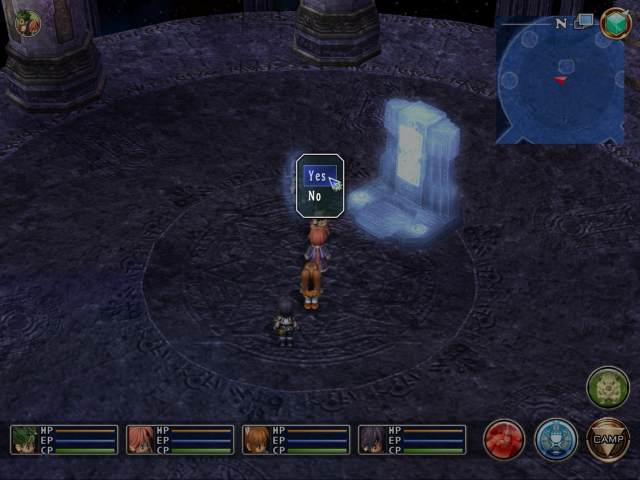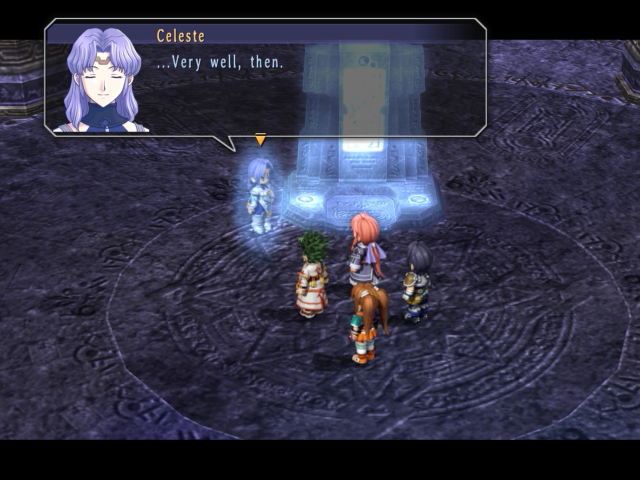 In that case, let's call the others and leave for the Arseille at once.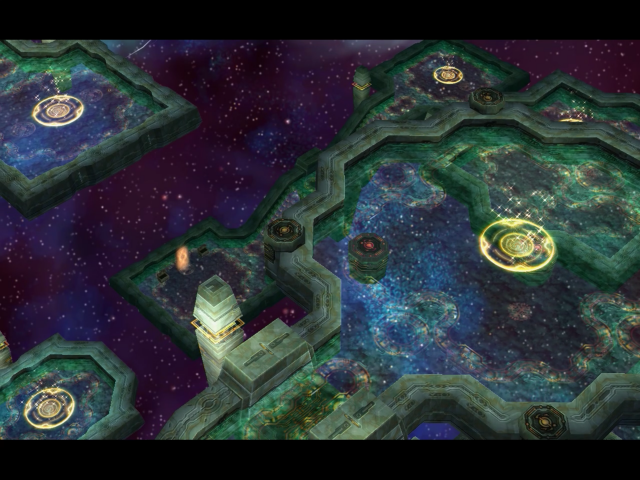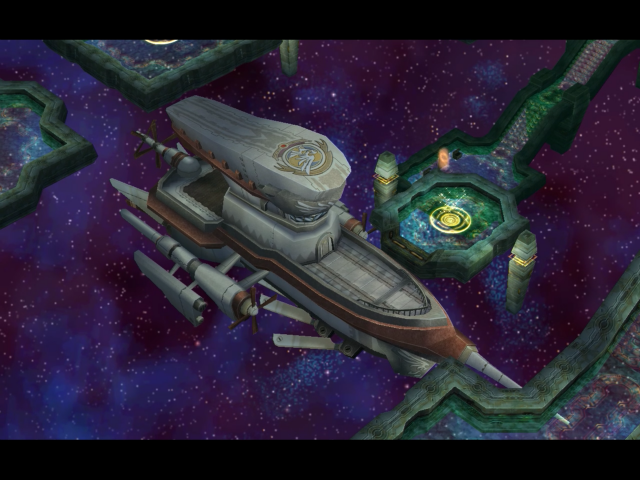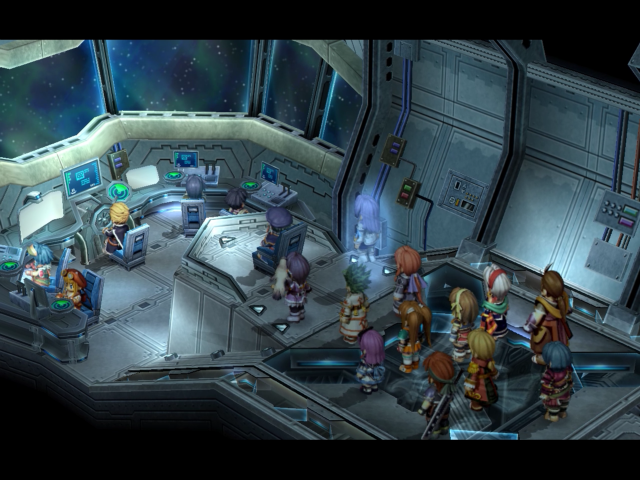 ...All right. Everyone is now in position.

If you would, Celeste?

Of course.

Please focus your minds, everyone. Focus on the image of this ship taking flight into the sky. That is all you need to do.

Got it.

Ahaha... This is gonna be easy.

It's not a sight I've had the pleasure of seeing before, but I can easily imagine how beautiful it must be.

C-Come to think of it...

I was in this ship when I was being transported to a cell in Leiston Fortress...

*sigh* That was when my life really started to go off the rails...

If you are going to remain on board, sir, I would kindly ask that you cooperate.

For this ship to fly again, everyone on board it must be thinking of the same thing. ...If you're not willing to participate, you could always climb off and remain in the garden.

N-No, I can cooperate! For realsies!

*whine* How did I ever get myself into this mess in the first place...?

*sigh*

Heehee. Well, aren't you being a good boy?
-Silence-

Well, now that we have everyone's support, I think it's time to begin.
-Overdosing Heavenly Bliss (JDK Band)-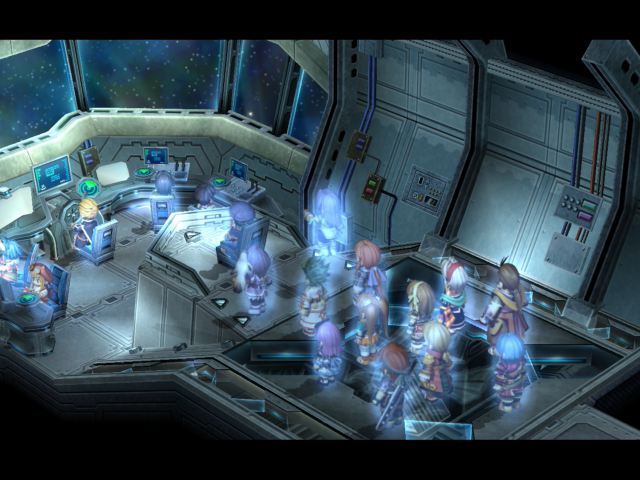 Video: Breaking Through

Oh...

I-Is this...?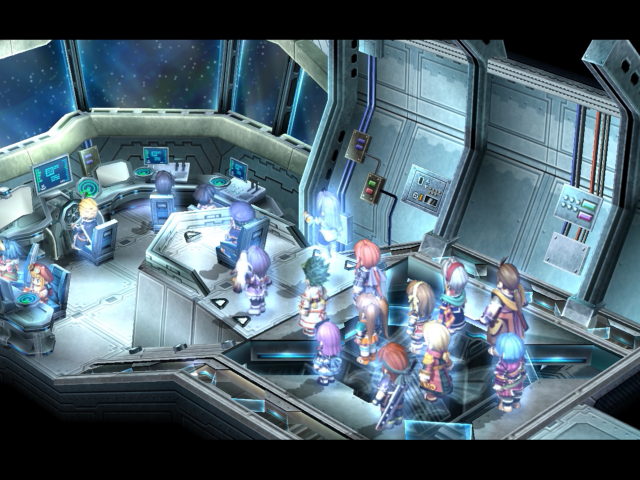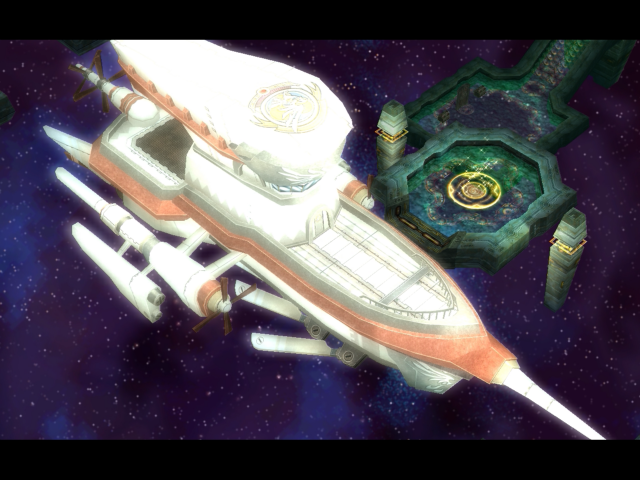 All systems go.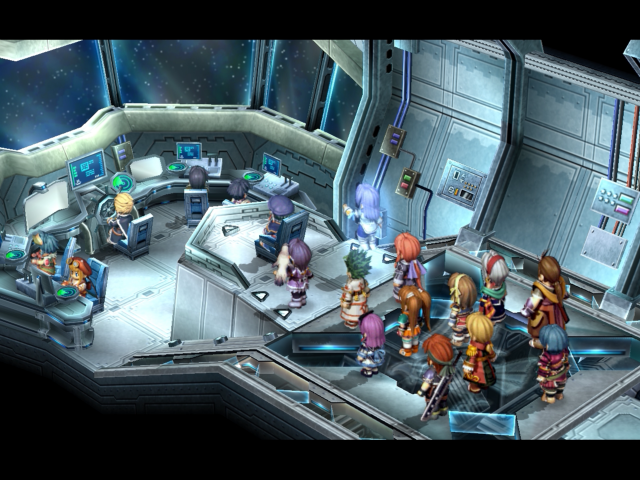 Activation complete.

The Arseille is now ready to depart at any time.

Scree!

We did it!

Whew... I didn't want to think about what would happen if that failed...
We'd...still just be sitting quietly at the dock. Wouldn't we?

Well, we're finally ready.

What should we do, Kevin?

If we're ready, I'd say we should get going immediately.

Our destination's set...so let's go there and finish this.

Understood.

If you would, then, Julia?

Certainly, Your Highness.

Henceforth, this ship will be accelerating to maximum battle speed and exiting the planes.

Start all engines... and advance!
Crew Members: Yes, ma'am!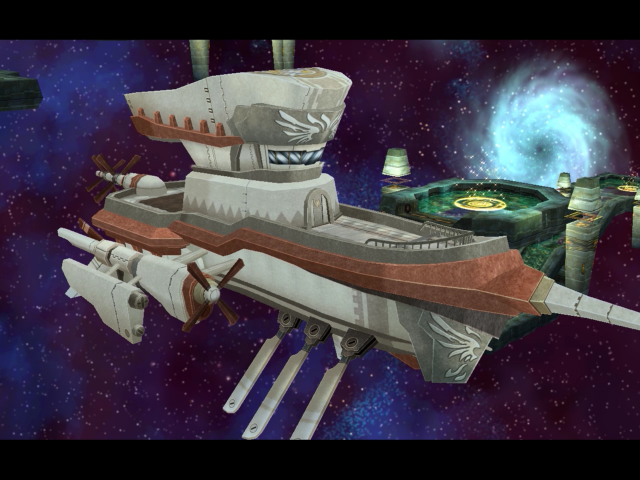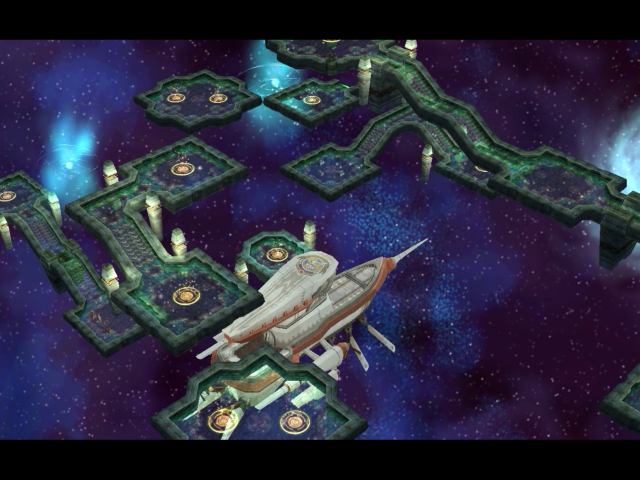 3...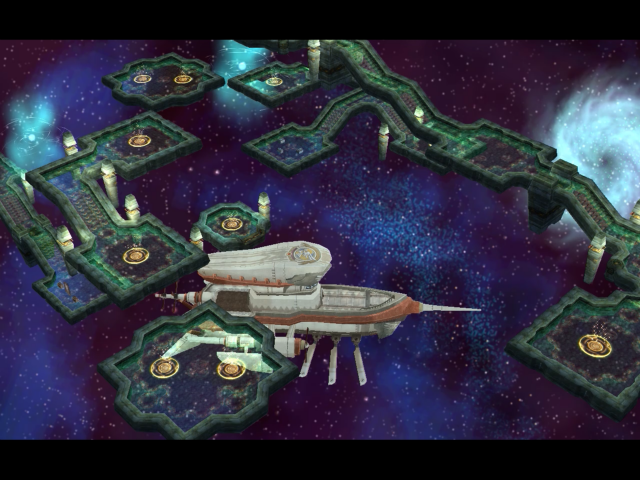 2...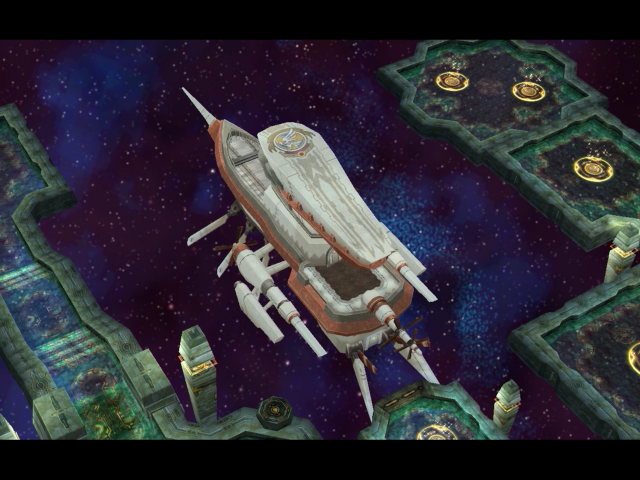 1...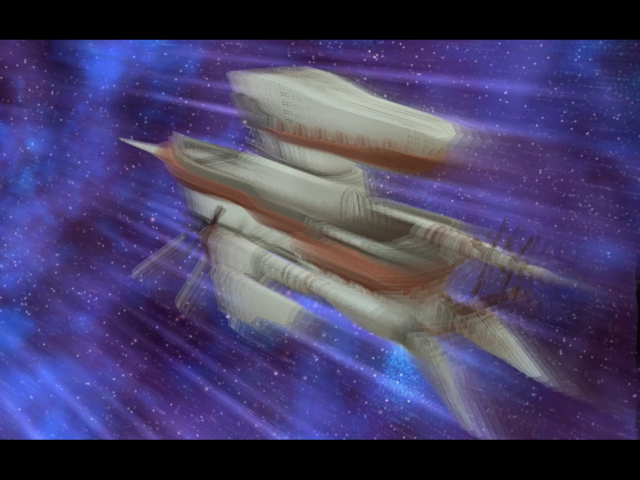 ...we have liftoff.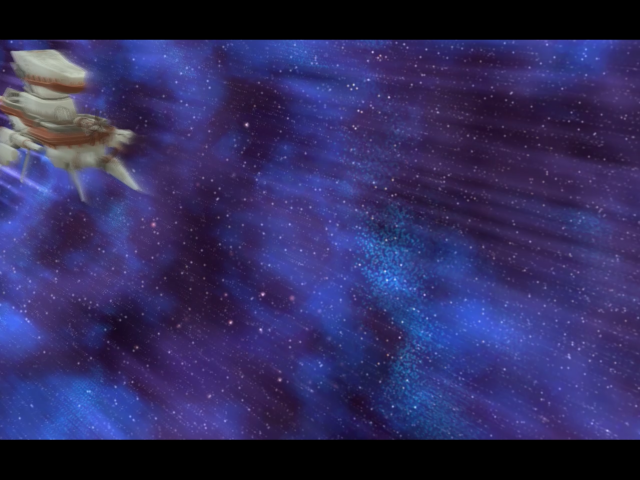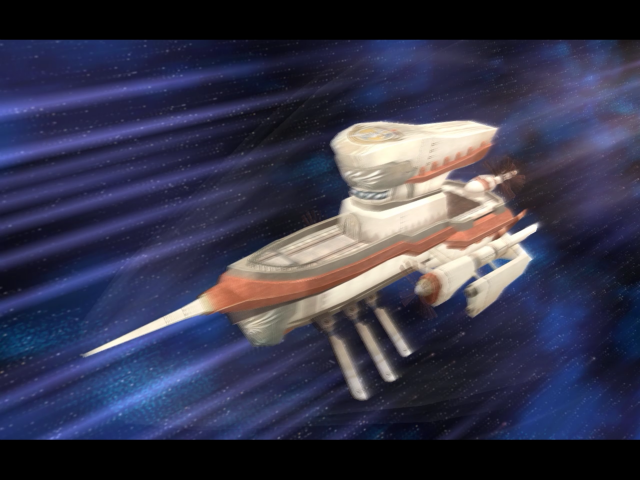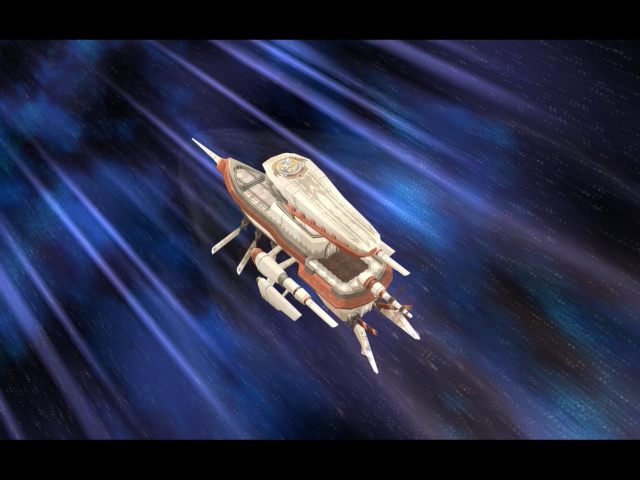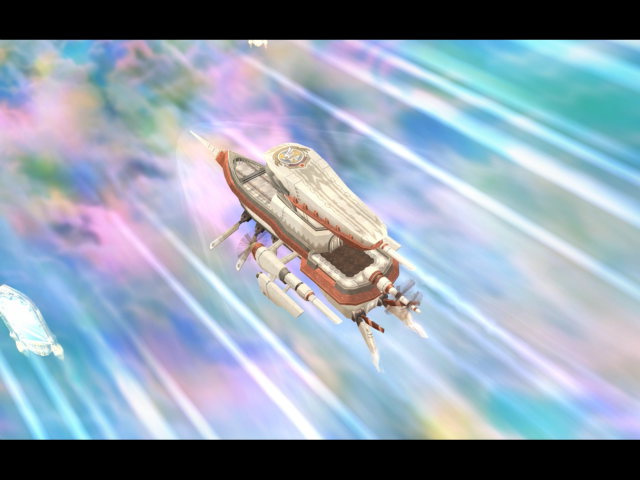 If you look out the left side, you can see the ethereal firmament which contains all things that could ever be.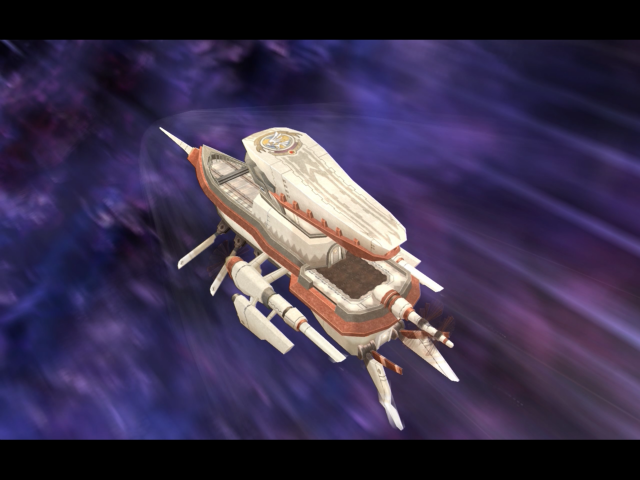 And if you look out the right side, you can see the indescribable truth of the universe that no human mind could bear to W̜̱͓̣̦͜G̮̣̪̹̳̦̀ͅͅA̧̼͇̙͎͈͚̼̕͝H̻͚̞̜̝̙͘'̼̹̦͎͙̭̼̝͜N̫̫̳̼͡Ḁ̴͓̤̤̫̬̀G̛̩̞̺͟L̛̜ ͙̥̝F̢͓̪̺̜͍͚͢T̢̜͔͚̬͎͔͢͞A̹̖͎̬̘G̸̹̞͚͈̰̼̯̥͢H̰͈̰̖̩̟̮̲̟͠͞N̜͎̯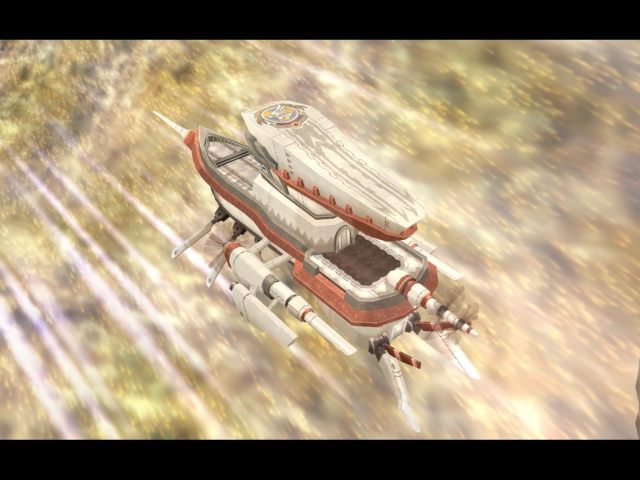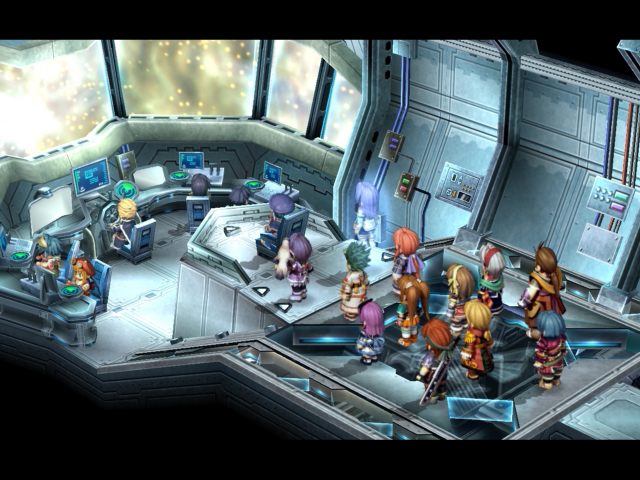 W-Wow...

So this is what the planes really look like...

Heh. It's like being surrounded by a giant kaleidoscope.

3,000 SPH... 3,100... 3,200...

W-Wait a second... 3,500?! 3,800?! 4,300?! We're now going at 5,000 SPH!

What...?!

But the Arseille should only be able to reach 3,600...

I can only assume this is the result of how well you were able to combine your thoughts as one.

This must be the Arseille's theoretical maximum capability rather than its real world maximum.

Th-This is amazing...

Shouldn't take us long to reach our destination at this kinda speed.

Are we still in the planes, incidentally?

Yes, but we shouldn't be for much longer.
*BEDEEP* *BEDEEP*

Detecting a barrier in front of us! 120 seconds until impact!

Full speed ahead! Prepare the main cannon for rapid fire!

We're going to use it to force our way through!

Right!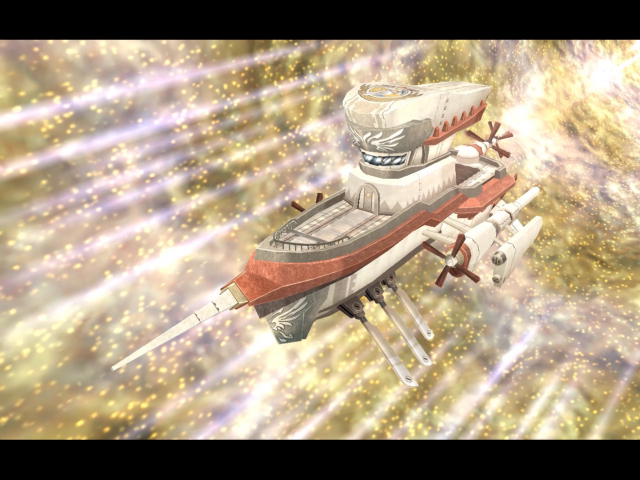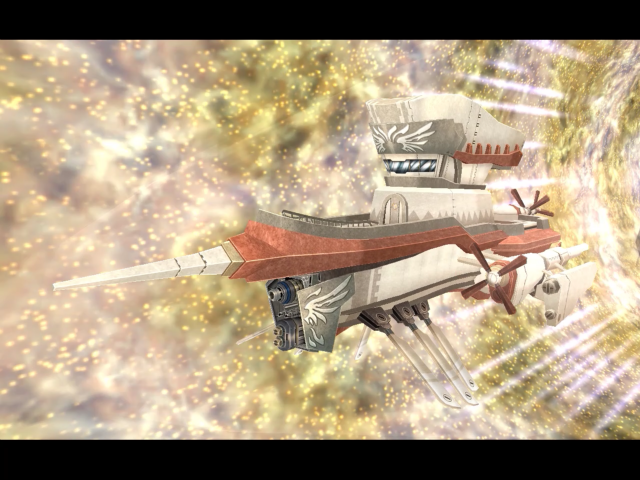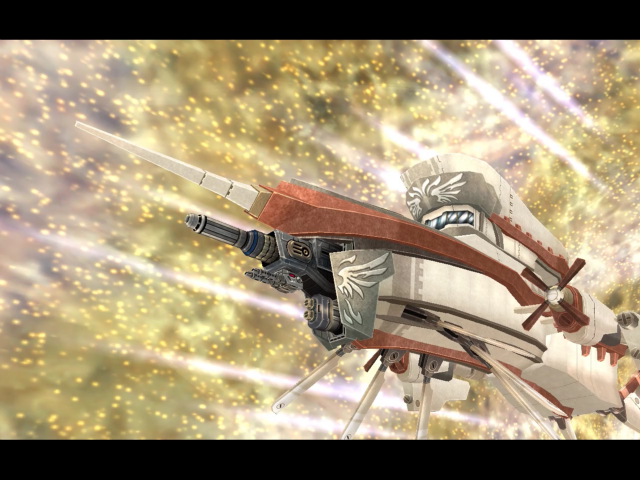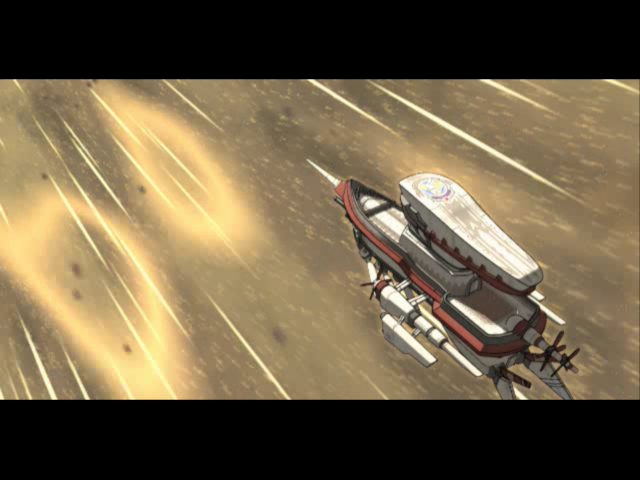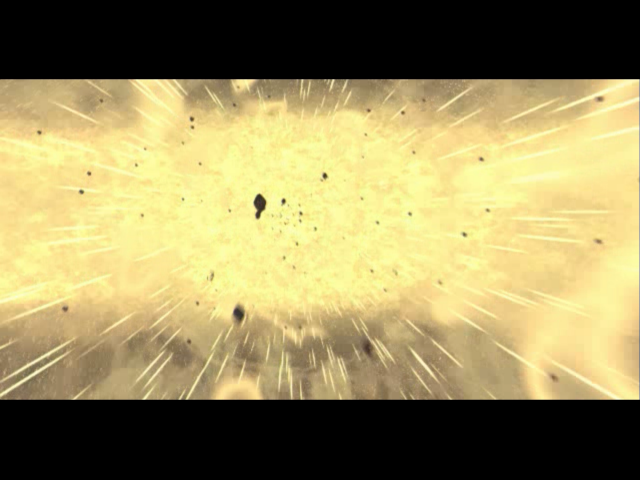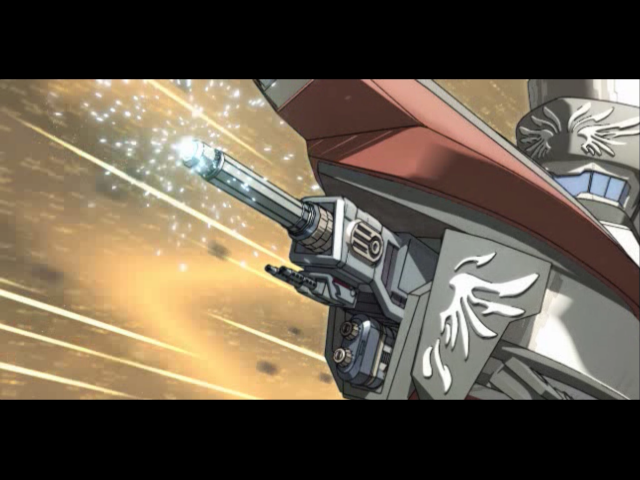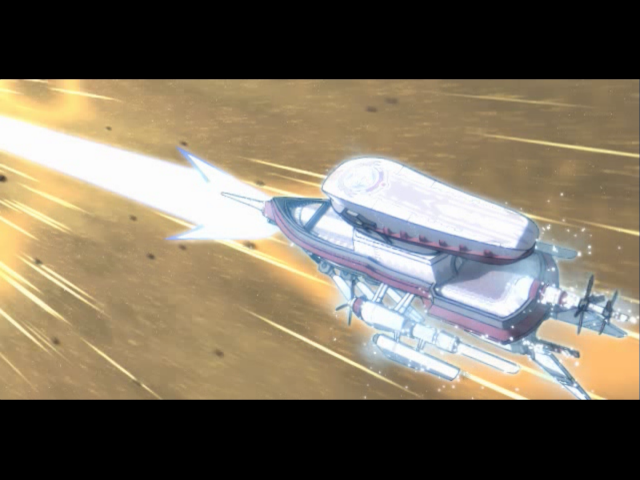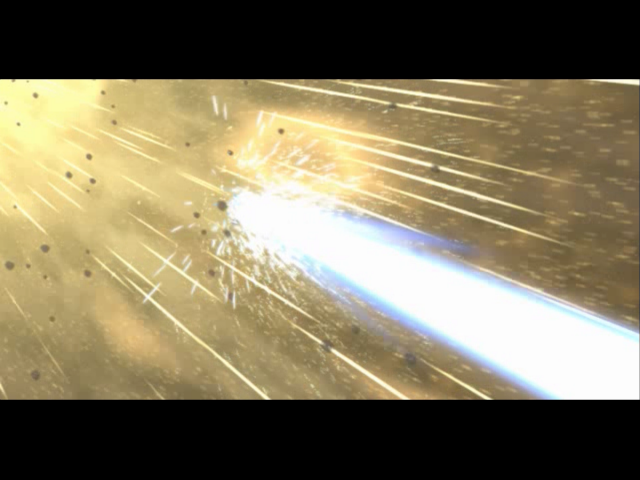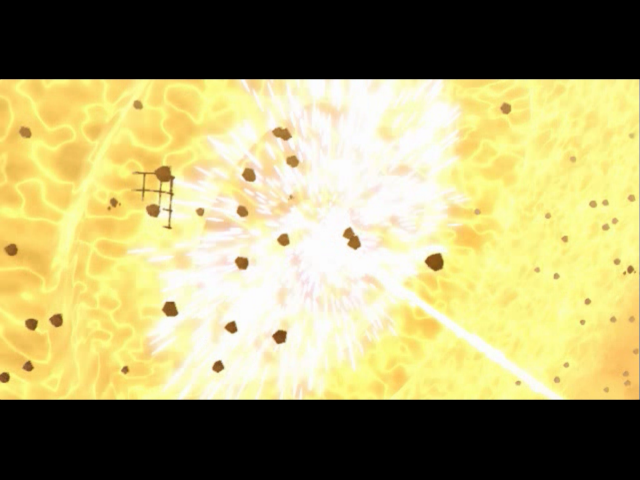 Full power! GIVE 'EM THE BIRD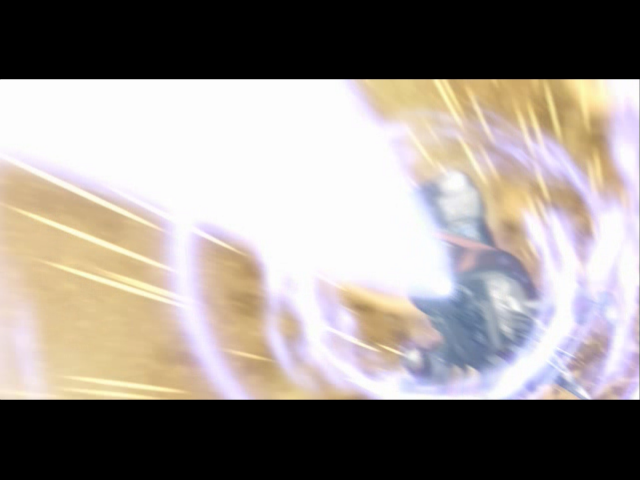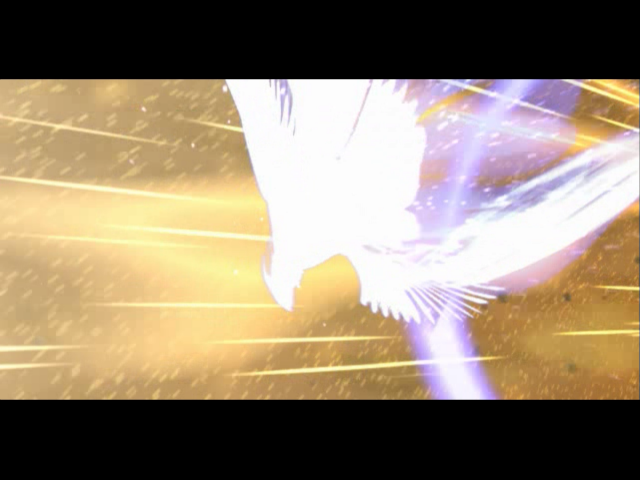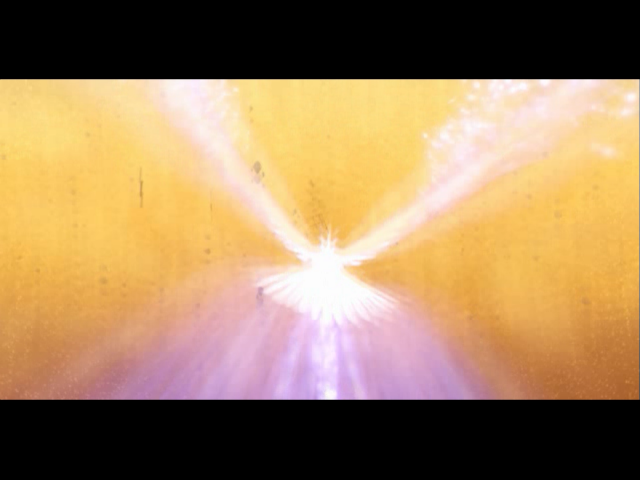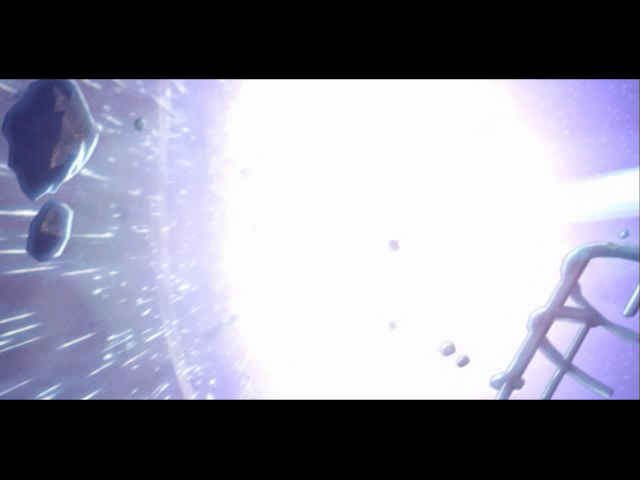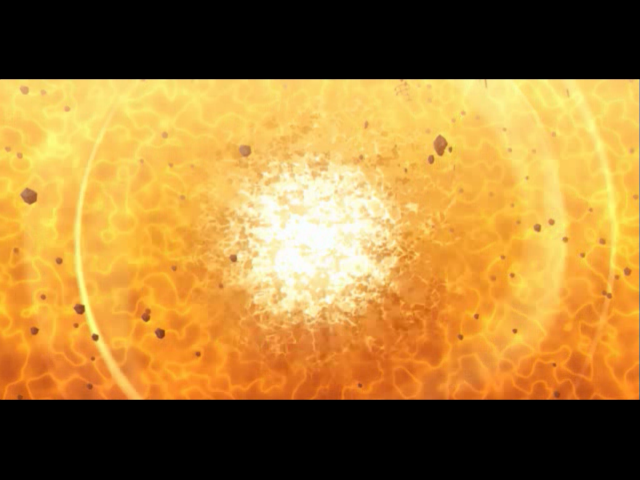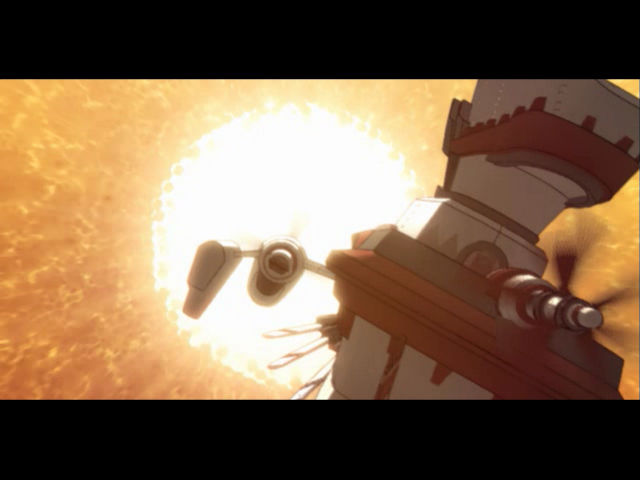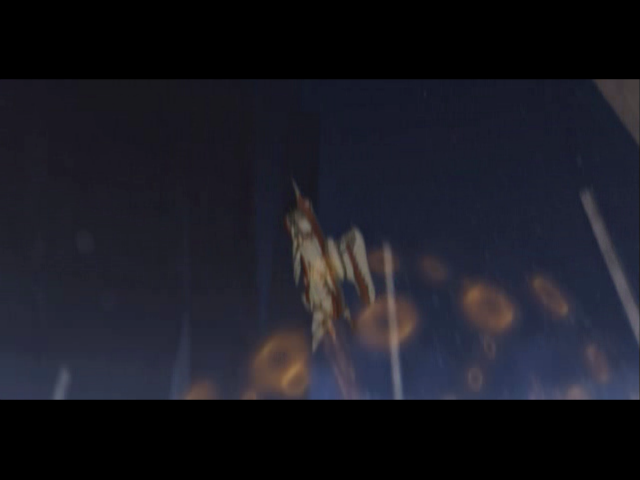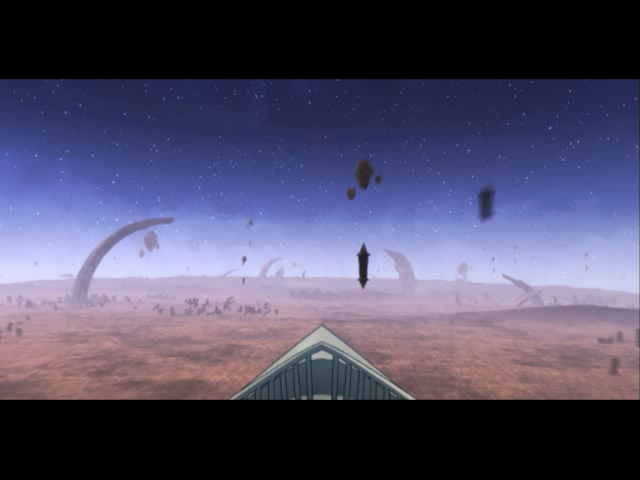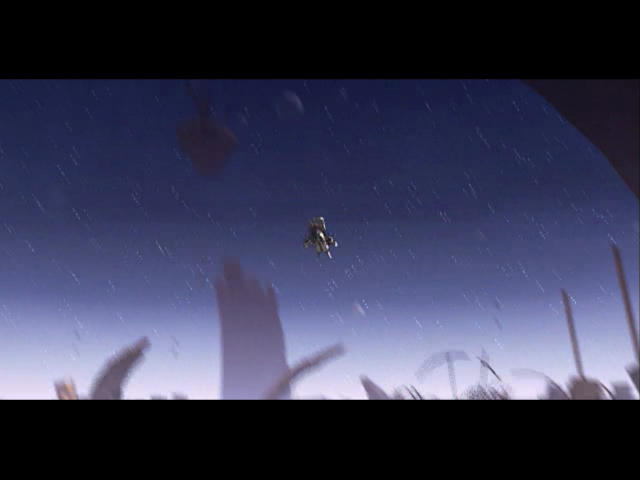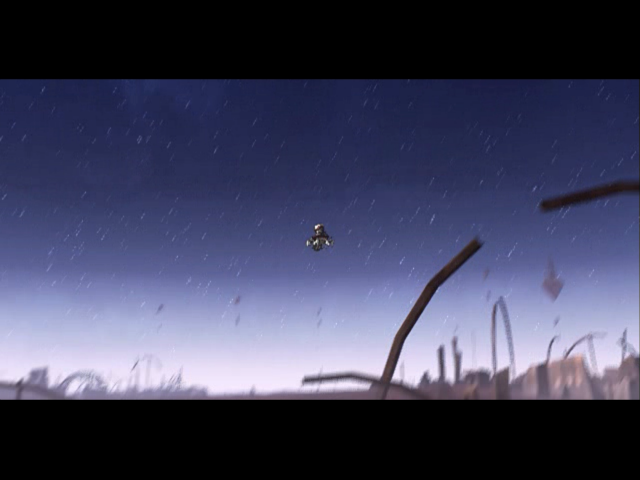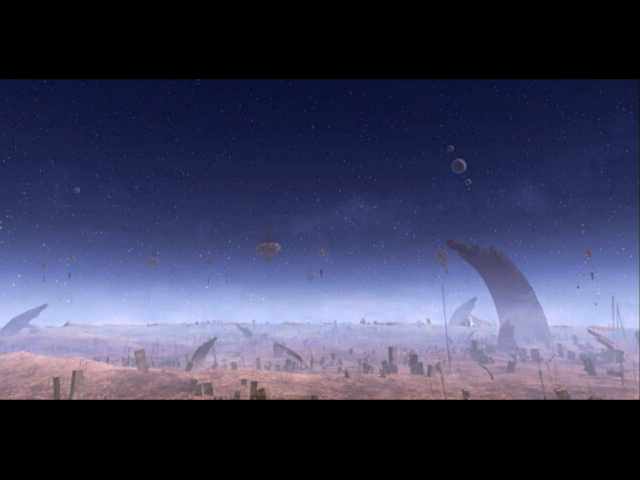 -Silence-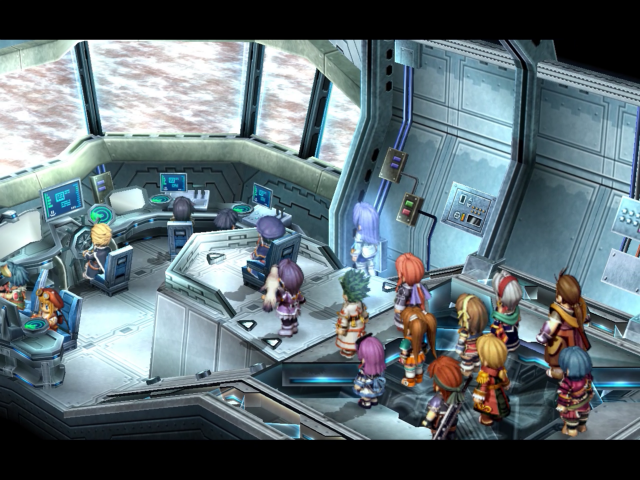 Whoa...

So this is how Phantasma looks outside of the planes...

It's nothing but a barren wasteland...

Our destination's coordinates are as I mentioned earlier.

As long as we keep heading straight, we should reach it before long.

Whew... Guess this is our chance to take a breather.

That was a real thrill, now, wasn't it?

Even Ouroboros doesn't have any airships quite this fast.

It's only just starting to hit me just how vast Phantasma actually is, though.

The planes felt big enough as it is, but this area around them seems even bigger.

Indeed... It's astounding to believe that all of this is only a subsystem of the Aureole's.

It also makes it even harder to believe that the Aureole could have disappeared as it did.

Yeah... I'm with you.

There's no way that something capable of making an entire other world like this could just vanish all of a sudden.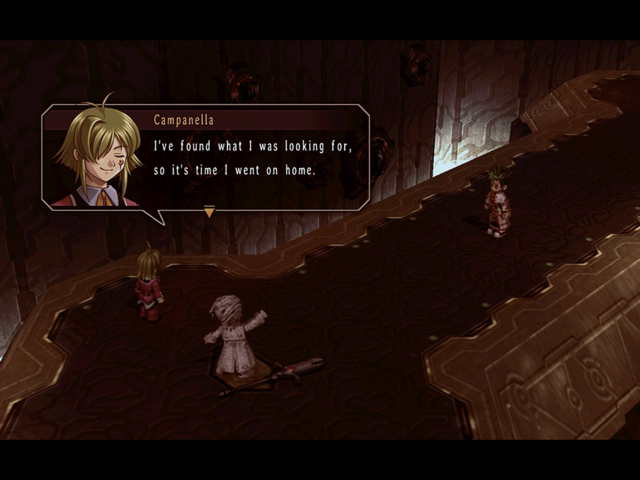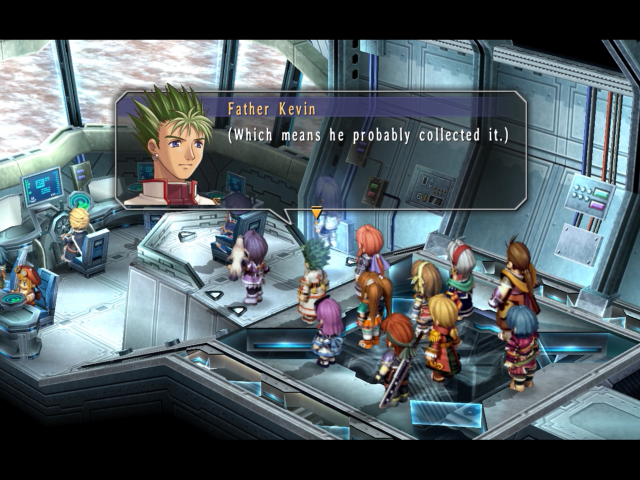 Is something wrong, Kevin?

Oh, nah... It's fine.

I doubt what I'm thinking about has any direct connection to what's happening here.
I'm definitely not still hiding another pile of huge dangerous secrets no sirree! Sure is a lot of weather we've been having lately, eh???

...?
*BEDEEP* *BEDEEP*

Wh-What the...?

There's a small flying object approaching us 200 selge from behind!

What?!

How could there be another airship out here other than ours?!

No...

It seems to be a pursuer from the planes.

A pursuer...?!

Bring down the main monitor! Try and get the pursuer up on it using the ship's rear camera!

Understood!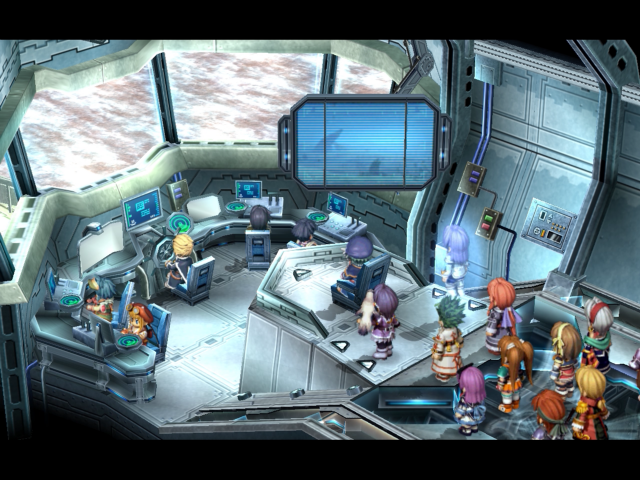 -Masquerade of Lies (Zanmai)-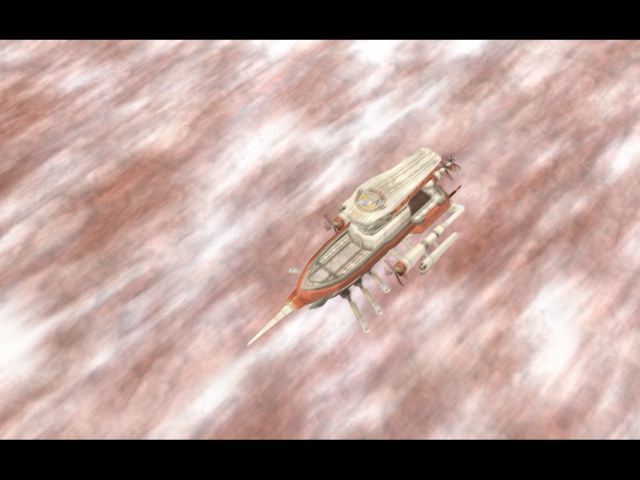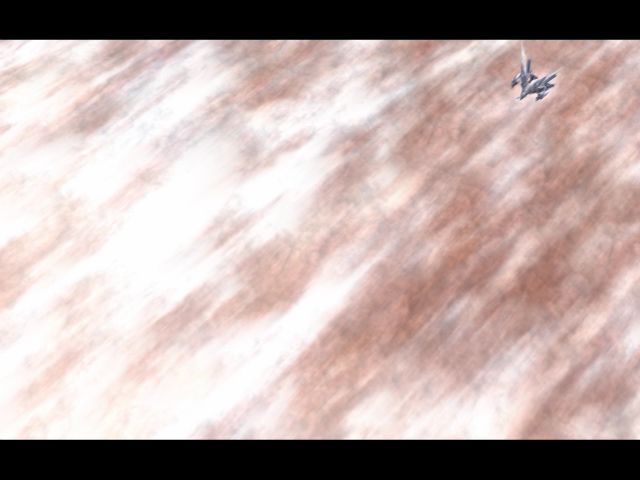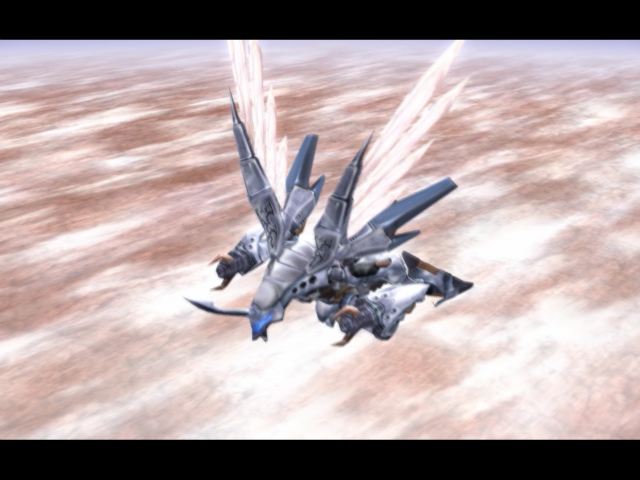 HEEEY ARE YOU SURE YOU REMEMBERED TO TOP OFF EVERYBODY'S CP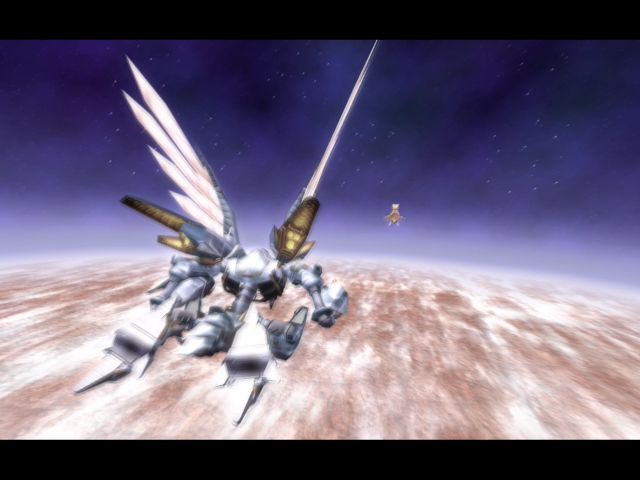 YOU REALLY SHOULD HAVE COOKED UP A BUNCH OF USEFUL FOODS TOO WHILE YOU HAD THE TREE AVAILABLE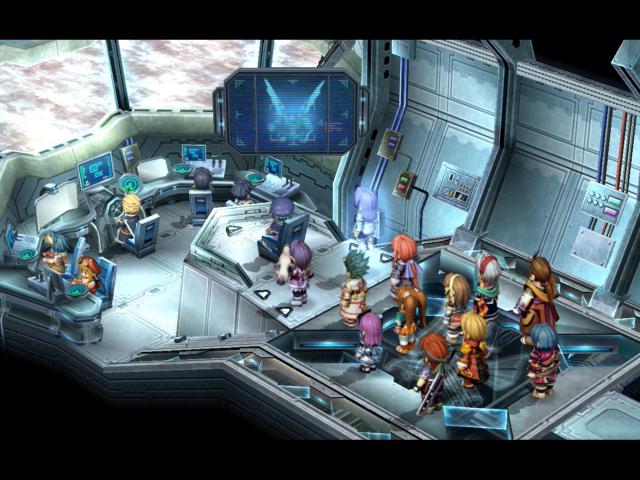 Th-That's...!

What's a silver Dragon doing here?!
ONLY TRYING TO HELP

This is bad... It's going faster than us! At this rate, it's gonna catch up before long.

That wouldn't be likely to end well, either. The Arseille has been taken down by a Dragion once before as it is.

Ugh...

Prepare for midair battle! Turn the ship and intercept that Dragion!

...No. There's no need to do that.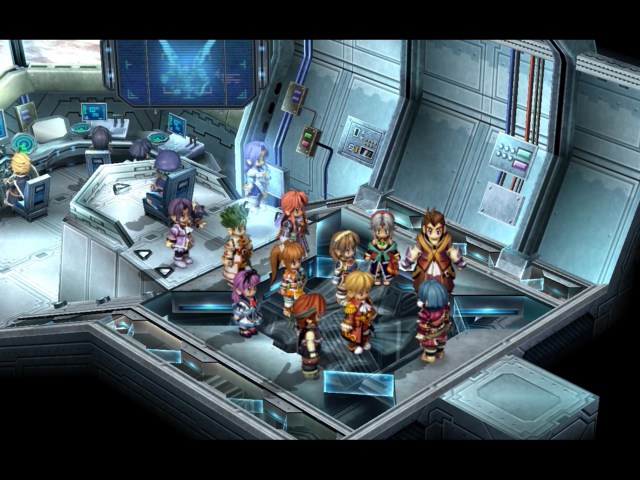 What?

This is new.

Ha. Ha. Haaaaaa.

The time has finally come to show you all my true brilliance!

...You actually got some?

You feeling all right, buddy?

Perhaps you ought to go and rest in the medical room. You seem confused.

Hahaha! The rest of you can just stay there and watch. You're about to see a REAL hero in action!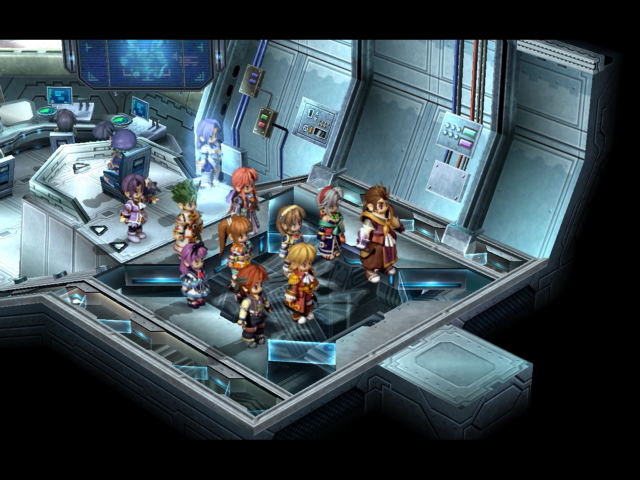 ...Aaaaaand he's gone.

What's gotten into that goofball?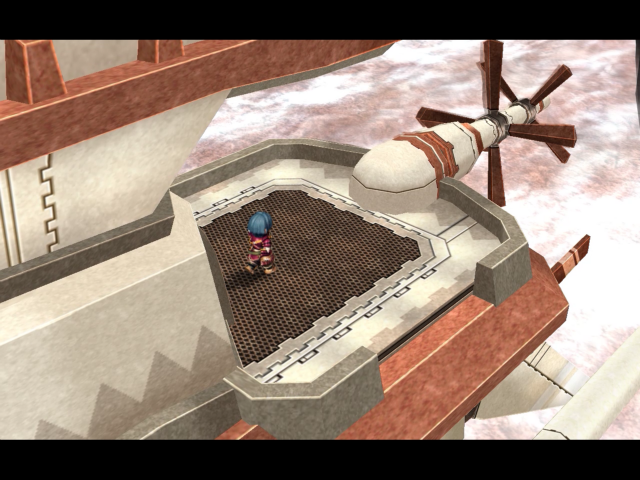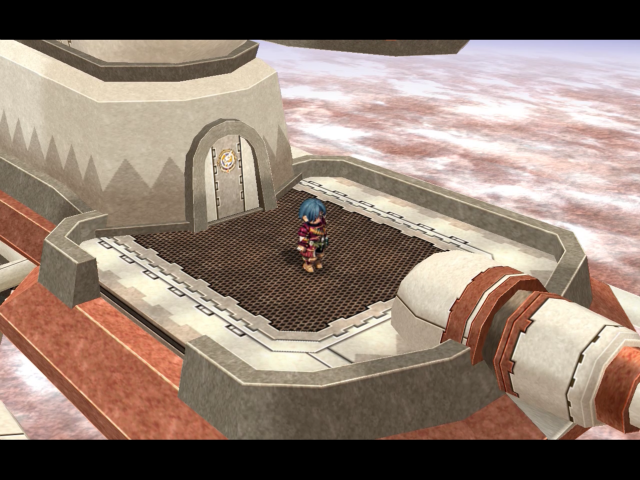 Heheheh... My moment has finally come.

From now on, I will be the star of this show!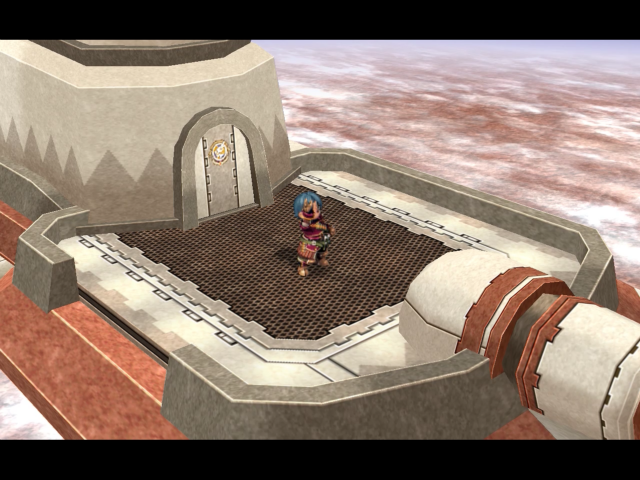 If this world really does respond to people's thoughts...

...then come forth, my wings! Cleaver of the clouds, bluer than the bluest sky...

My G-Apache!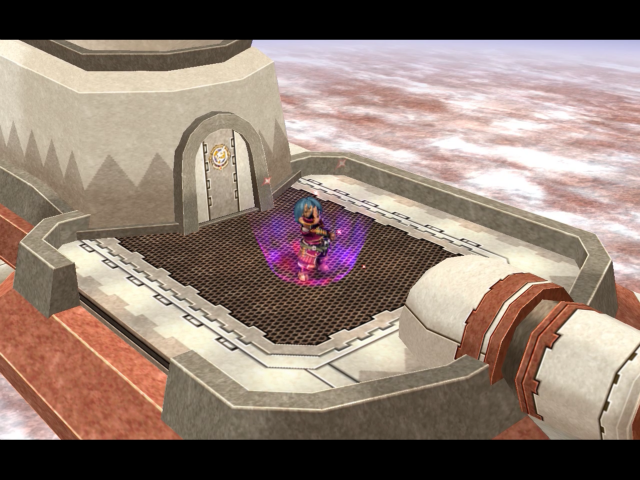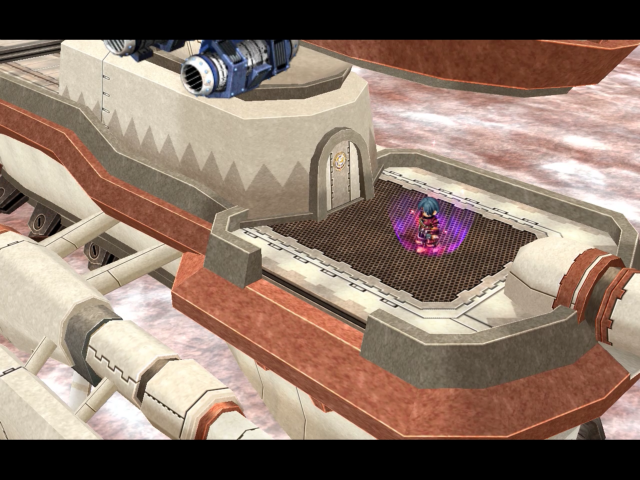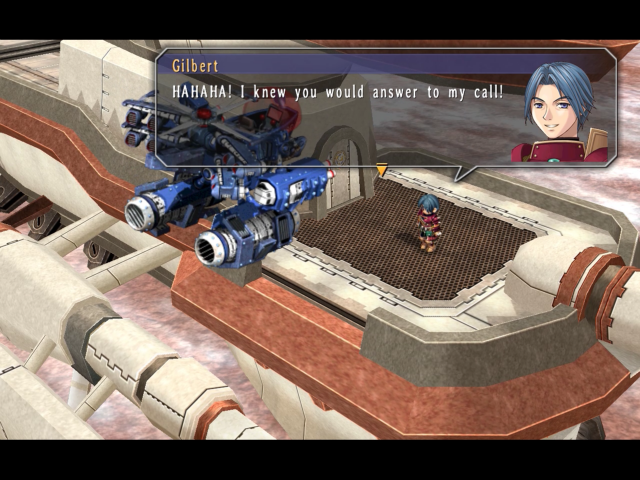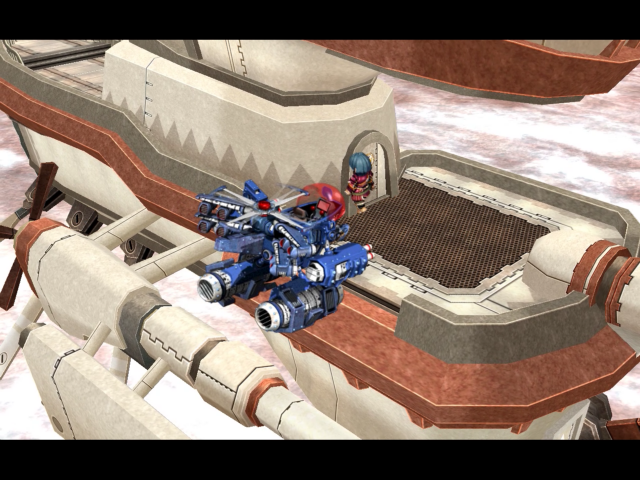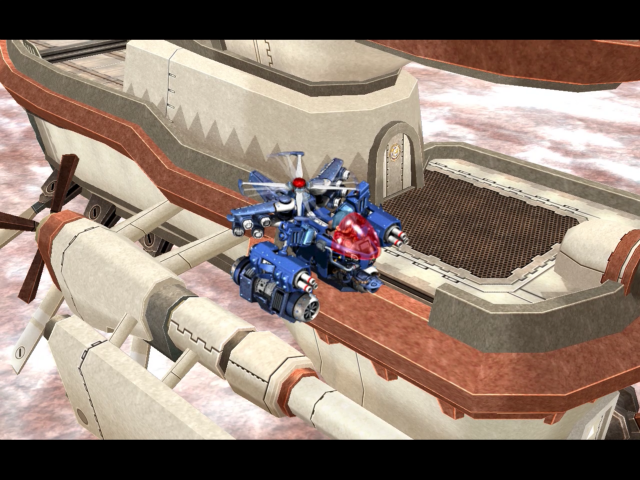 I, Gilbert Stein, company commander of Ouroboros' 38th Enhanced Jaeger Unit...

...will hereby commence diverting that Dragion and taking it out of the sky!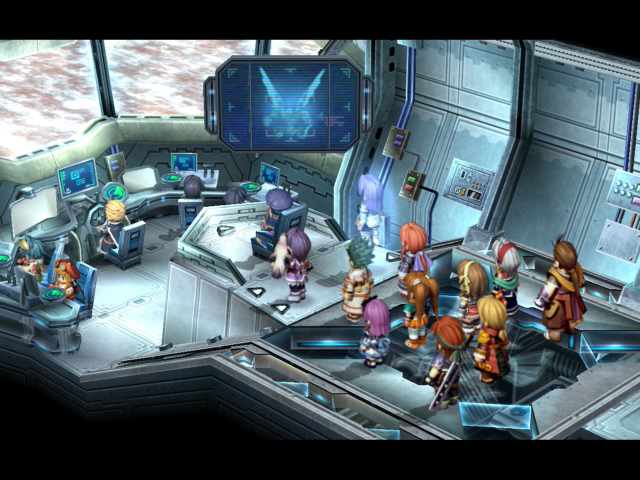 *gawp*

He had that thing when we were in Grancel!

I had no idea that's how you rode it...

I-I know that thing! So he WAS the one who attacked the Bobcat!

Hmm... Maybe his idea wasn't so stupid after all.

It might not be as strong as that Dragion, but in terms of maneuverability, it actually keeps up fairly well.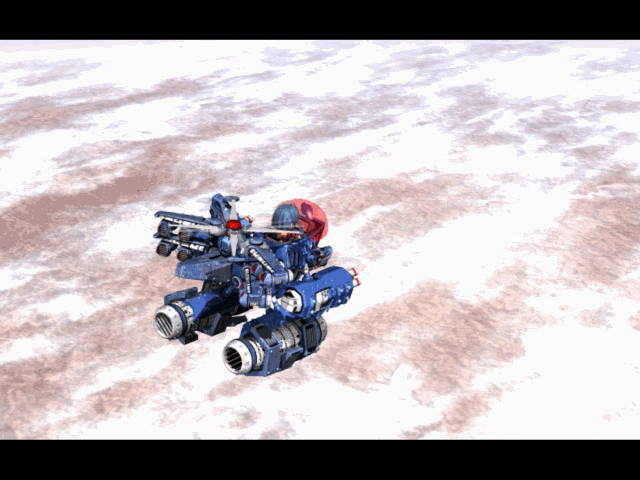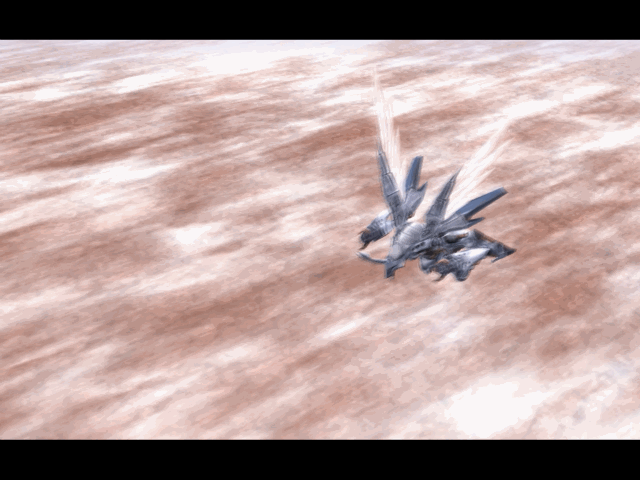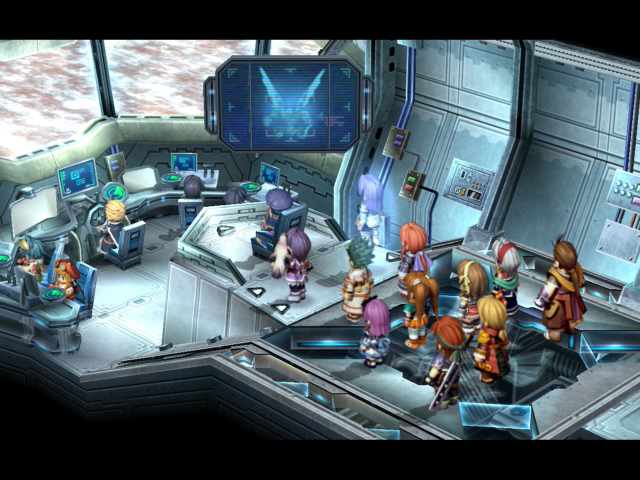 He's actually fighting well...

Yeah. I'm impressed!

Heh. I always figured he was just some loser, but maybe he's got more guts than I thought.

Yeah! I feel like I'm seeing him in a whole new light now.

Still, while he's putting up a valiant effort, I can't see him being able to actually take it down...

...Indeed.

Perhaps it would be best for us to turn around and engage it directly.
Voice:
I told you, there isn't any need for that!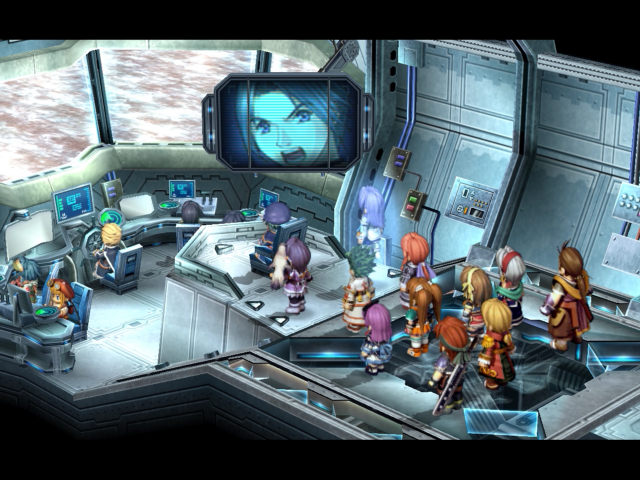 ...Oh.
Gilbert:
I mean it! Get going! It's not like I would've been able to help you out in battle much, anyway! I might as well do my part some other way!

You're certain about this?
Gilbert:
Sure, I might not be able to knock it out of the sky, but I can get it out of your way! Then when you've safely escaped, I'll make my own retreat and follow on after you.

...

Understood. I shall be praying for your success.
Gilbert:
Heh. Same to you!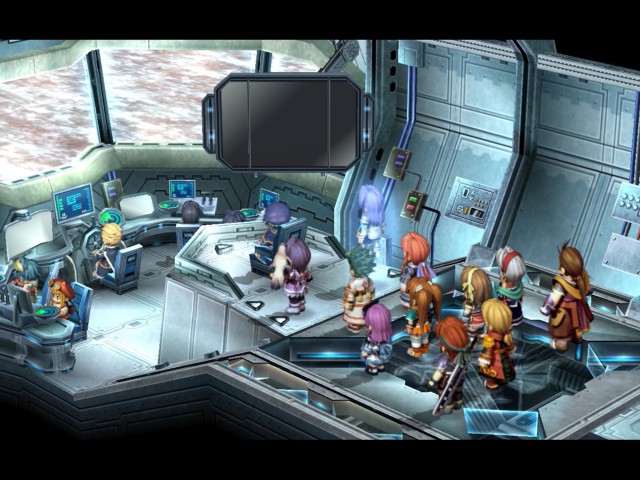 Wow...

Heh. He sure knows how to steal the spotlight.

Honestly, he should be fine. He's pretty skilled at operating that thing. He gave me and my brothers hell when he attacked us before.

Well, I guess all we can do is believe in him now.

Let us pray to Aidios for his safety.

...Indeed.

All engines, full speed ahead! Don't slow down until we reach our destination!
Crew Members: Yes, ma'am!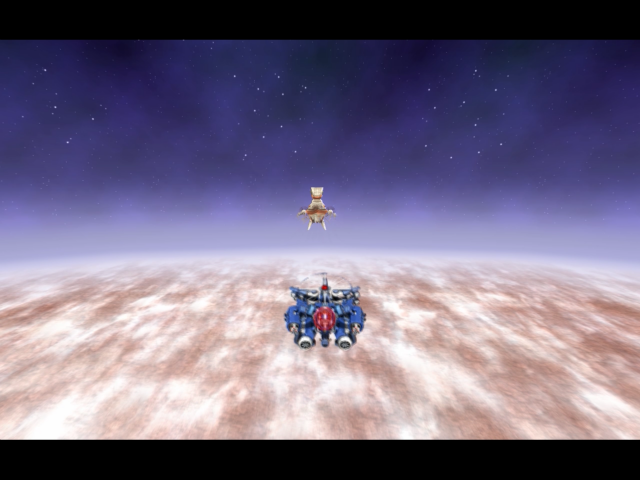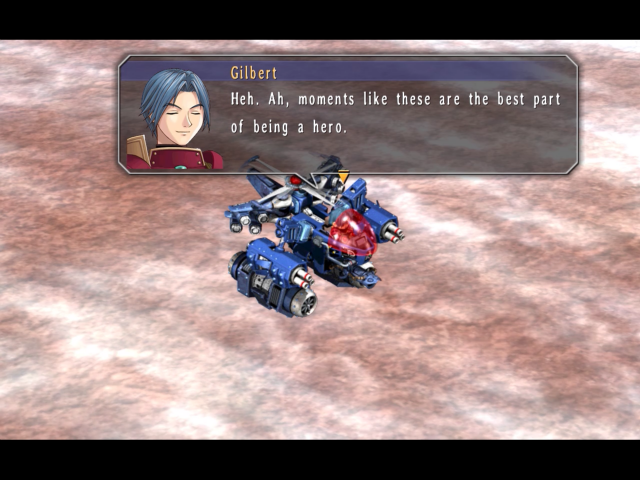 If only there were more people here to marvel at just how cool I am this very moment!

...What?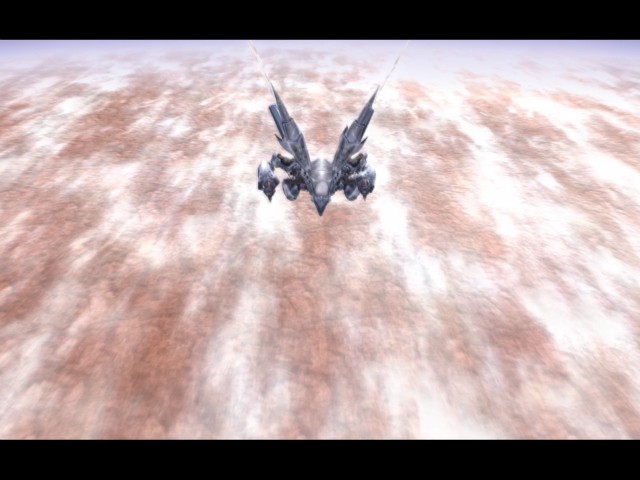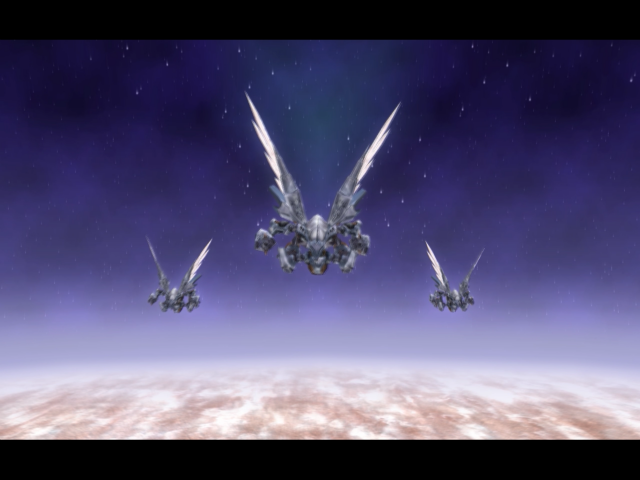 DID YOU REMIND THEM ABOUT THEIR EQUIPMENT YET
JEEZ FRANK THEY CAN DO THAT ANYTIME C'MON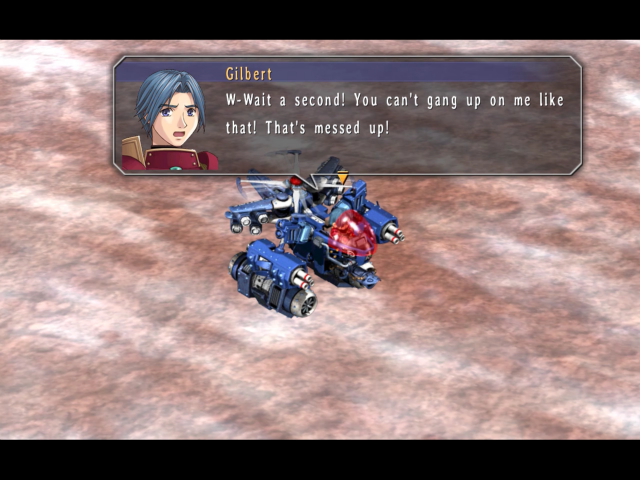 Arseille, can you hear me?! I take it all back! I take it all back!

Craaap. They're out of range!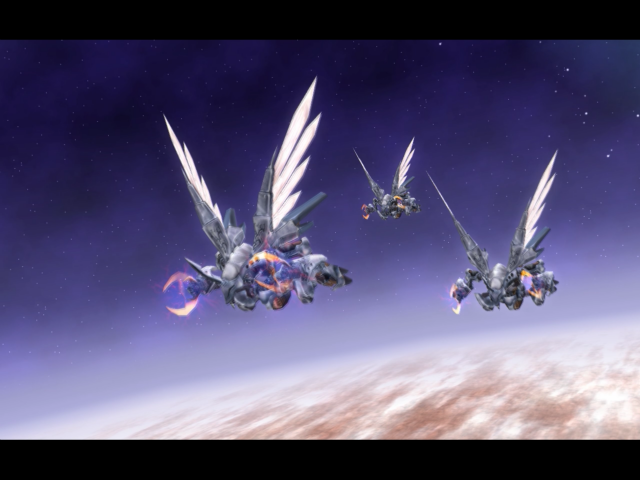 HEY SHOULD WE MAYBE SPLIT UP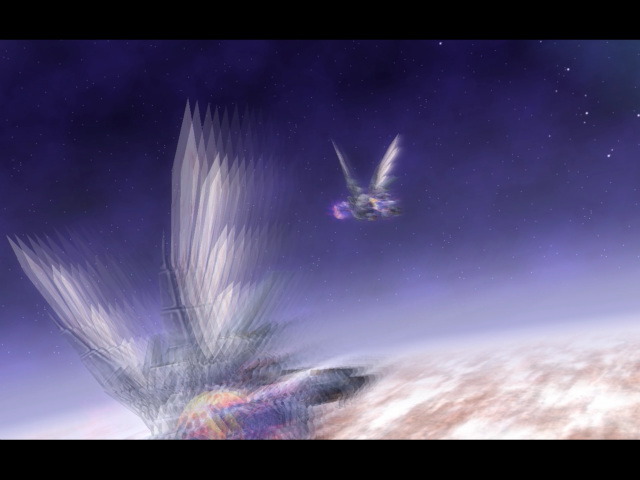 GUYS