Part 2: Unravelled
Chapter 1: Unravelled
Welcome back. Last time on Trapt, we met the leather bondage maid princess Allura, and her sidekick. Who were immediately framed for murdering the king and sent fleeing for their lives.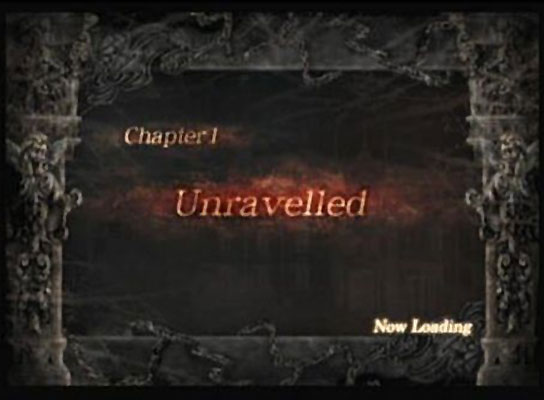 I can't get enough of these load screens.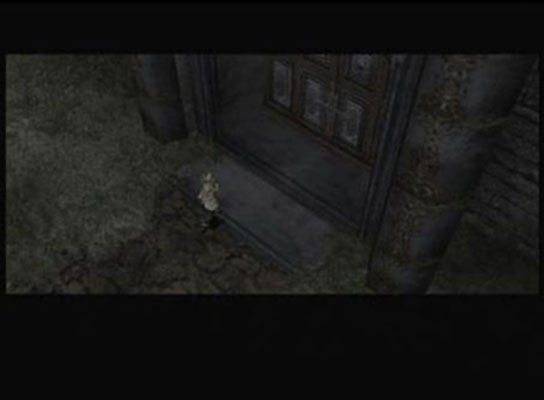 This house looks familiar...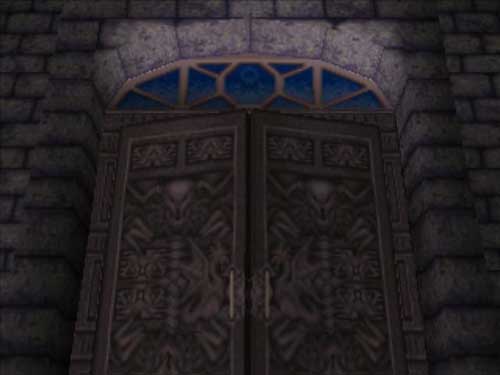 Oh hey, what are the odds?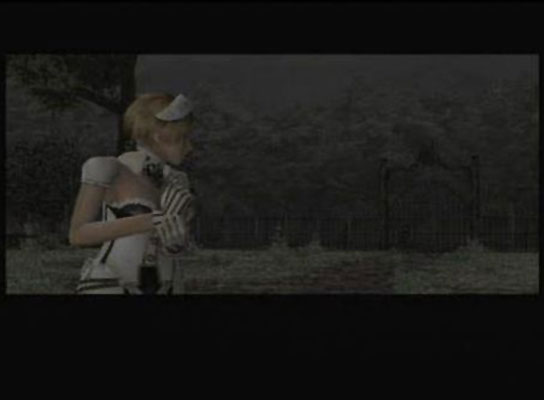 Allura hears the search party coming this way. Better get in that evil looking house, girly.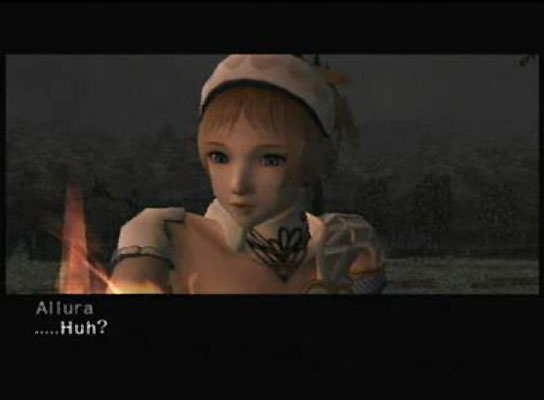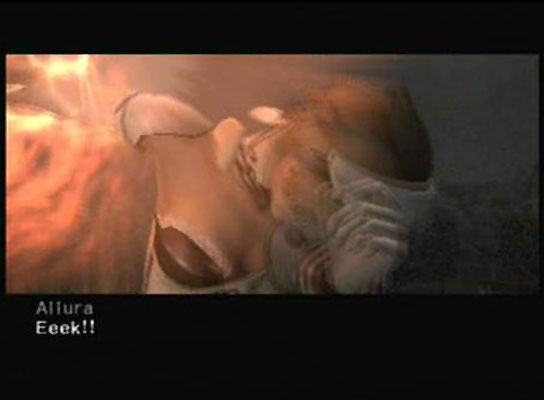 HOLY SHIT HER ARM JUST FUCKING EXPLODED!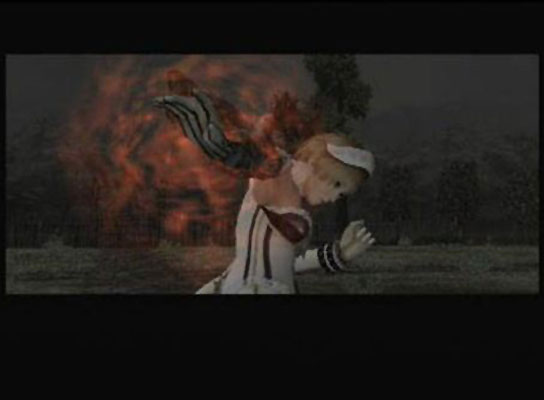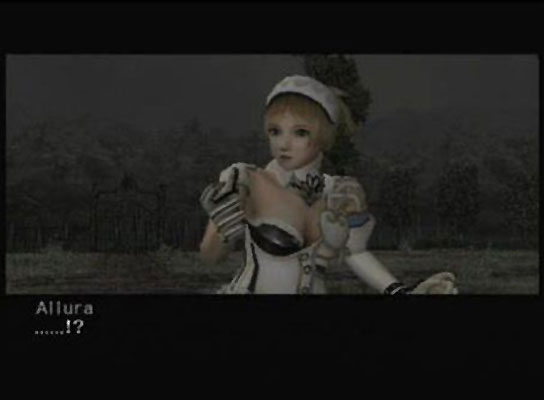 That... that was odd. Maybe the door handle was laced with LSD. Which somehow got through her gloves.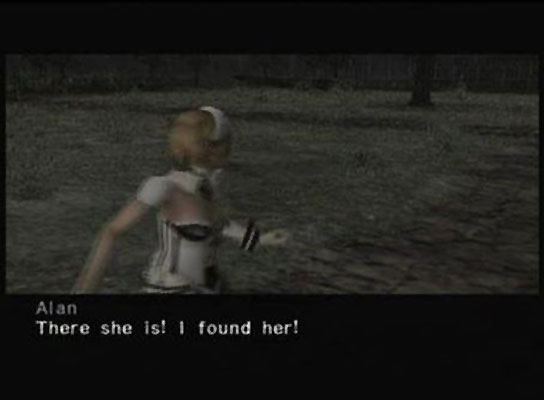 It's the fuzz! Cheez it!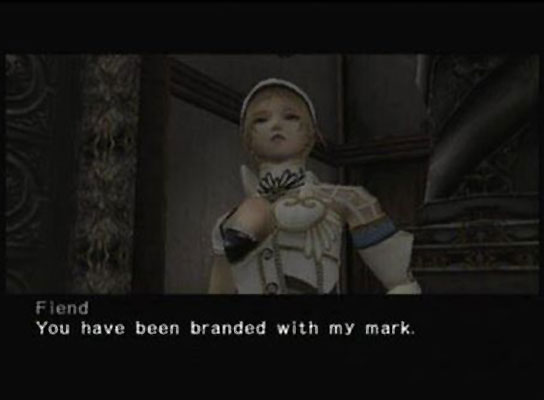 Oh hi Mr. Evil Voice. Good to meet you. Thank goodness you're one for proper introductions.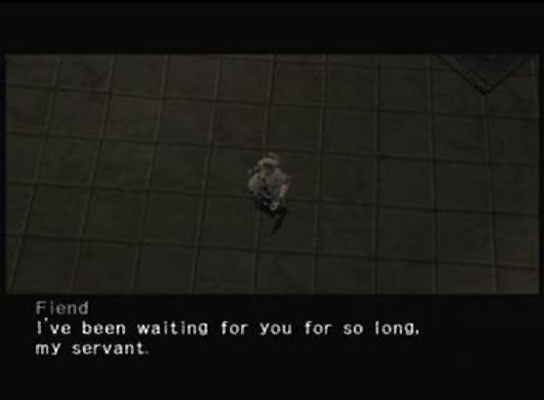 ONE LOAD SCREEN LATER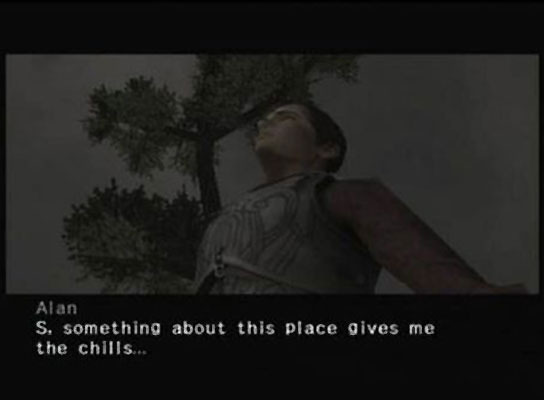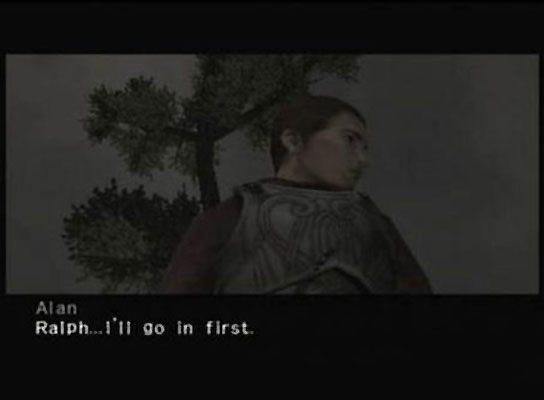 YET ANOTHER LOAD SCREEN. AREN'T YOU GLAD YOU GOT TO SEE THOSE TWO LINES?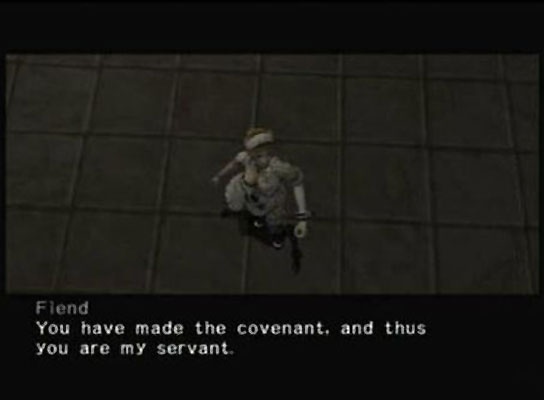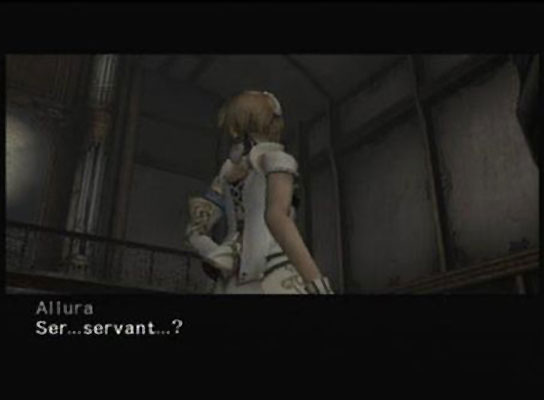 Well isn't that just ironic? Evil Bitch Queen claimed Allura had an arm possessed by the Fiend, whoever that is, and now it came true.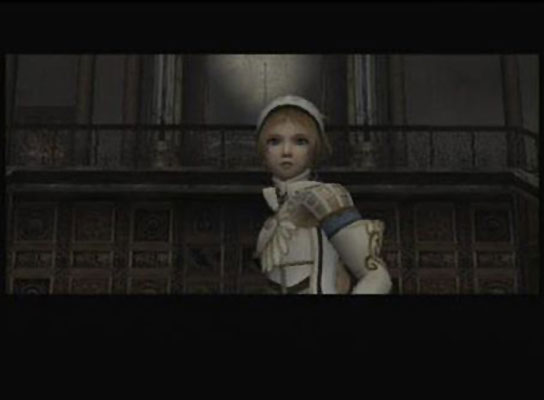 BUUUUUUUH?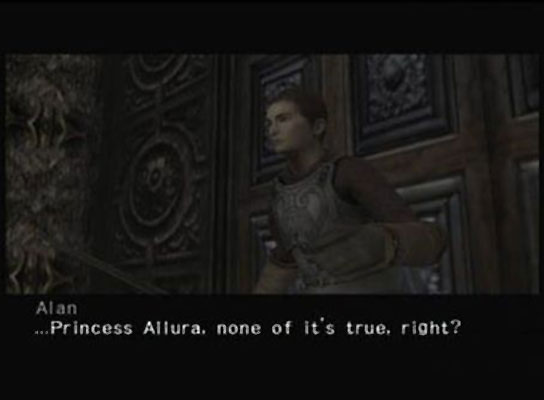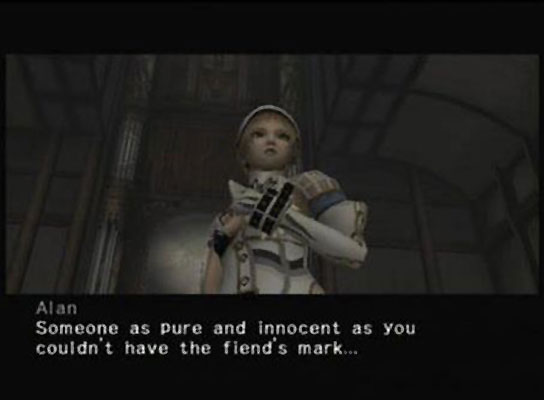 If you asked that five minutes ago, you'd be spot-on.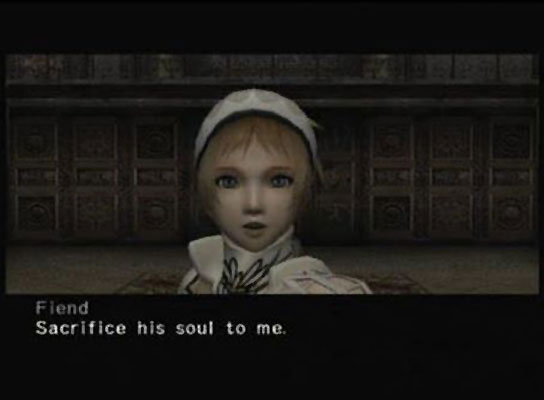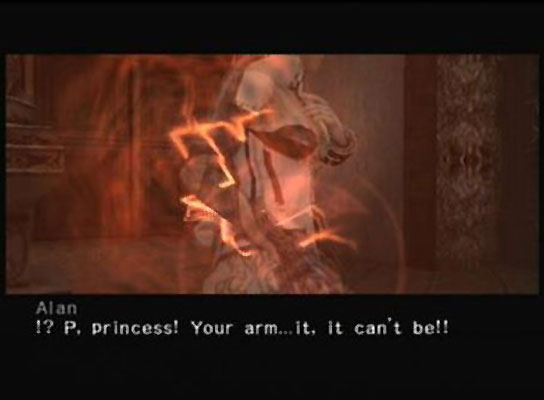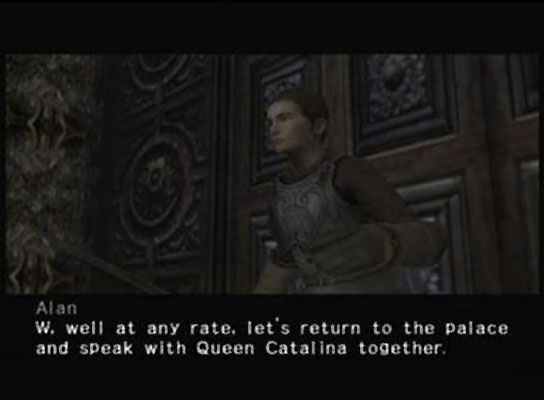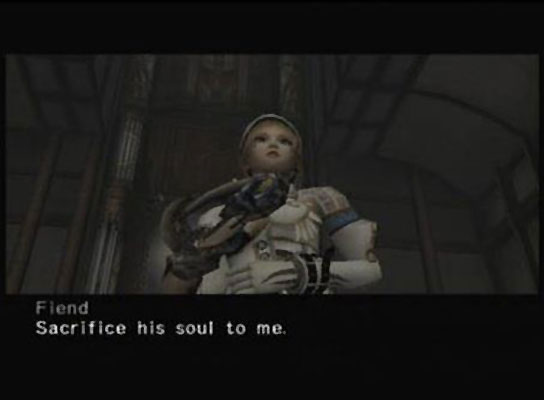 Ok I guess I have to sacrifice his soul to that floaty voice thing. Allura seems to be all right with this.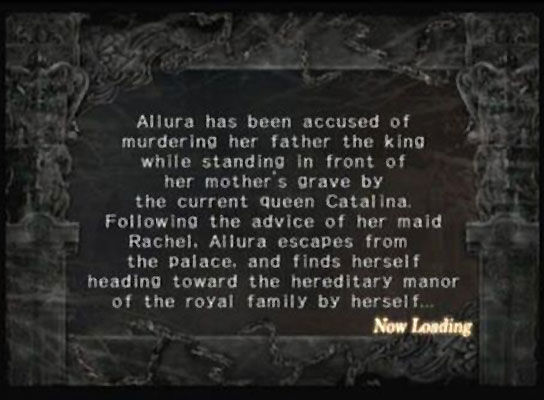 Let's find out more about today's contestants.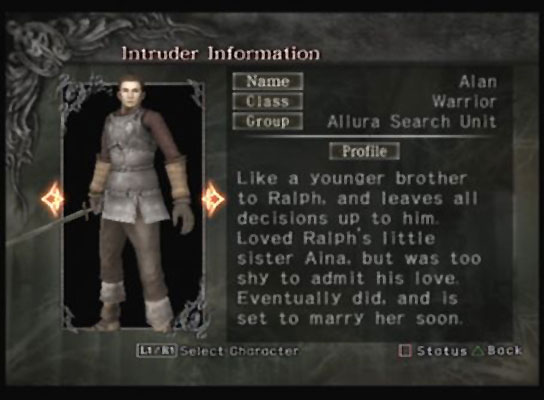 Aww, he has such a happy life ahead of him. Had, rather.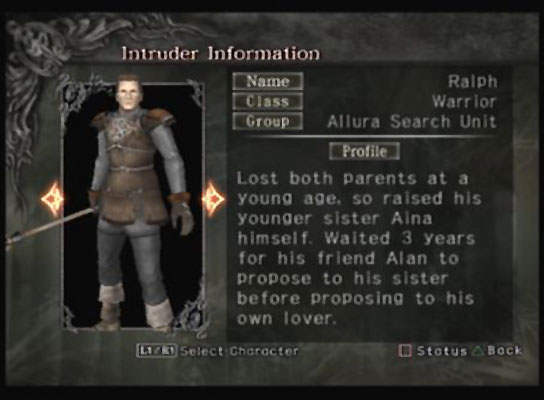 D'awwww, now I feel a little bad about having to kill them and feed their souls to a demon.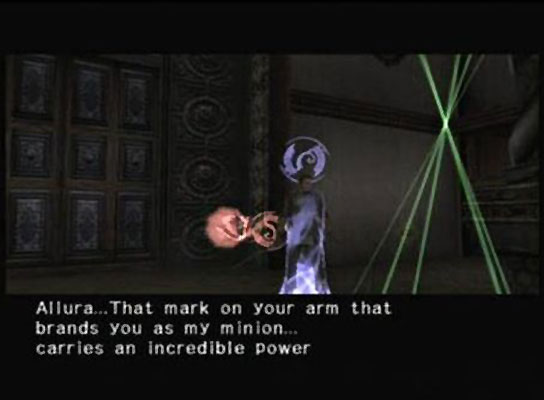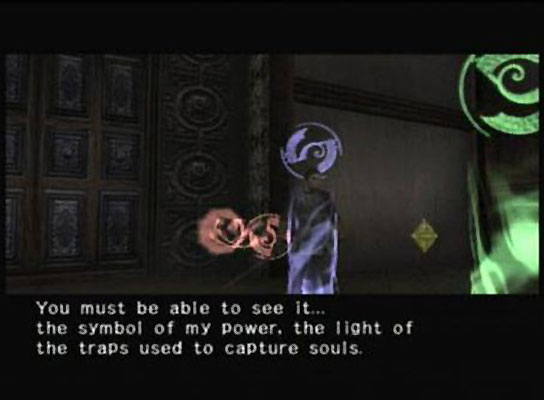 You know the drill by now. Lights are where traps are located, and you push butan that matches color to trigger it once it's charged.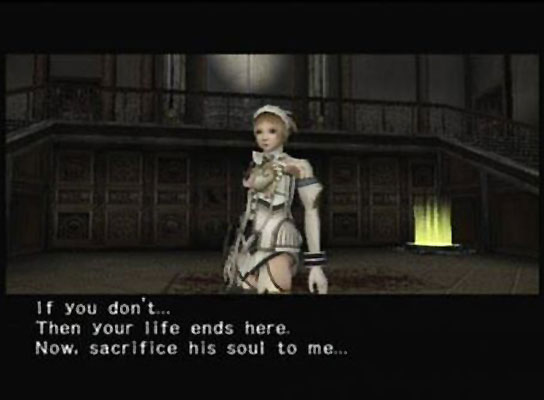 You can kind of see her ass through a gap in her outfit. Not that you could really tell what's what with her patchwork leather corset thing.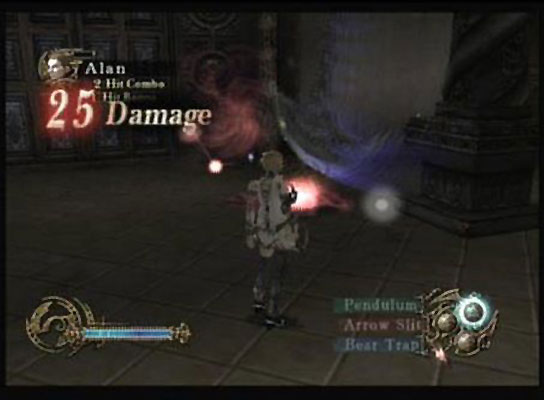 And so Allura kills a man because someone told her to.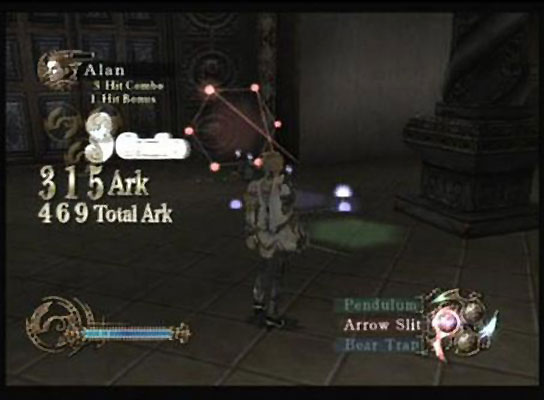 A new feature to Trapt: See those little blue lensflares near Alan's corpse? That's warl, the game's currency. Instead of automatically getting money for hitting people, you have to run around collecting it after it flies out their pockets. It's as big a pain in the ass as it sounds.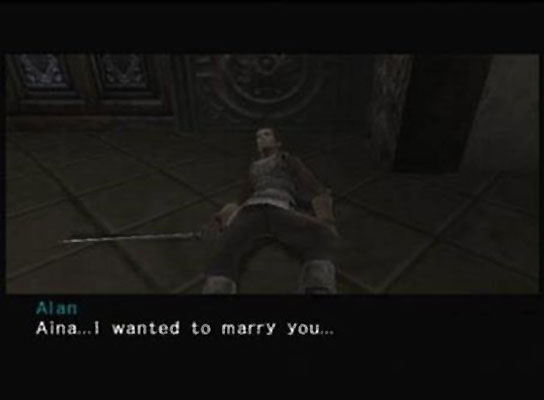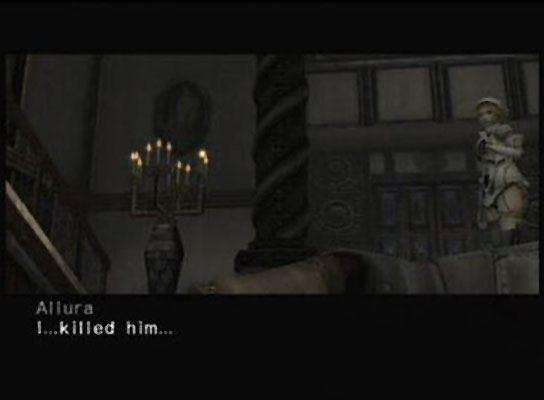 Sure did!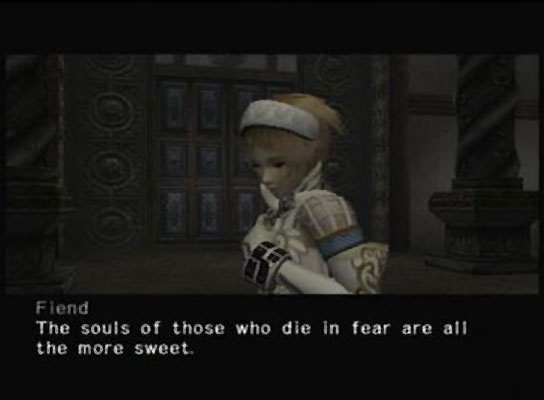 I'm glad I'm not the only one enjoying everyone's misery.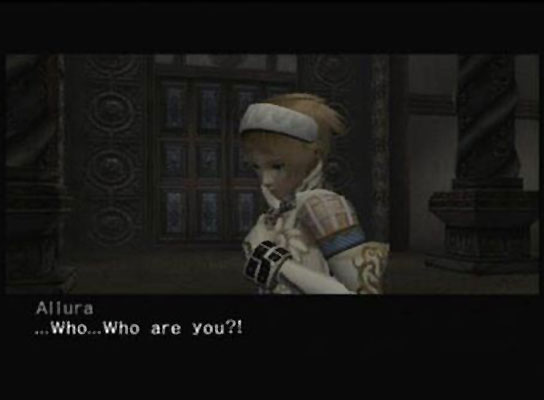 "Feed me souls!"

"Ok!"

"Well done!"

"Uh, who are you?"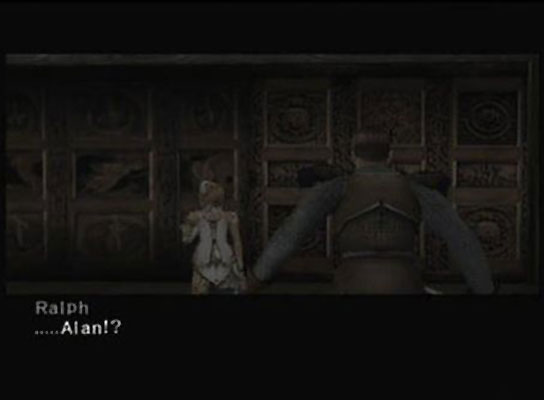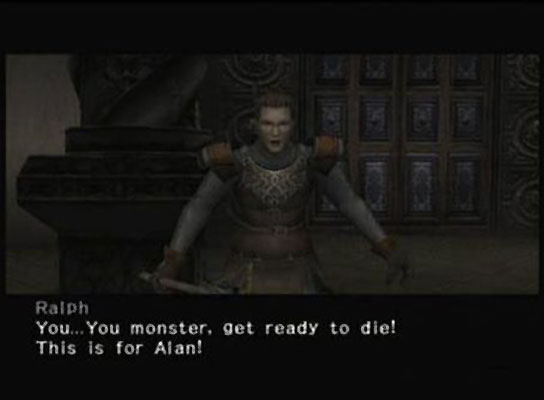 Ah, ha, ha, ha! I never get tired of these guys thinking they can kill my little girls.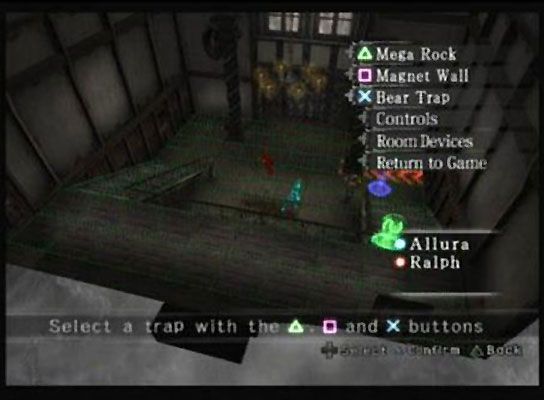 Ye olde trap setup screen. You may have noticed I was a moron and put a magnet wall where I wanted to put a push wall. It made no difference whatsoever. Allura starts off with all the basic trap types.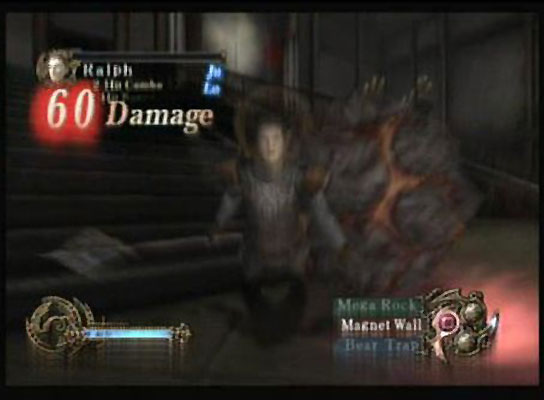 Ah, giant rocks. Where would I be today without you?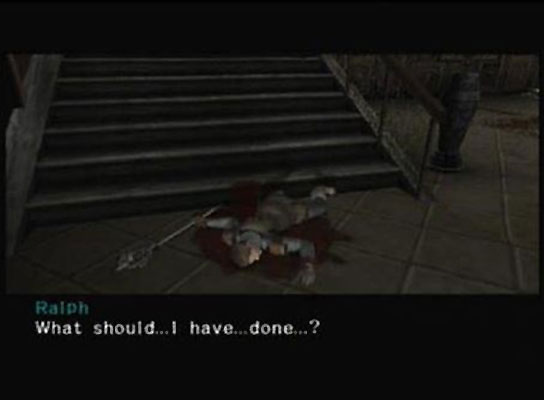 Gone home?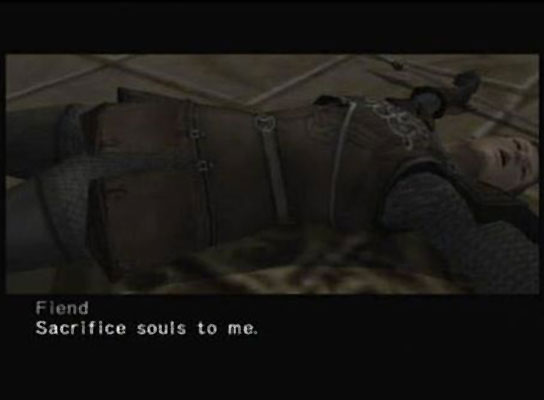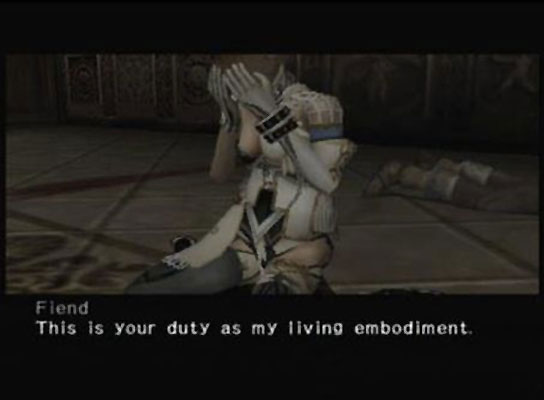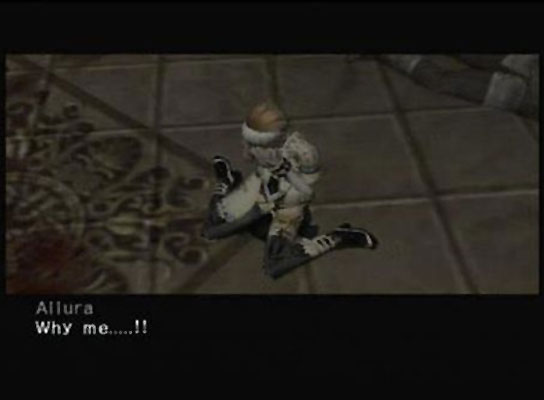 v

v
Meanwhile, in exposition forest...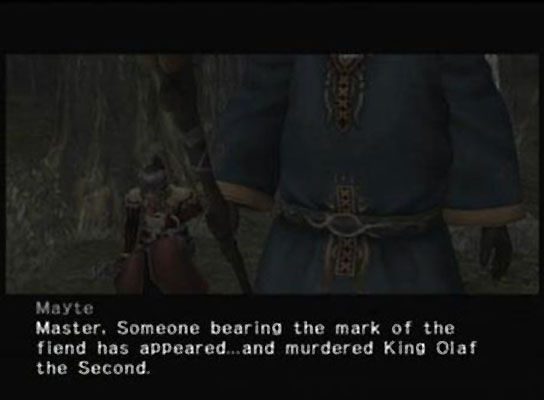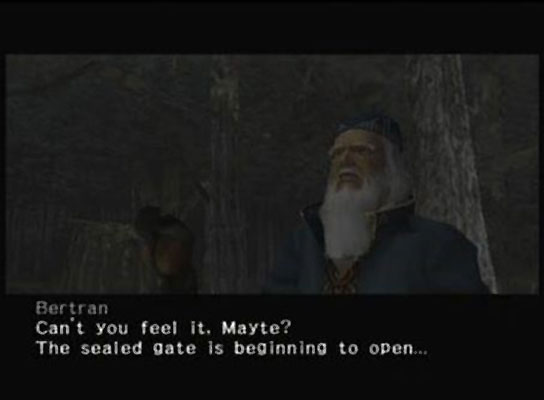 That sounds ominous and plot-rich.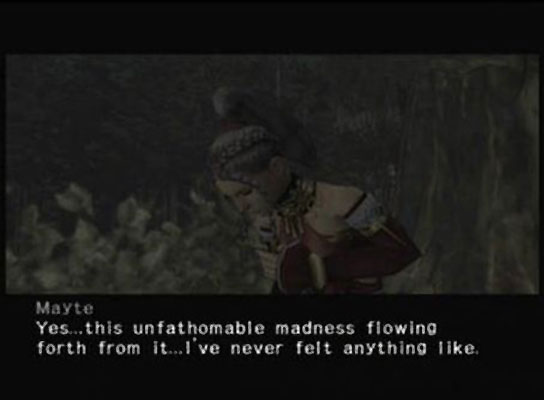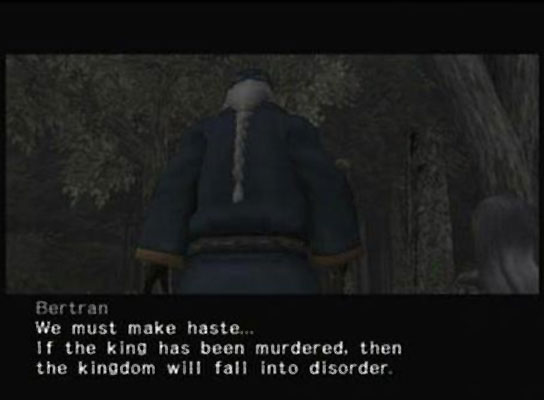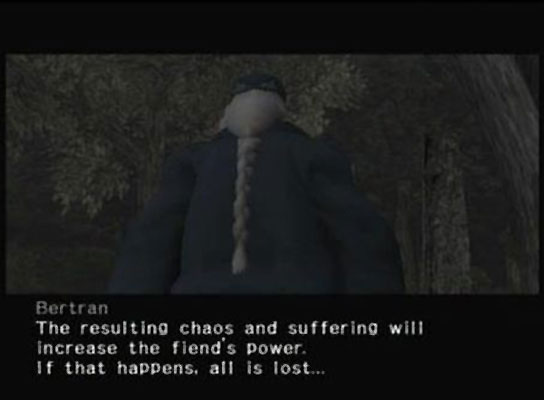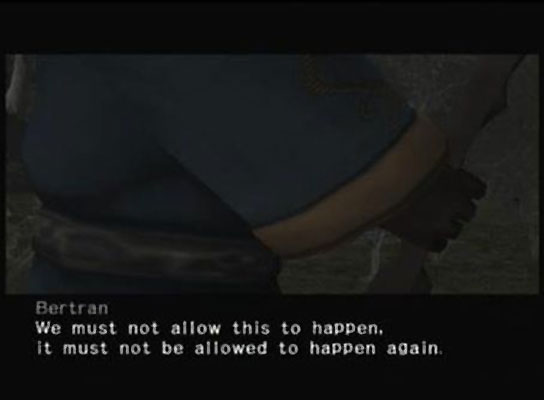 You know that these guys will just die without any fanfare after a dozen chapters of build-up.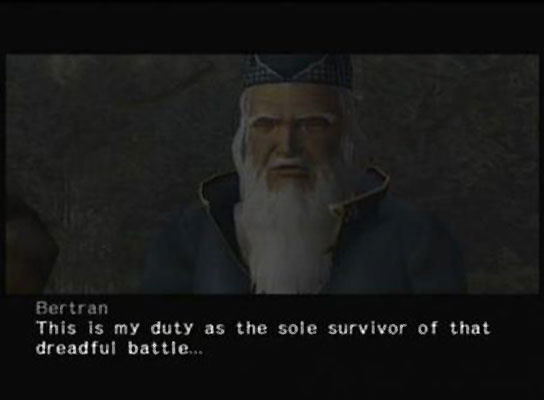 What battle? Who knows! Maybe we'll find out, maybe we'll even care.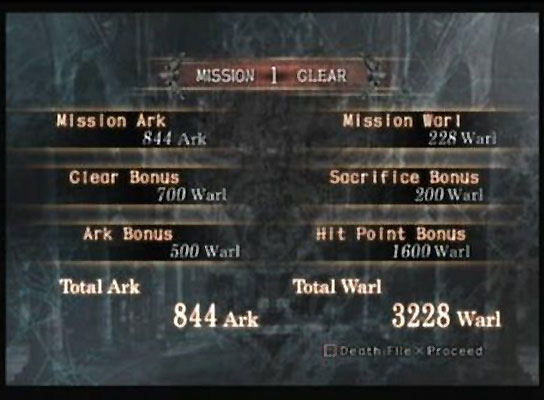 And this chapter's in the can. Hooray!
Videos
Watch most of the first cutscene
here
or
here
Watch the killin's and a little more cutscene
here
or
here
Next time on Trapt: Allura's sidekick shows up and we get to see a brand new feature.