Part 21: Chapter Z-3: Pursuit
Chapter Z-3: Pursuit
Despite only having five operations, Dr. Weaver/Kimishima has her share of filler, like this one, for example. It links off of "An Explosive Patient" on the flow chart.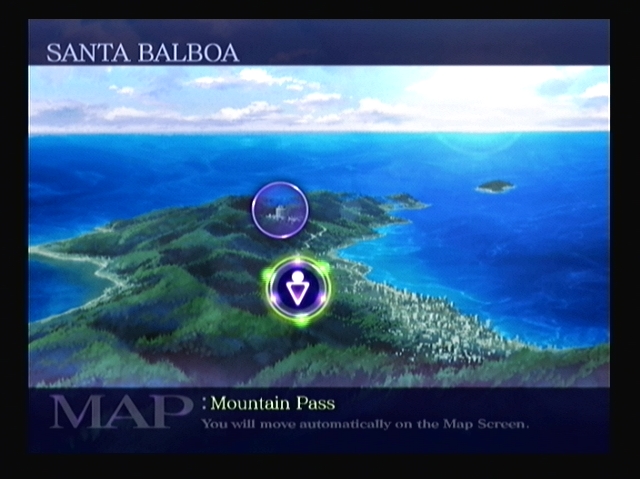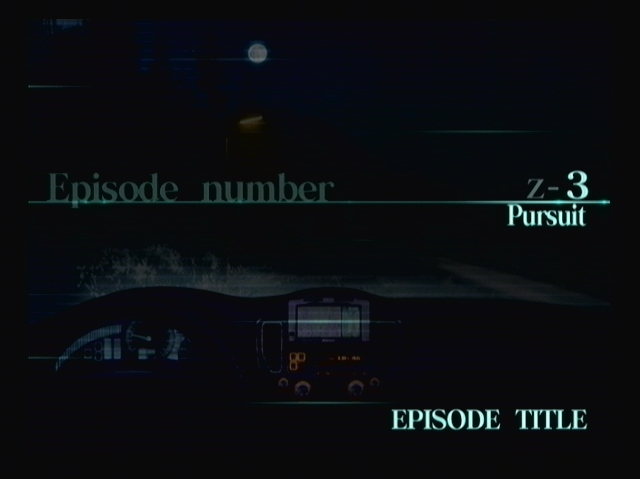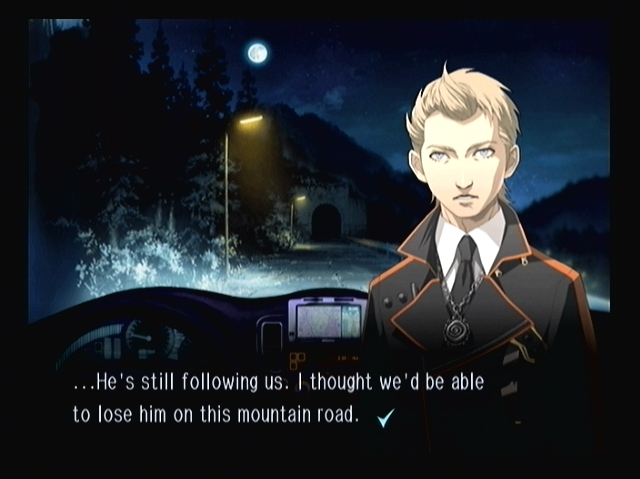 Nozomi:
He did come all the way from Japan. Would you want to leave empty-handed?
Delphi Agent:
drat reporters'll do anything for a scoop. He probably wants to build his career on the remains of the "devil doctor." It isn't often the Japanese Medical Board expels a doctor for having magical powers. Or maybe he wants to get under that labcoat of yours and start some rumors of his own.
What?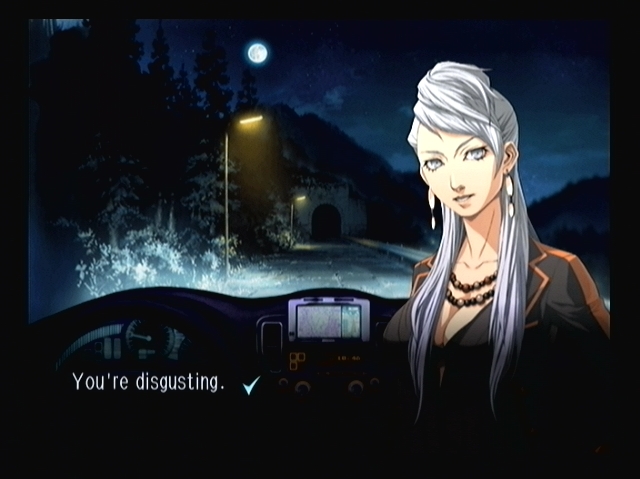 Nozomi:
What makes you think it's me he's after, anyway? Maybe he stumbled on your organization; they have a presence in Japan, don't they? Considering all your activity lately-
Delphi Agent:
If anybody had found out about us, I'd know. If it's alright with you, I think this situation calls for a little more speed.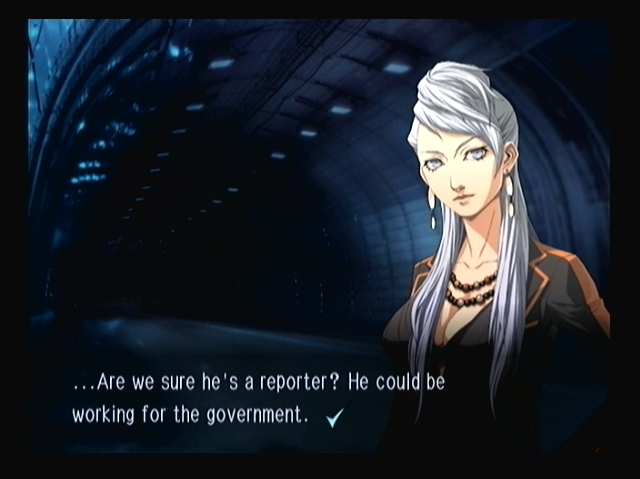 Delphi Agent:
The government wouldn't be so obvious. It's clear he has no idea what he's doing. I've had training, but he's going to get himself killed if he keeps driving like that.
Nozomi:
Look out! There's a curve ahead!
Delphi Agent:
I know that!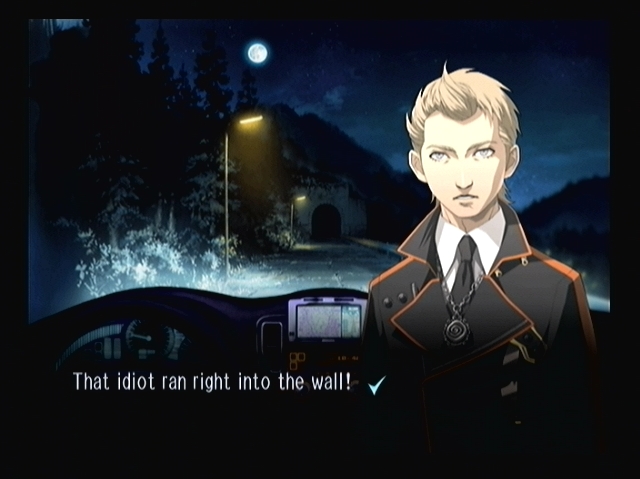 I know the background is the same as before, but I think we're supposed to be on the other side of the tunnel now.
Nozomi:
Go back.
Delphi Agent:
You don't think you're going to save him, do you!? It's his own fault this happened.
Nozomi:
And how do you think his newspaper will treat this story if he dies? I'm already in enough trouble as it is.
Delphi Agent:
Tch, doctors... This would be a lot easier if you didn't have a conscience. We're getting the hell out of here if he's already black-tagged, understand?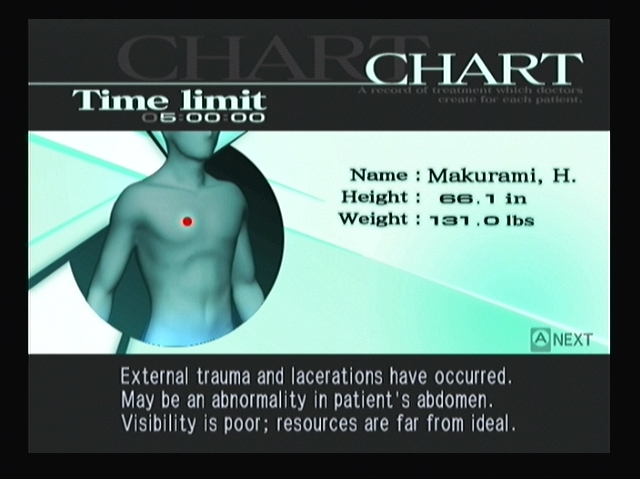 This was a tough one. I didn't find any medical drama actor or character with this name, and googling it mostly got me walkthroughs for this operation. However, there is a Japanese writer named Haruki Murakami. I can't be sure, but it's the same first initial, and only two syllables switched for the last name, which makes me wonder if someone on the localization team wasn't a fan of his books or something.
Nozomi:
It's too dark to see. We'll need to get him over in front of our headlights. Here, help me pull him out of the wreckage.
Delphi Agent:
No good! His leg is stuck.
Nozomi:
Guess I don't have a choice. I'll have to treat him here.
Delphi Agent:
Can you even do that!?
Nozomi:
I wish he was in a better position, but it shouldn't cause too many problems. If you have any suggestions about getting some light over here, I'm all ears.
Delphi Agent:
I think we're in trouble. The crash shorted out the tunnel's electrical system. With him on that side of the wreck, my headlights won't be able to do much, either.
Nozomi:
...Necessity is the mother of invention.
Delphi Agent:
A penlight!? You've gotta be kidding.
Nozomi:
Nope-and you're going to be holding it. Just shine it where I tell you, okay? Most of the trauma is...here. I don't like the looks of his abdomen, either. * sigh * Tonight's abdominal surgery will have two objectives:
-Extract any foreign objects.
-Suture any lacerations
Given the situation, that's about all we can do for him.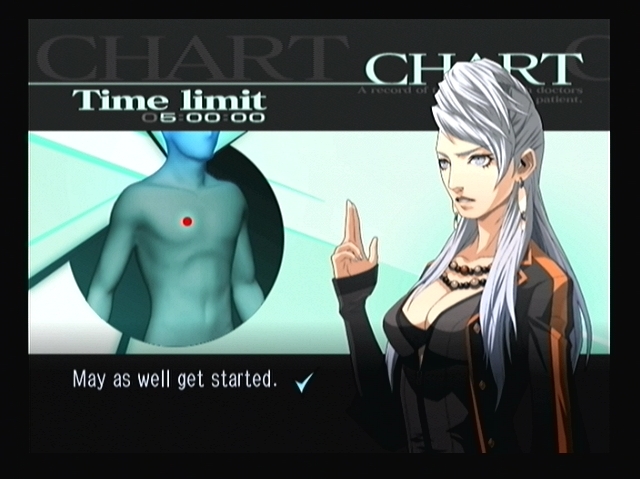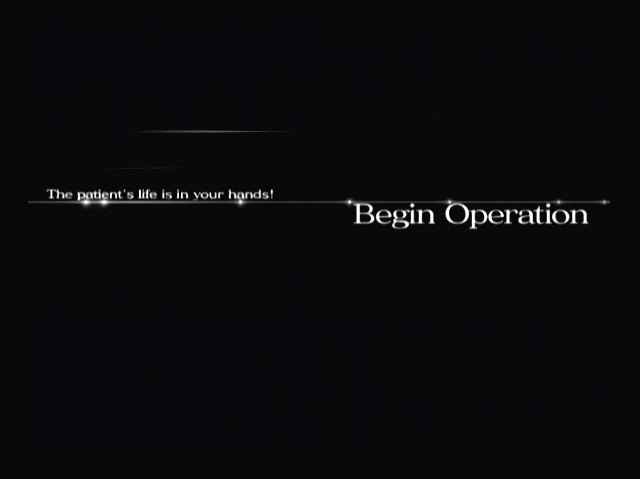 OPERATION VIDEO
Gamevee
Viddler
As you know, the gimmick attached to this operation is the darkness. The penlight appears where the bandages usually are.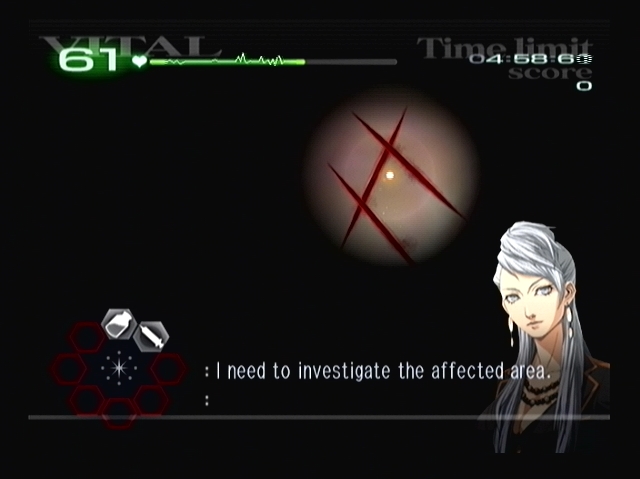 You won't be allowed to use any tools except for the gel and syringe until you investigate these lacerations on the right. On hard, vitals will drop extremely fast, so you'll want to get over there right away.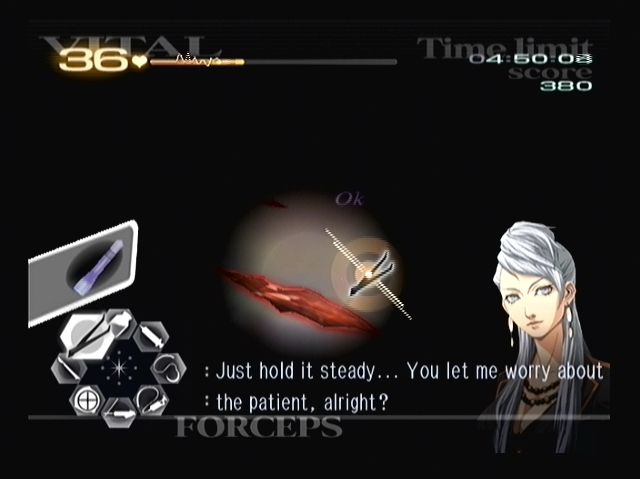 You tap a to set the location of the light, and need to select it again when you want to move it. As I said, vitals will be dropping faster than you can raise them with just the syringe at first, and the best way to deal with that is by fixing the wounds quickly. Otherwise, spread some gel around before injecting stabilizer.

You need to fix the lacerations on the right, the large gash at the bottom, and the piece of glass stuck in the skin a little above it.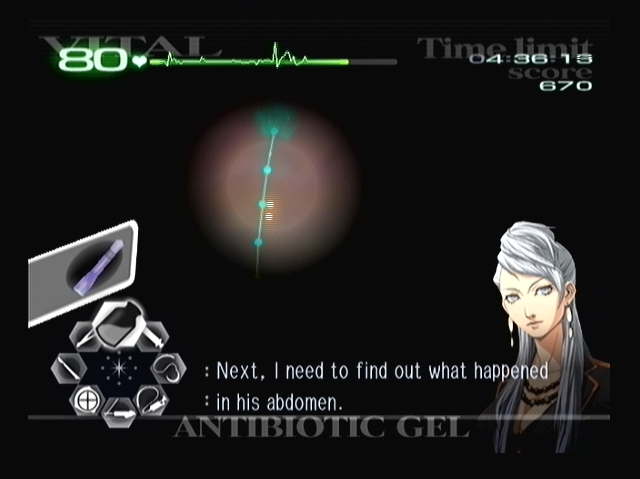 Finishing up out here is only the first step. You still need to open him up to complete the operation.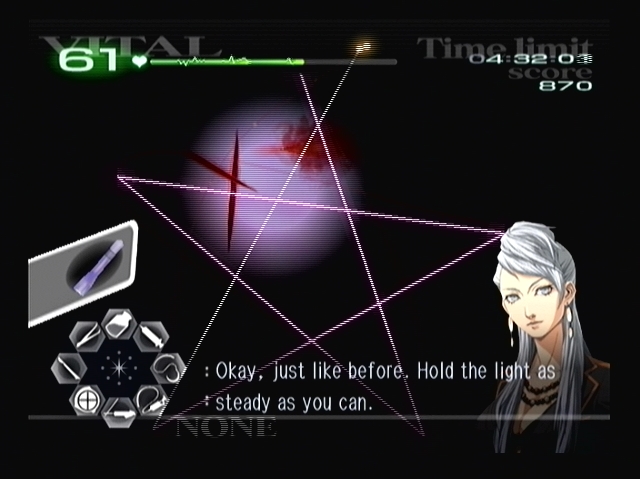 The next section has the same wounds as before, but in a different position. This is all very easy on normal, but on hard, you'll want to use the Healing Touch around here. It should carry you through almost to the end of the operation.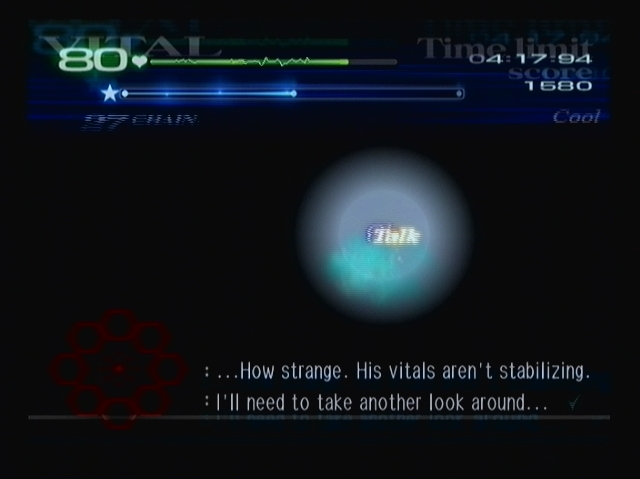 It's still not over once you finish the second part. You'll be automatically taken to the last set of wounds.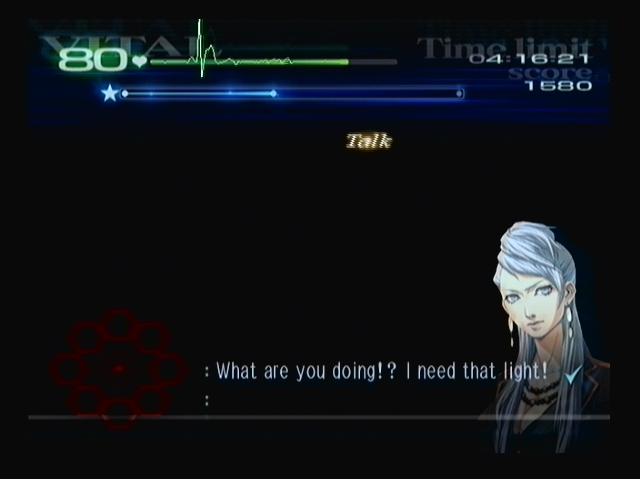 Delphi Agent:
I didn't... it wasn't me! I think the batteries might have died.
Nozomi:
Dammit!
Delphi Agent:
I knew this was a bad idea-look, we have to get lost.
Nozomi:
There has to be something we can use around here.
Delphi Agent:
Wait-what about this?
Nozomi:
It's a camera...? Oh, the flash! This poor bastard's lucky he's a reporter.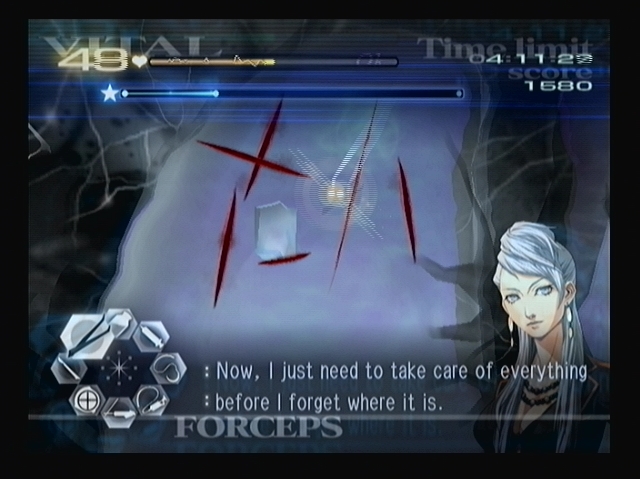 Here's something you hope your doctor never tries: The camera illuminates everything for a brief moment, which gives you time to memorize where the wounds are and begin treating them. You only get to use this once for the special bonus on hard, so you'll need to do at least some of your work in the dark.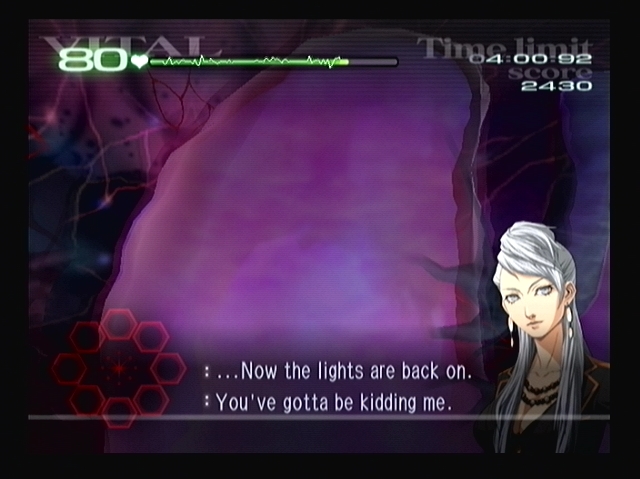 The third group of problems is the last. You even get to finish up in the light.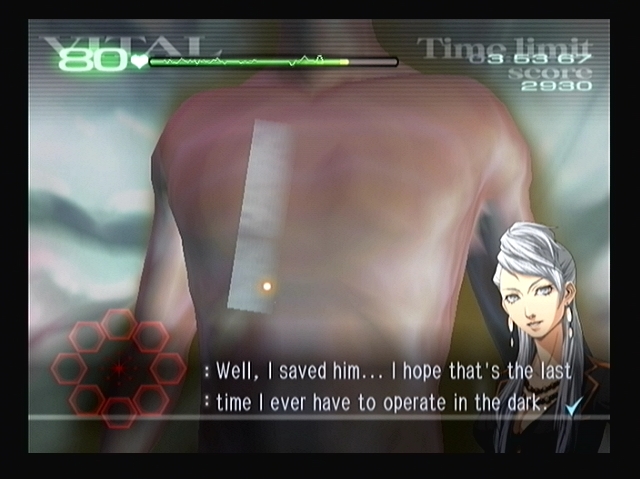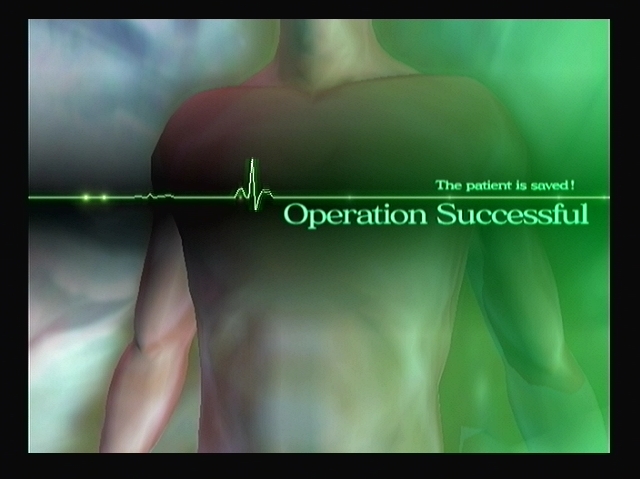 This operation is actually a lot more fun on hard, when it actually requires effort. I was caught so off-guard by the difference that I failed on my first try.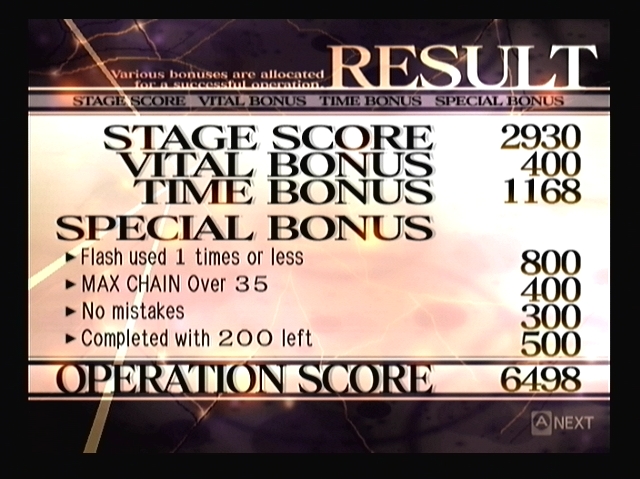 Other than the camera, these are all the usual requirements for this kind of operation.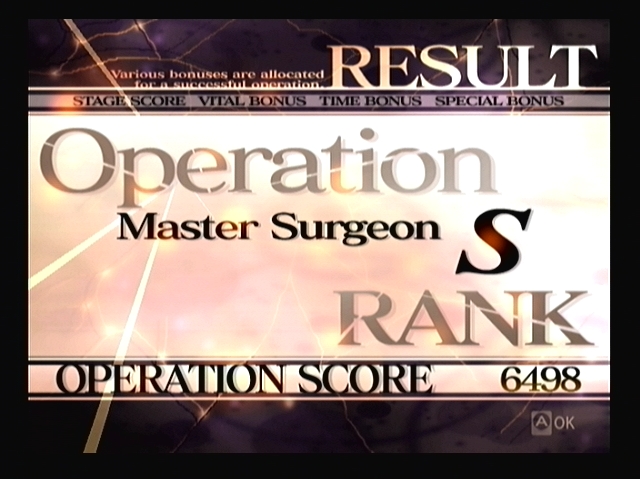 Unfortunately, with all my fumbling in the dark, I didn't quite get enough Cools for XS.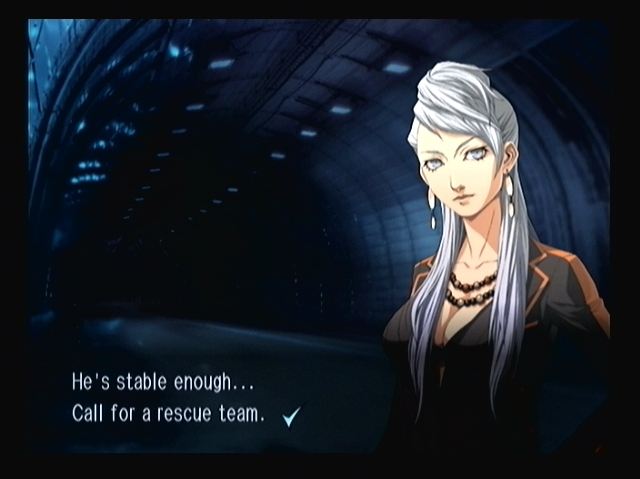 Nozomi:
Hey, you weren't half-bad as an assistant.
Delphi Agent:
Yeah, well I don't intend to make a habit of it. Let's get out of here. The last thing we need to do right now it play twenty questions.
Nozomi:
Let me drive. That put me in a good mood.
End of Chapter Z-3