Part 26: 9: Progress
Due to the structure of the following chapters, today's update is really short. A sacrifice had to be made somewhere!
Chapter 4-9: Progress
Note: In Under the Knife, this chapter is called "New Laser Technology."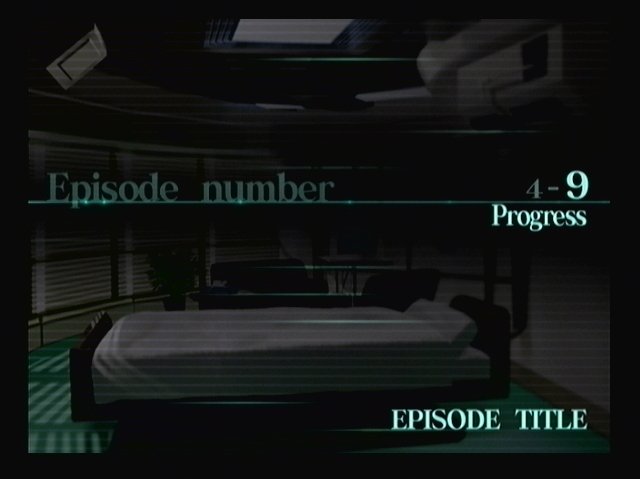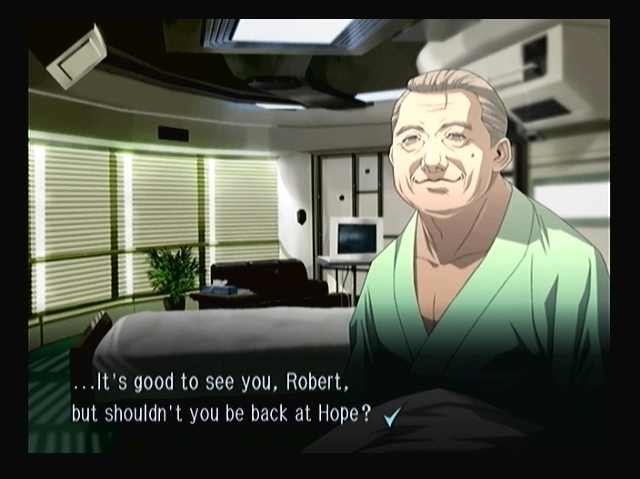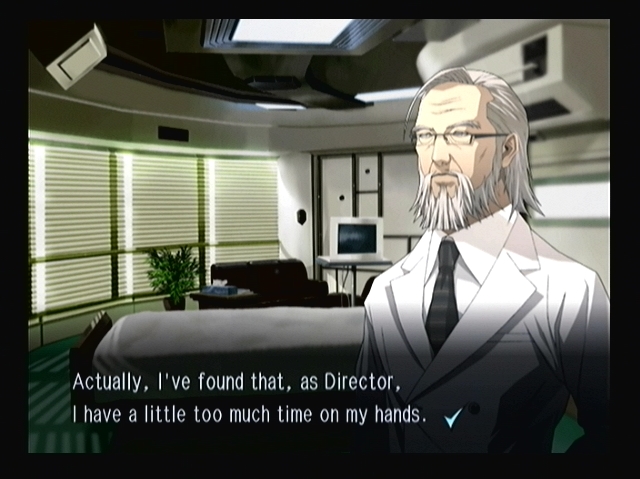 Anderson:
I'd think a doctor of your ability wouldn't have time to spare. Oh, are you here to visit your favorite student?
Derek:
How are you feeling, Secretary Anders-!? Dr. Hoffman! When did you get here?
Hoffman:
Derek wasn't my student, Richard. I didn't teach him anything. ...I've known the Secretary for a long time, and came to see him.
Anderson:
I'm sorry that our visit had to be under such unfortunate circumstances.
Hoffman:
It isn't your fault-this is not ordinary disease.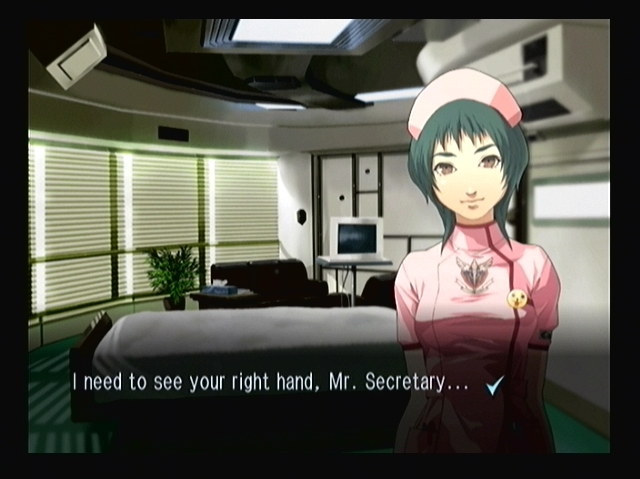 Hoffman:
Sorry, am I in the way?
Leslie:
It's fine, don't worry.
Hoffman:
Pretend I'm not here. I want you to be able to do your job. Richard, I'll be honest. You're not going to be happy, but I took a look at your charts. I'm going to be taking part in the briefing as well. Is that alright?
Anderson:
So, you've started practicing again?
Hoffman:
Don't jump to conclusions-I'm only acting as an advisor, and only until you're discharged. I hope you can forgive my selfishness. Besides, Caduceus owes me, after taking one of Hope's best surgeons.
Anderson:
Well, I had a request for you, as well. Even if I said no, it wouldn't stop you. Do what you think is best.
Hoffman:
Okay. Is director Kasal here?
Leslie:
He should be in his office.
Hoffman:
I'll go speak with him, then. Get some rest, Richard.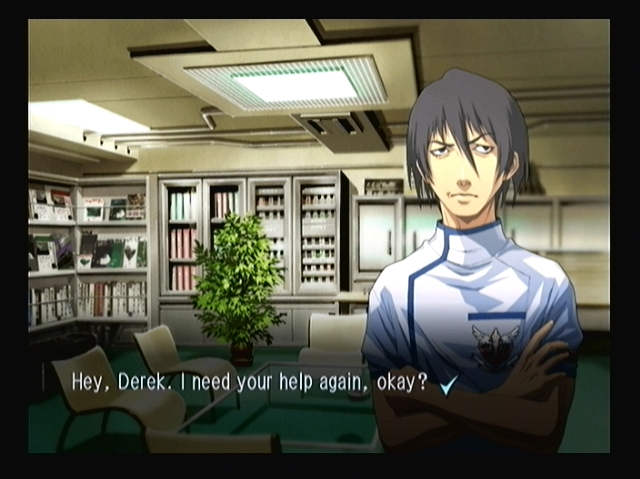 Derek:
Is this another puzzle? I hate those stupid things.
Tyler:
Yeah, he may look smart, but Derek used to copy off my tests.
Derek:
That was a long time ago!
King of academic dishonesty: Derek Stiles.
Victor:
Seriously, it'll only take a few minutes.
Derek:
Whatever. But I still don't understand how these things make any difference.
They pad the gameplay time, D.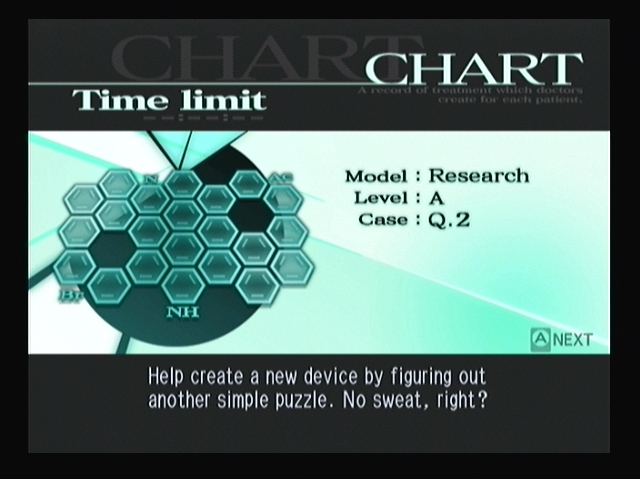 Victor:
I have two puzzles this time. They should be decently similar to the last one. I'm counting on you, Dr. Stiles.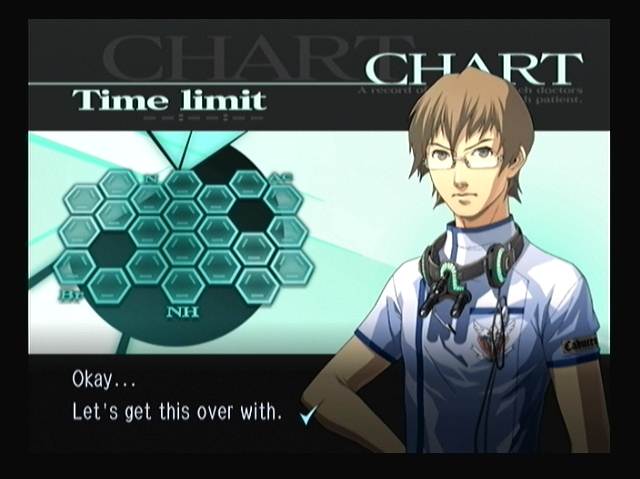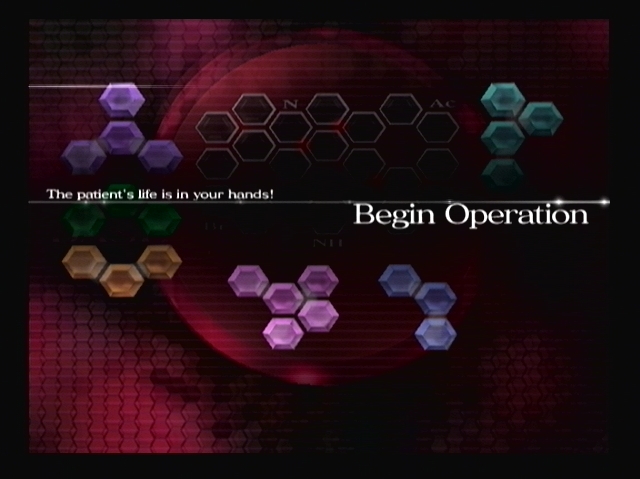 I'm basically just putting this in for posterity. I didn't even comment, because there was nothing to say. I also didn't do a test run, but I still managed to remember the solutions fairly quickly.
OPERATION VIDEO?
Viddler
Dailymotion
In addition, Gamevee seems to be down or something. Dailymotion is my temporary solution.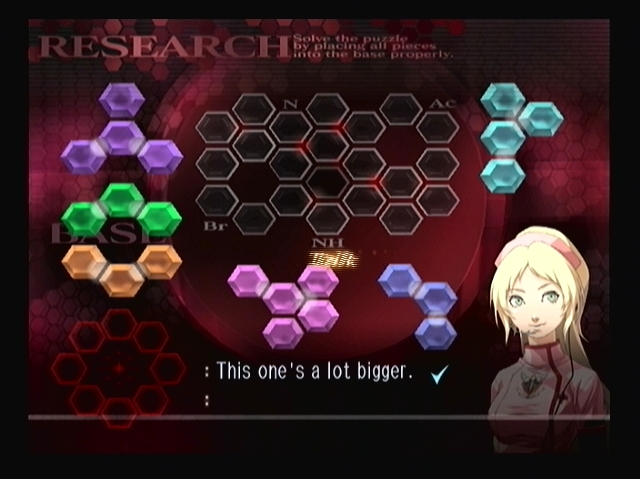 Compared to the first puzzle, this one's just a little harder. Let's see...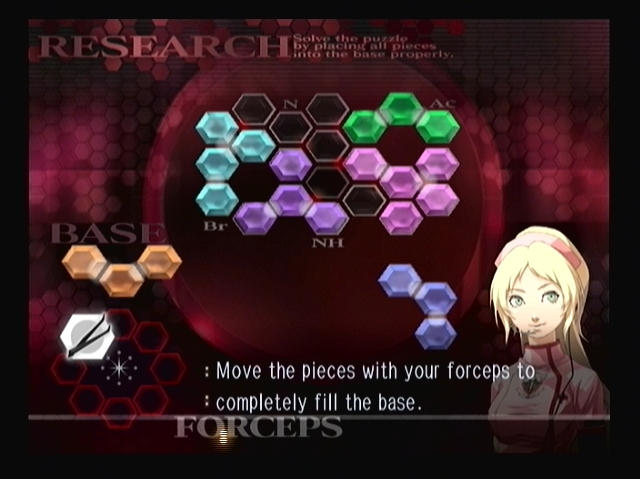 No...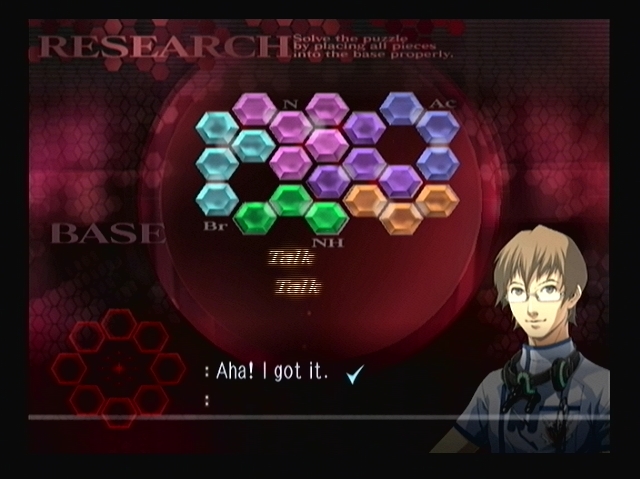 That's it.
Angie:
There's another puzzle, Doctor.
Derek:
......
Angie:
Don't look so down. Come on, let's try the next one!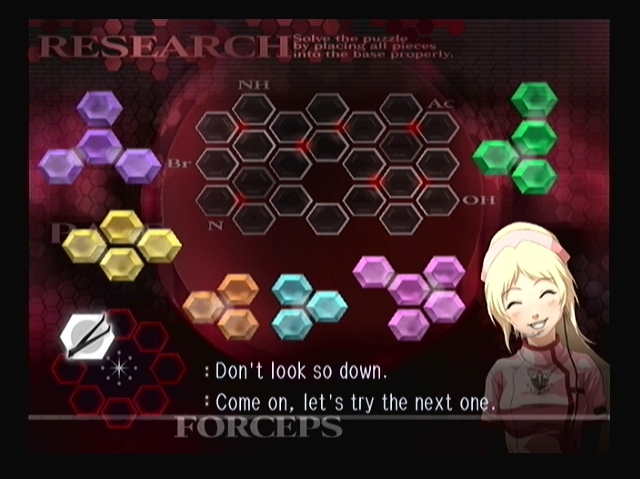 I consider the last puzzle to be the hardest. That depends on how you approach it, of course.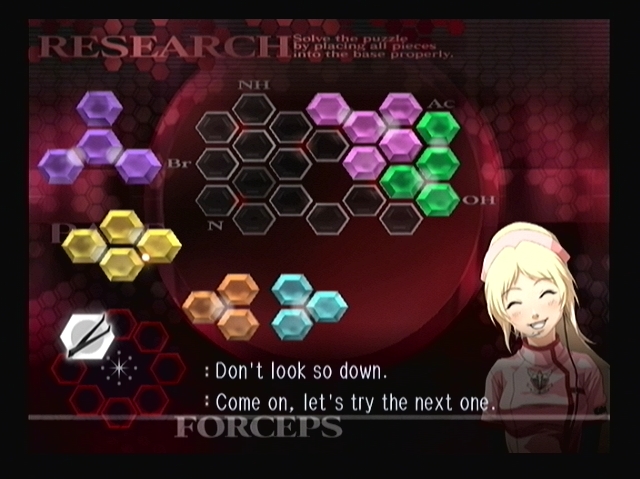 Umm...




That's no good.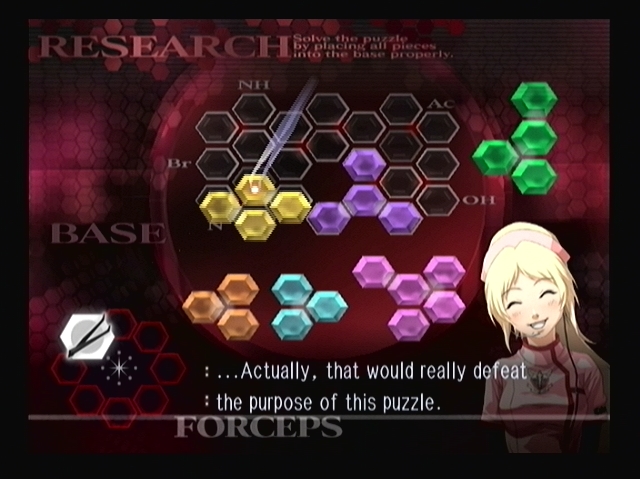 Maybe...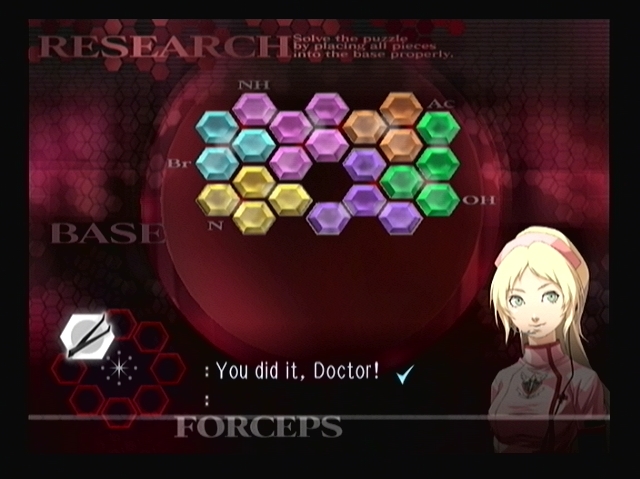 Got it!
Angie:
You don't look well. Are you alright?
Derek:
Ugh. I'll be okay.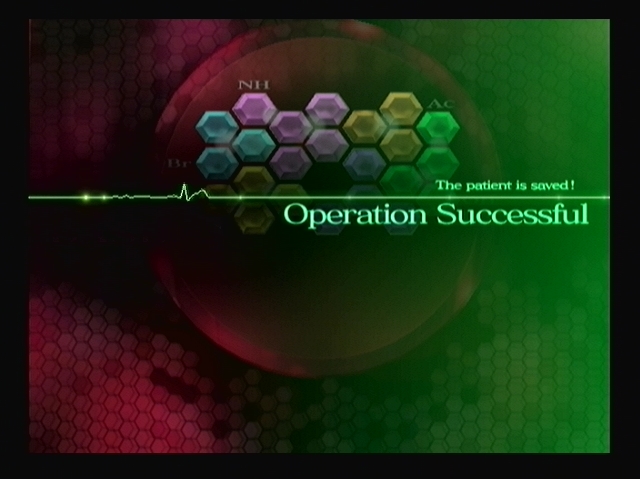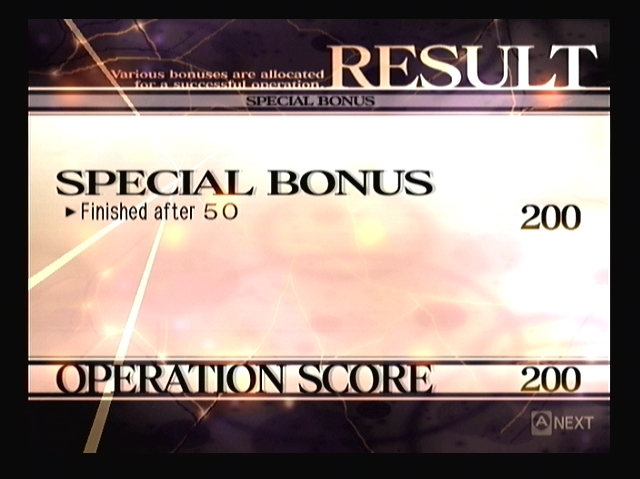 My time was so bad, the game gives me 200 points out of pity.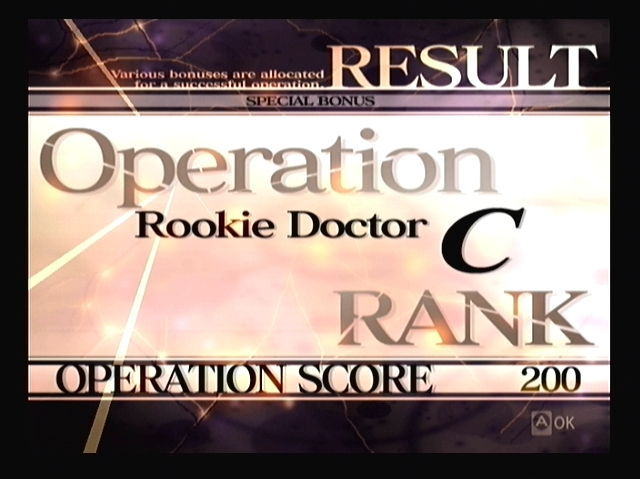 Although, that's probably the fastest I've ever solved them without the solution fresh in my mind.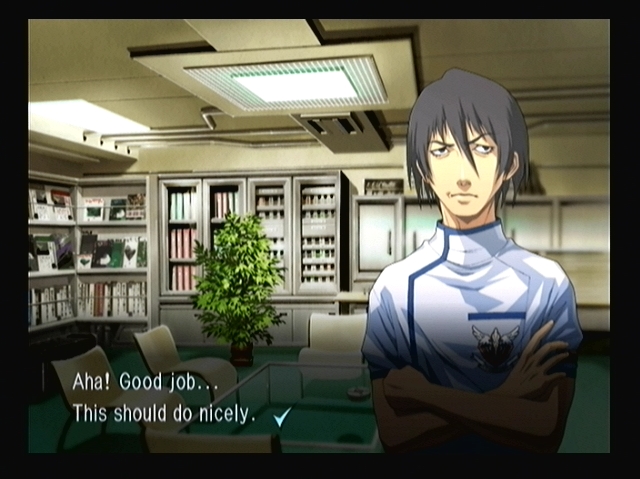 Derek:
(Wow. That was almost a compliment.)
Victor:
Overall, you only contributed about 1%. But still, thanks a lot.
Derek:
* sigh *
Victor:
I had all of Caduceus help out this time. That gave me more than enough data. I should be finished in no time.
Tyler:
So can you really do it?
Victor:
What are you, stupid? That's the reason I'm here.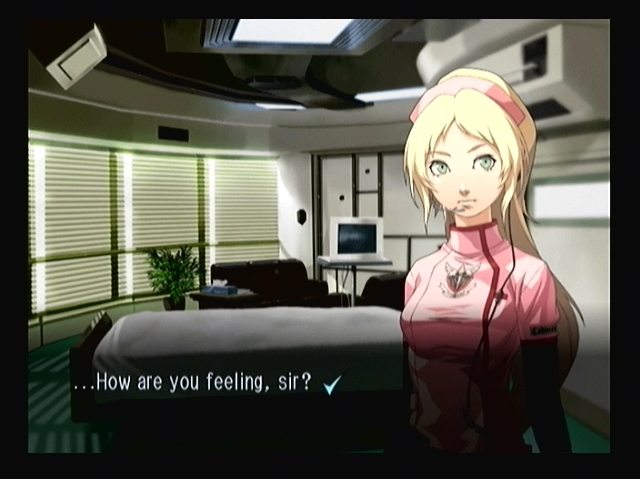 Anderson:
When I was younger, I was in much better shape. I never got sick. Now I understand. Having a disease is so painful. If Delphi is capable of creating something like this, they need to be stopped at any cost.
Angie:
Of course, sir.
Anderson:
But... I'm glad. I don't know how to operate on patients or how to research treatments. So, if the only way I can help fight GUILT is to be your test patient, then so be it. I'll gladly fulfill my obligation to Caduceus. Don't worry. I won't give up until you find some sort of treatment.
End of Chapter 4-9
Tune in next time for the end of chapter 4