Part 22: Part 1: Project Dreamland
Update 20 Part 1: Project Dreamland
"March nineteen, report on 'Project Dreamland' and current situation.
First of all, our analysis of the Biomass is complete. The results are largely unhelpful at the moment, but will likely pay off later. For right now we know it draws in all sorts of energy, mostly from light, some from geothermal, and from consuming organic material in its path. Transgenants are drawn to it, and the ones we have seen in the Biomass are largely psionic. The best the research boys can give me is to avoid it for now.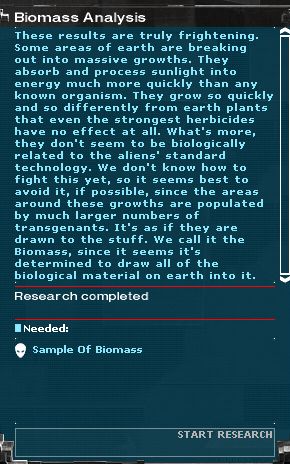 Great fucking advice, avoid it. Avoiding it really is not an option at this point as it continues to threaten our front line bases. The lab is currently working on a theory involving the transgenants, something about finding the exact cause of the mutations or some common link in all of them. This could be helpful with developing some form of biological warfare against the transgenants. I remember that X-Com made effective use of toxic weaponry in AW3, so I'm sure we could do the same.
At around 22:00 on march seventeenth the base at Trondheim was lost. It was empty of all supplies and personal at the time of course, but it is still a major set back and a grim reminder that currently we are unable to stop the spread of the Biomass and it hangs over our head like a guillotine blade slowly waiting to drop.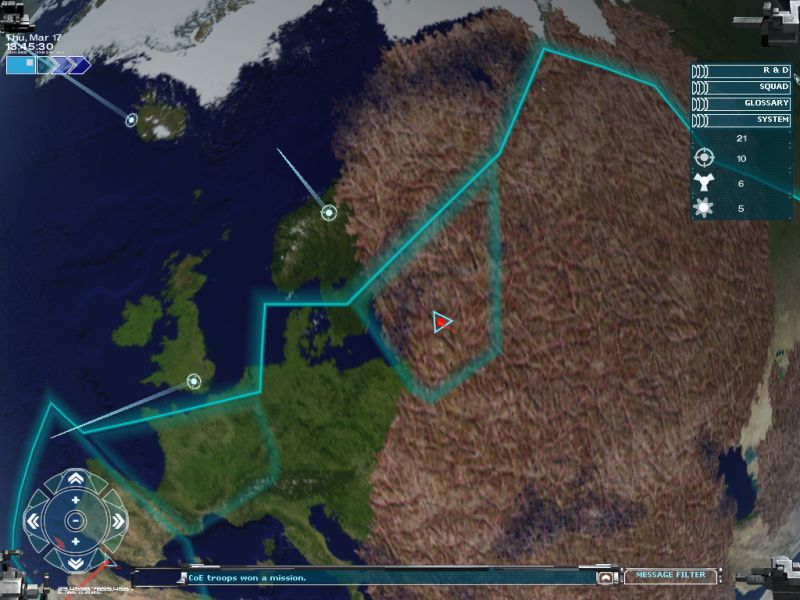 The biggest news of course is that we located the secret Soviet base called 'Dreamland' and before Trondheim was lost Hero's squad was able to teleport there and launch the last helicopter for the mission to Dreamland. The bad news was that Dreamland was right in the middle of the Biomass. Regardless, we needed to take the base and recover what ever we could find in there. This was obviously a high risk mission and I ordered the entire squad to suit up in heavy armor.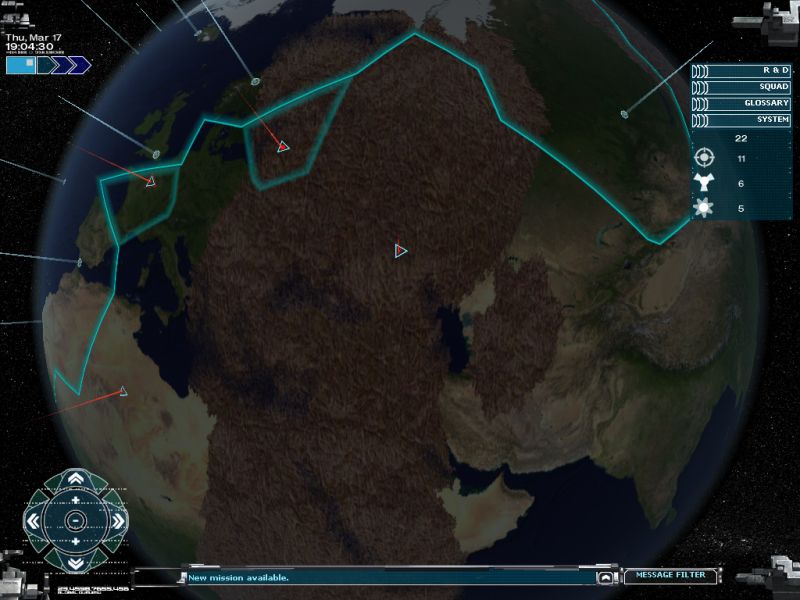 Our prayers went with them."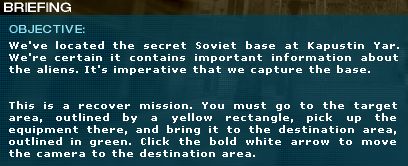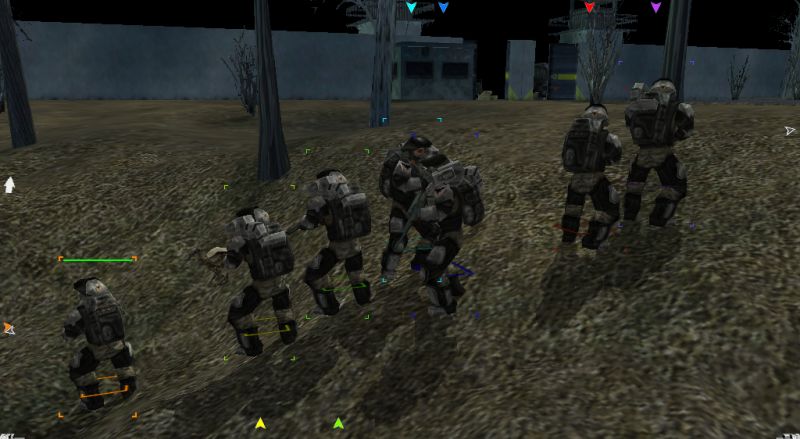 Teppec: Hey, isn't this place suppose to be in the middle of the Biomass?
Rabbit: Yeah, what's going on?
Hero: Maybe they have some sort of defense against it in the base.
Panzer: Better find it if they do.
Hero: Right. Heads up and eyes open, don't know what to expect here since the Biomass isn't here.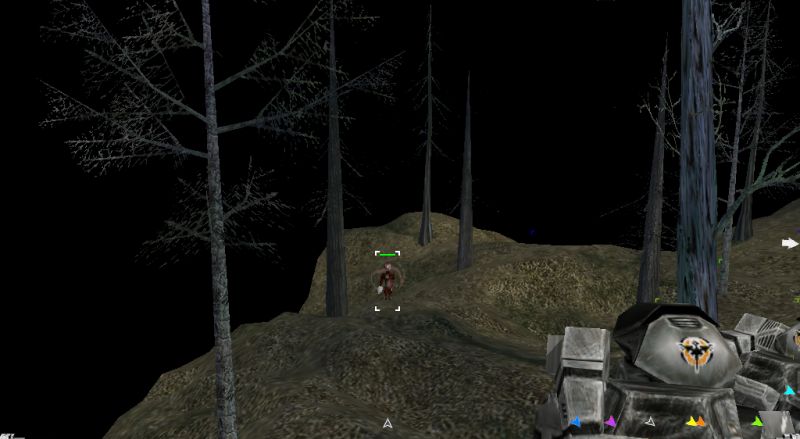 Fire Storm: Reticulan to the left!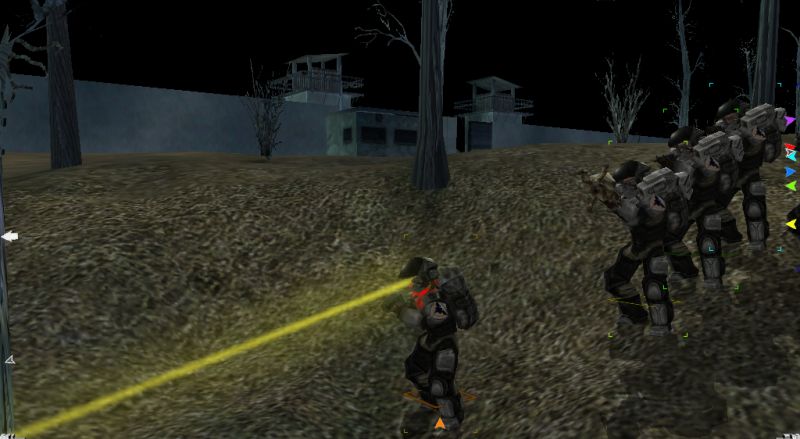 Rabbit: Ow god my face!
Fastball: Holy shit, you alright Rabbit?
Rabbit: The helmet saved me, still burns like hell though.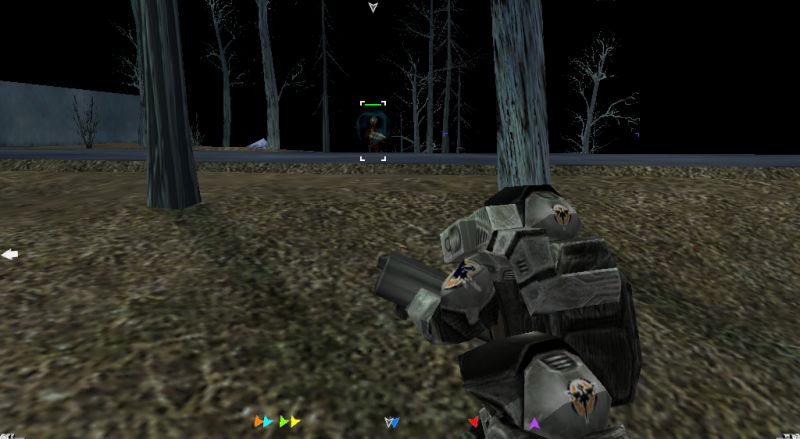 Robo-Canuck: ENEMY TO THE RIGHT.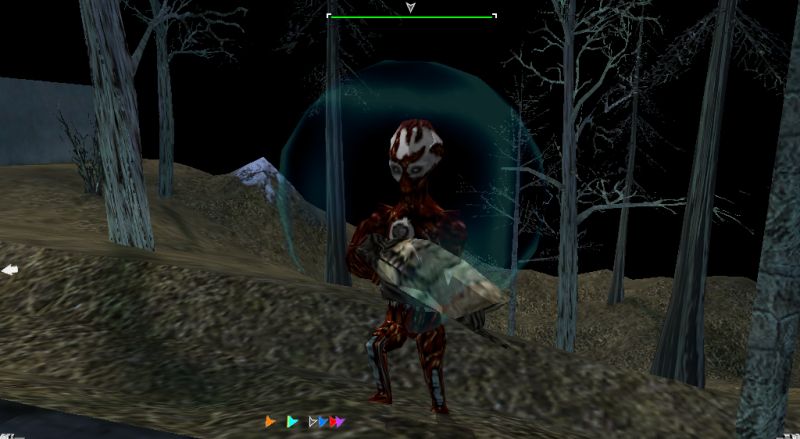 Robo-Canuck: HE HAS A NEW TYPE OF GUN.
Hero: What's it look like?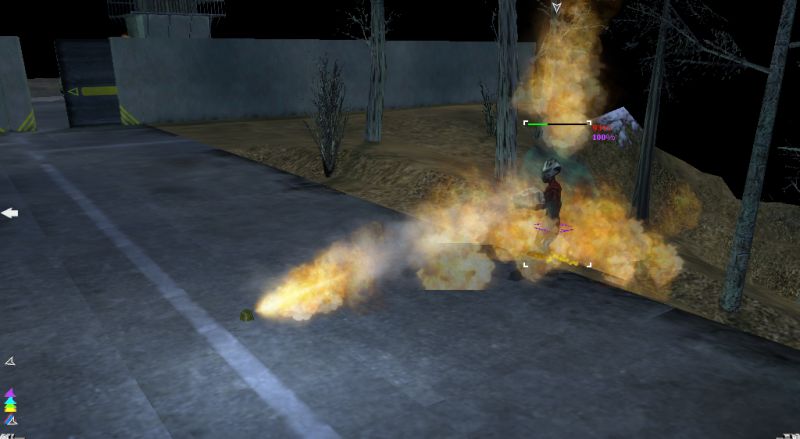 Robo-Canuck: INCOMING.
Hero: Fuck, missile launcher!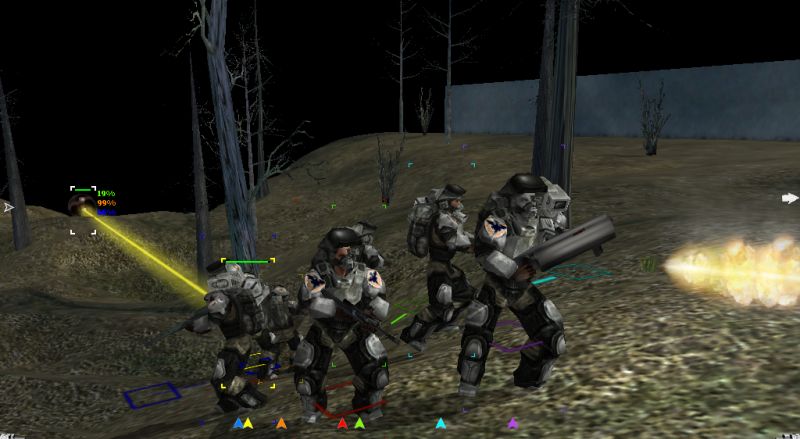 Robo-Canuck: ...AW FUCK.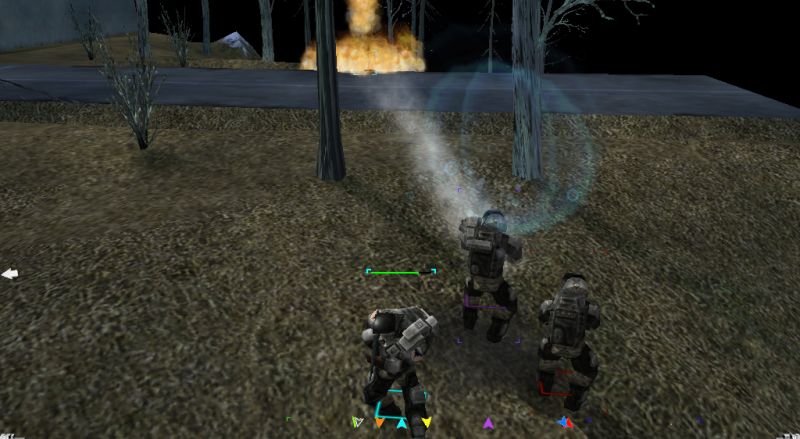 Panzer: Ow my head! What the hell was that?
Hero: Enemy missile, maybe some kind of psionic warhead?
Panzer: Can't get my ears to stop ringing.
Hero: Me either, Canuck, you okay?
Robo-Canuck: I AM LARGELY UNAFFECTED.
Hero: Good, you know what to do then.
Robo-Canuck: AFFIRMITIVE.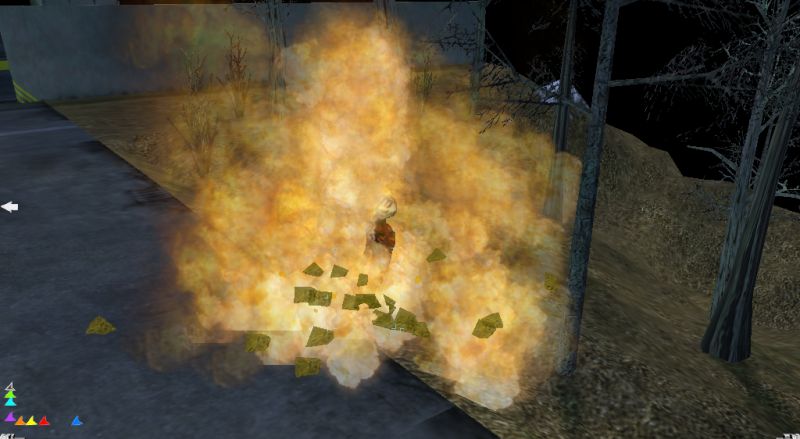 Robo-Canuck: COMMENSE BURNING.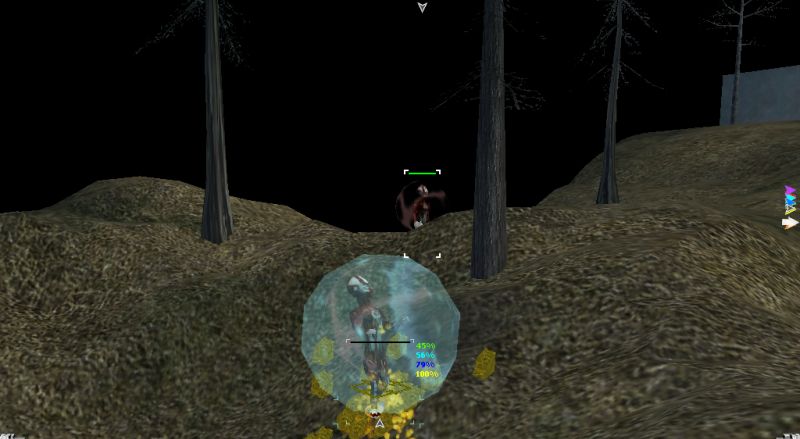 Rabbit: One on the left is down.
Fire Storm: Fuuu! There's another one!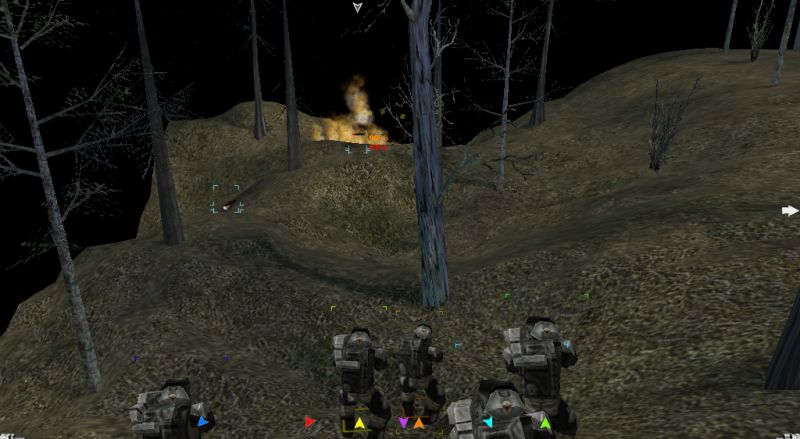 Robo-Canuck: MORE BURNING.
Hero: It's dead. Fire Storm, break out your med kit and get me something for this head ache before we move on.
Panzer: Me too.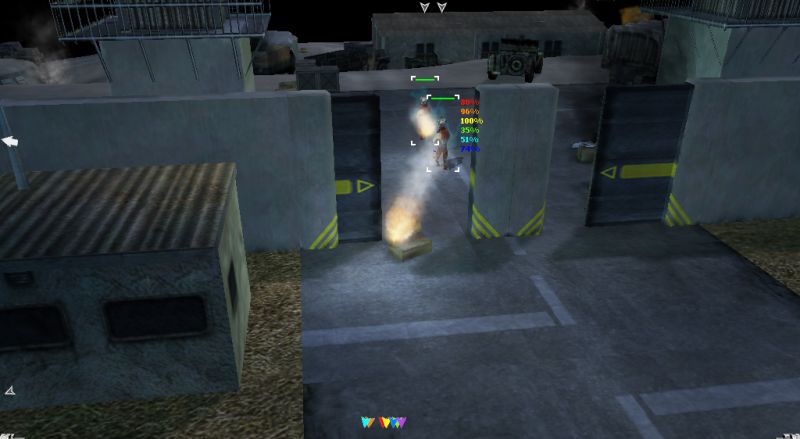 Fastball: Shit! Two more with missile launchers at the gate!
Hero: Get in the ditch and return fire!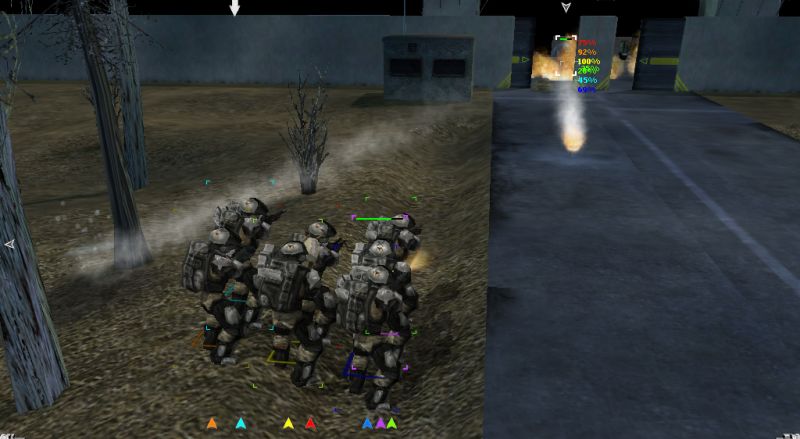 Rabbit: Ha, missed!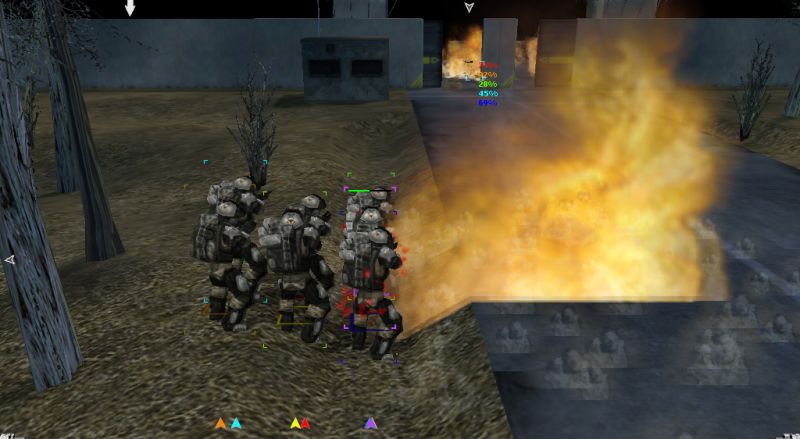 Teppec: Oh god!
Fire Storm: I'm hit!
Robo-Canuck: DANGER WILL ROBINSON, DANGER!
Fastball: Will Robinson?
Robo-Canuck: ERROR DETECTED. CORRECTING... MOOD: ANXIOUS. TODAY I WAS STRUCK BY AN ALIEN ROCKET, SHRAPNAL HAS PENETRAITED MY AUXILIARY DETECTION SYSTEMS... ERROR BYPASSED. SECONDARY DETECTION SYSTEMS OFFLINE.
Rabbit: Wonder if he's going to do that every time he takes a hit?
Robo-Canuck: GOD I HOPE NOT.
Hero: Well the little bastards are cinders now. Lets take a look inside.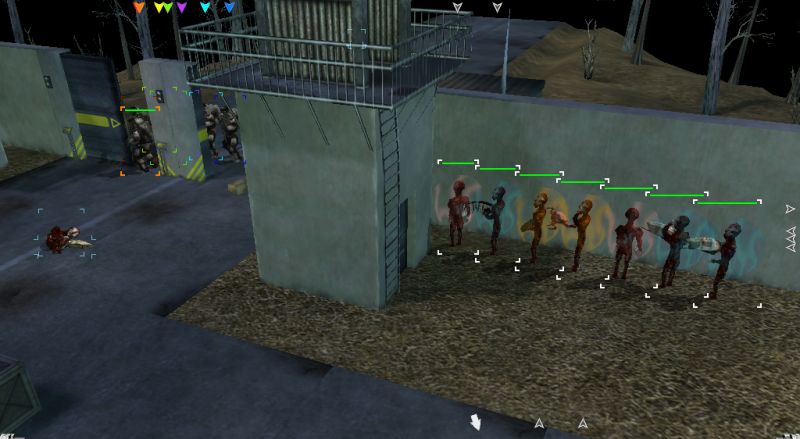 Rabbit: Oh fuck! Get back!
Hero: What did you see?
Rabbit: A shit load of them laying in wait!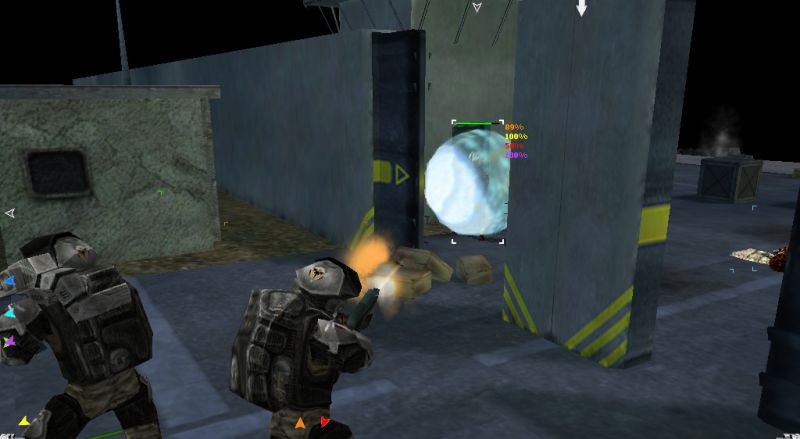 Rabbit: Here they come!
Panzer: Close range weapons! Time for the M240!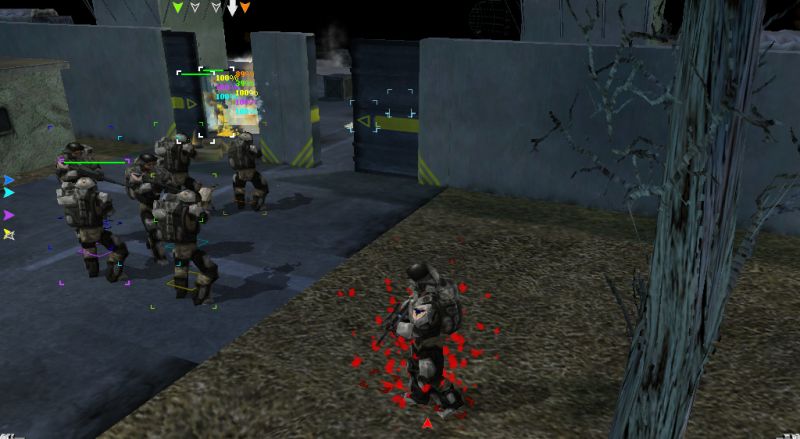 Hero: I'm hit! Damn it, just flood that gateway with everything we have!
Teppec: Smoke 'em out, flood it with fire!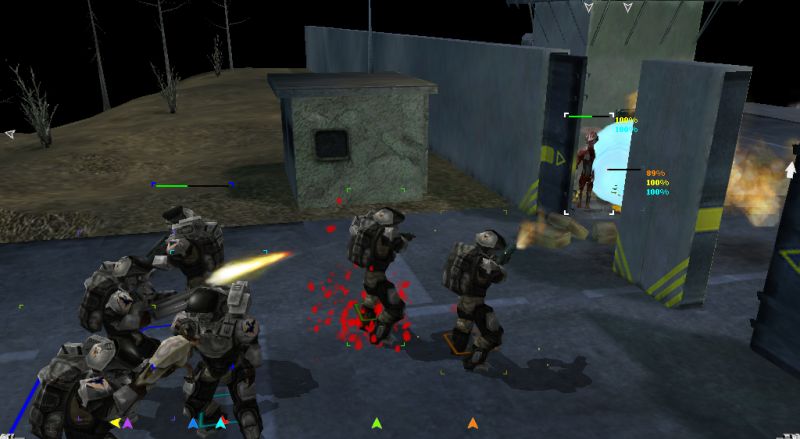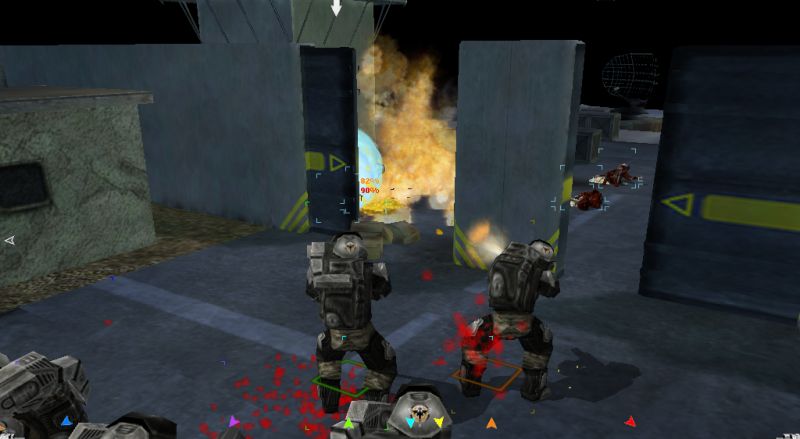 Fastball: I'm pumping round after round of plasma in there but they keep coming out!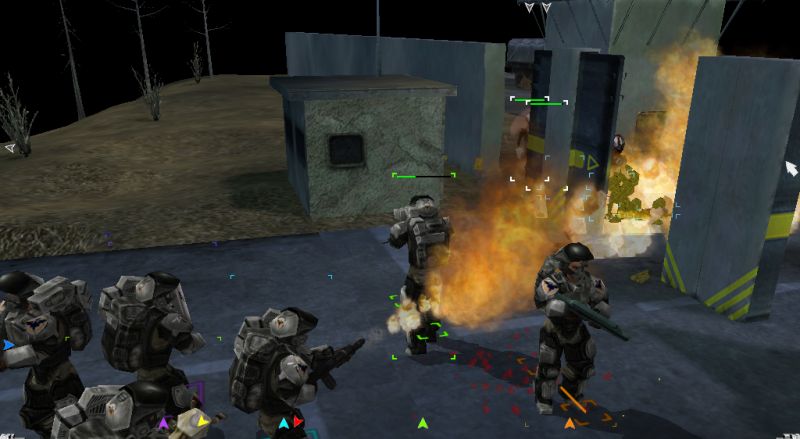 Panzer: Eat this assholes!
Rabbit: Hey!
Teppec: Watch it with that thing!
Fire Storm: Shit, the wall just opened up on the side!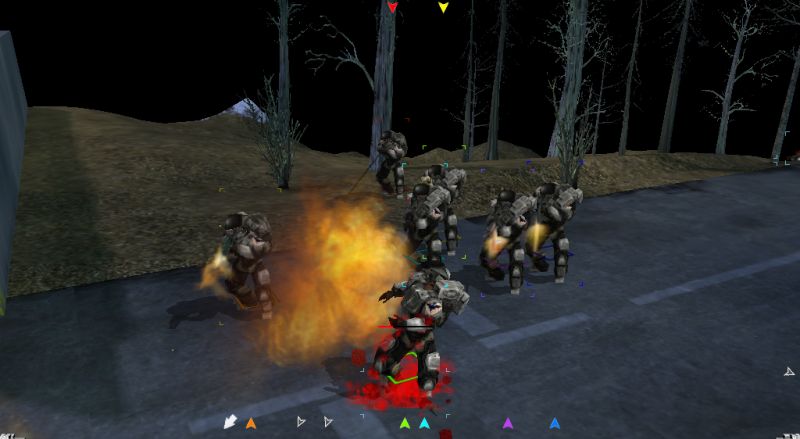 Hero: Teppecs hit! Burn those mother fuckers!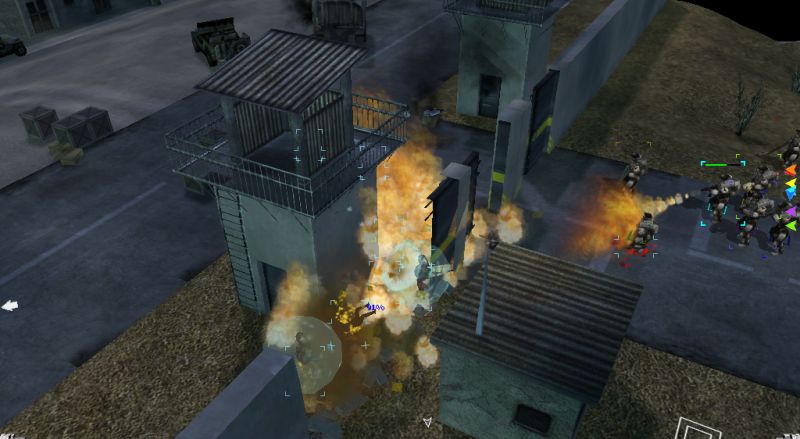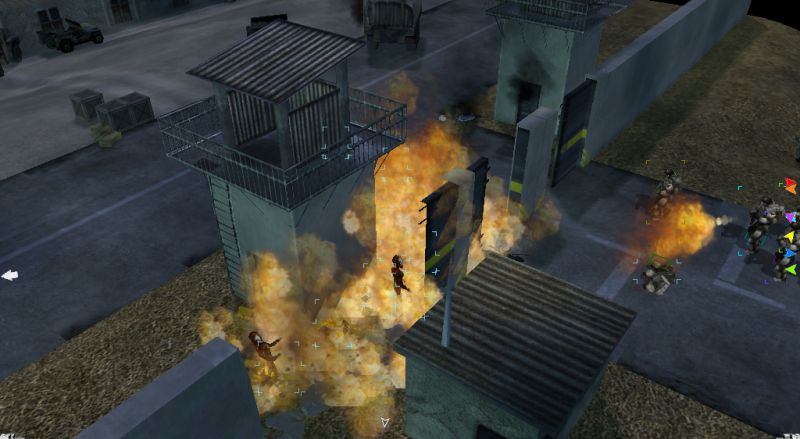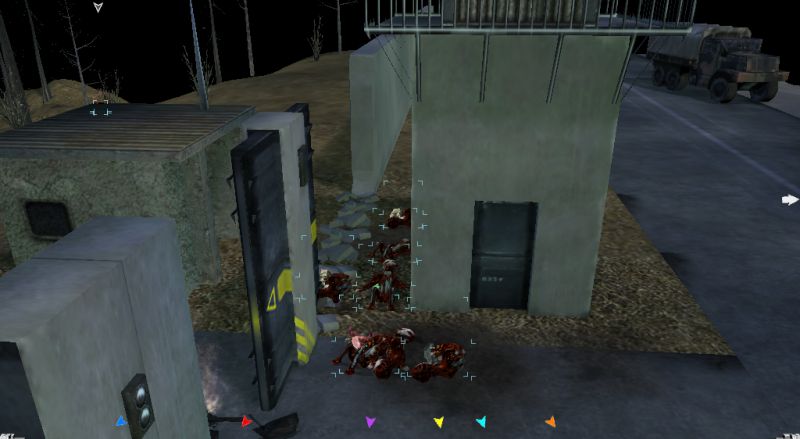 Hero: That all of them?
Fastball: I don't see any more of them.
Fire Storm: How is Teppec?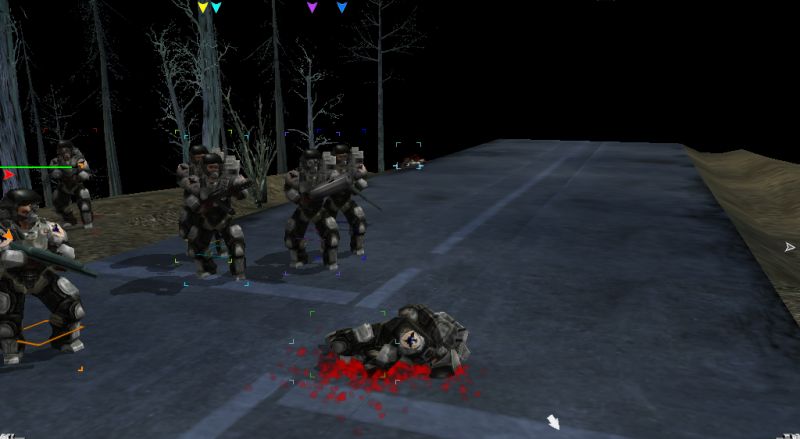 Rabbit: He's dead...
Hero: God damn it. Take a moment guys. Fire, help me patch everyone up while we catch our breath.
Robo-Canuck: MOOD: SAD. MY SQUADMATE DIED IN FRONT OF ME JUST NOW. I NEVER TOLD HIM HOW I... GOOD DAMN ERRORS. PLEASE DISLODGE THIS DEBRIS FROM MY TORSO.
Fastball: You okay there buddy, want to talk it over?
Robo-Canuck: NO.
Fastball: We all have to grieve Canuck. Teppec was a good man.
Rabbit: Yeah...
Hero: They'll pay. Load up and lets get inside the base.