Part 210: (Hint 2)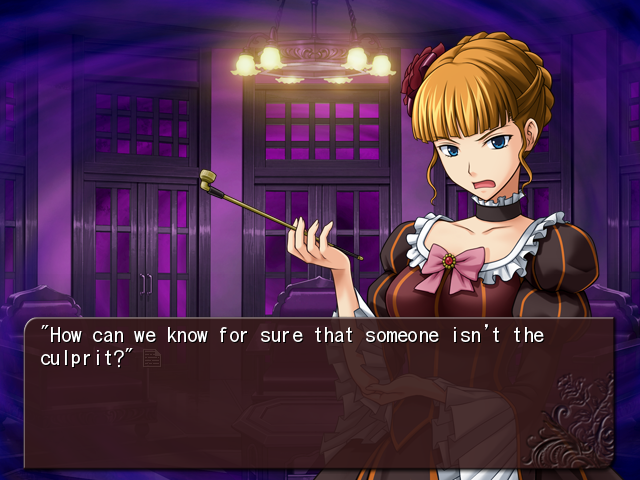 "One of the rules is that the culprit can't die. In other words, though it might sound cruel, we can trust anyone who's dead."

"Hoh, that makes it easy! Almost all of the characters were killed. So, we can trust the purple of all those people!"

"But it isn't quite that simple. There's the issue of people playing dead, which popped up so often even in our games."

"The bodies of all victims were examined, were they not? Nanjo even said with the purple that no one would make a mistake when examining those bodies."

"If Doctor Nanjo is the culprit, then we can't even rely on that. At a glance, it may look as though all the victims were examined, but all confirmations of their deaths are in purple statements. We can't be 100% sure."

"...Then whose death can we be sure about?"

"At any rate, let's check all the examinations over again. Let's look for someone who we can be absolutely certain is dead, in some way more reliable than these purple statements."