Part 44: Power of "NEO"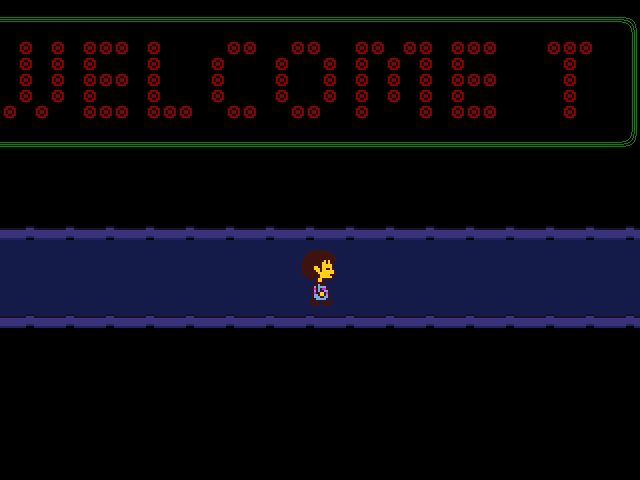 The sign isn't moving.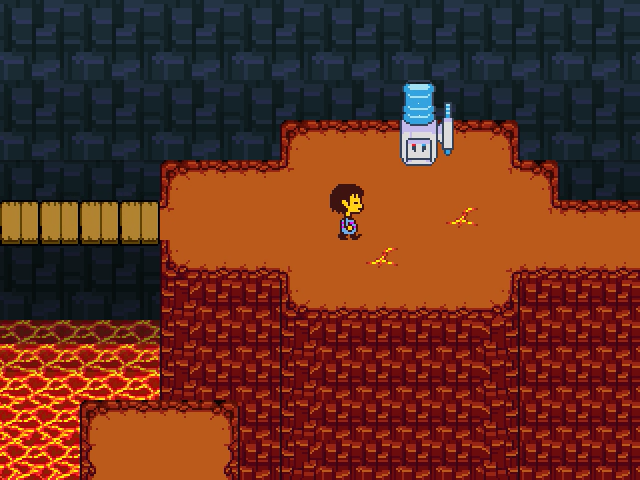 I'm not thirsty.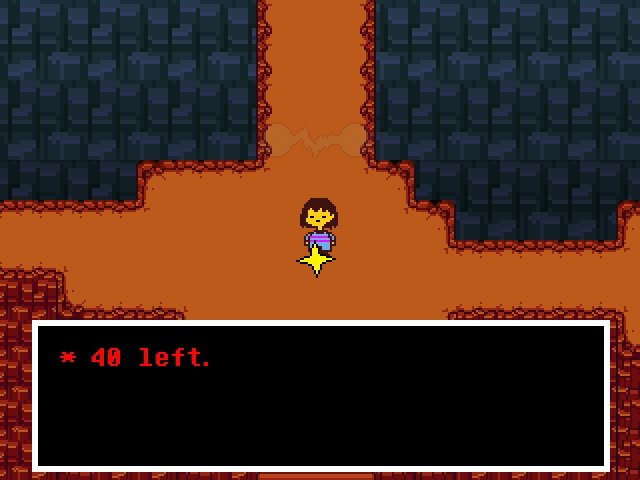 Looks like I'm going to have a lot of fun with this place.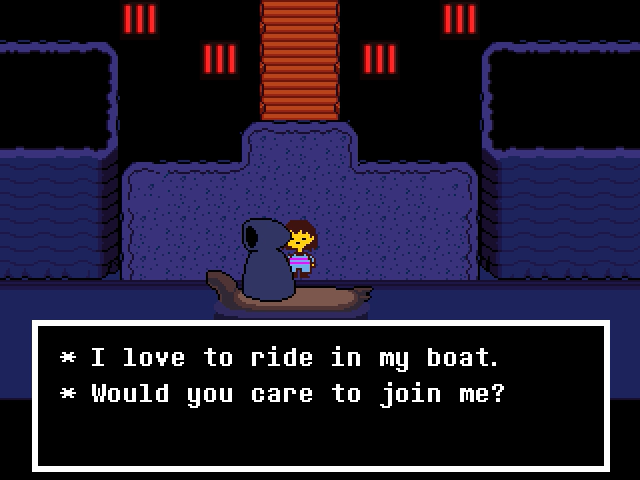 Why would I go back?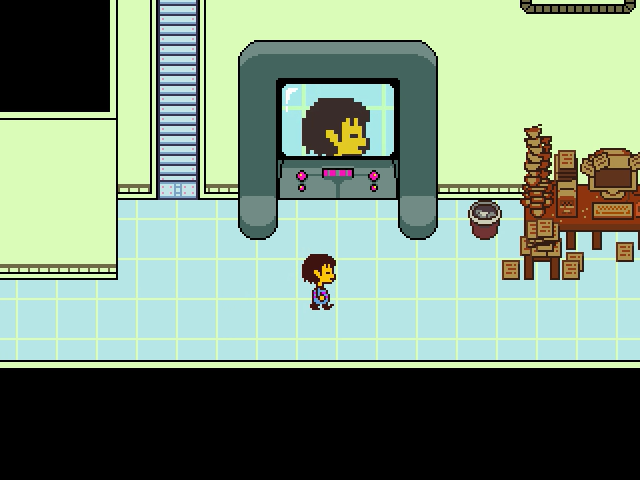 I made it to the lab.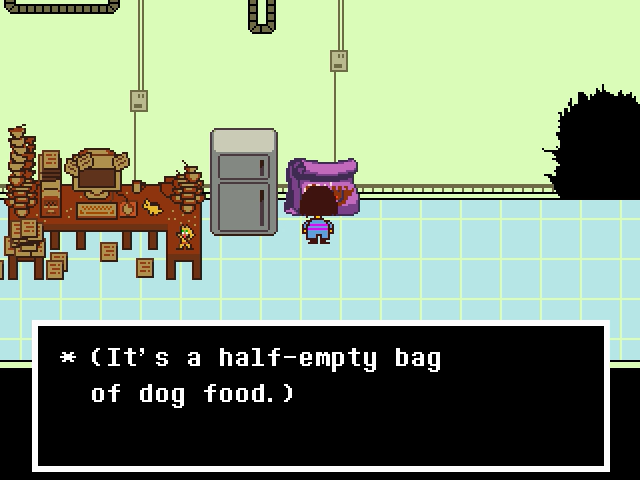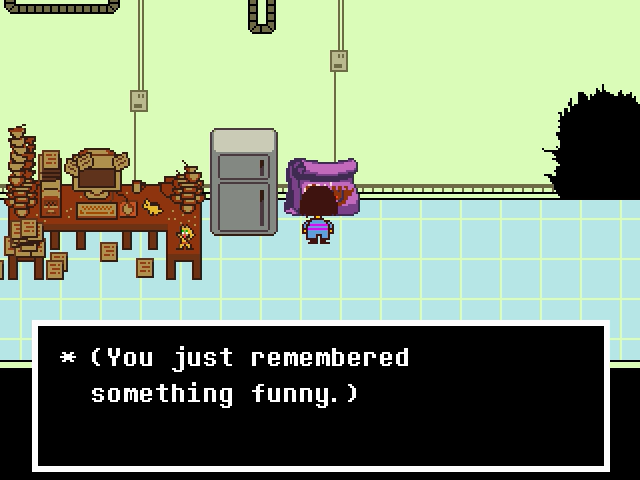 Heh.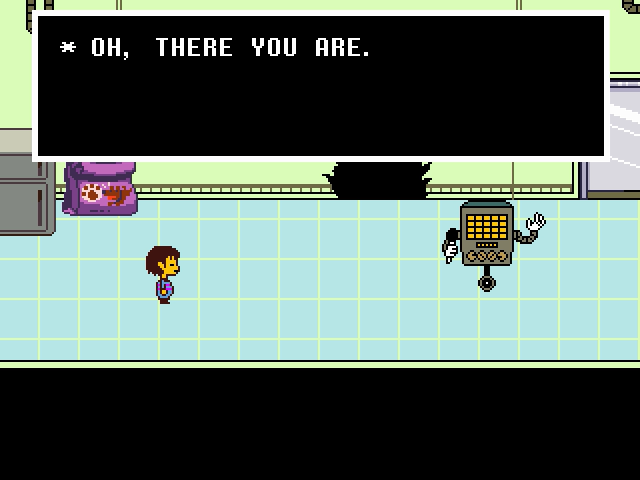 YOU UGLY LITTLE CREATURE. YOU'VE MADE QUITE A NAME FOR YOURSELF.


SUCH INFAMY...! I'M IMPRESSED.


OH. YES. IF YOU'RE LOOKING FOR ALPHYS, SHE'S NOT HERE.


WHILE YOU WERE BUSY DOING YOUR, AHEM, THING...


SHE WAS RUNNING AROUND EVACUATING PEOPLE TO SAFETY.


NOW THEY'RE IN A PLACE WHERE YOU'LL NEVER GET TO THEM.


DECIDING NOT TO FIGHT YOU. MY, MY, SHE REALLY IS THE ONLY SMART ONE, ISN'T SHE?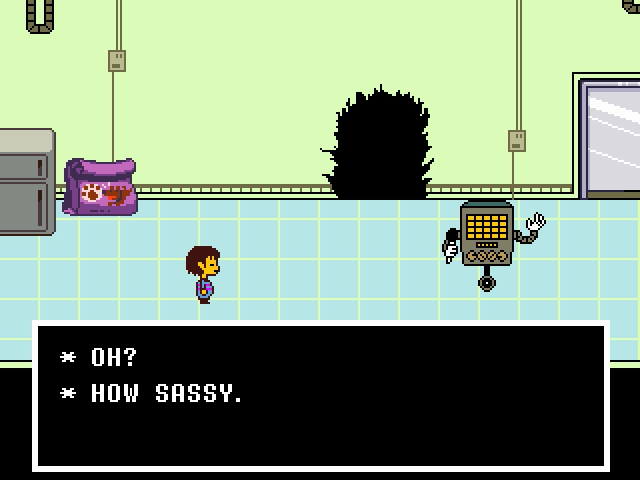 YOU'RE JUST ITCHING TO GET YOUR HANDS ON ME, AREN'T YOU?


WELL... T-O-O B-A-D!


THIS WORLD NEEDS STARS MORE THAN IT NEEDS CORPSES!


TOODLES!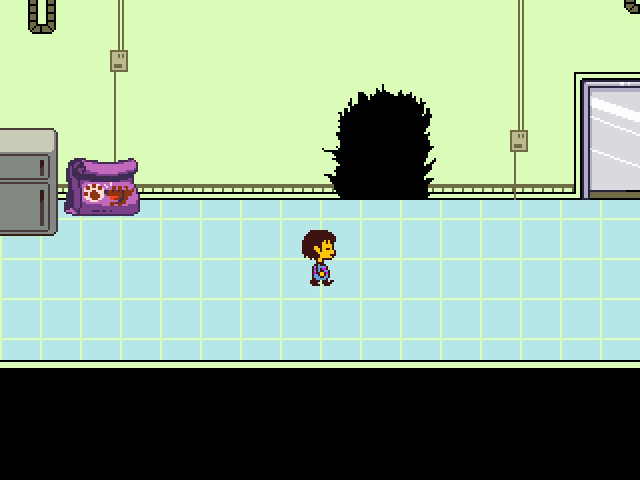 Mettaton runs away like the coward he is.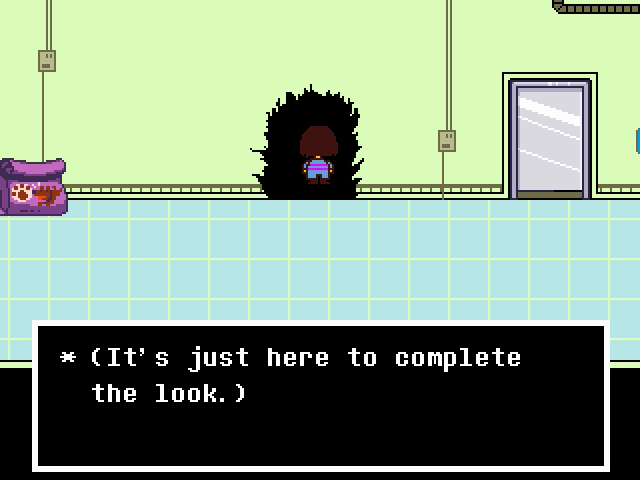 Nothing else interesting around here.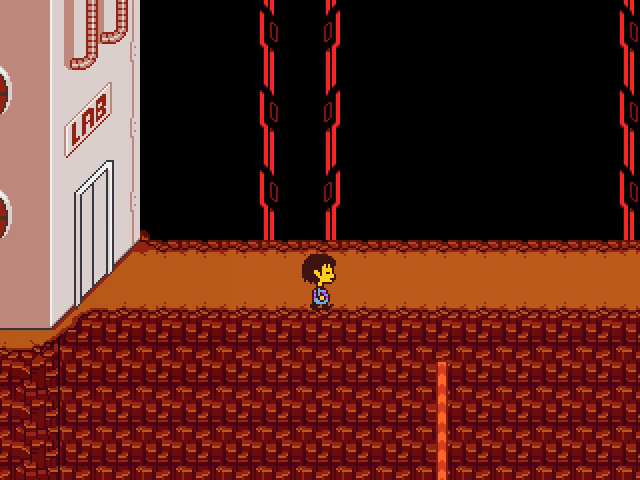 BGM: Another Medium?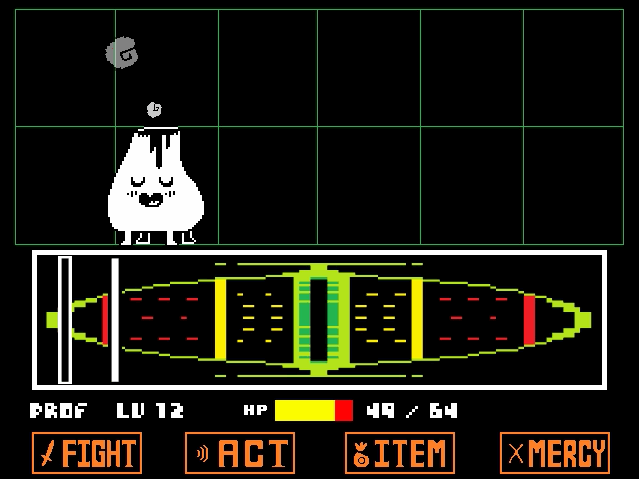 I kill Vulkin.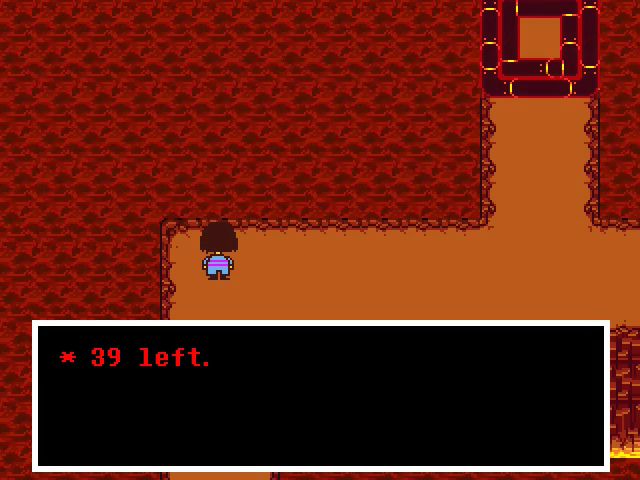 I'm going to have to kill a whole lot of monsters.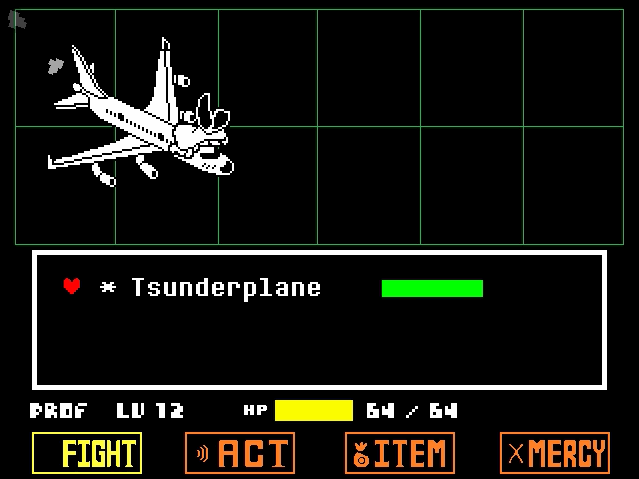 I kill Tsunderplane.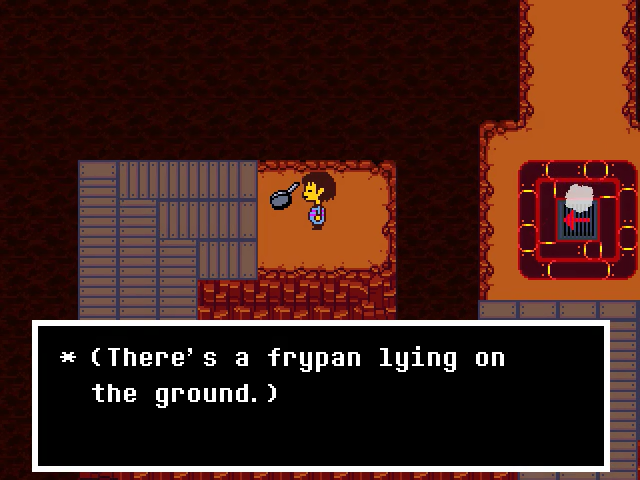 I upgrade my weapon.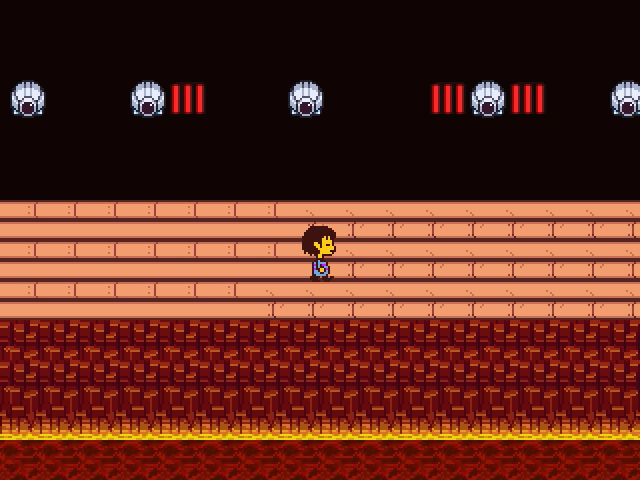 The lasers are all switched off.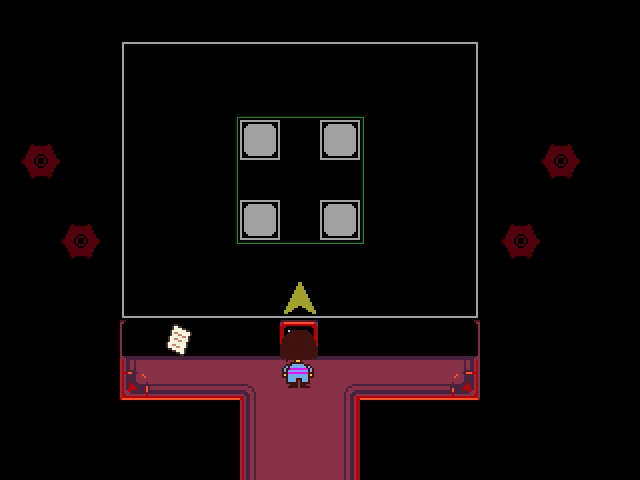 The box puzzles are deactivated.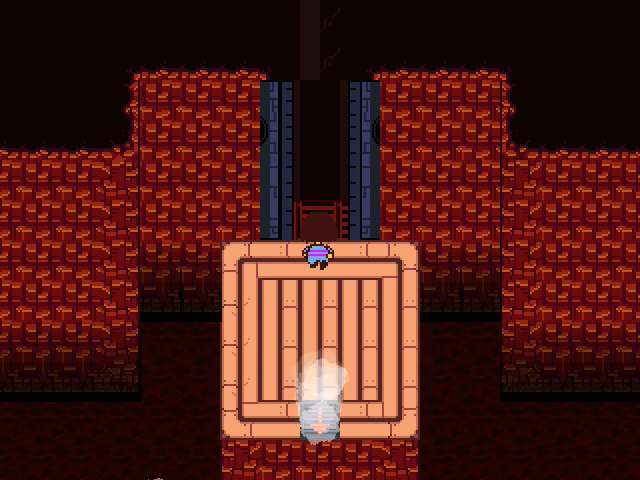 So, I skip them and keep heading north.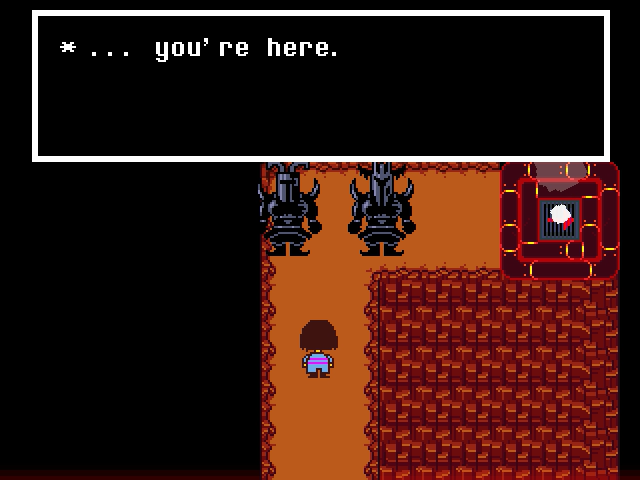 So that means Undyne... She's...

Like, Undyne! We'll avenge you!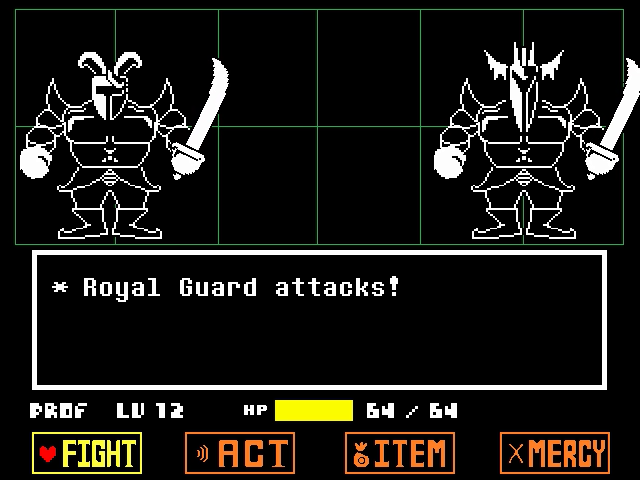 Don't make me laugh.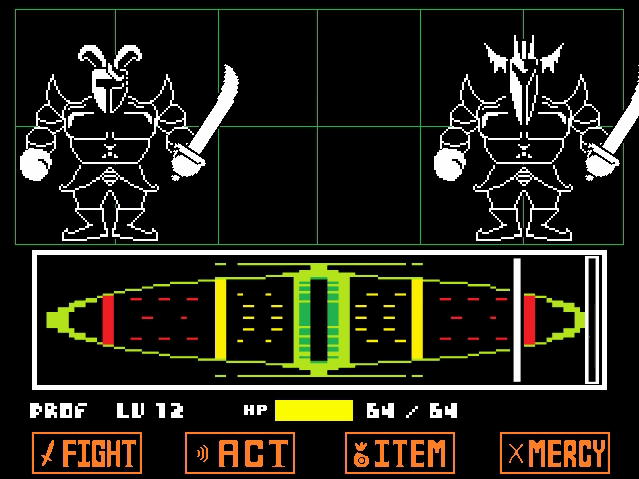 Oops.
I got carried away because I wanted to try out my new weapon, so I forgot to Check.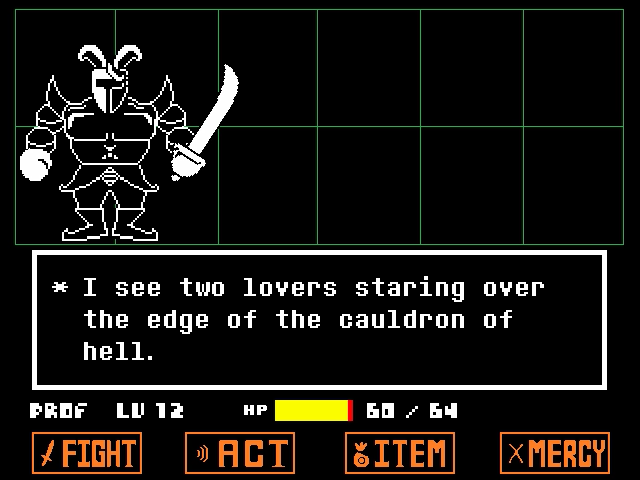 Well.
Only one lover, now.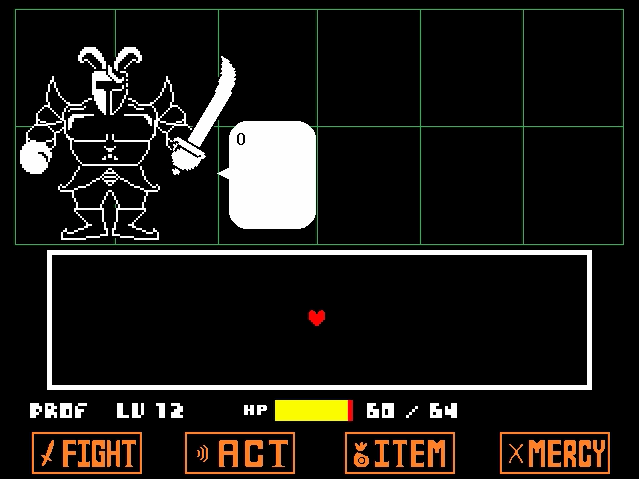 01's attacks are a lot stronger now that 02 is dead.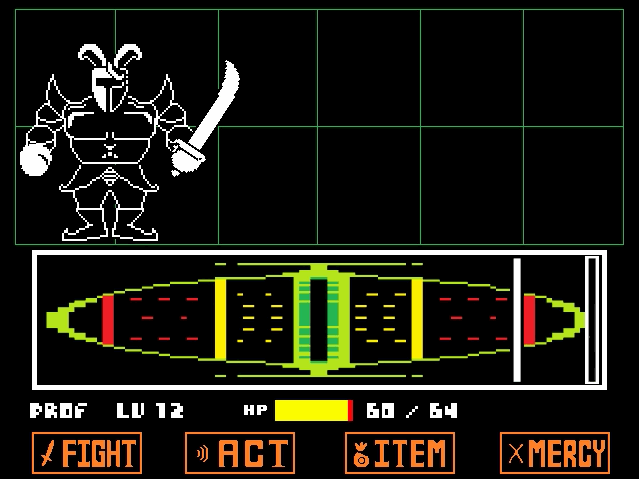 So, I kill him too.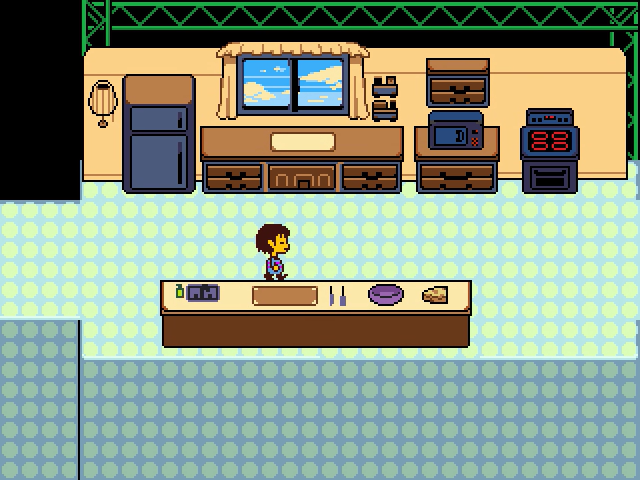 Nobody here.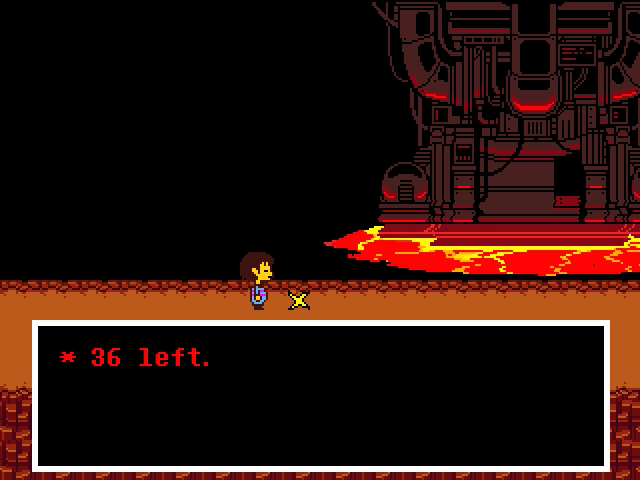 I save my game.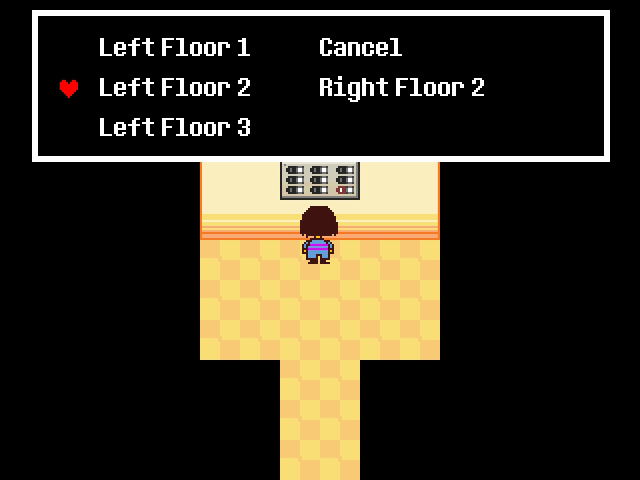 All the elevator levels are already available.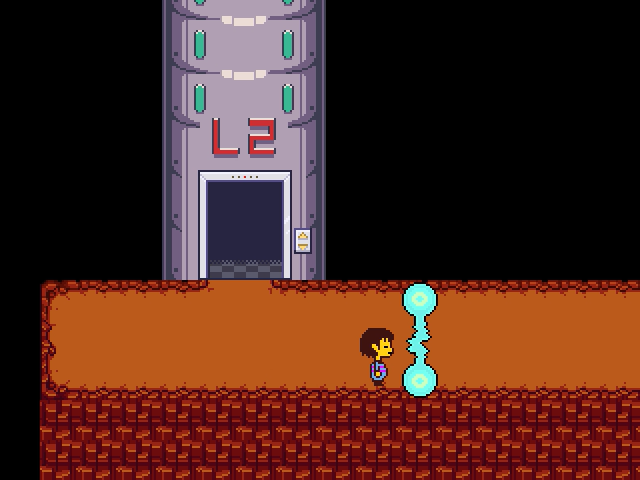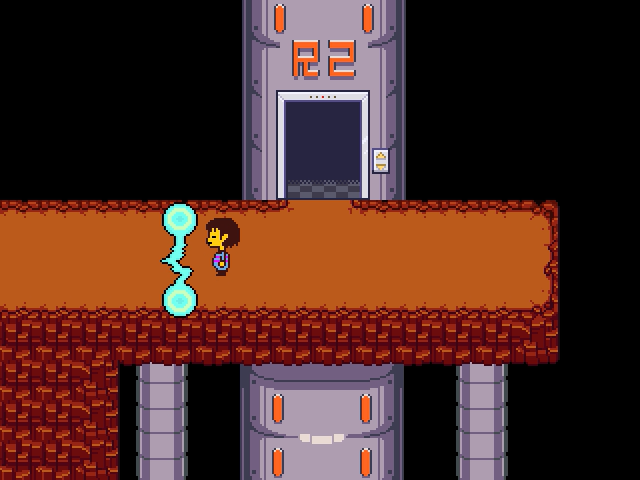 I don't seem to have access to level 2.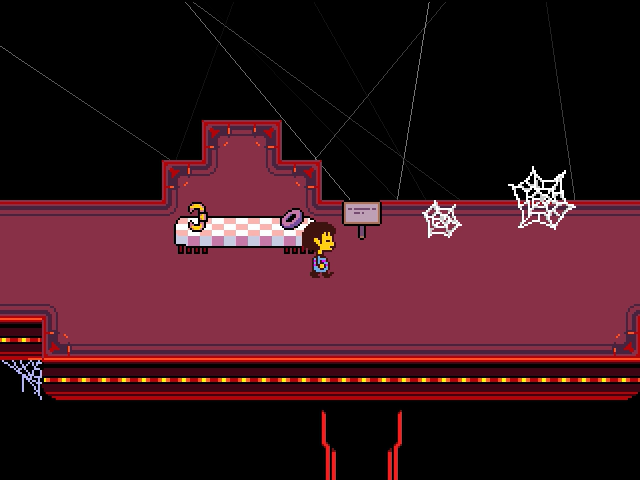 There's some healing items for sale here, but they're overpriced.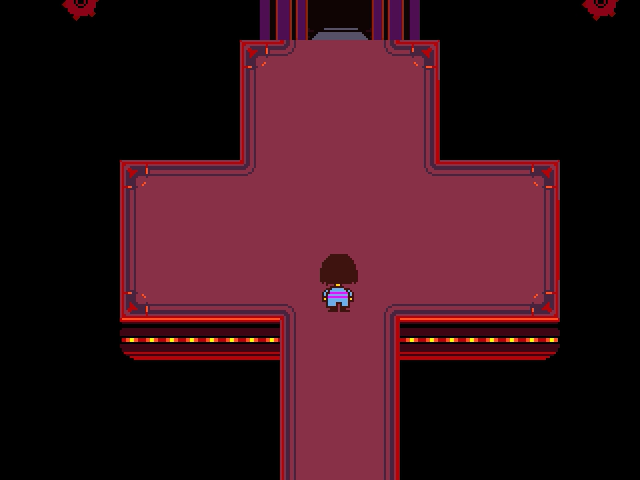 Once again, the puzzles have all been solved already.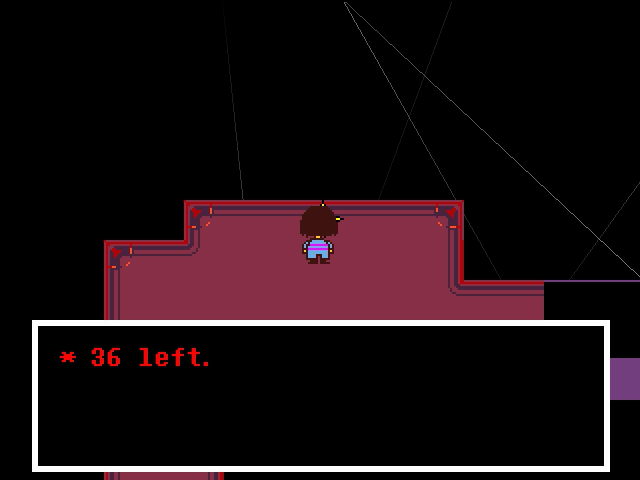 Where are all the monsters?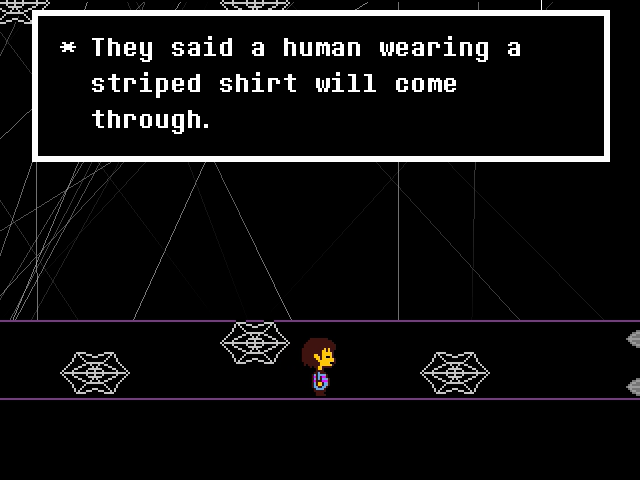 Some spiders are prattling on about nothing.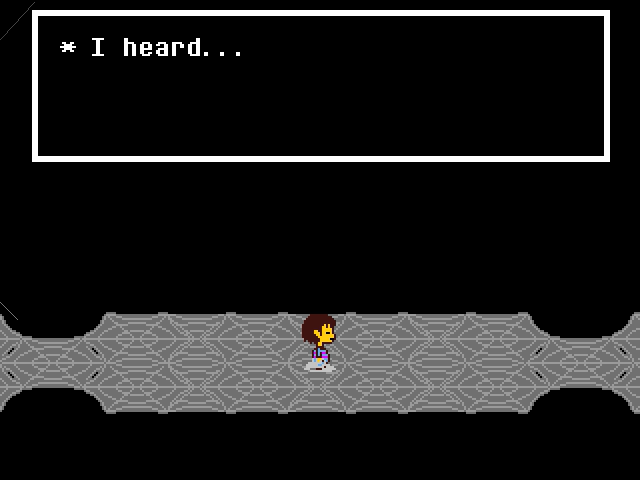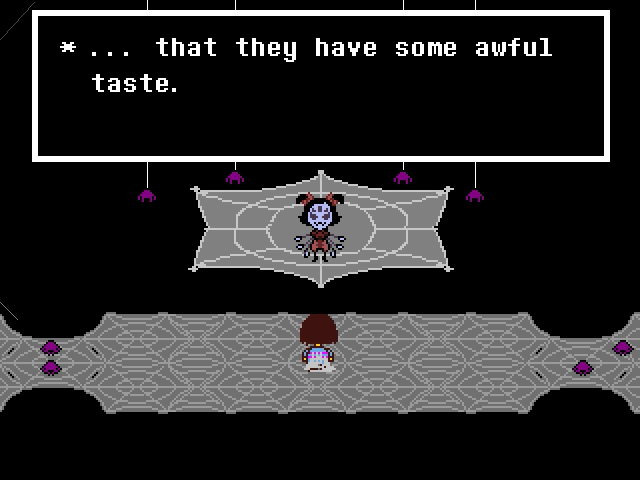 What a shame. A human comes through and they aren't even fit to be eaten~

Oh well! Rotten ingredients can always be discarded~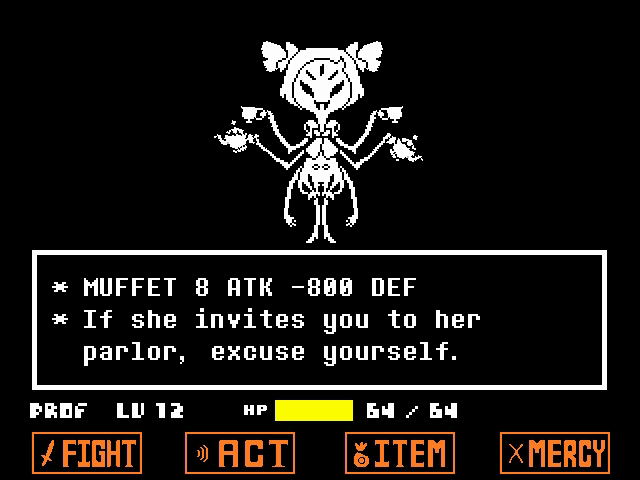 You think you can stop me?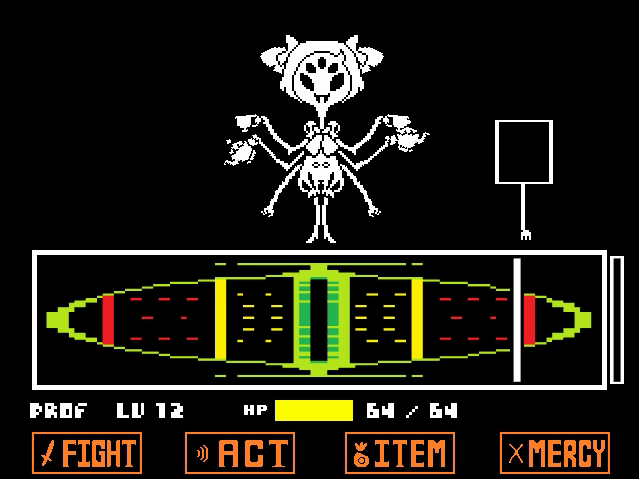 Not even Undyne could stop me.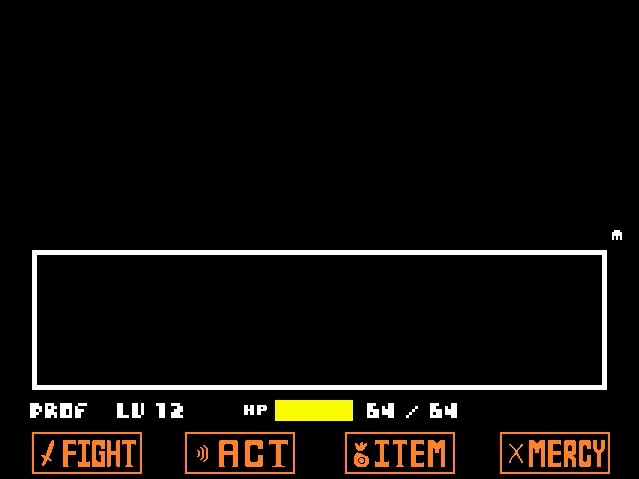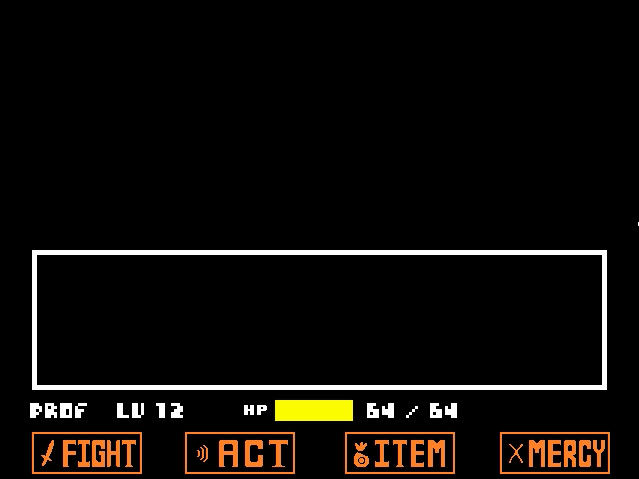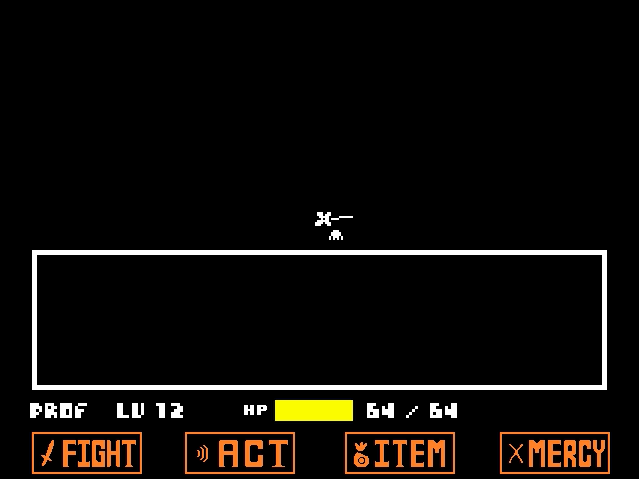 I squashed a bug.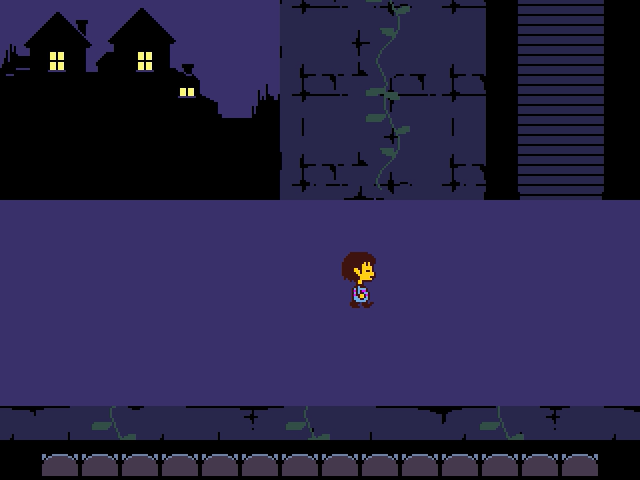 Nobody here.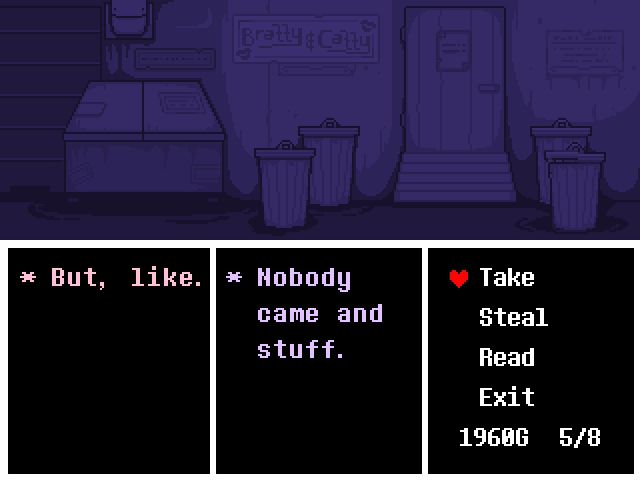 An empty alley.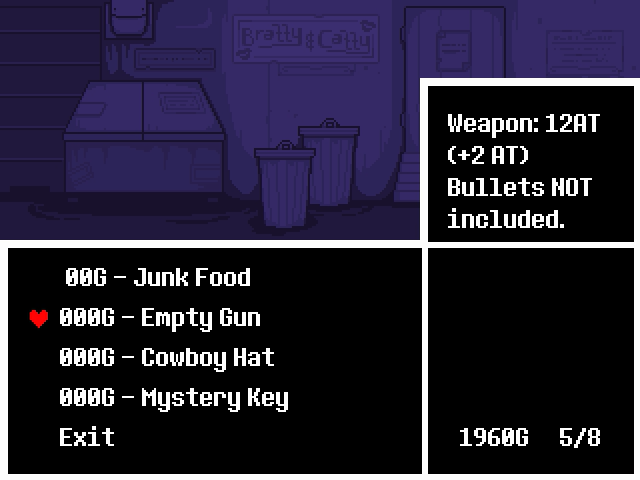 I upgrade my equipment.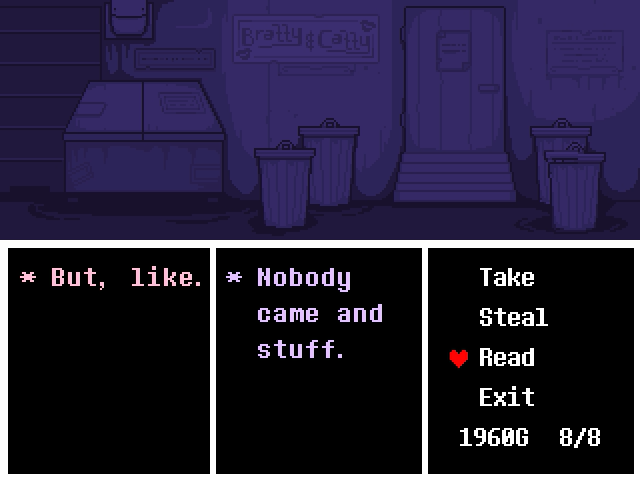 Hey, this is Bratty!
* Hey, this is Catty!
If you're reading this...
* Then, like, bad news you mega-evil weirdo!
Alphys just came here and she's taking us...
* Someplace super duper safe!
But, fifrst, we gotta use up these gel pens.
* Yeah! Chill, Alphys! We don't wanna waste pens!
And don't even THINK about stealing our stuff.
* Yeah, creep! Leave our junk alone!
Catty, it's not JUNK. It's really valuable.
* Yeah! Our garbage is REALLY valuable!
Anyway, in closing: You're a total loser!
* Yeah! Loser!!! Nya ha ha!!!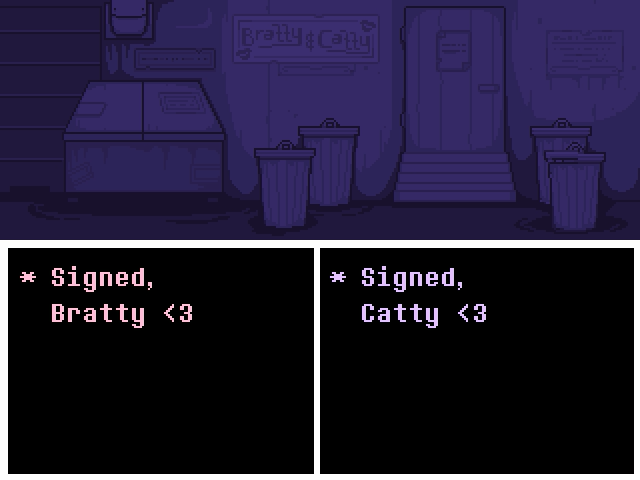 Waste of time.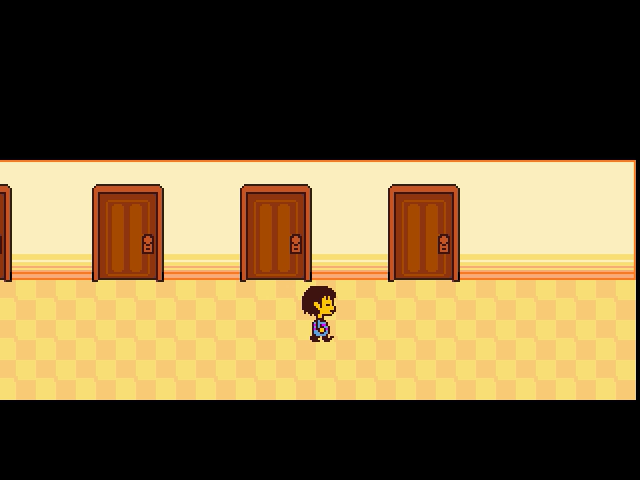 The hotel is abandoned.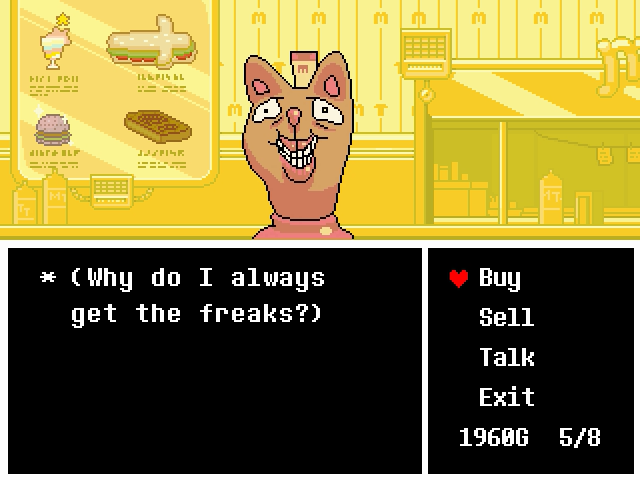 Almost.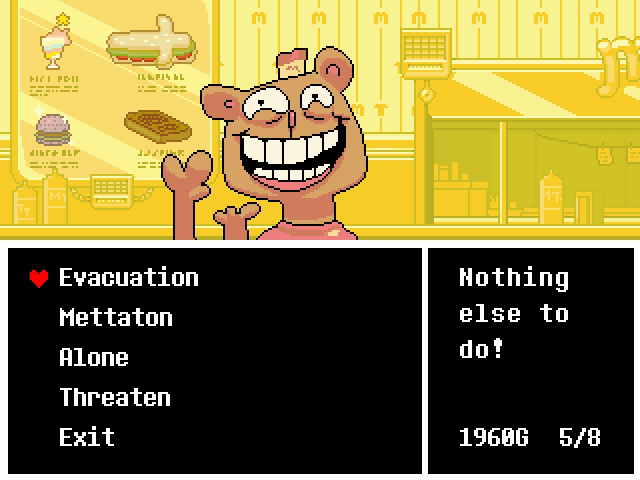 Evacuation? You're yanking my chain, little weirdo.

So WHAT if everybody else left work? So WHAT if nobody's buying anything?

Par for the course, little weirdo. Par for the course.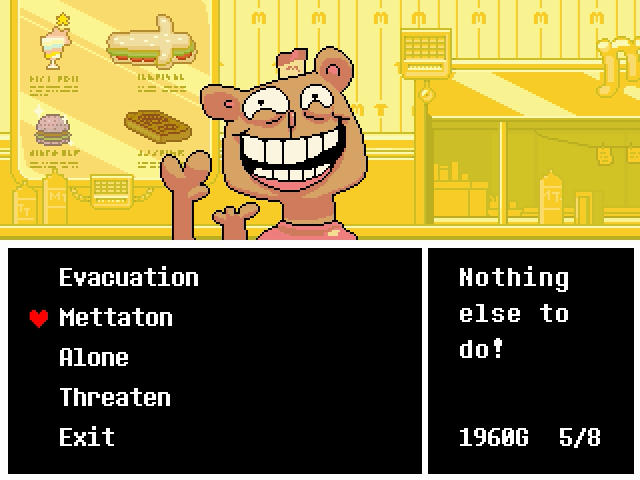 Well, Mettaton didn't tell me I HAD to work, I guess...

But that's the thing! Sometimes he doesn't even call me into work until halfway into my shift!

If I don't play it safe, he's going to yell at me.

Okay, maybe "yell" is the wrong term.

It's more like he has this... CD album he plays...

That's entirely full of songs about how bad I am at my job.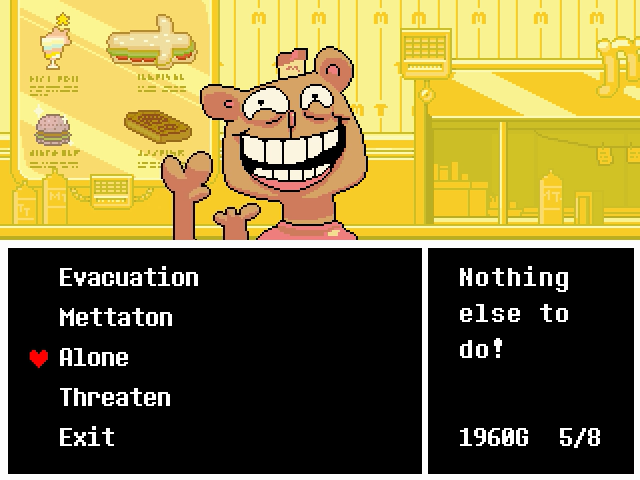 Huh? Everyone else is DEAD?

...

Does that mean I don't have to work today?

God. That it were true, little weirdo. That it were true.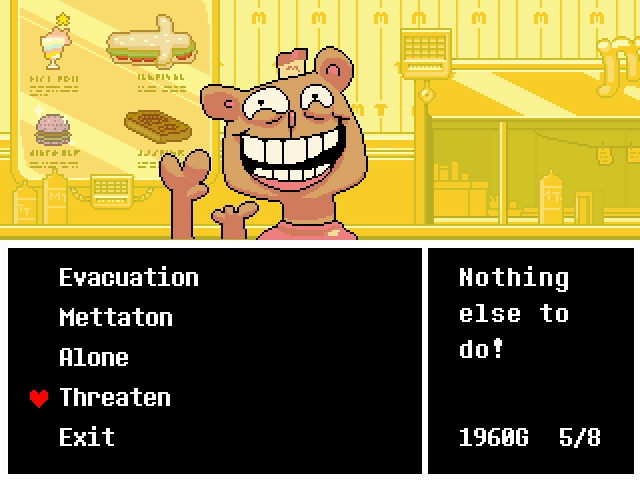 Sorry, little weirdo. Threats won't work on me.

I can't go to hell. I'm all out of vacation days.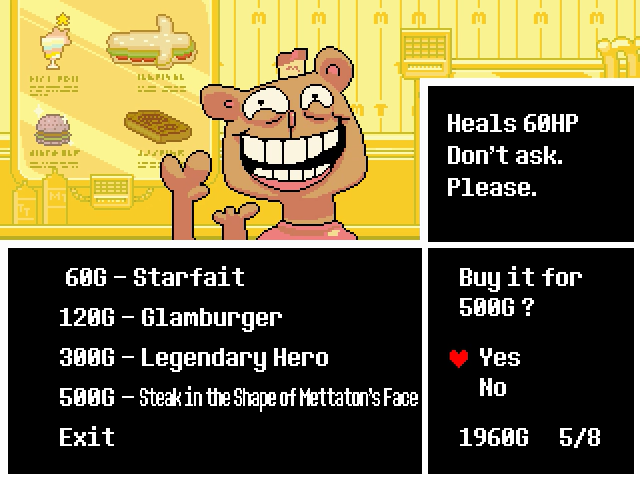 I buy a steak, then spend the rest of my money on Legendary Heroes.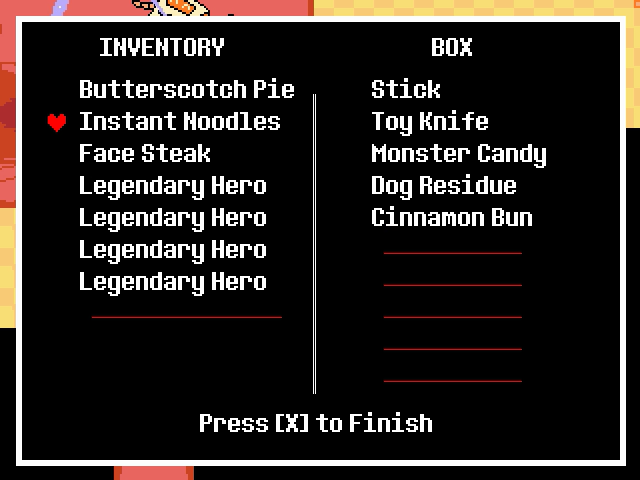 That'll do for now.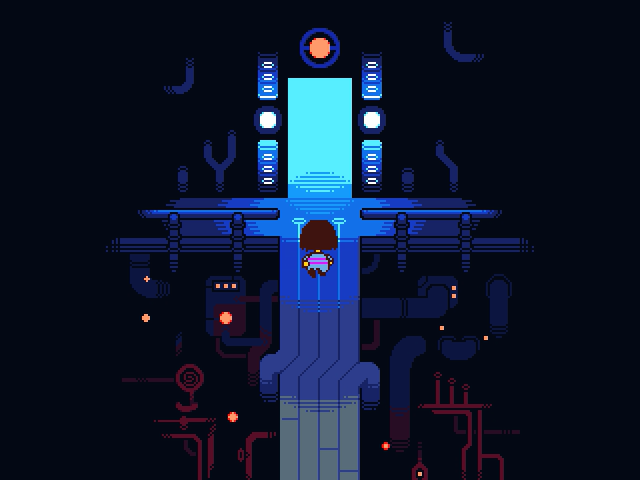 BGM: Core?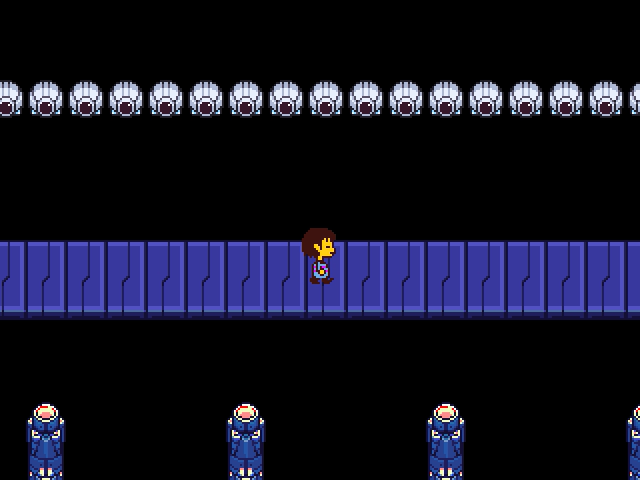 Once again, all the puzzles are disabled.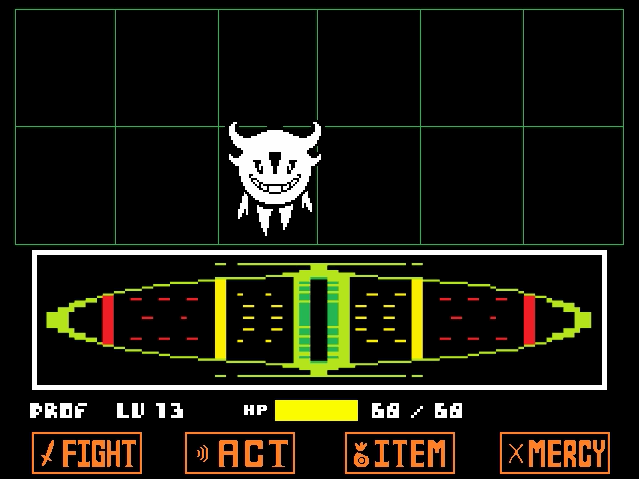 I kill Astigmatism.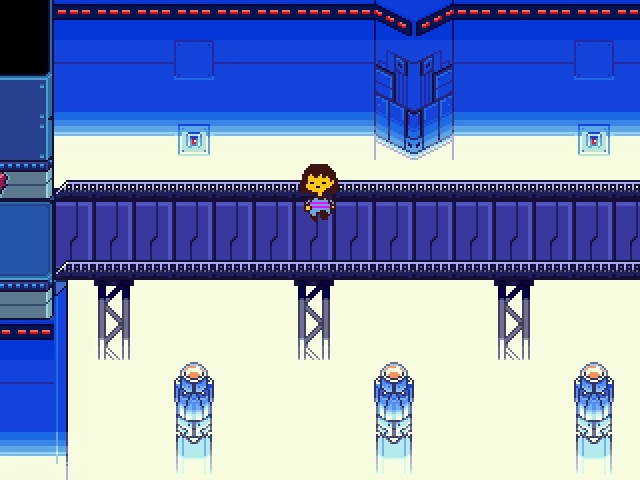 There's a handy glitch for killing lots and lots of monsters. If I hold up and down together, I bump against the wall indefinitely, still generating encounters.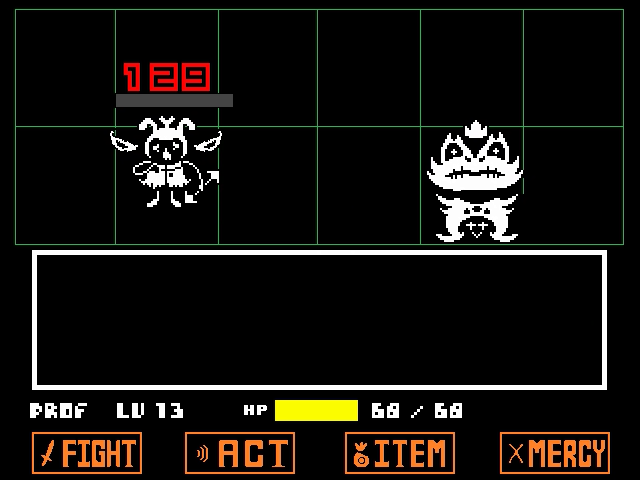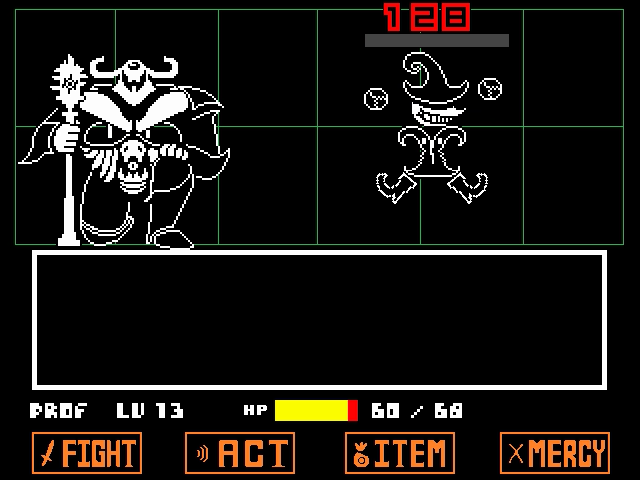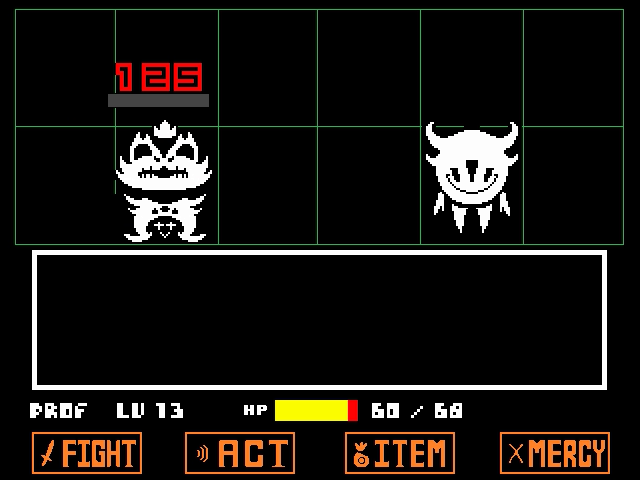 So, I kill monsters for what feels like forever.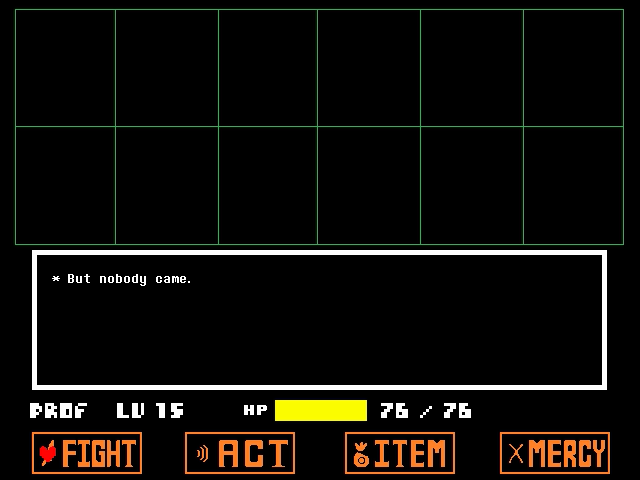 There.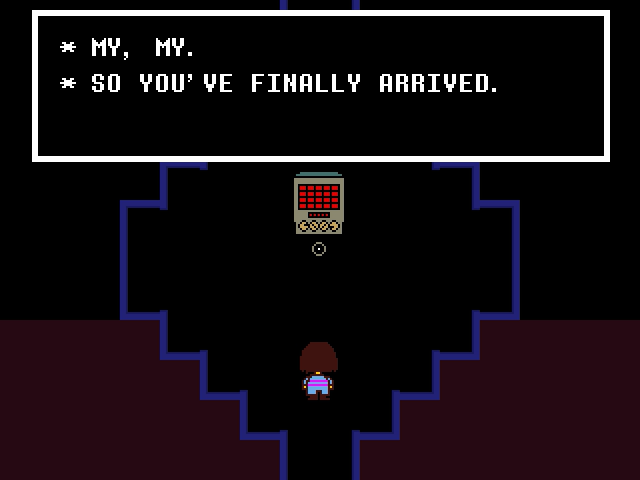 AFTER OUR FIRST MEETING, I REALIZED... SOMETHING GHASTLY.


YOU'RE NOT JUST A THREAT TO MONSTERS... BUT HUMANITY, AS WELL.


OH, MY. THAT'S AN ISSUE.


YOU SEE, I CAN'T BE A STAR WITHOUT AN AUDIENCE.


AND BESIDES...


THERE ARE SOME PEOPLE... I WANT TO PROTECT.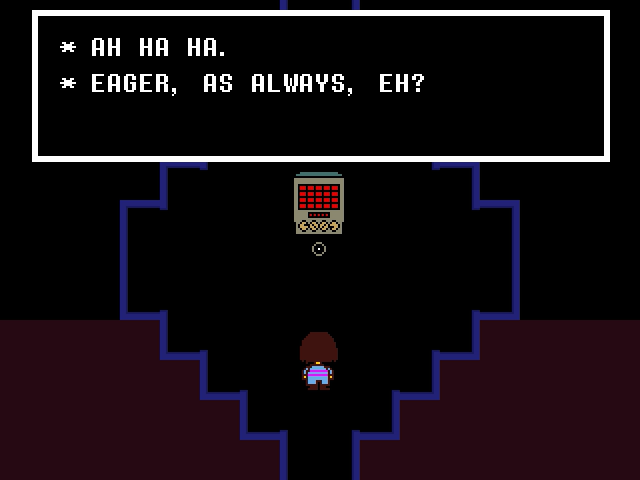 BUT DON'T TOUCH THAT DIAL. THERE'S SOMETHING YOU HAVEN'T ACCOUNTED FOR.


AS ANY TRUE FAN WOULD KNOW, I WAS FIRST CREATED AS A HUMAN ERADICATION ROBOT.


IT WAS ONLY AFTER BECOMING A STAR THAT I WAS GIVEN A MORE... PHOTOGENIC BODY.


HOWEVER.


THOSE ORIGINAL FUNCTIONS HAVE NEVER BEEN FULLY REMOVED...


COME ANY CLOSER, AND I'LL BE FORCED TO SHOW YOU...


...MY TRUE FORM!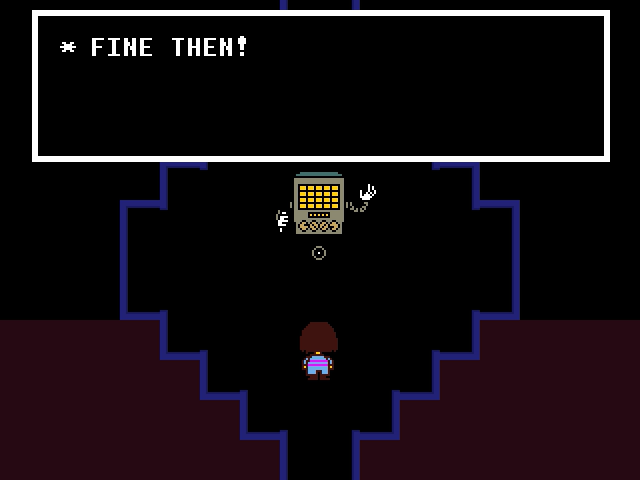 RRRRRREADY? IIIIIIIIIT'S SHOWTIME!!!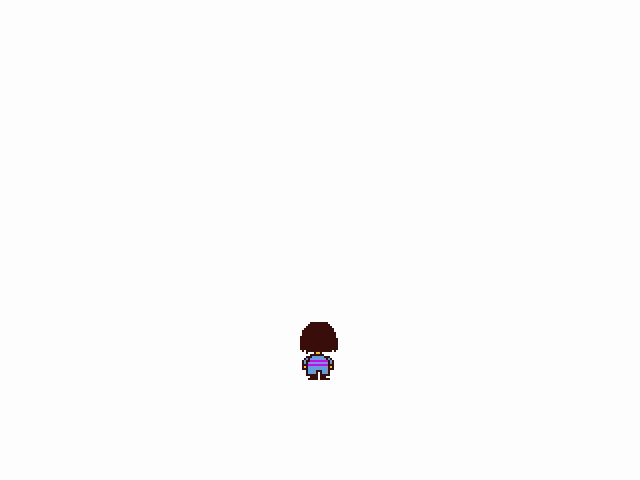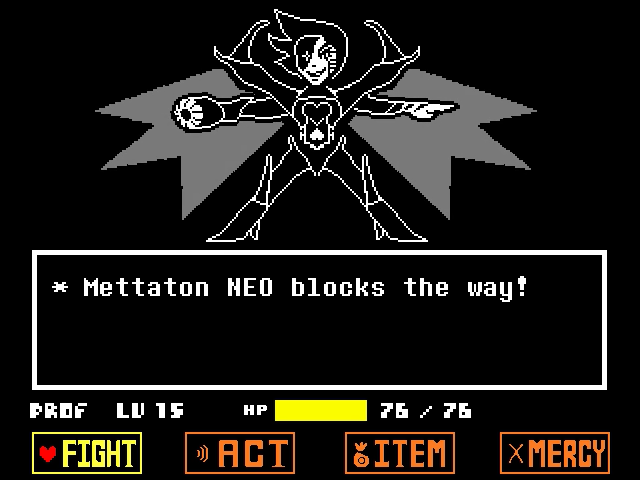 BGM: Power of "NEO"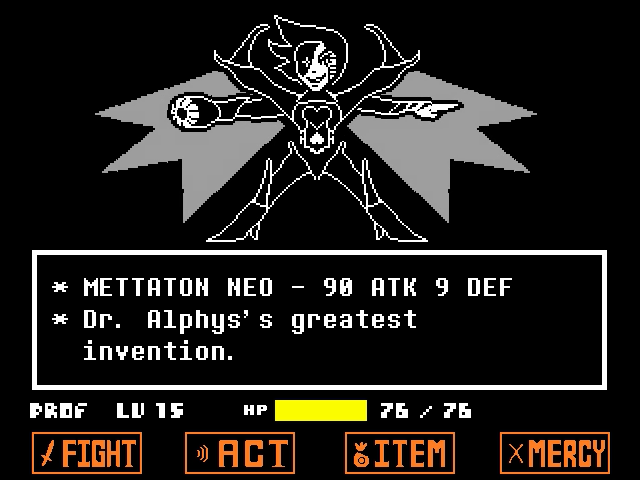 Let's see what you're capable of.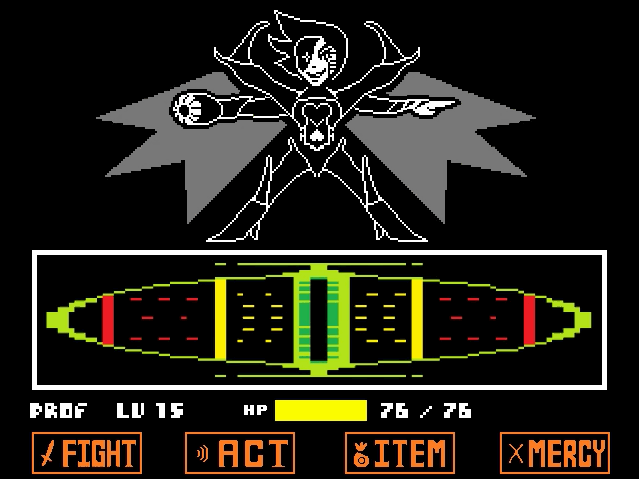 BGM: Silence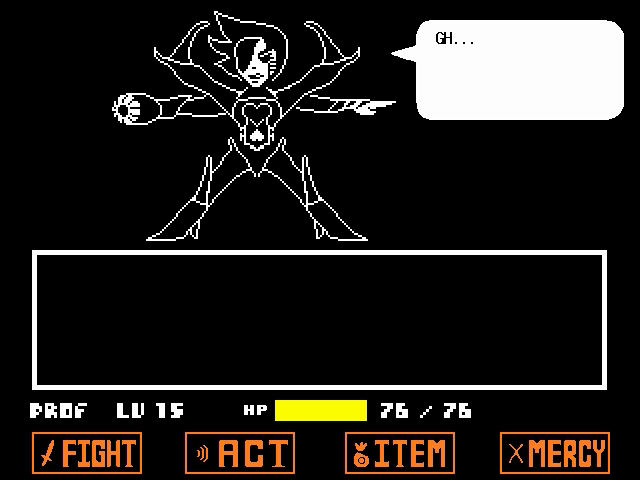 GUESS YOU DON'T WANNA JOIN MY FAN CLUB...?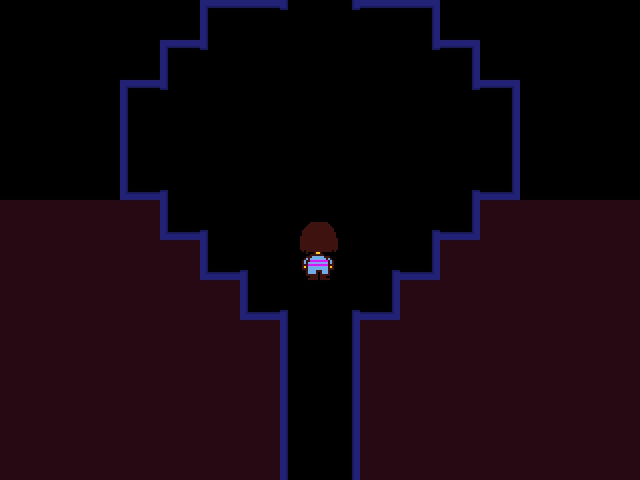 All talk.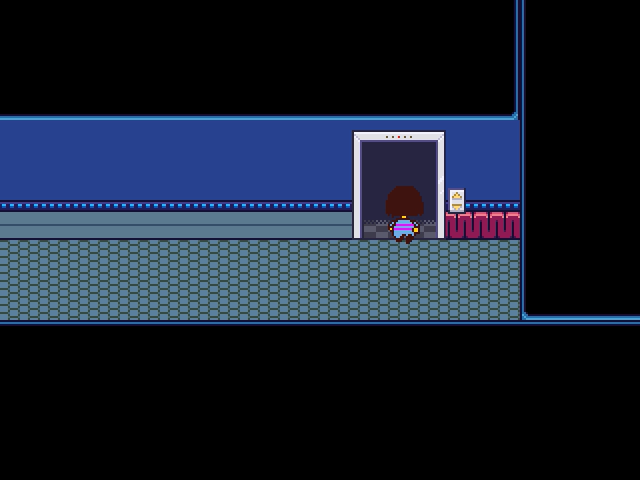 Asgore's castle awaits.