Part 1142: Operational Report: 21/01/45


Wow! A sub! Not seen one of those in a while.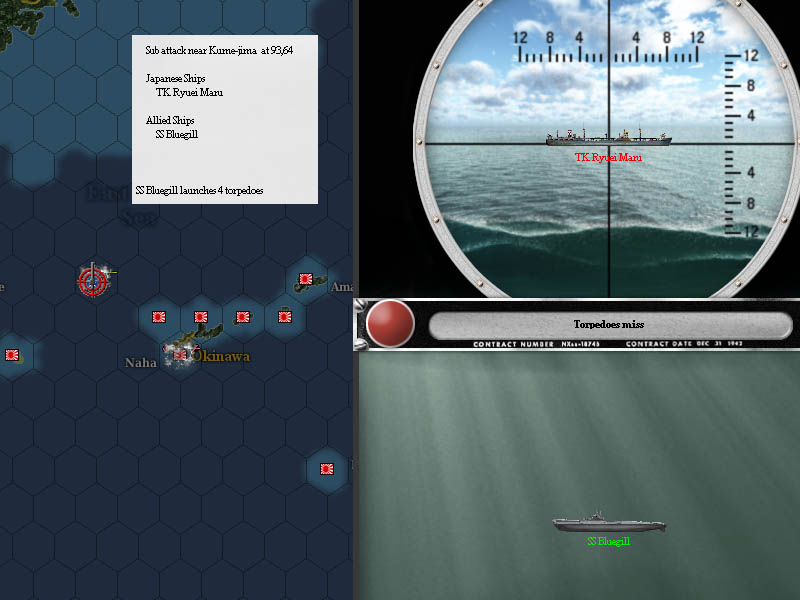 They may have retreated, but that's no reason to stop blowing them to hell!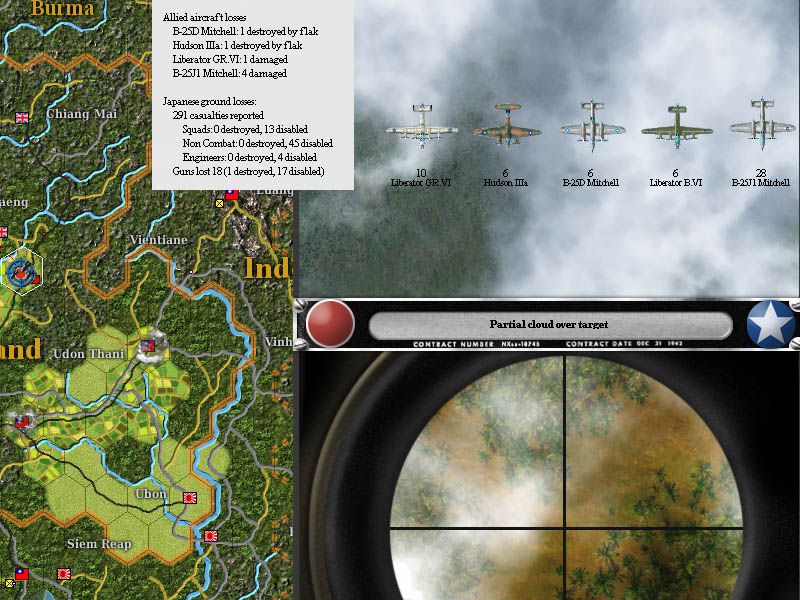 The enemy at Tavoy are not going to last long now my main force is here. That's two levels of forts in one day.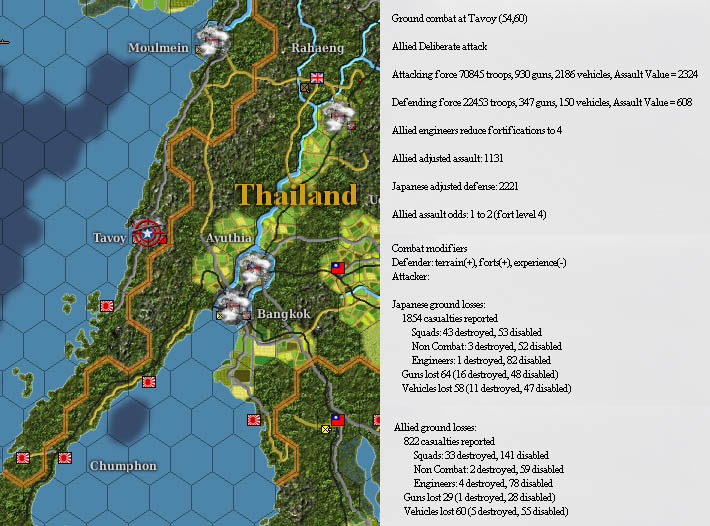 The bombers continue to do their jobs.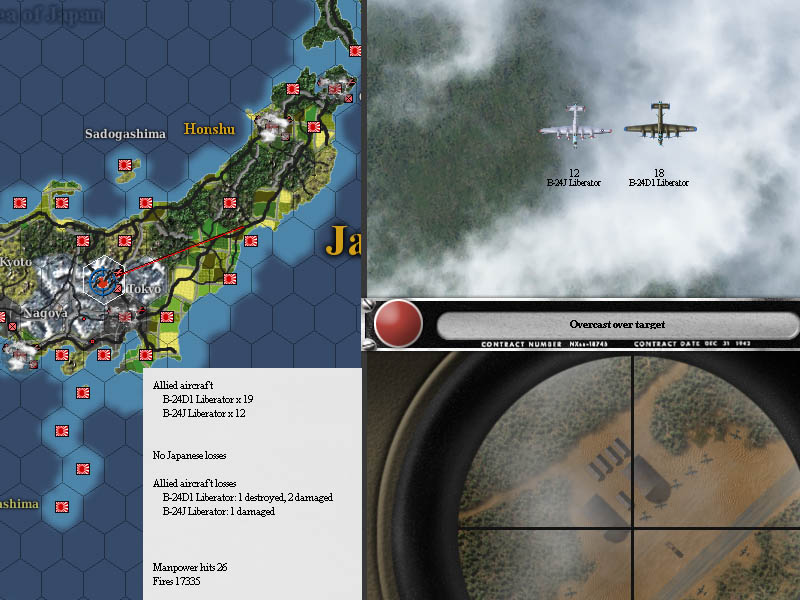 I've moved some planes into Legaspi, its just a shame all the support units landed before the invasion force.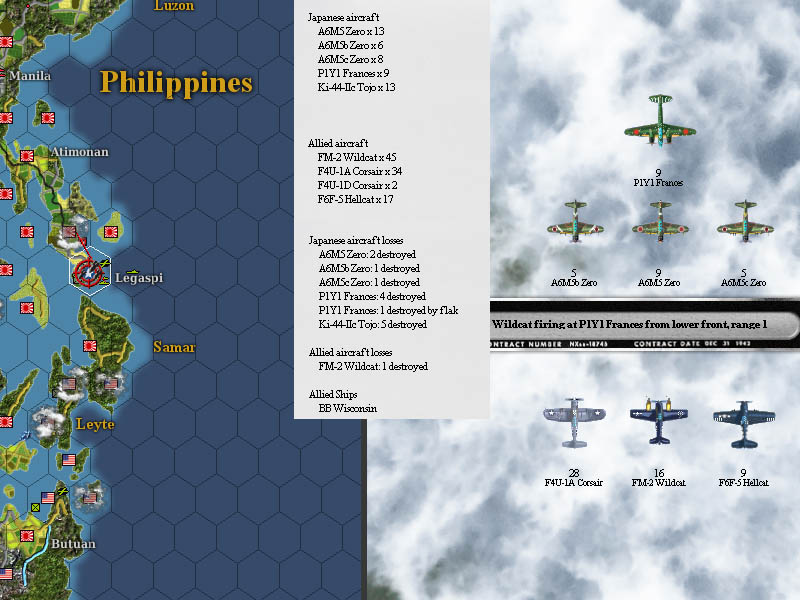 We continue to slam bombs into the forces in the south, causing heavy losses.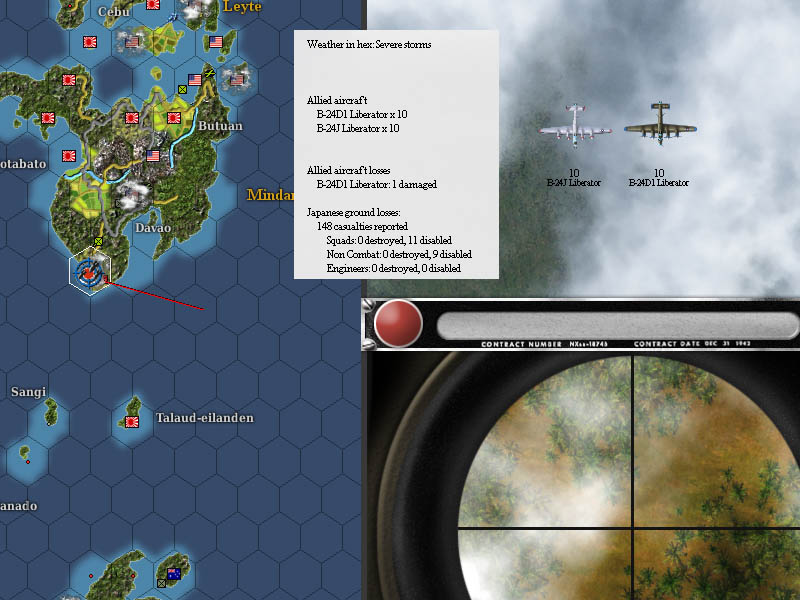 We manage to slip some planes through the Manilla cap and hit a cargo ship.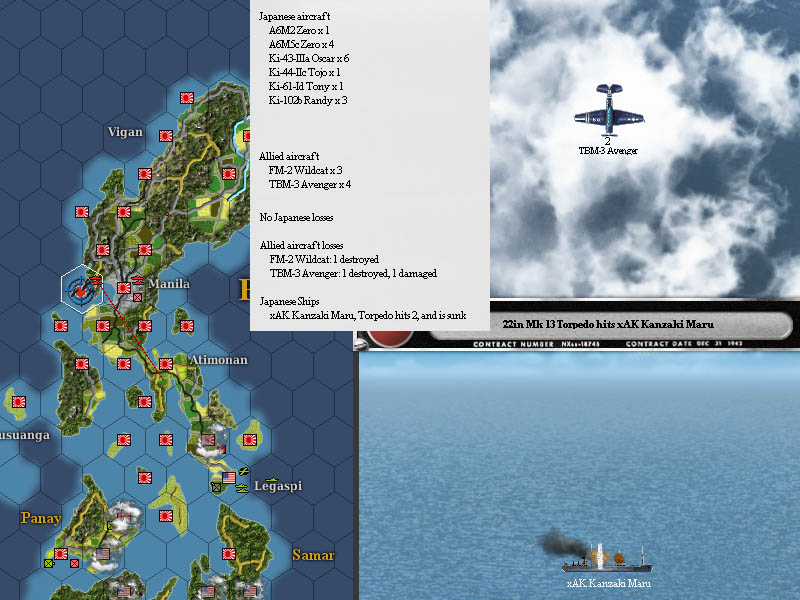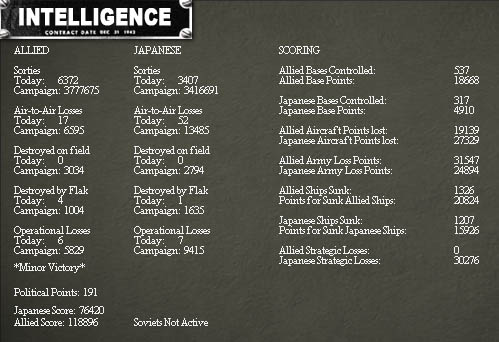 Awww, no bases taken today.