Part 177: Operational Report: 01/06/42


The defenders of Wake see their daily raid, which reduces their already decimated airfield to an even more decimated airfield.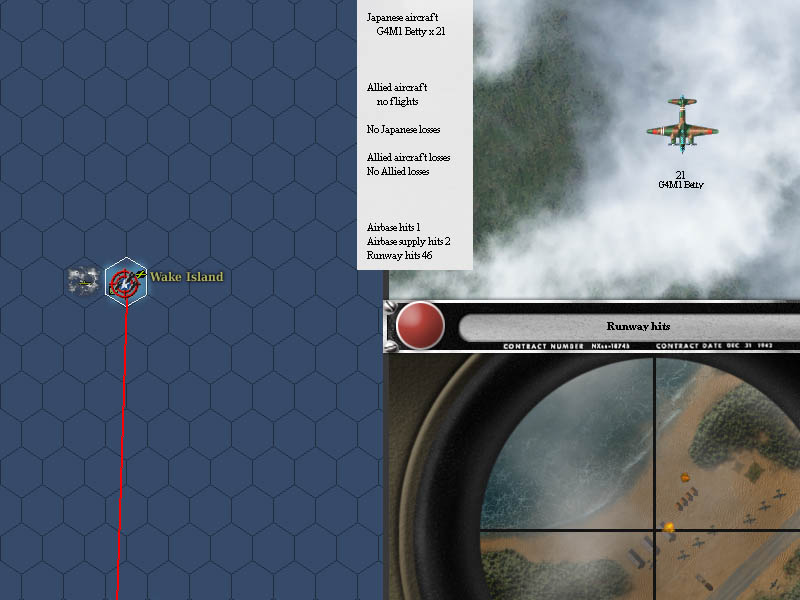 The Chinese manage to get three planes into the air today, but they are still unable to bring any of the attacking bombers down.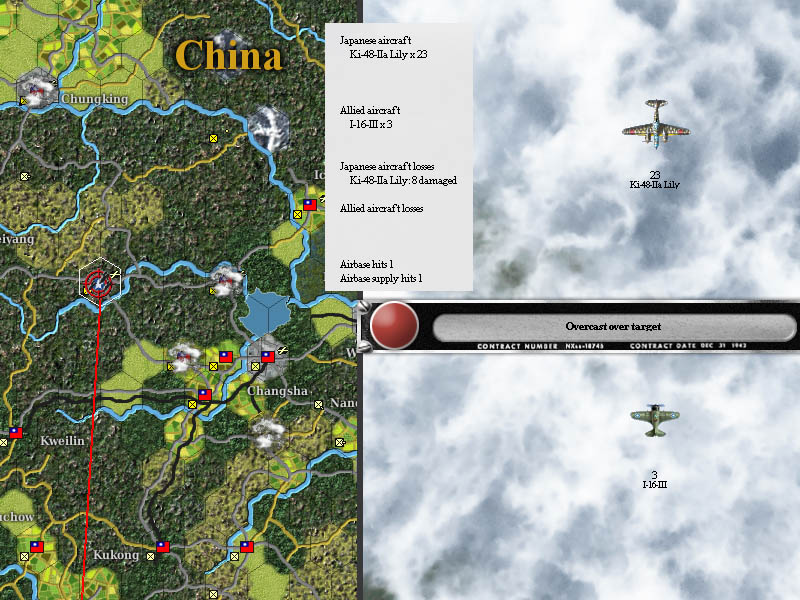 There is another spectacularly poor assault today at Sinyang.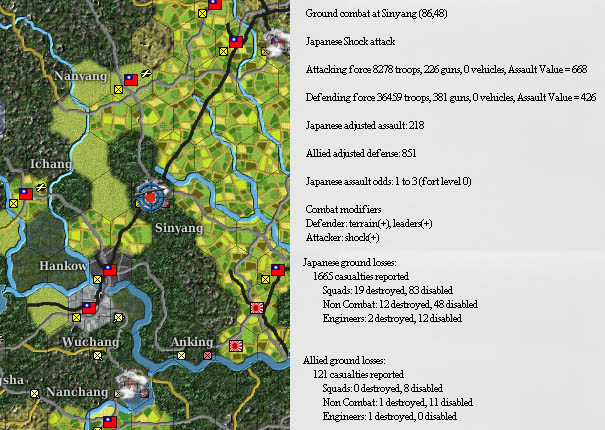 The Japanese at Kuikiang don't ever seem to get a day off from their futile attacks.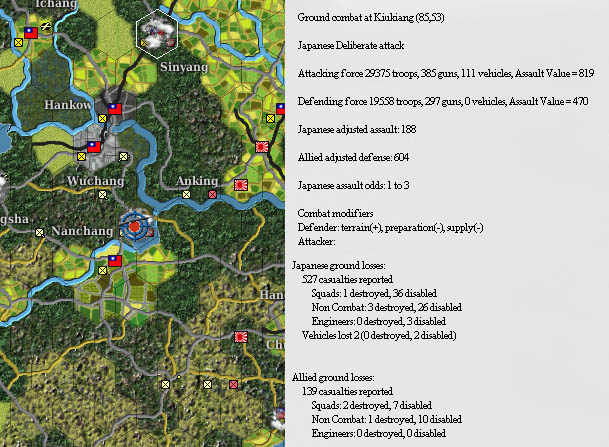 The Shanghai front begins to heat up once more.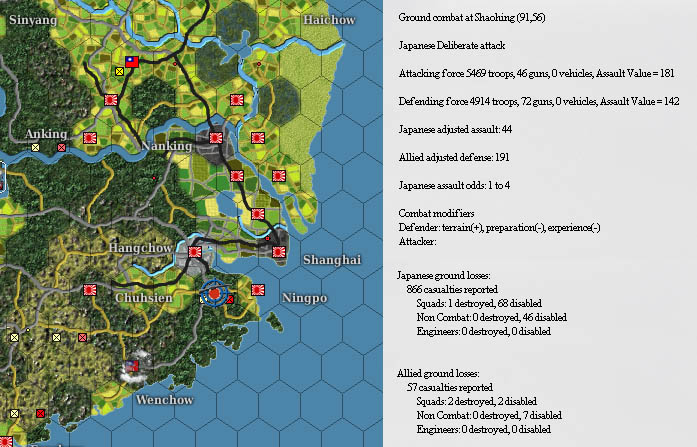 Hong Kong continues to go well for us, even though our men are getting disrupted so easily its not worth taking the days needed to reform them, as they seem to just get disrupted the next day.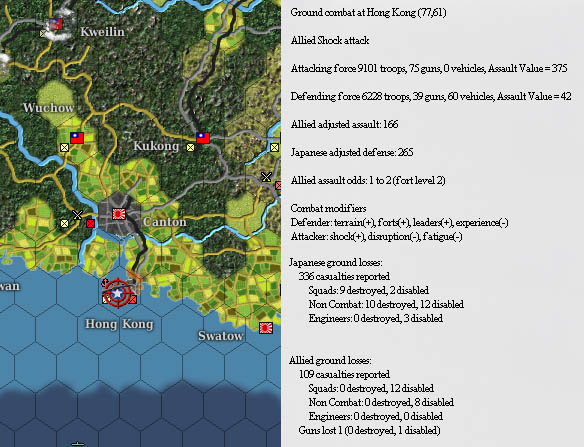 The Banshee's make an attack on the
Myoko
, who is once more returning to raid Port Moresby.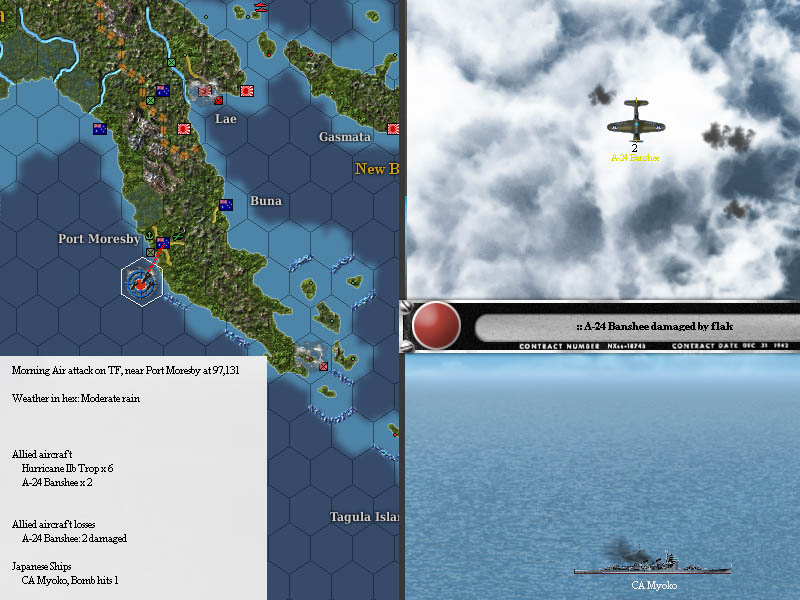 The hit is reported to have destroyed one of the ships flack guns and penetrated the deck, but not done all that much damage.
In the afternoon, they attack a patrol boat.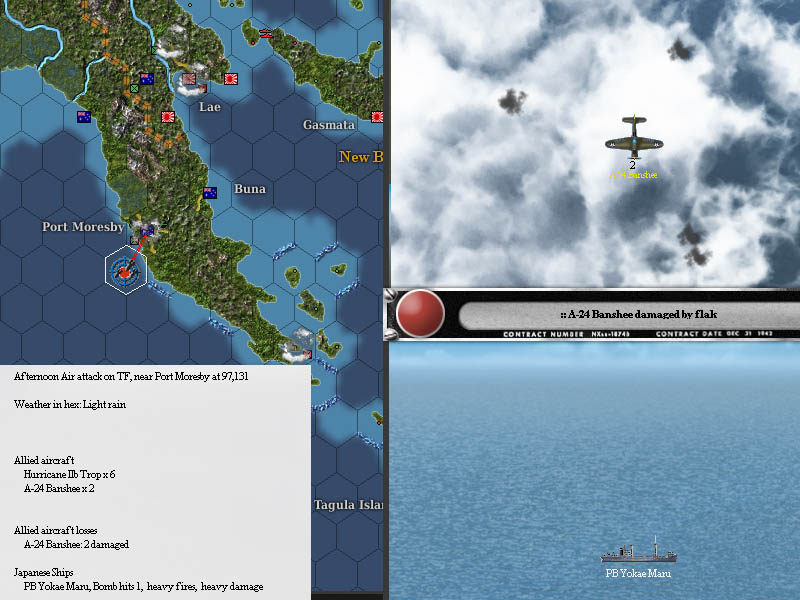 Why a patrol boat is near to Port Moresby is a mystery – unless the pilots failed to see a invasion force it was supporting. Only time will tell.
Our half of Guadalcanal sees another day of grinding down the few remaining defenders.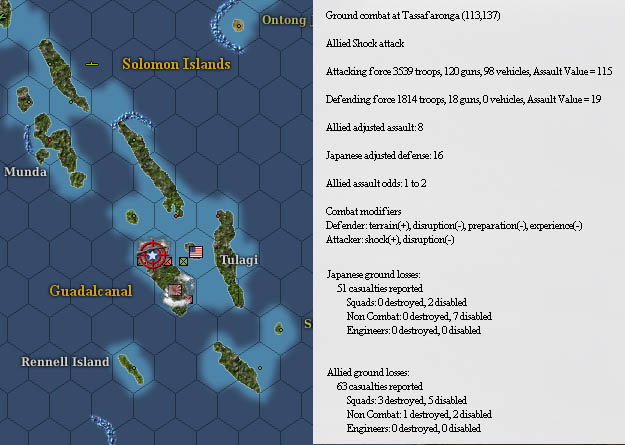 The men are disrupted, so its time to let them rest.

I'm starting to hate those Bettys – we manage to bring one down today, but they wreck a large portion of Calcutta's airfield.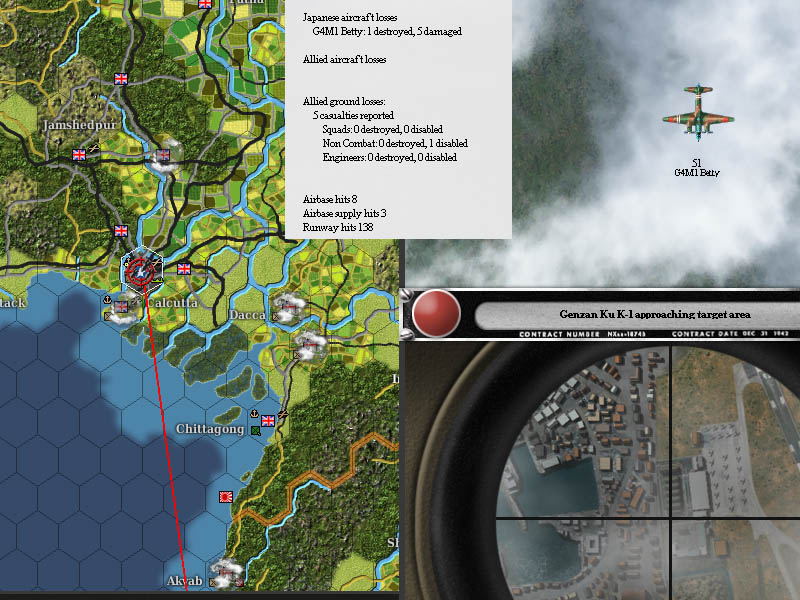 While our attackers in Akyab suffer a major setback as the Japanese move front line troops into the area, catching our starving heros by surprise, and killing or capturing 20% of their numbers,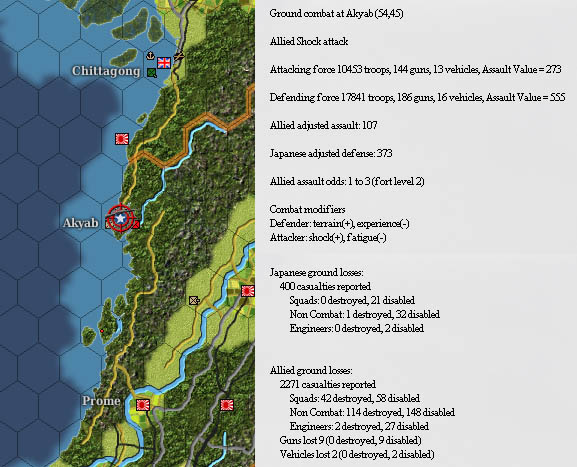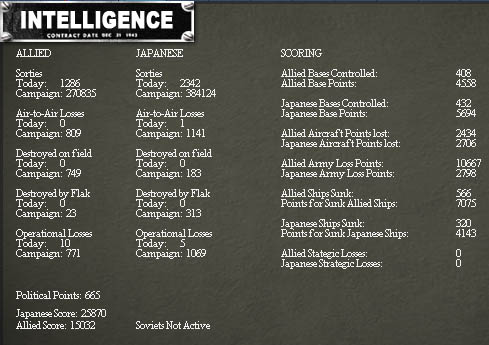 Jesus, I just got about 2 pages of ships being taken out of commission for refitting.