Part 456: Operational Report: 07/03/43


Cox's Bazar is attacked once more by massed Japanese bomber formations.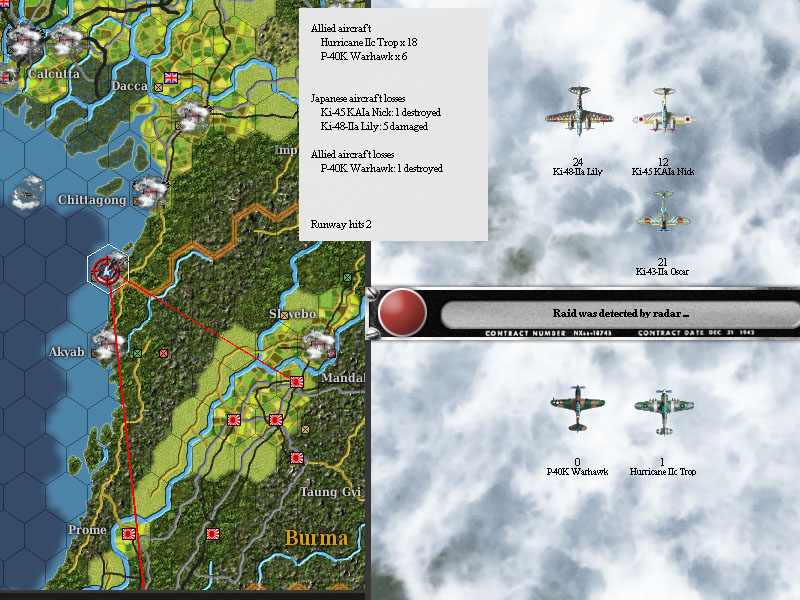 They also make a flyby over our men near Akyab, but the damage is all one way.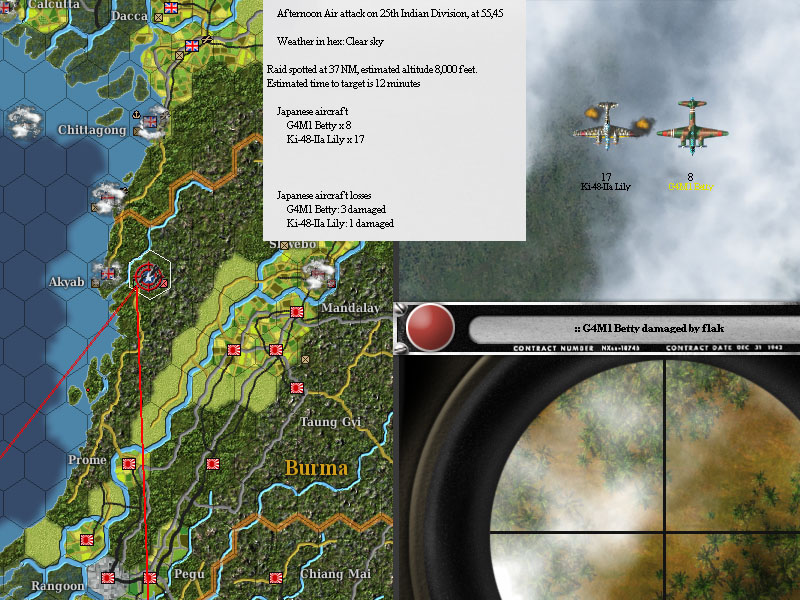 We also begin attacking as well, our men have recovered, but the Japanese are still fatigued, so this should start going our way.

Gasmata airfield is attacked by most of the bombers based in Rabaul, but they cause little damage.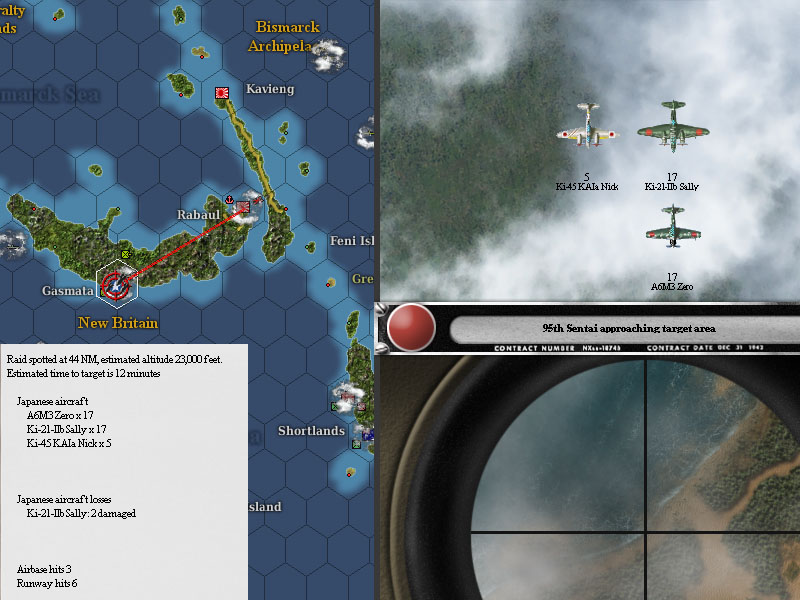 This is a little odd, as these bombers have been at Darwin for at least a year, and this is the first move they have made, attacking the Saumlaki airfeild.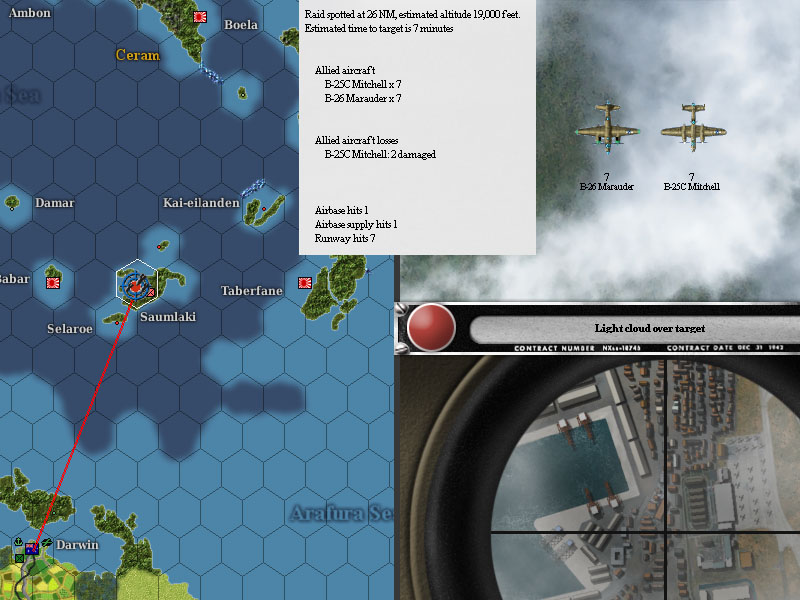 Although the arrival of some Boomerangs to the CAP makes me think I've missed something at the airbase in the last few days.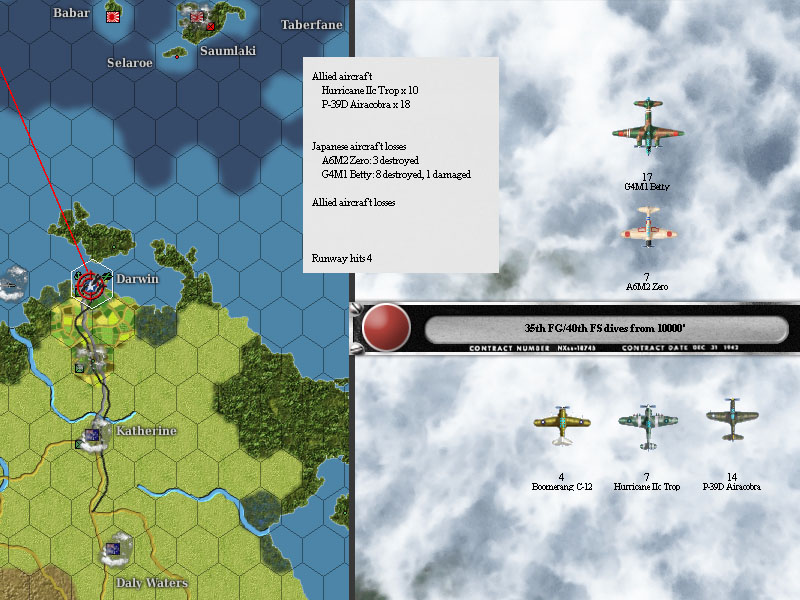 I mean, this is crazy.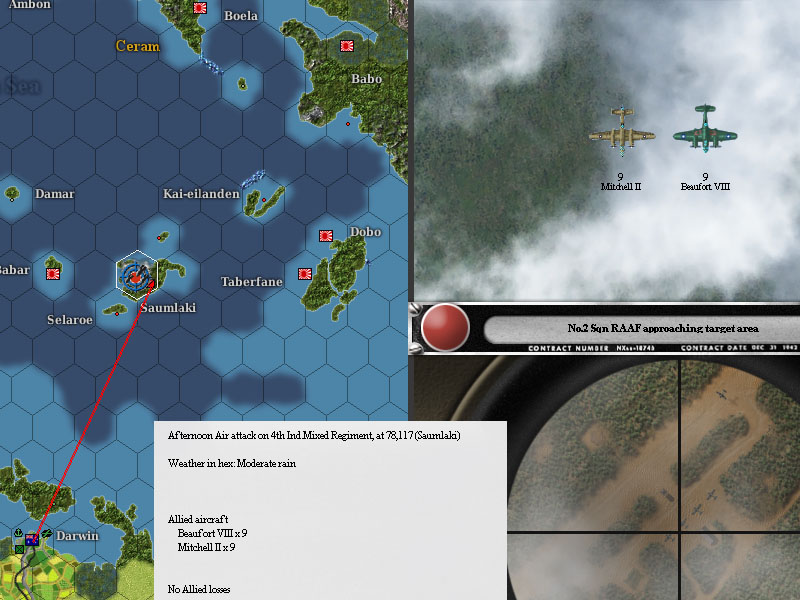 The bombers of the Shanghai Express don't hit their ground targets, but do bag a fighter today.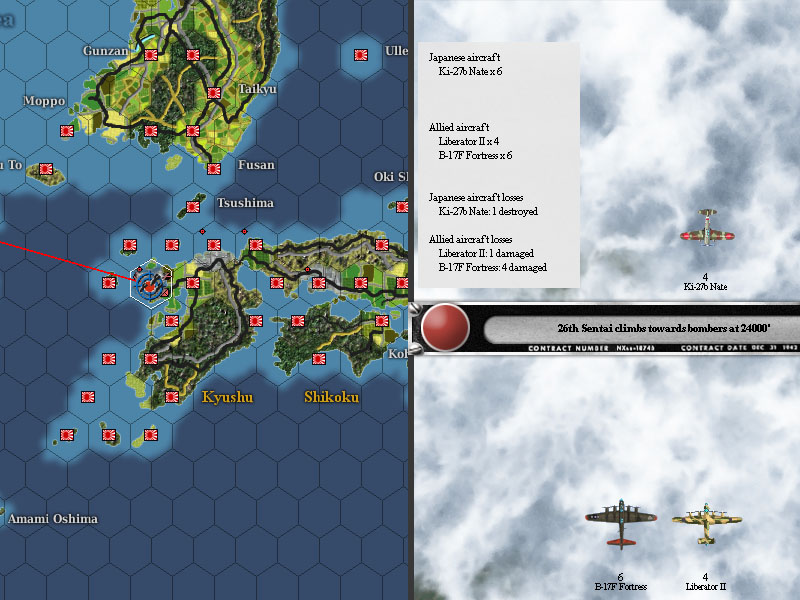 More heavy losses for the Japanese at Kiangtu today, but it never makes a dent in their numbers.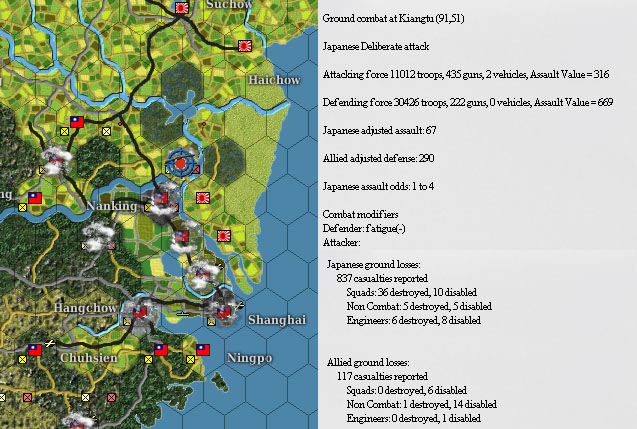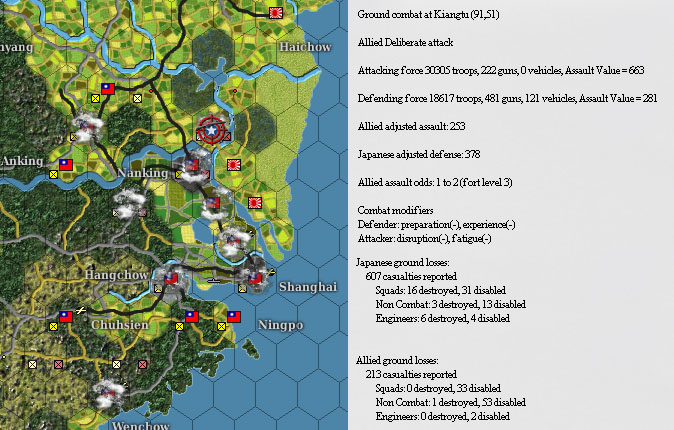 Our forces neat Tsingtao are forced to retreat once more.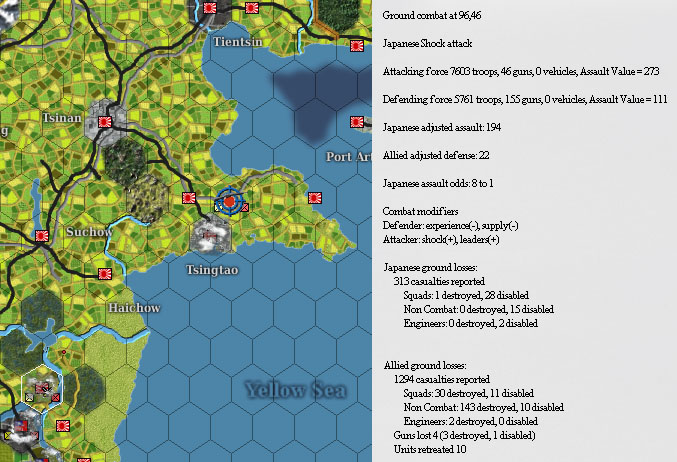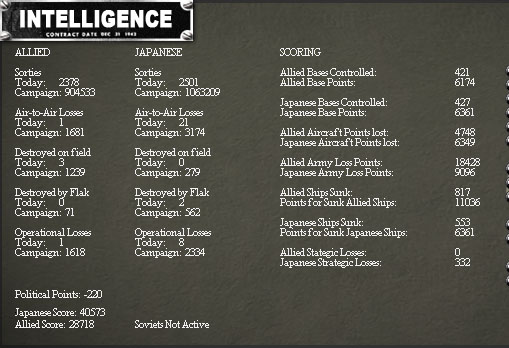 We're starting to attack the Japanese once more, who things should get a little more interesting from here on out. I'm not sure why the bombers in Darwin started to play up today, but I'm not complaining.