Part 564: Operational Report: 23/06/43


The good times over at Alingalaplap were bound to end at some point.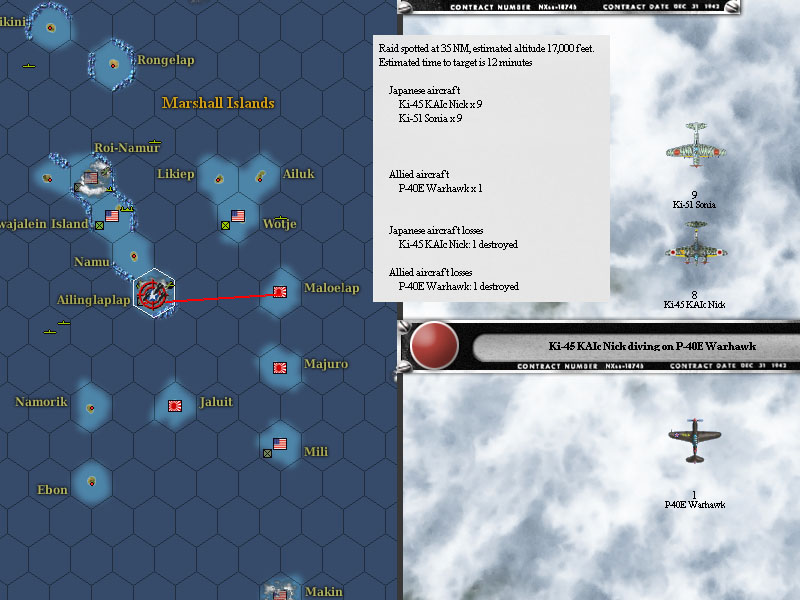 The Kavieng Dauntless's make another strike on ships trying to resupply Rabaul.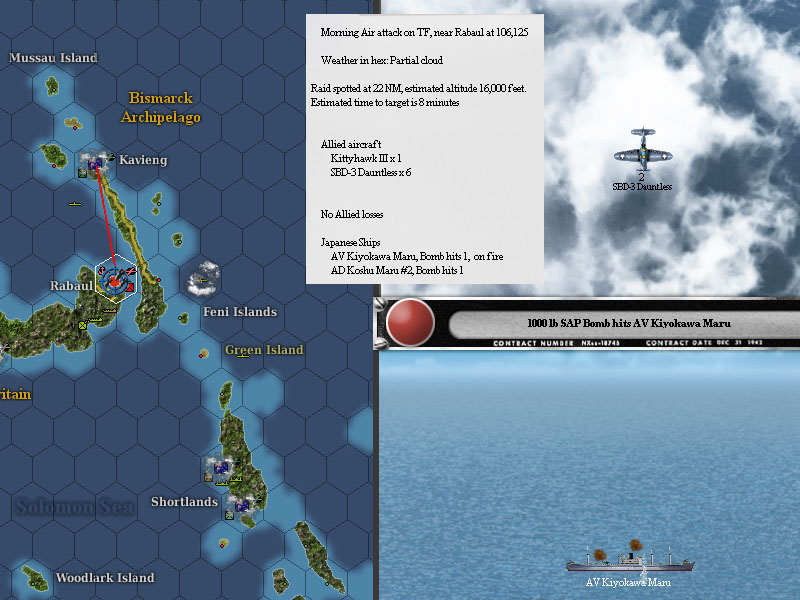 This is a few less tonnes of supplies that are going to make it through to the enemy.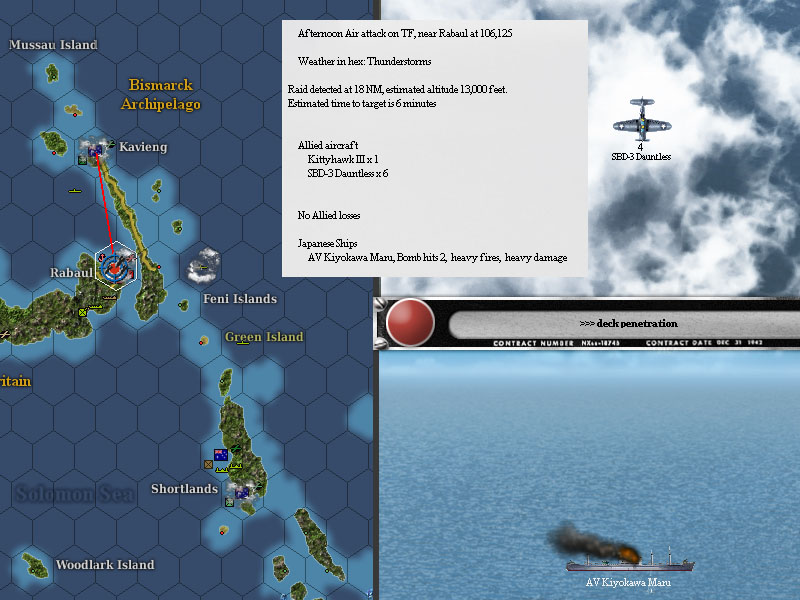 While the bombers ply their trade over the bulk of the troops.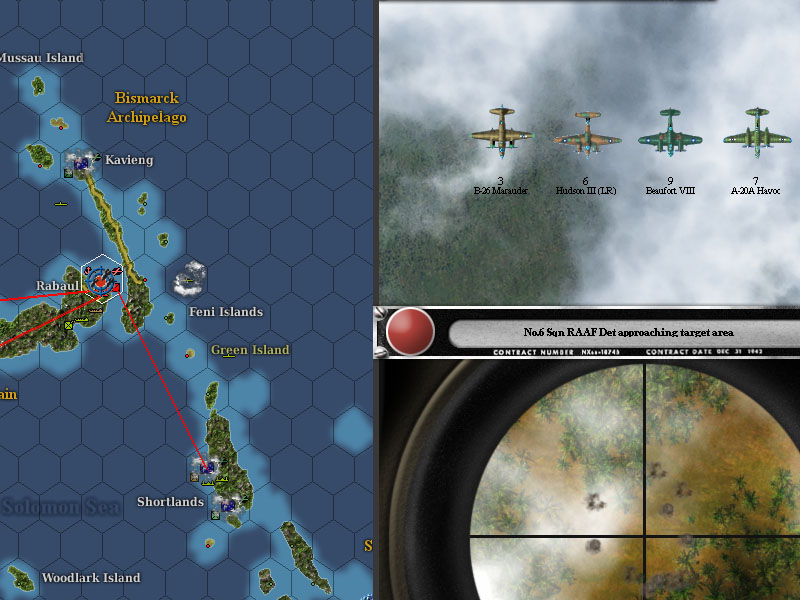 The Japanese attack on Cox's Bazar today is especially fighter heavy.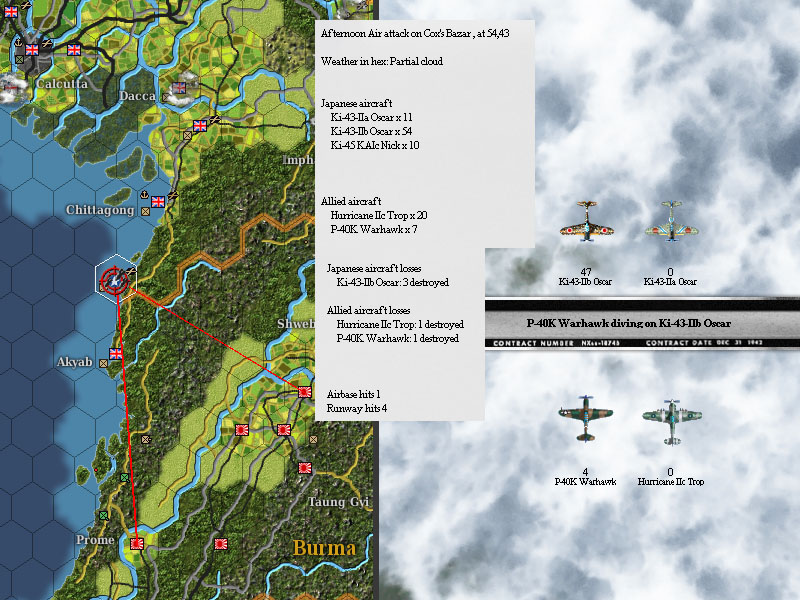 As is the second wave, it seems that the enemy have moved several new fighter squadrons into the area.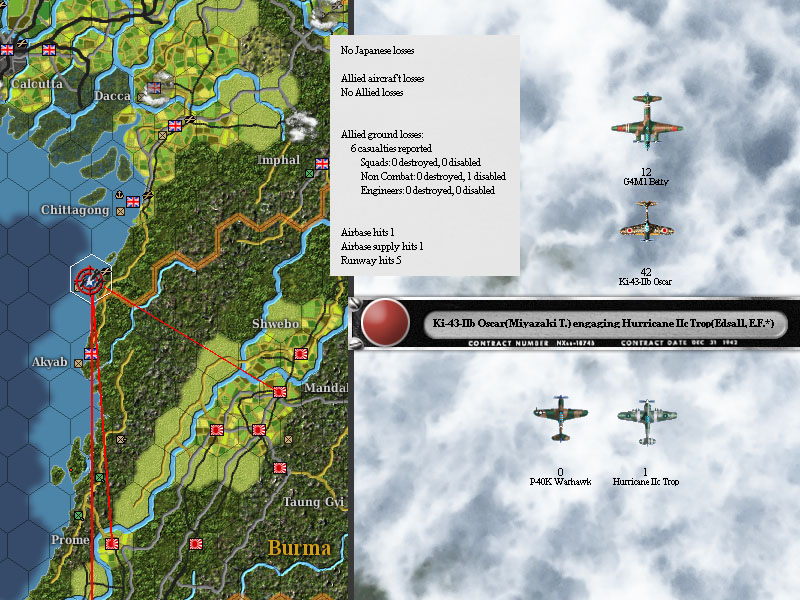 What's this, nine squadrons of Oscars?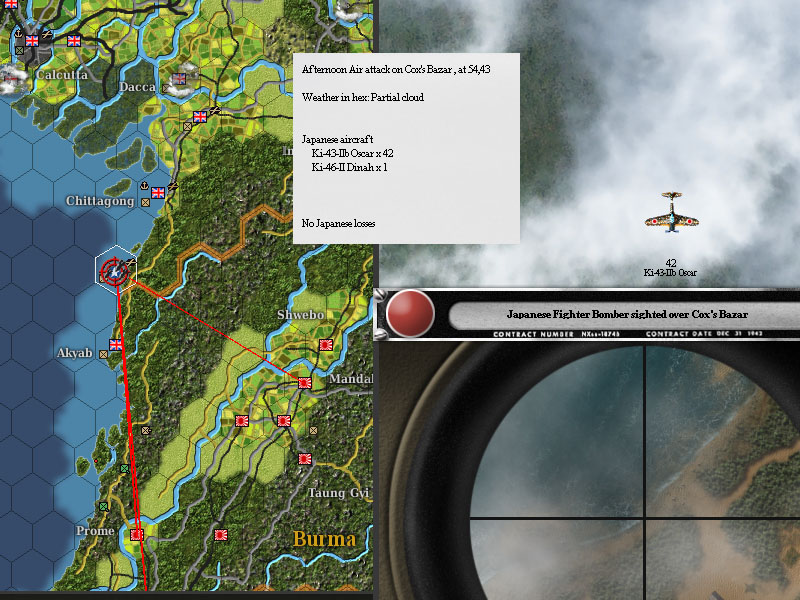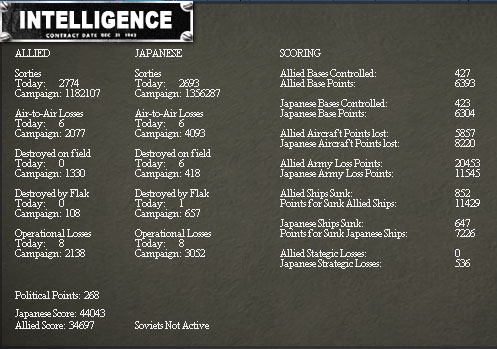 I'm on the prowl for more fighter squadrons to reinforce Burma – I think I'm going to need to pull the ones there at the moment out for a few days to reinforce them.
I find three squadrons of Warhawks and a lightning squadron, but they are off map, and won't be in the area for a while – for now, there is a squadron of Hurricanes and a couple of older fighters in the area. I have moved the Chittagong fighters the eighty miles to Cox's Bazar, maybe that will make a difference.