Part 913: Operational Report: 06/06/44


The Japanese have moved a sub into Guam. Unfortunately for them, I kinda protected the bombardment fleet.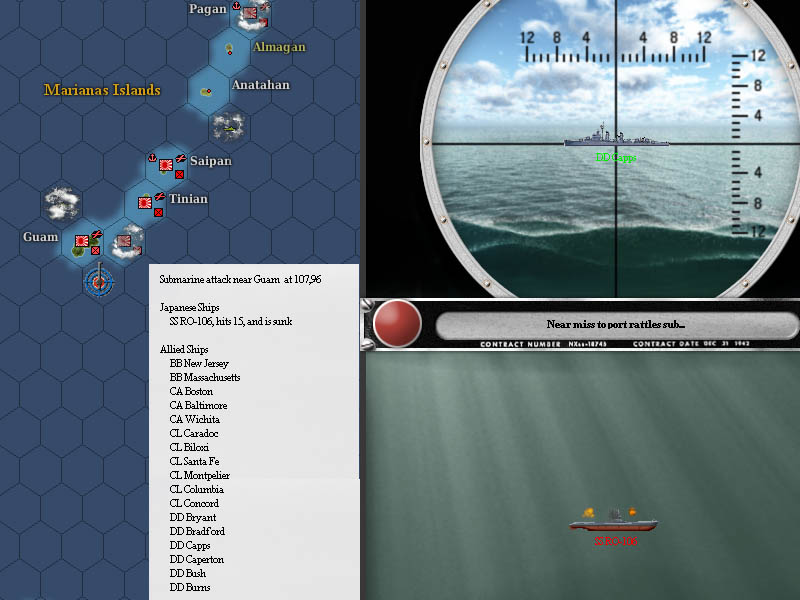 In the air, we seem to have superiority now.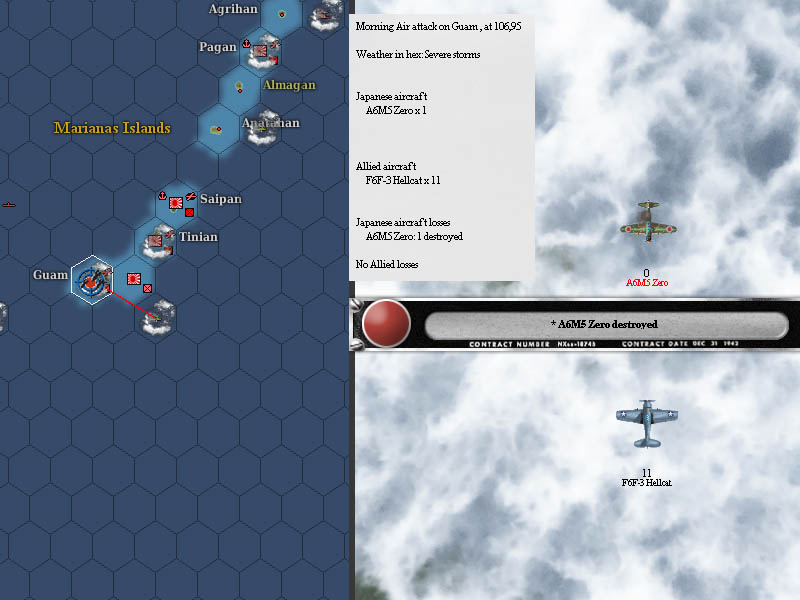 Just as I say that, the Japanese slip a force of bombers through a huge CAP.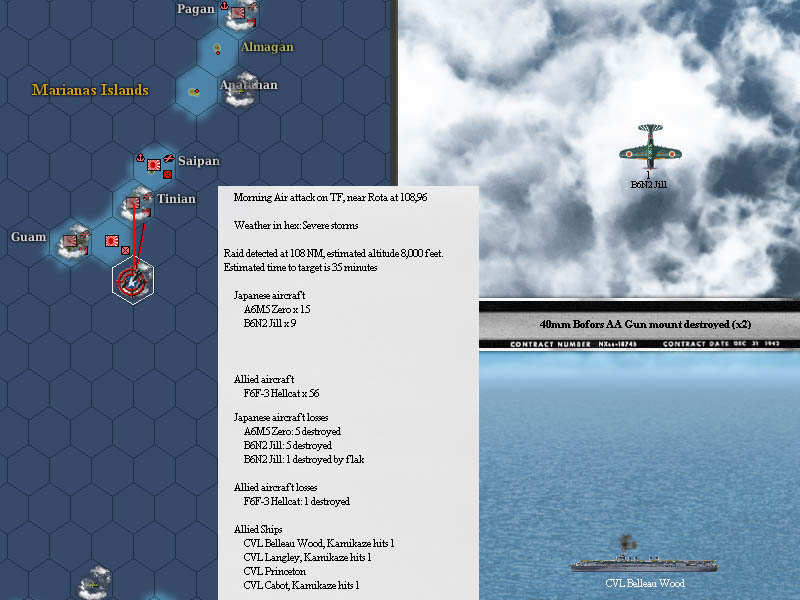 We find some incoming troops, and make sure they never land.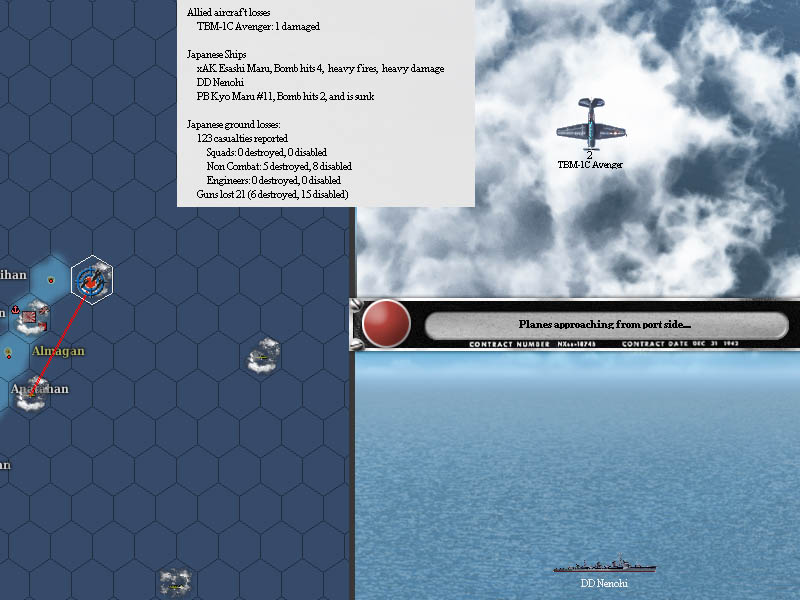 We also continue to lay waste to their airfields.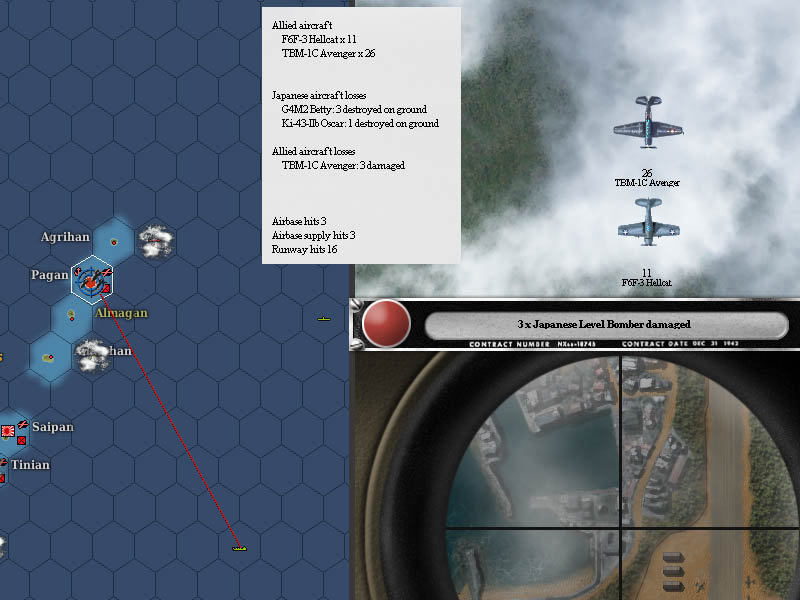 They do make an attack on our incoming invasion force, but only drop 250kg of bombs – nothing I'm worried about.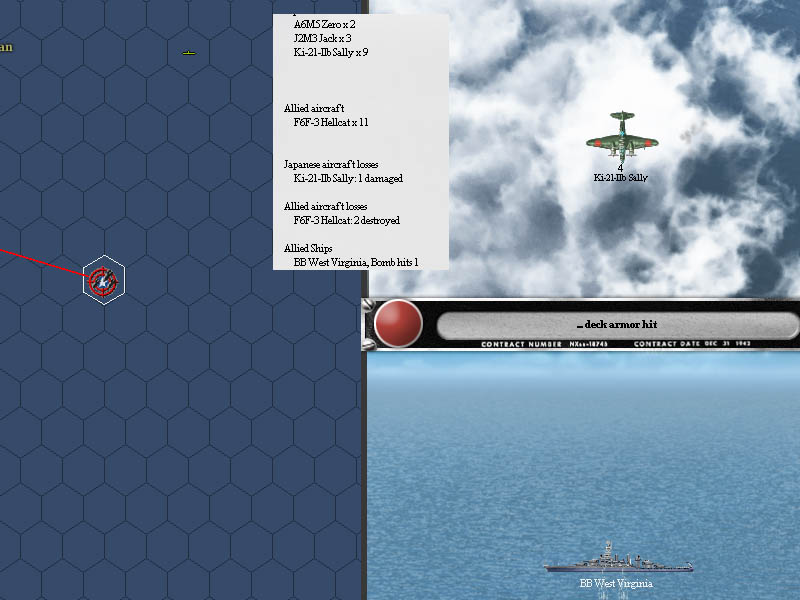 We're building up our forces on Marcus Island, and the Japanese send in their Betties to make a strike on it.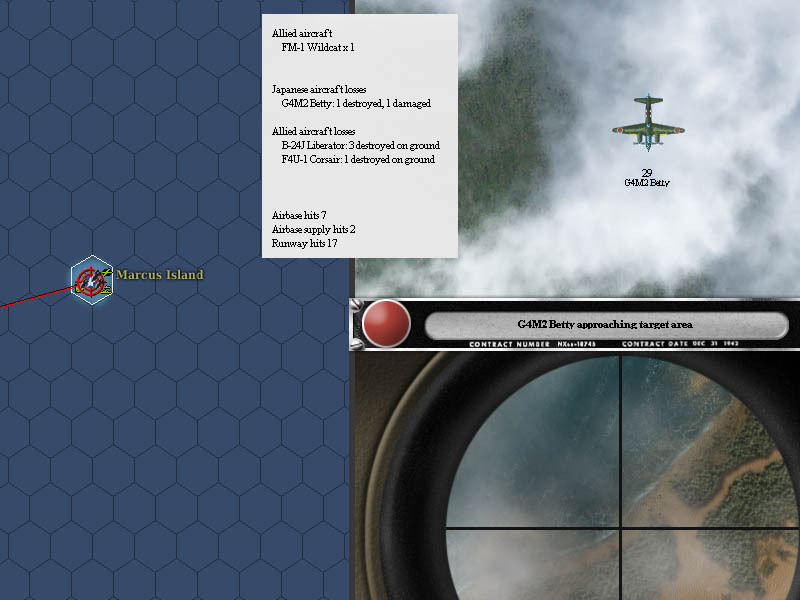 I'm unloading supplies at Akyab, and the Japanese make it though the strong CAP here as well to make a suicide attack on our ships.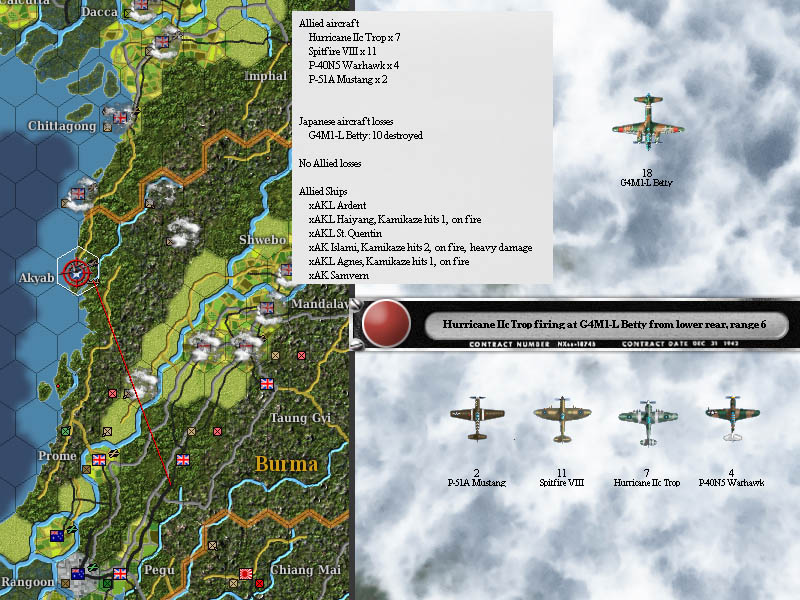 Rangoon also has planes in the air, who send off the enemies who come in.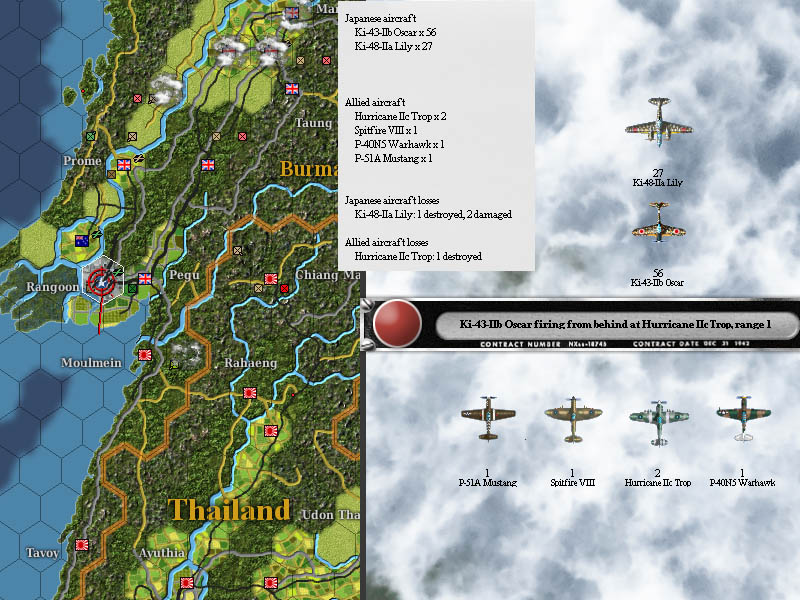 They can't stop the next wave though.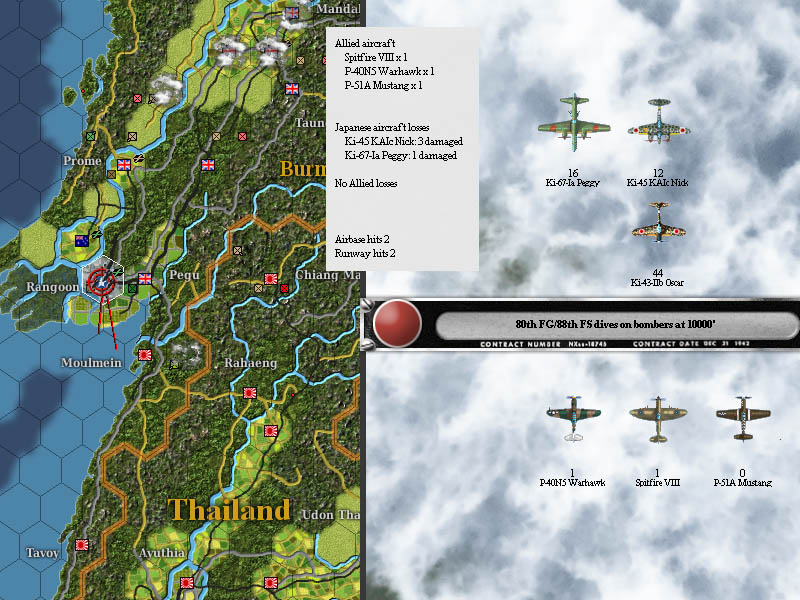 Our reinforcements arrive at Chiang Mai, and the attacks begin again.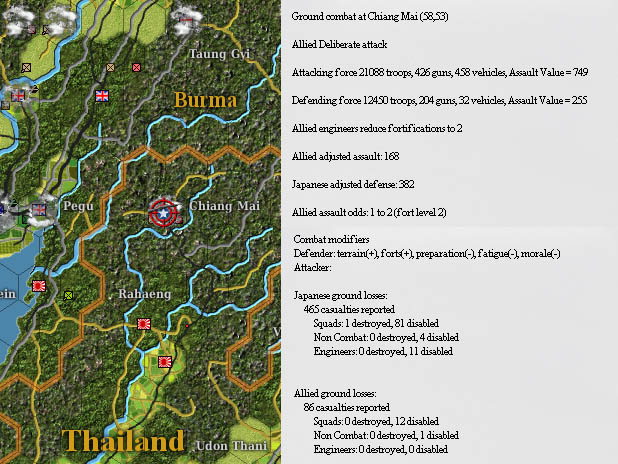 We continue to blow holes in Hokkaido.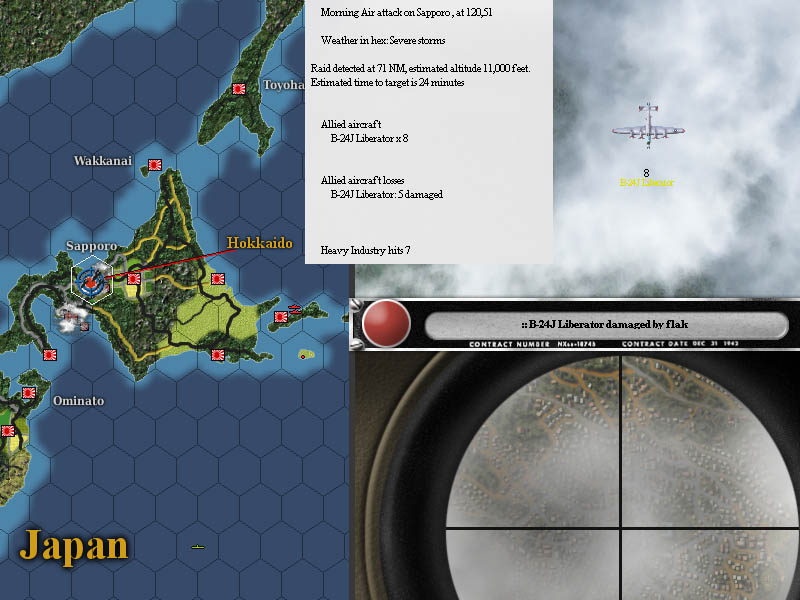 We continue to grind down the enemy at KIAfeng.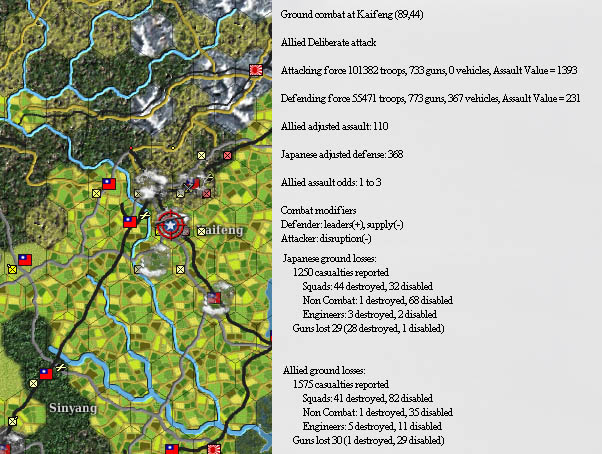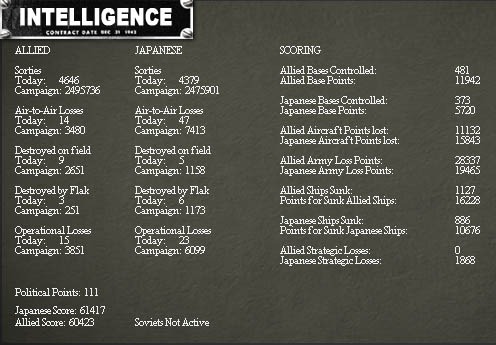 Apart from the two suicide attacks, today went well, we lost another ship from previous damage in the DEI. We lost another 300 points as the base points drop once more.
I want those landing craft in action ASAP, but its going to be a day or two yet. At least we're still killing the Japanese planes in large numbers.