Part 989: Operational Report: 21/08/44


There still seem to be a few duds in stores.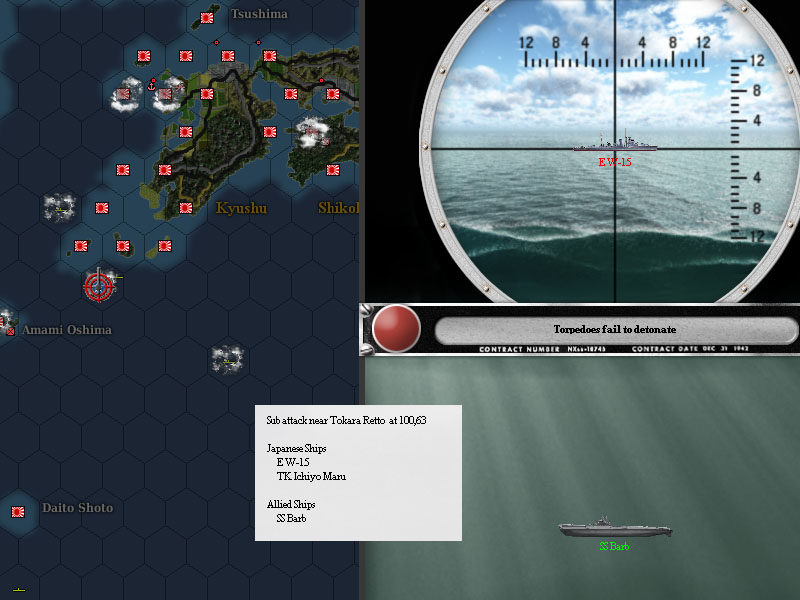 The day bombers continue to do their work.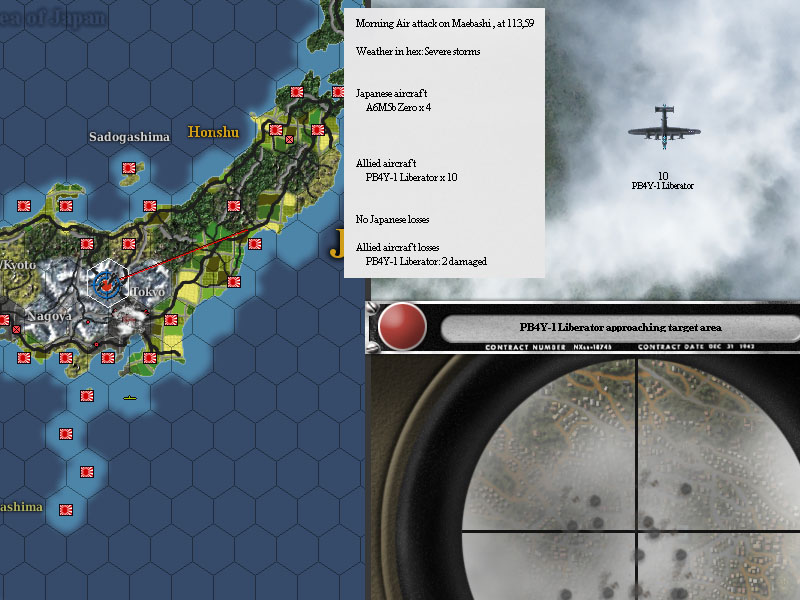 Sappero is hit and a few more fires started.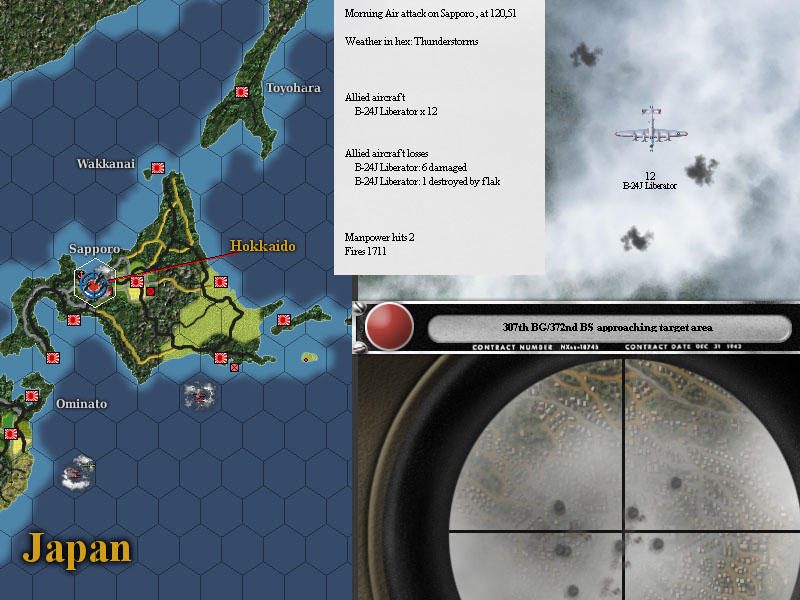 The Japanese come after our ships, but now they are in Rangoon, we can defend them better.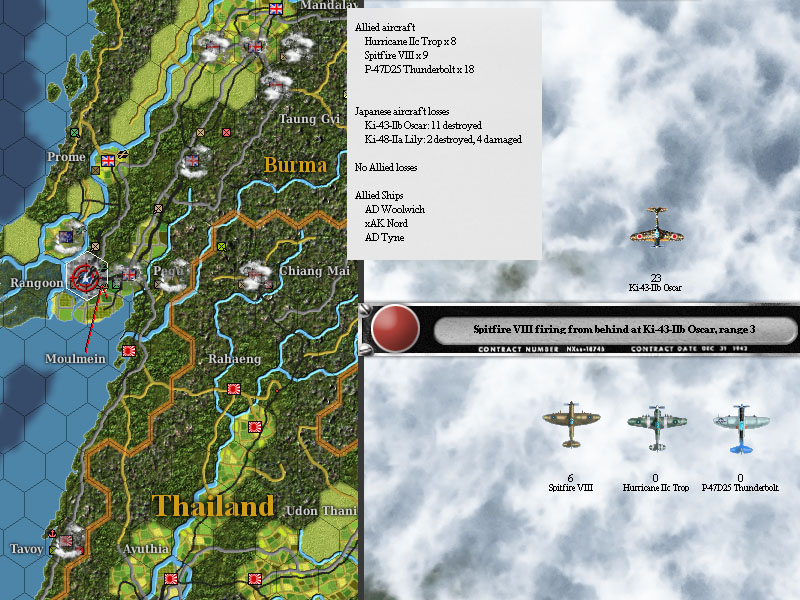 The next wave is dealt with the same, but I worry that the Japanese will get through at some point.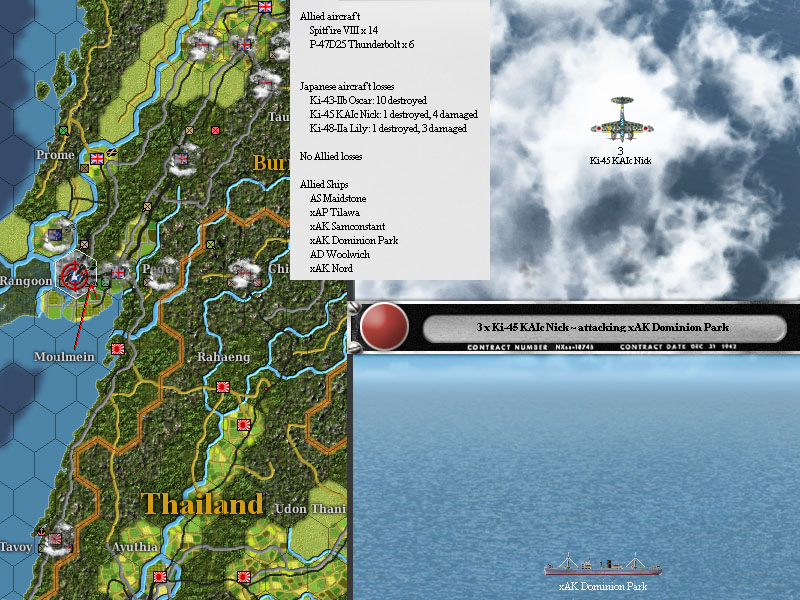 They do on the next wave, and the damage mounts.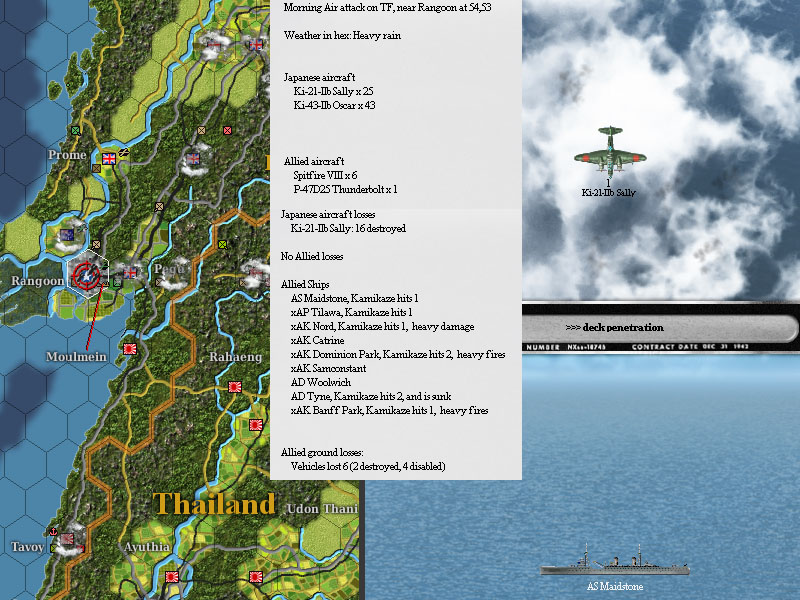 Come the afternoon, and they send in a huge Betty raid, they get four more hits, but lose their planes in huge numbers.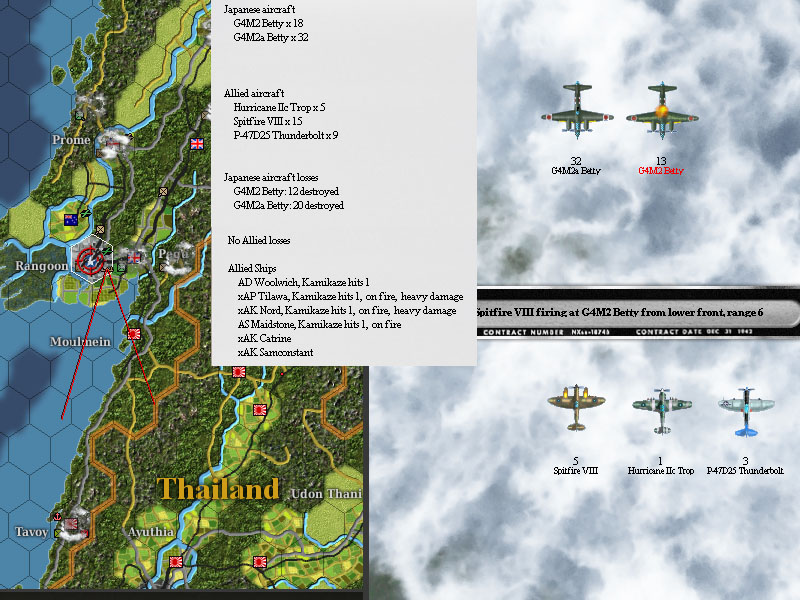 The Japanese carriers make another strike, they get some hits, but I redistributed our fighters, and the attacks cost them.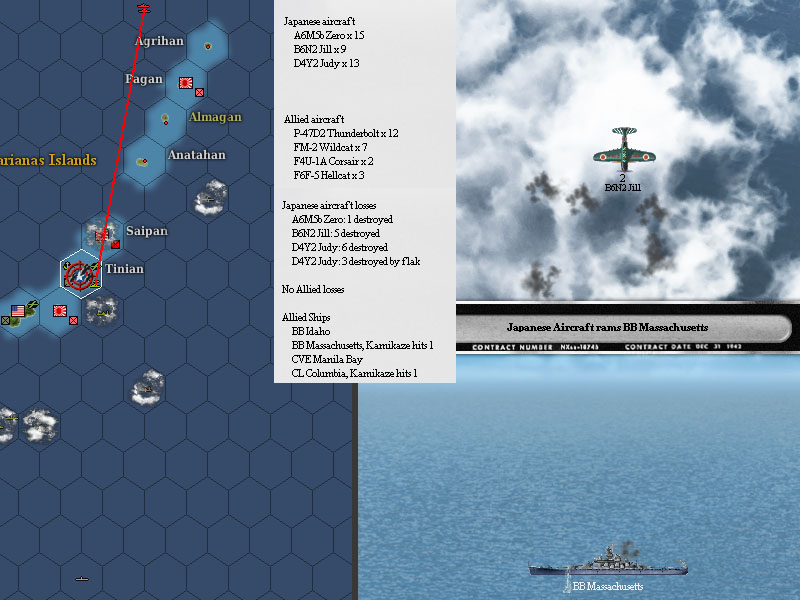 Our own carriers will be in action tomorrow, for now, we send out the few planes based on Tinian, but they can't break through the defensive CAP.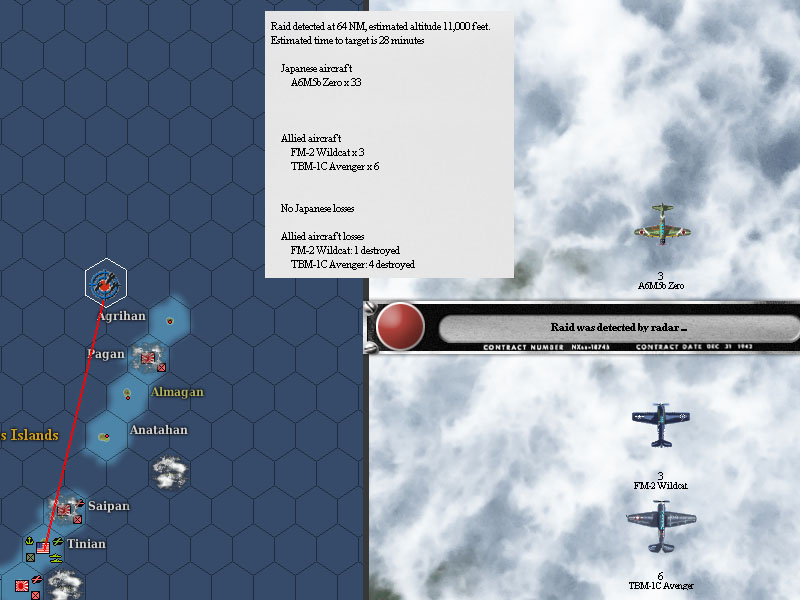 The British carriers are attacked by multiple waves of Japanese planes, but we shoot them down in good numbers.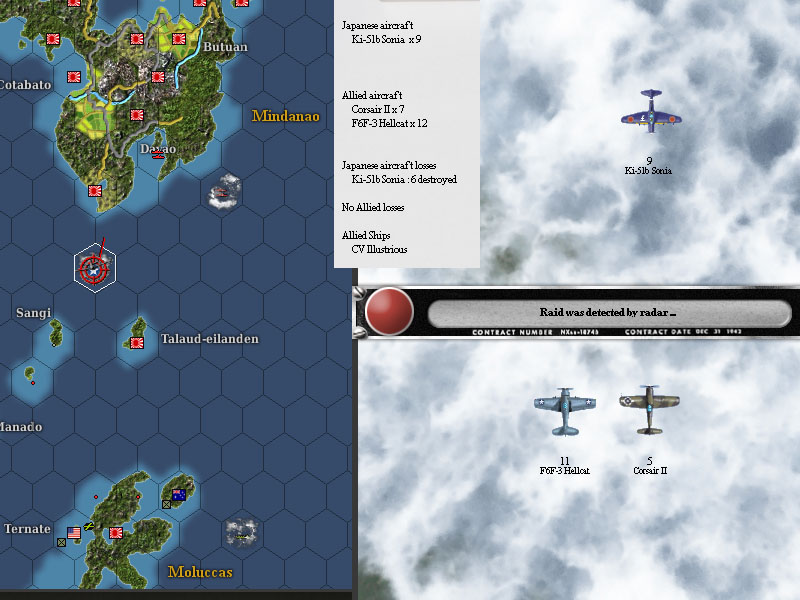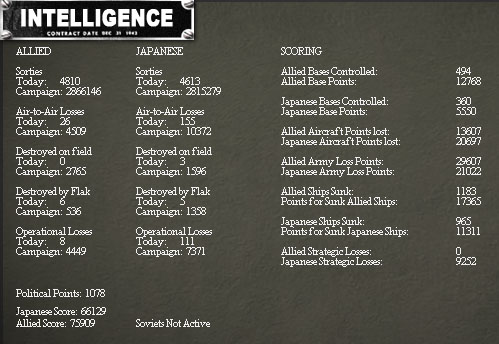 Well, that was a brutal day, there was no way I could have reported all the attacks the Japanese made in Burma or on the carriers. That said, the number of lost planes and ships speak for themselves. Two hundred and eighty planes lost in a day, our base points jump as well, giving us 1800 points more than we had yesterday, but I don't expect them to last long.

That's the downside however.