Part 26: Day 21, North Vandea, Attack (Part 2)
The Lone Badger posted:
Go North-West, get Gregory on the field ASAP.
(And steal Thule's old fanfics from the temple ruins and read them out-loud on the radio)

chiasaur11 posted:
Northwest.

We need to get to those fanfics before Thule can burn them. For the Greater Good.

Kurieg posted:
Kauyon and Gregory, get maximum Krootness to destroy the Space Marines.


Okay, that's fine--Uh, I had a my save file corrupt. Good news is I had an extra save right before I started this fight, so we didn't lose much. Just a few small changes: all my Honour Guard survived the first attack--Thule didn't send all of his forces in for the first attack.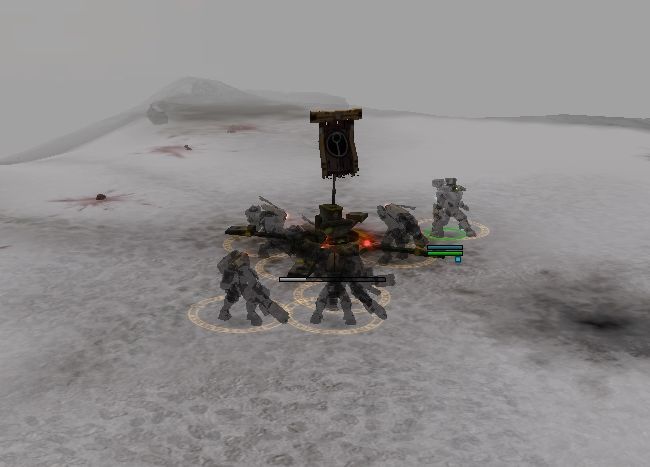 Two, I took control of that bluff that has the Whirlwind artillery.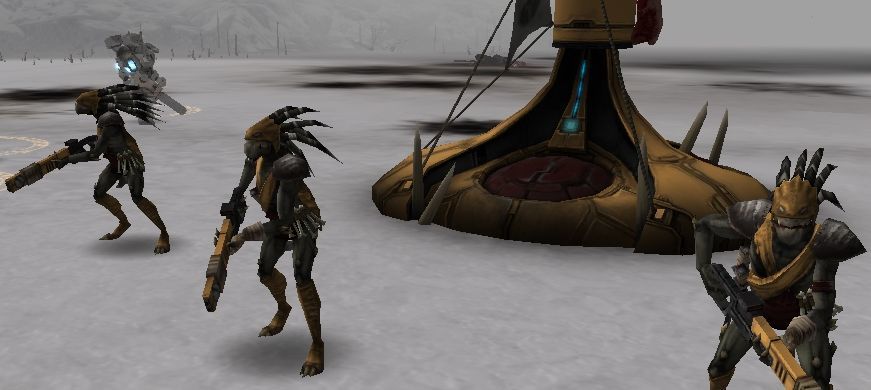 Our Shapers our ready.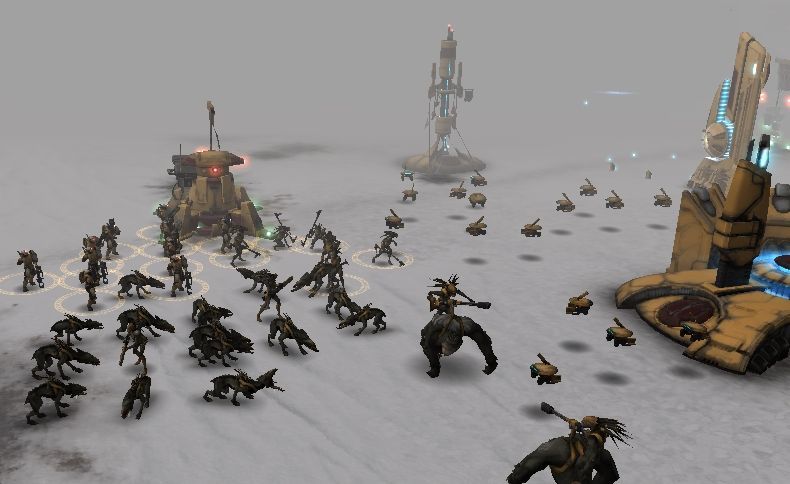 Kroot Strike Force is ready, Shas'o. The Shapers will lead us. We're heading for the Relic.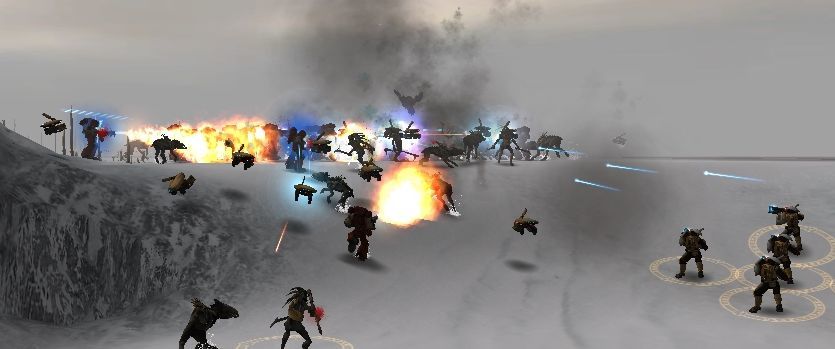 We found the remainders of Thule's first attack force. Krootox made short work of the Dreadnought.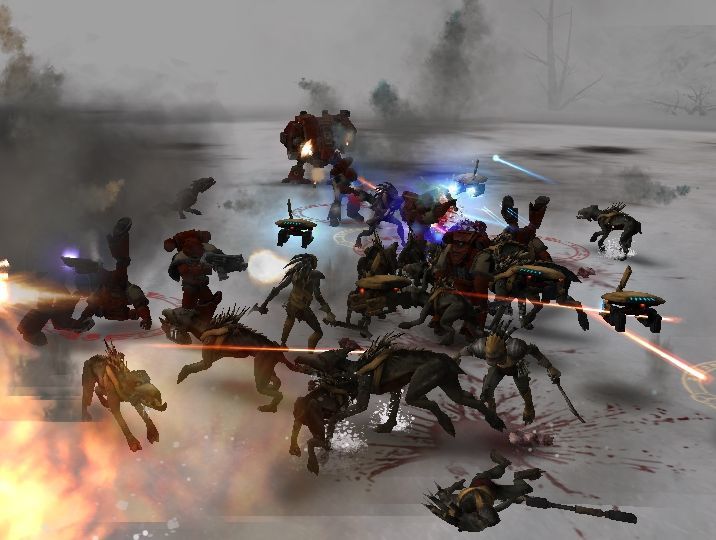 They all went down fast. Minimal damage to our own forces.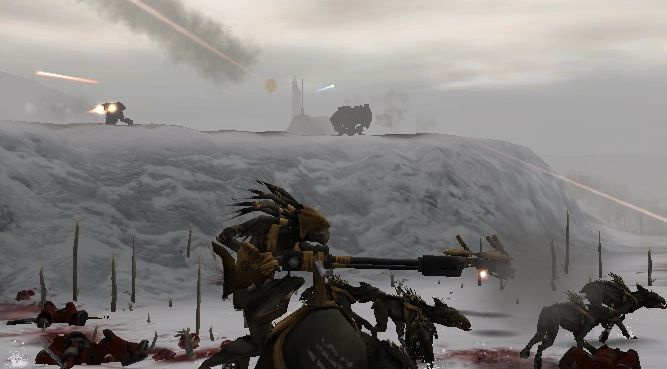 They have a forward base on that plateau. We need to loop around if we want to reach it.

Probably a good idea. Our Plasma Guns can't hurt the Dreadnought armour fast enough to stop them from hitting the Kroot rank and file.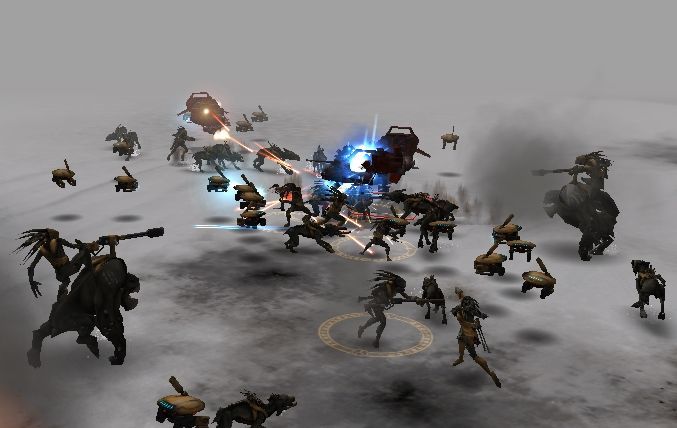 Push forward! Crush the Space Marine opposition. Remember: whatever loot we take we get to keep, O'Kais' orders!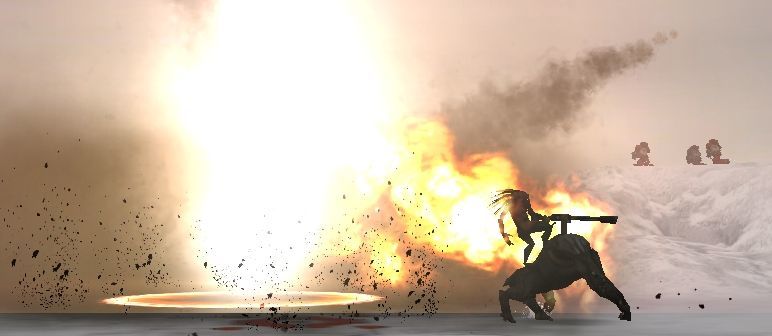 Ahh, often overlooked in favour of the mighty Knarloc, I'd like to take a moment to point out how badass Krootox and Krootox Riders are. This particular Krootox suffered a direct hit from Thule's orbital bombardment lasers.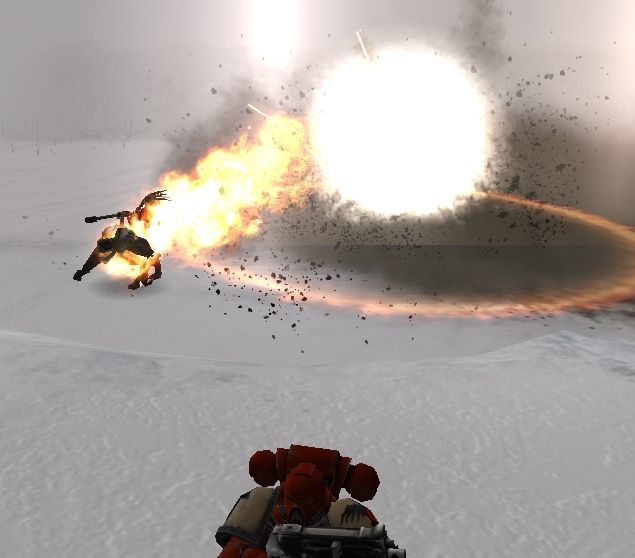 It took little damage, and in fact kept on its merry way.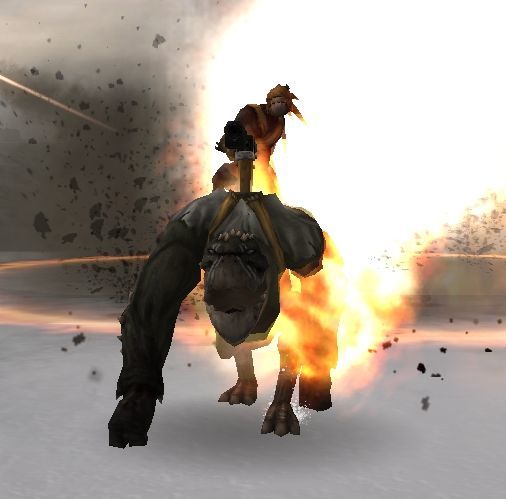 While on fire. This is metal as all heck. Look at him, he's riding one-hand style.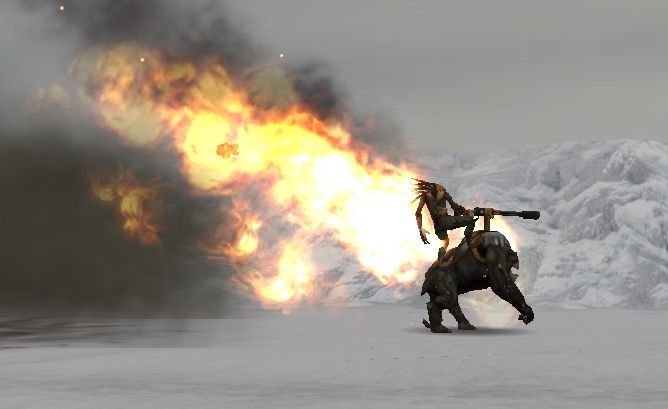 https://www.youtube.com/watch?v=7uVmhy3yDwg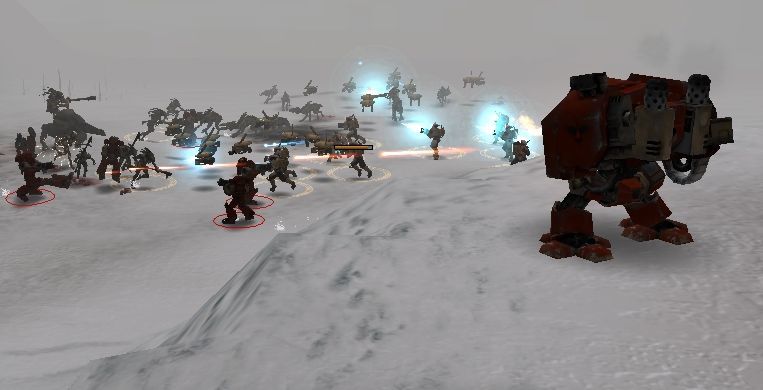 We've found the route to the plateau, Shaper.

Good. Take out the Chapel-Barracks, don't let them reinforce.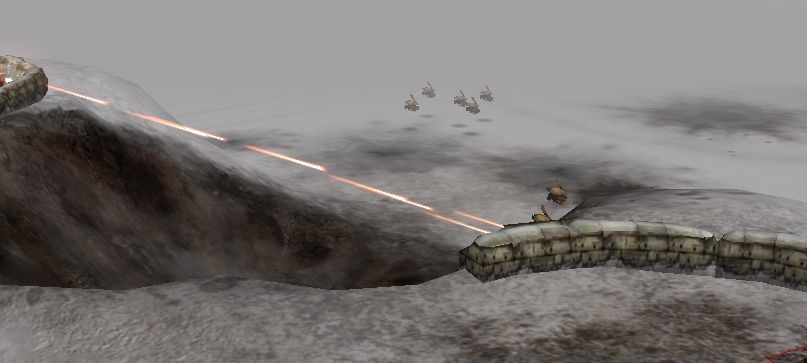 Meanwhile, I'm sending the Drone Squads to begin assaulting the Space Marine position at the Relic. They'll attack from the north, we'll take the Kroot and attack from the south.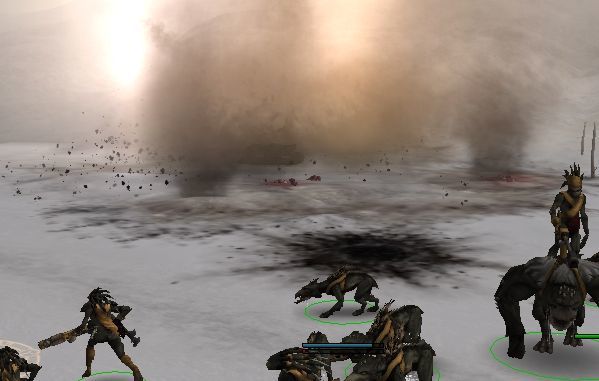 Lots of orbital laser fire!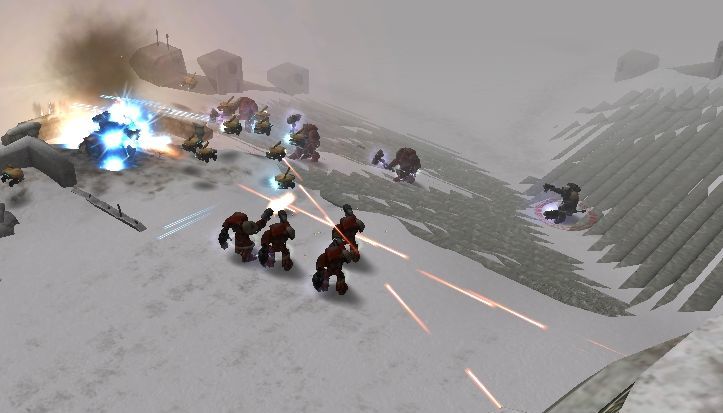 How goes the attack?


Like clockwork.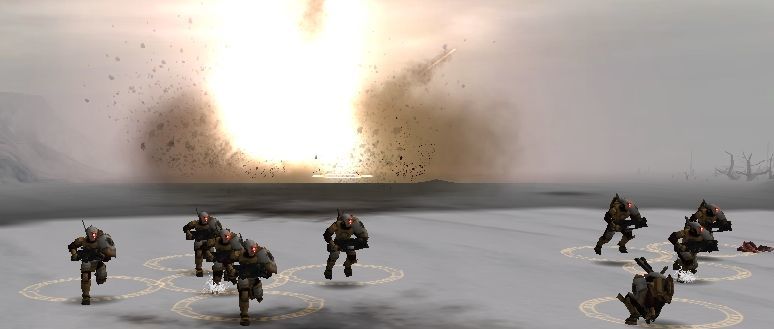 Thank goodness Thule's battle barge gunmen are bad shots!

Hurry, take the Relic!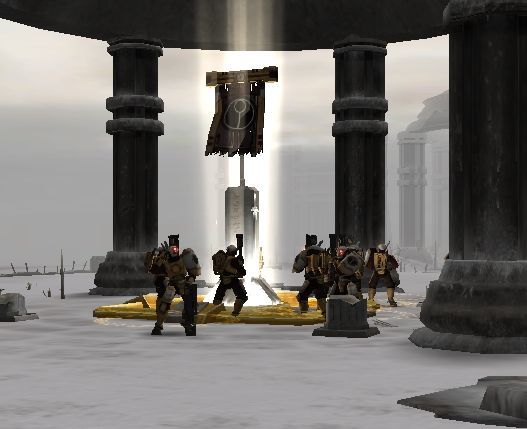 On it.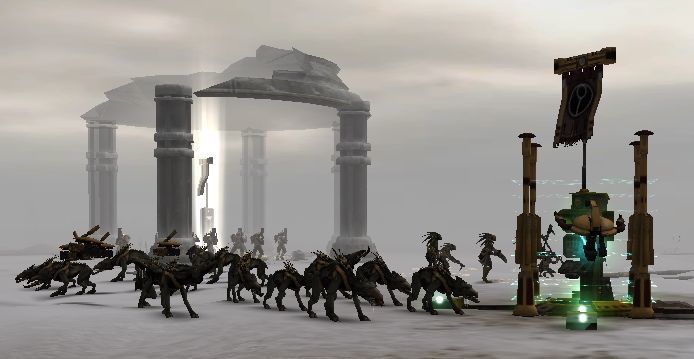 Yeah, haa!! It is ours, Shaper!

You will not squelch our faith so easily, alien!

The Tau Empire will respect your faith, human. If only you would see reason!

Our faith is in the Emperor of Man, alien. To bow to you is heresy.

Then you follow the path to destruction.

Better destruction than bondage!

So says the slave to the free man.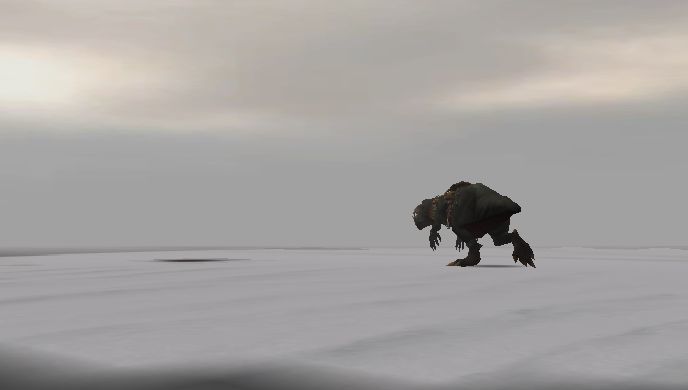 Good work. Gregory is being dispatched to your location.

Excellent job. I am joining you at the Relic ruins. The Space Marines were fools not to fortify it, but we won't make the same mistake. Teams, report!

We lost two Drone Squads and two of our Shapers. Otherwise, the Kroot Strike Force suffered no major setbacks. We are being reinforced as we speak.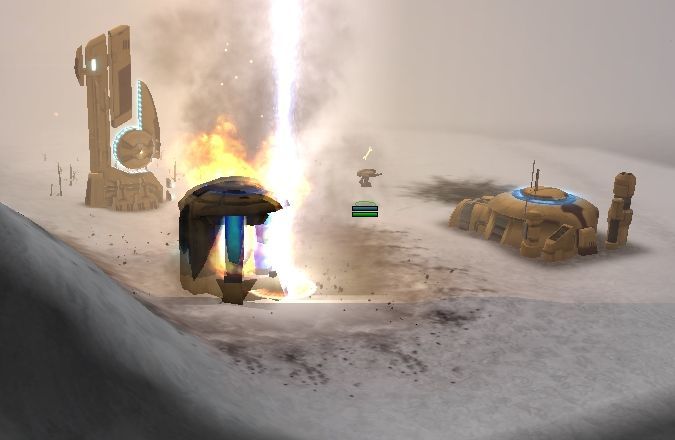 WE HAVE CAPTURED A SLAG DEPOSIT NEAR WHERE THE SPACE MARINE PLATEAU FORWARD BASE WAS LOCATED>>>>>>
THULE KEEPS HITTING US WITH ORBITAL LASER????!!!! [

]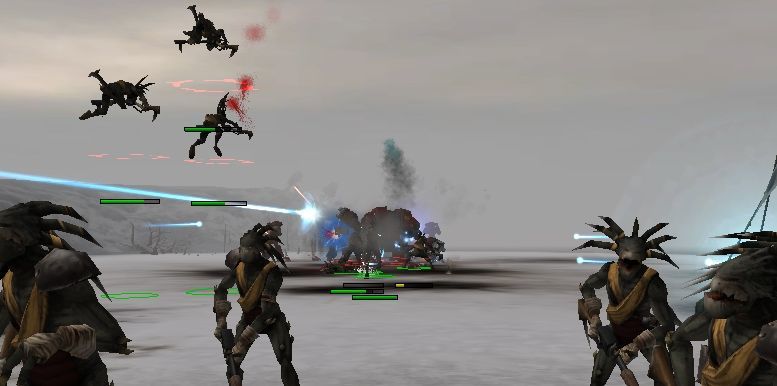 Thule's Space Marines have been sending increasingly powerful units to assault the primary Cadre HQ, but so far we have been able to beat them all back with nothing more than a pair of Fire Warrior teams and a pair of Kroot Packs.

Excellent. Let's review our assets before we plan our next attack.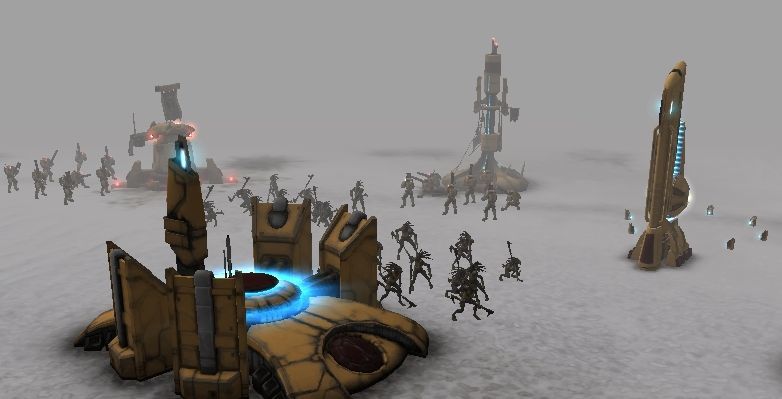 Of course. As I mentioned, we have two Fire Warrior teams and two Kroot Packs at the central base, which is fully upgraded and fortified. Thule won't take it without heavy losses of his own.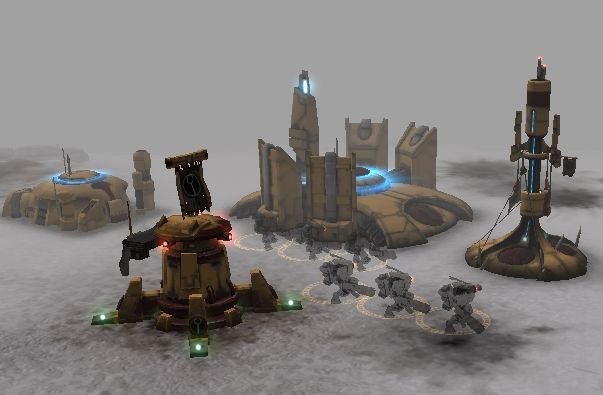 Since we took control of the Artillery Bluff, no Space Marines have bothered trying to retake the position from us.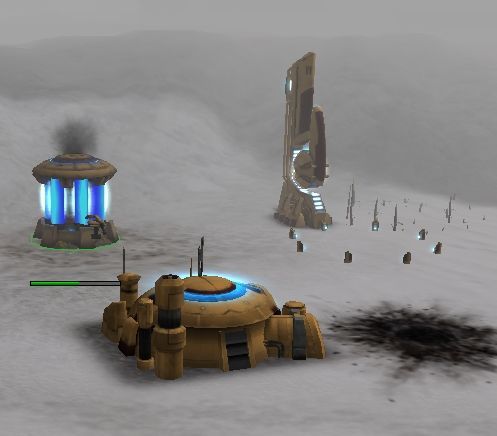 THE SLAG DEPOSIT STANDS====I SHALL REPAIR IT>>>BUT THULE"S SPACE LASERS KILLED MY FRIEND AND COMRADE,
EARTH CASTE DRONE DESIGNATION BN-0117
::::TRULY; THIS IS THE DARKEST OF ALL TIMELINES.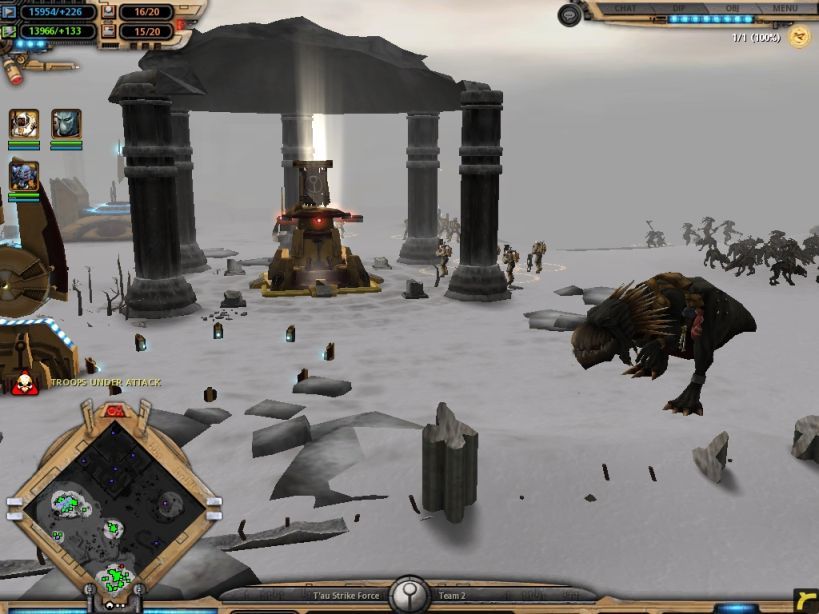 The Kroot Strike Force currently consists of Gregory, two Krootox, two Kroot Hound Packs led by Shapers, our Kroot Alpha Pack led by a Shaper, your two Fire Warrior Bodyguard teams, and two Drone Squads. The Earth Caste have also fortified the position, so we will reinforce with Broadsides and Drone Squads before any further movement.

Good work, everyone! I feel good about this mission. We're gonna totally embarrass Thule! I brought along some experts from the Earth Caste and Water Caste to decipher the codes at this temple. With any luck we'll be able to discover just exactly what was so important that the Blood Ravens had to come to Kronus.

Leave it to us, Shas'o.

We'll suss out whatever Thule was hiding.

With that done, Shas'o, I'm convening the War Council. We need to decide whether we want to
make the final push into the heart of the Blood Raven's base
, or
eliminate their support by capturing the Orbital Relay and cutting off their reinforcements.