Part 42: (Contest Link)
Welcome back to...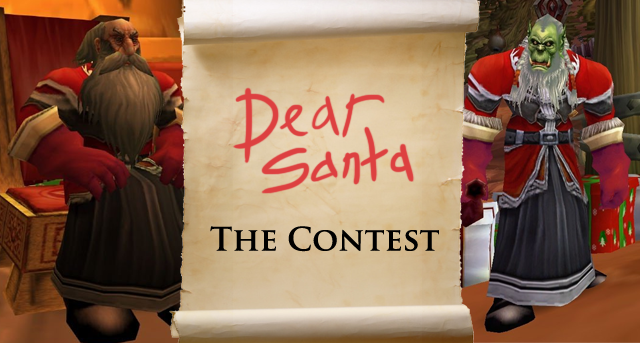 Time to announce our winners of the contest! I know it may be June, but it's Winter Veil somewhere! (
My childhood refuses to believe this isn't true
) It's always hard to judge these contests, that I kick myself for getting into these situations every time. That said, I have made my decisions, which I stand behind in terms of being amazing.
The first up is
Filthy Haiku
, who has brought us the classic tale of brothers celebrating the season. Gall was just too adorable and Cho provided a great balance for him. All-in-all, fantastic characterization and pictures!
tzirean
's entry nearly made me cry when I remembered poor Arator's tale. It's like Tiny Tim, except that you know that Blizzard will never ever fix his life. Someone go deliver that guy a hug or something.
Finally, we have
Taoto
's entry. It's short, sweet, and just amazing. Seriously, what is up with those sheep? Having a little burnt scrap of paper makes this all the better. I just love the extra effort.
For all of your hard work, you all receive
Chieftain Necksmasher's Spirit of the Season Medal!

It also means that
Filthy Haiku
,
tzirean
, and
Taoto
all can choose from...
a new avatar (drawn by yours truly, or something of your choice)

an account upgrade
or

a drawing of anything!

Can't wait to see what everyone chooses!