Part 31: Can I Defect Too? (Part 2)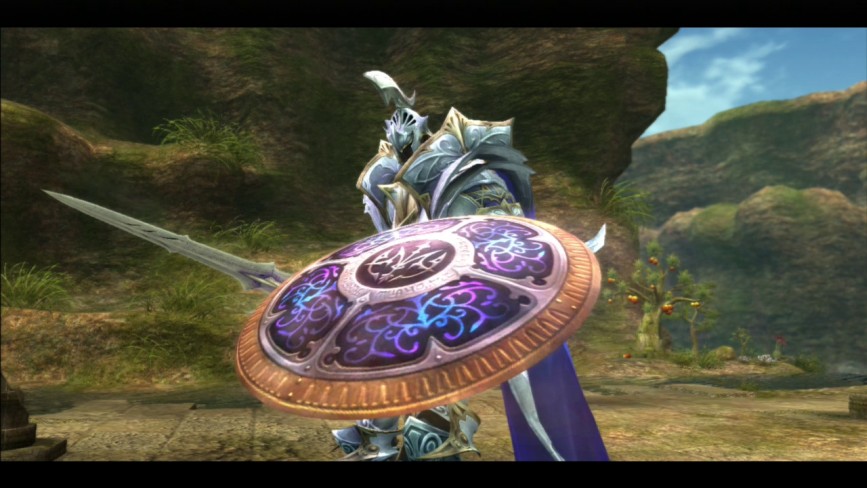 CUTSCENE:
The Parting of Ways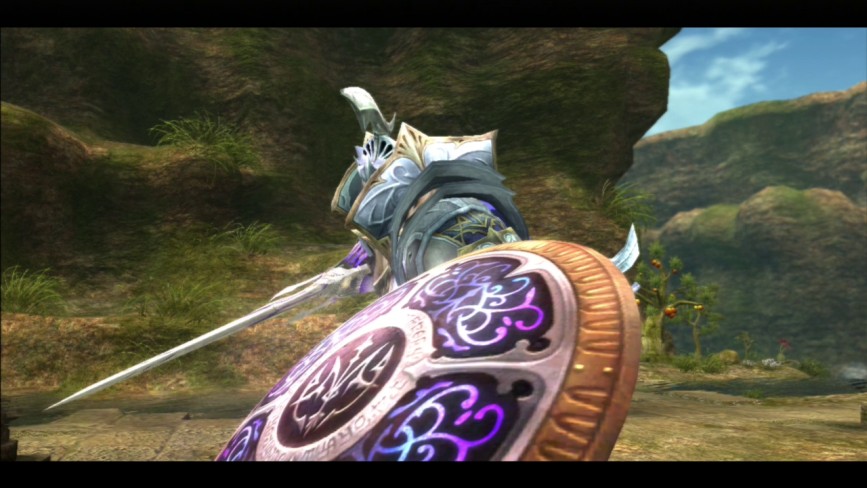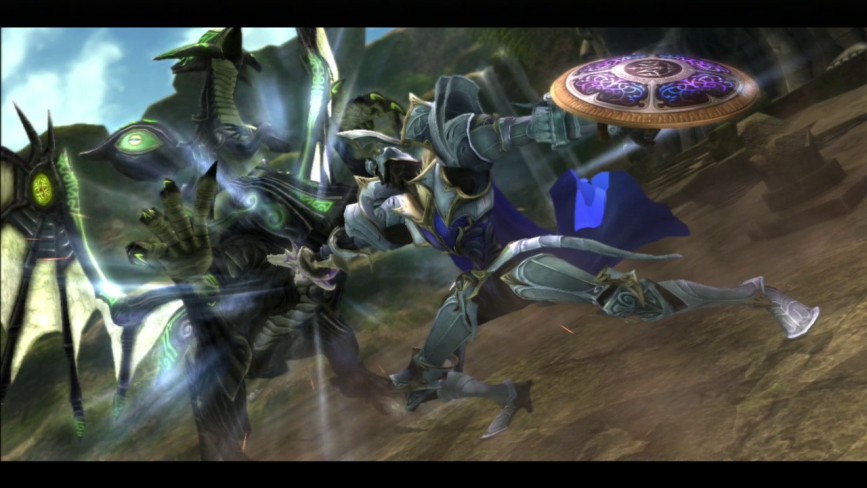 Leonard takes out his anger on Lamia Comitis for being made such a complete fool of that even
he
now realizes it. He stabs her right in the heart... or I'm guessing, anyway.
The point is that once
again
even in cutscenes Leonard can't match enemy weakesses. CRUSH HER SKULL WITH YOUR SHIELD, YOU TWATGRINDER!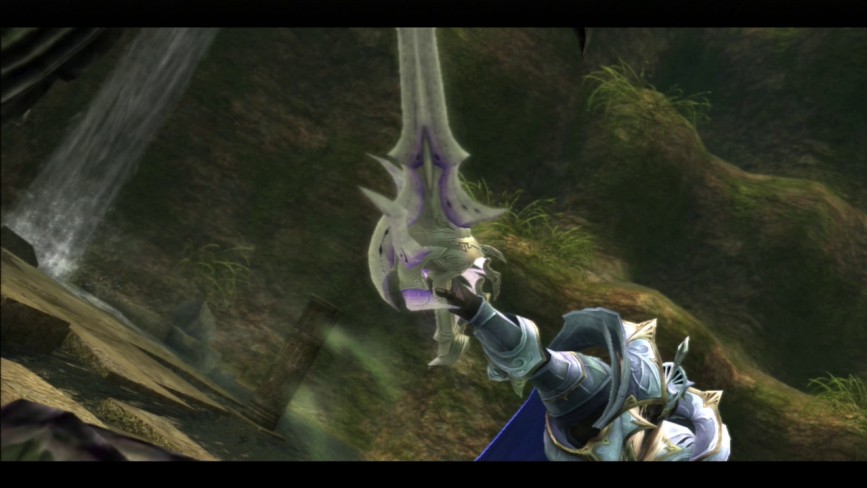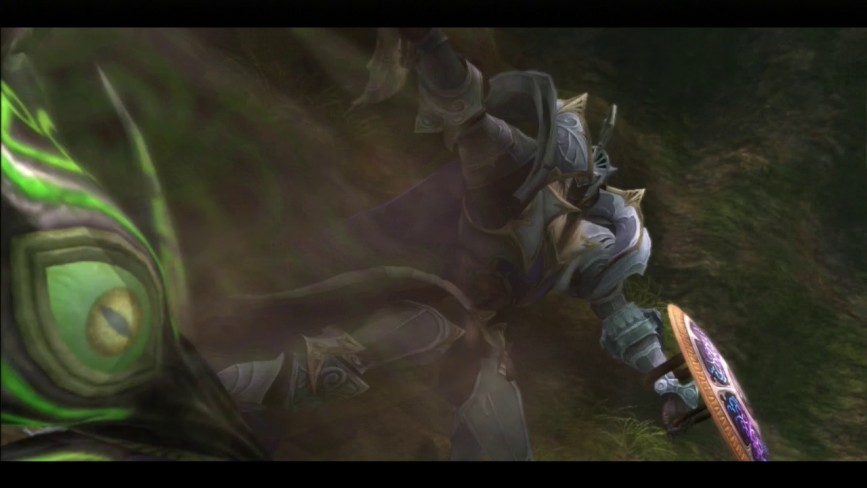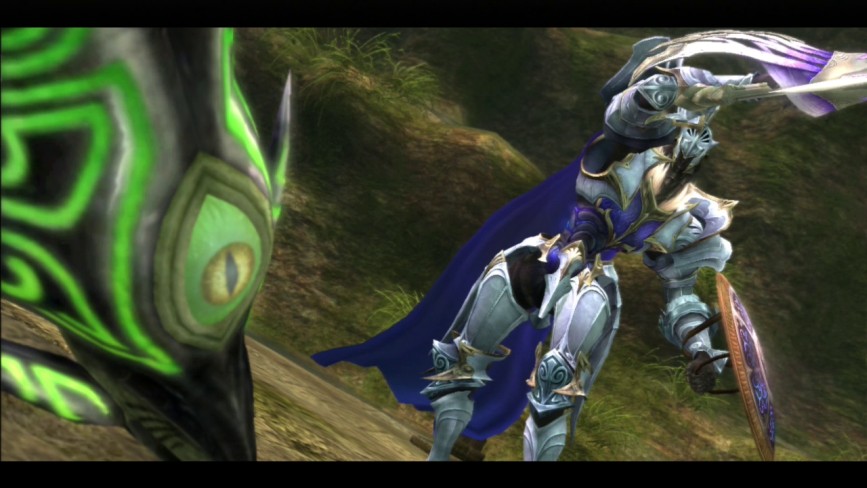 And that's it, Leonard spent all of Talion's Knight-killing mojo on Lamia Comitis. That's the only way I can rationalize it in my head, because it will never be referred to as a plot element in this game ever again, and we will most certainly not be destroying the Black Knight (or any other Knight, for that matter) with it any time soon.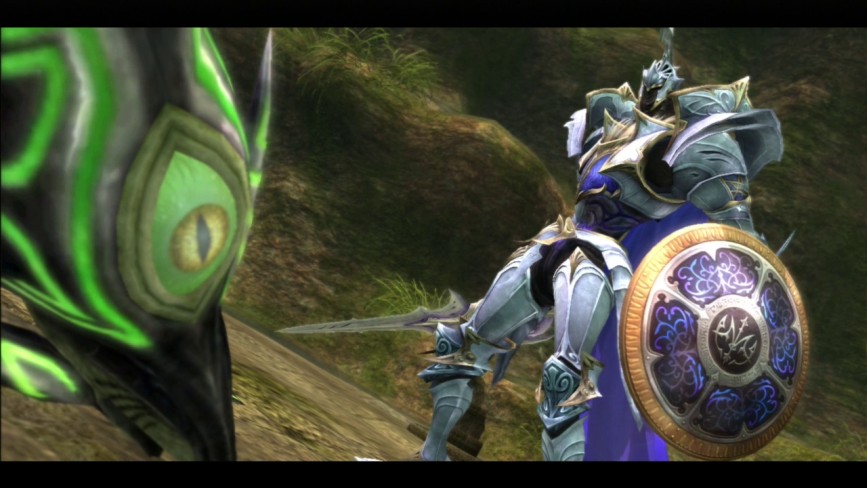 Akihiro Hino writes his scripts like you would launch a rocket-propelled grenade: fire-and-forget.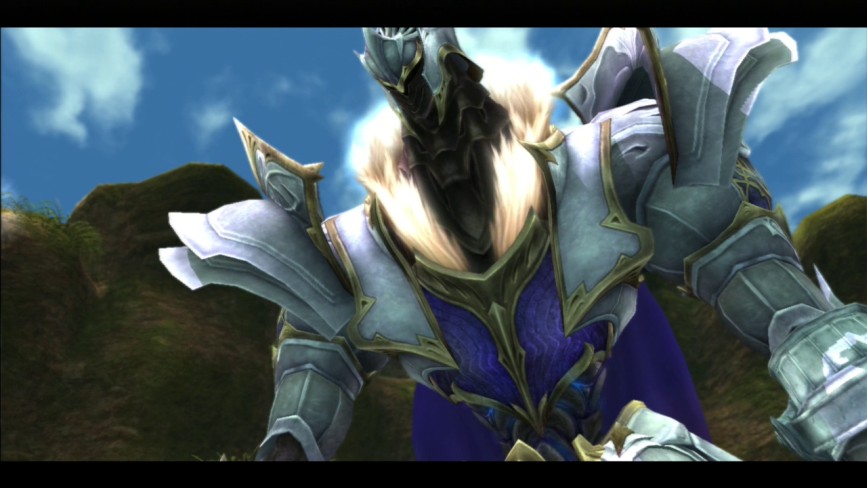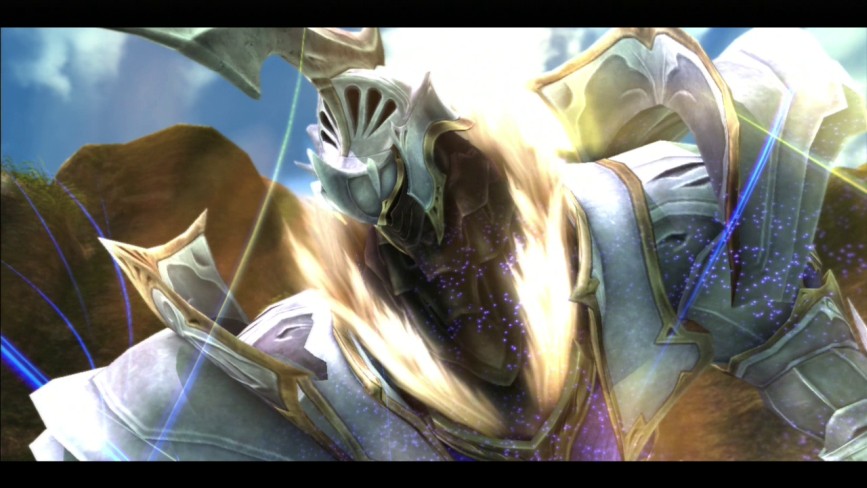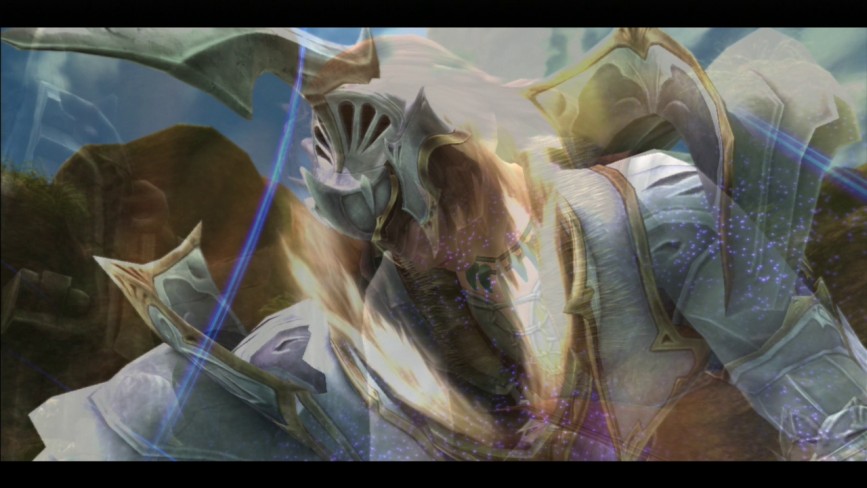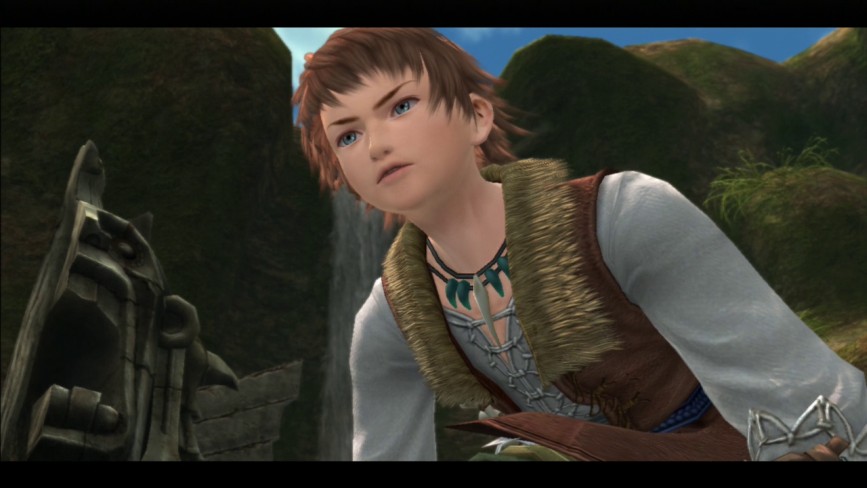 You know, I keep thinking how odd it is that Leonard's supposed to be 18, an adult in all respects by intelligence and general capability, yet the game repeatedly makes him look like he's a 12 year-old.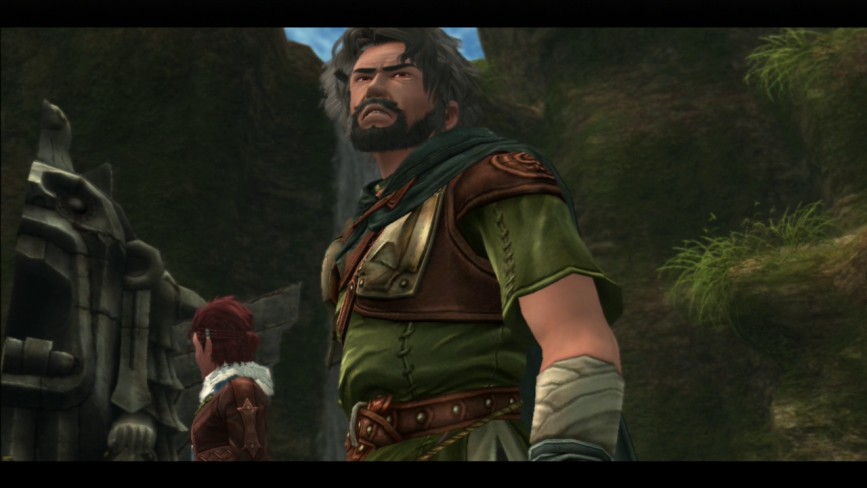 The ground begins to shake again and the distant roar of a Greaver fills the air.

Eldore:
Oh, I don't like that sound…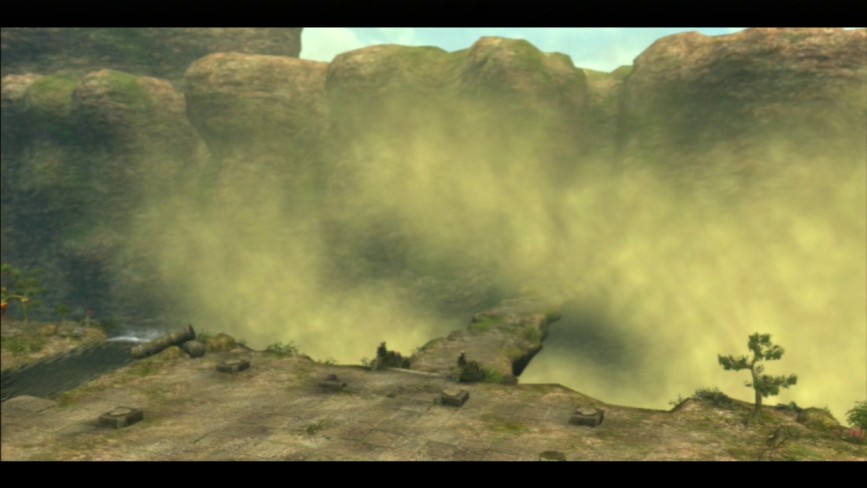 Greaver gas begins to fill up the area.
It's close.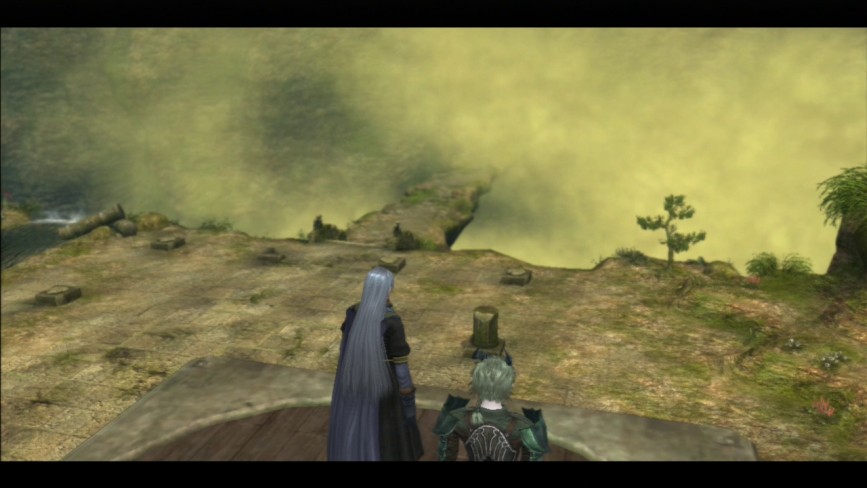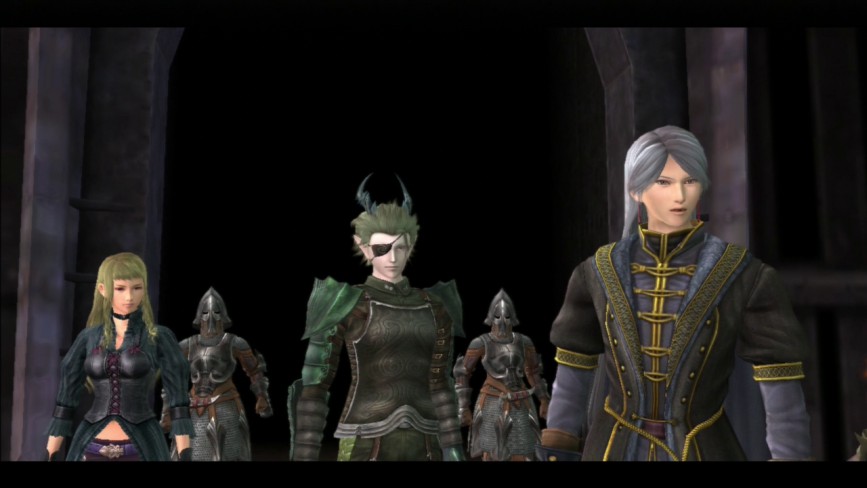 Grazel:
We've stirred up the wildlife. Time to go.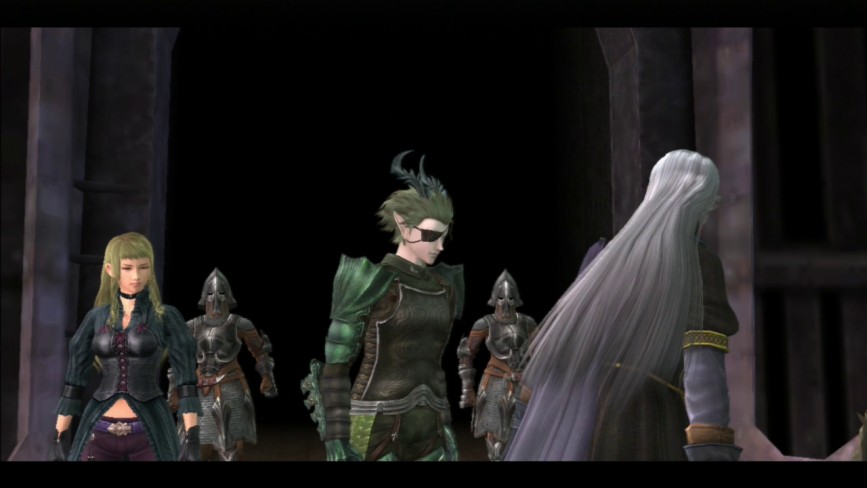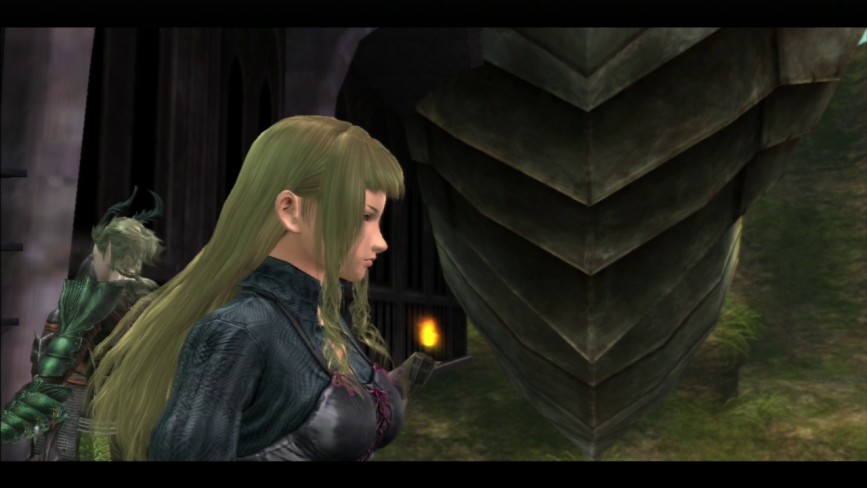 Kara goes to turn and walk away too, but Caesar begs her to stay.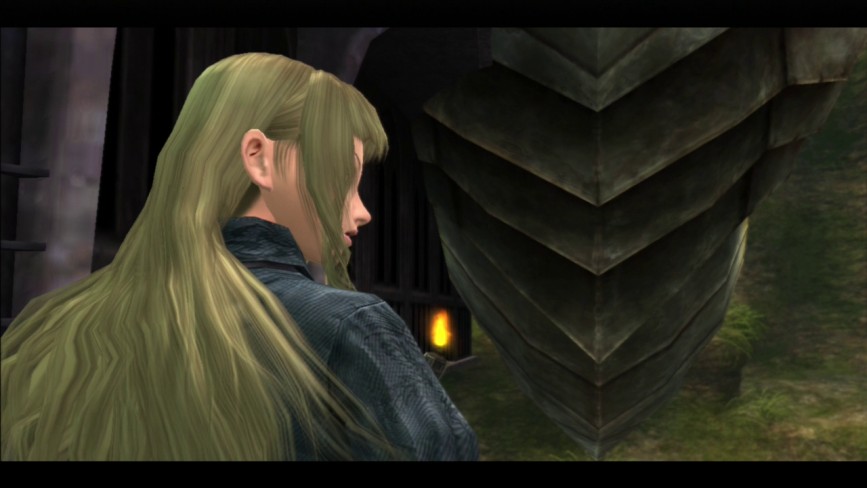 Caesar:
Kara!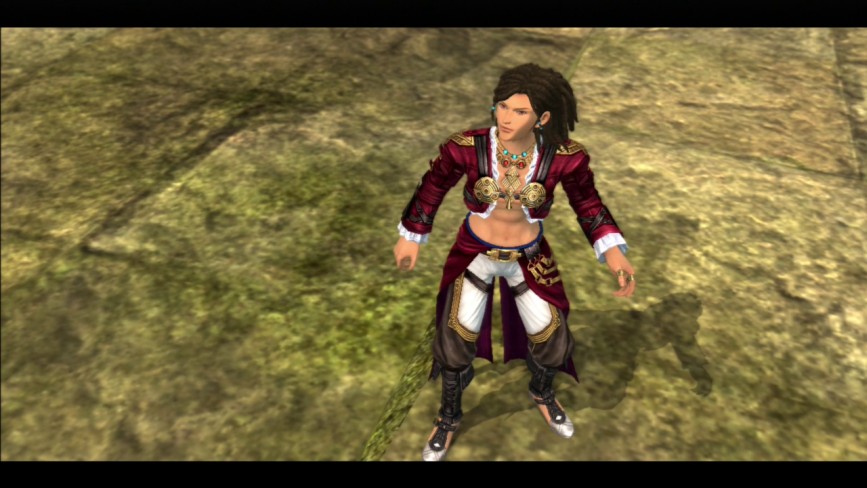 Caesar:
Don't do it, Kara. Stay.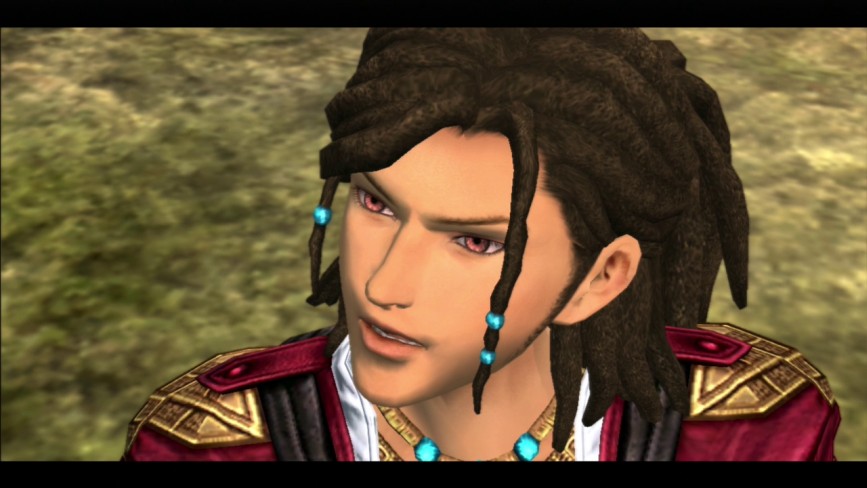 CUTSCENE MUSIC:
"
Out of Reach Feelings
" (Disc 2, Track 8)

Caesar:
You can stay… With me.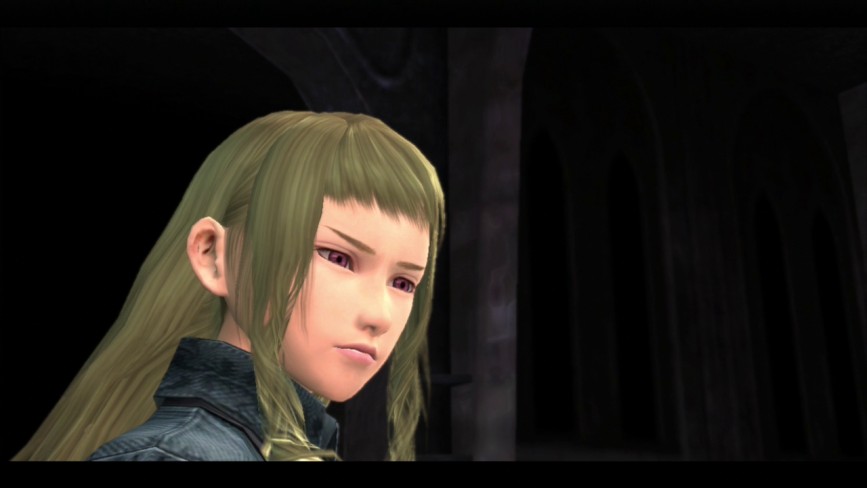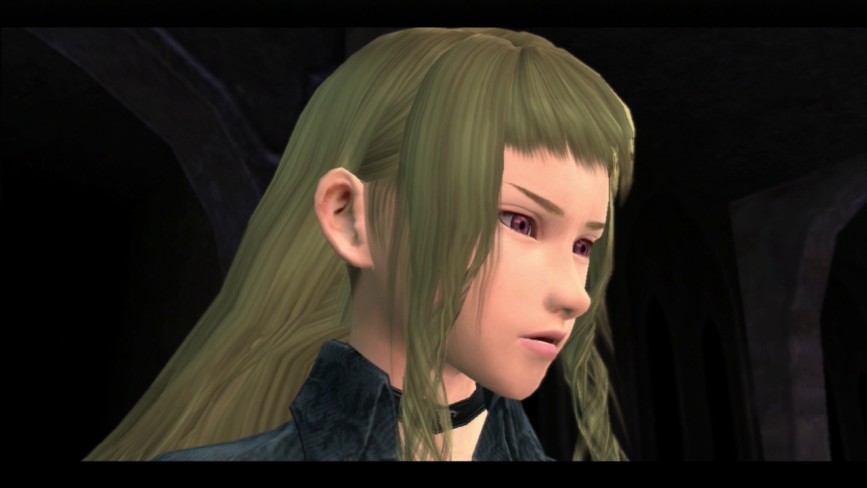 Kara:
Ah!
God, look at that face. She's really honestly heartbroken over this.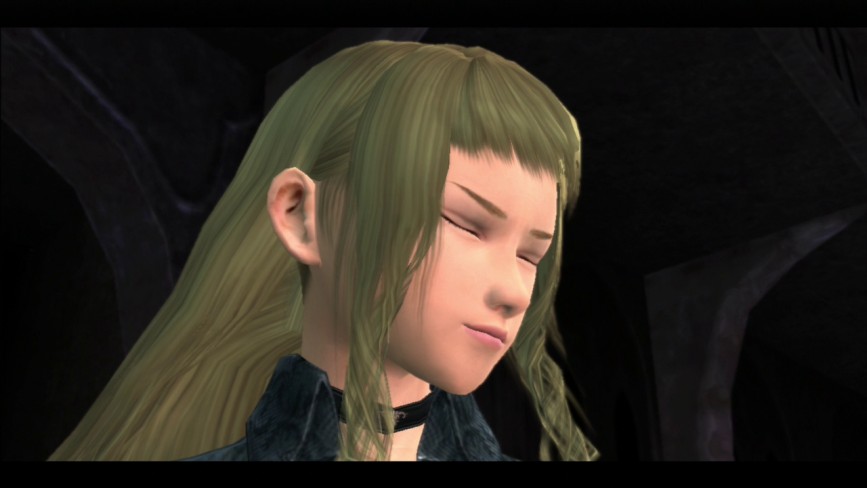 Kara:
Hah.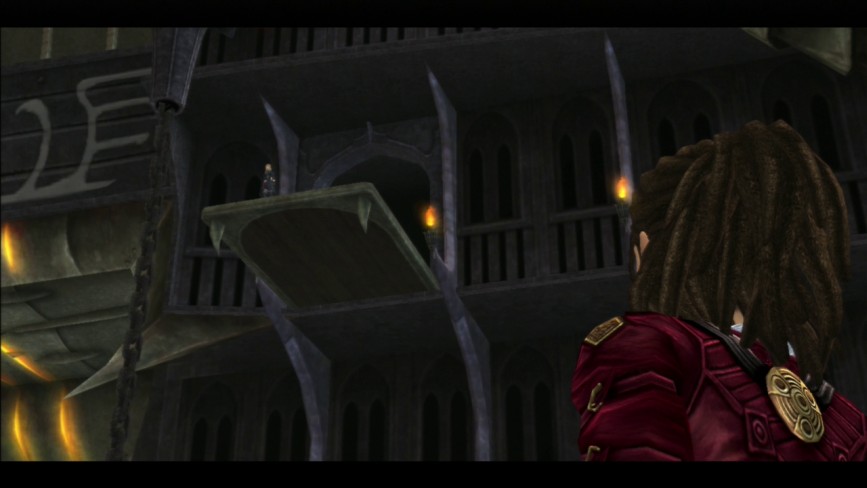 Kara:
I can't do that. There's no place for me with you now.
I gotta feeling that's incredibly not true, but whatever.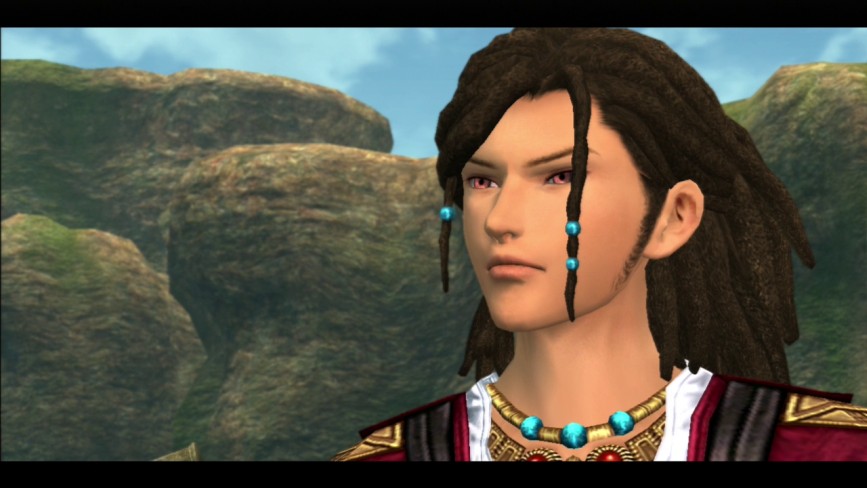 Kara:
We can't turn back the clock, Caesar.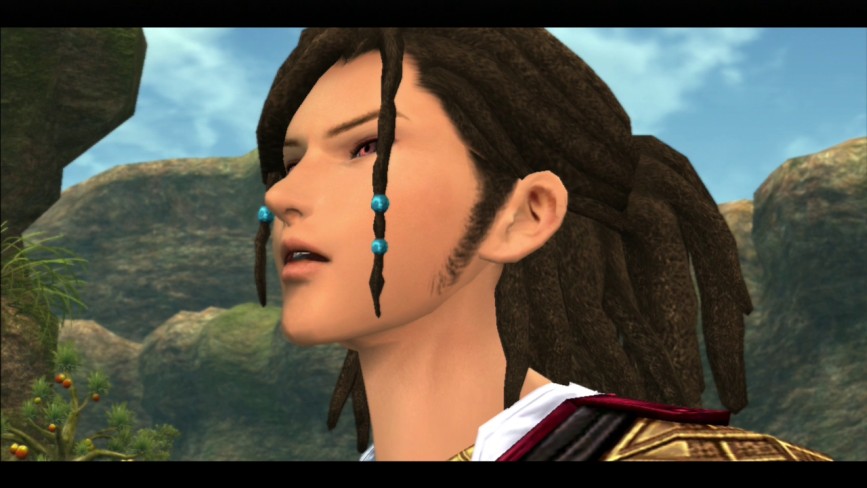 Caesar:
No. You think you know the truth, but you don't!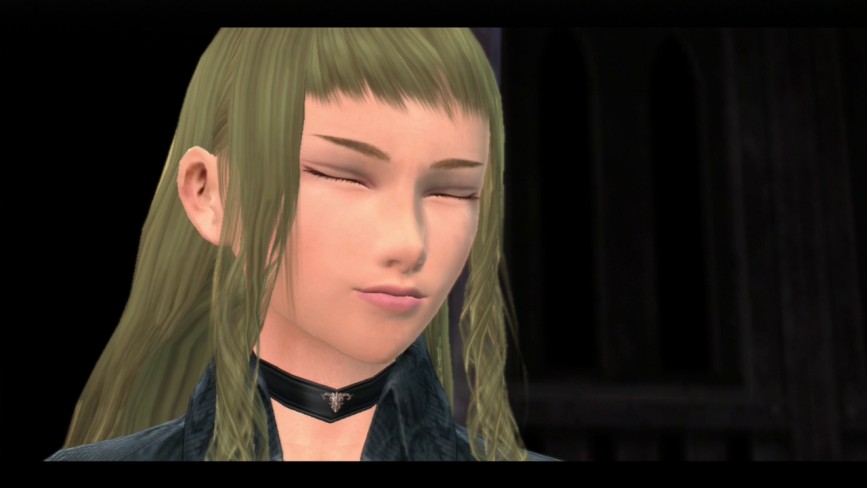 Kara:
Ha… So long, pal. Our journey was fun…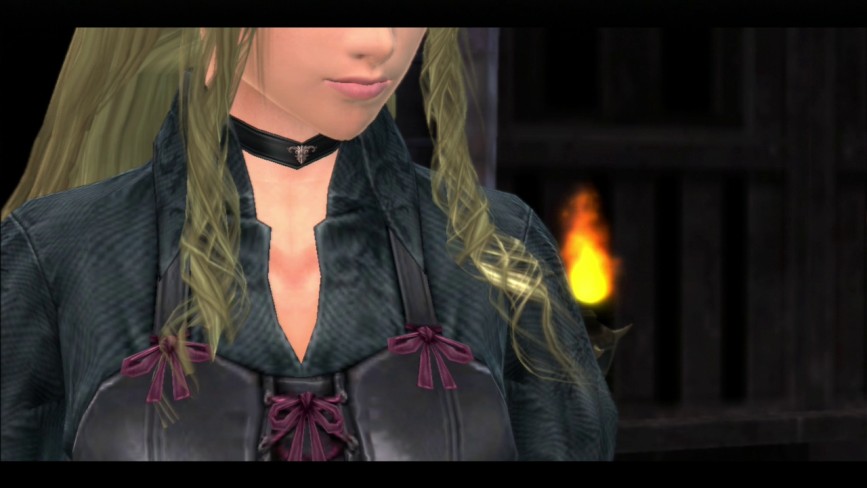 Kara:
But it's over now.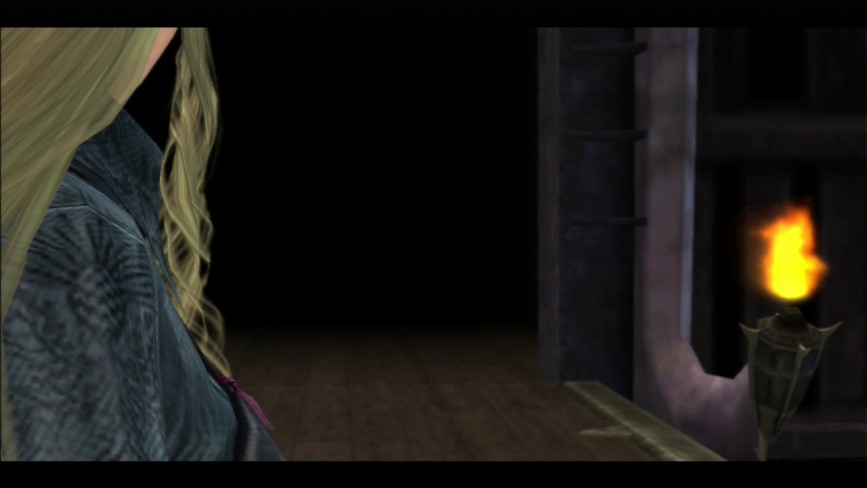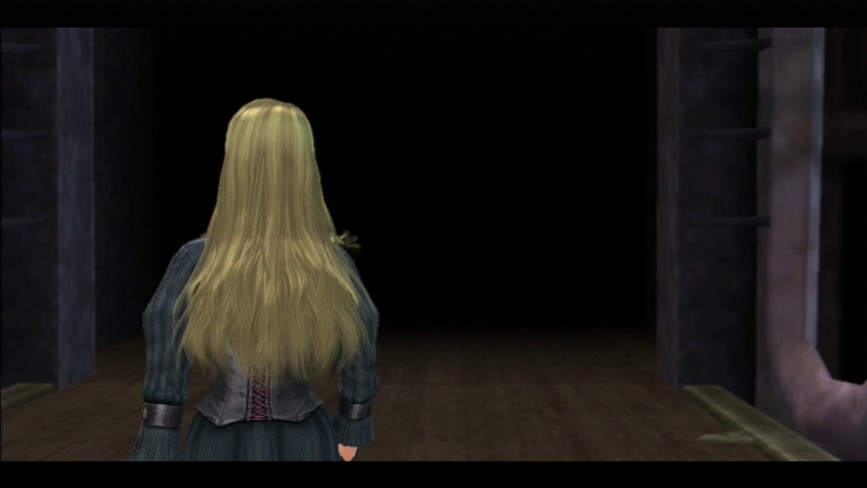 Yep. Now we're down to five player characters.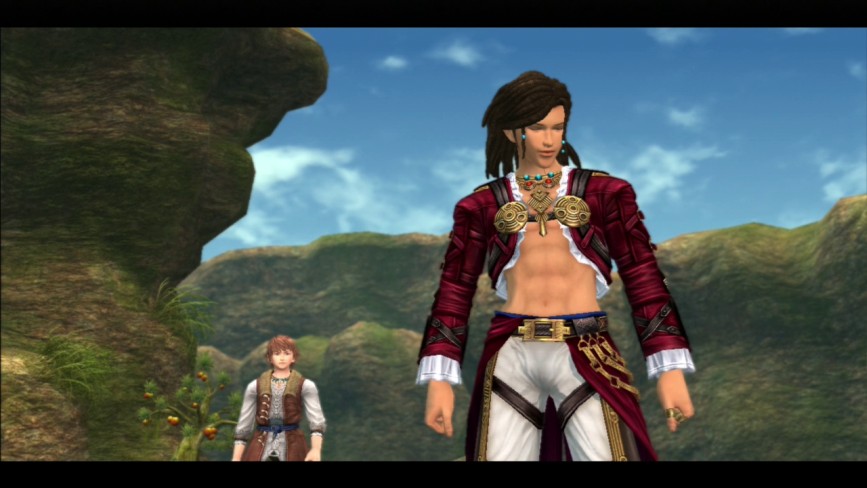 …Four and a half. I refuse to count Leonard as a whole anything.

Caesar:
Damn!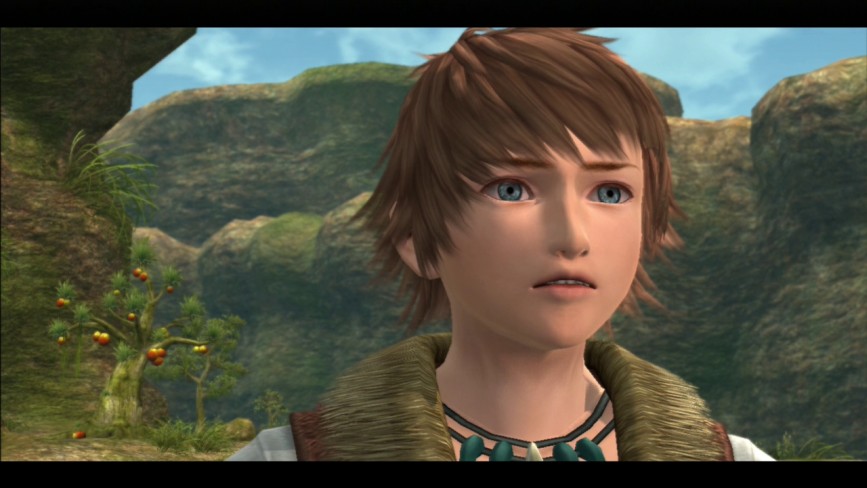 Leonard:
Caesar… I'm sorry.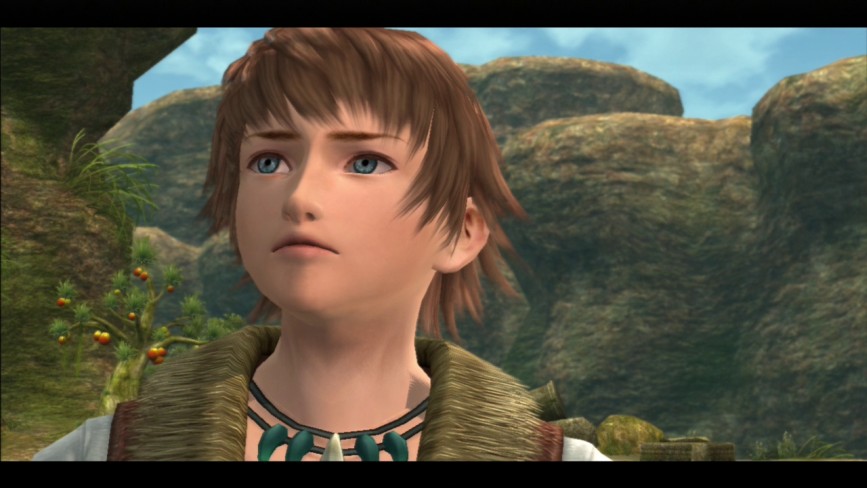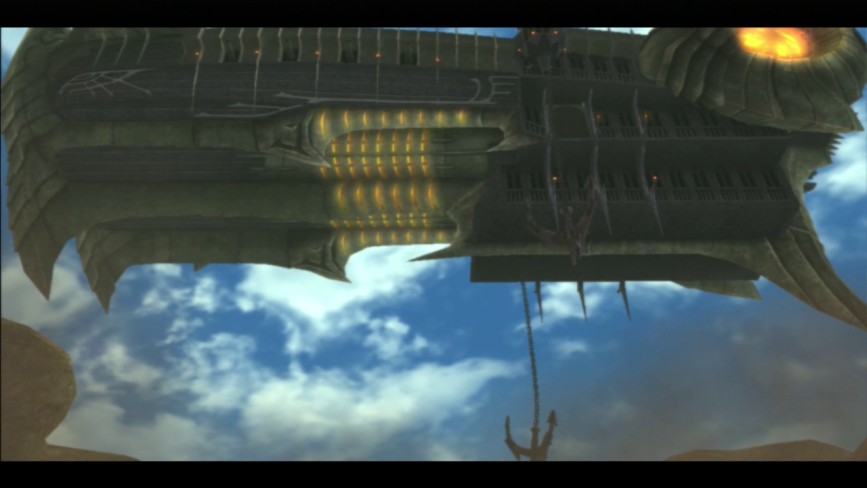 The Monoshop raises anchor and ascends skyward.
Rescue Attempt #4: Failure.
And we lost a party member this time too. Fuck you guys.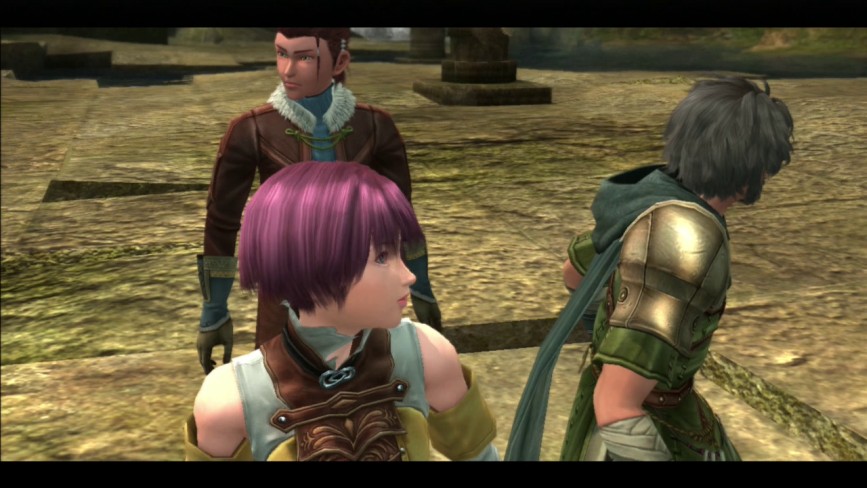 CUTSCENE:
Osmund to the Rescue!
Who are we kidding, Osmund can't rescue this game now.

Yulie:
Eldore! What now?!

Orren:
I'm gonna guess "nap time." Let me know if I'm wrong.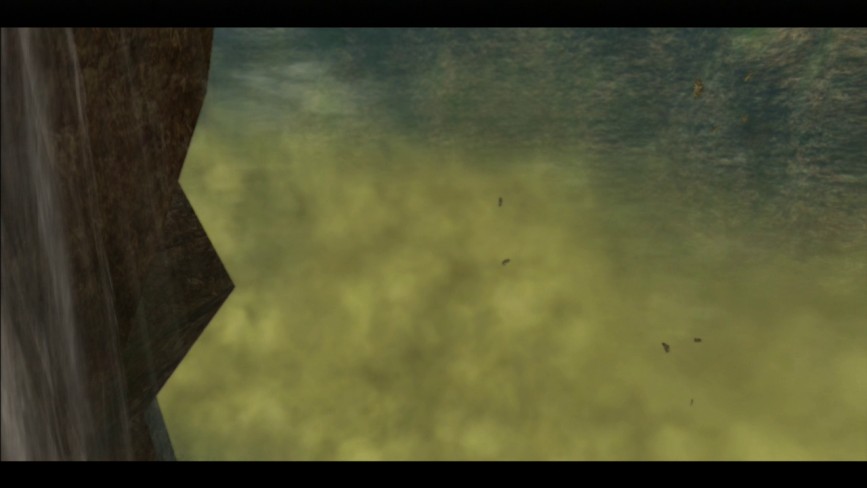 Eldore:
The sounds of battle awaken them!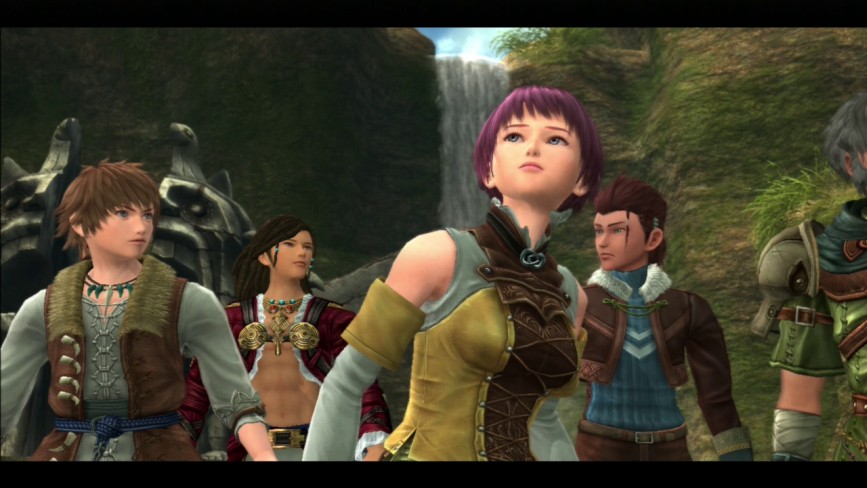 Leonard:
So we fight?

Caesar:
I think we might be done for this time, folks.

Orren:
Thank gods, anything to end this torment.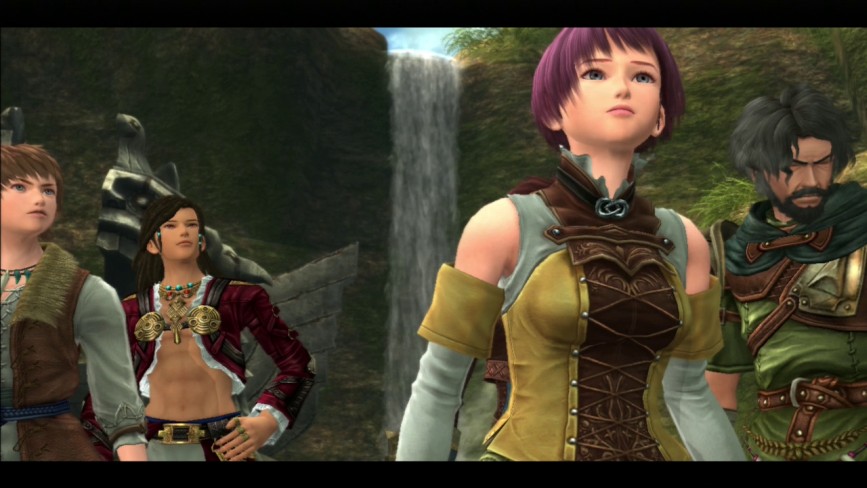 Yulie:
It's too late to run.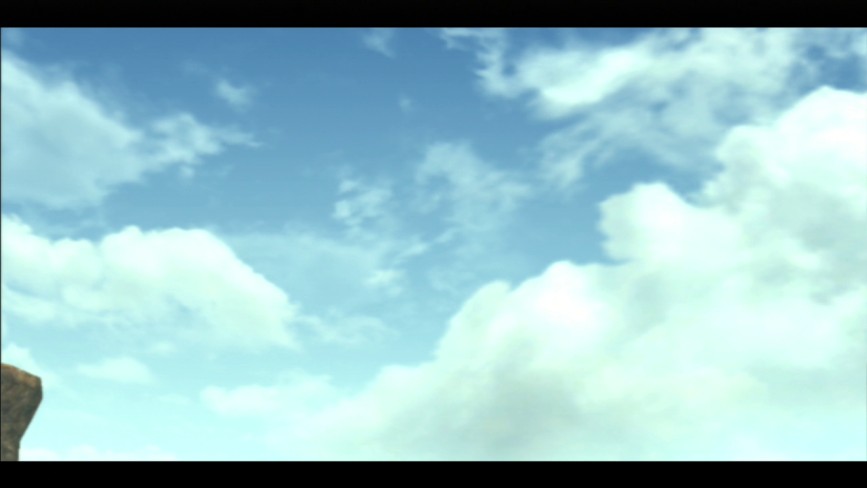 The whooshing of wings through the sky catches everyones's attention.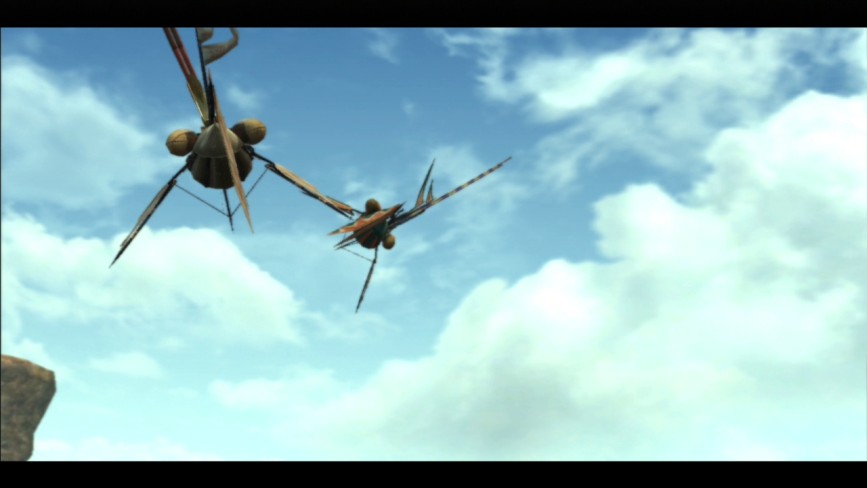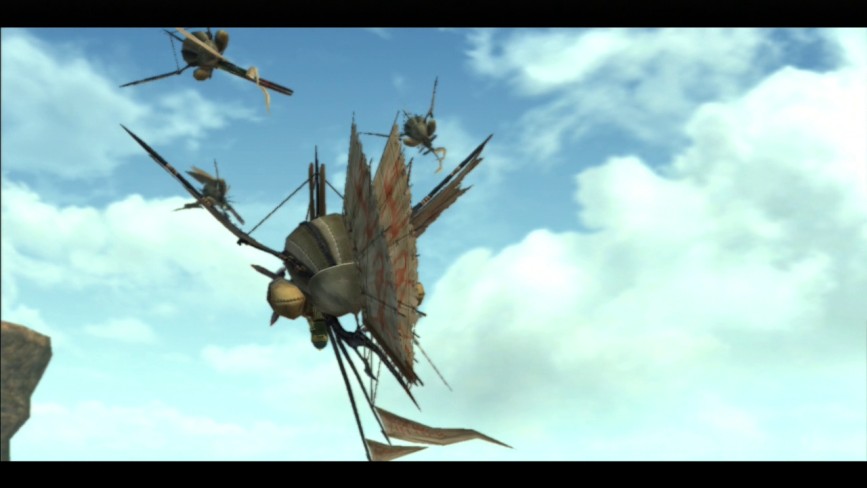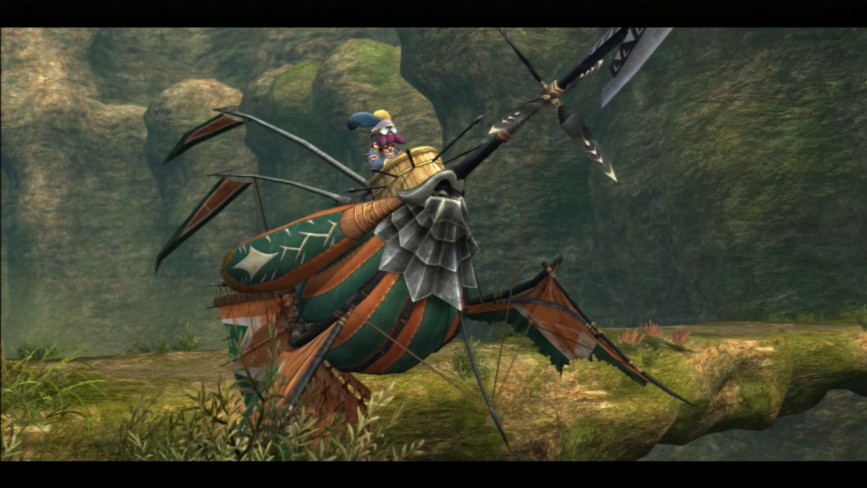 Again, Osmund is the only competent non-villain character this game has to offer until Miu shows up in game 2 and Cisna finally gets her shit together.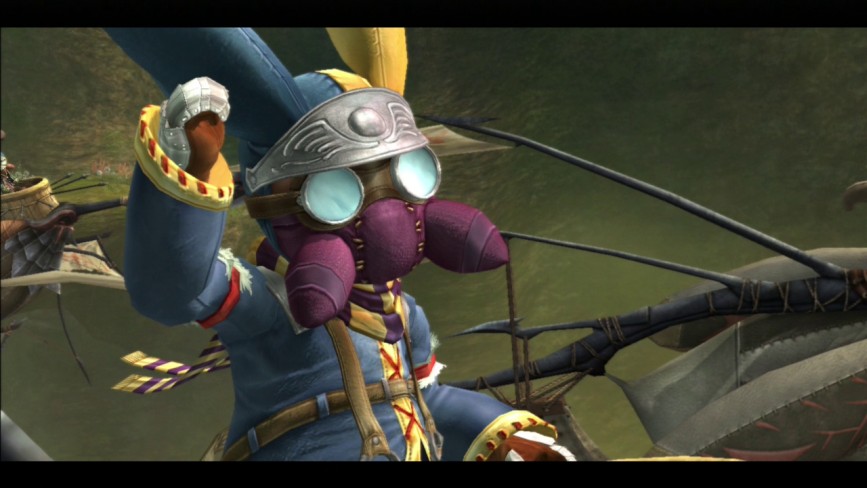 Osmund:
Well well! Need a ride?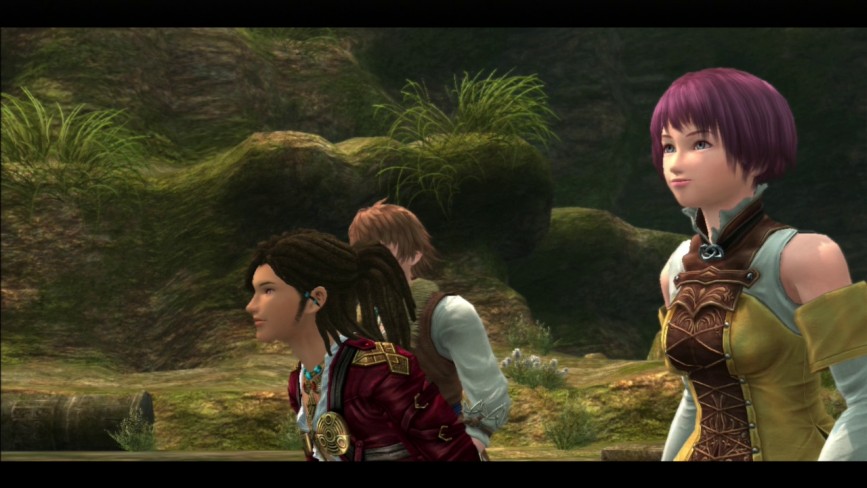 Caesar:
Gods yes!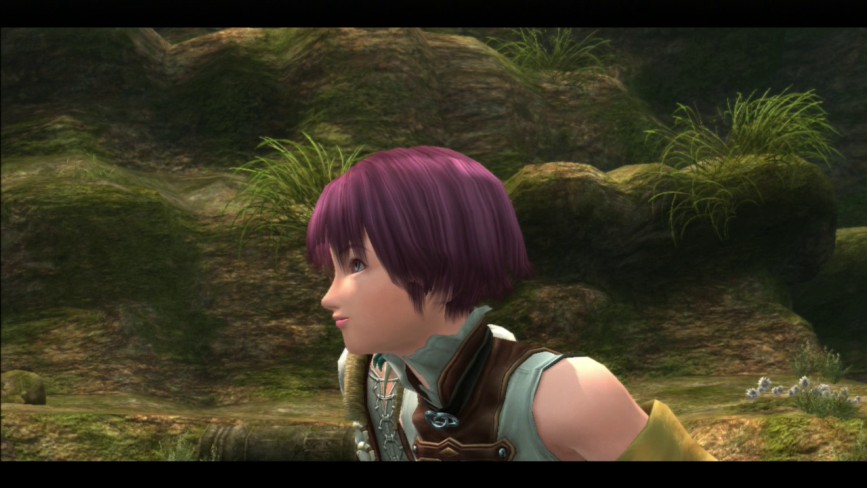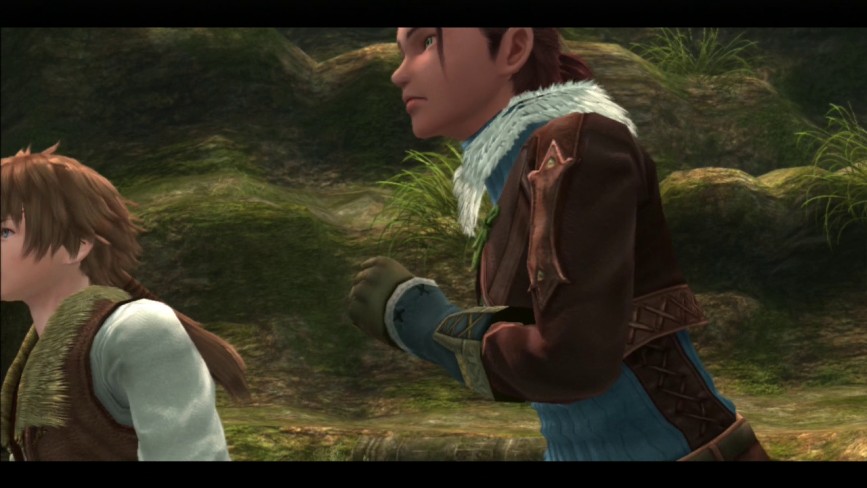 Orren:
I'm gonna get stuck with Rocco, aren't I?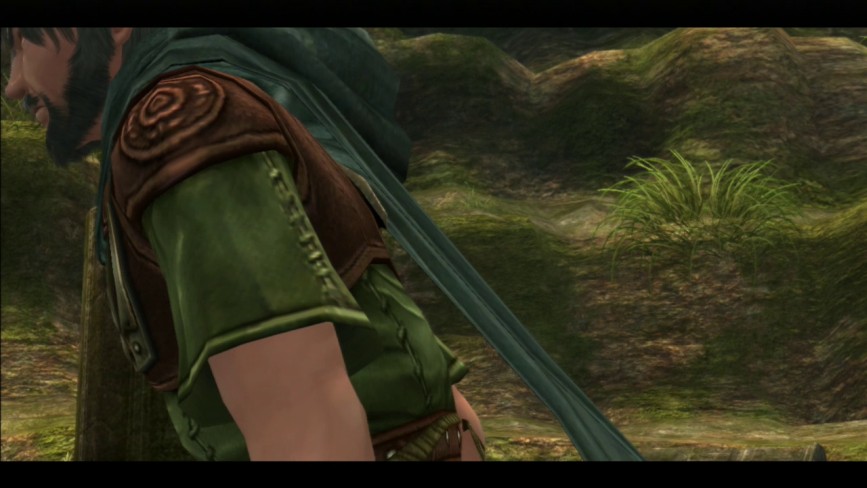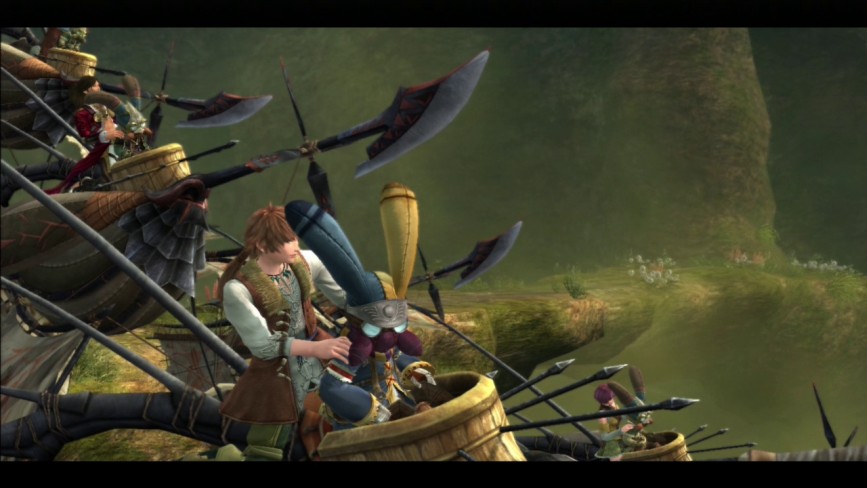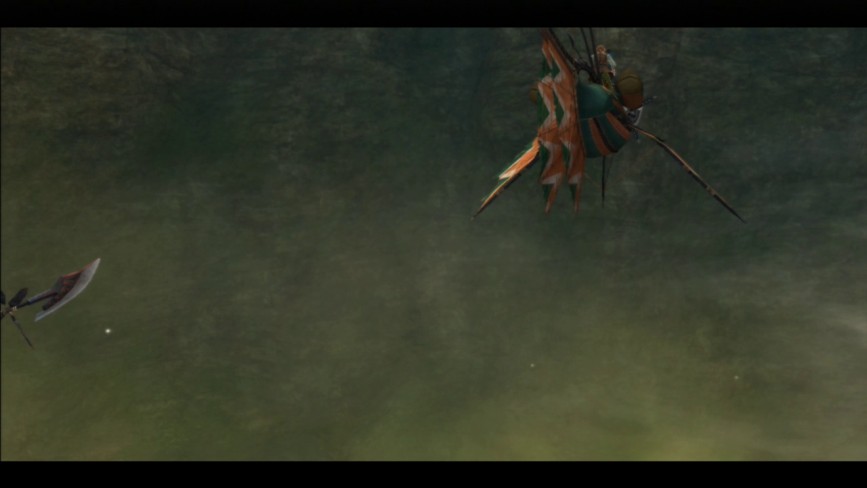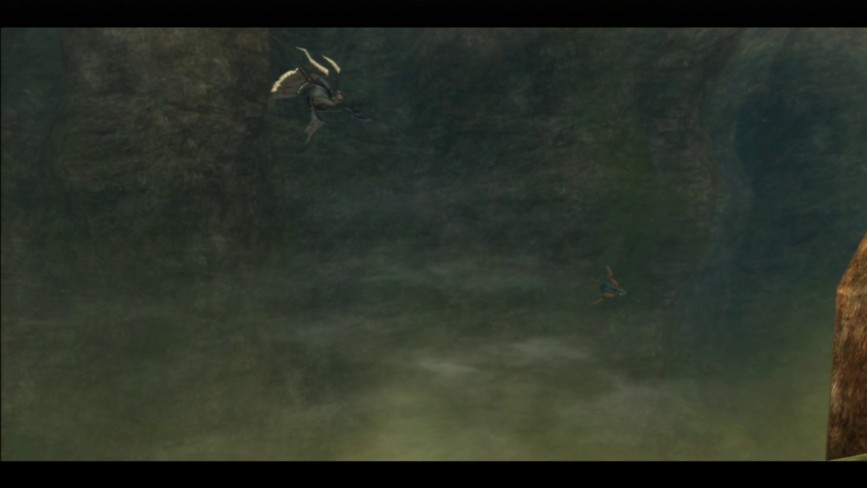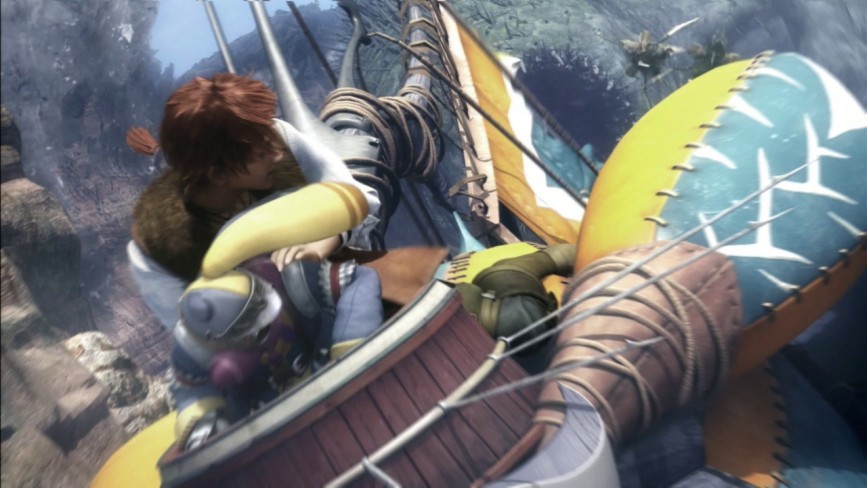 CUTSCENE:
Outrunning the Greaver
Oh hey, it's the image you can barely make out from the CUTSCENES banner.

Leonard:
Faster!

Osmund:
Uh?

Leonard:
FASTER!!!

Osmund:
I'M TRYING, NINCOMPOOP!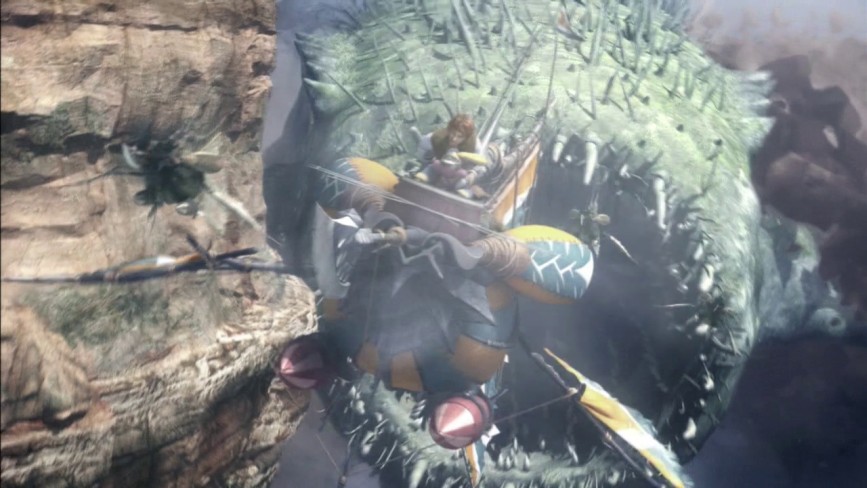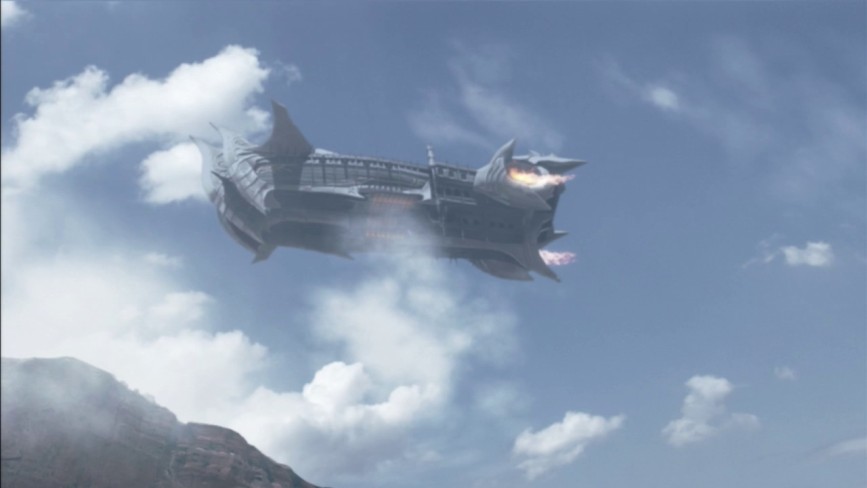 I love this brief shot of the Monoship tearing away in the sky as the Greaver runs down the Windwalkers. It's a nice little finger in the eye of the player and reminds me a little of that cutscene from
Final Fantasy VII
of the
Highwind
hauling ass away from the Northern Crater as the WEAPONs all come bursting out and take off into the night.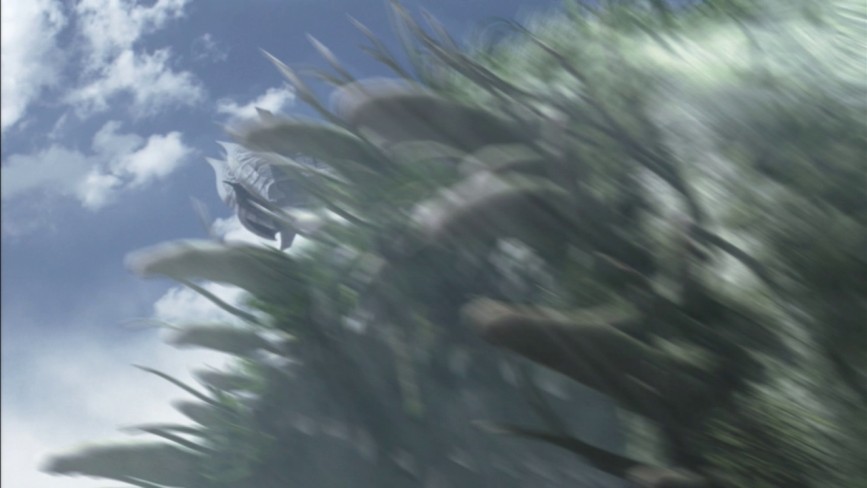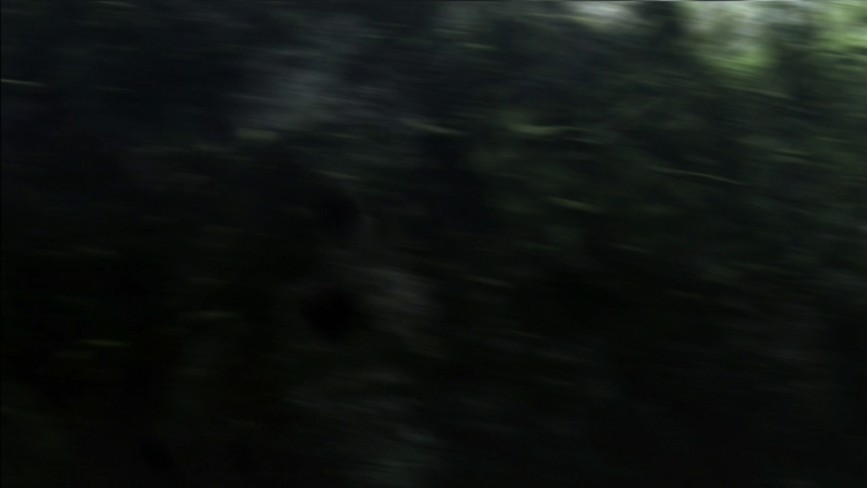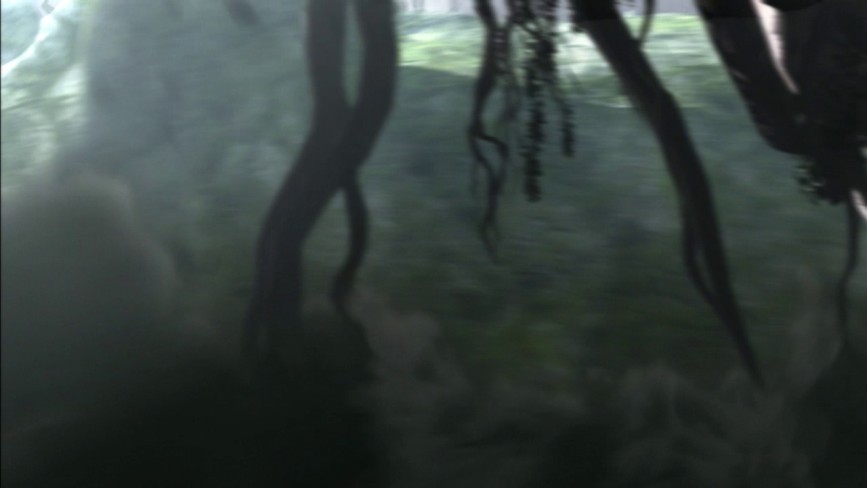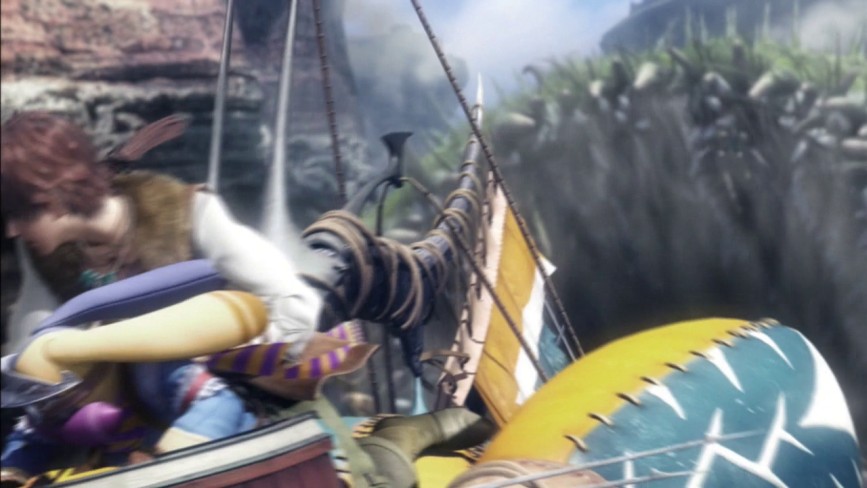 Osmund:
UAAAAAAAAAAAH!!!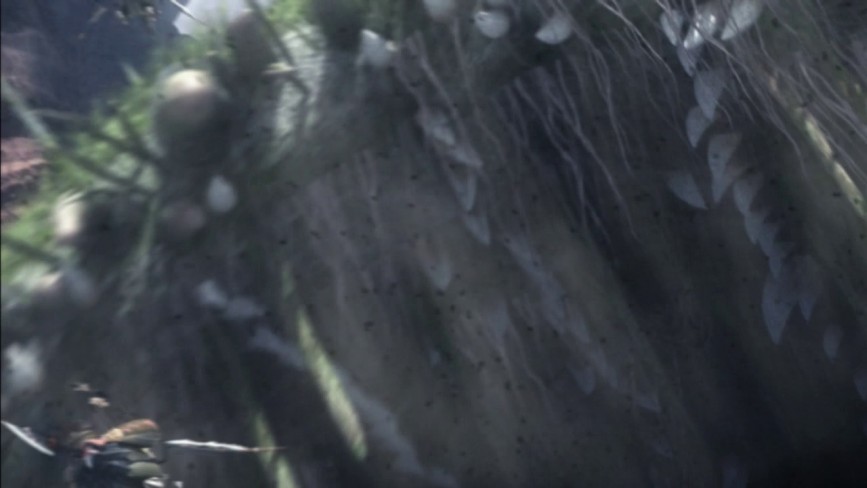 I'll admit that with these CG sequences, there's a lot more fluid motion that's harder to capture in screenshot format than the herky jerky polygon puppetry of the in-game custscenes.
You're better off just watching the linked video than trying to make heads or tails of all the crap going on in these screenshots.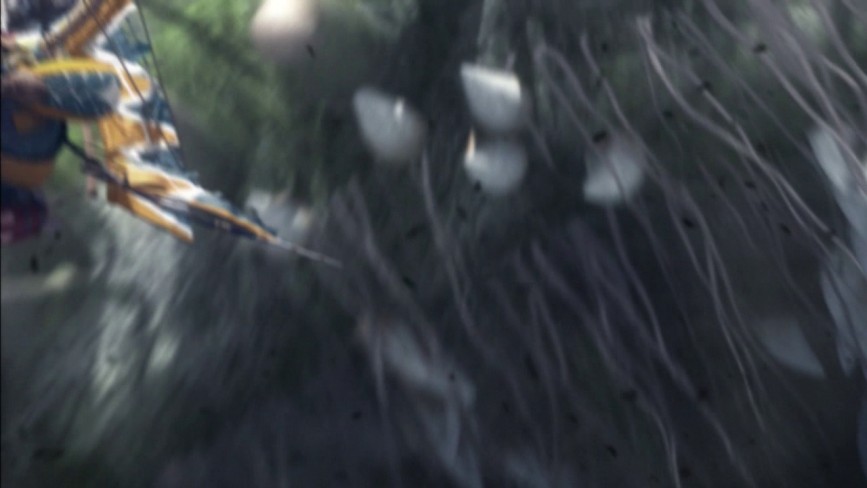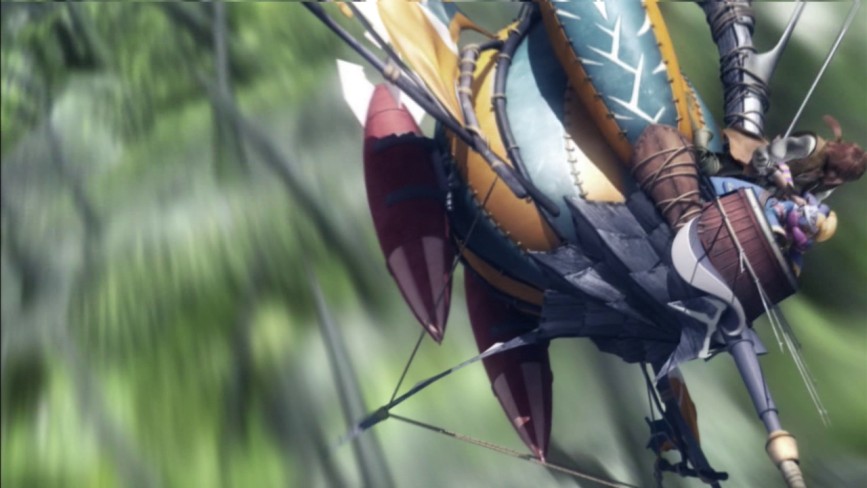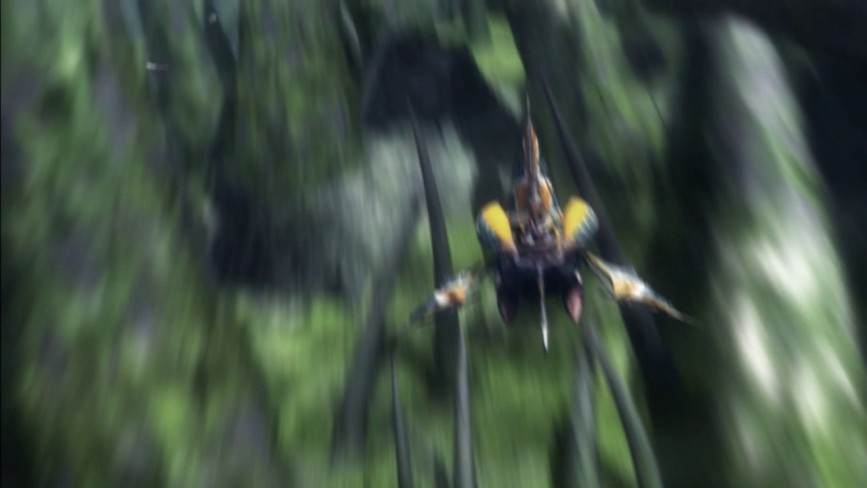 The Greaver overtakes the Windwalker gliders and now it's a treacherous game of weaving in between the forest of spines on its back as they rocket up on the squadron from behind.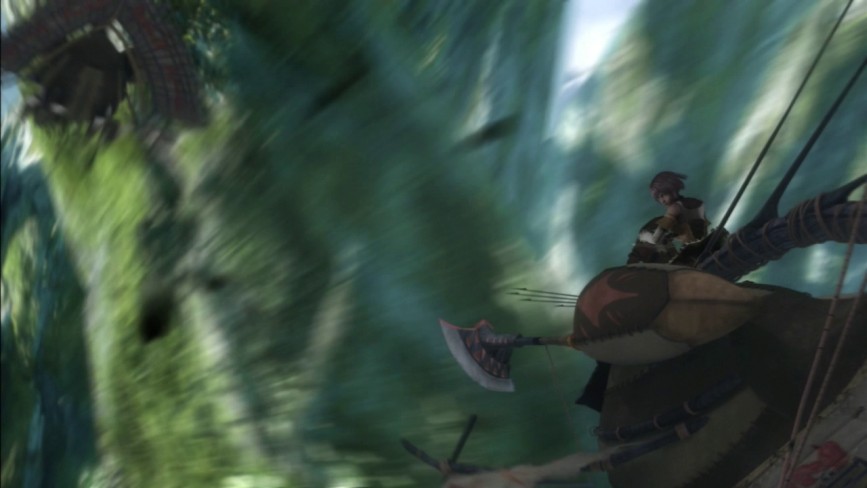 Yulie:
AH!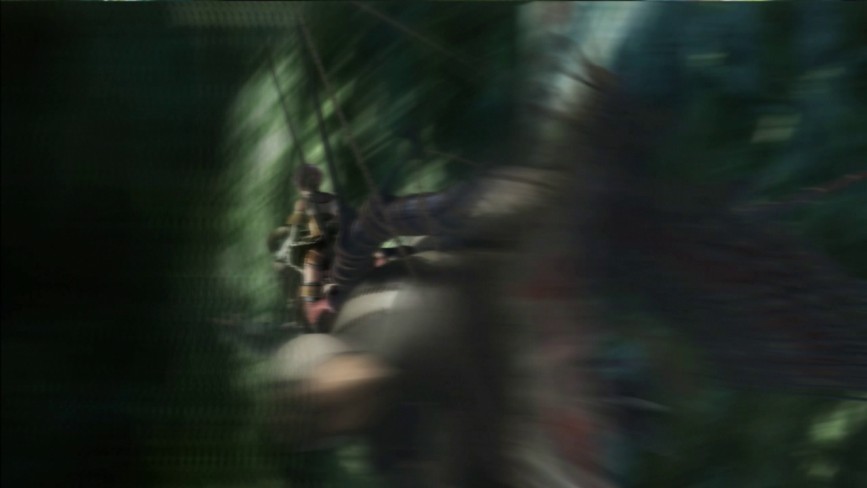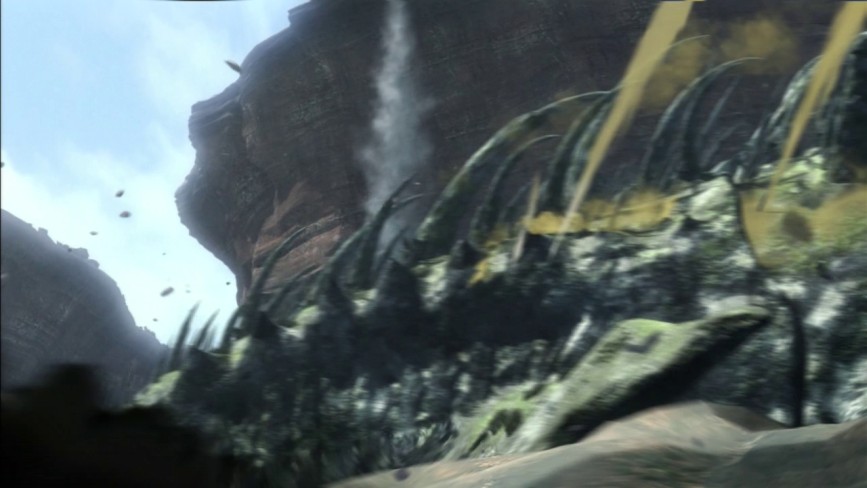 And now it's shooting out this crap, just to make it even harder for everyone to maneuver.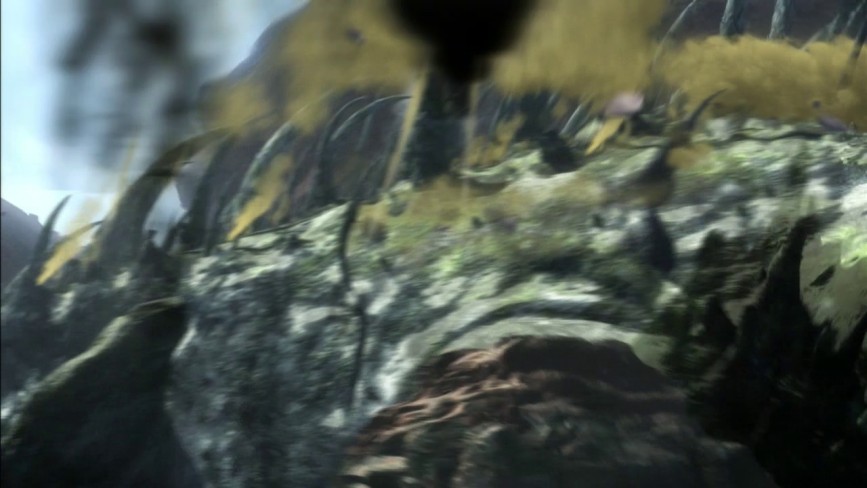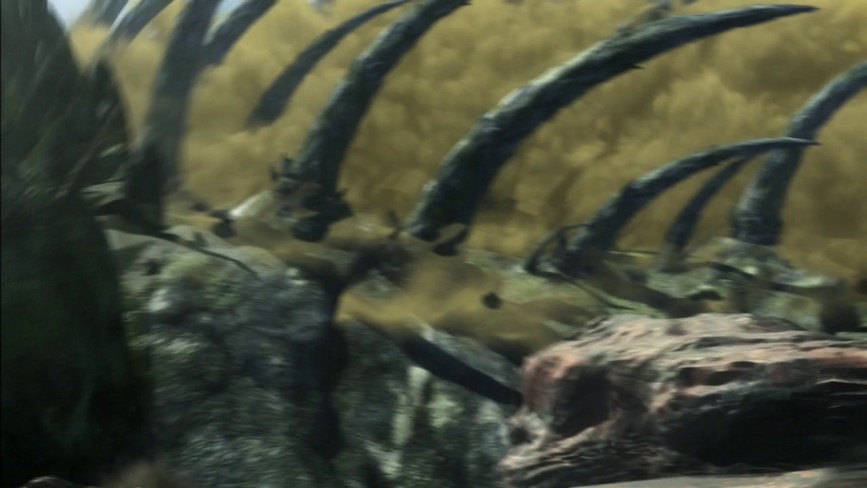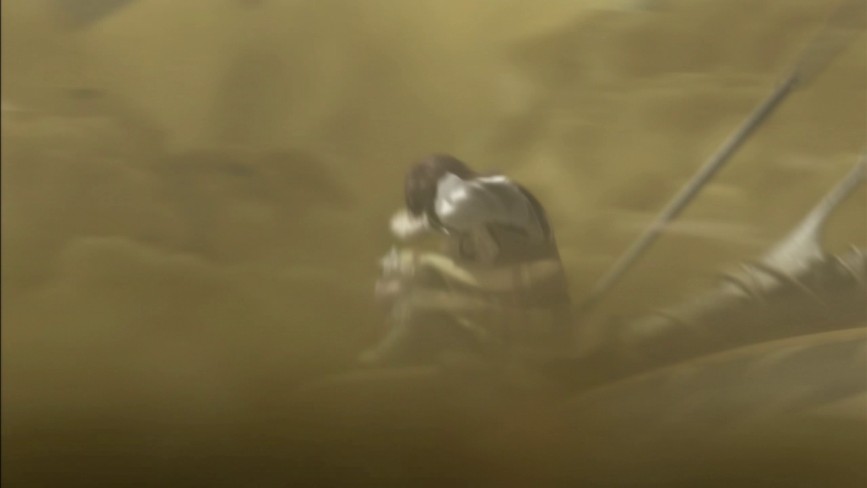 Leonard:
AH!

Osmund:
UUH!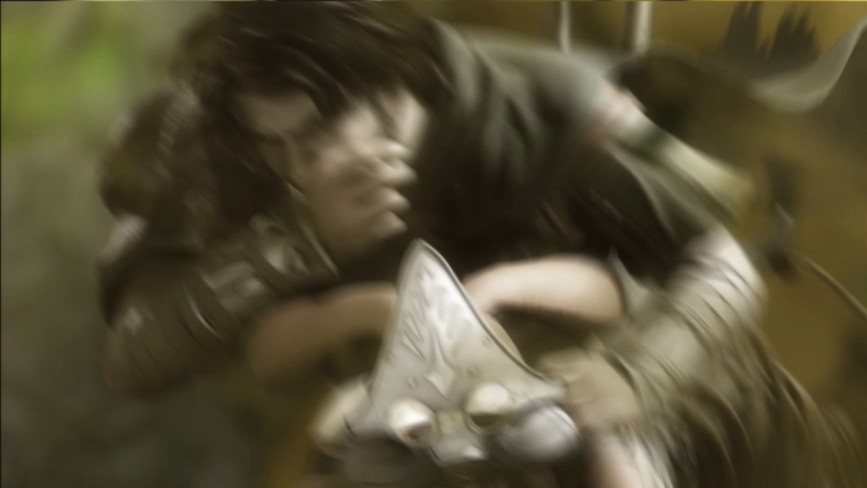 Everyone alternates between screams and coughing.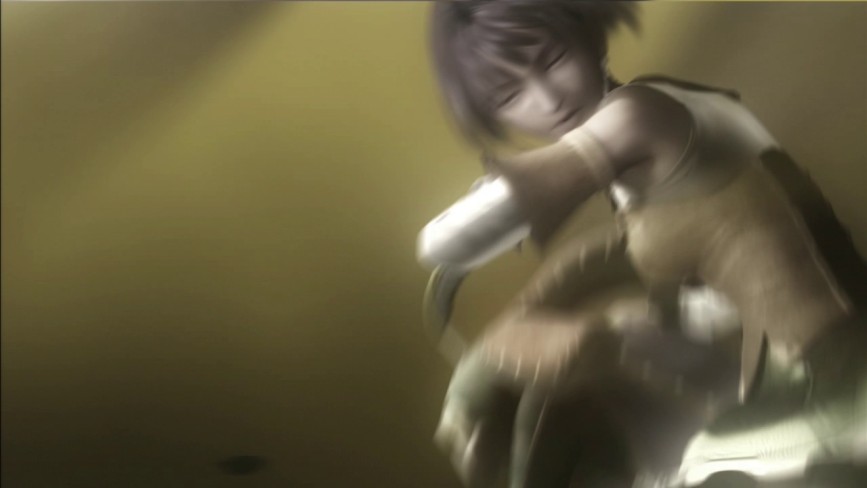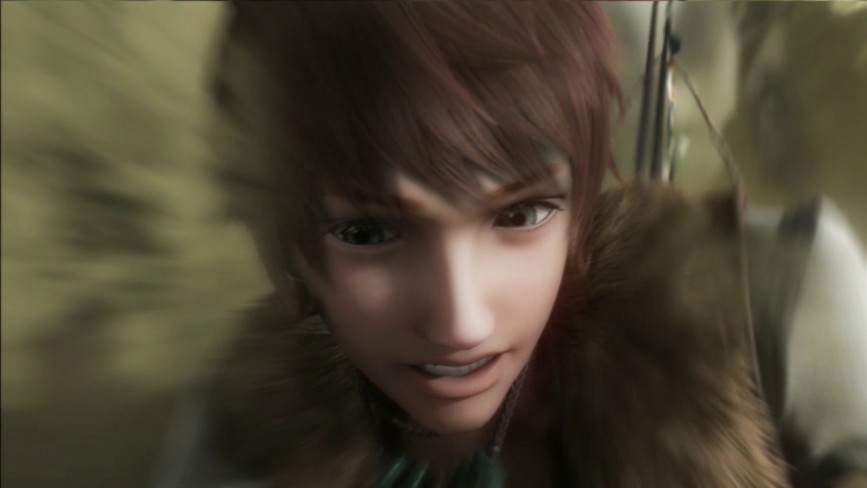 Interestingly enough, Caesar and Kara never turn up in a full CG cutscene like this. Only Leonard, Yulie, and Eldore ever do for whatever reason. Knowing Level-5, it's most like an

situation.
"Render high-detail cutscene models for all five party members? That seems too much like work, can we just do like
half
of that, maybe? Please? It's almost time for my lunch break."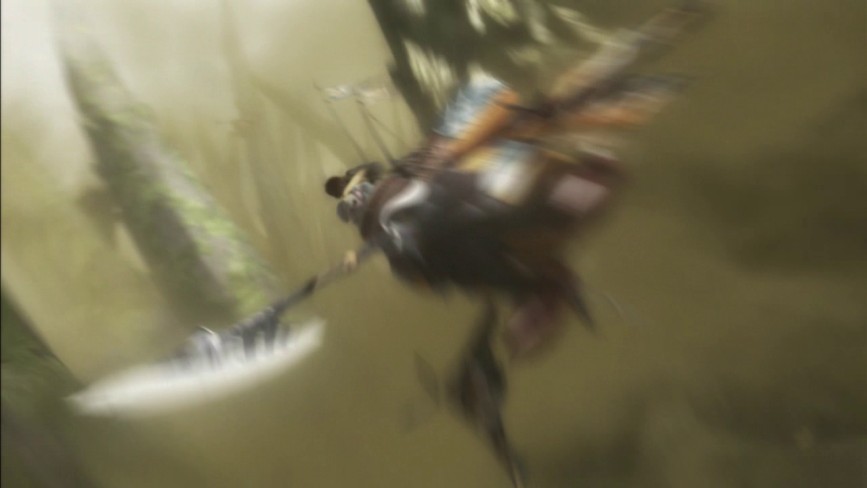 The Greaver gas and its overall momentum is just too much for the gliders and they're all overwhelmed.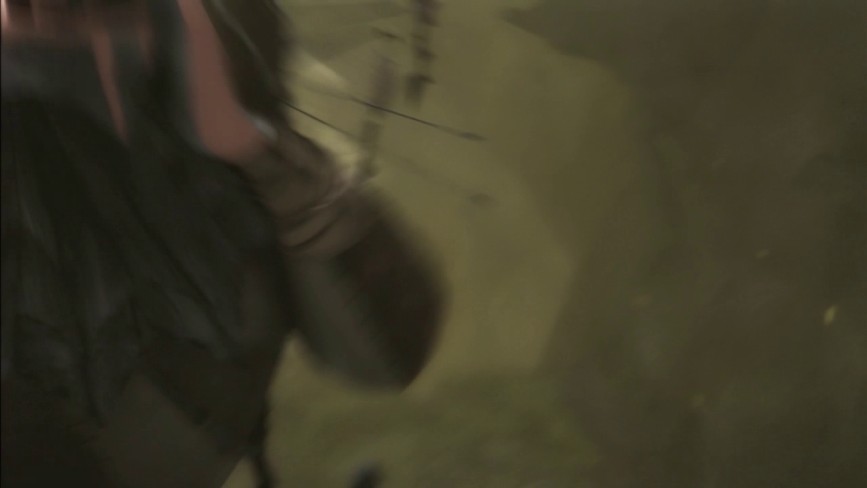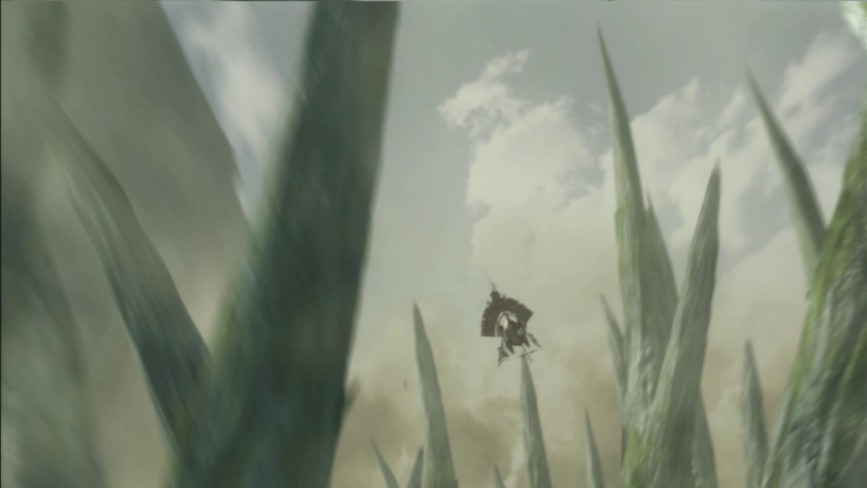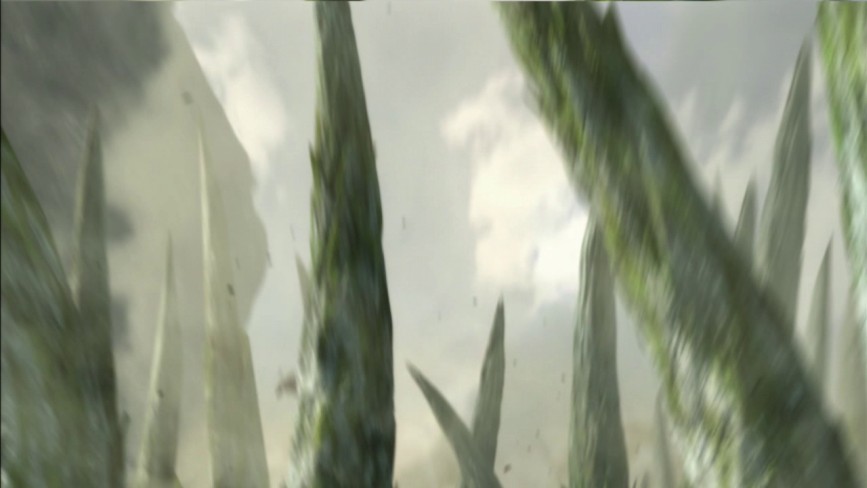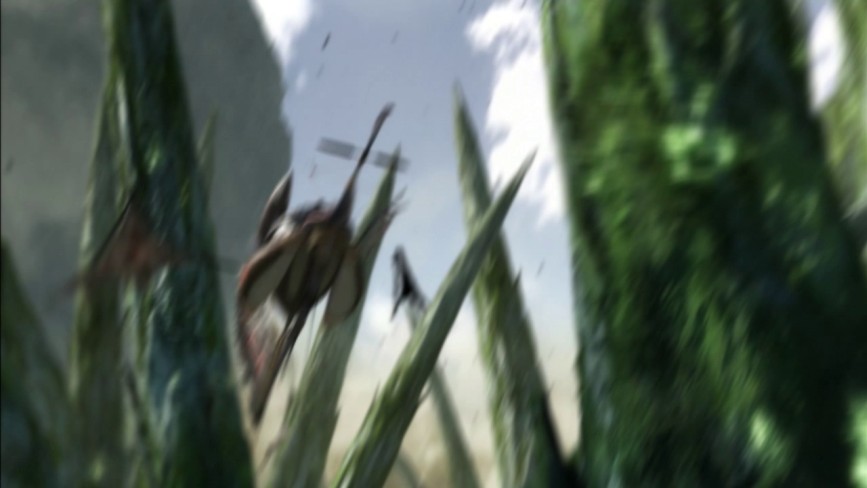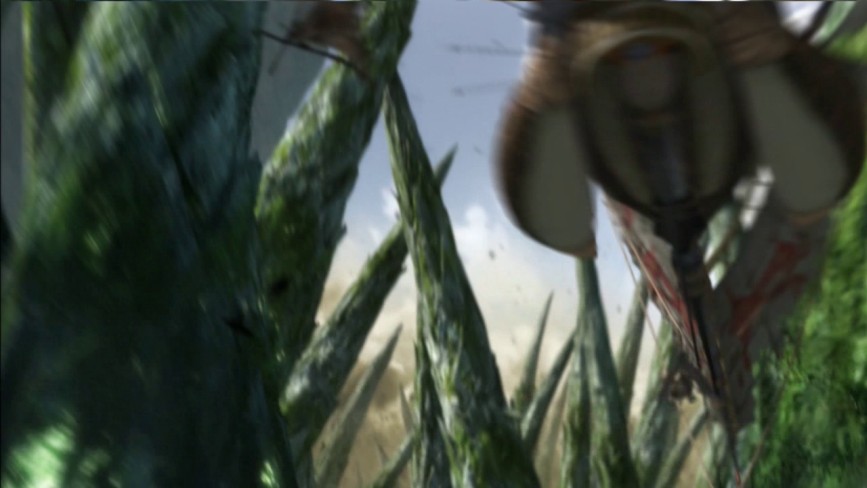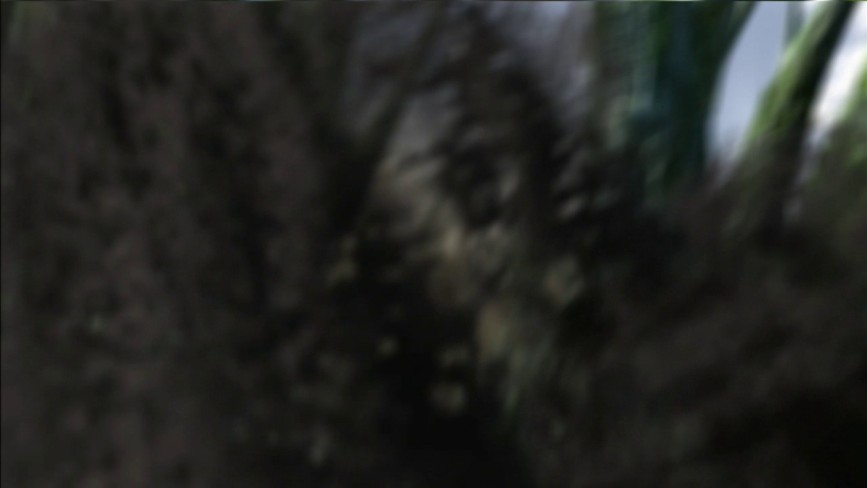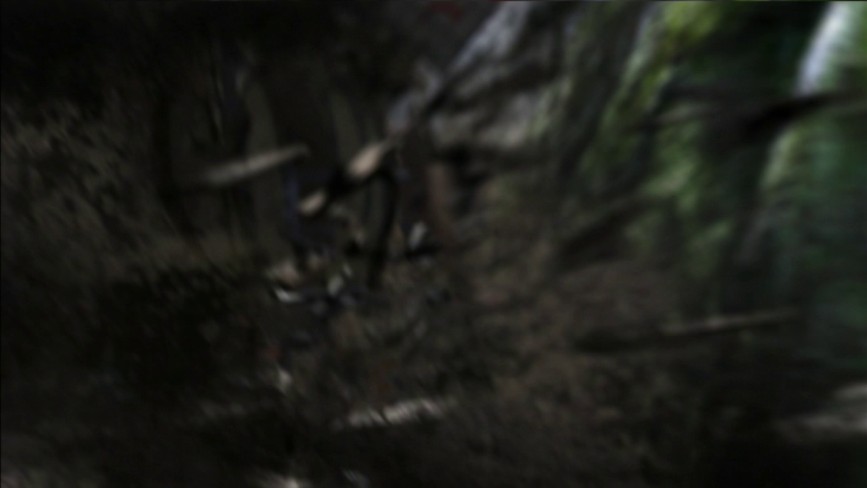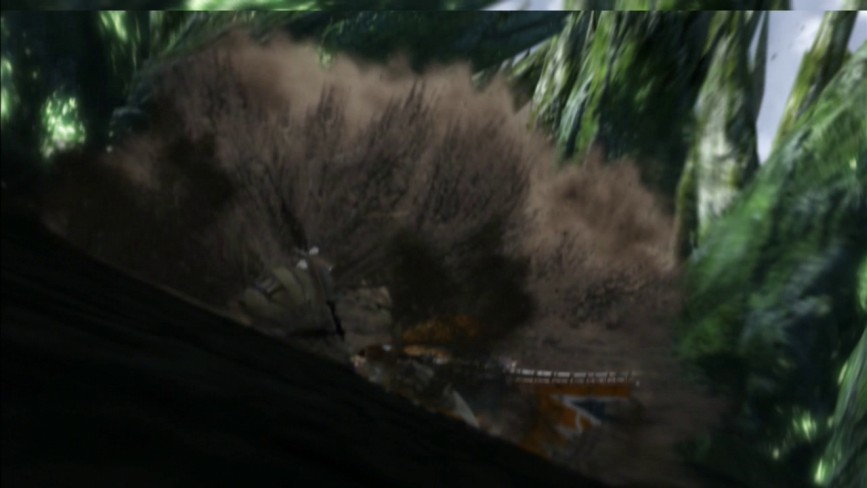 They all start crashing into Greaver's back one by one.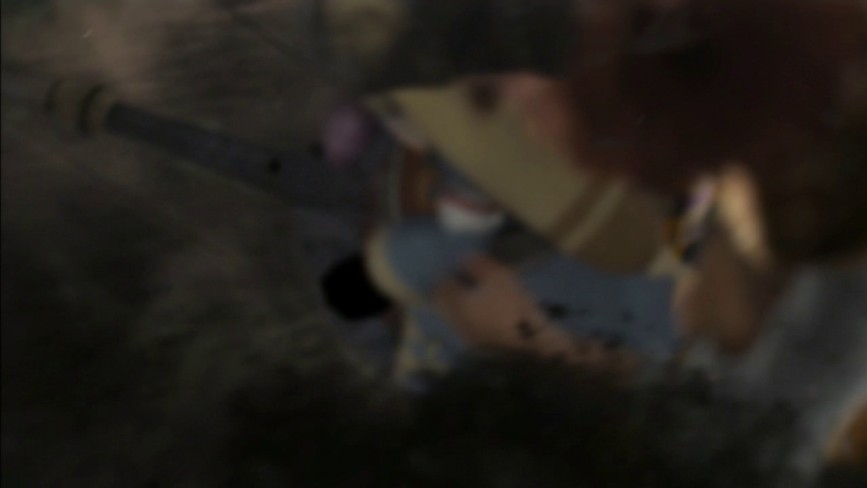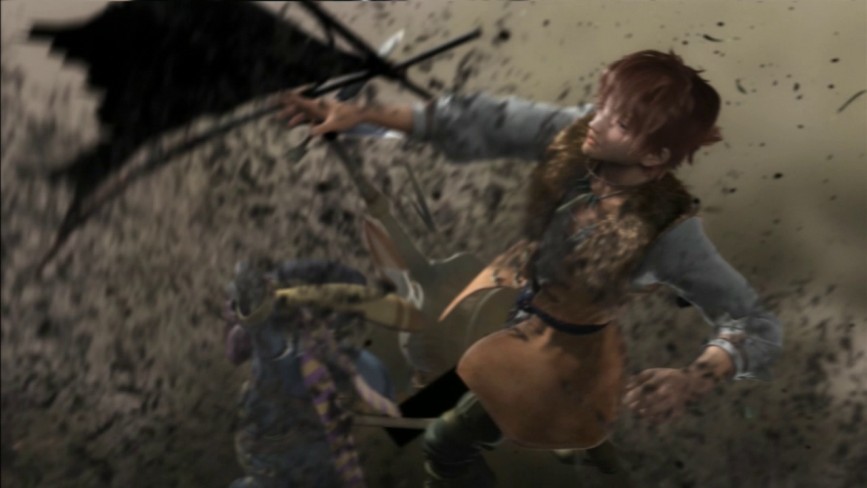 Ah, now here's something that makes me immensely happy. Leonard flying haplessly through the air at terminal velocity with hard ground mere feet away from him.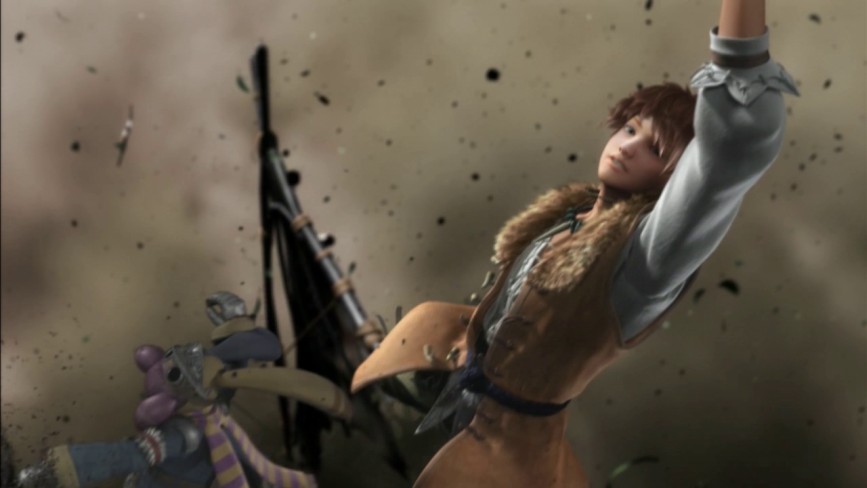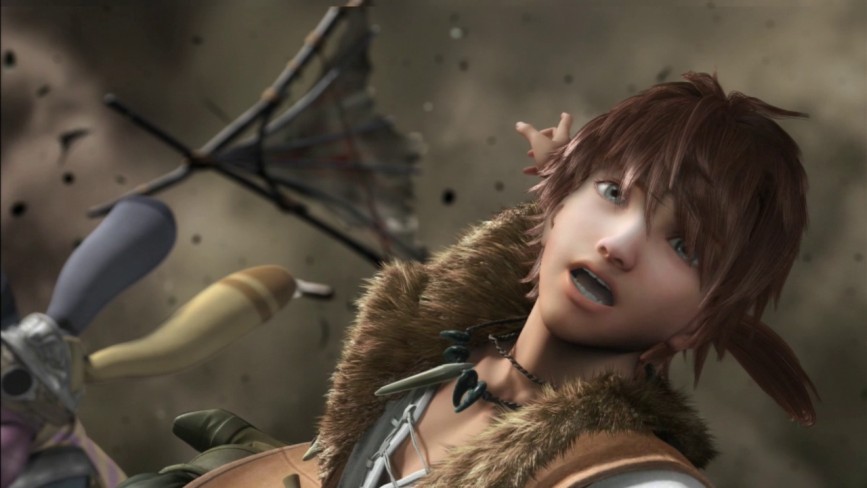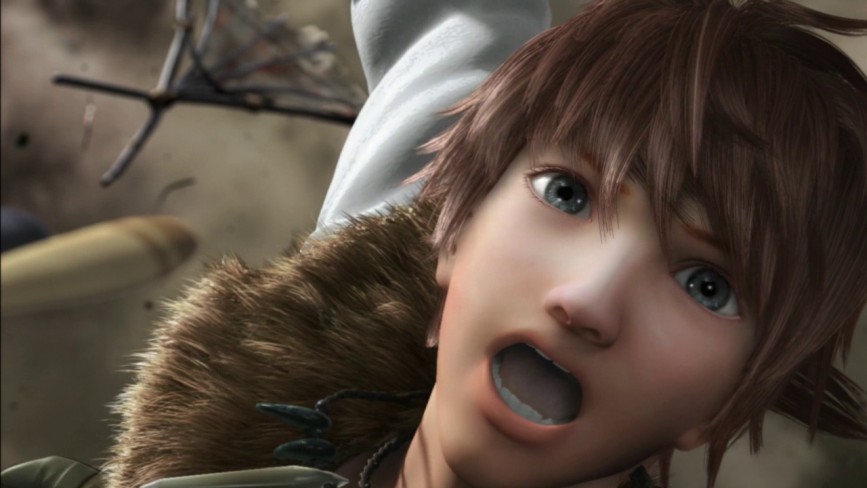 Leonard:
WAAAAAAAAAAAAAAAA!!!!!!! And then he died.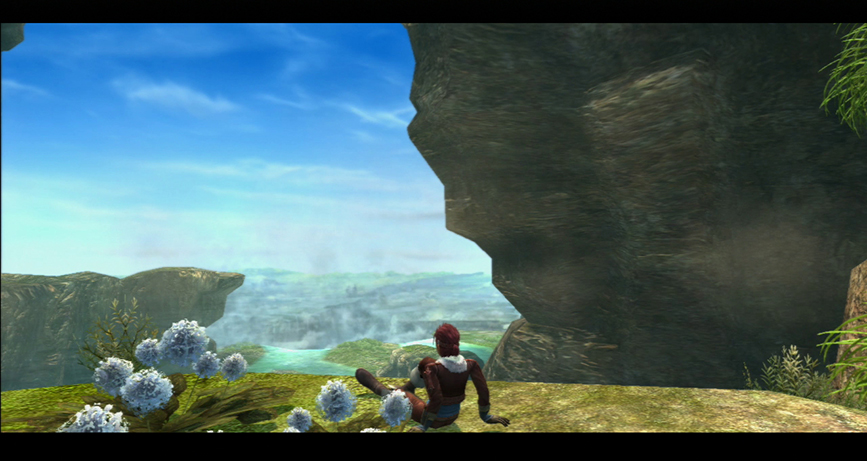 Okay, story's over. Get back on your way to wherever the hell you were going to before you wandered into my town.
…Gods, I wish that was the end of it.