Part 21: Mission #18: 20 May 2654, Venice system
Mission #18: 20 May 2654, Venice system
Previously on Wing Commander: Tiger's Claw has moved into position for the attack against Kilrathi Vega Sector Command starbase. Time for the big one.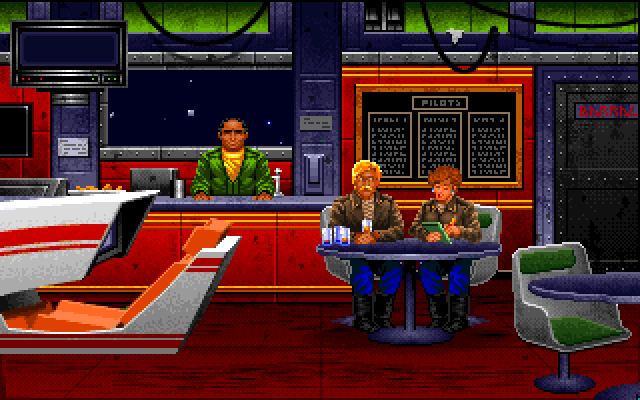 It is very fitting that before the last Vega sector mission we encounter in the bar the same two people we met before our first mission, when we had just arrived on Tiger's Claw, Angel and Paladin. But first, as usual...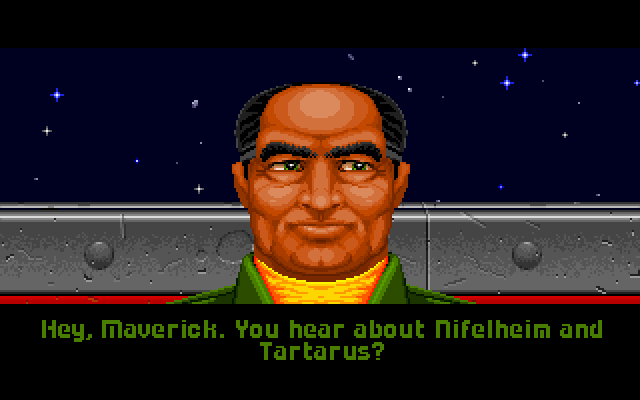 Indeed I have, they represent the worlds of hell in Norse and Greek mythology, respectively, although, apparently, in Niflheim it's supposed to be very cold. Nah, he's just referring to the star systems in Vega sector...

Our boys have kicked those damn hairballs out of both systems. They had footage of the ground battle on Tartarus on the trid. Man, it was great!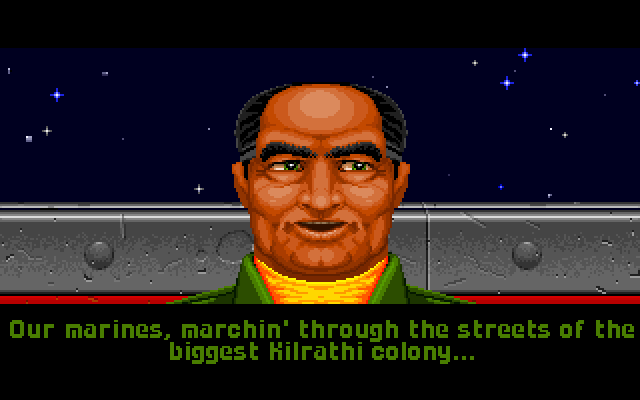 ...linin' the fleabags up and loadin' 'em onto prison ships. They're goin' to ship 'em back to Kilrah, lock, stock, and barrel. Me, I'd put 'em to work minin' salt or harvestin' fungus... but I don't reckon that'd work out too good. I'm just happy to see 'em bein' sent out of the Sector so we can have a little peace again! Pity this damn war's cost us so many good people.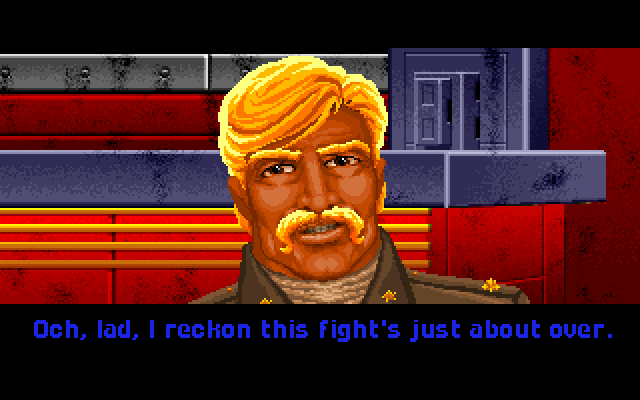 This battle maybe, but as for the war... the end is not in sight.

About bloody time, too, that's what I say! I spent me entire career fightin' the Kilrathi... you dinna ken how much it means to me to be here now that we're about to run their fuzzy tails out of the sector!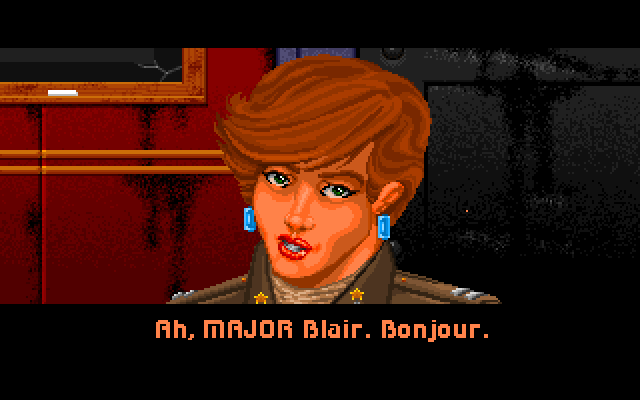 Hello, CAPTAIN Devereaux, and how are you today?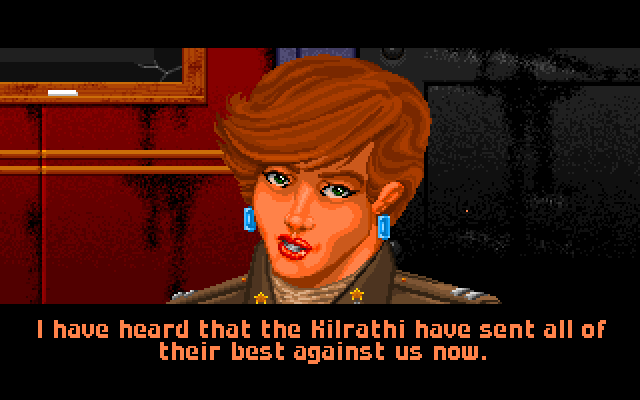 Since Venice is the last contested system in the sector, we will face the finest pilots they have left to them.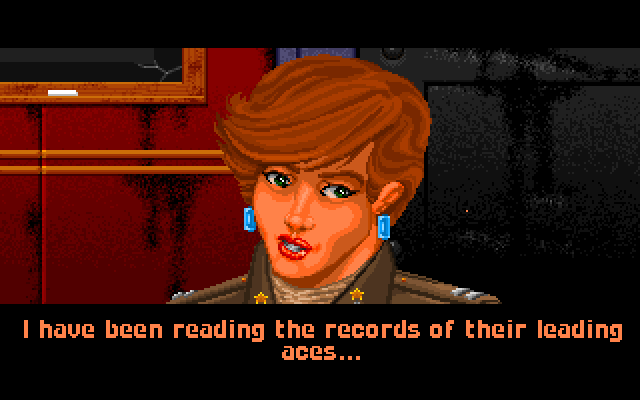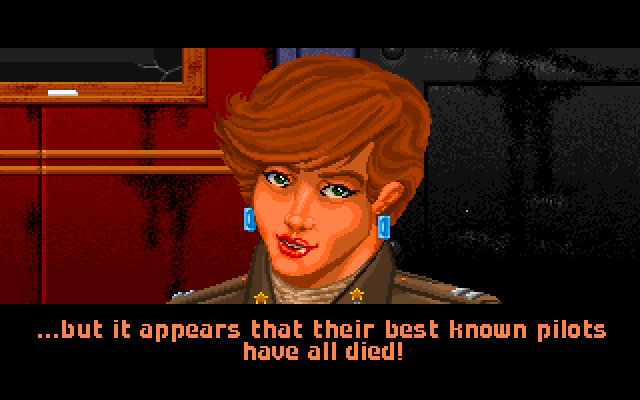 If there are still any living aces at this point, she would instead give you some statistics about them and they would then reappear in the mission itself. However, since we killed them all, all she can do is make a joke.
Mission Time!
So what do you think this mission will be about then?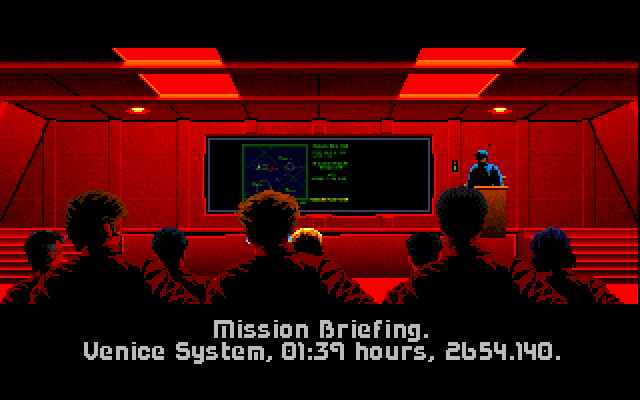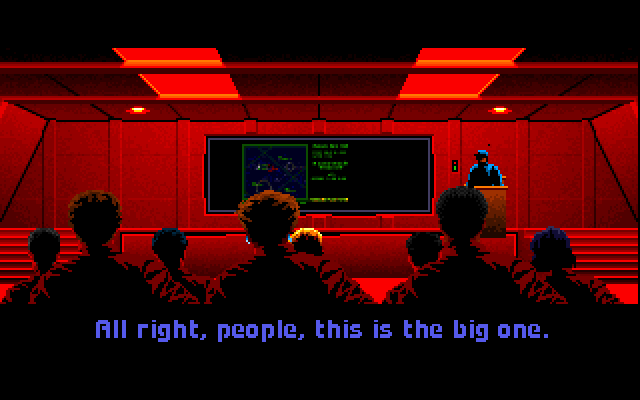 We've discovered that the enemy base here in the Venice System is the Kilrathi High Command for this entire sector.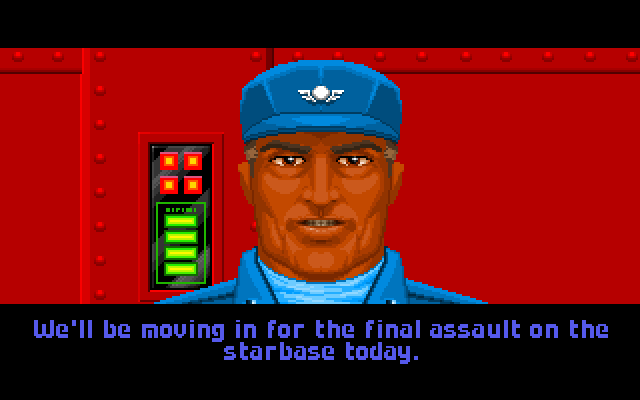 The Kilrathi will expect us to come in with all of our capital ships. That means they'll be looking for us in a few hours.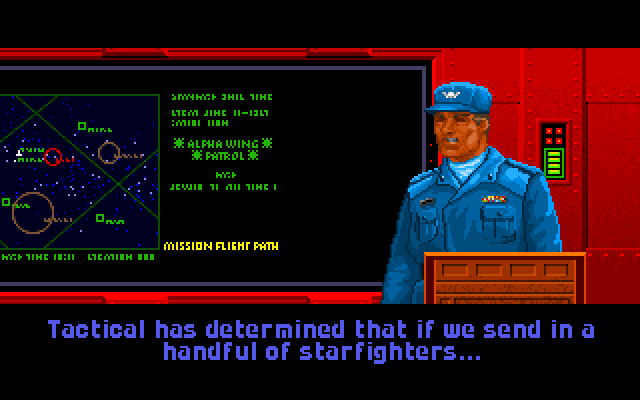 ...we'll be able to hit them before they've gathered around the base. We'll send several wings to punch through the perimeter to the base. Here are the assignments for each wing...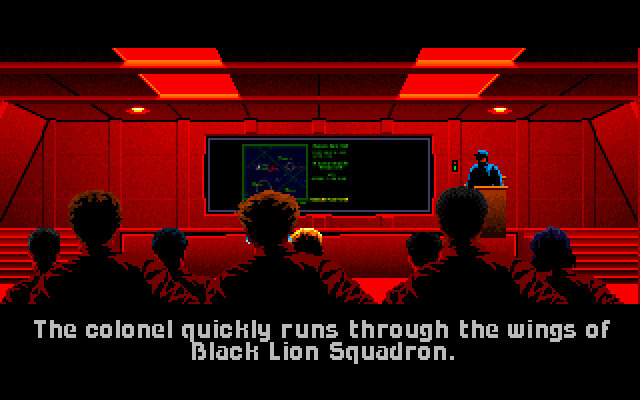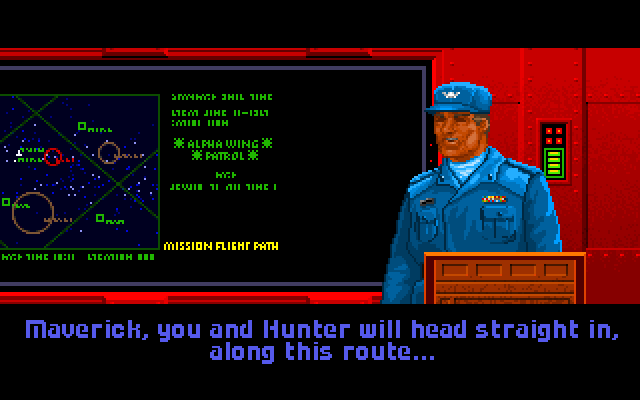 Computer, display Omega.
Note we are flying the Omega wing in this mission. In our first mission on Tiger's Claw we flew... the Alpha wing, of course!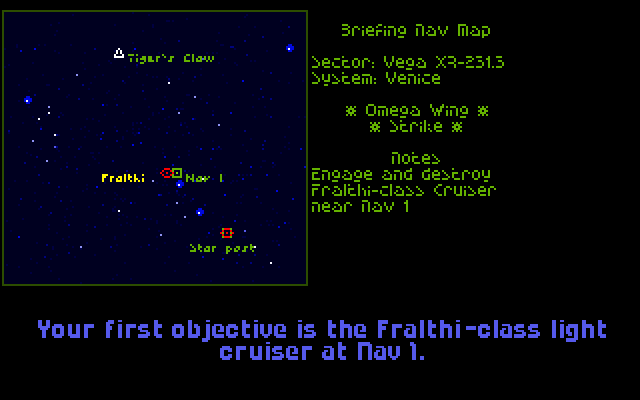 She'll have fighter escort as well... but you're just to slip past them--don't stick around to dogfight. Then its on to the Kilrathi base, here at Nav 2. There will be lots of fighters around the base, but try to ignore them. Your main objective is to take out that base. Questions?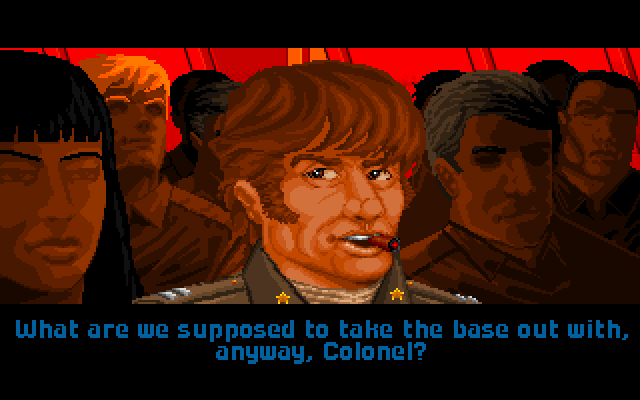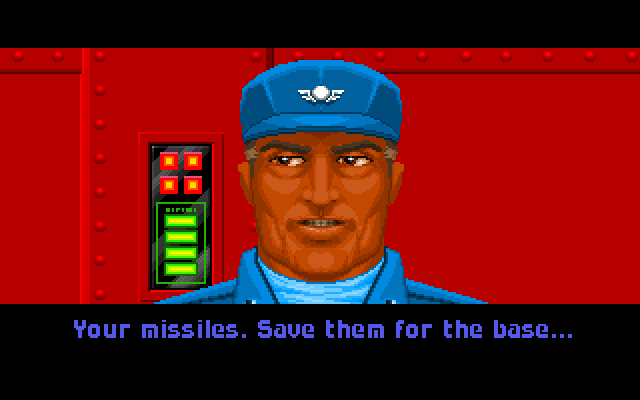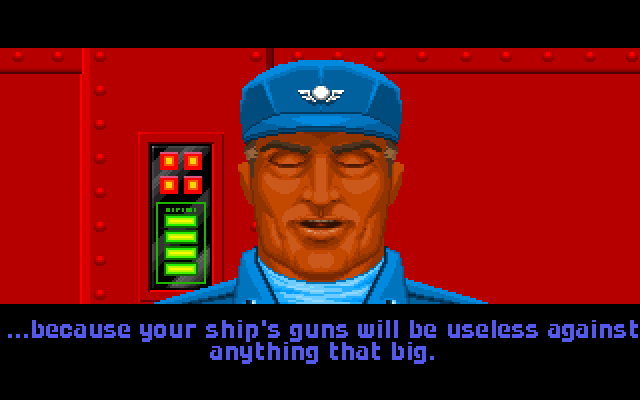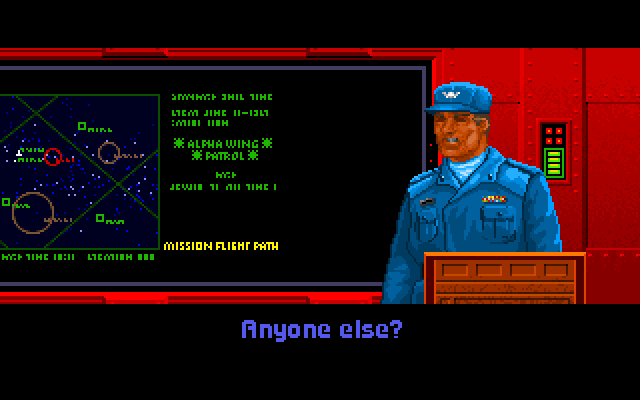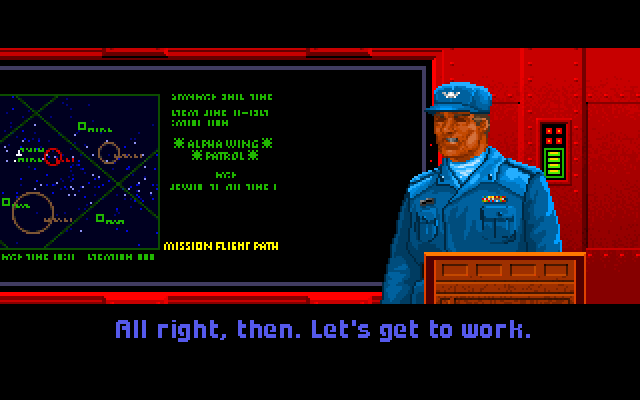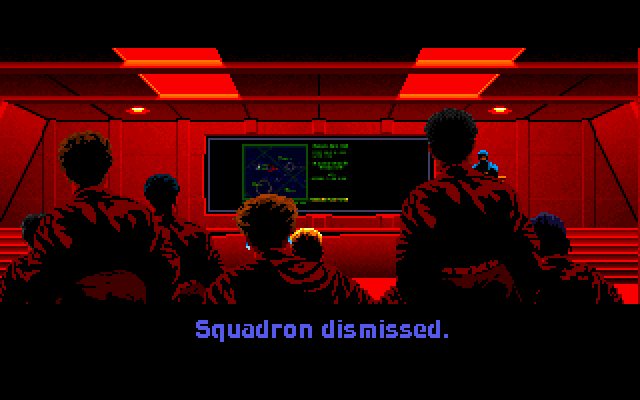 Well then, the star base. And a Fralthi cruiser on the way there. And who knows what kind of defences around the star base. Also, I'm going to mention it now, we're pretty much going to do everything exactly opposite from what we were just told to do: we WILL stick around to fight that cruiser and we aren't going to save our missiles, since a star base follows the same model as a capital ship, i.e. shields and armour that we can easily punch through with our guns, just more of it. Please note that during the debriefing I advanced one line of dialogue a bit too quickly so you may have to pause the video to read it... sorry about that.
As I mentioned in the video, Hunter's health can be a problem on this mission. To begin with, you need a bit of luck so he doesn't take too much damage with the Fralthi/Krant fight; approaching from afar like we did may help with that. Later on around the star base area, you need to keep an eye on him at all times and if necessary order him to hang back temporarily to recover. He'll attack again anyway soon enough, but he will obey your order initially and that will give him a chance to recover the shields and so on. The whole fight around the star base area is definitely harder than it seems; the main thing is to not relax once you reach the Jalthi stage as during test runs I got killed a few times at that point. Remember, you are already damaged by that time and two full salvos from Jalthi's guns WILL kill you!
Also of note, as was already mentioned in the discussion: yes, once you reach the Venice system, you cannot lose any more except if Tiger's Claw gets destroyed in penultimate mission! Also in the losing counterpart, Hell's Kitchen, you cannot win no matter what you do.
Hope nobody got injured by a falling anvil while watching that final cutscene!
In other news, we got the Medal of Valour a.k.a the Pewter Planet, and it's an impressive looking medal: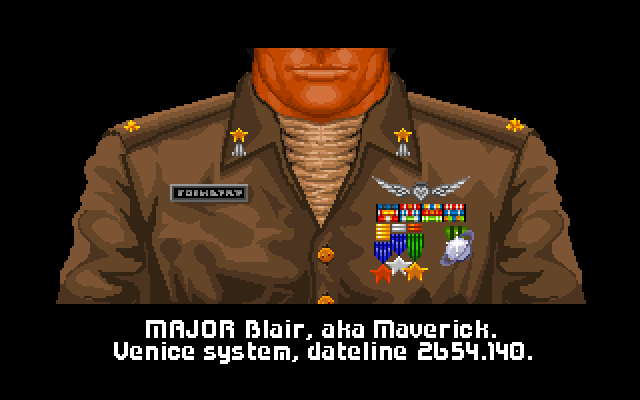 Since the debriefing was more celebratory in tone this time, I will mention here that there was a total of 18 enemies in this mission (including the base and the cruiser) of which I got 16 and Hunter 2.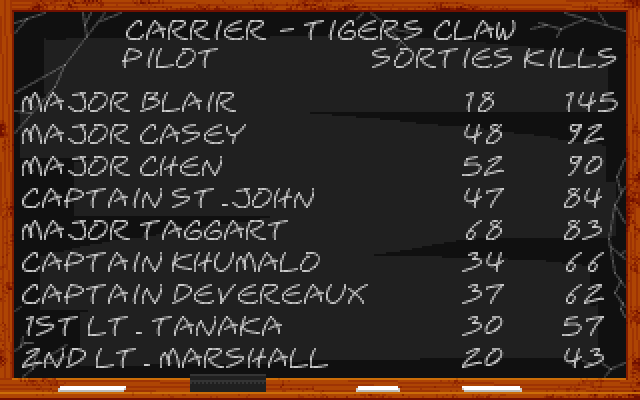 Next time on Wing Commander
In next update we are going to check out a couple of things from the losing side of the game, just to give you an idea what it's like. Then after that we continue onwards with the Secret Missions 1--and this is where the game's real (and very epic) plot starts to develop that will span several subsequent games.