Part 6: A key!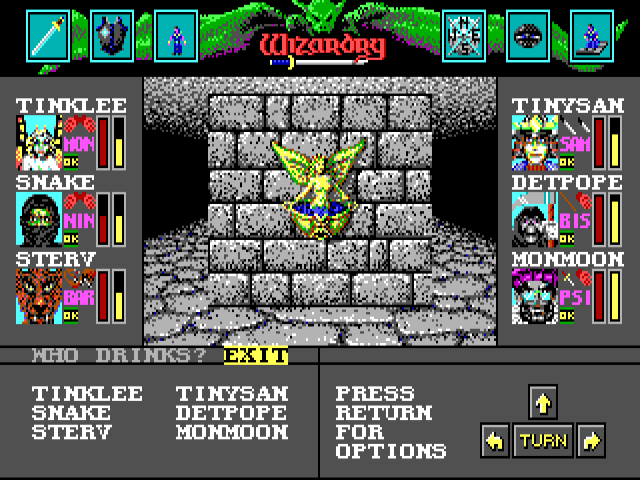 This fountain is honestly quite useful. Allows the party to get restoration of the stamina. Fun.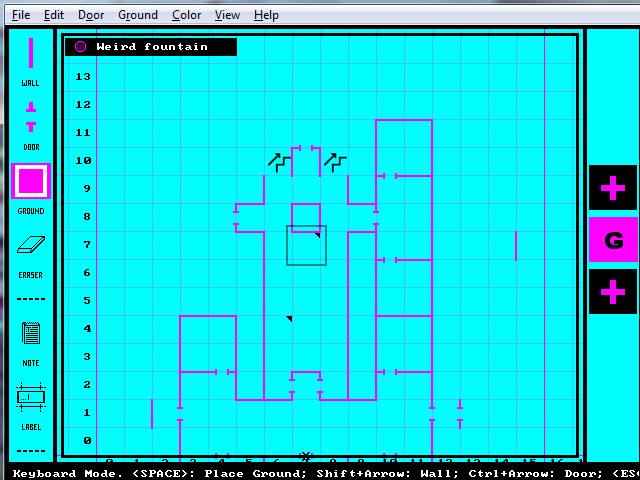 God damn it. I rather dislike this goddamn theme! Also, the scifi one works now quite well! Thanks, HiddenAsbestos!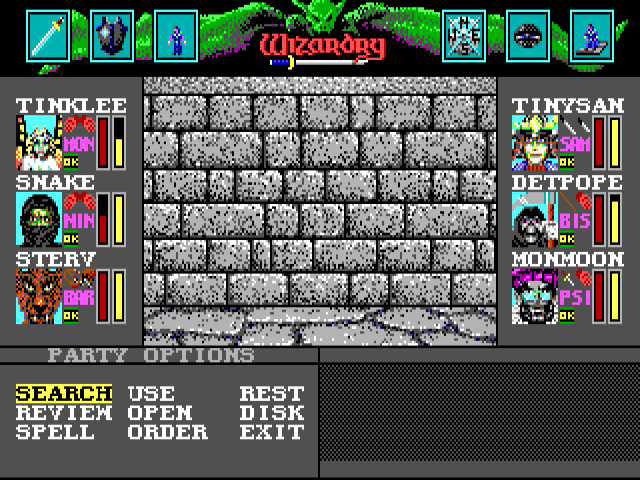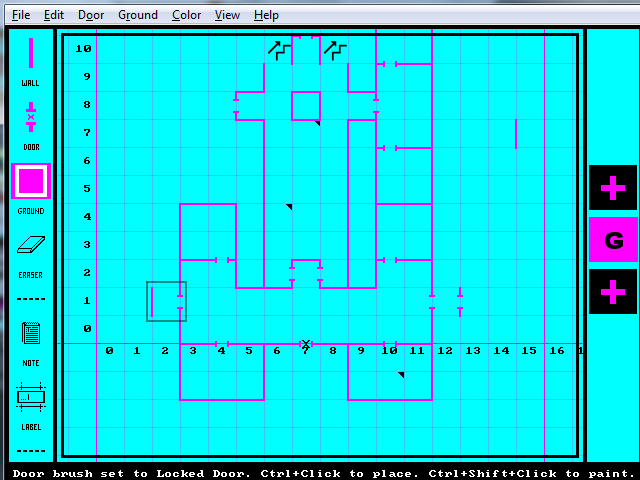 Well let's advance.
I fucked up and jammed that door on the left of the fountain. I am a durr. And bad at maps.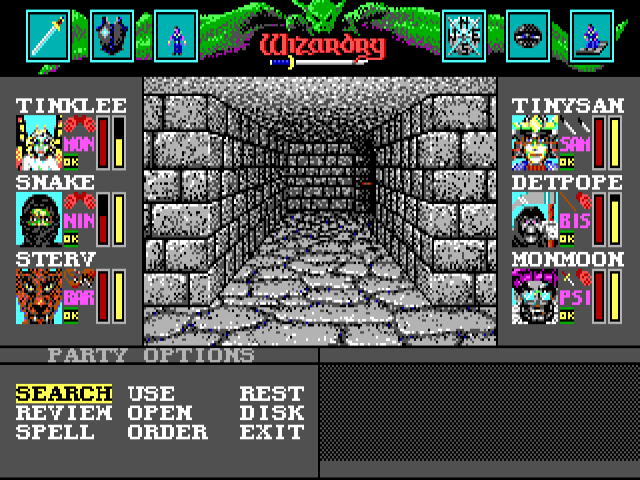 Really bad at maps but let's map this shit.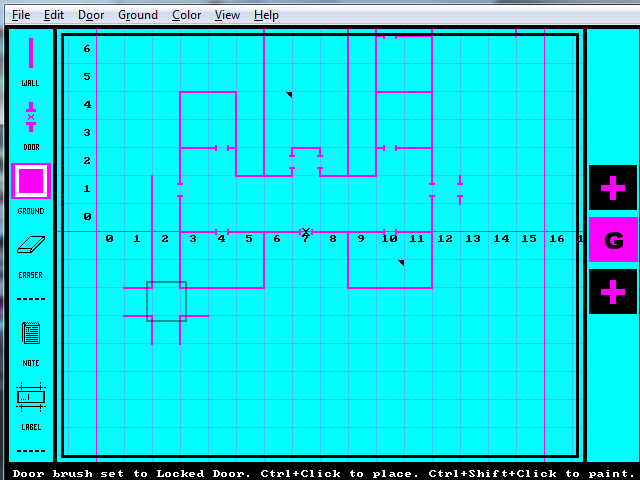 This could be slightly easier if I had a direction spell. Soon.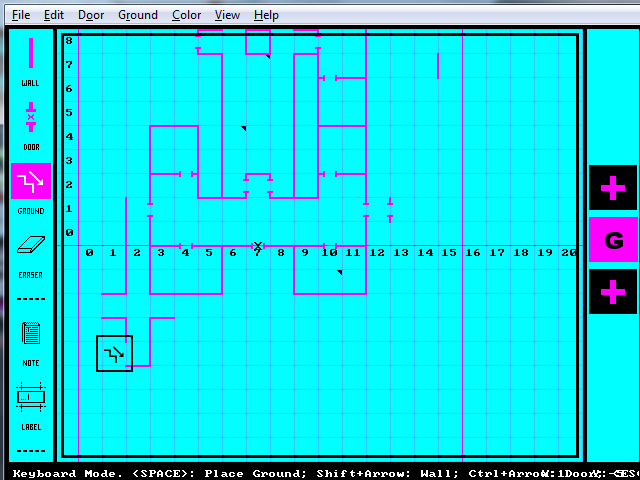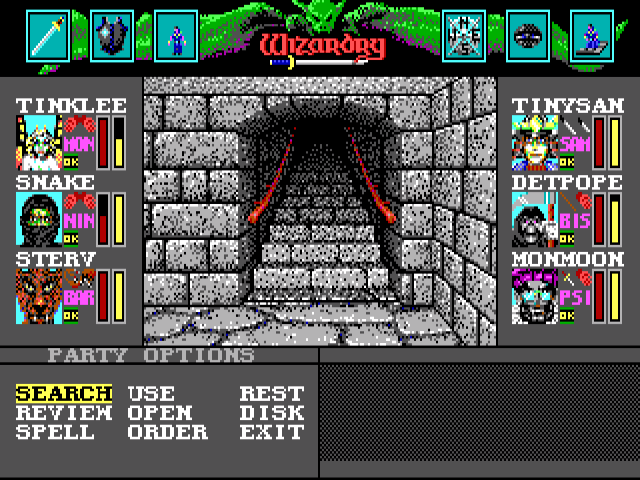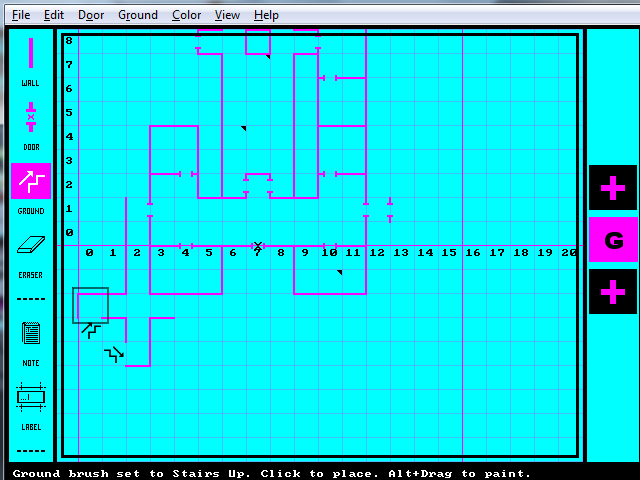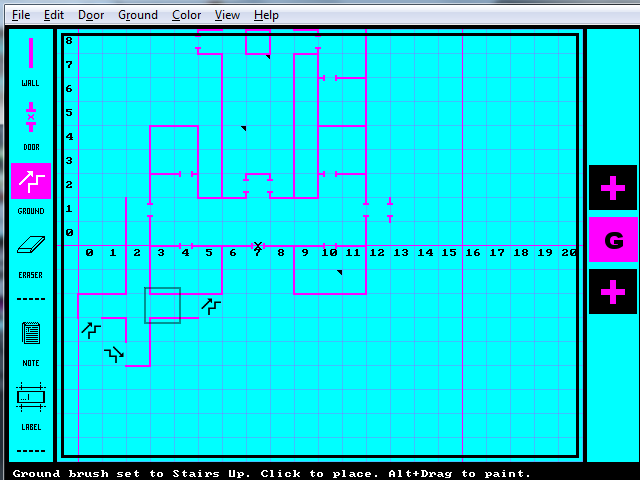 Yeah. THere are a bunch of stairs here. Up and down.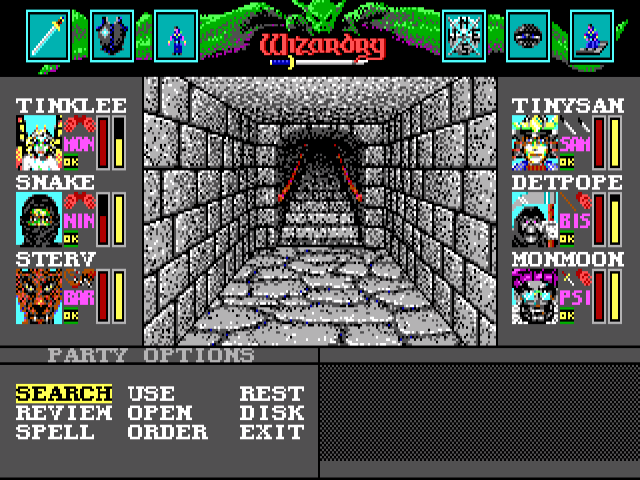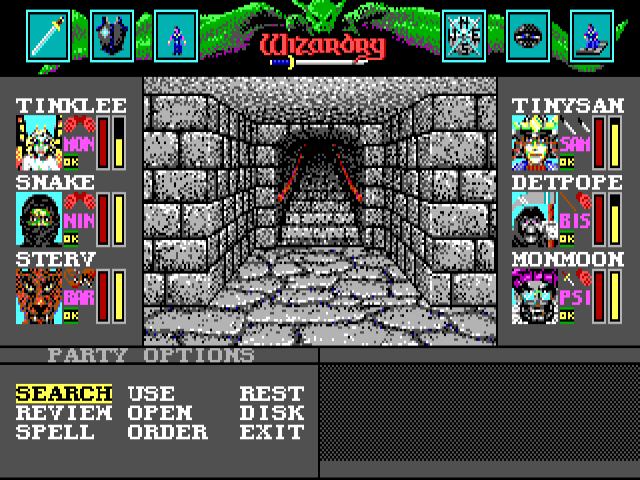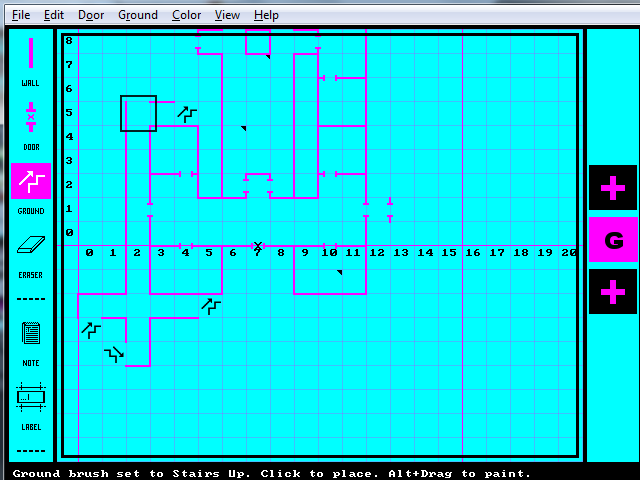 And up here as well!

: "IT IS BECOMING INCREASINGLY CLEAR THAT THE COSMIC FORGE IS NOT IN THIS PARTICULAR FLOOR."

: "Nothing is ever as easy as one wants. "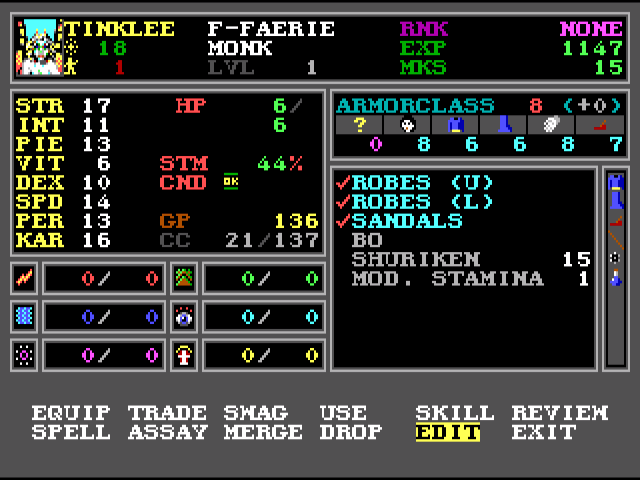 Here is another interesting feature of the game. Being able to change classes, names, portraits. Not races though.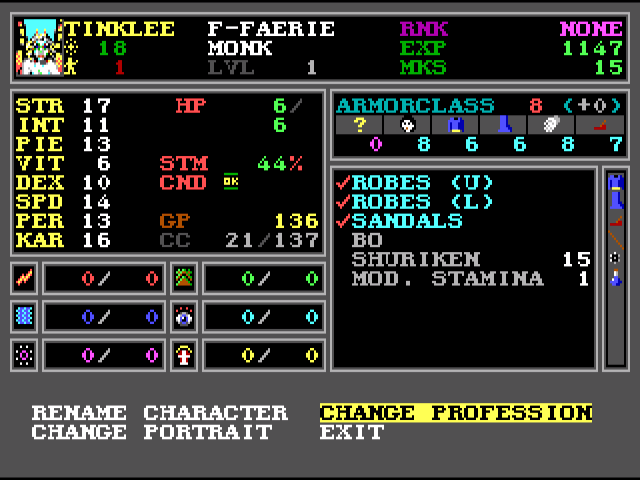 You just pop over to "change profession" and presto!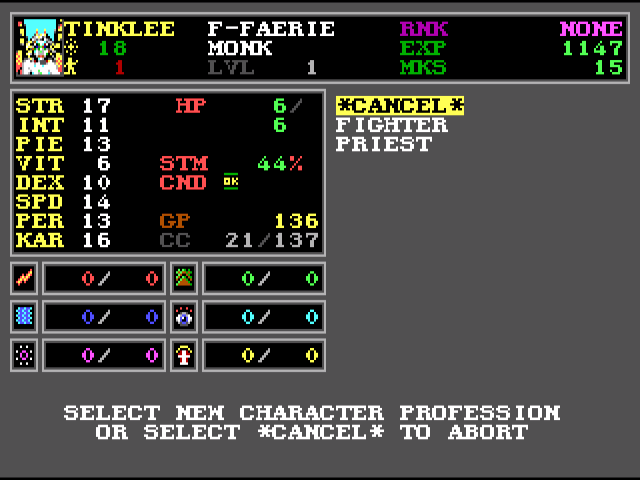 Eeeeh. THough fighter priest does describe a monk quite well don't it?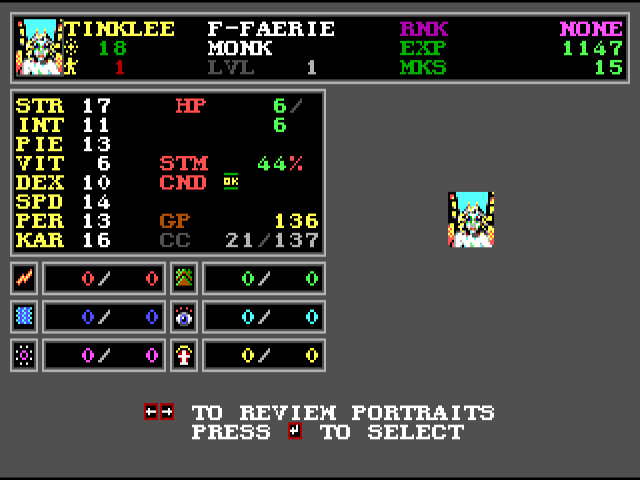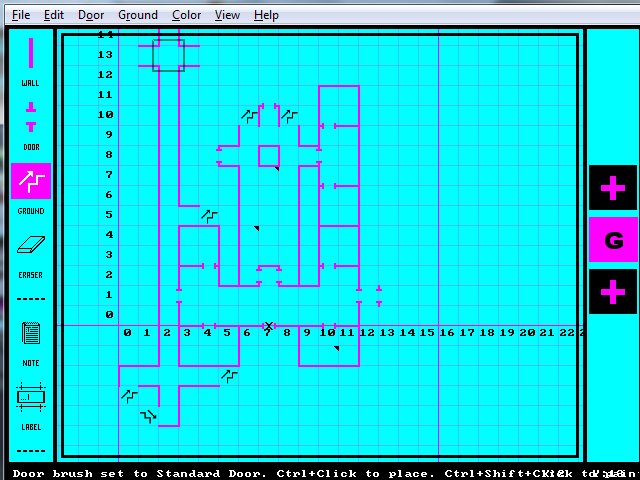 Another crossroad. Leading up and down.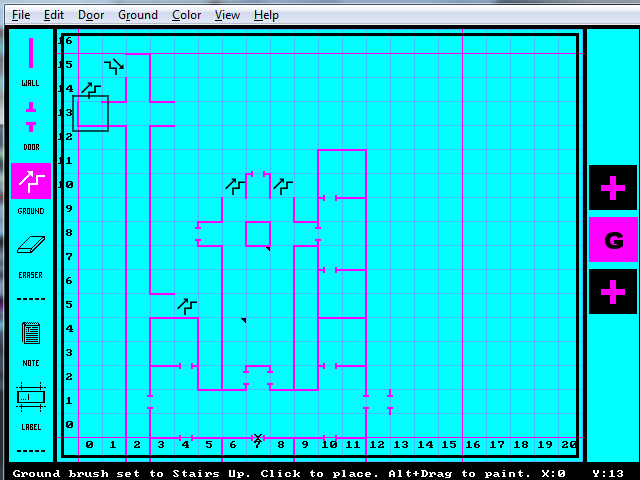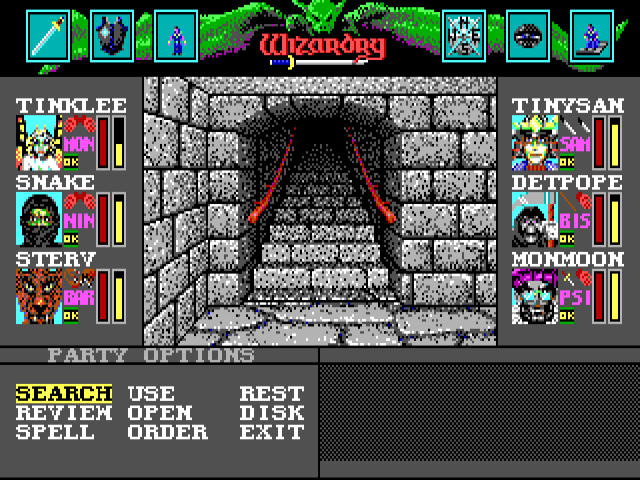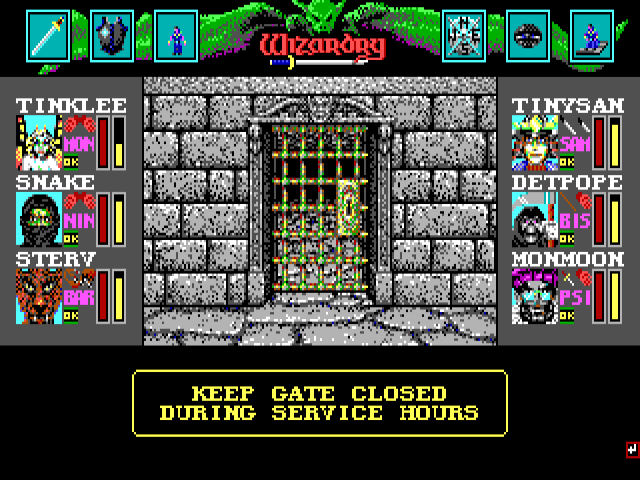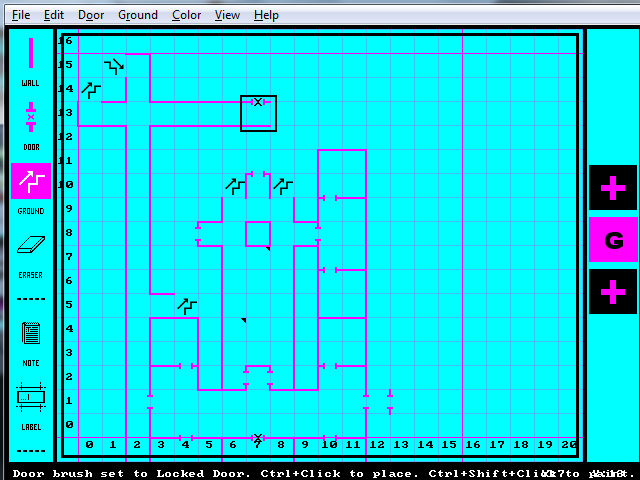 A closed door!

: "This smells fishy!"

; "WHERE? There is only dust and age smells here."

: "I DO NOT PERCEIVE ANY SMELLS, BUT THIS DOES WARRANT FURTHER INVESTIGATION."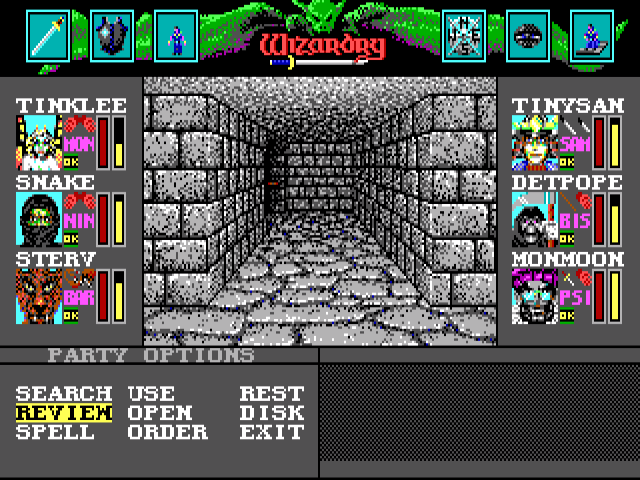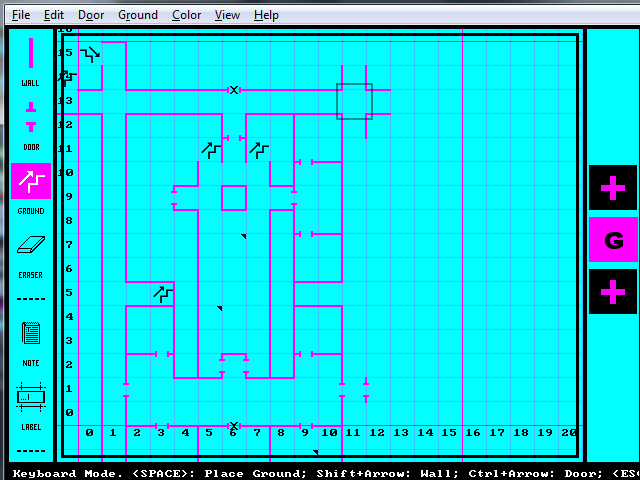 But investigation shall wait a while. There is further mapping to be done.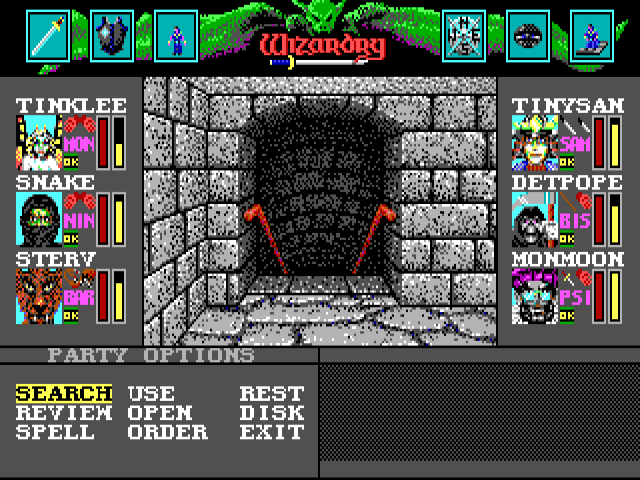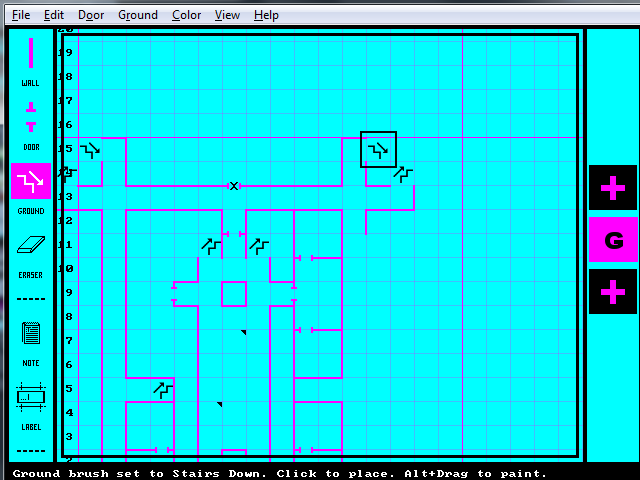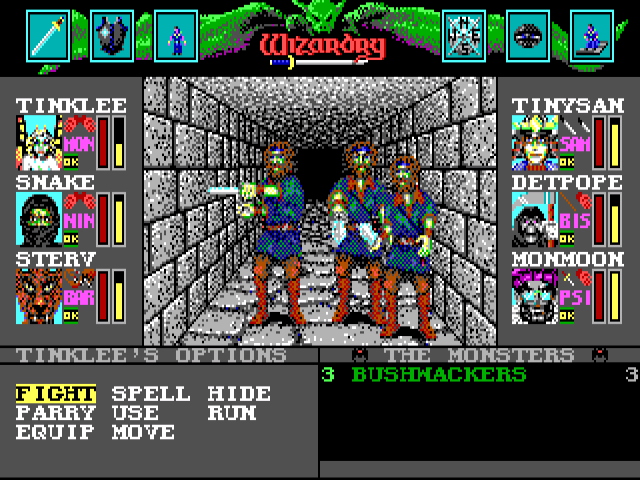 : "WHAT, THE CASTLE WAS SUPPOSED TO BE DESERTED."

: "You thought we would be the only ones searching this place? "

: "Brigands of all kinds are always attracted to empty dwelling places. It is practically a rule of nature."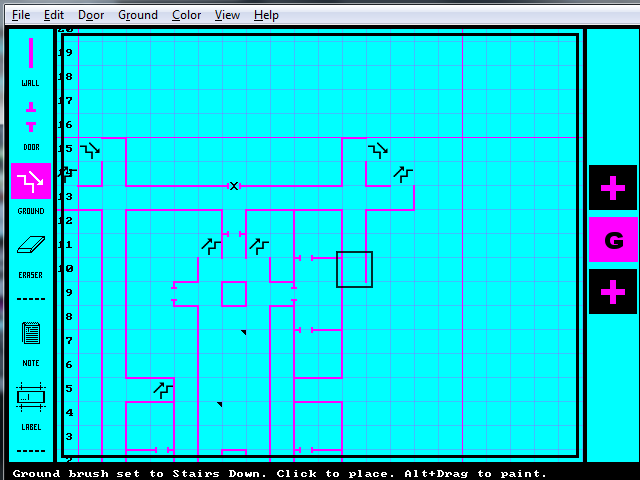 Well i was not expecting this encounter. Oh well. And then WHEN I want a goddamn encounter, there are none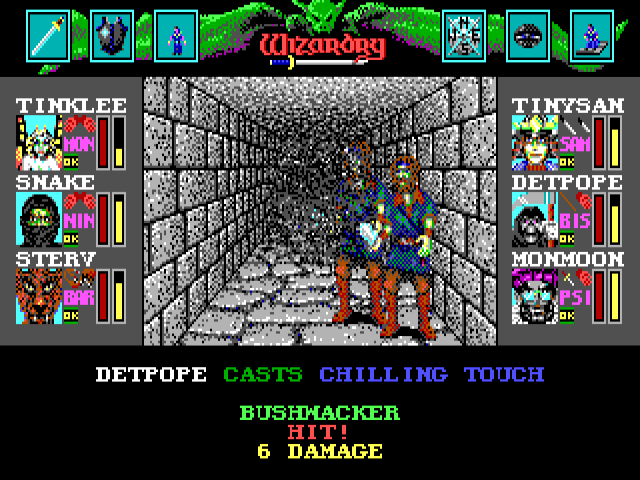 : "DO YOU LIKE MY TOUCH? I THINK YOU SHOULD LIKE MY TOUCH. IT IS QUITE GOOD."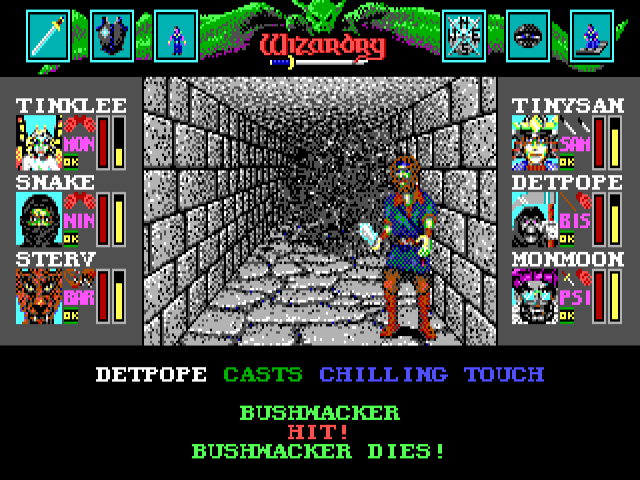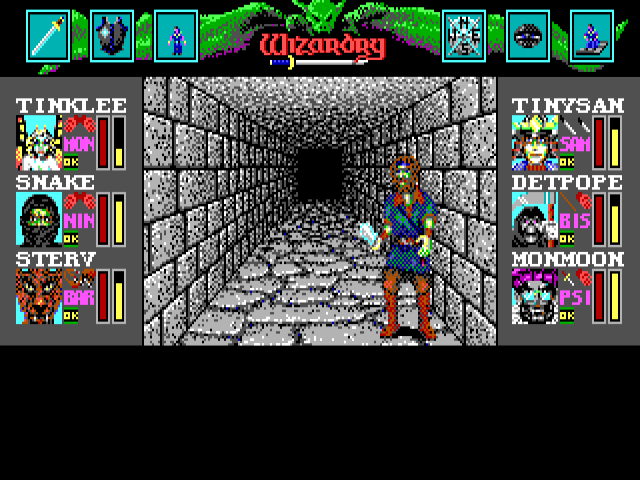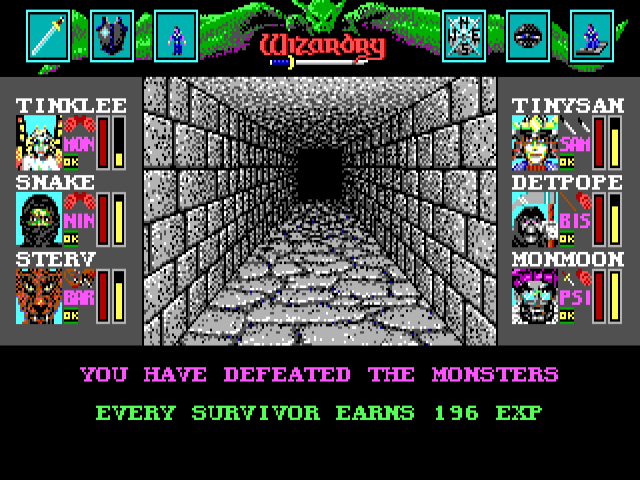 Not a bad amount of xp, hah.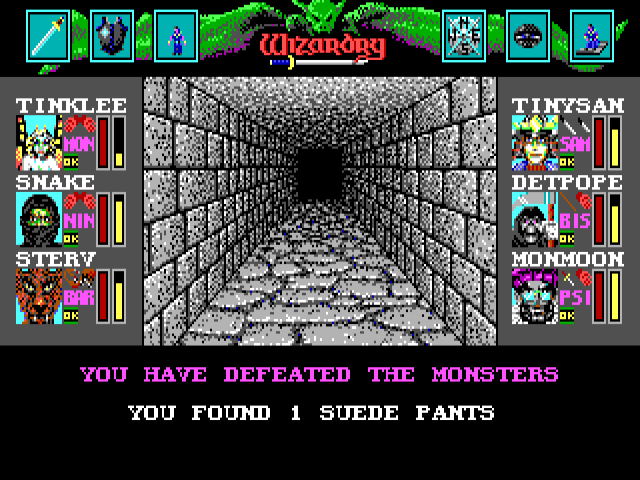 Pants! Hopefully better than some of the default equipment!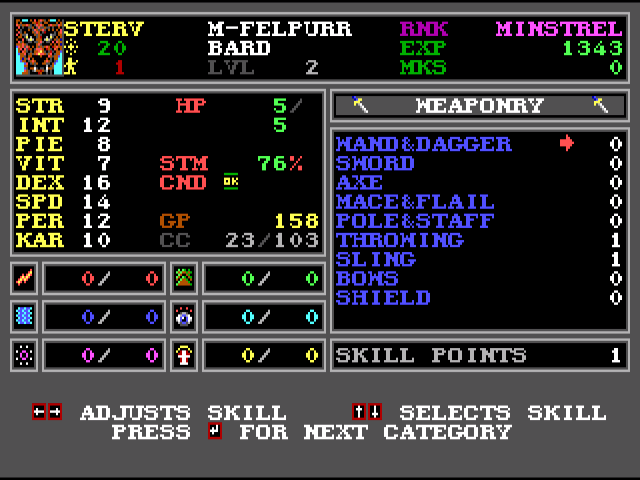 STERV became a slightly better bard! But he only got ONE skill point bonus. That is fuckin' terrible.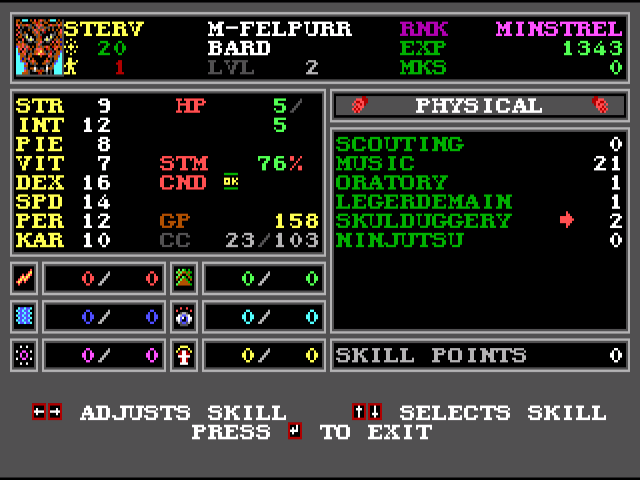 He can dig skills MARGINALLY better. And his rank changed! He is now a Minstrel!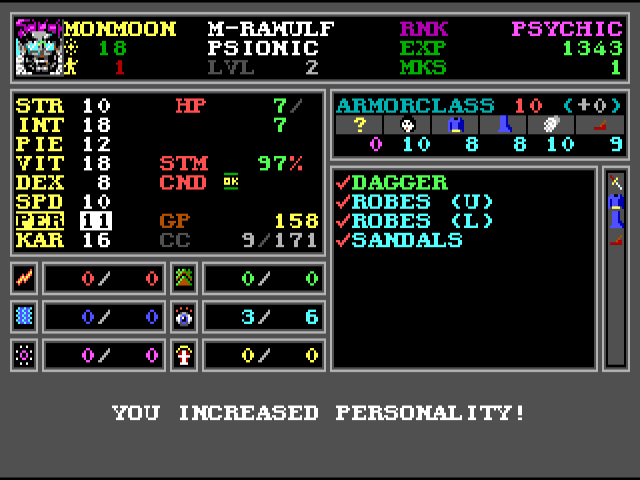 MONMOON ALSO got a level, and is now a Psychic.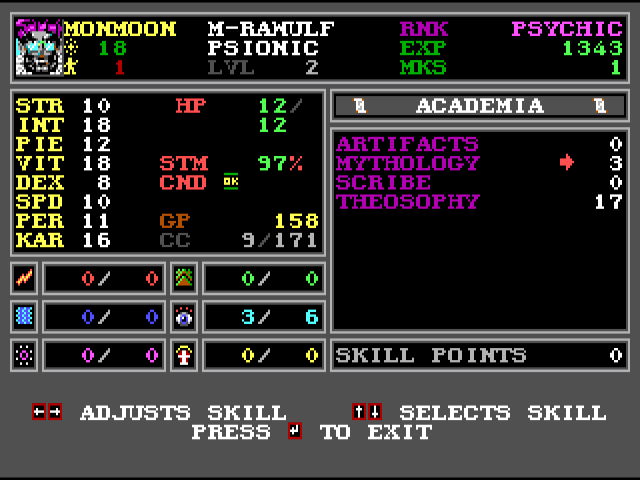 Forgot to check how many points he got. But I GUESS IT WAS NOT very many either. Oh well. Poor MONMOON.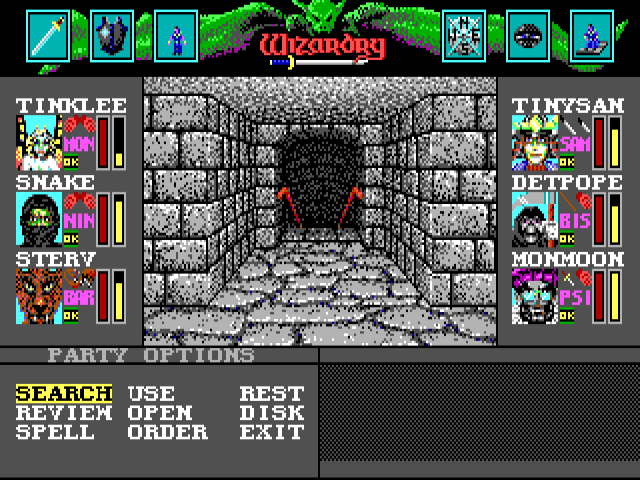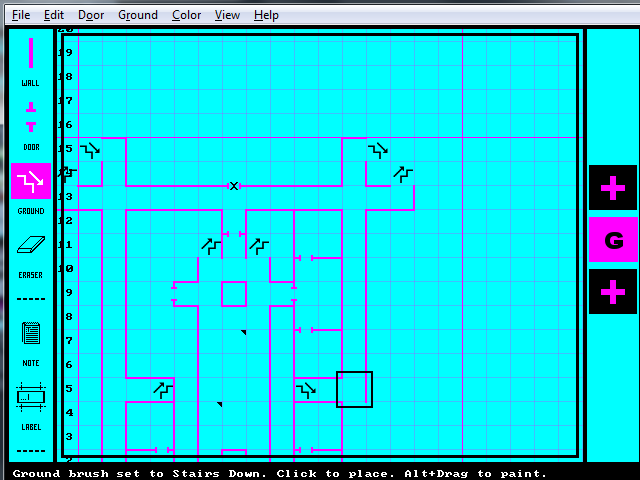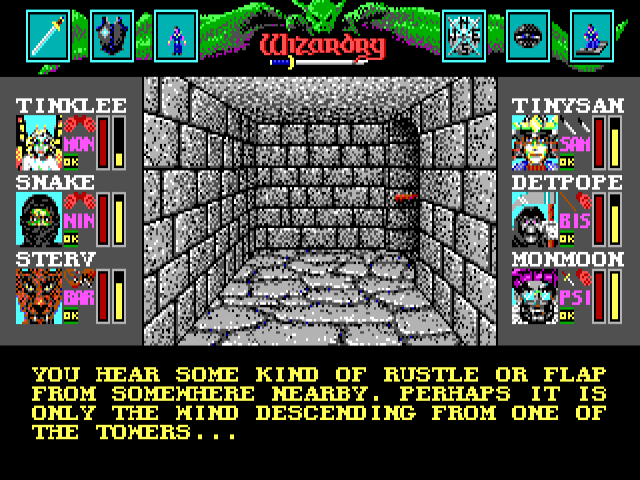 Huh, that is new. It will require investigation! But not right now. Let's map whatever we can.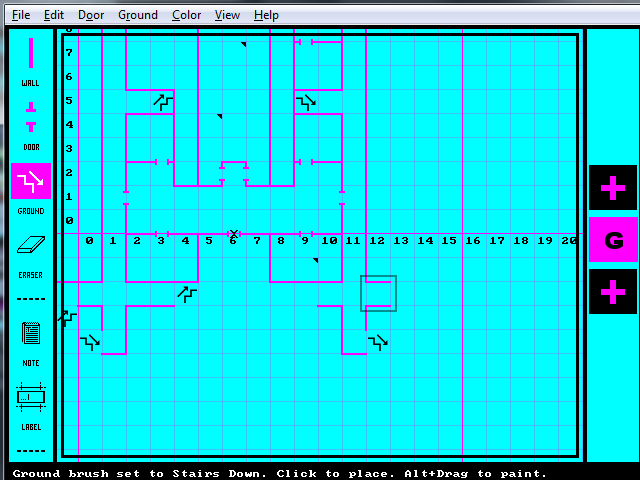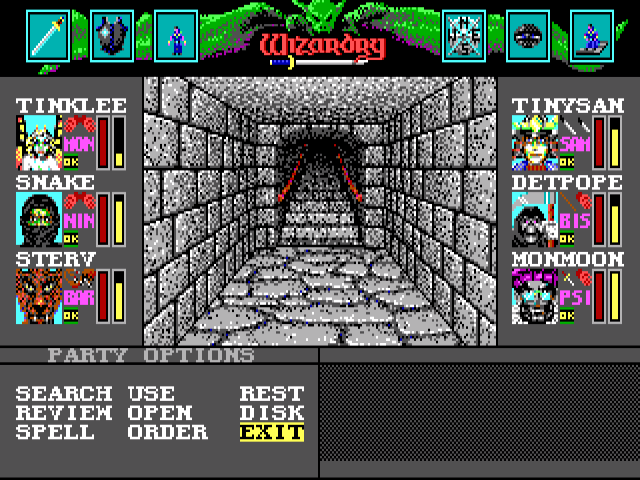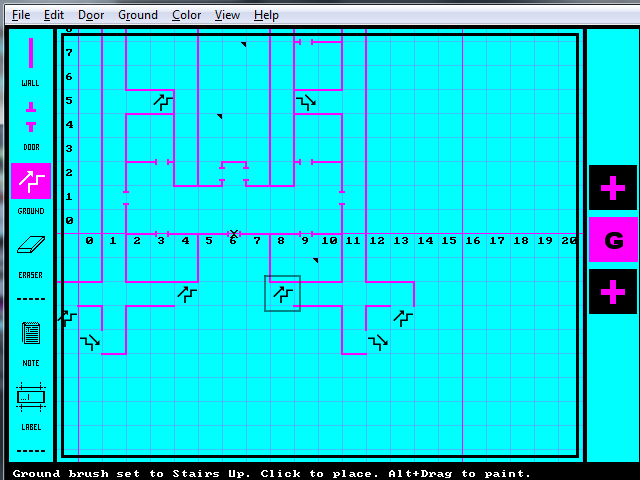 There is something there though.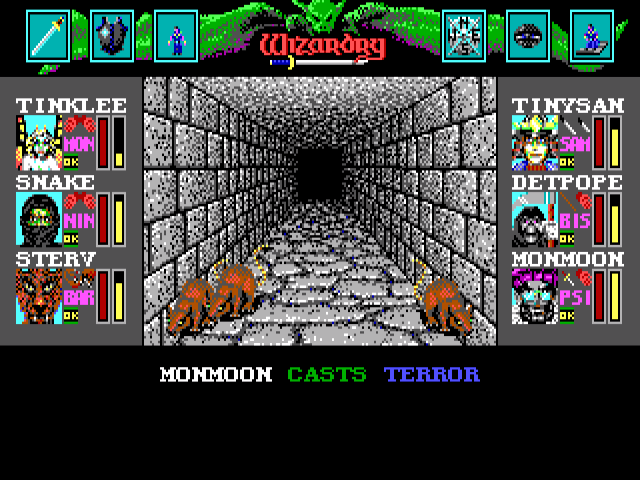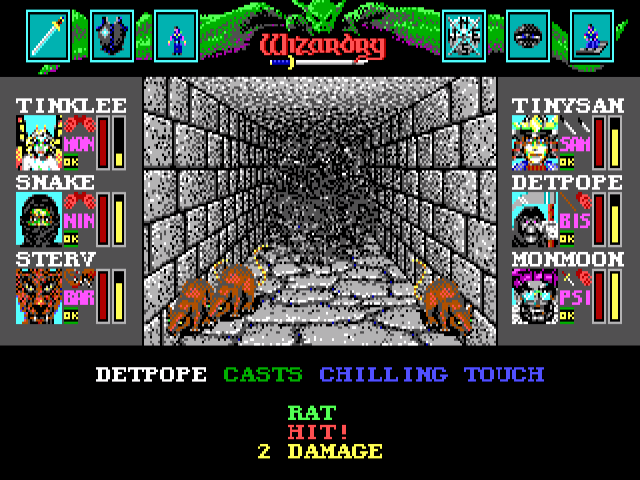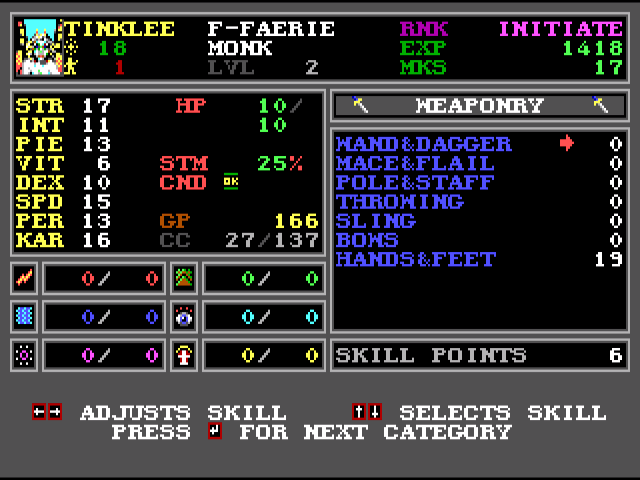 After beating up those rats, TINKLEE also got a level. Hooray. Also she's killed 17 things with her bare hands right now. That is good.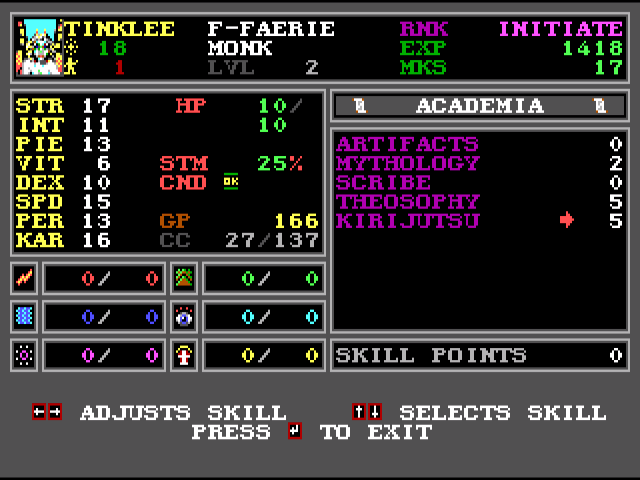 Let's give her 5 critpoints. That is a good thing I guess.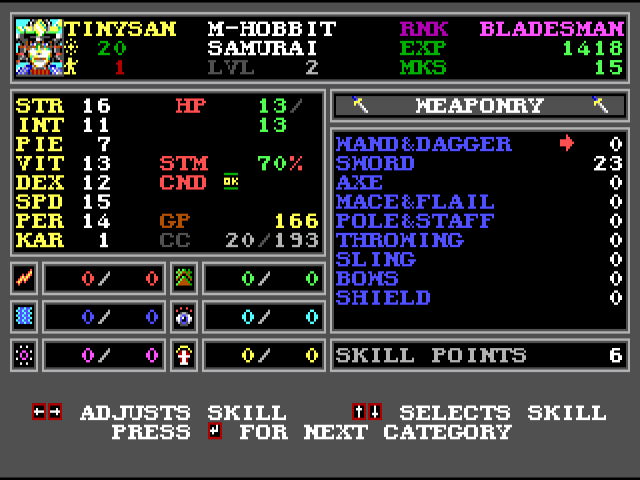 TINYSAN also acquired a level! I like that both got more points than STERV.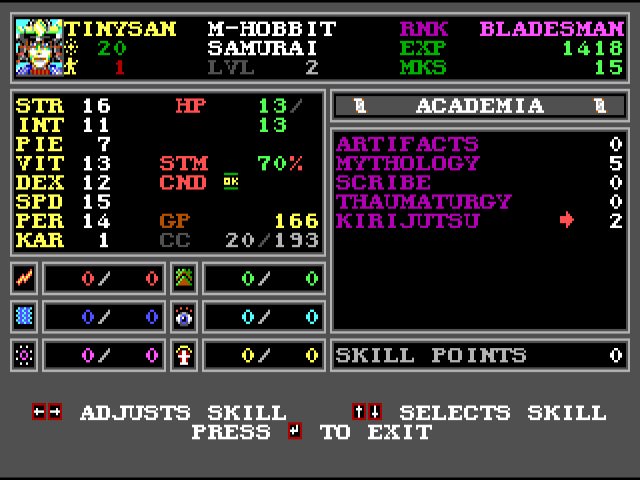 Same to him.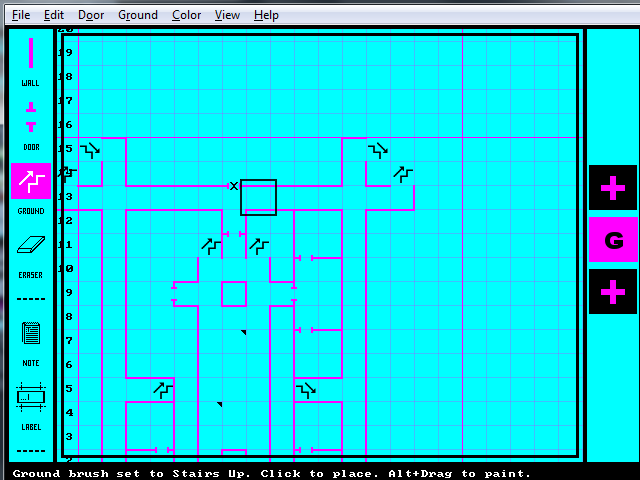 And that'ss all we can map since that door to the left is jammed, because I SAVED instead of rerolling once. TINKLEE failed at strength there. Oh well.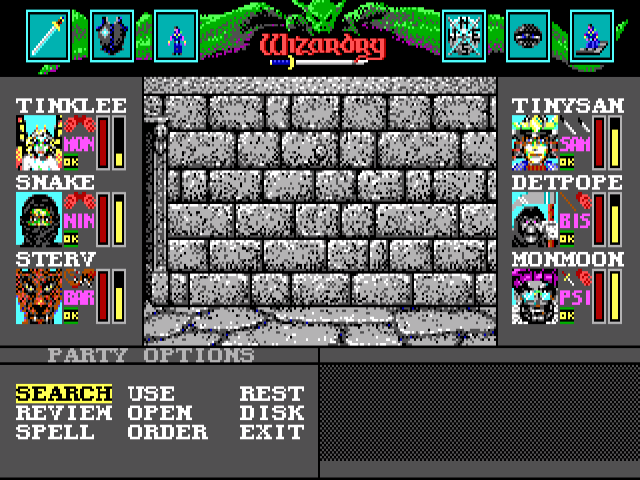 : "There is something here."

: "YES, I SEE IT TOO. "

: "Wondering what happens if I press that button..."

: "NO, don't! It might be a trap!"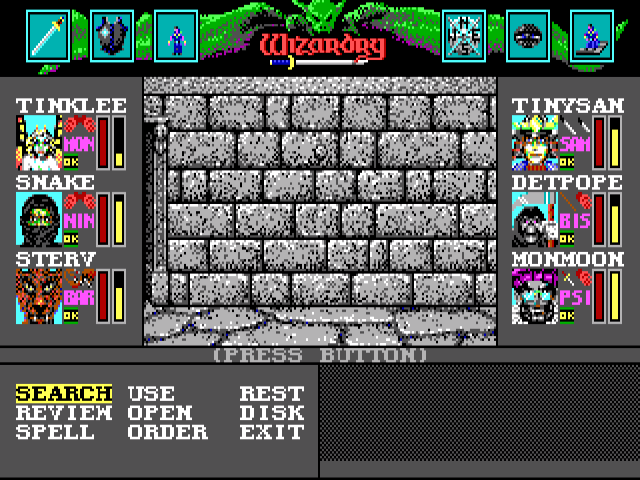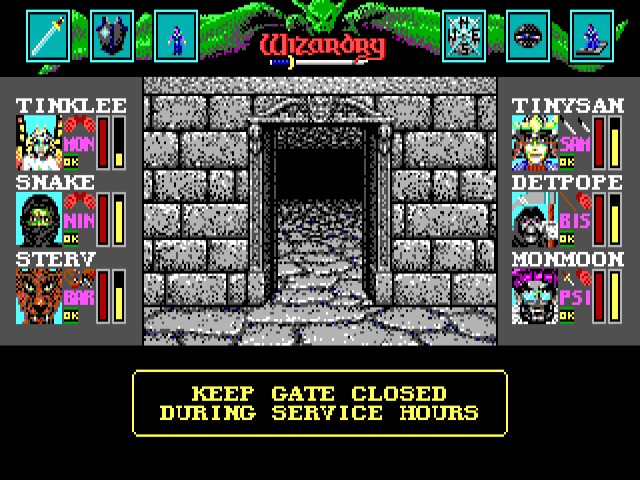 : "That went better than I expected."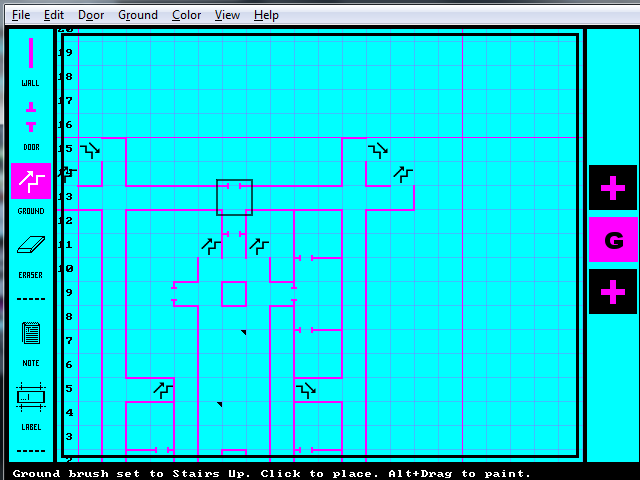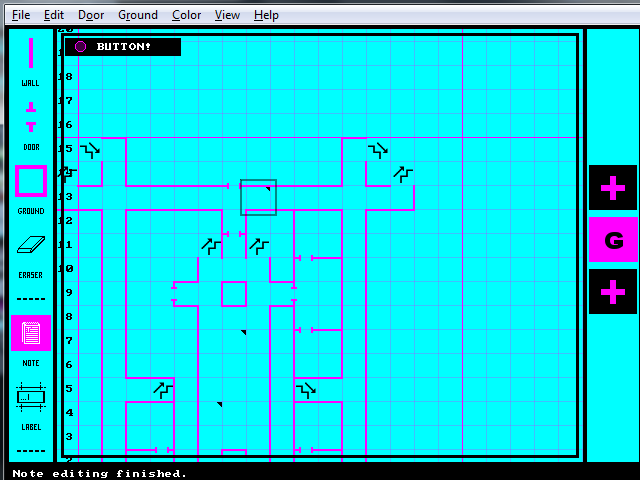 Button!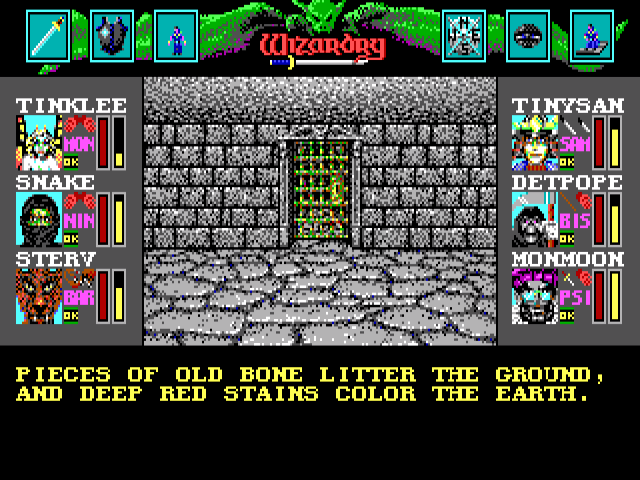 That doesn't bode well.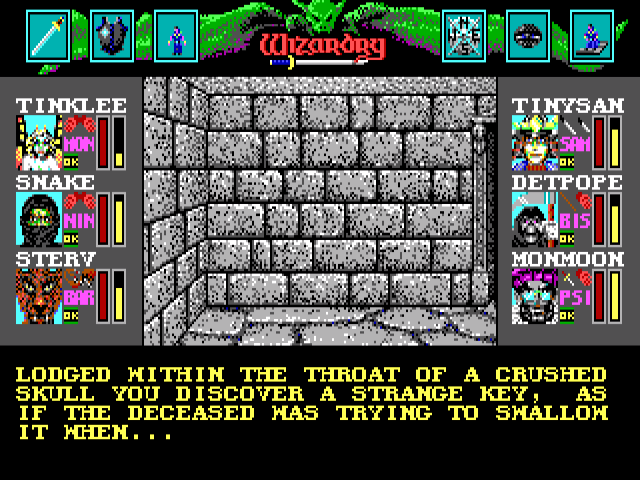 But here is something!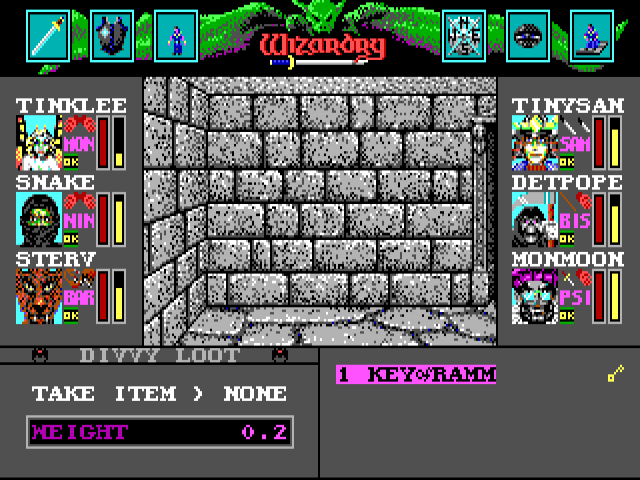 A key!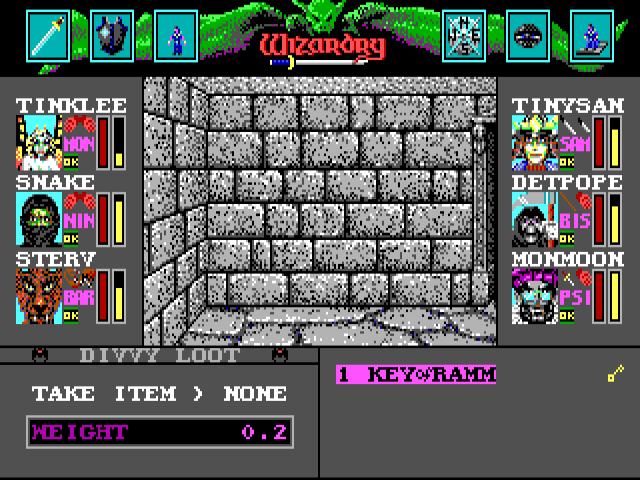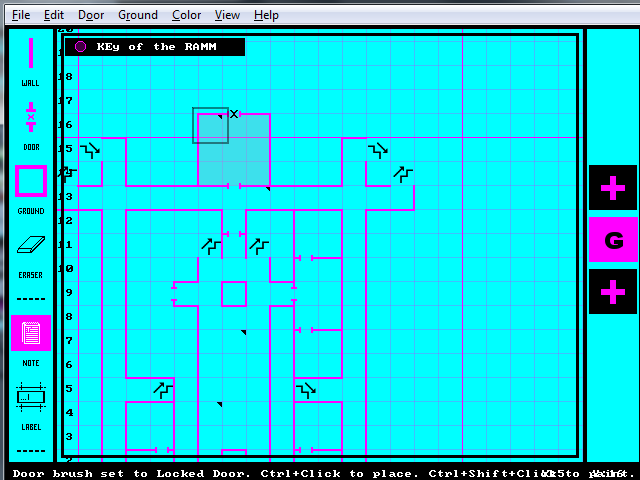 I should use the "ground" brush more often. It is faster than drawing all the walls one by one. Eh.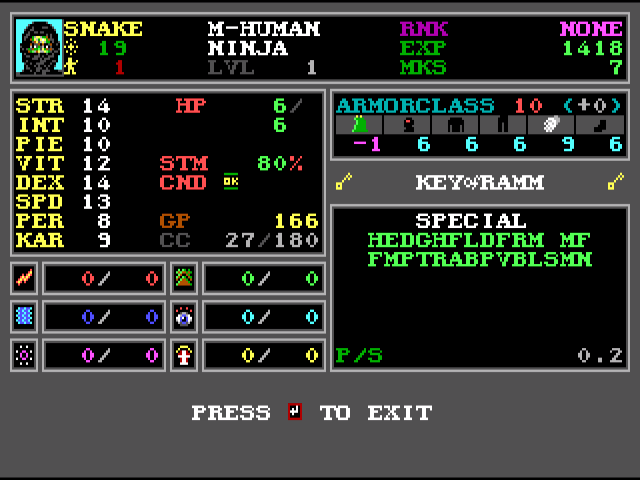 Special and can be used by anyone.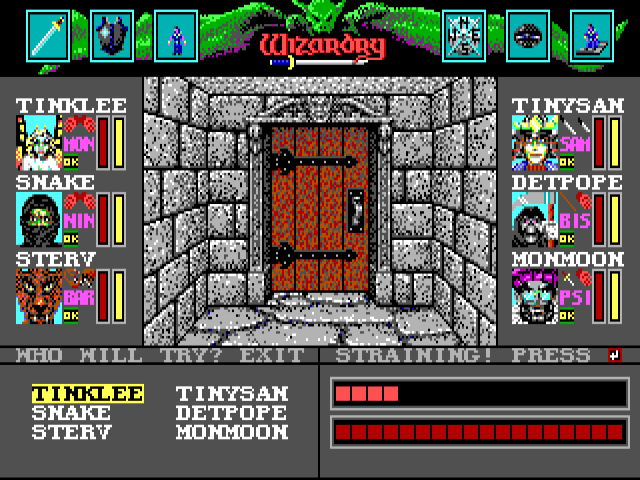 Jammed this bullshit! Damnit.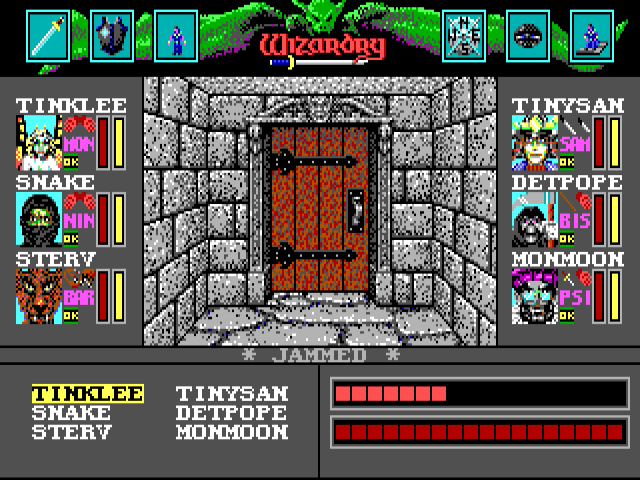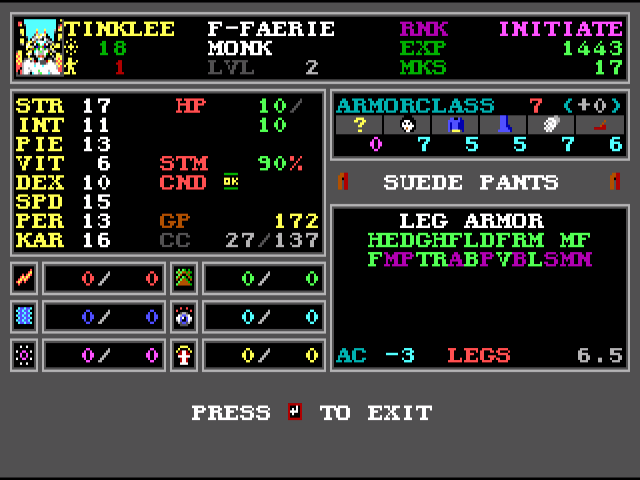 Monks cannot use them! BUt bards can, so now STERV gets something slightly less tattered.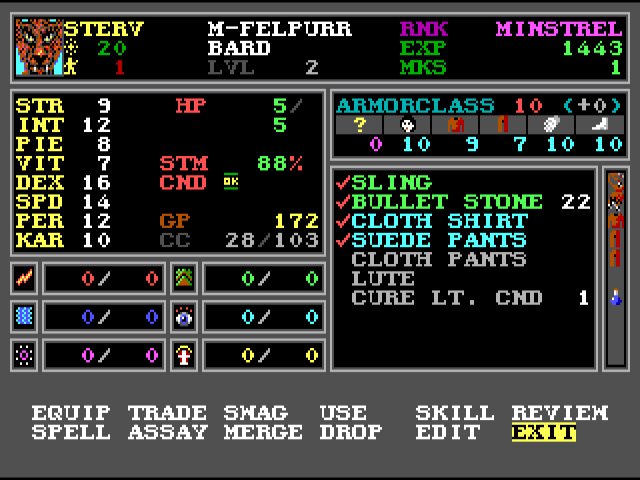 Yup. That.
That is a good thing! Slightly lower AC! In this game, lower AC is better.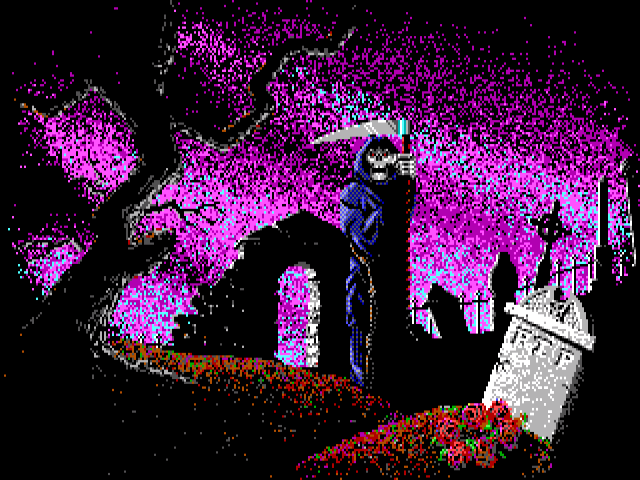 Also this is what happens when you get a game over. With any luck, we won't see this too often. It was not due to battle in this time. It was acquired in purpose. But we'll see that later.