Part 100: Meeting Xorphitus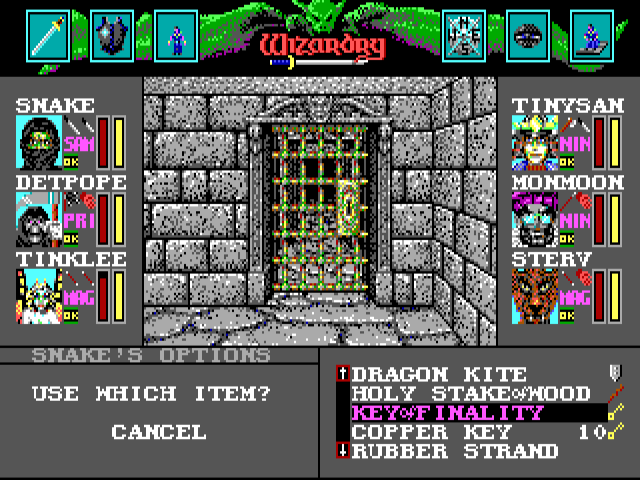 Yeah that goddamn key. This seems VERY FINAL. Yes. Quite so.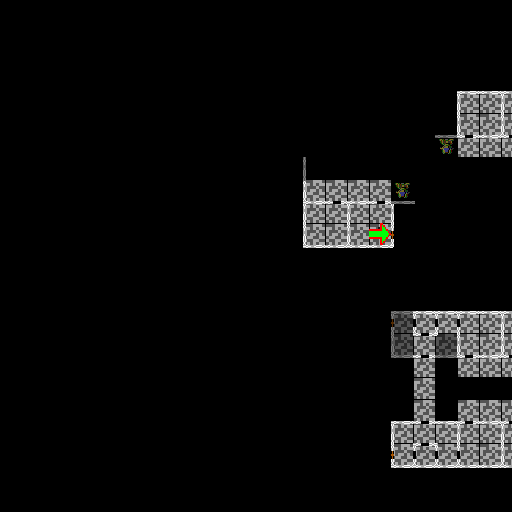 No option but this.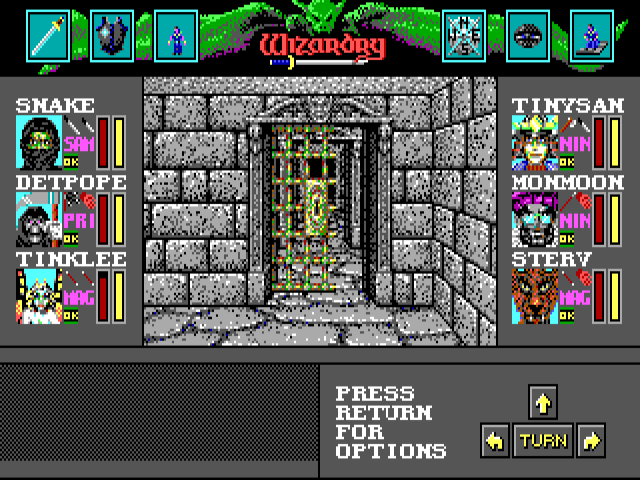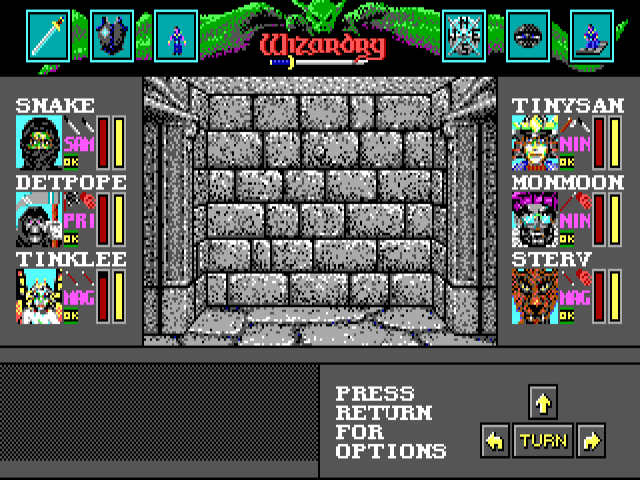 It worked. But... BUTTON!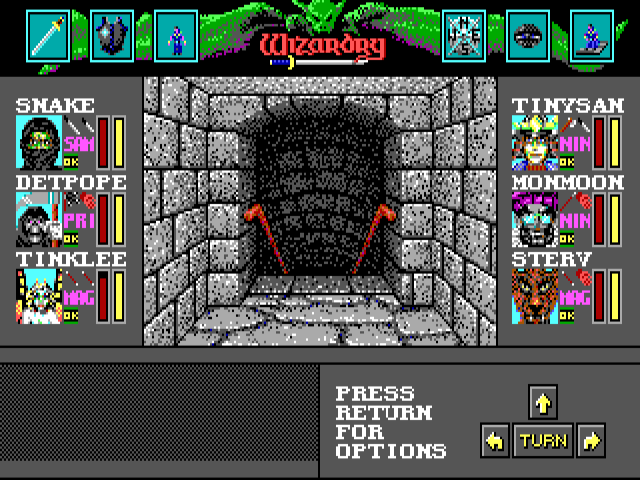 Oh. What.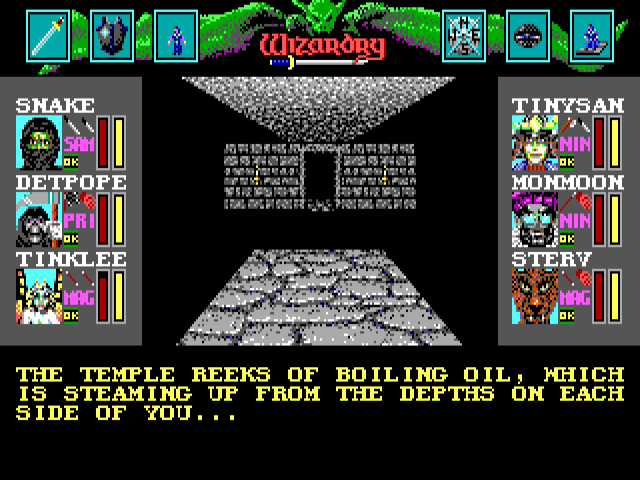 GODDAMNIT.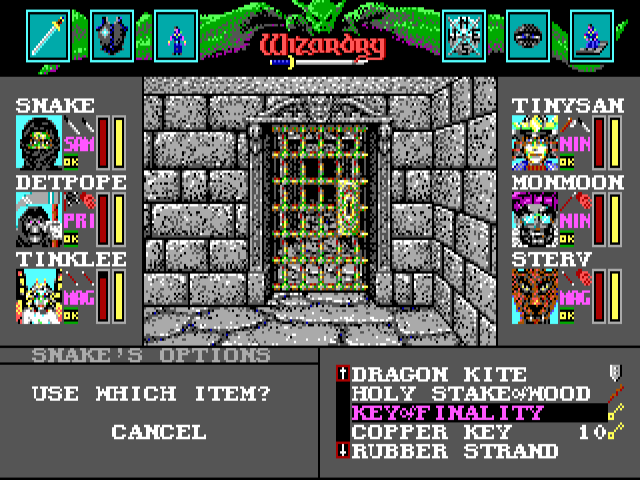 Reloading.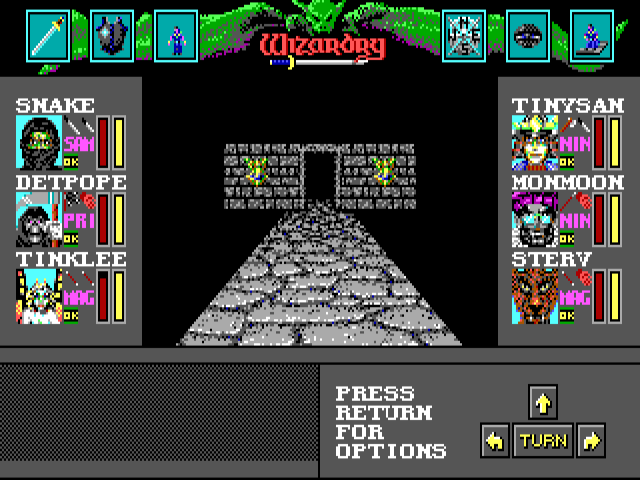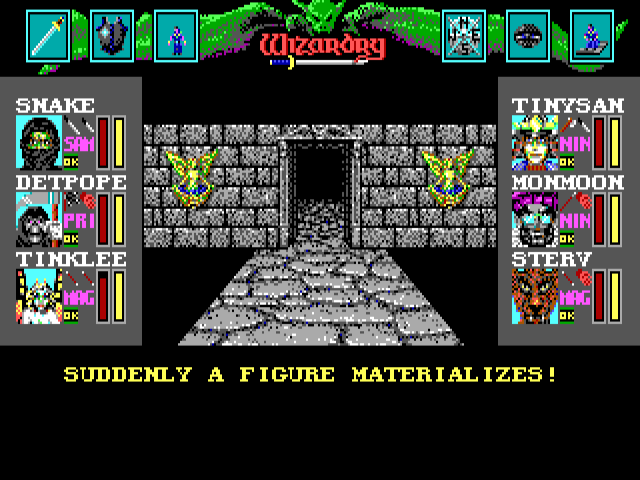 Now actually advancing. There are events!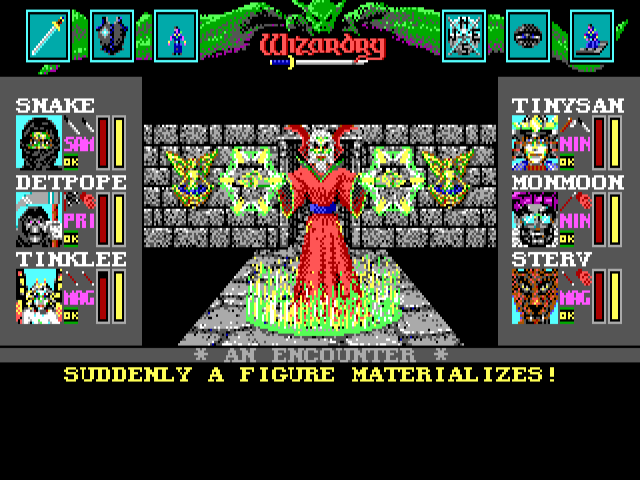 Oh shit. It is an evil wizard! With horns!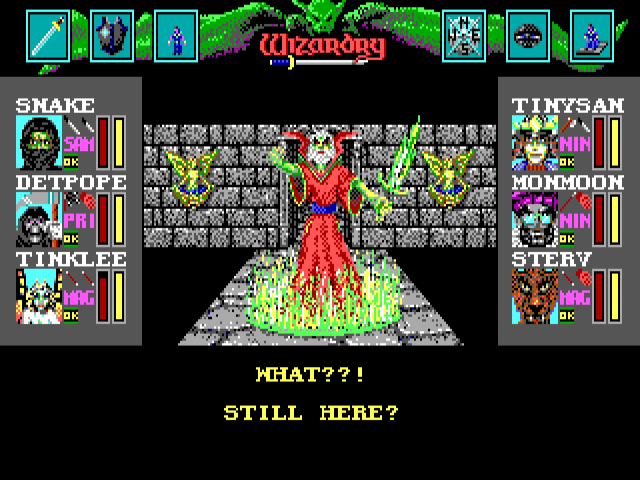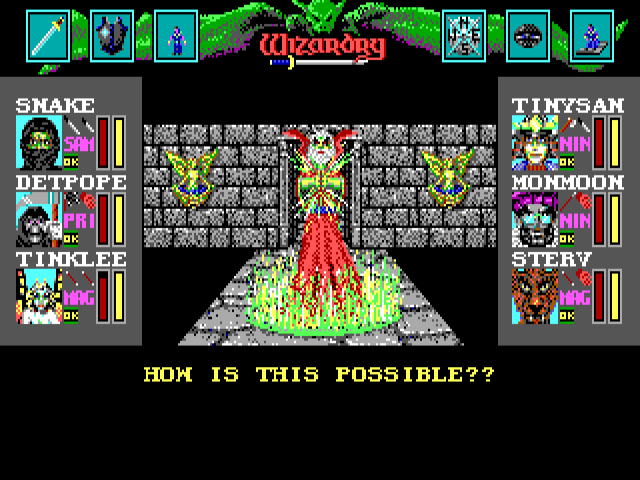 Uhh, a lot of savescumming.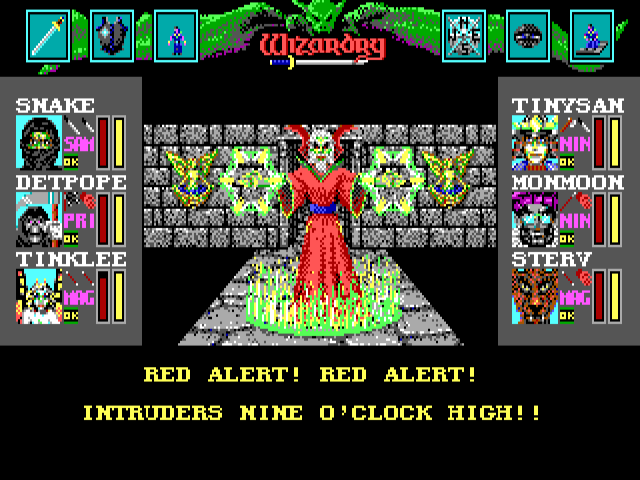 Overreacting?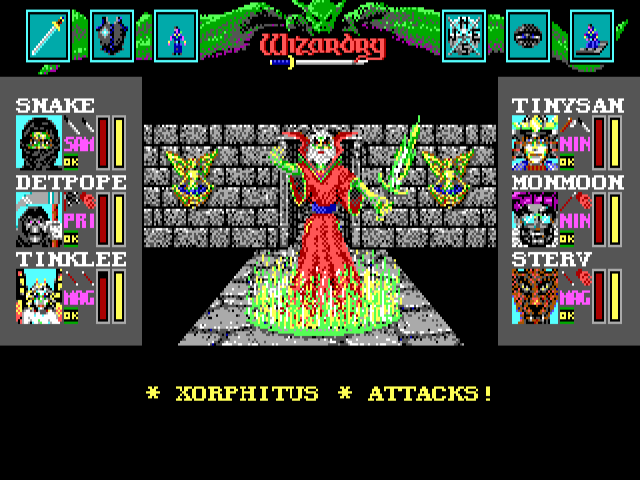 Well this was coming.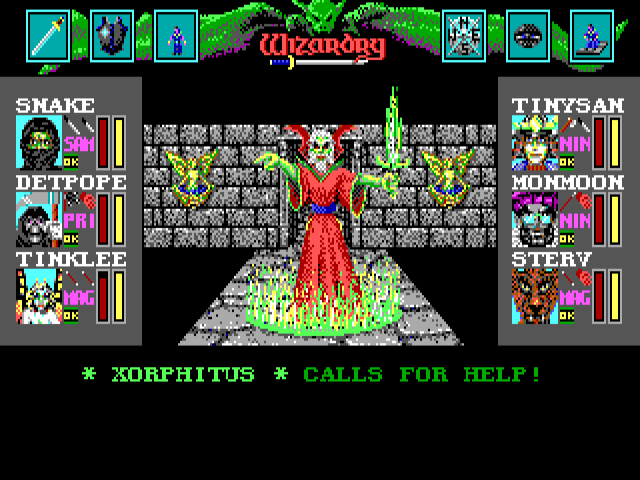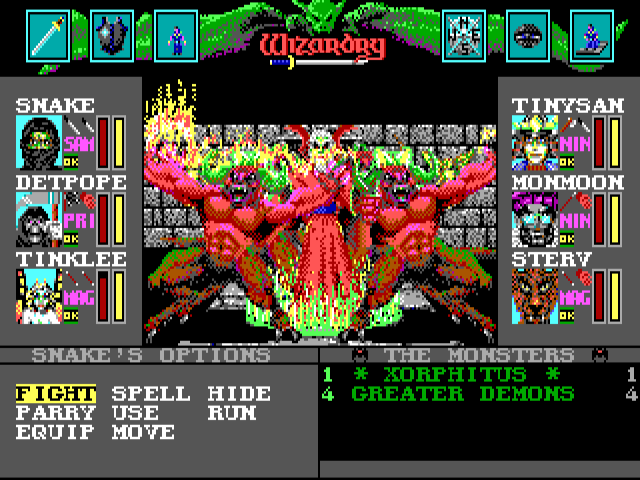 Well again, shit. A BOSS, AND REALLY HARD ENEMIES.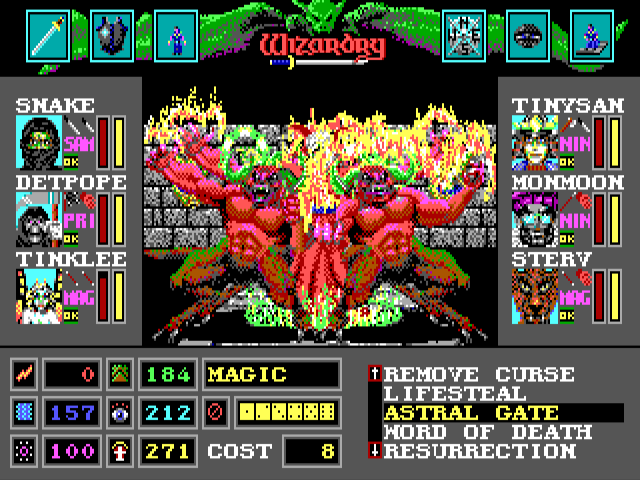 No worries, there is Astral Gate!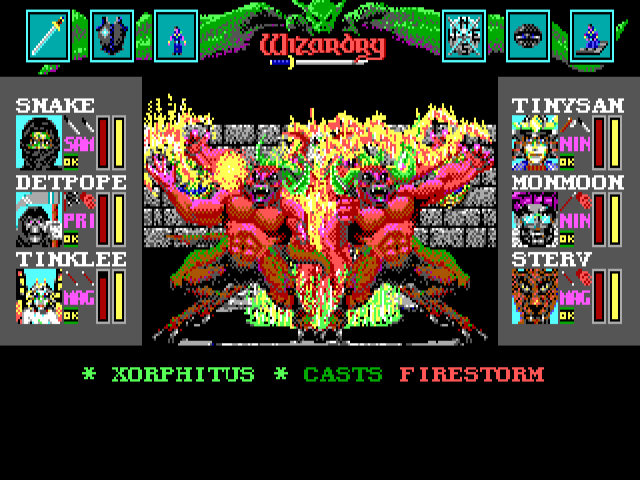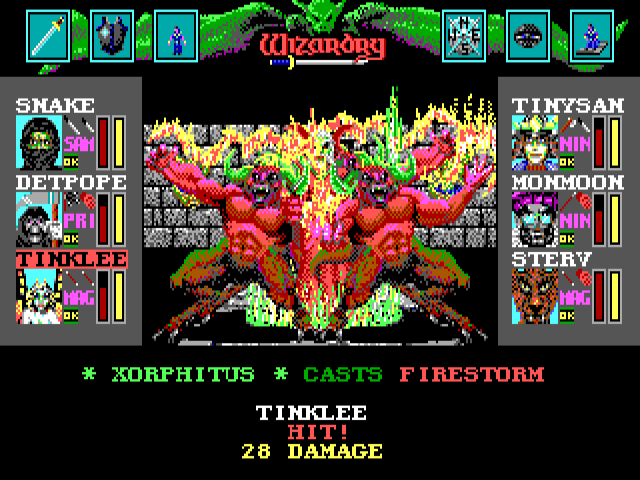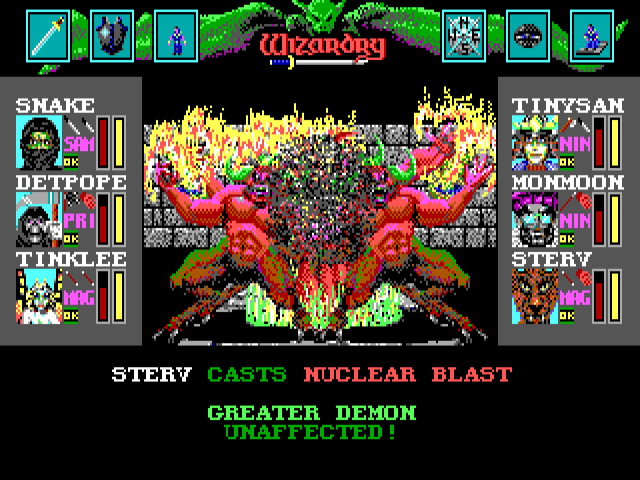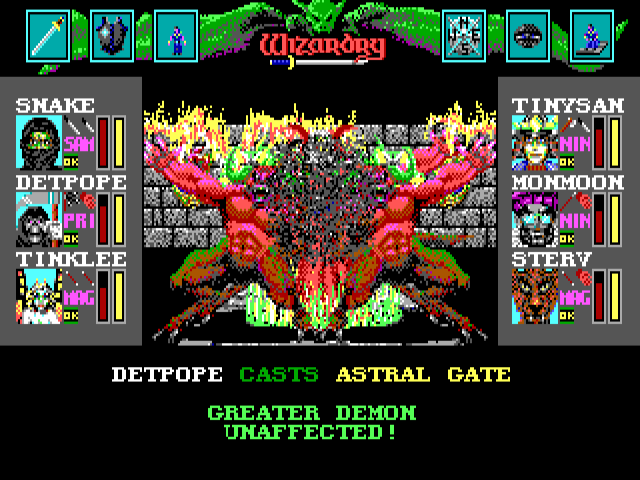 Fuck. That was not what I WAS expecting.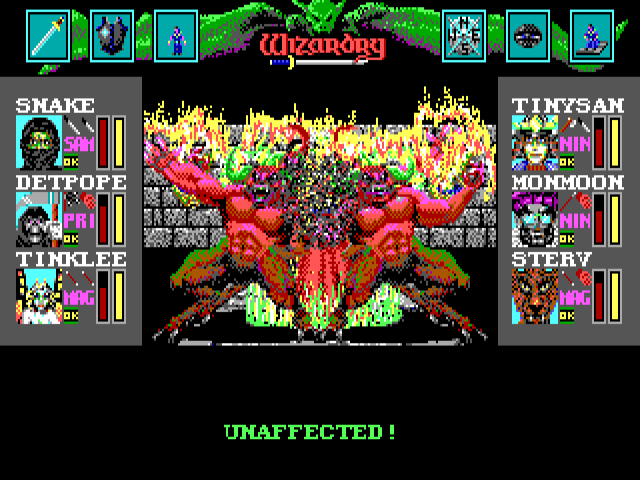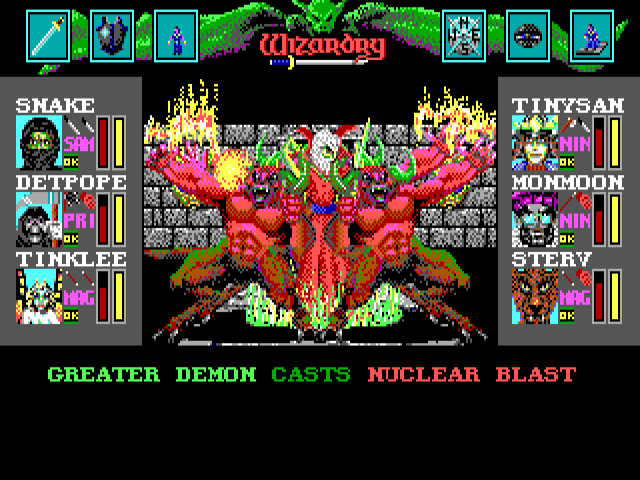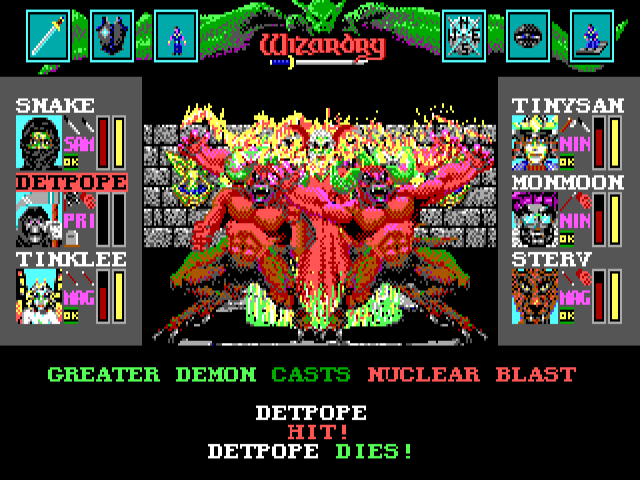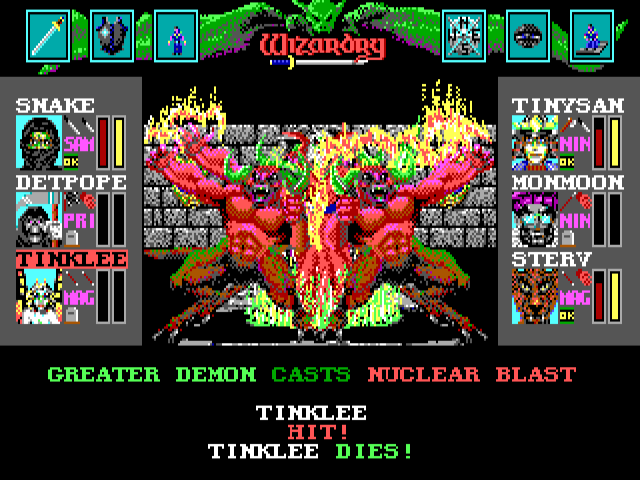 And that does not help.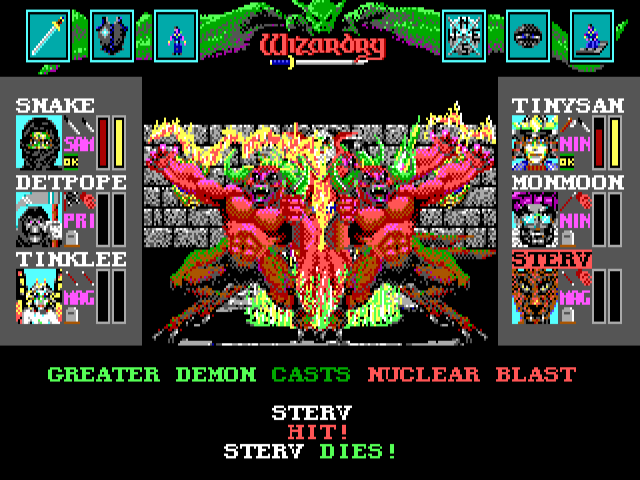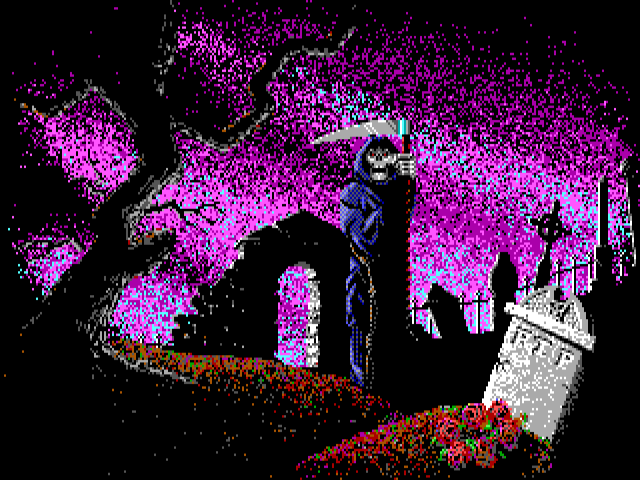 Dang.
Time to go grind and change some classes.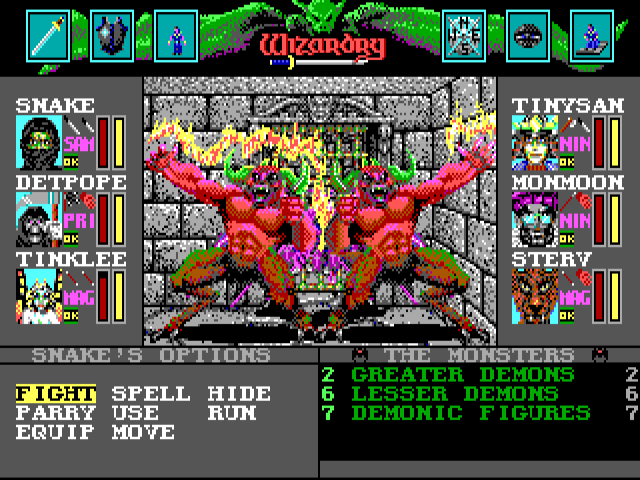 Uh.
Yeah, this is not a good encounter.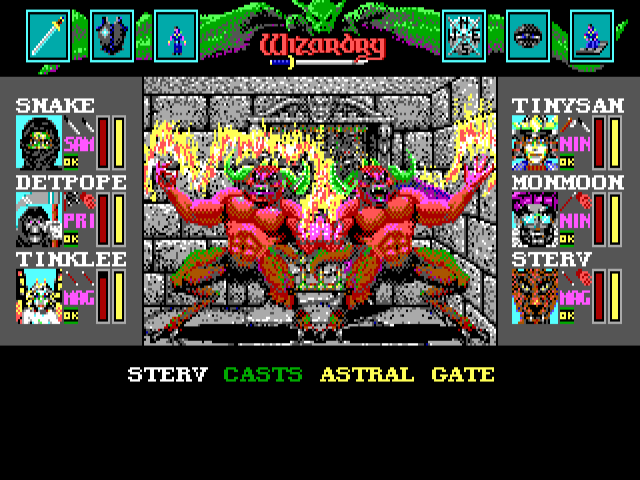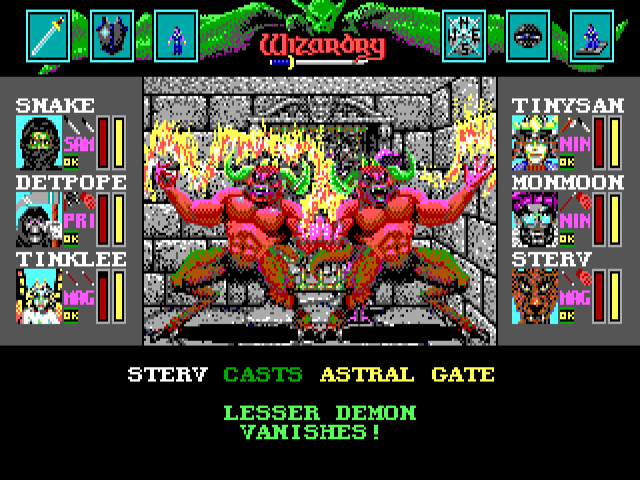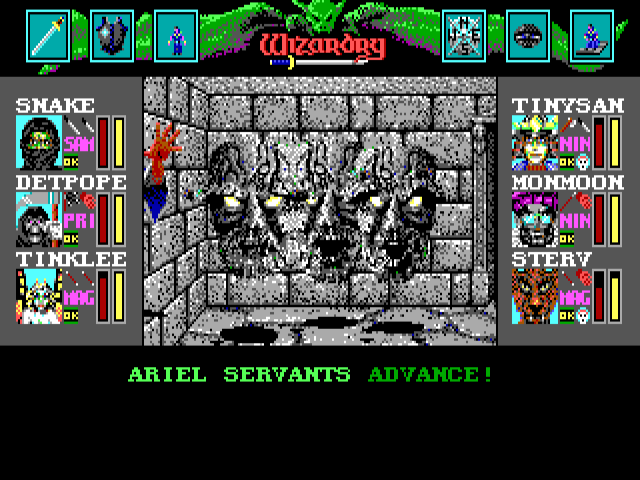 Wat.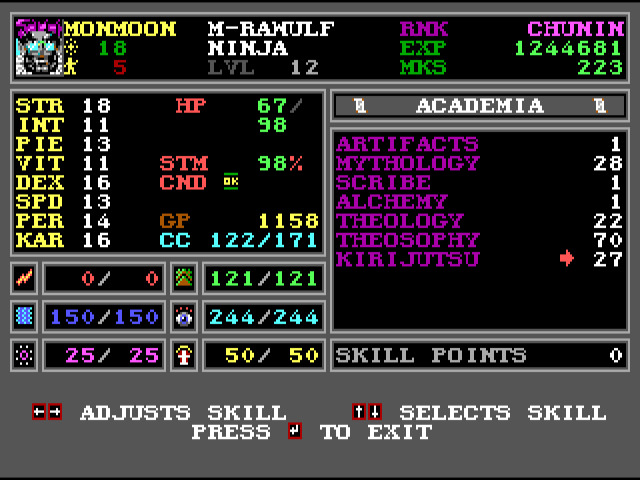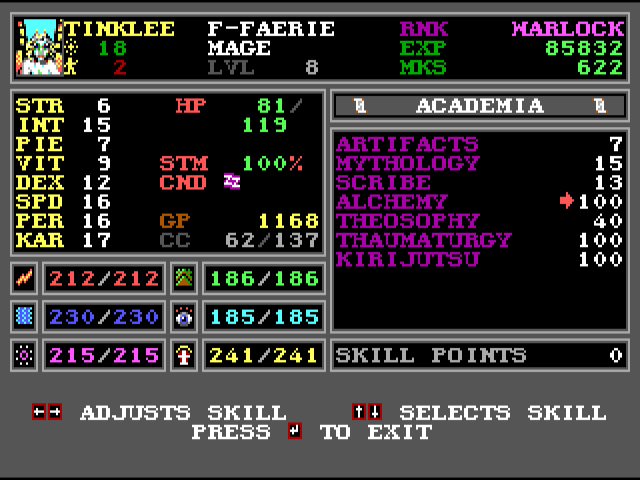 Hmm, is that a decent change? Thief or bard for Tinklee. No, let's get a better level up.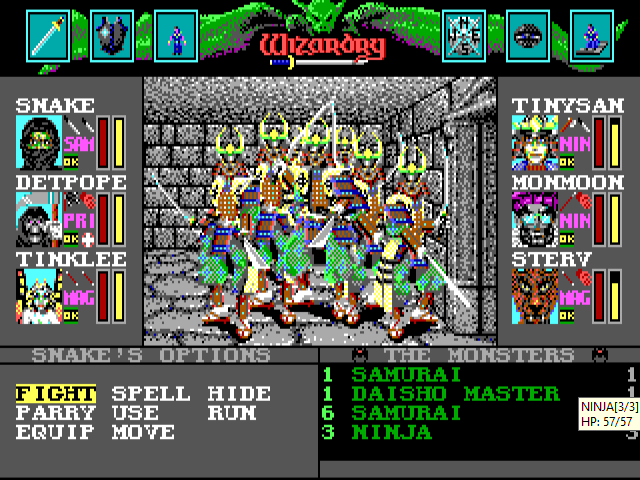 Well, this is a pretty nasty encounter as well.
And I had not noticed it before but there is stuff if one mouses overthem! Neat. That is useful.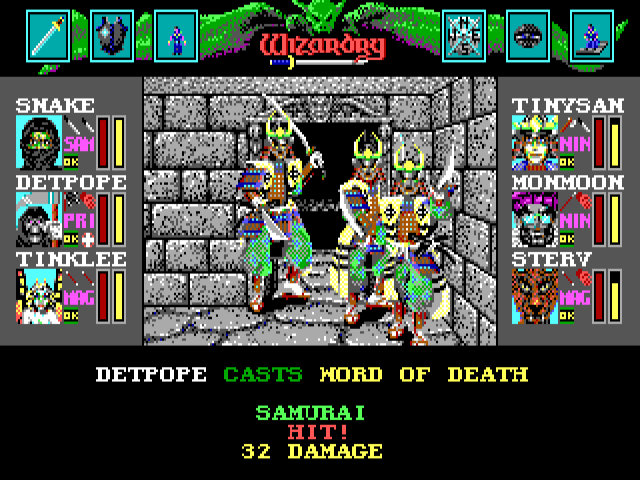 Hell yeah.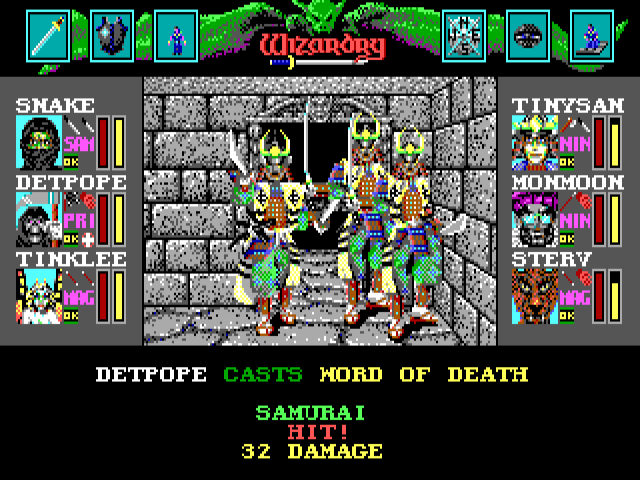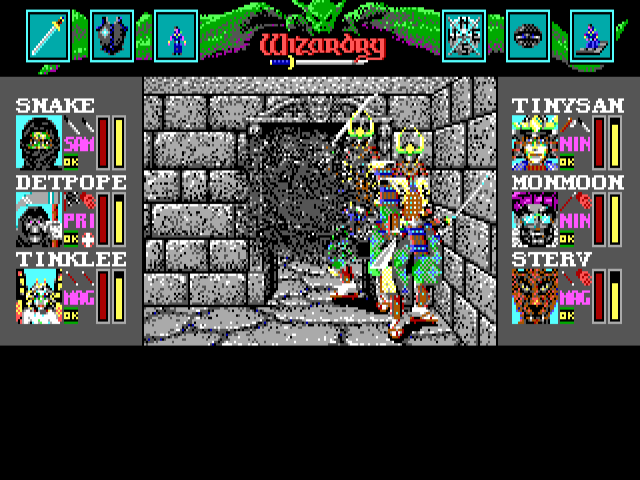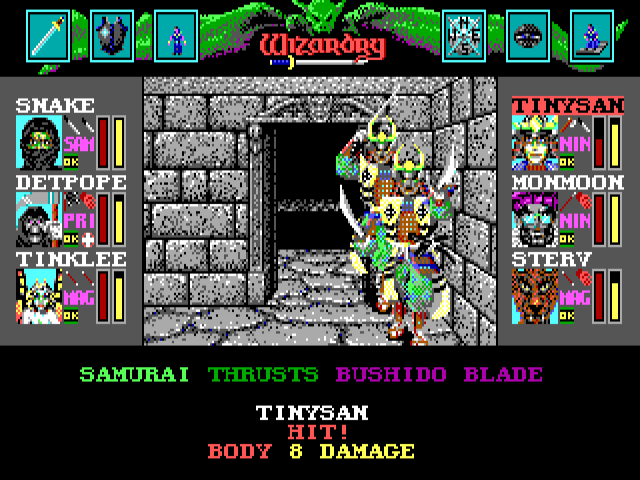 They get killed easily enough, I guess.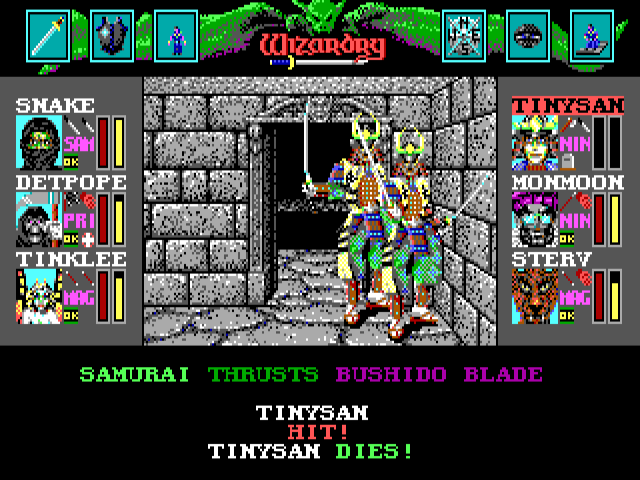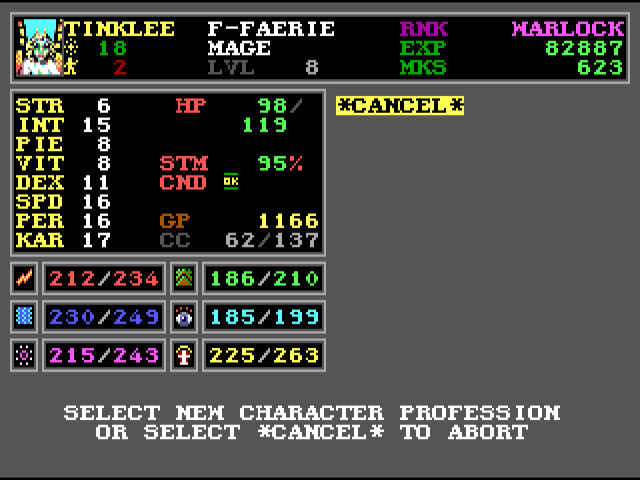 That was much worse!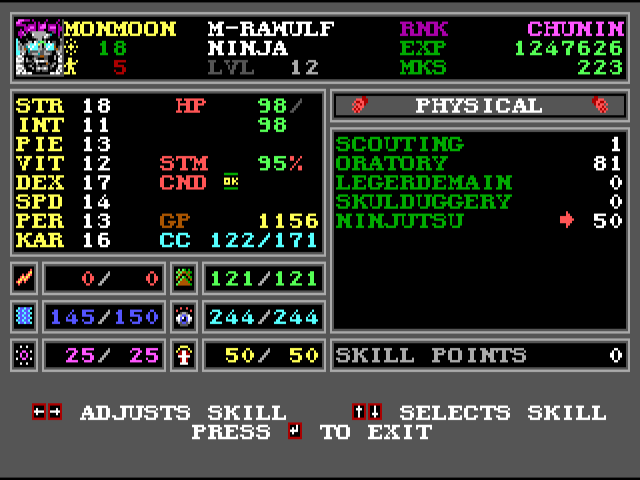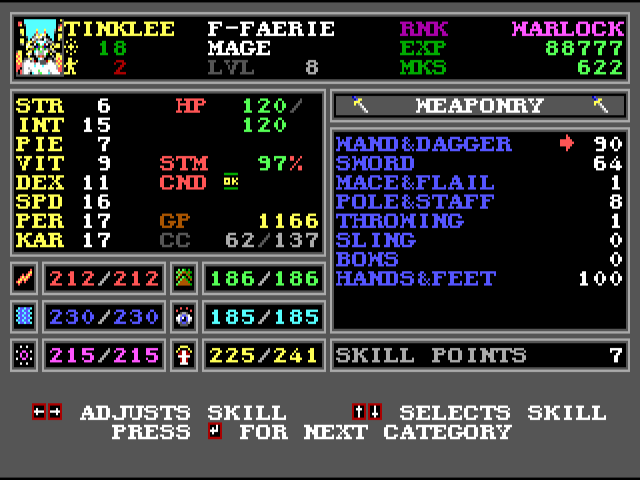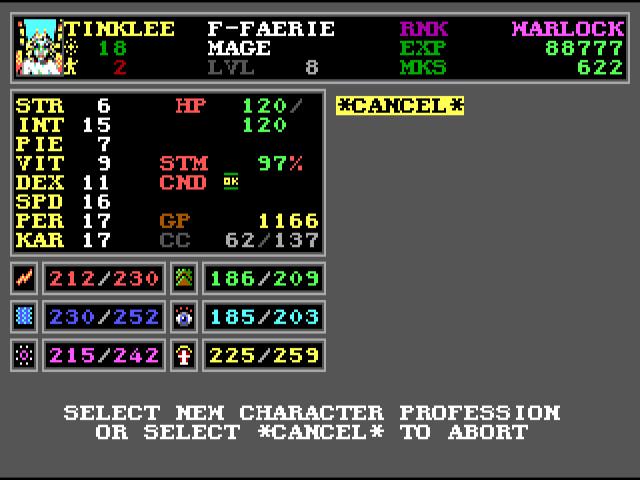 Worse!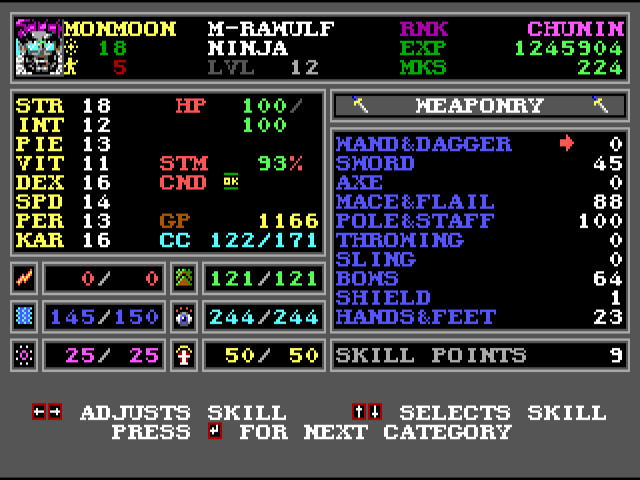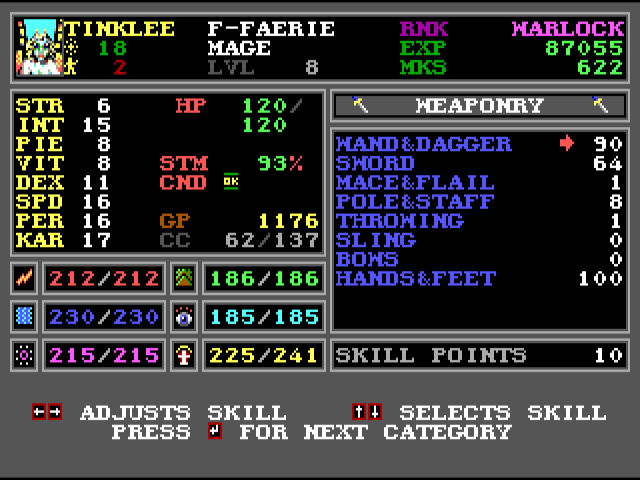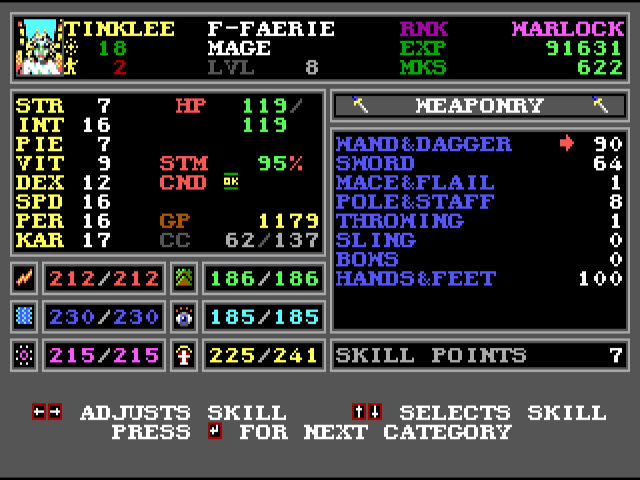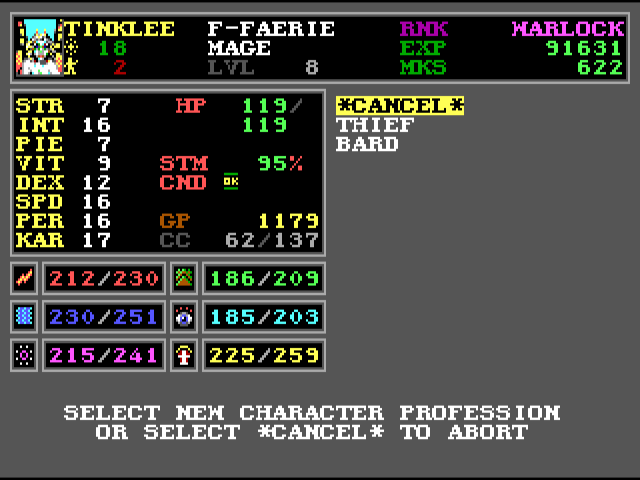 Agh!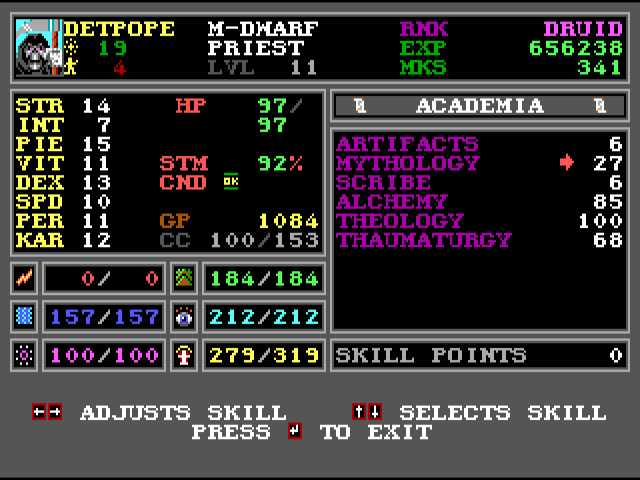 Wait what, he is a DRUID? What.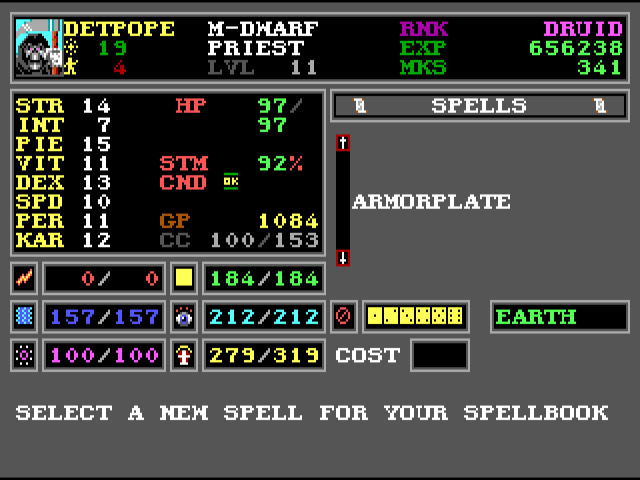 Hmm, DETPOPE can change into a fighter or a thief. Neither will net more spells. That means neither is such a great choice, but, eh.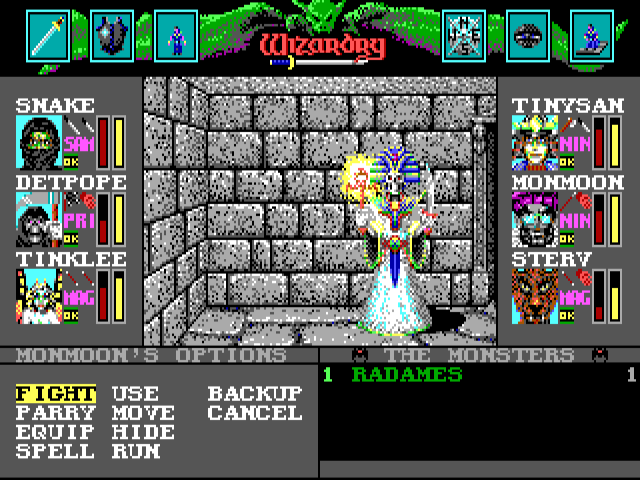 Uuuh.
This is a boss level pharaoh, it seems.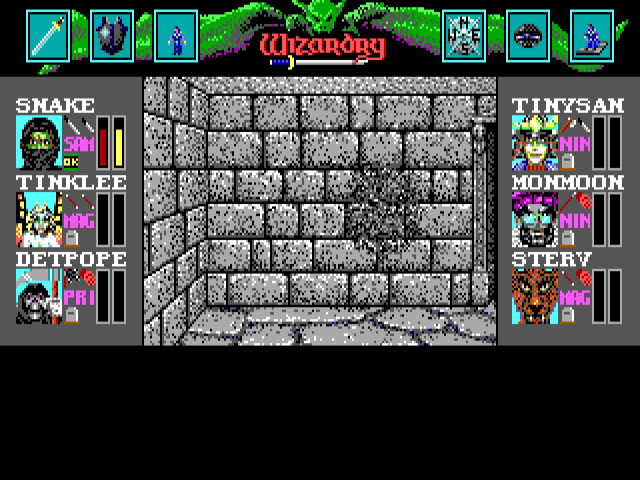 And it shows. It was not a successful encounter!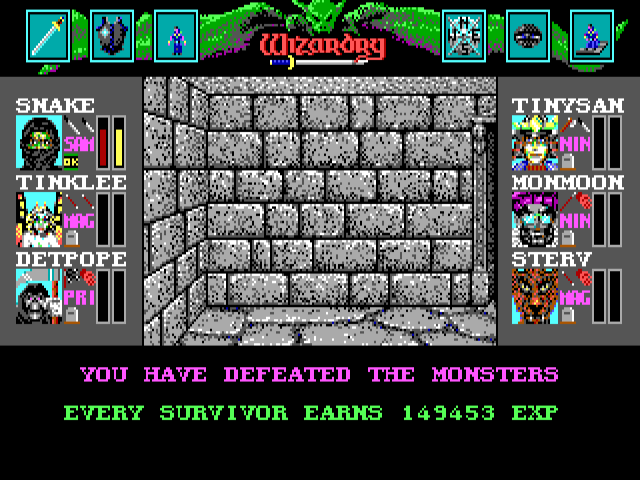 But holy shit that would have been a bunch of levels up.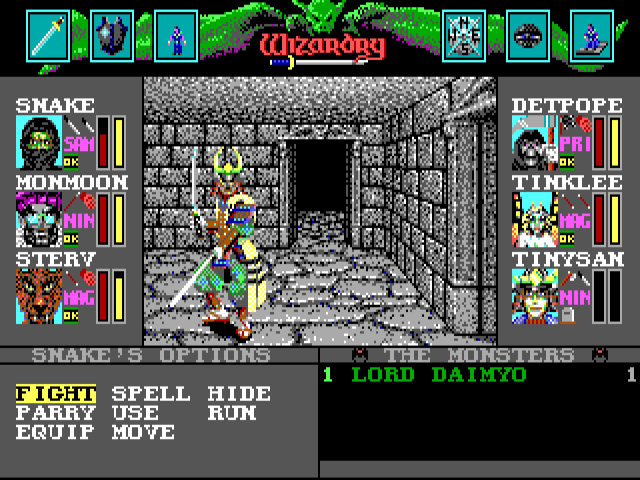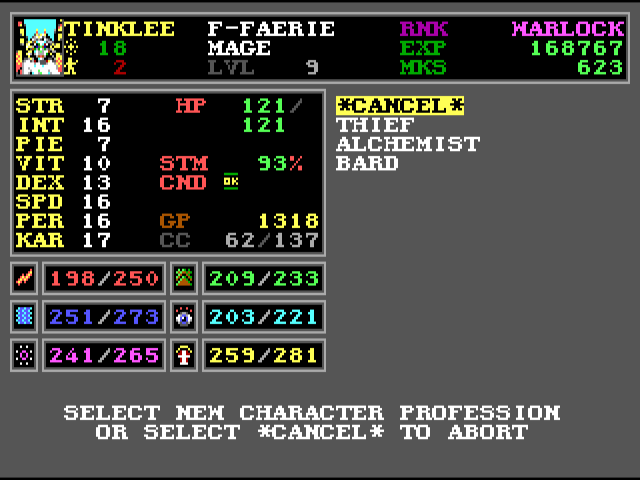 Hmm. Maybe to Alchemist again?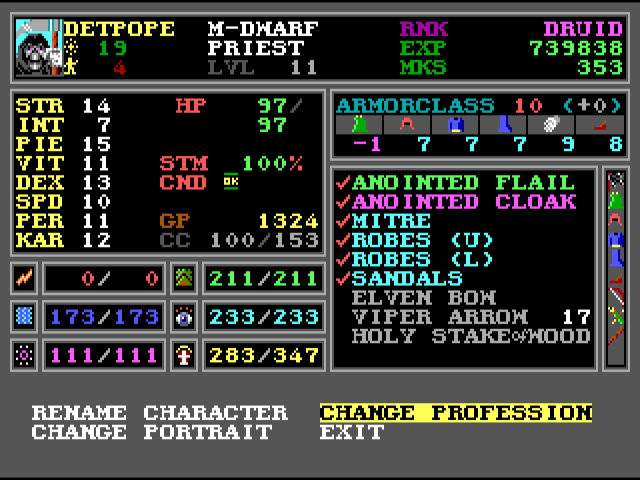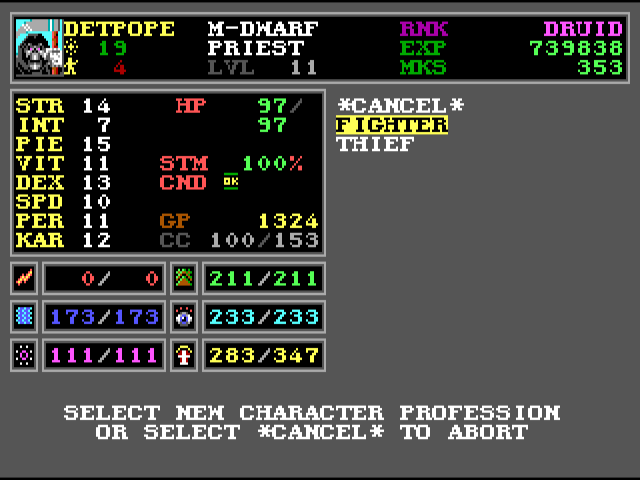 Detpope will go for fighter.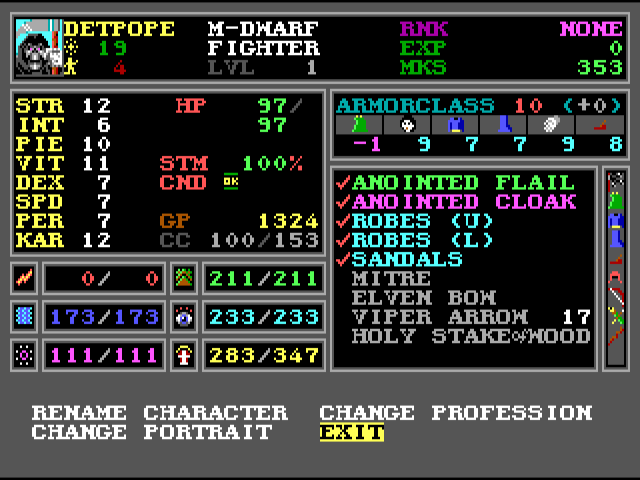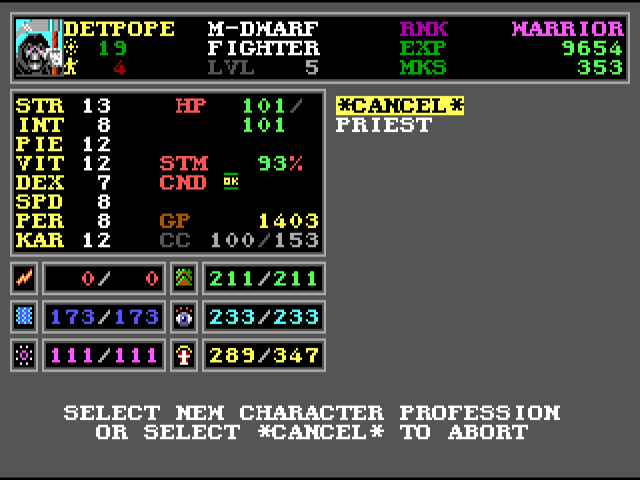 And after a single encounter, he can turn into a Priest again. That will be neat. Relevelling priest, I guess.