Part 13: It was the dog's name?
Let's ask Queequeg about things.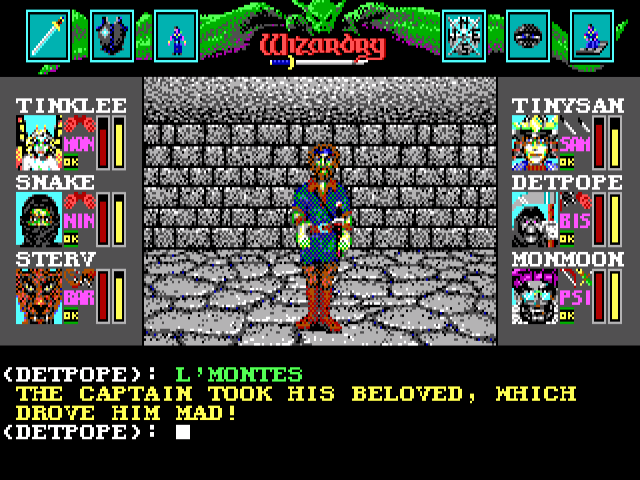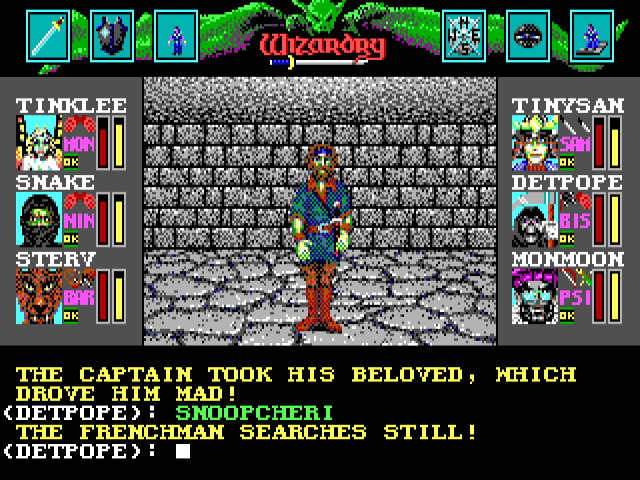 Hm.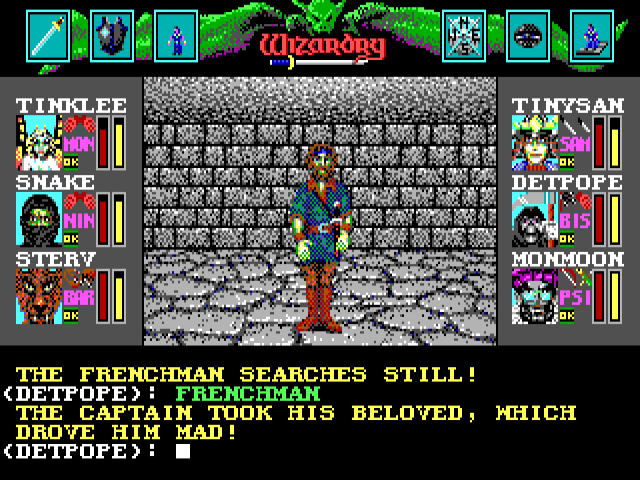 So, the Captain took Snoopcheri away from L'Montes. Interesting.
Let's visit the dude behind the door, maybe he'll be more helpful if we namedrop either.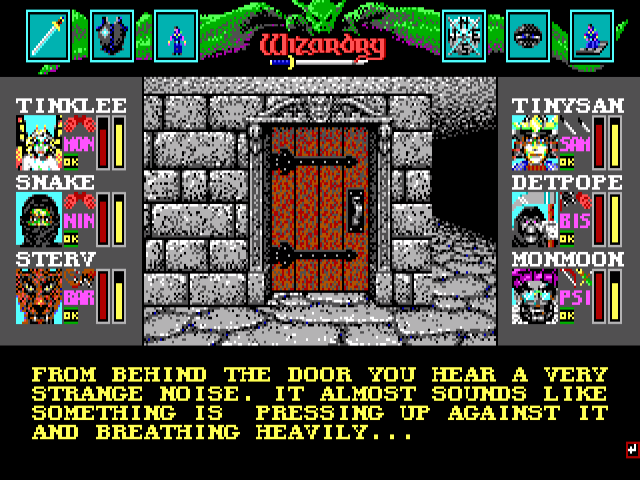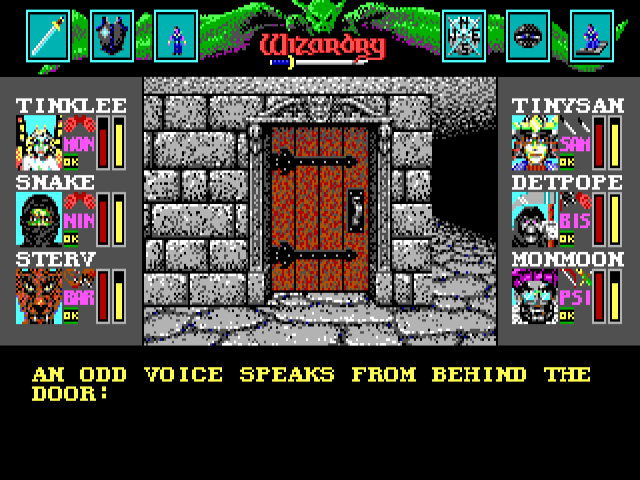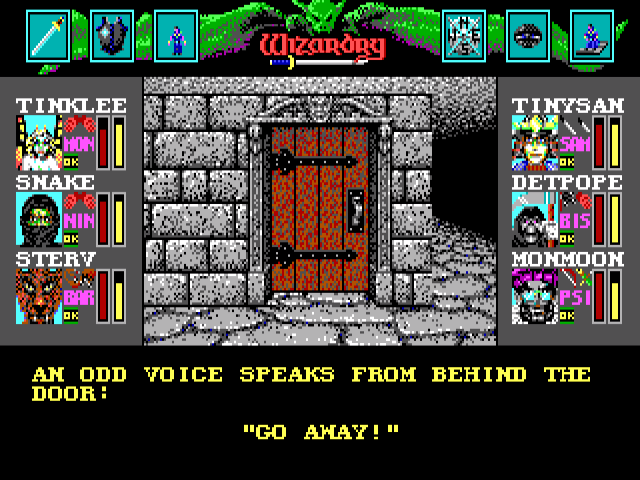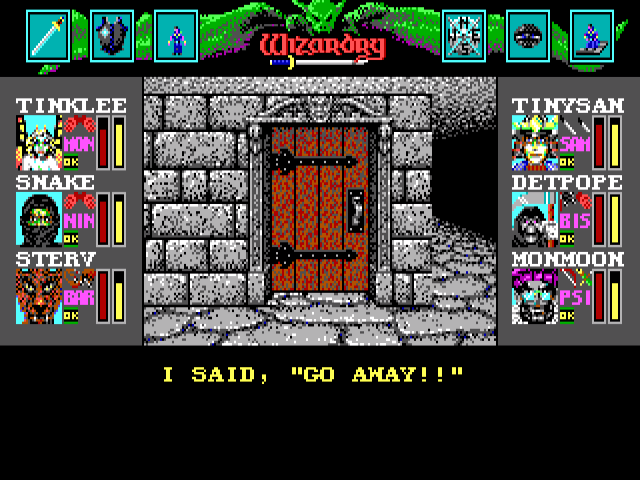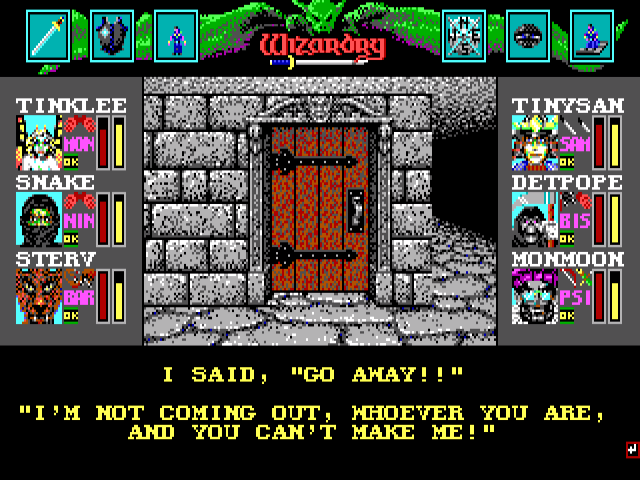 Are you certain of that?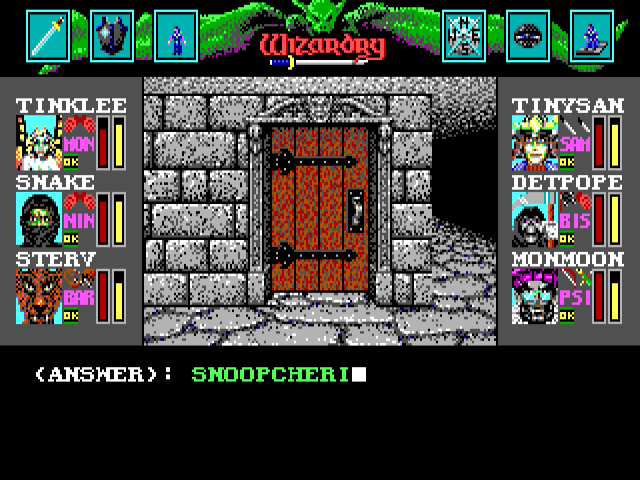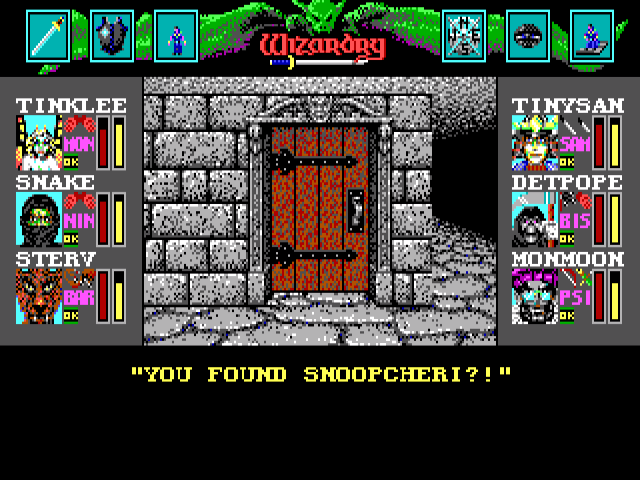 Nope. Not yet.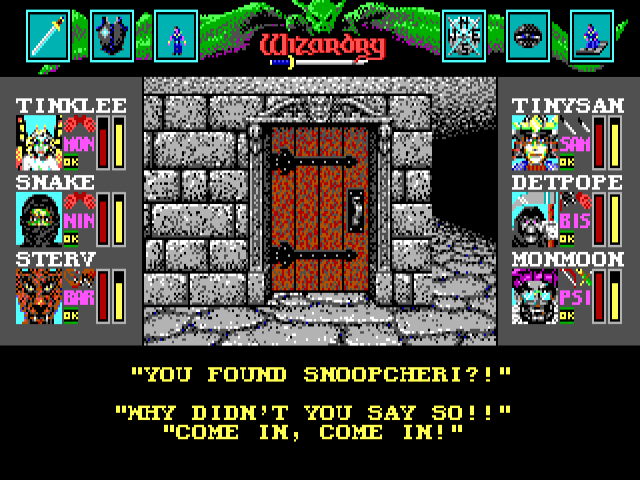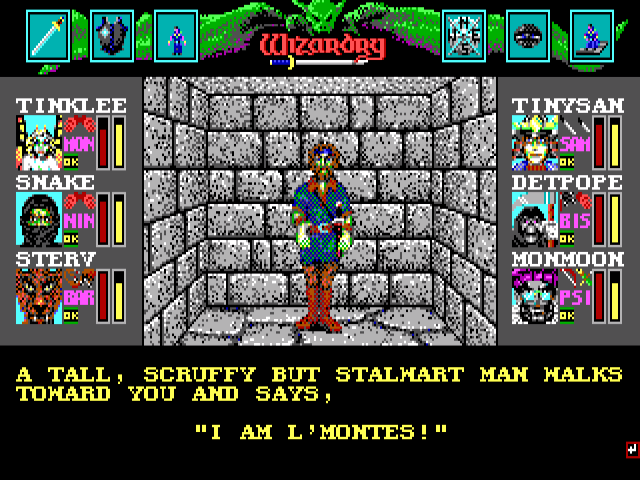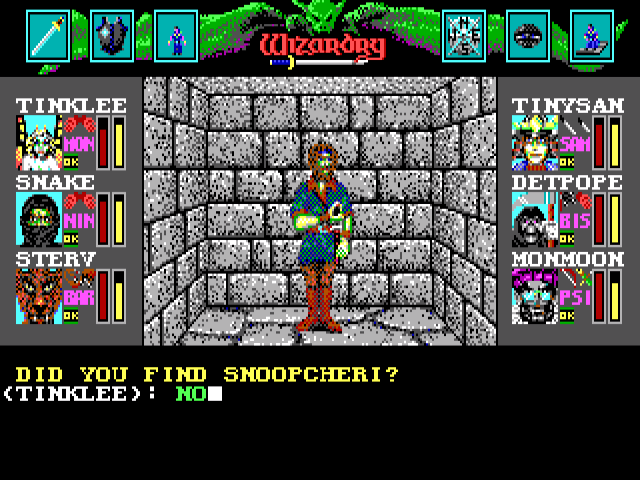 Sure. We'll see later.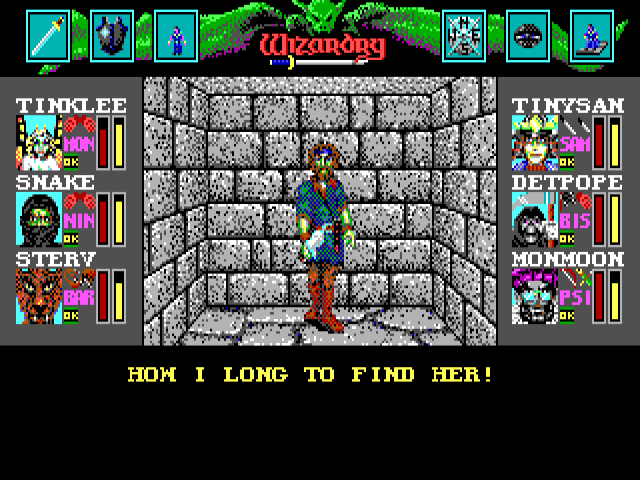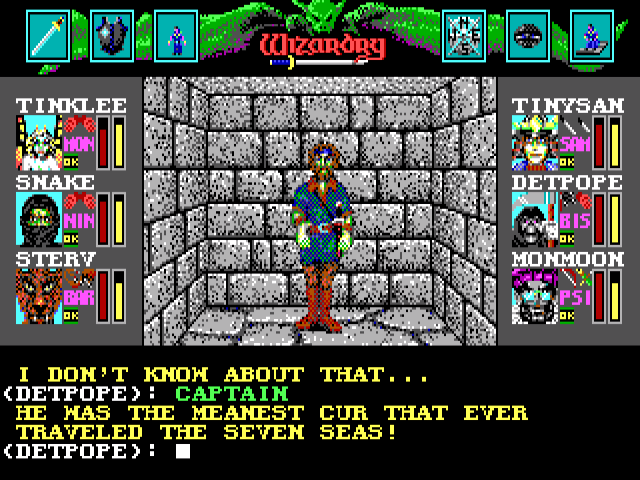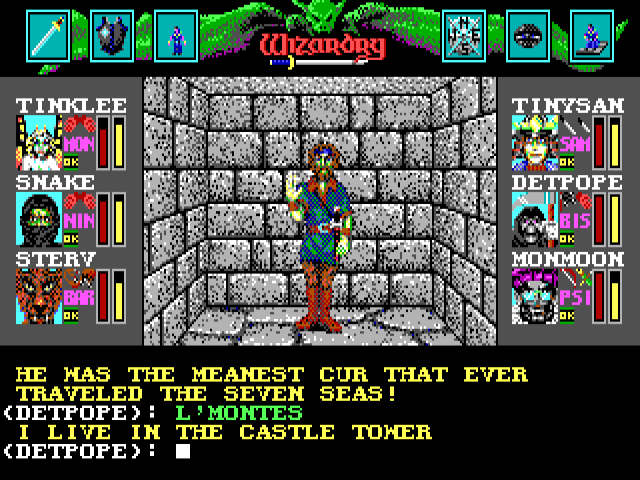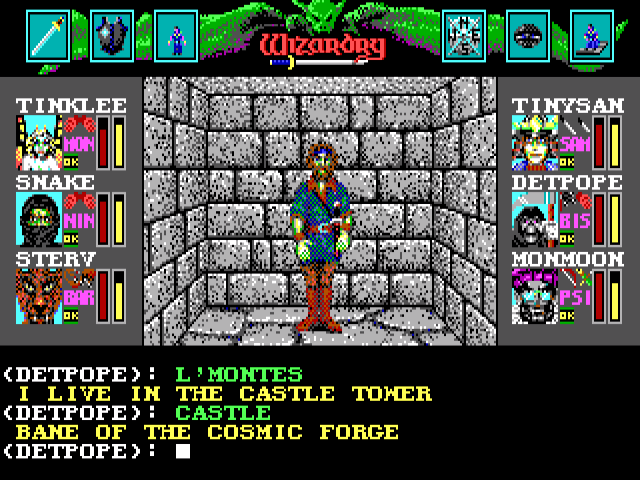 Yes, that is the name of the game.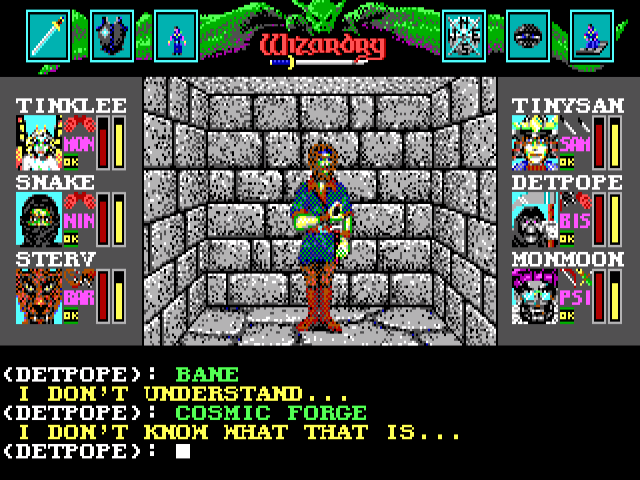 Oh come on. He knows that the castle HAS something to do with the Bane of the Cosmic Forge.
But he does not know what the cosmic forge is? Damnit.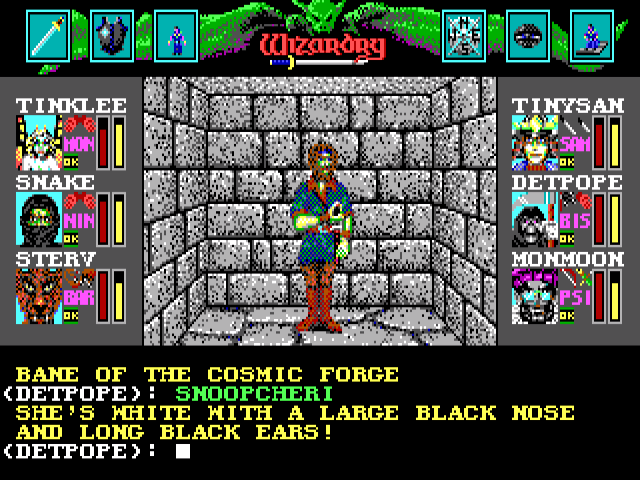 : "A DOG? SNOOPCHERI WAS A DOG?"

: "Or a Rawulf! "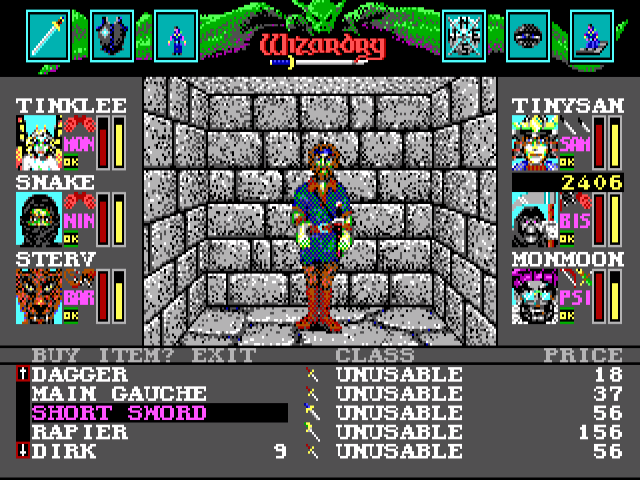 L'Montes also sells things.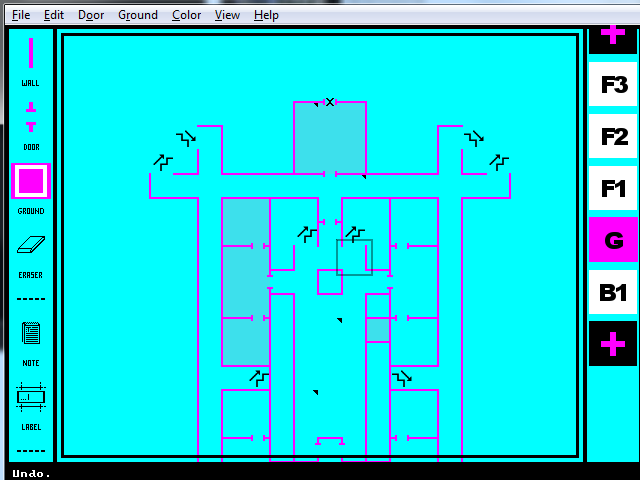 Can't do much at the moment though. Let's explore other places.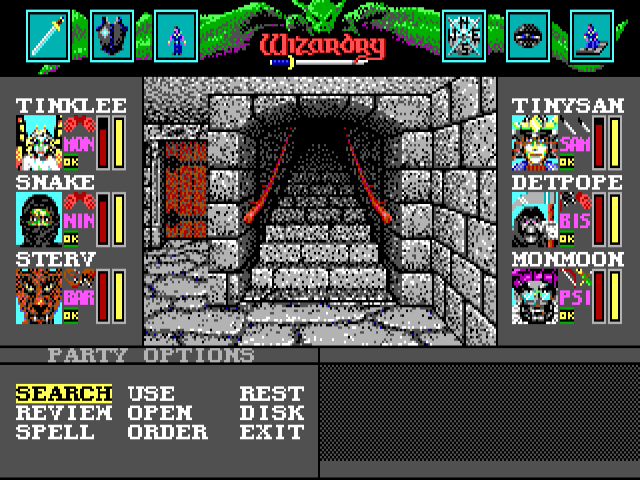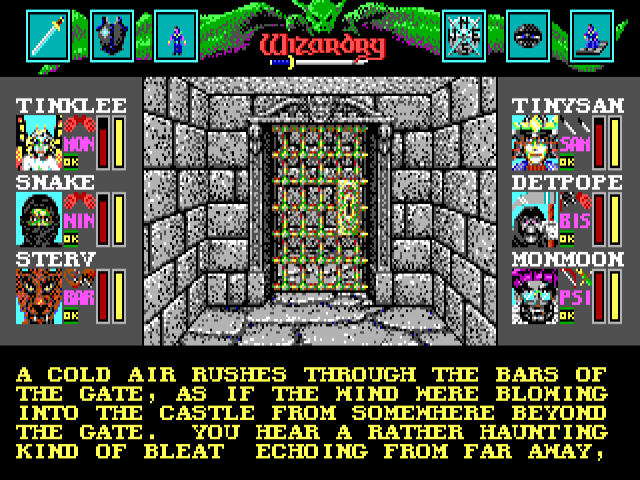 Hm, maybe we can use the key of the Ramm somewhere around here?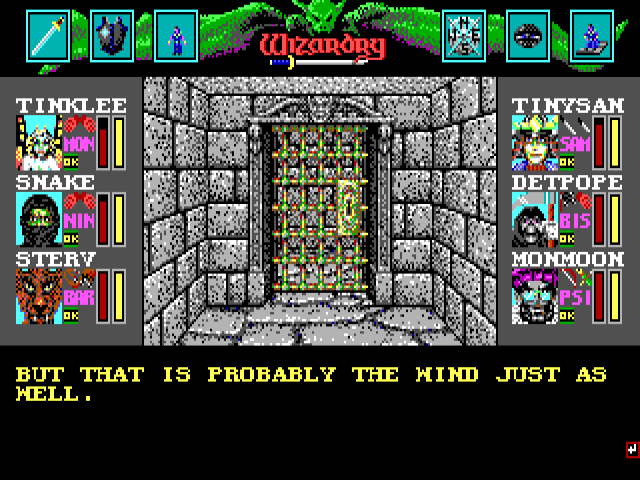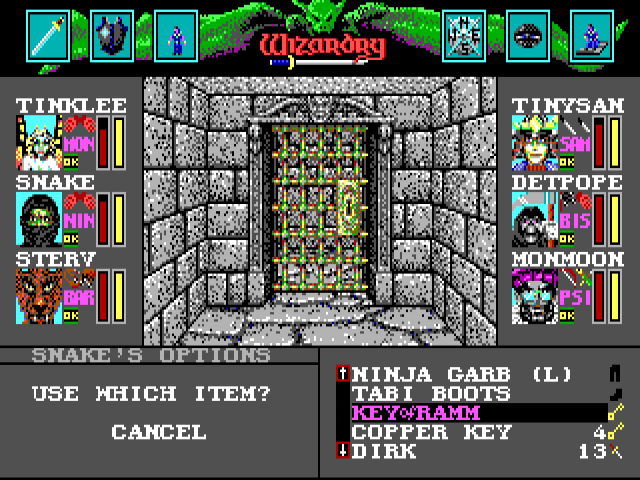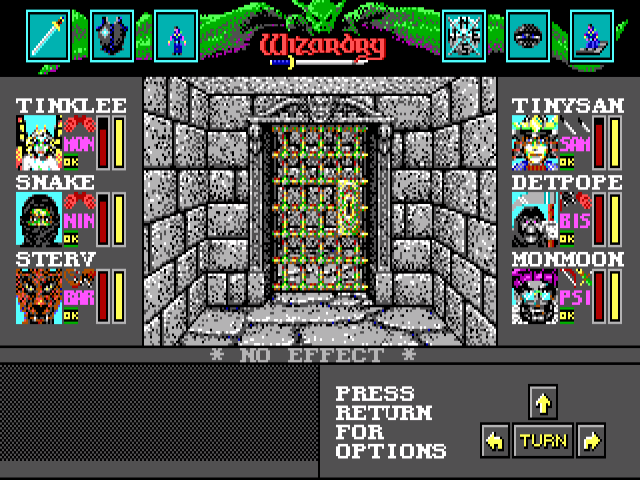 NOPE.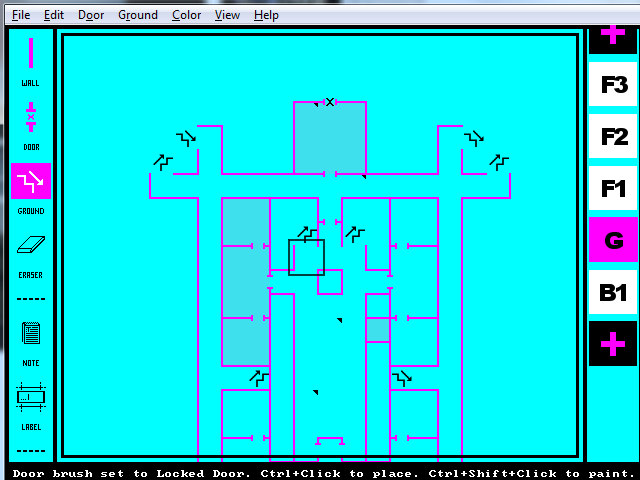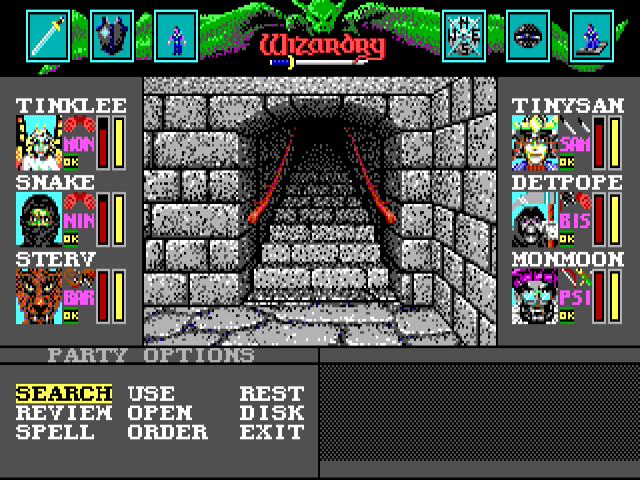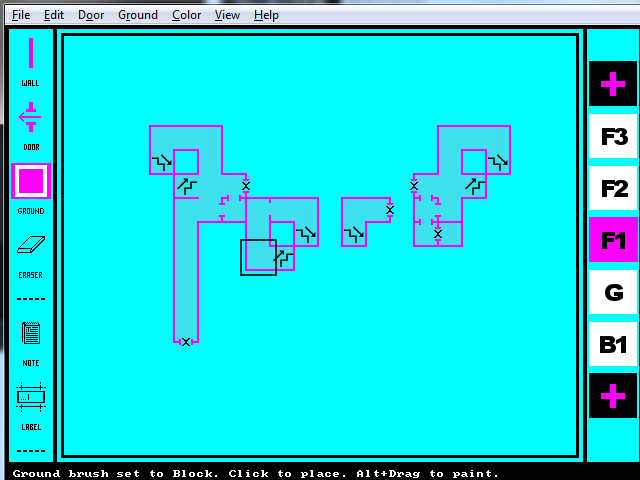 Goin' up.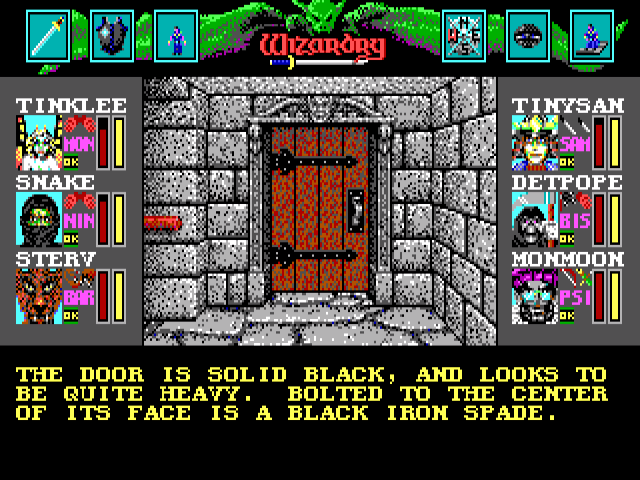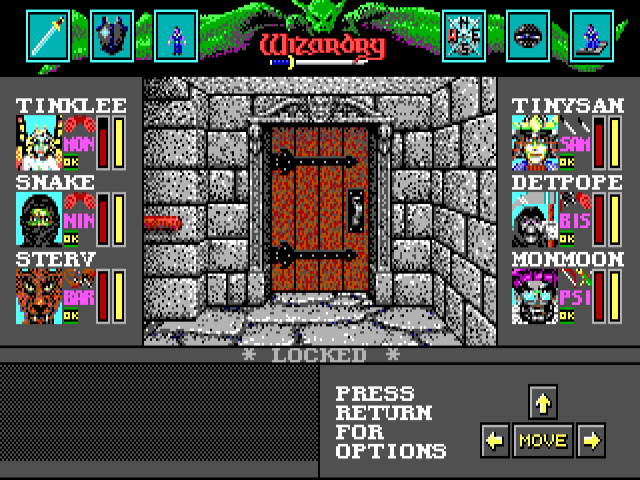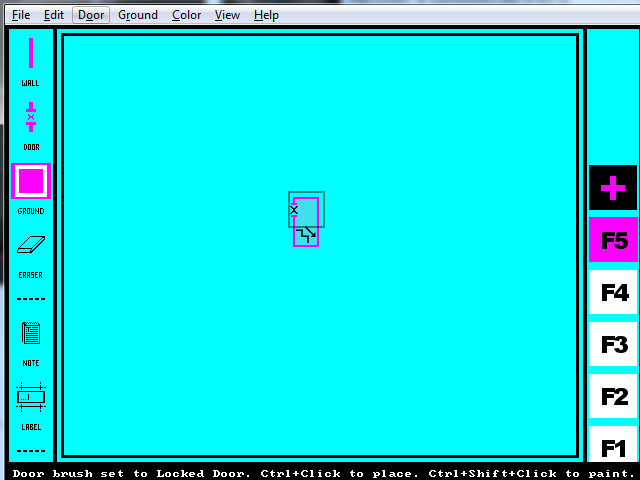 Can't do much but this is quite up.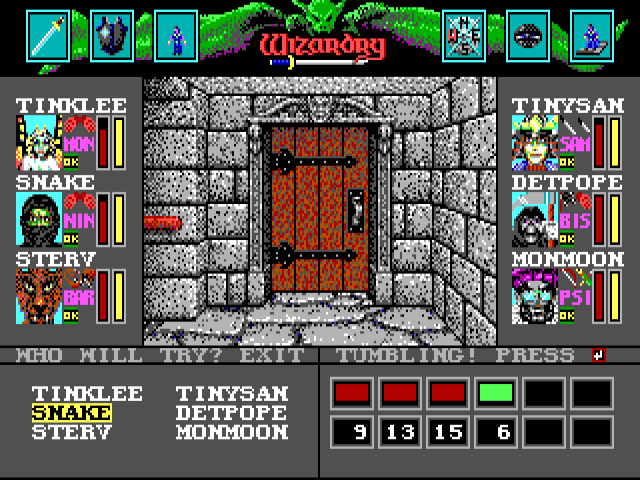 And SNAKE cannot do shit to open it!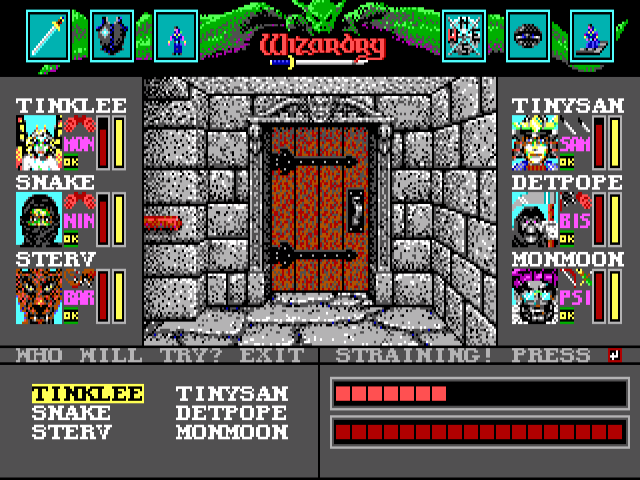 TINKLEE is nowhere near strong enough to unjam this one. Hm, it SEEMS like it is possible to pick the lock (just not right now).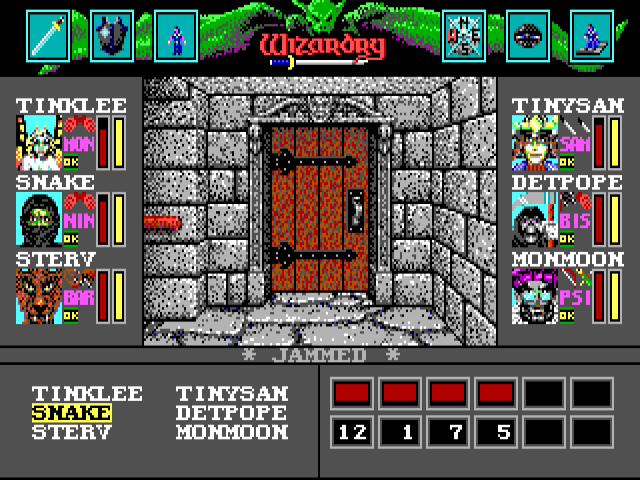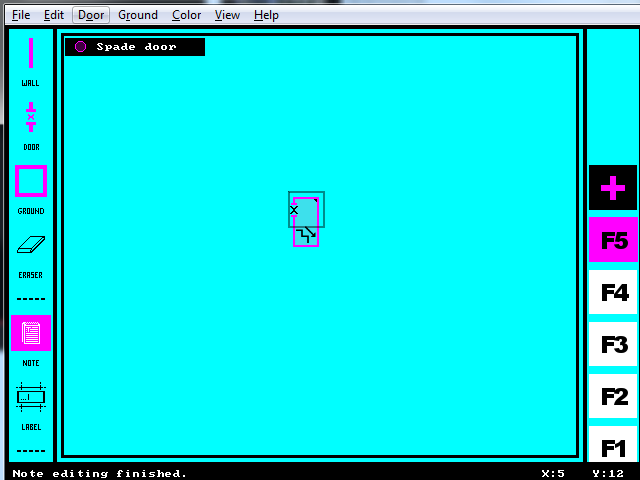 Well, can't do shit with this particular door. We need to find L'Montes's beloved Snoopcheri.
Dog? Humanoid dog? Thing? We'll see.