Part 18: The king's diary?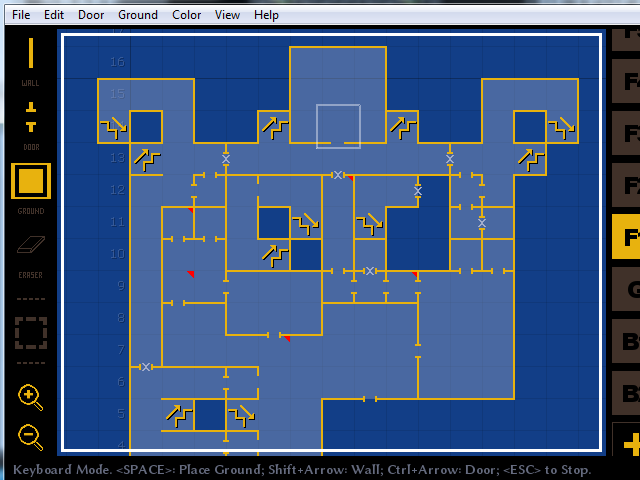 Well it got reverted to the basic look (AND I had to reinput my unlock key, weird!). Doesn't matter. Still worked. It's been a while. I blame Dark Souls 2. And then Diablo 2. And Diablo 3. They are all pretty good games.
... I am still gonna take a while to update the strange journey LP because that game is such a slog.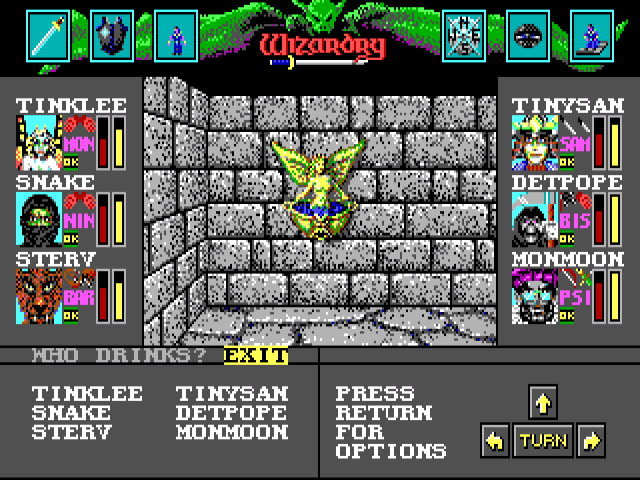 To the west on this room there was a fountain. To the right there was another.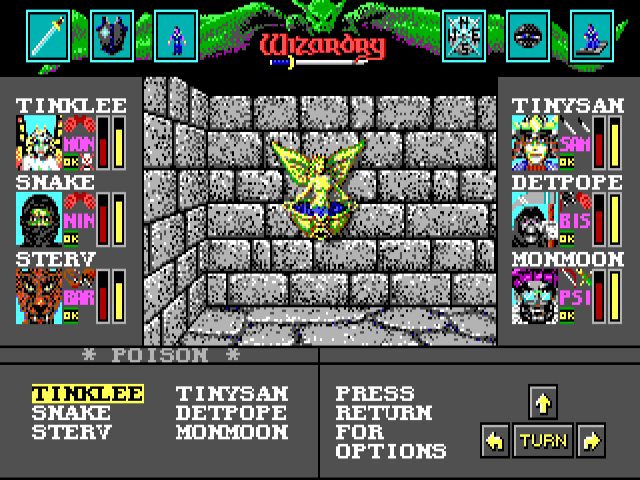 Well, crap.

: "My innards are liquifying! DO SOMETHING, anyone!"

: "UNTIL YOU LOSE A LIMB, I CAN DO NOTHING BUT MITIGATE THE EFFECTS. I AM UNABLE TO HEAL SUCH A THING. IT MAKES YOU DEAD SLOWLY, INSTEAD OF IN ONE GO."

: "Words really can't express how painful this is."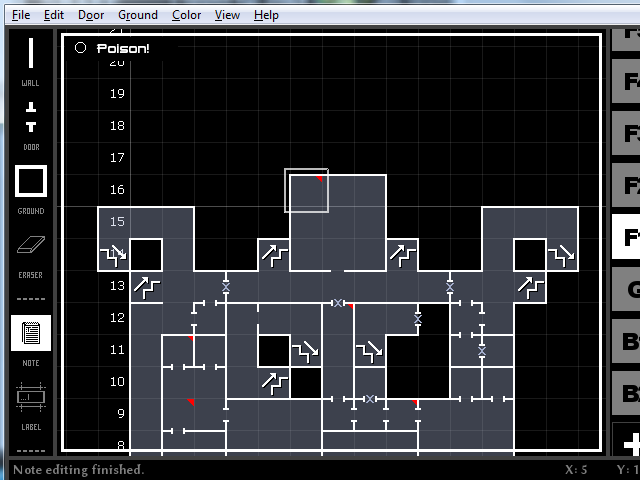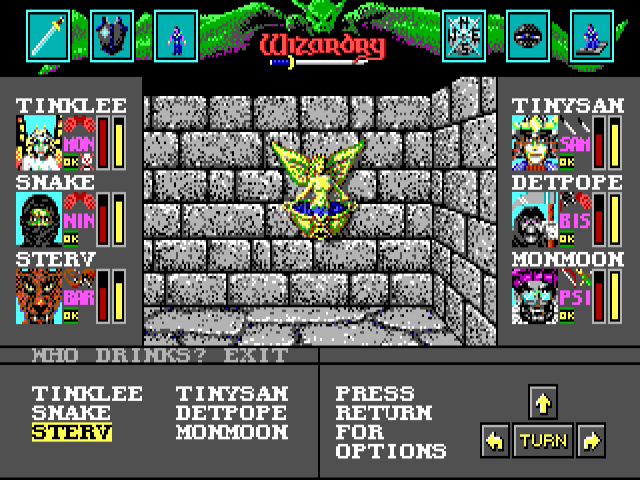 Let's see what's on the eastern side.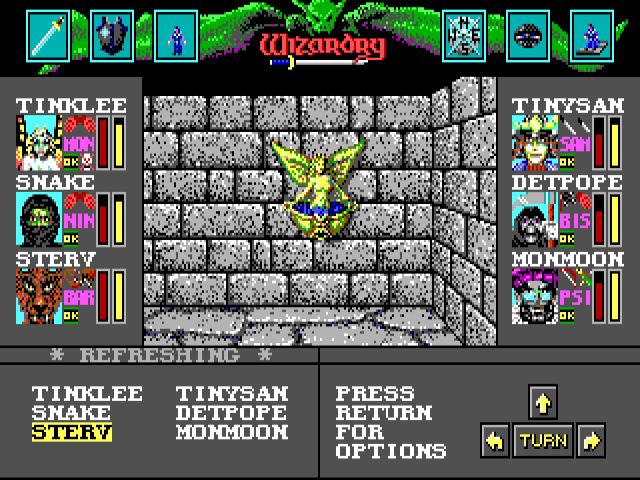 : "Delicious!"

: "Next time please make him taste it first. MY STOMACH WANTS TO BE OUTSIDE MY BODY."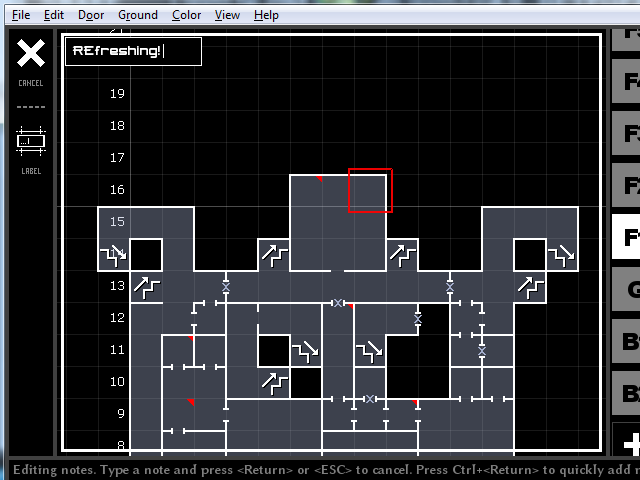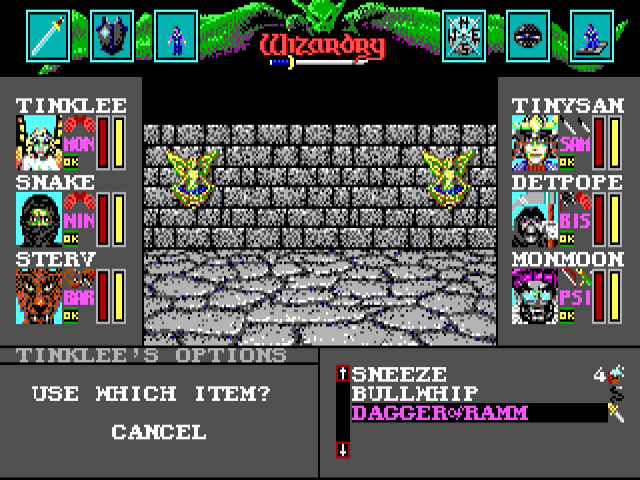 Can we do anything with the central altar? May have something to do with the knife!
Except that does nothing. Let's search.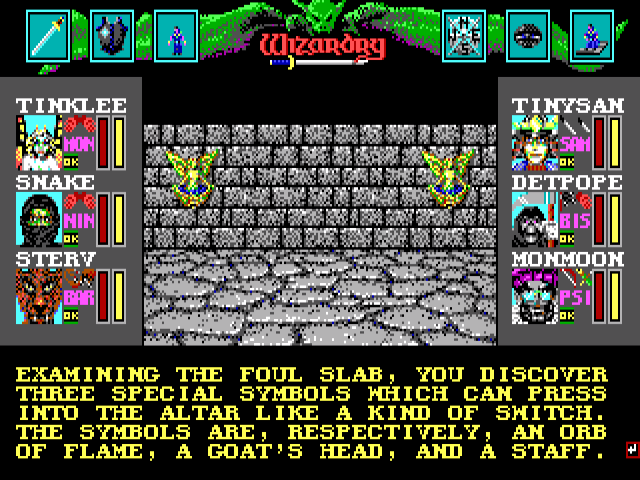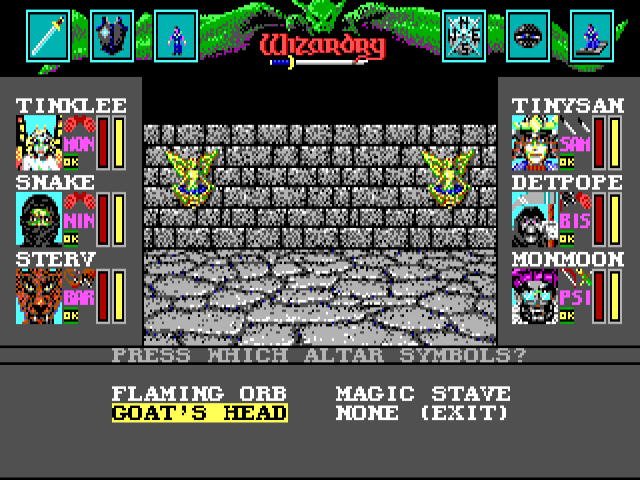 BUttons!
There are 3 buttons and it takes several button presses. It seems to be a password of some sort. We don't have the password. It's 3 buttons, and 4 inputs. A button can be pressed several times.
We need to find that combination.
Let's try another room.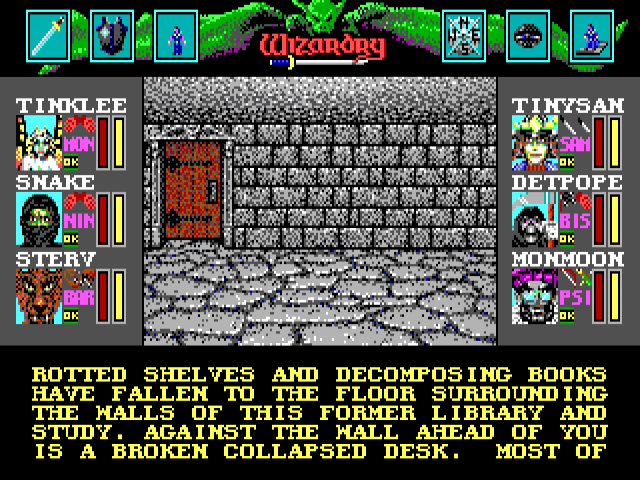 "The books have totally deteriorated, and it is impossible to read them. A few howerver have legible titles and you look them over:"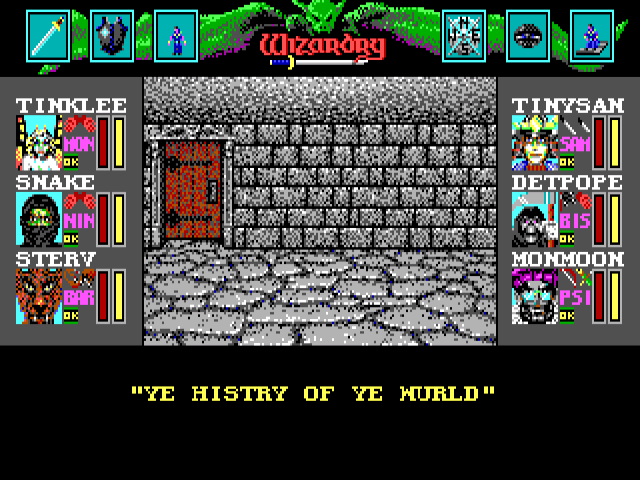 : "THE TOME'S PAGES ARE ALL STUCK TOGETHER. IT IS UNREADABLE."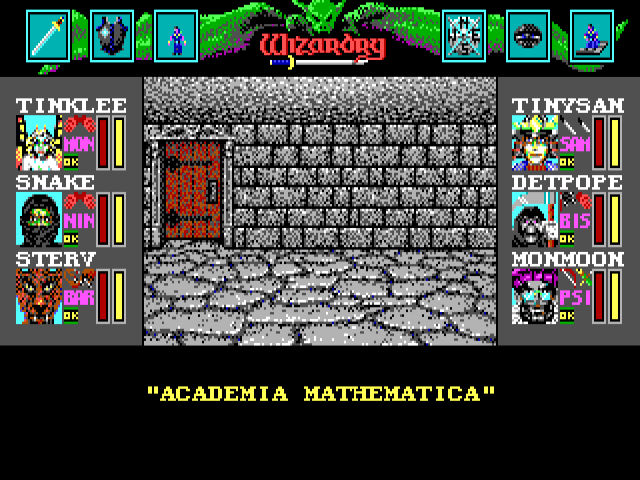 : "Mold in most of the pages but the unmoldy parts have unreadable squigglies."

: "Those are called numbers."

: "I knew that!"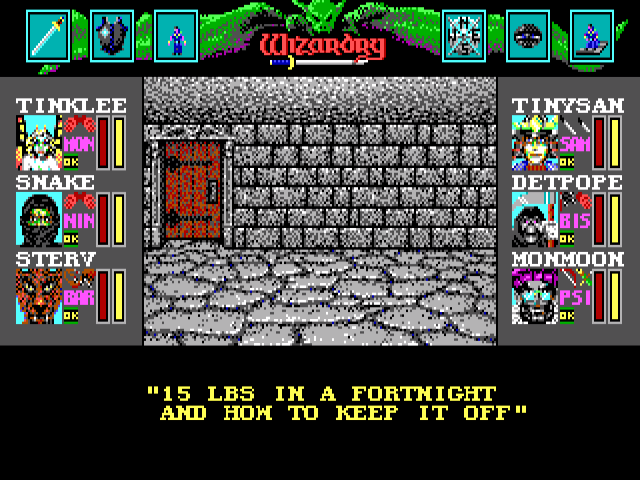 : "I am losing that RIGHT NOW. Uuuugh."

: "Still poisoned?"

: "No but I still feel sick. It is horrible!"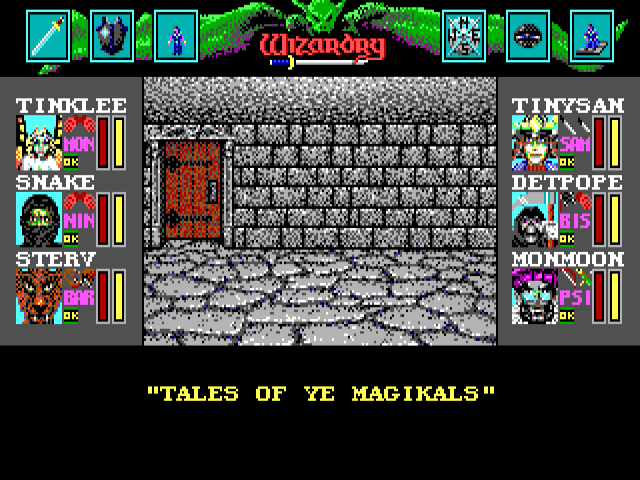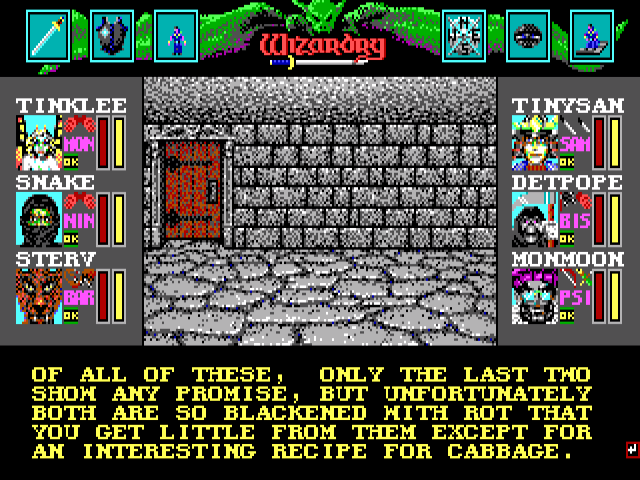 Yum, cabbage.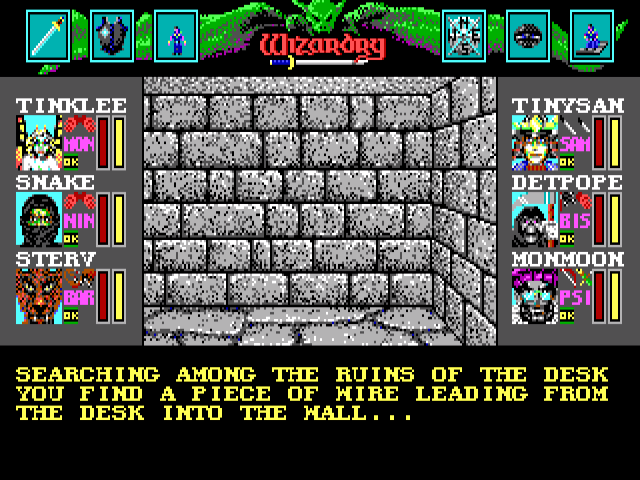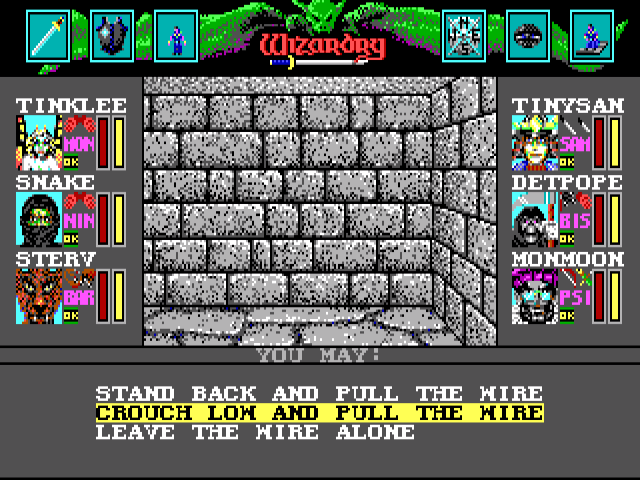 : "You never know when something is going to throw decapitating saw wheels at you."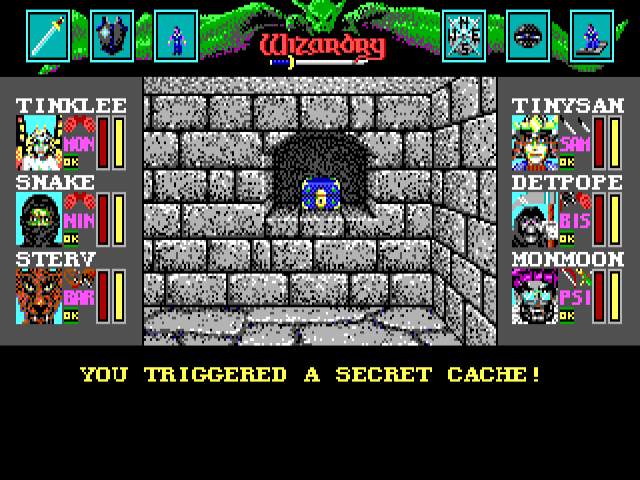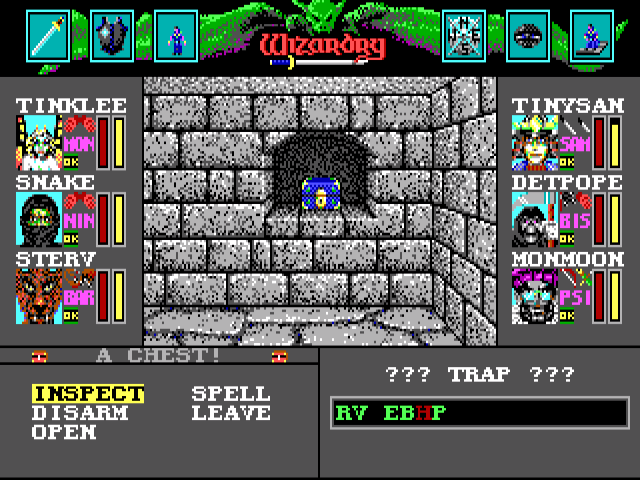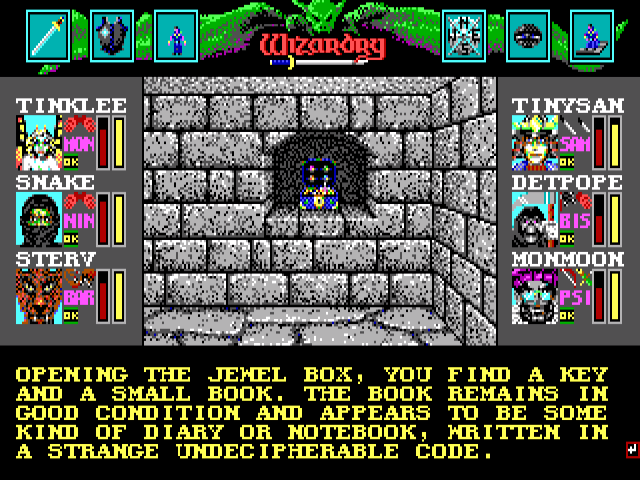 It was vorpal blades. SNAKE did not disarm it succesfully. That's the result.

: "Ow. "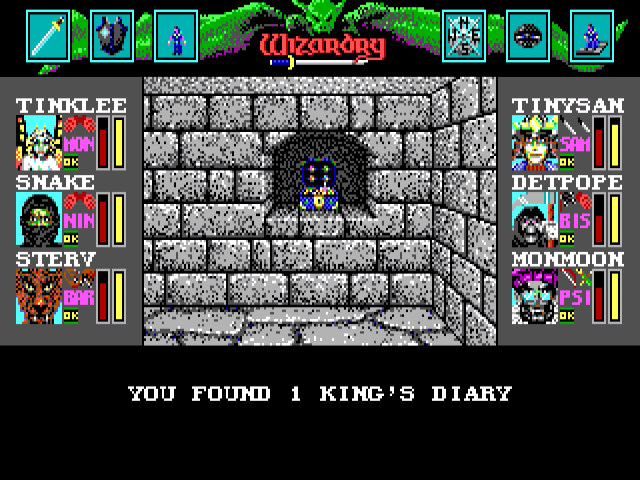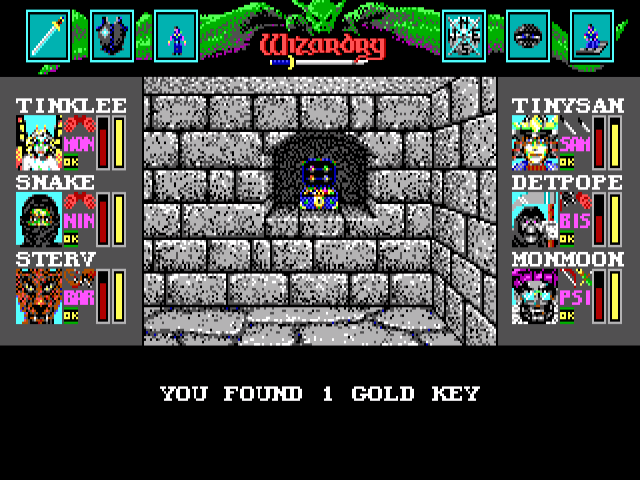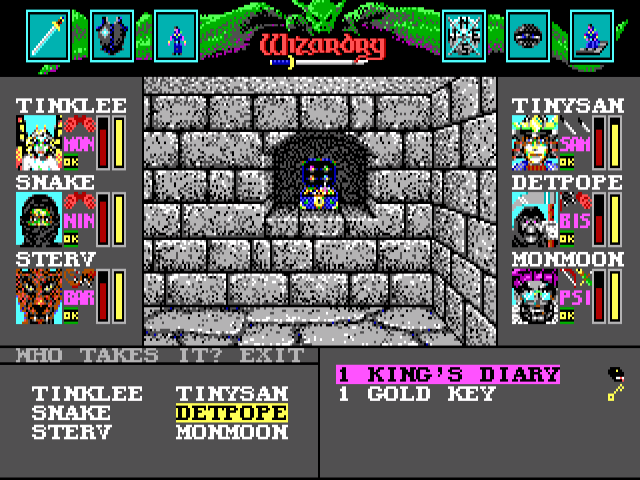 DETPOPE gets the book. Like the log.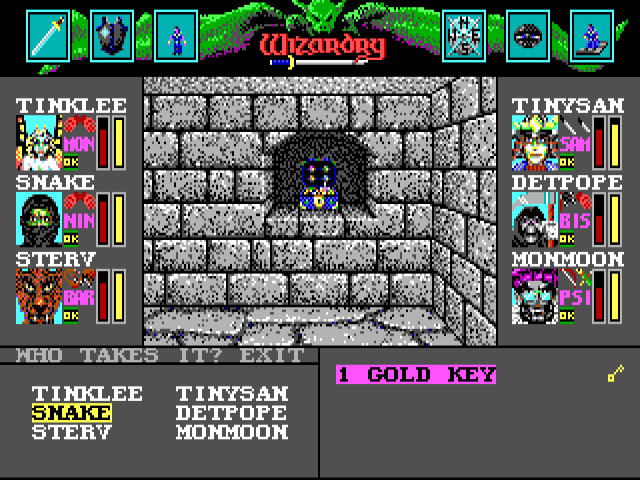 And SNAKE being the keymaster, gets the key. Hopefully something interesting shall be unlocked with it.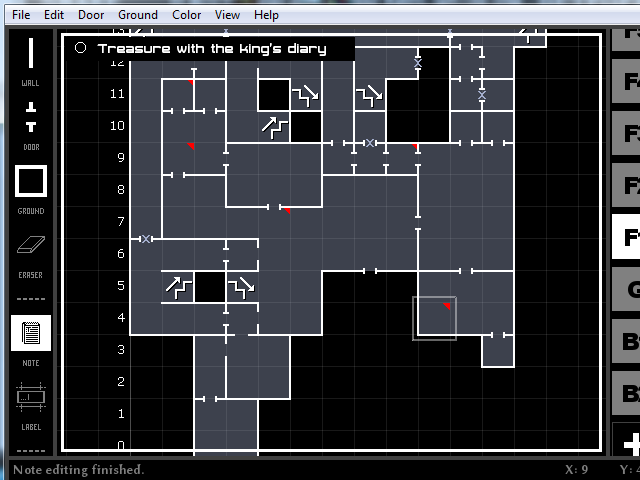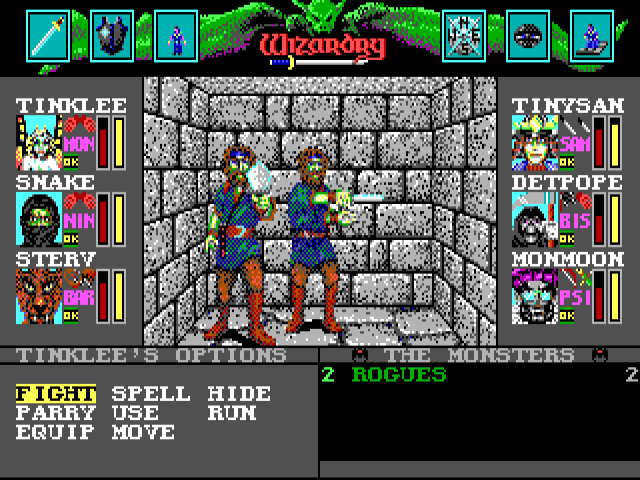 A switch here!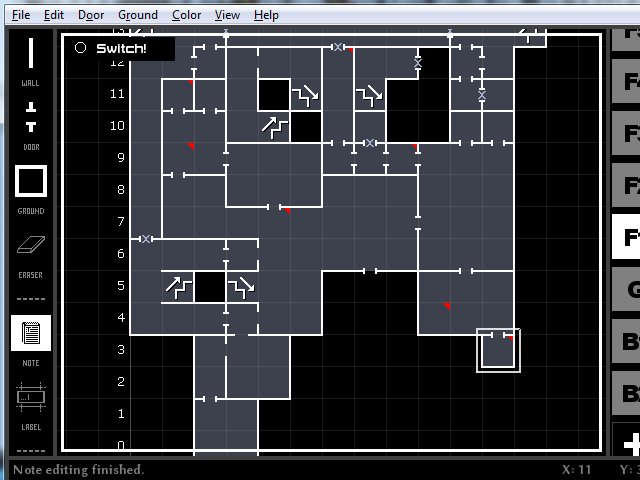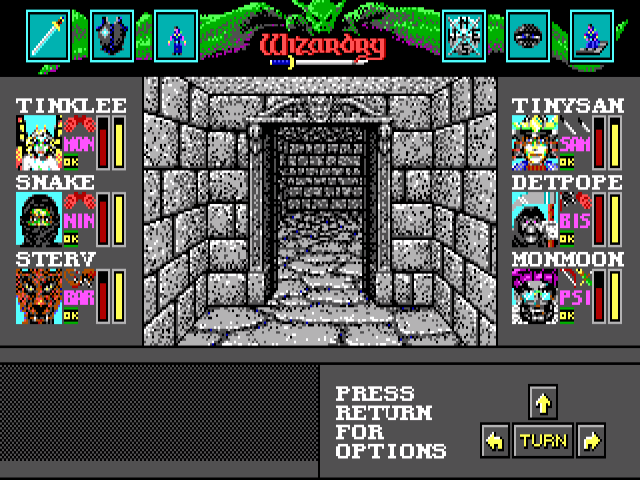 Neat. A secret passage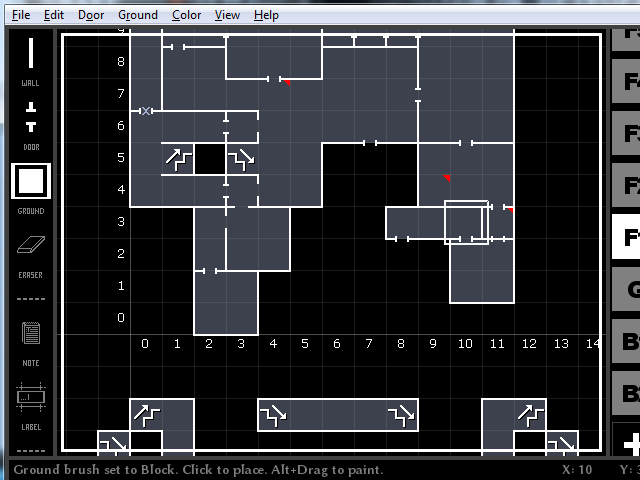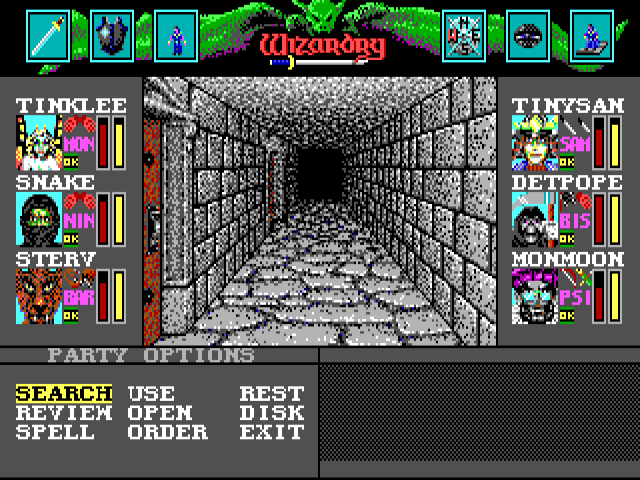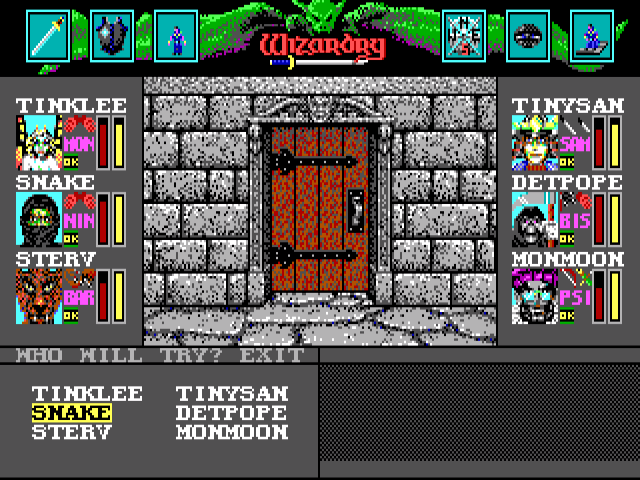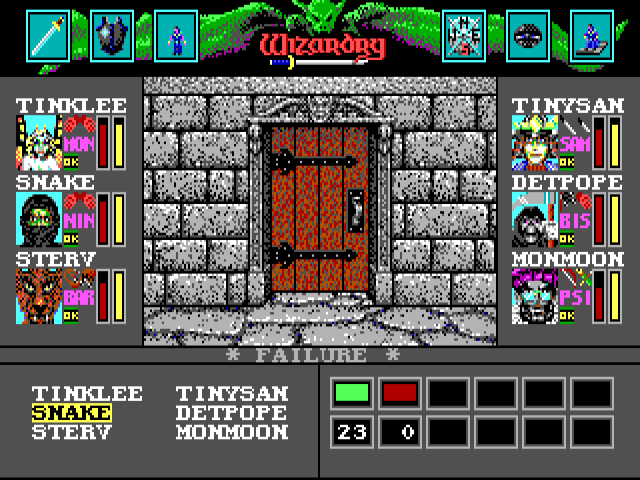 While SNAKE is getting better he still fails a bunch of these. This door took two reloads. But hey, it works. It is not too annoying. Saving anywhere is a good thing.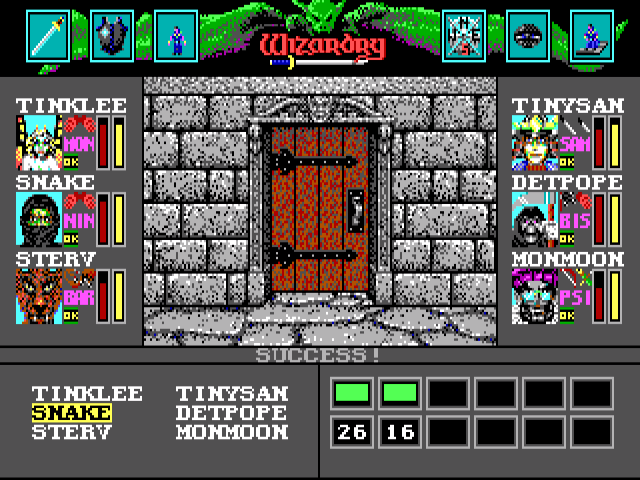 There it goes. Hooray.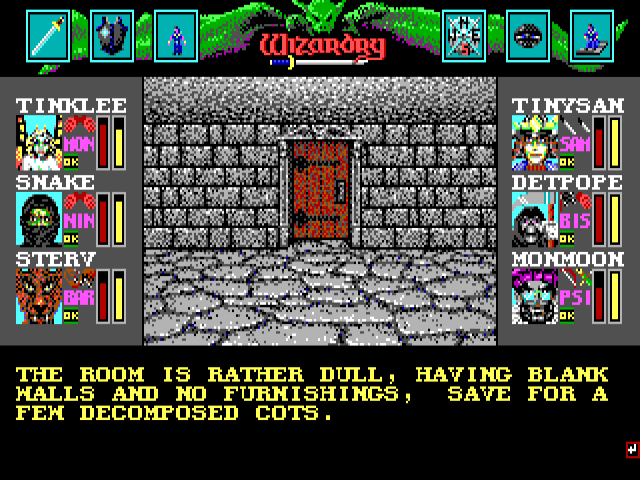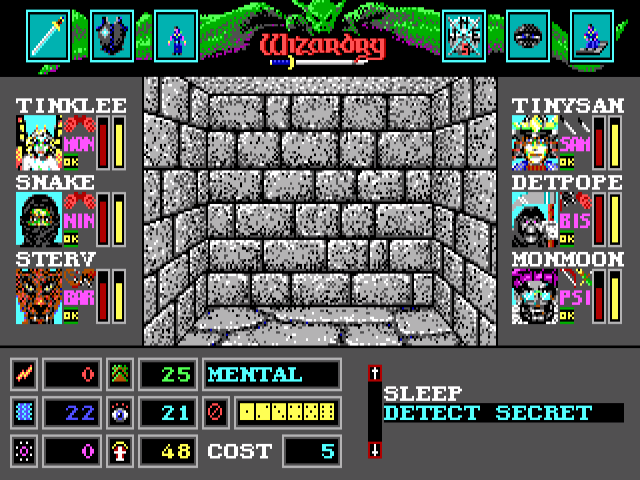 And there is nothing. But let's see if this works.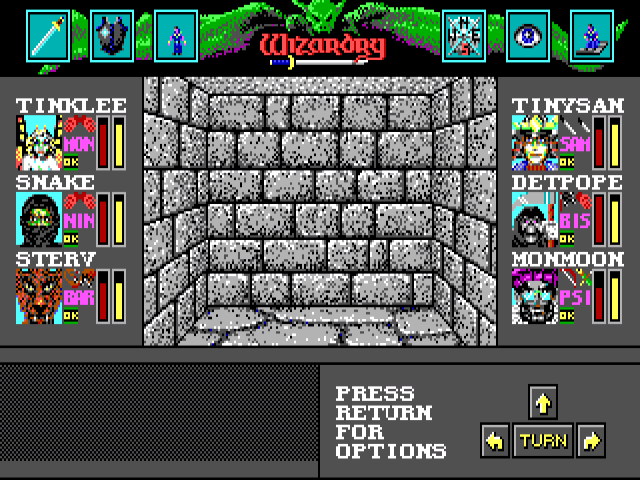 Uh. The eye is open.
Now what?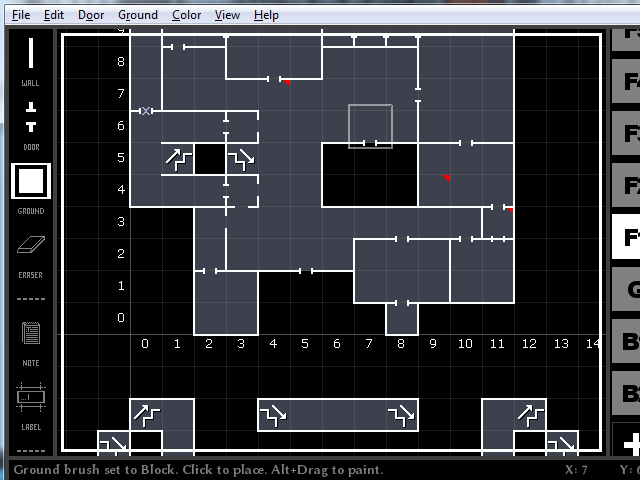 Nothing there, so let's go to this other closed room thing.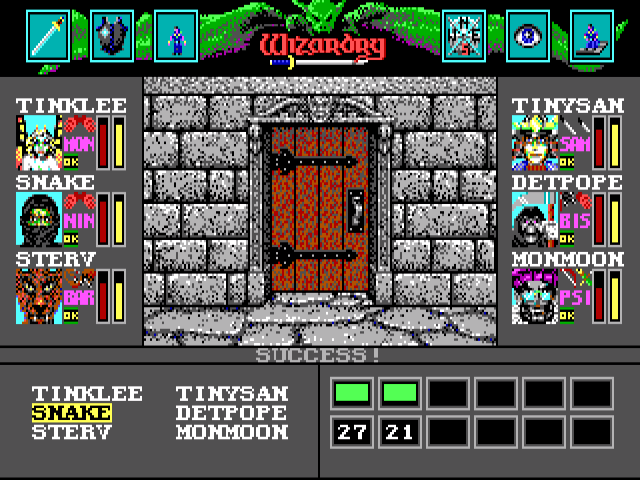 First try, hell yeah.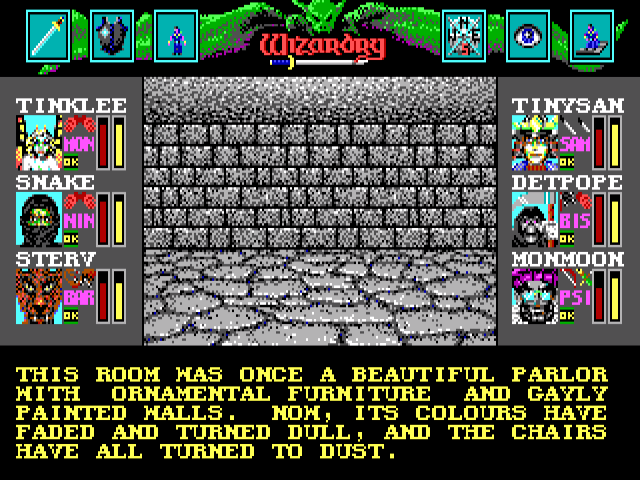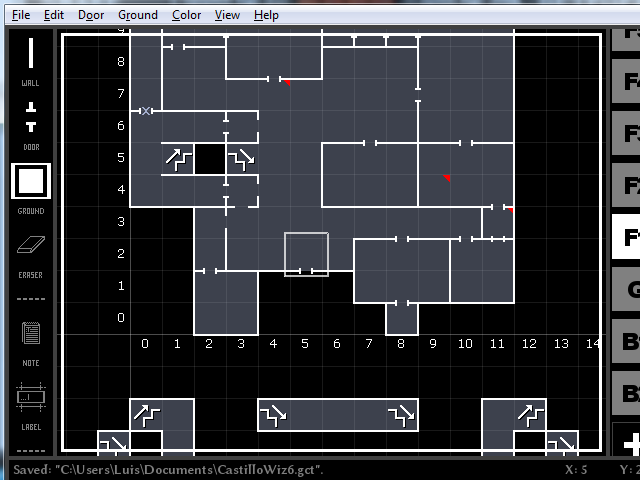 Nothing of note there, maybe this one?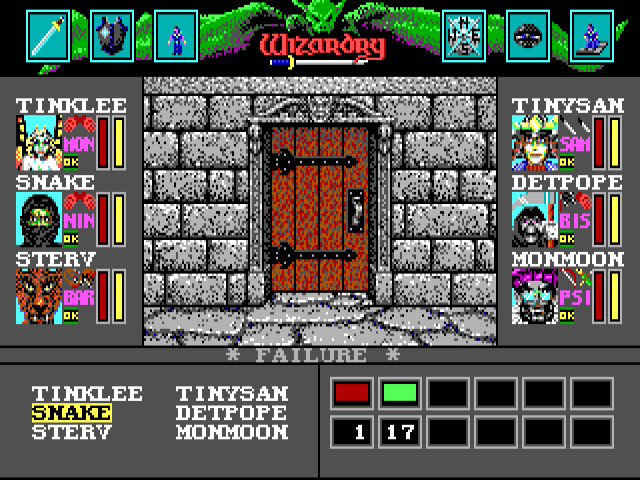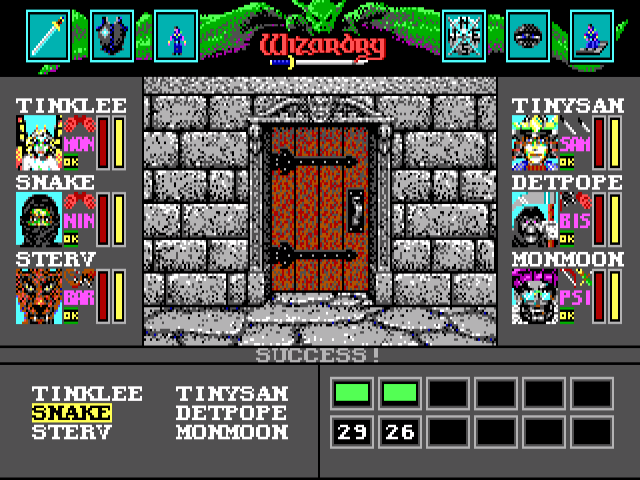 Damnit SNAKE, get it together.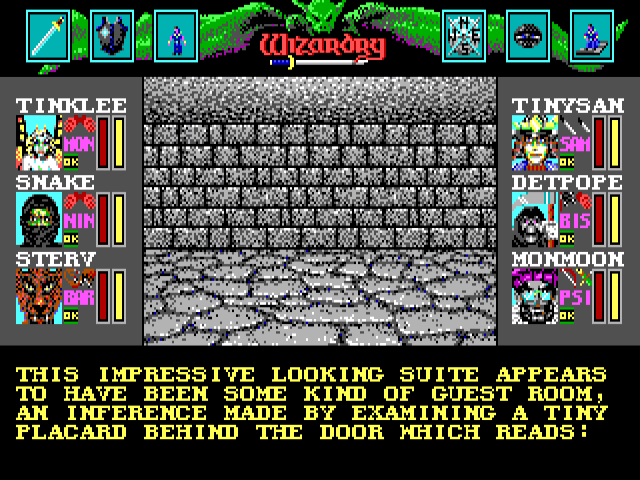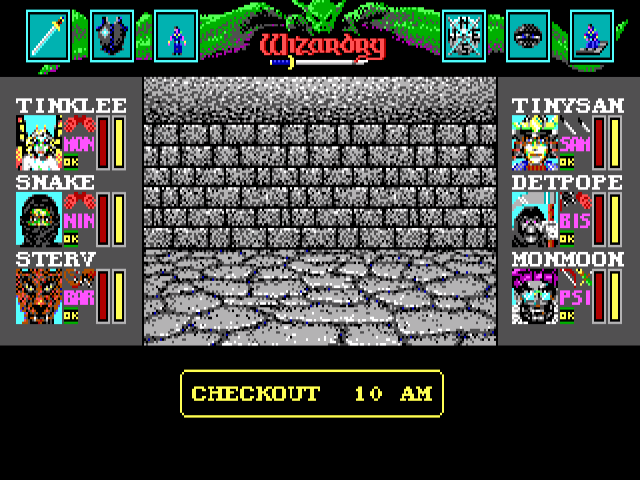 Ah, a guest room. Neat. Maybe something here?
Nope.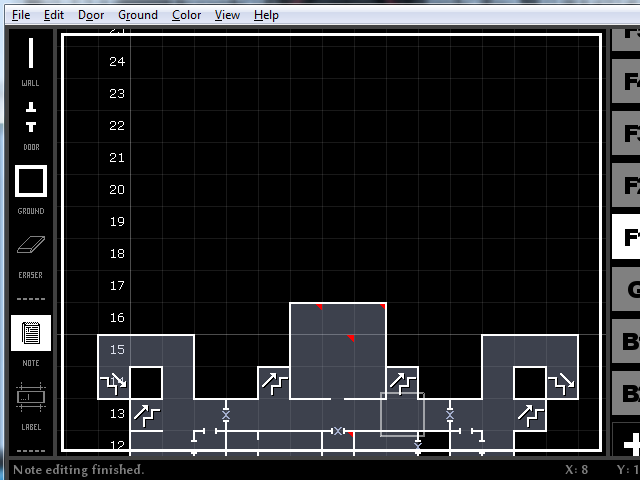 Goin' up.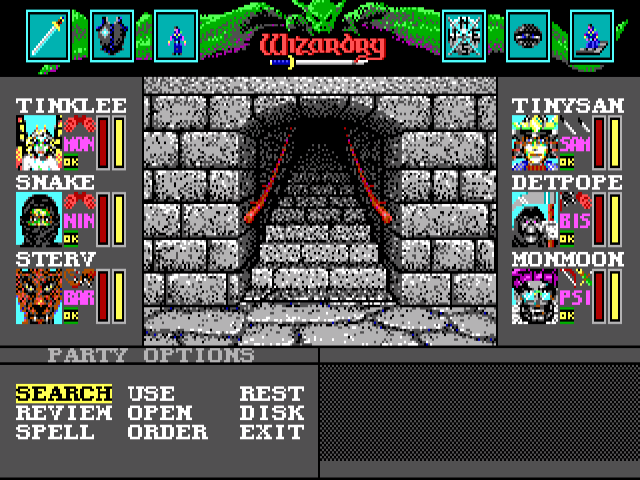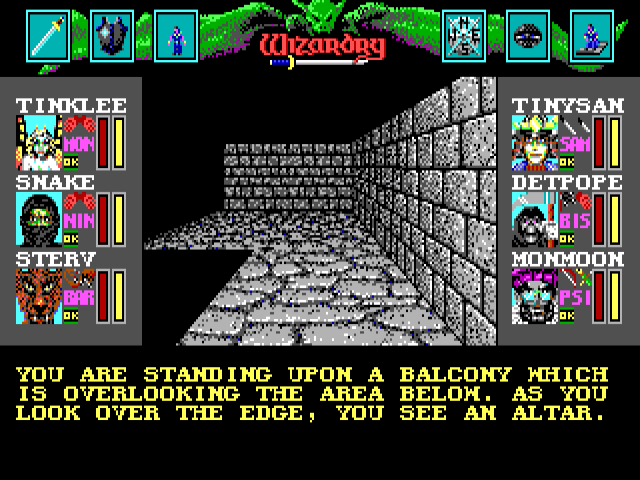 And you can fall to the room below! Without damage the first time I tried, too.