Part 30: Ch-ch-ch-changes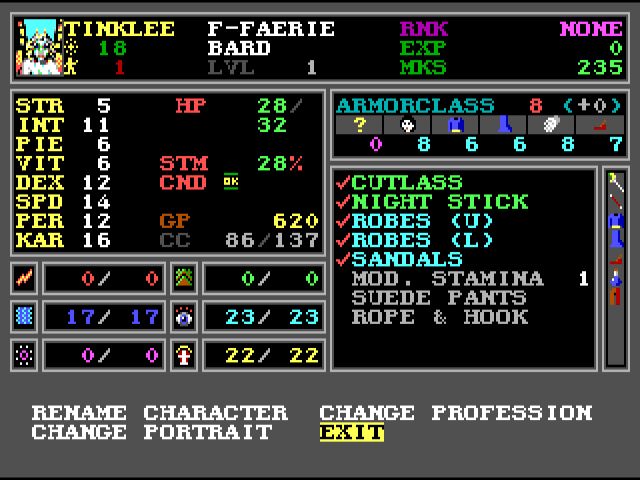 Well, let's go on. TINKLEE has decided to stop being a monk.

: "I am tired of punching everything to death. I need to broaden my horizons. Maybe I'll try my hand at music!"

: "This one can give pointers! You need to condition your voicebox! Do these vocalizations!"

: "I immediately regret making my decision public. Please, don't try to orientate me. I'll make it up as I go along, just... just keep silent, please."

: "I concur."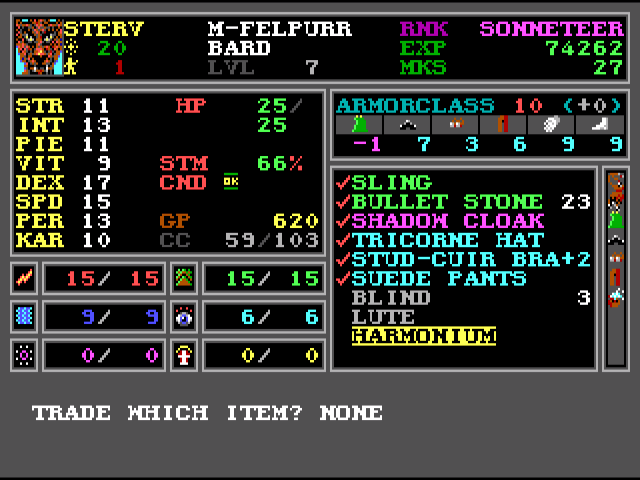 : "At least allow this one to give the instruments!"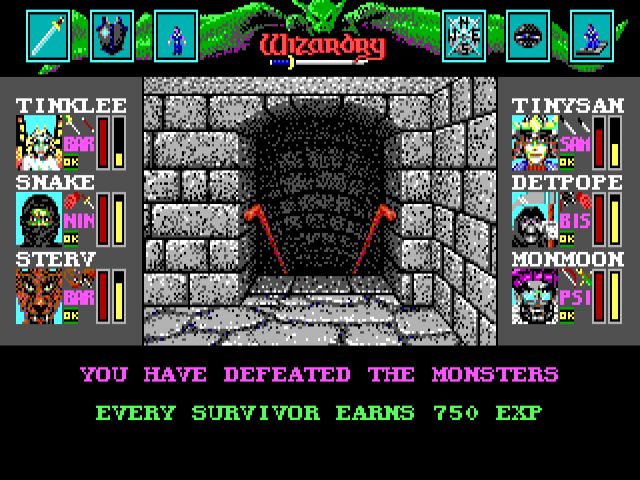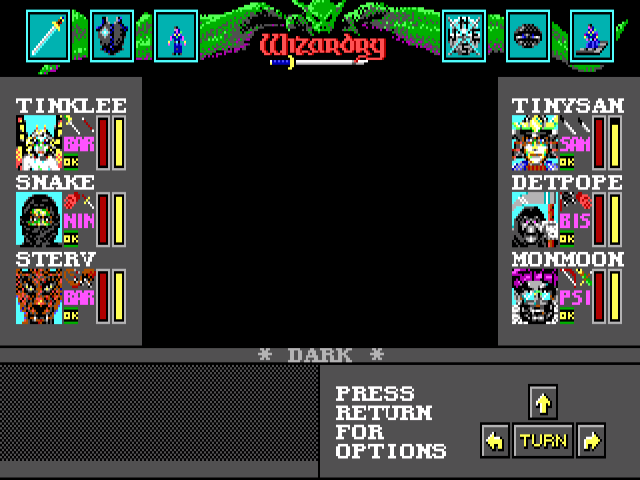 GOD DAMN IT. Going down leads to darkess.
And that means it is cheaty time.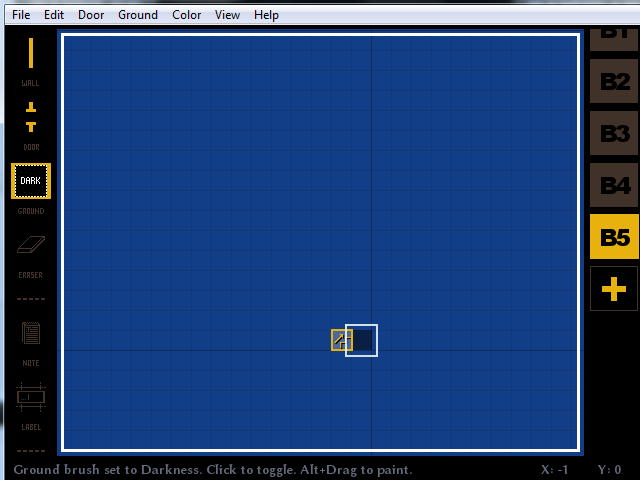 Damn this.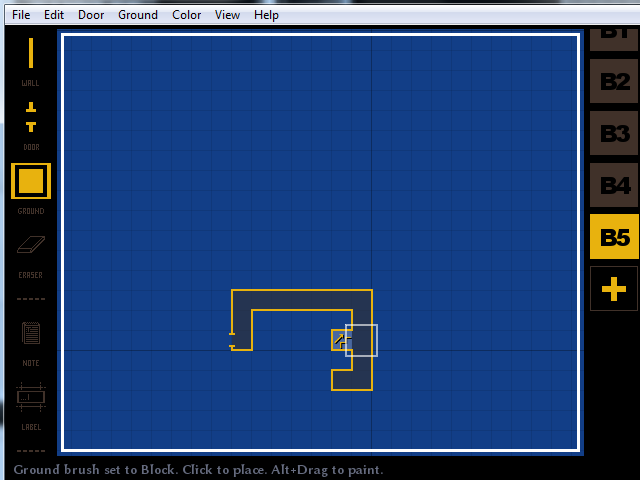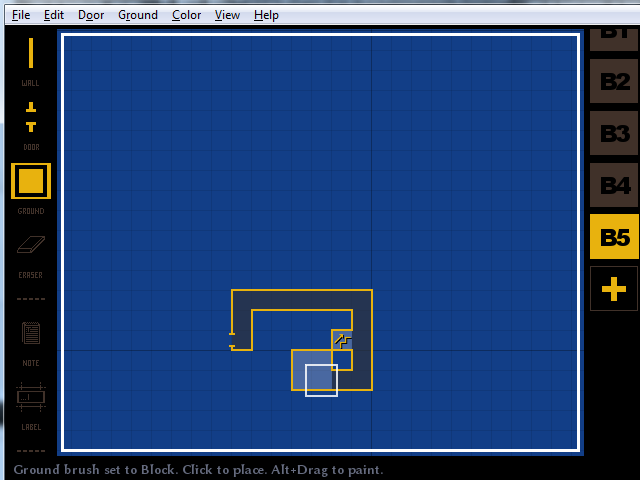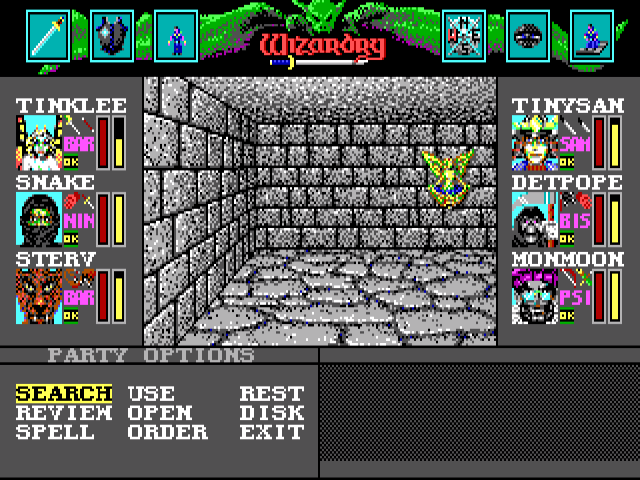 Convenient! A fountain. But is it a GOOD fountain?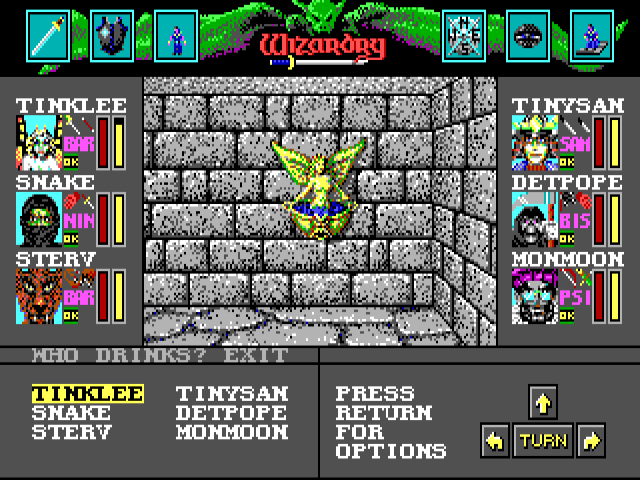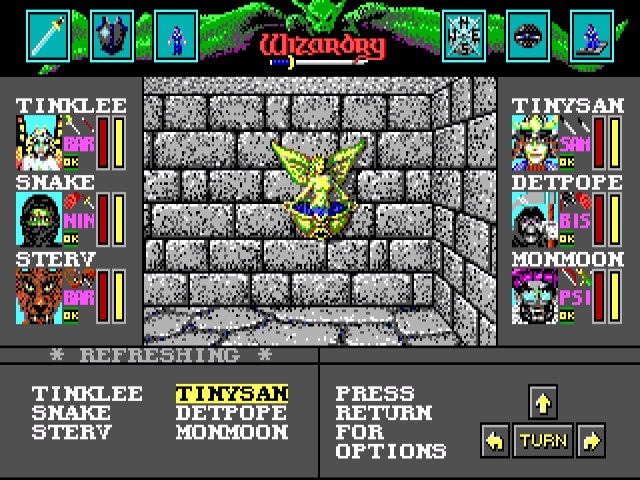 Yes! It is!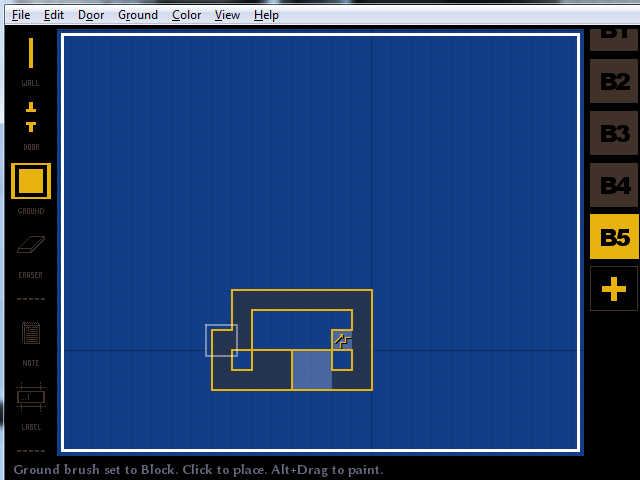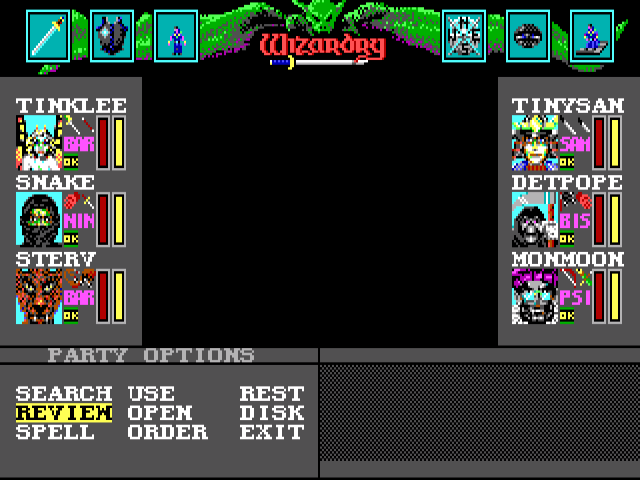 This would've been way worse without a certain thing.
I've already mentioned that I use it.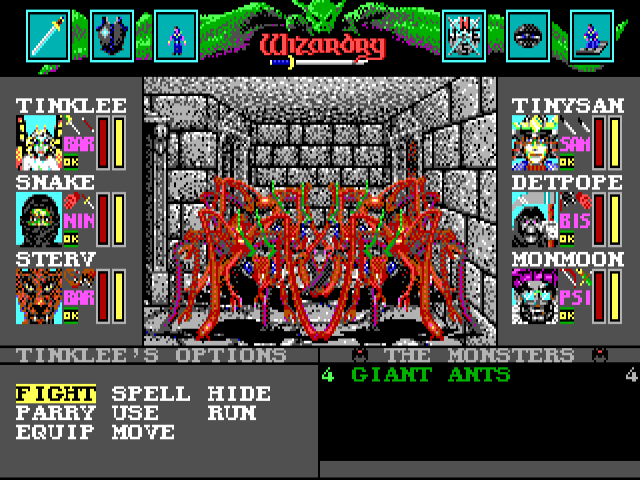 Ohgods! Ants!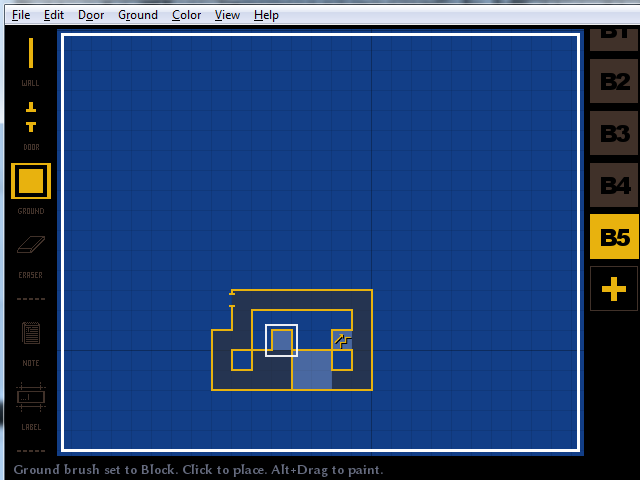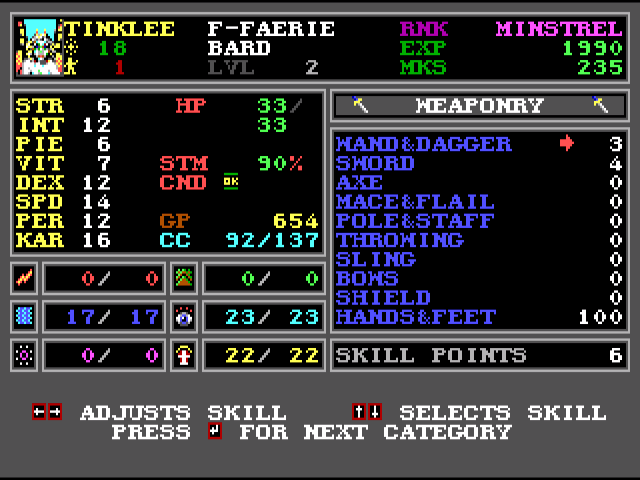 And TINKLEE is getting better at bardin' it up! She was the MASTER of handsand feet. Now she'll be something else.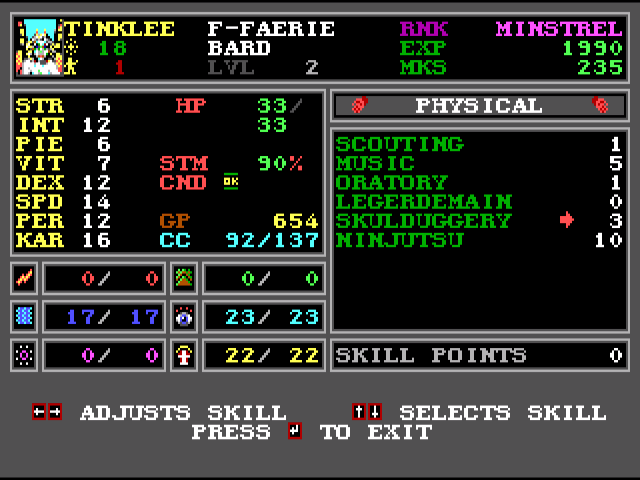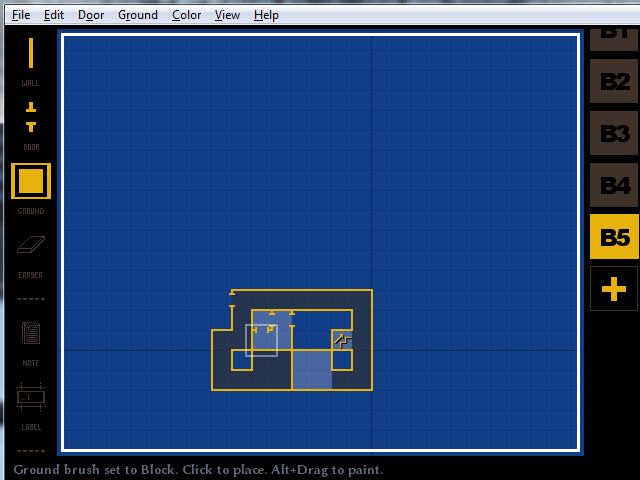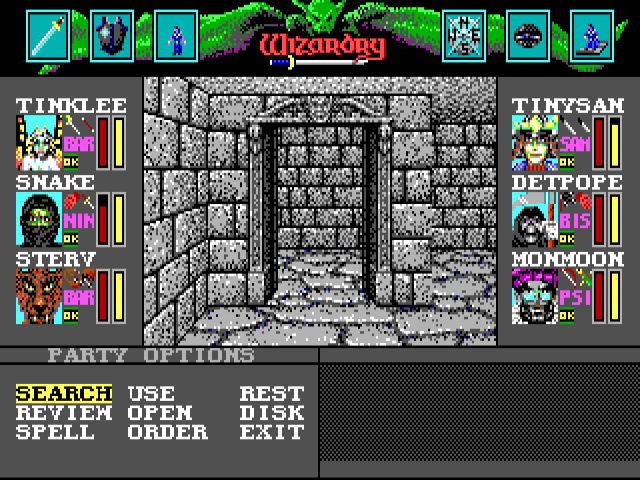 Anything here?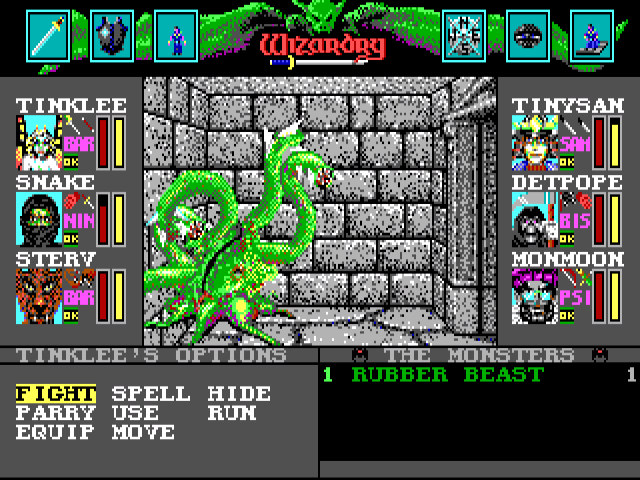 Ah, yes. One of these gross things.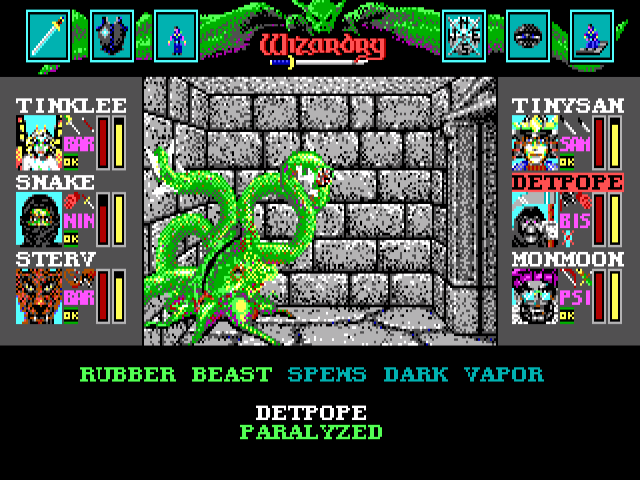 : "HOW DOES THIS GOT ANY EFFECT ON ME? I DON'T BREATHE."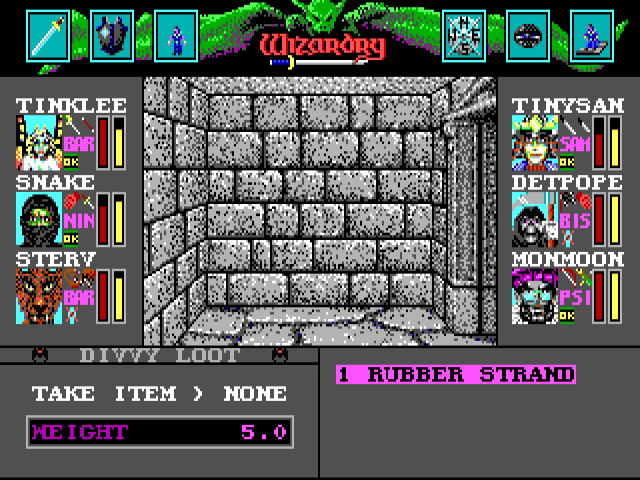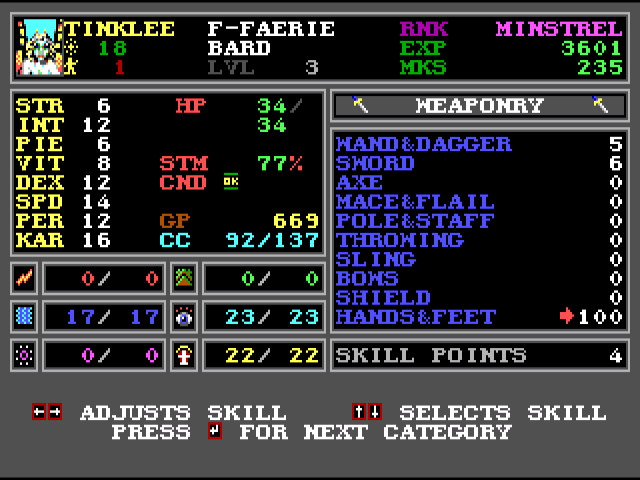 Really getting good at the singin', eh?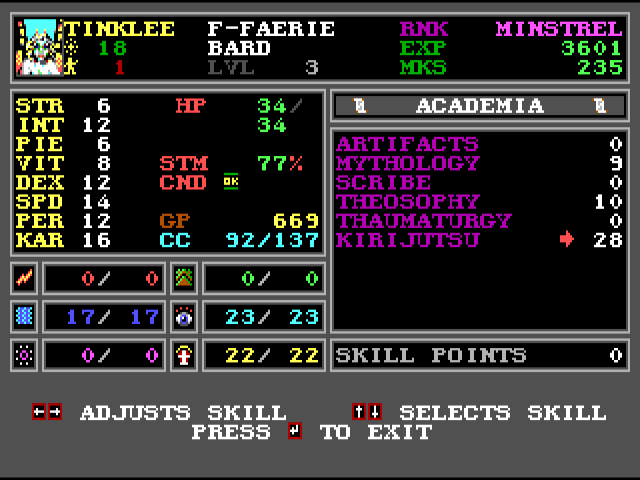 And getting better at killing things instantly.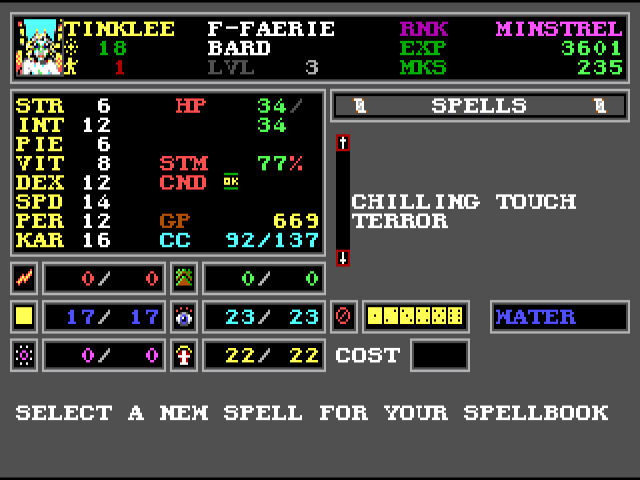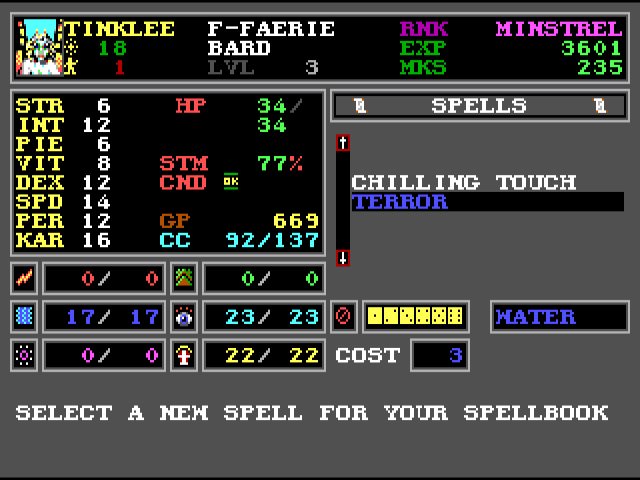 Terror seems like a good spell to give her.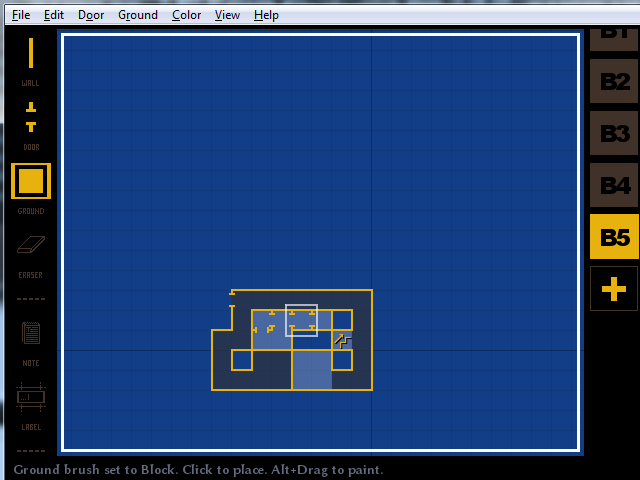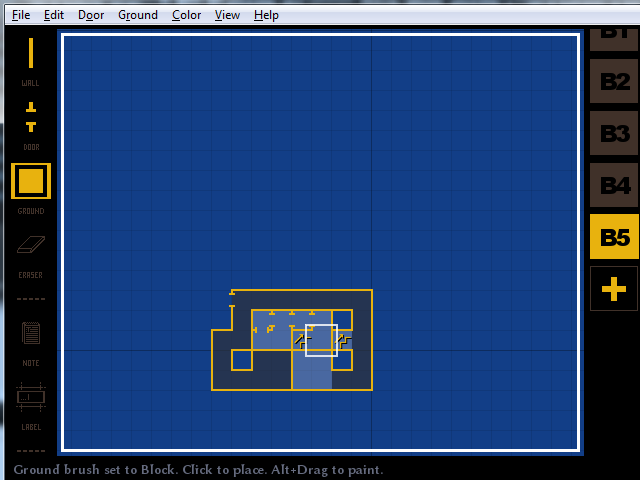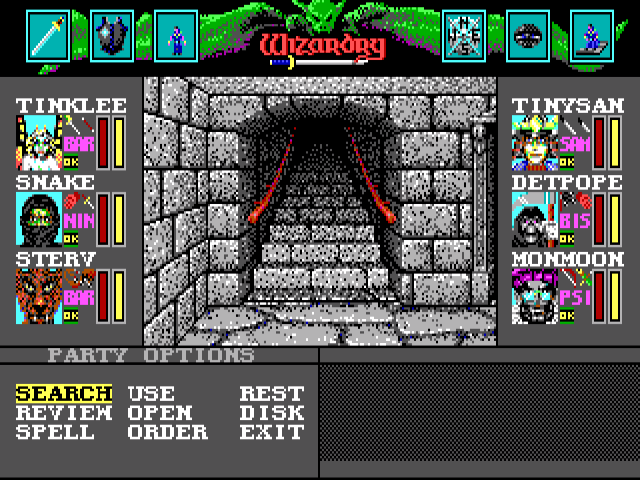 Ah, goin' up!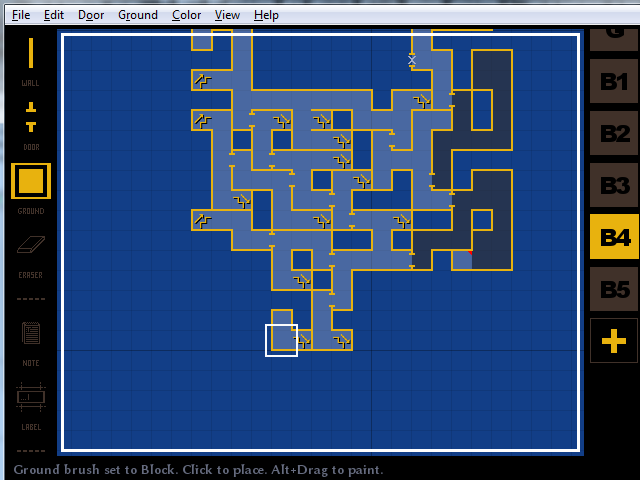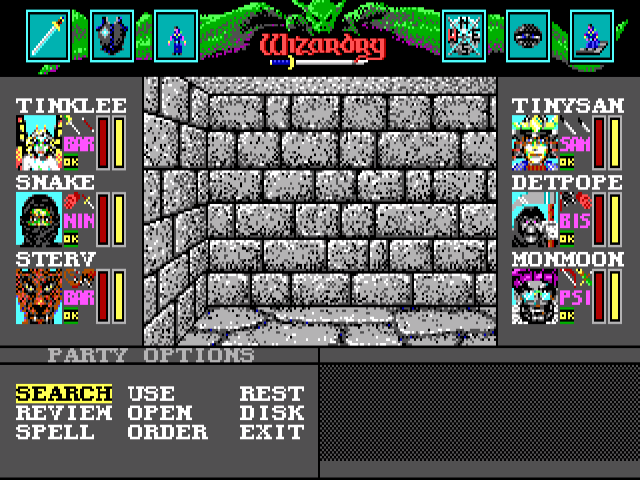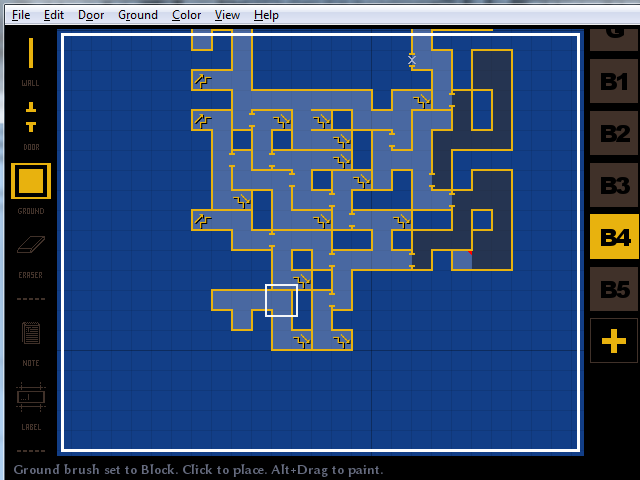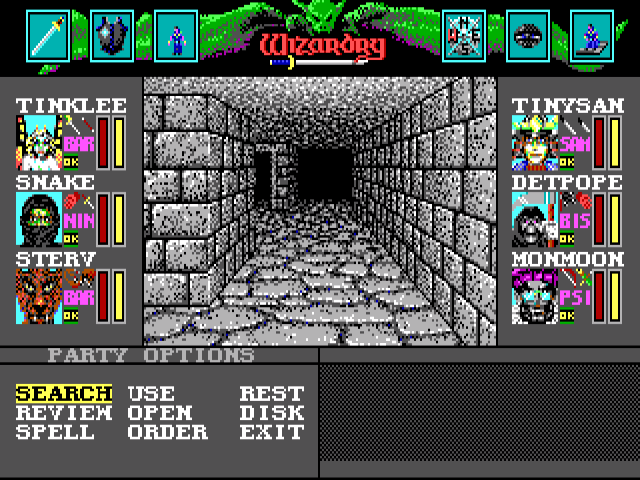 Progress!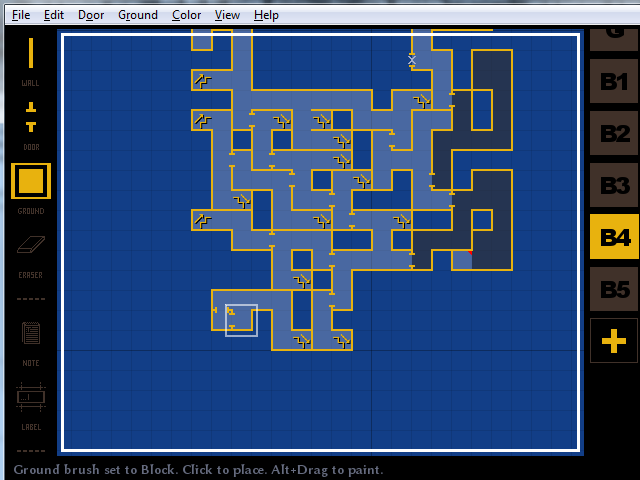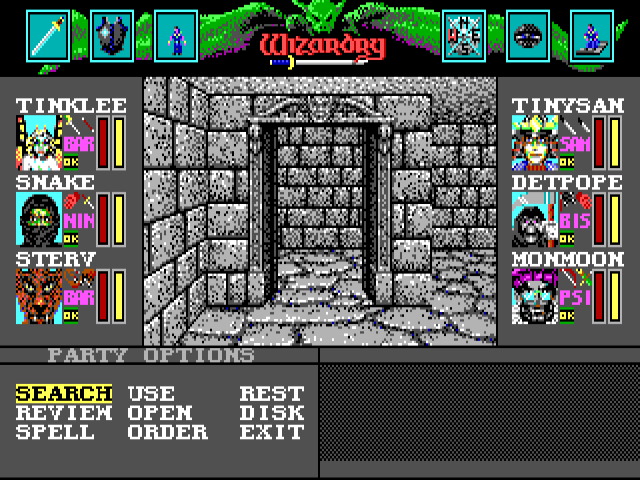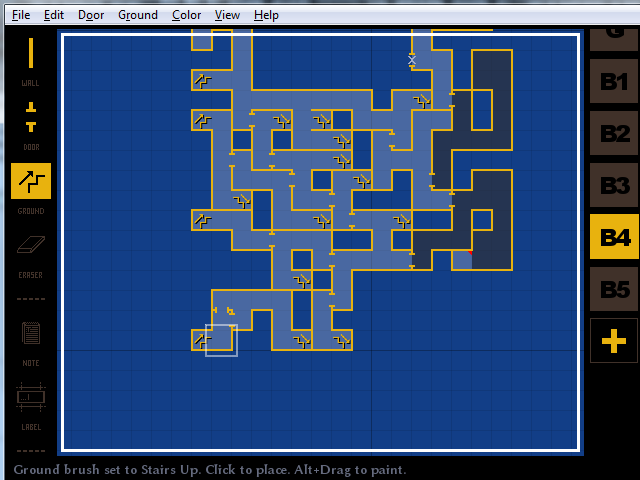 And stairs.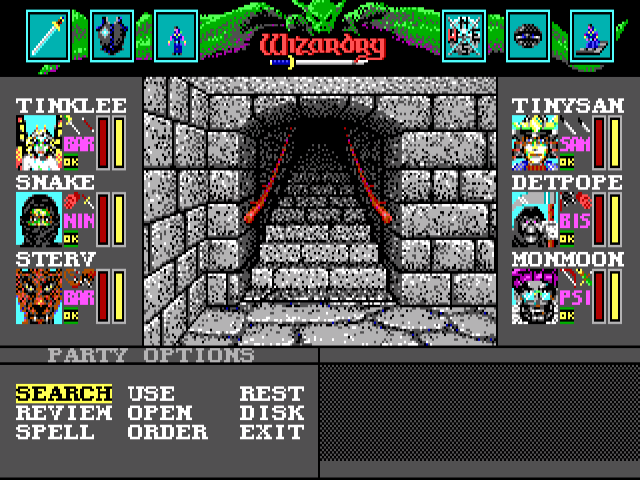 Lots of stairs.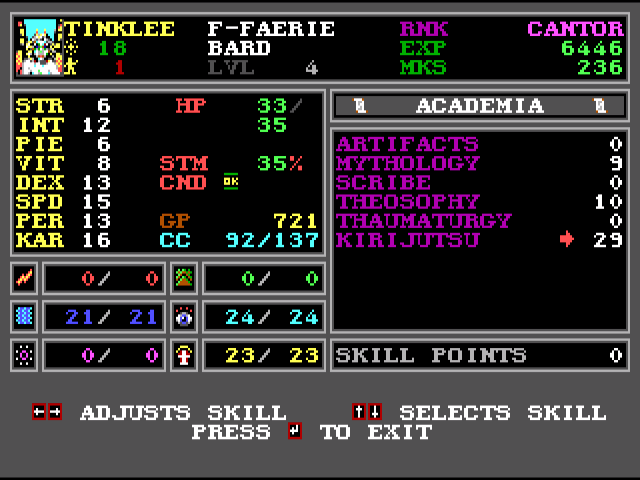 Levelling up WAY faster than in the first bunch of examples, eh?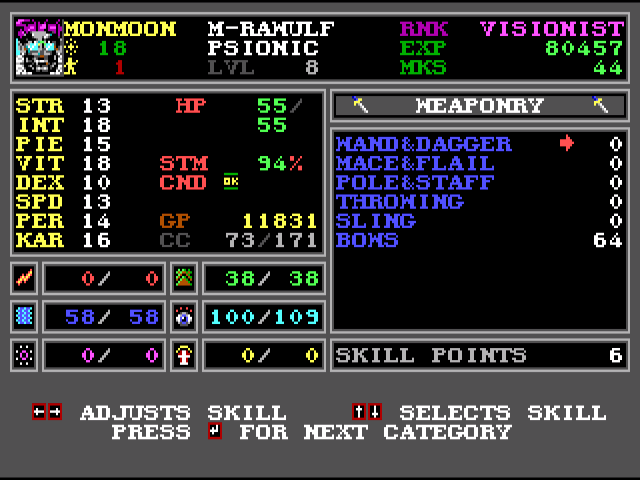 MONMOON got also a ridiculously good level up. RIDICULOUSLY GOOD.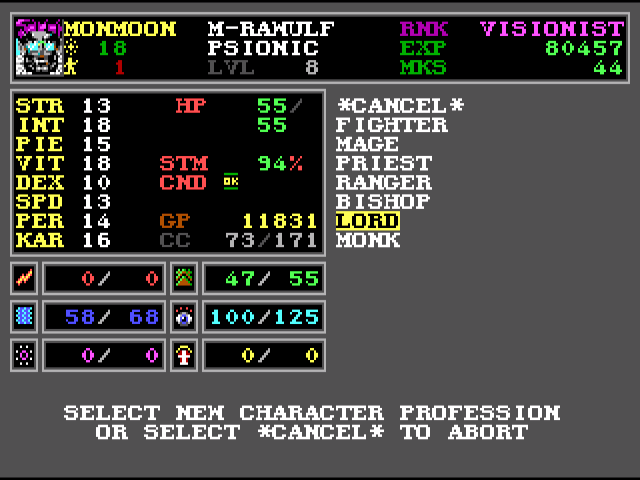 And he also decides that he is not happy with his profession. So he decides to BECOME A LORD.

: "I should've said this before, but I am quite clearly of noble descent."

; "AH, AN ELF THAT THINKS THAT HE IS A RAWULF. NOW WITH DELUSIONS OF GRANDEUR. COULD NOT ASK FOR A BETTER LACKEY."

: : "You all can hereby refer to us as Your Lordship, Majesty, or Sir."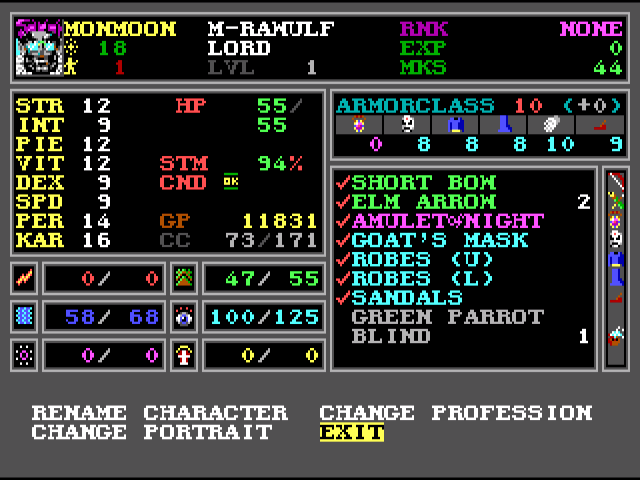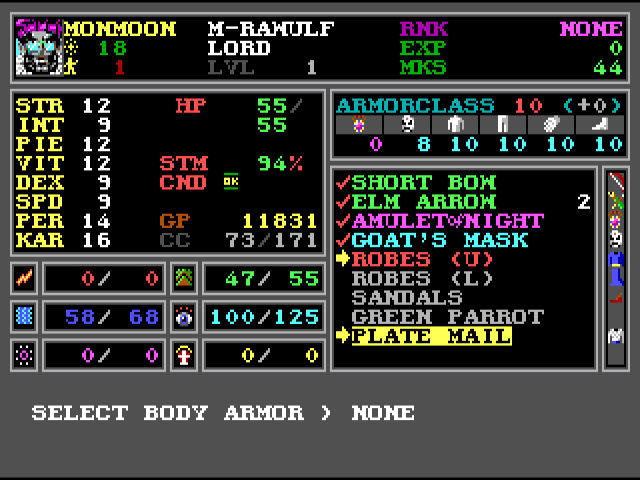 Excellent! MONMOON can use this kind of gear! That is honestly quite excellent!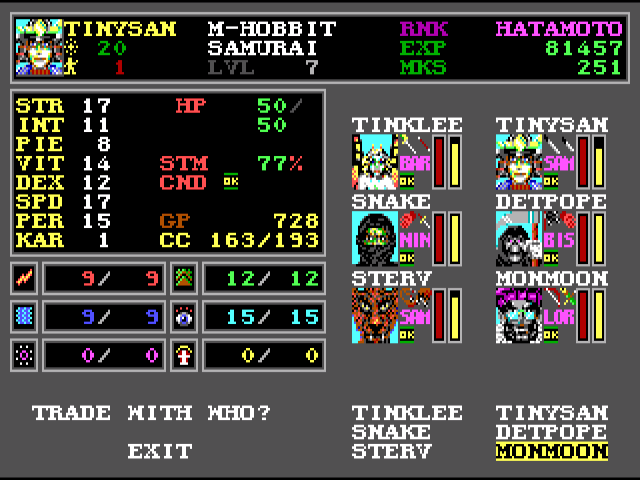 TINYSAN gets to unload some of the stuff he is carrying.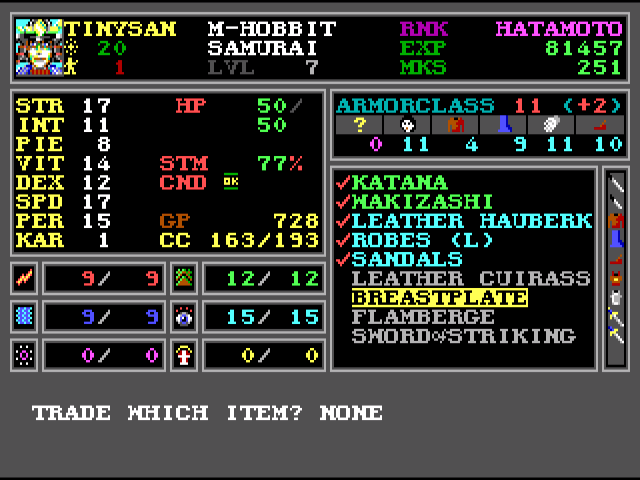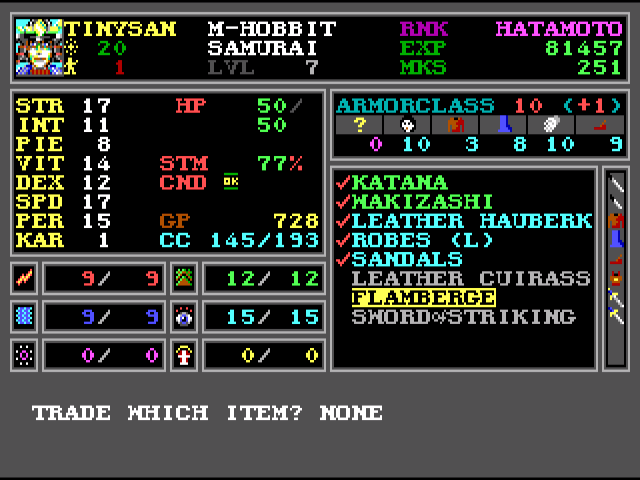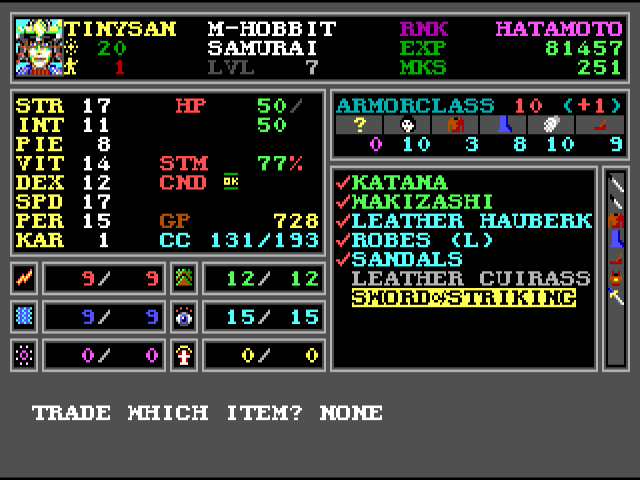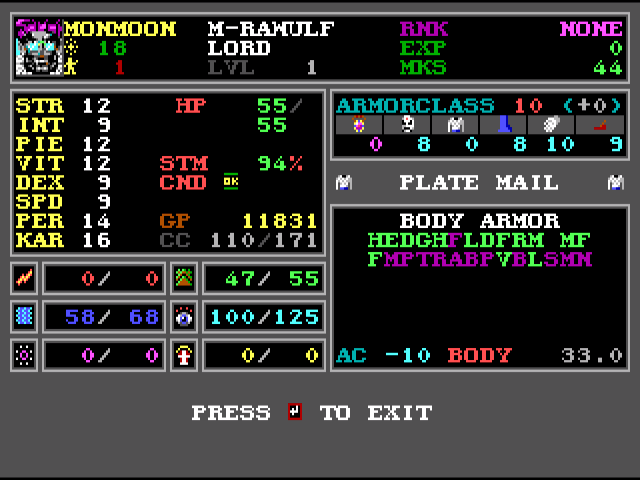 Like those. Let's see.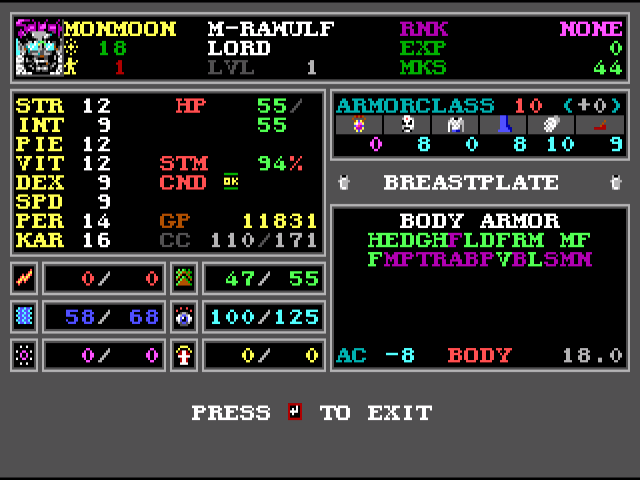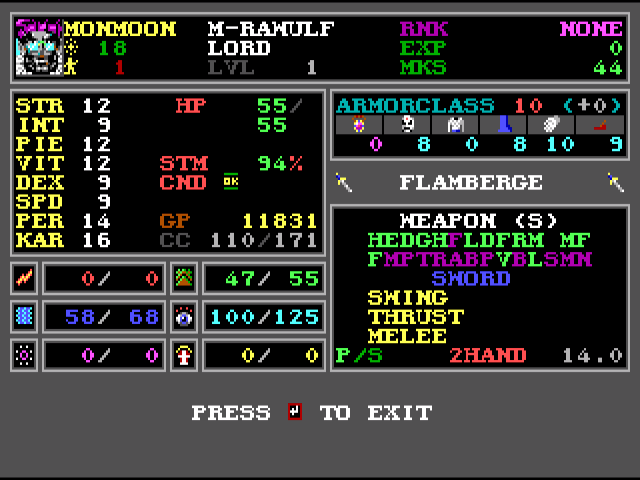 Yeah, the platemail is better.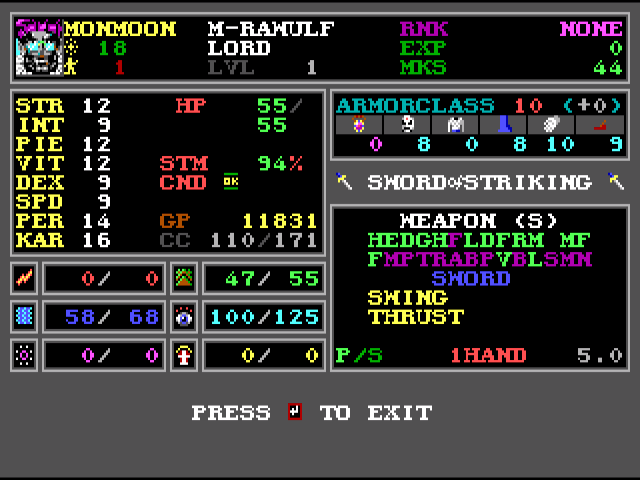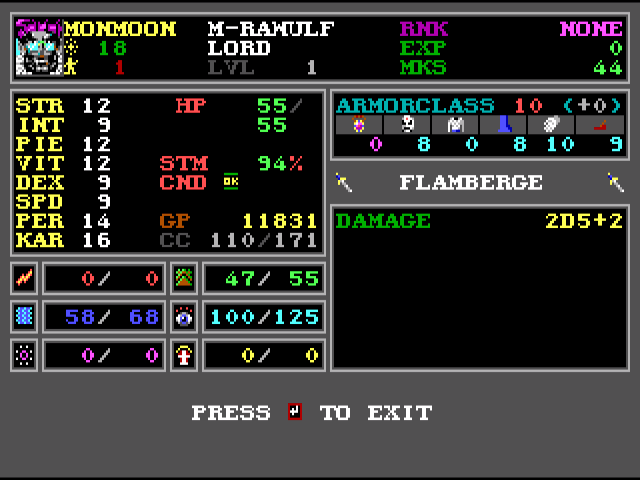 So a minimum of 4 and a max of 12. Not bad.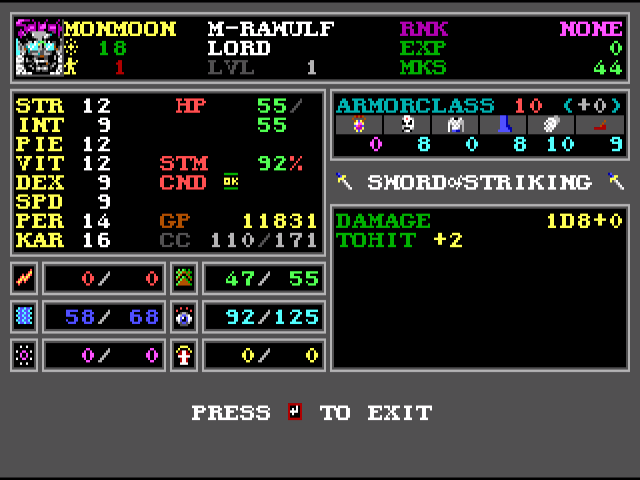 Yeah I think I'll keep the Flamberge.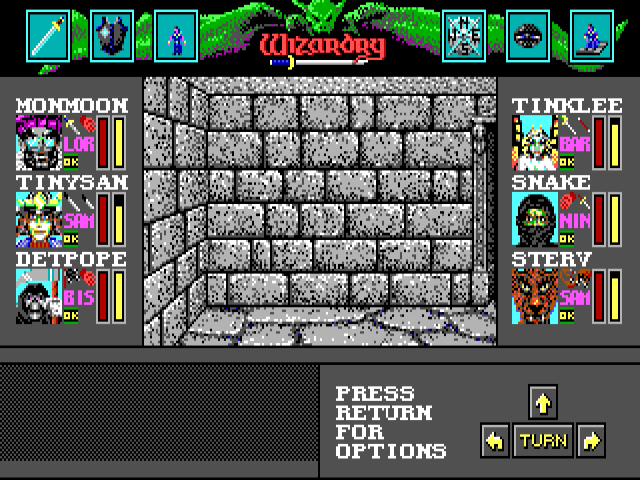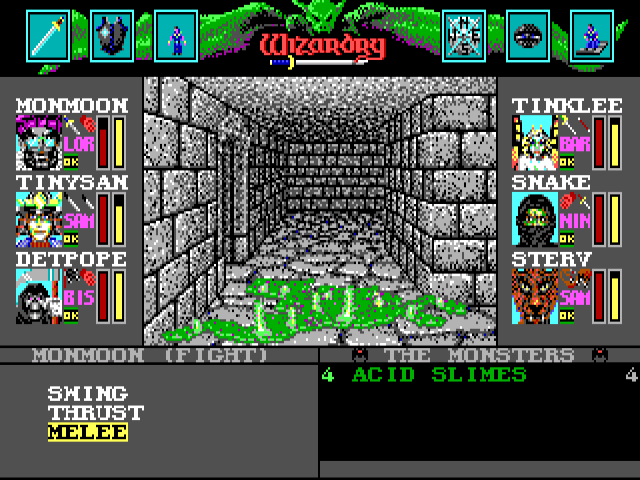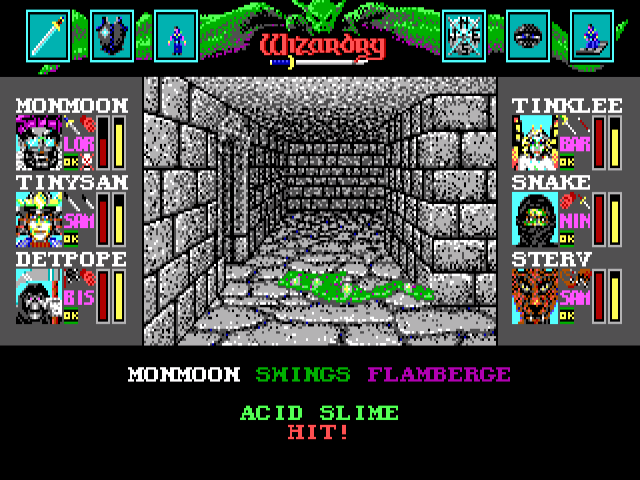 MONMOON SWINGS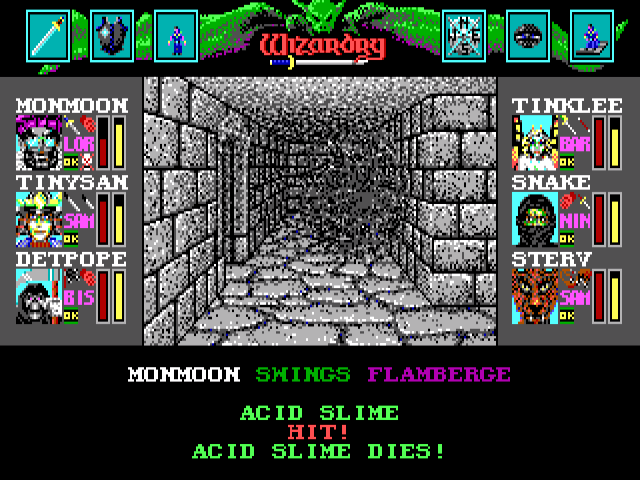 And it's good!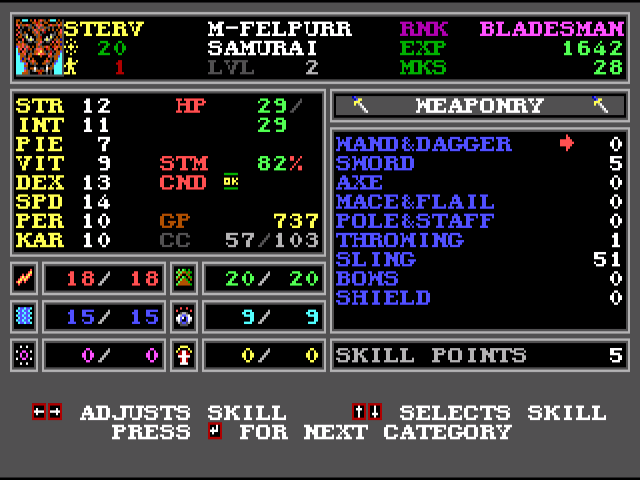 Since TINKLEE decided to be a BARD, STERV needs a new calling. A Samurai should be adequte for him. More discipline, but lording over peasants and being a warrior sounds like a good thing.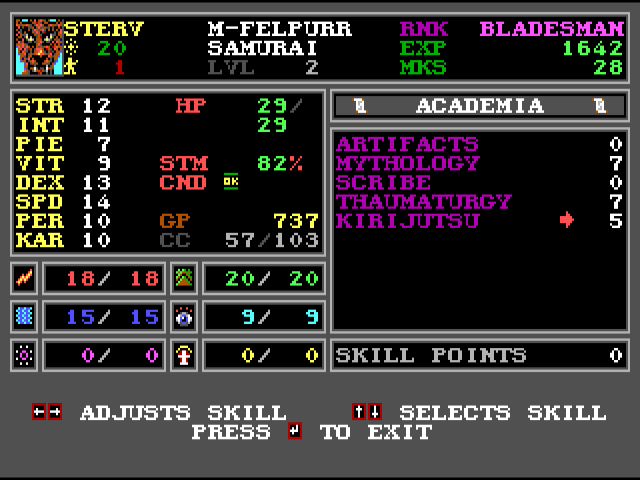 More importantly, access to Kirijutsu. I want more of that. MORE.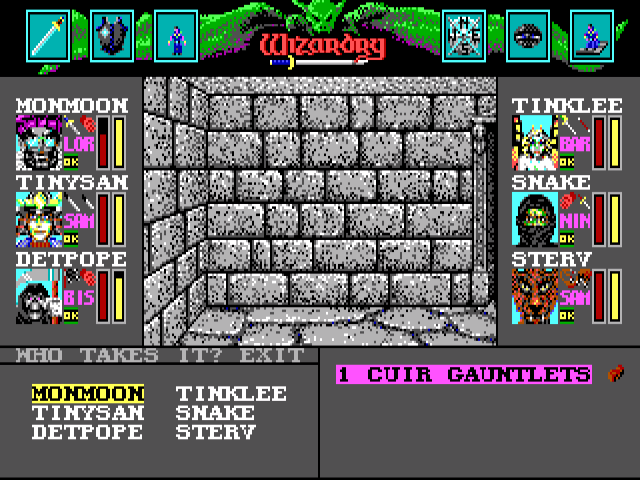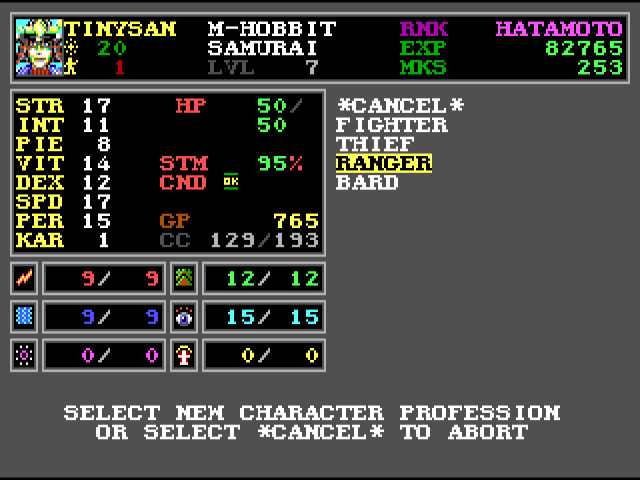 TINYSAN also needs a reason to be. Ranger it is.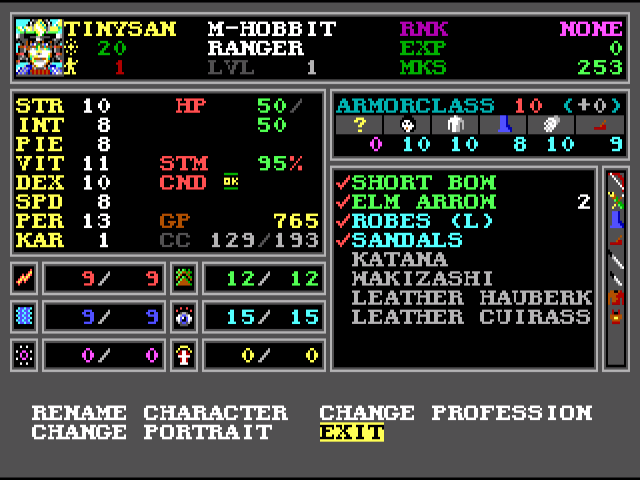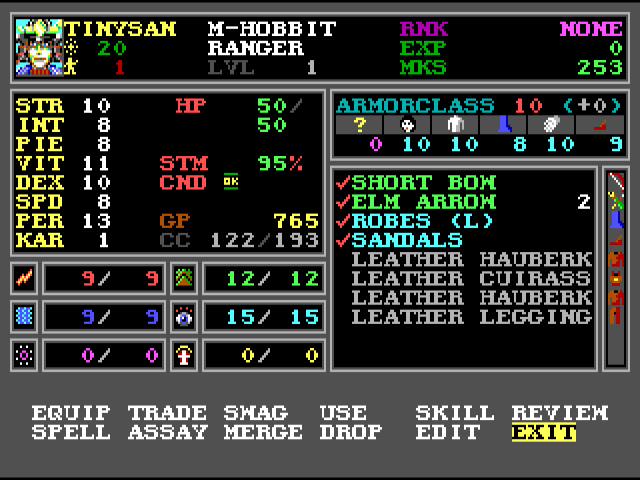 And that is after a bit of reorganization and giving stuff to STERV. Need to find a damn vendor or something soon, or the arrow stuff is gonna be USELESS.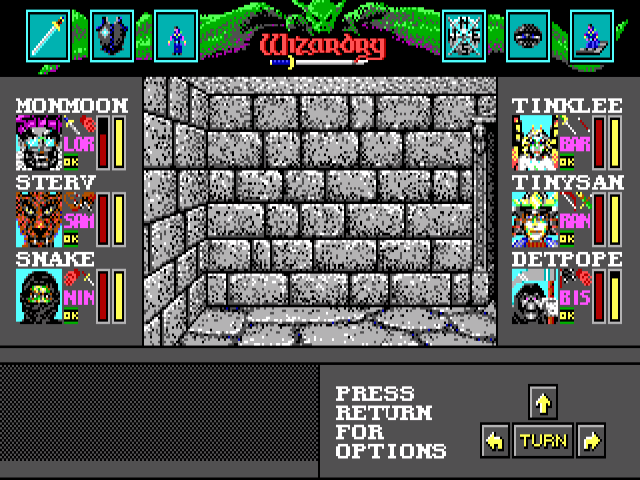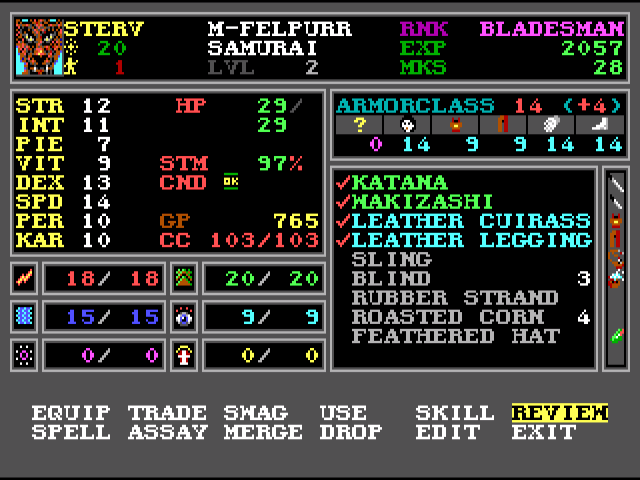 mmhm.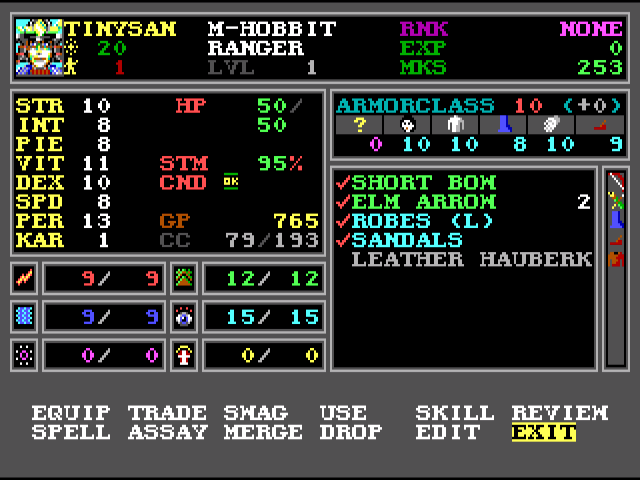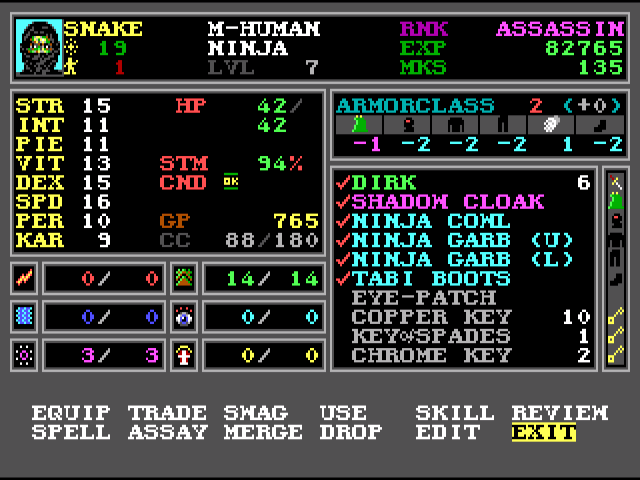 SNAKE remains the same.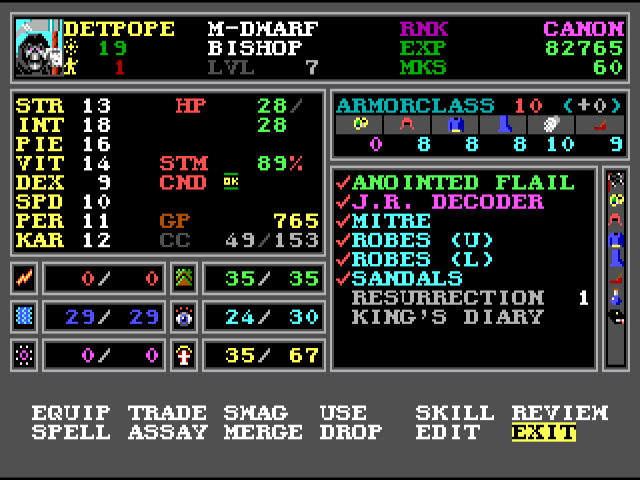 And so does DETPOPE.
They will eventually change. But not yet.