Part 57: Things go boom.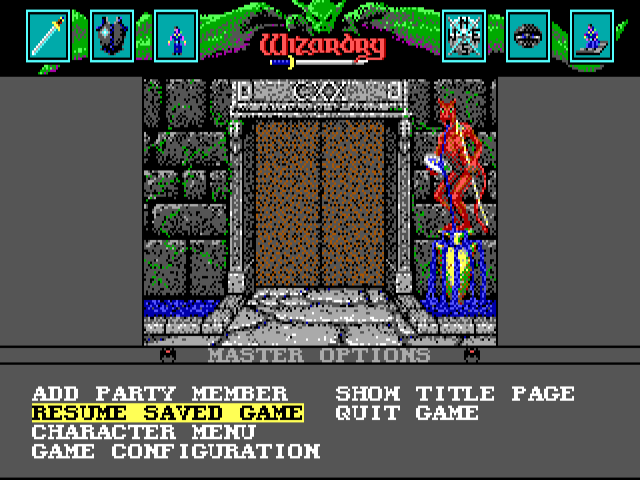 Let's continue! Automap! AUTOMAP!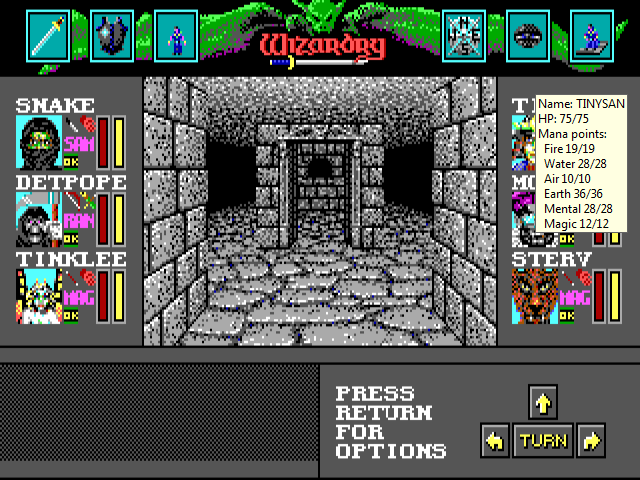 The automap thing also adds tooltips on the game itself. Which is honestly VERY very neat. I won't use it much, but it is interesting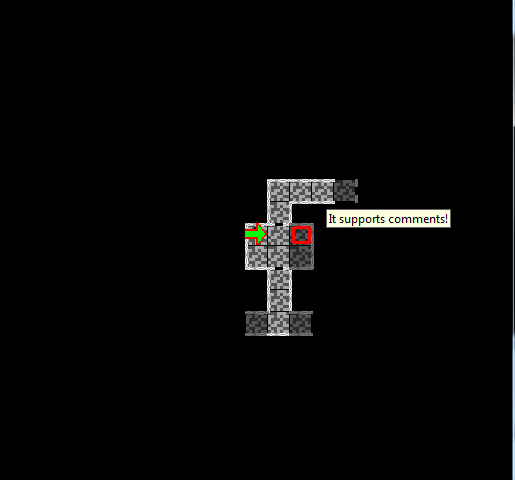 The automap itself also has comments that can be added to it. Again, pretty damn neat.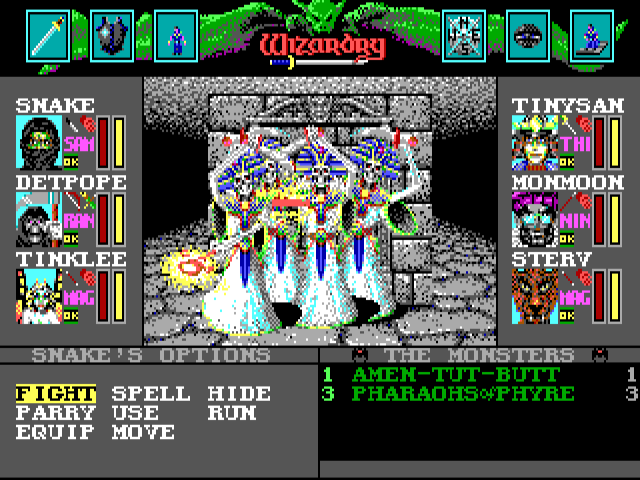 Back to trying to fight this. Boss!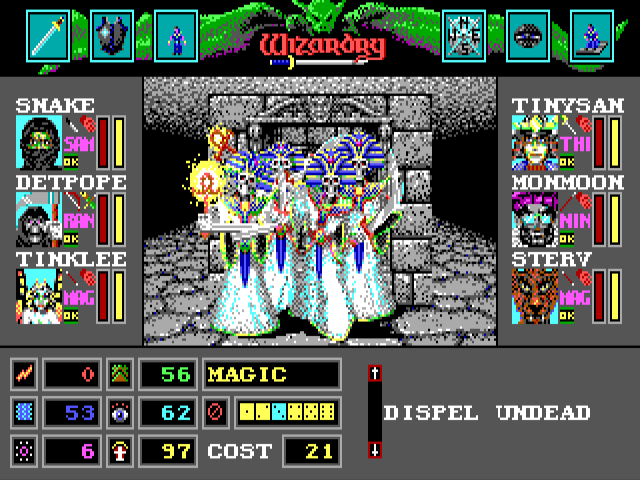 This is a good spell!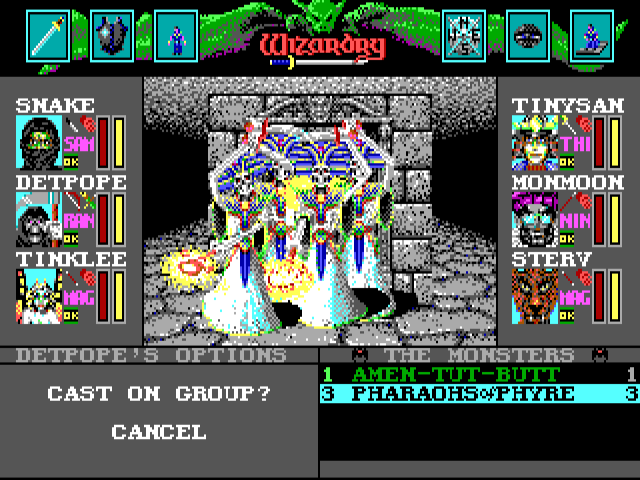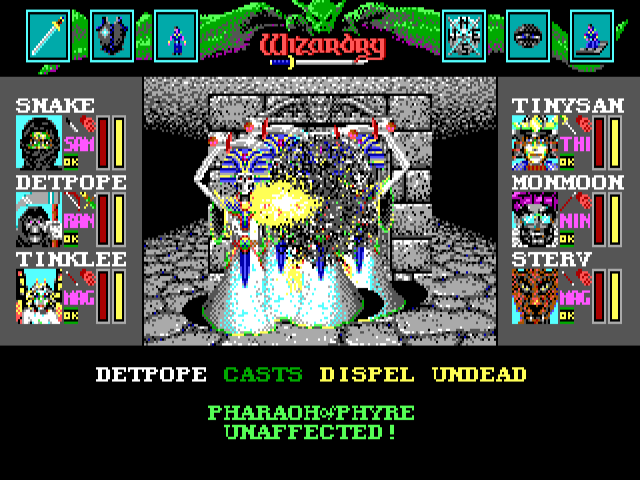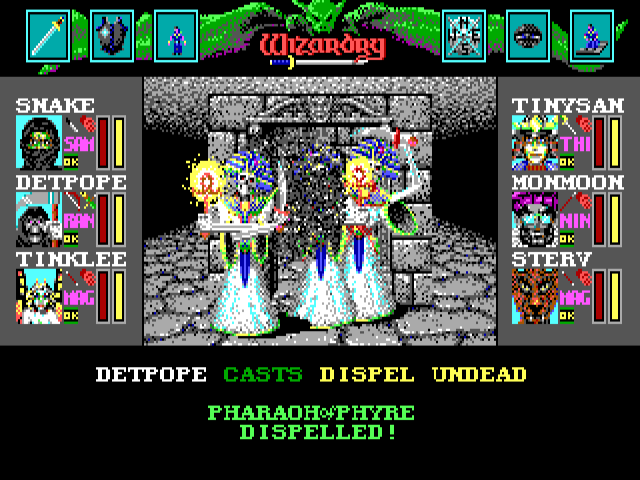 And it works!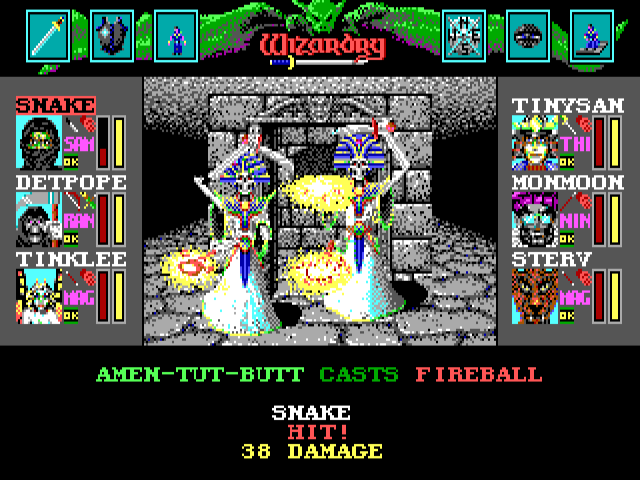 Amen Tut Butt hits REALLY HARD with his magic. Dang.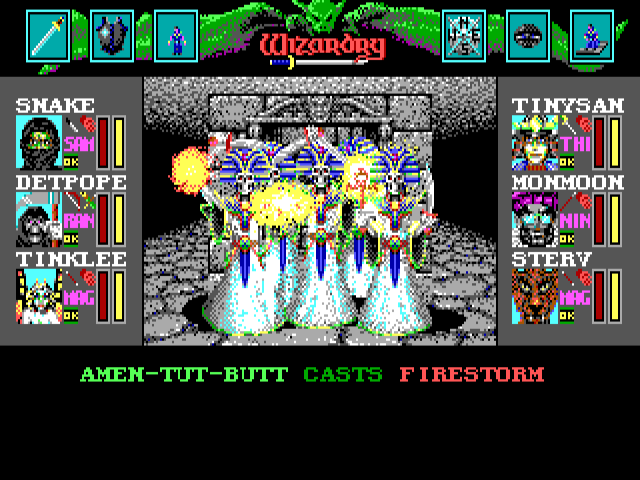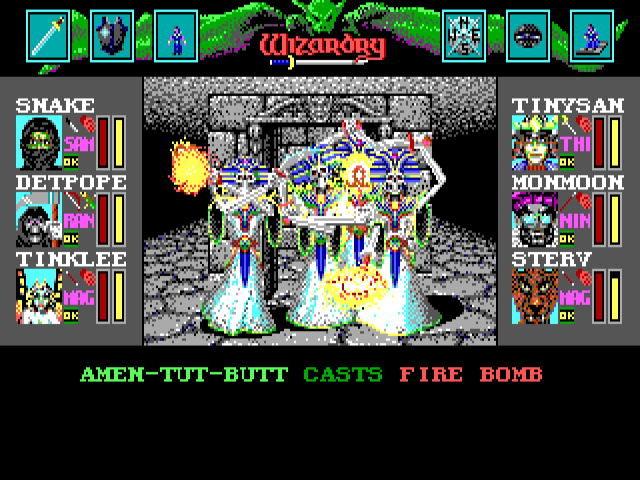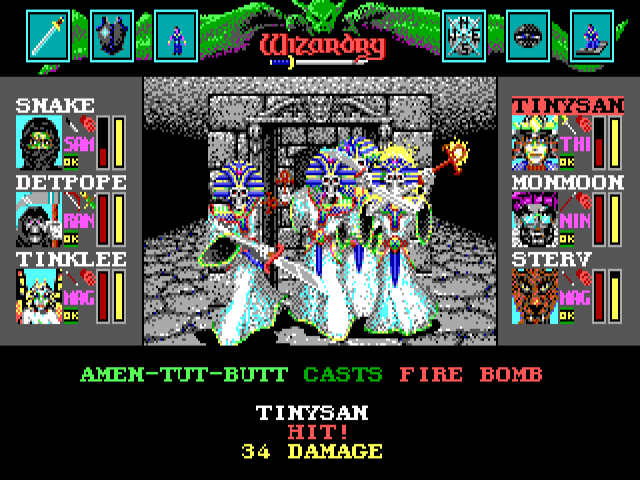 Daaang.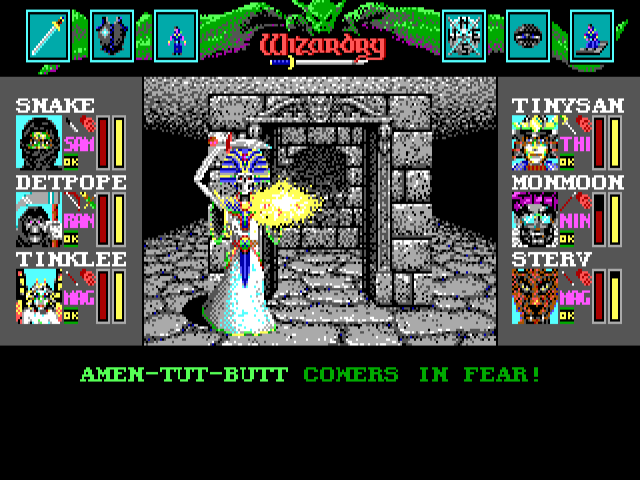 This took SEVERAL attempts, actually.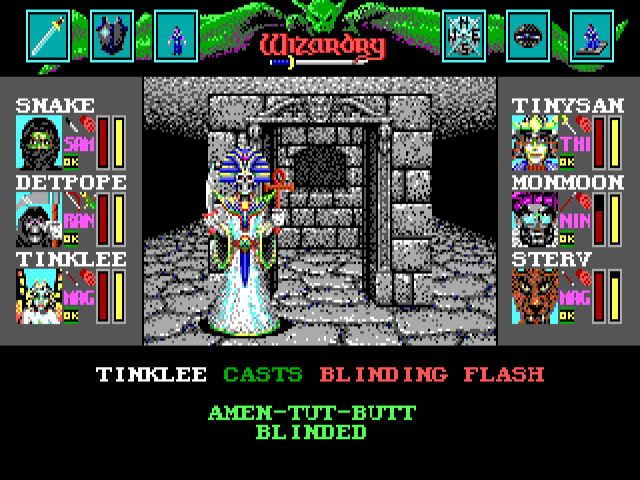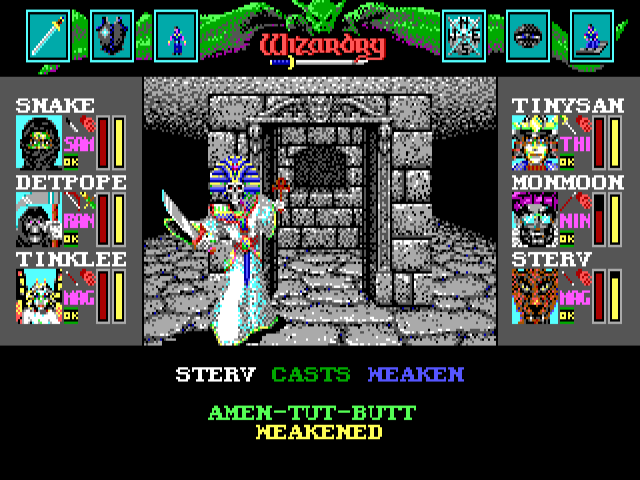 I cannot but snigger at the names.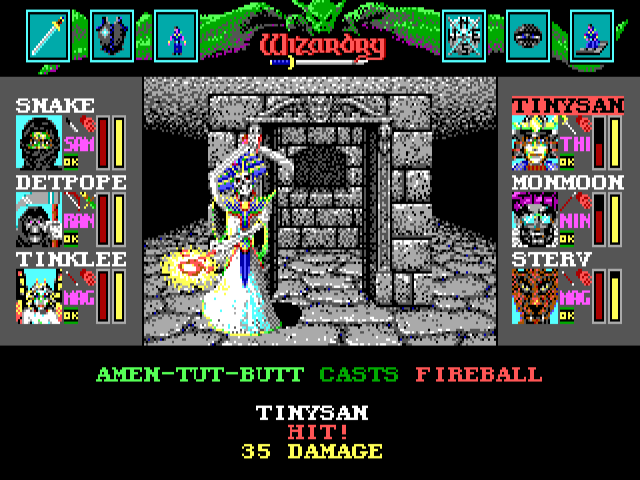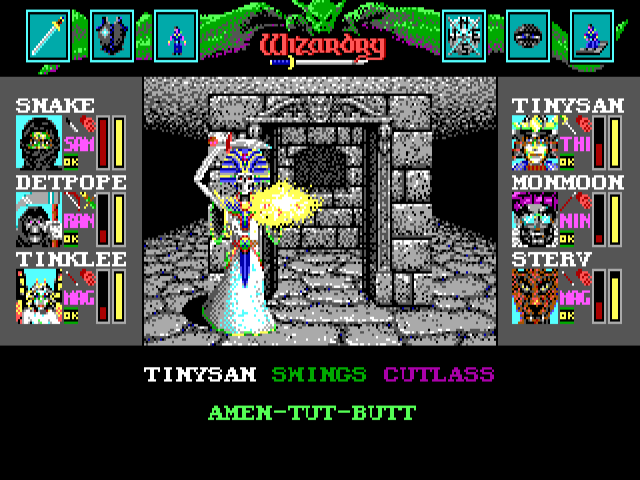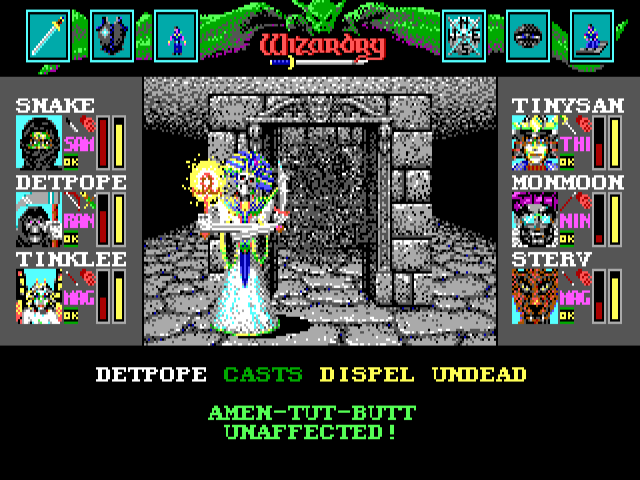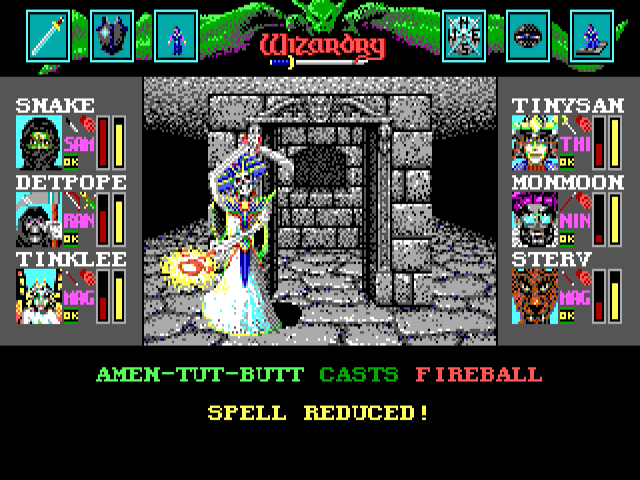 And even so, Amen Tut Butt is VERY dangerous.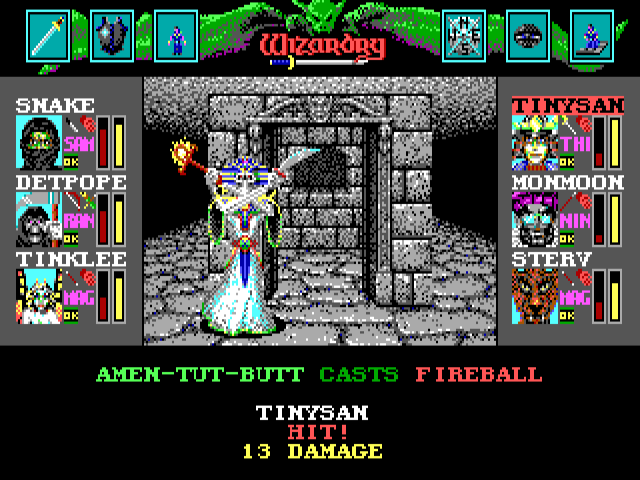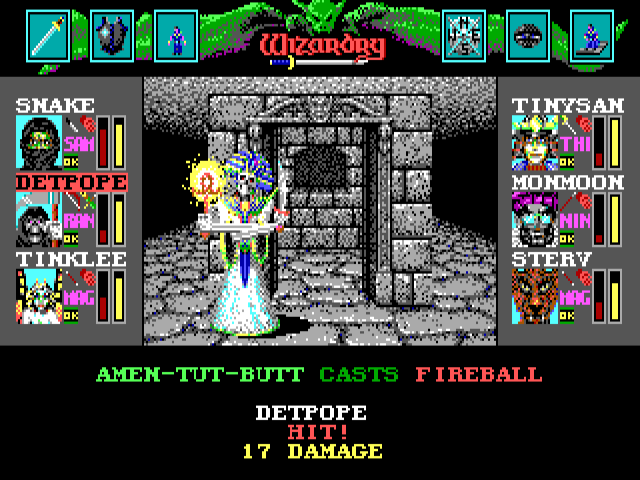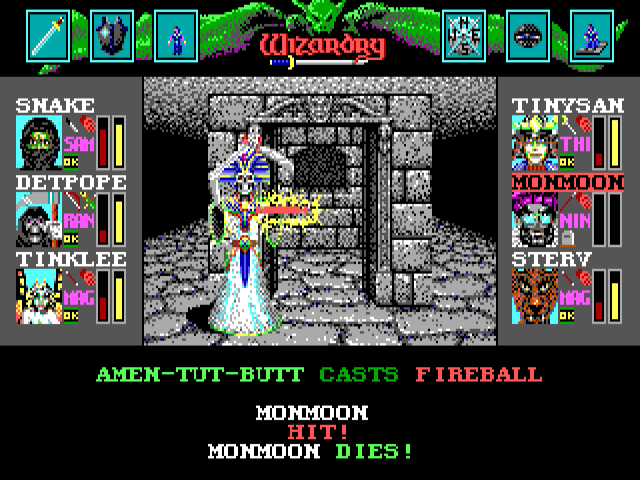 : "BLARG IM DEAD"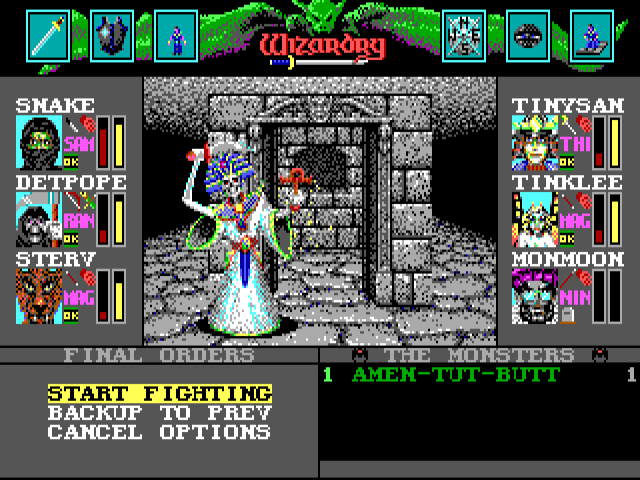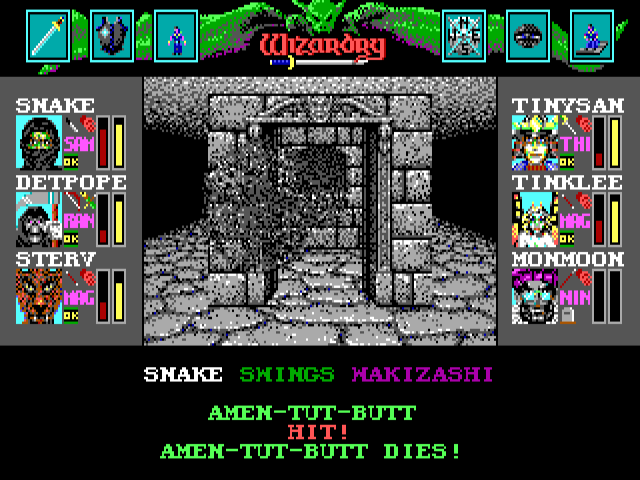 : "Victory is ours!"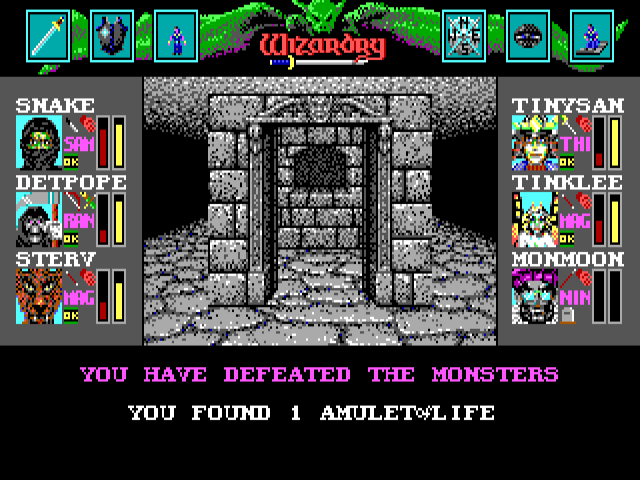 Convenient!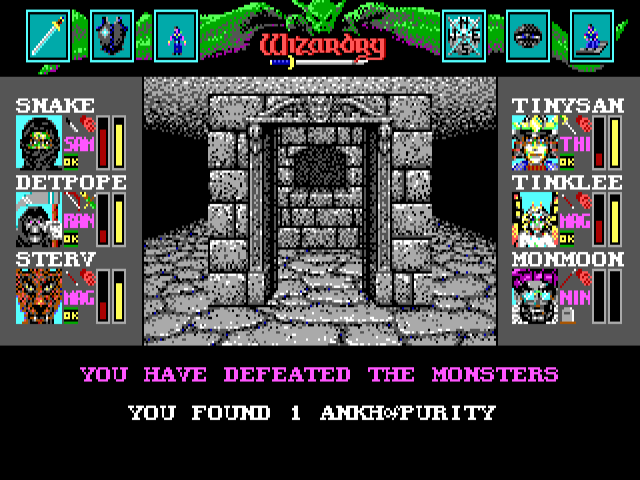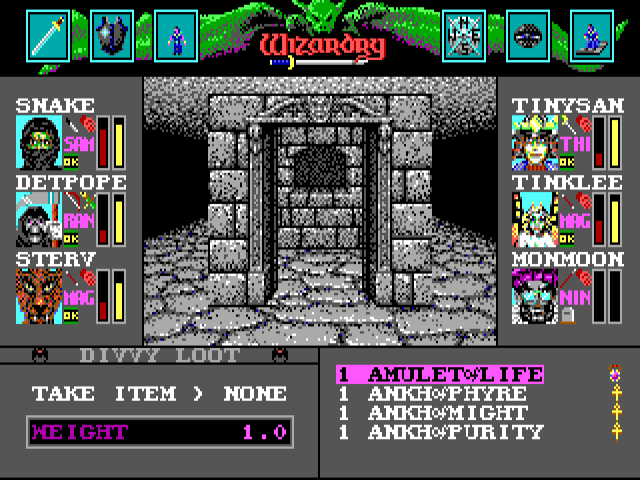 Equippables? Or usables?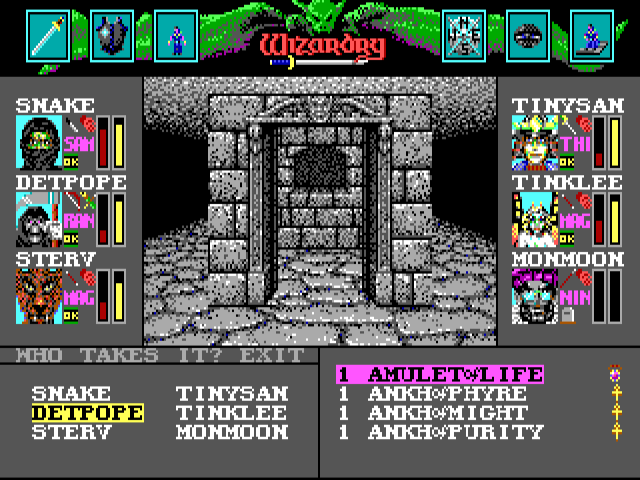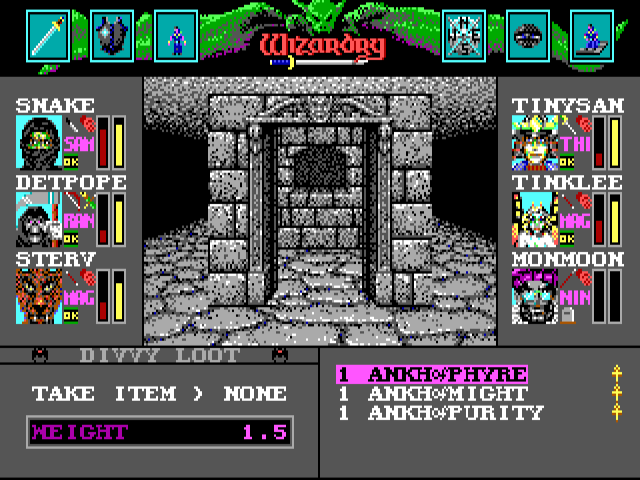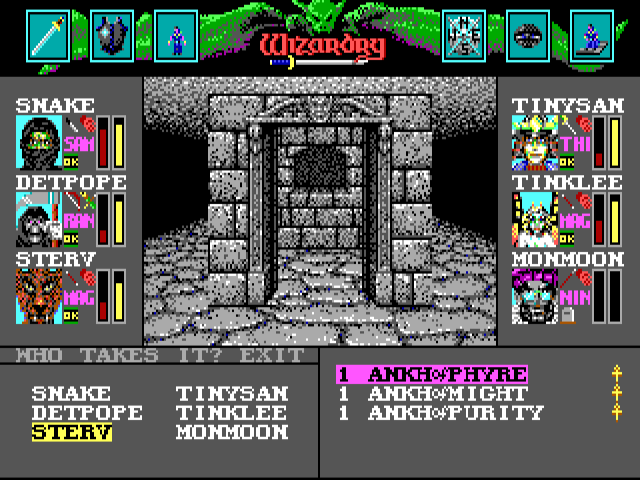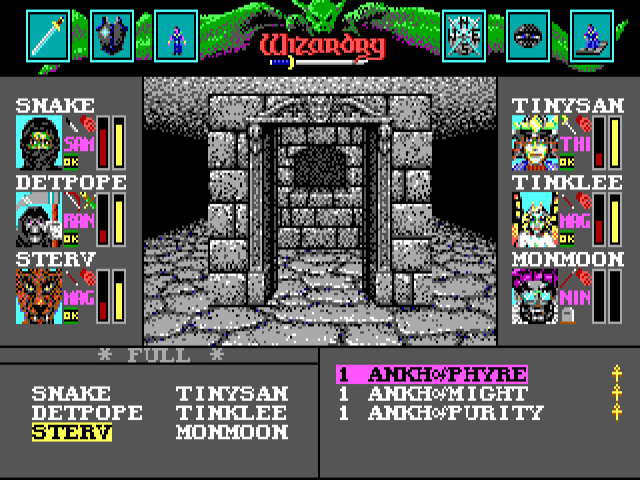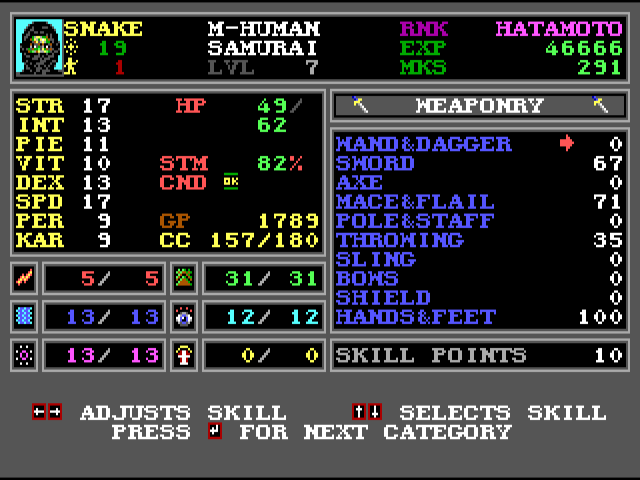 A good level up!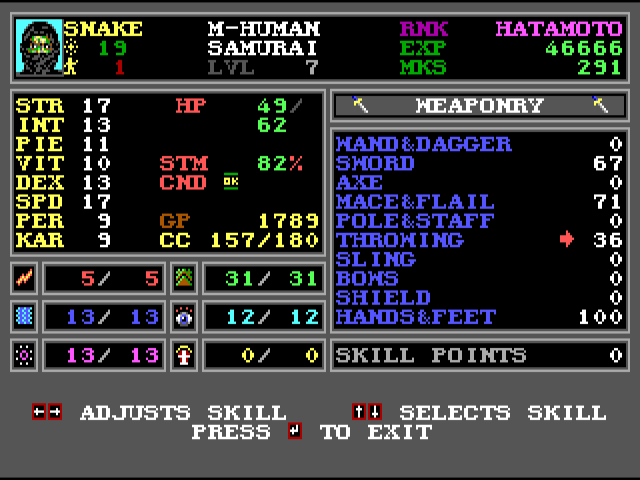 yeah most when to Kirijutsu.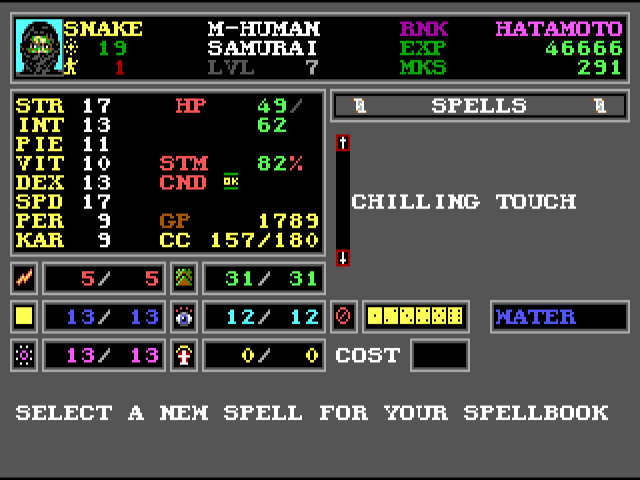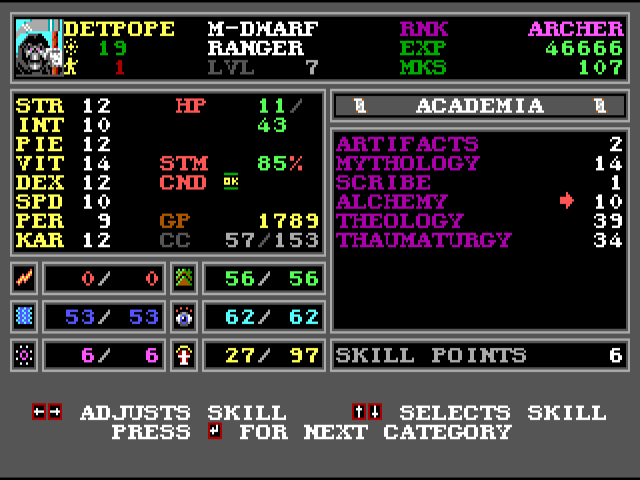 Mostly bleh level up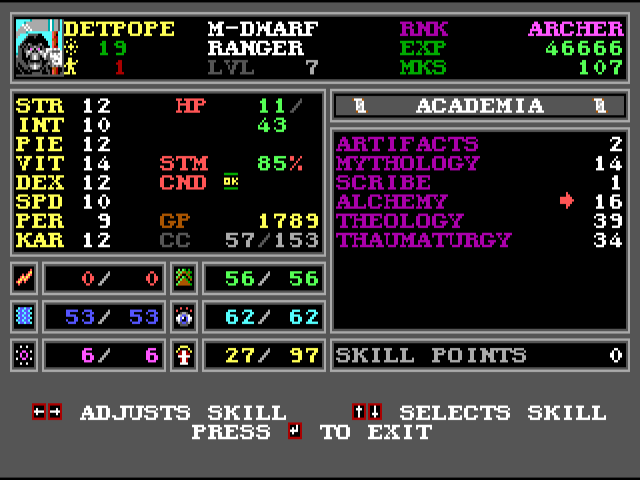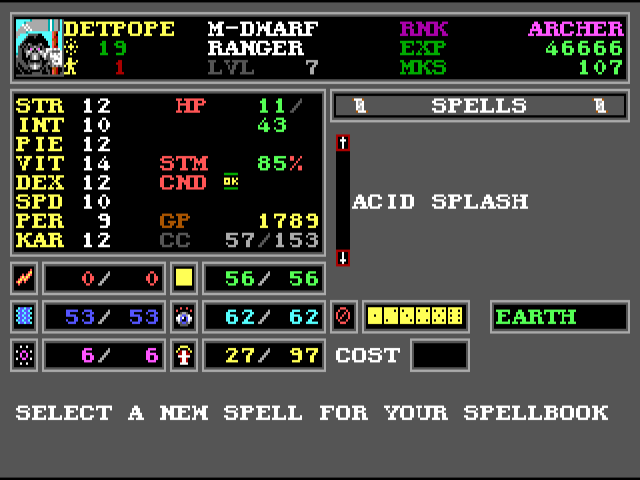 A new SPELL!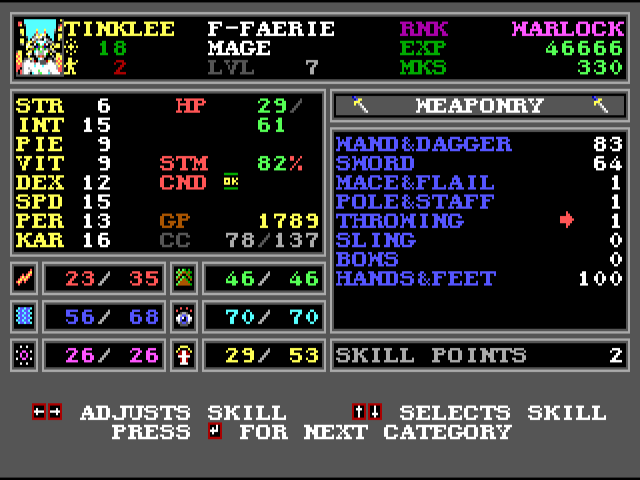 Also a rather bad level up, but I cannot really hope for something much better. It was repeated enough just to survive.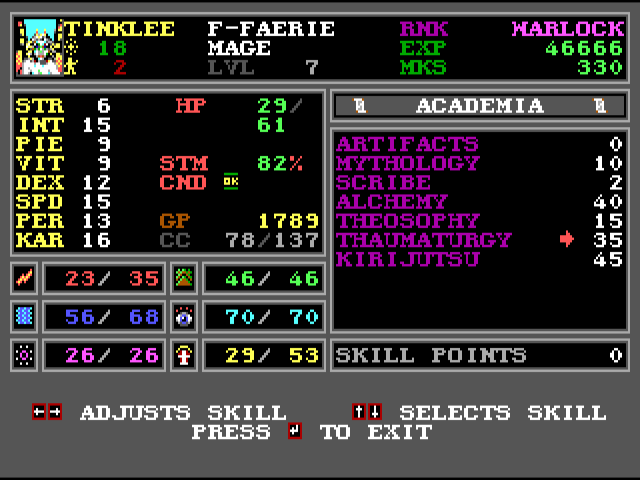 That is good.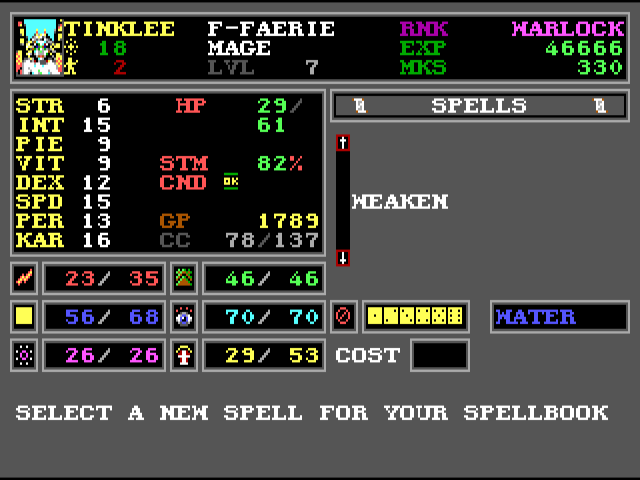 A very mediocre spell that could have been better.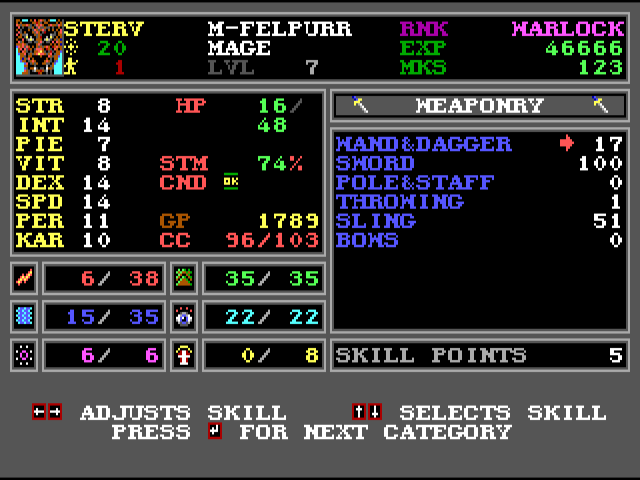 Could be worse.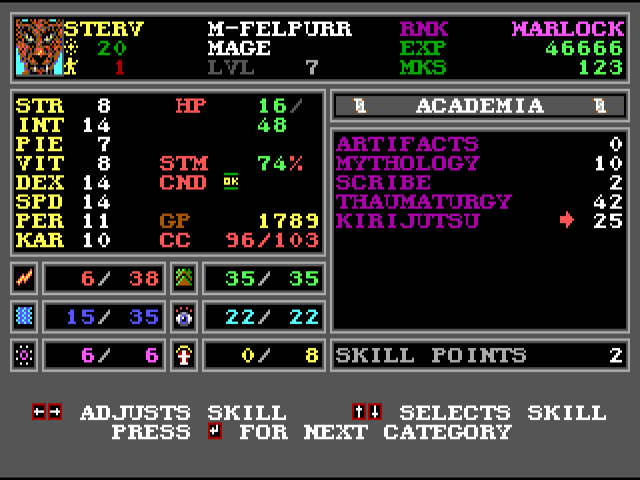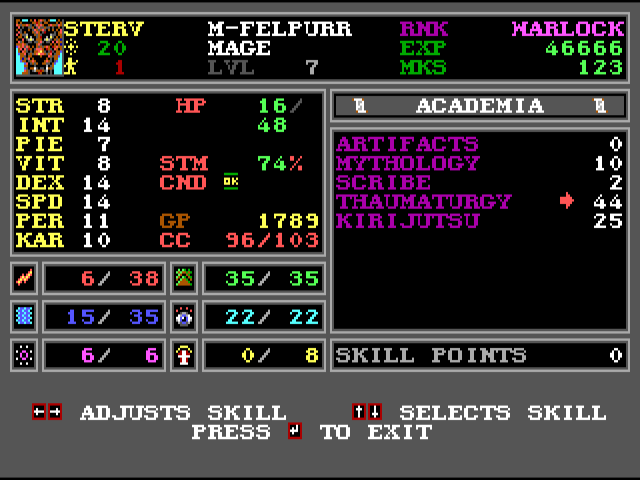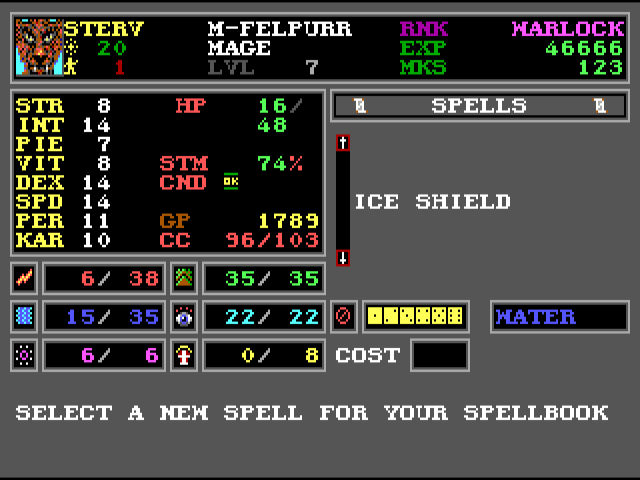 Fire and ice, why not?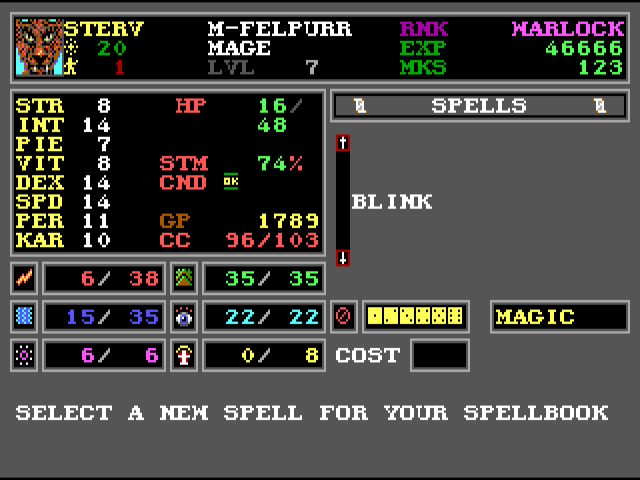 I somehow do not think this is going to be as good as it was in Dishonored.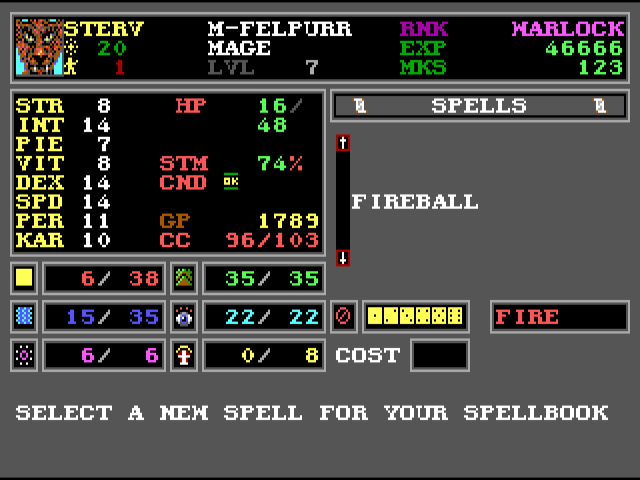 But as tempting s it might be, this is more tempting. By far.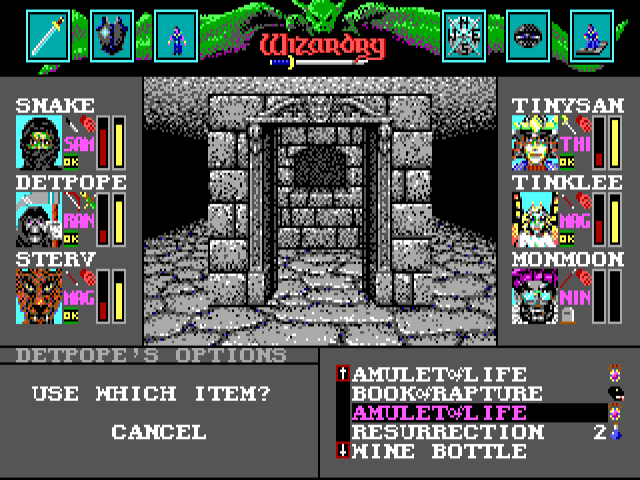 : "HE IS DEAD. HE WILL NOT BE ANYMORE."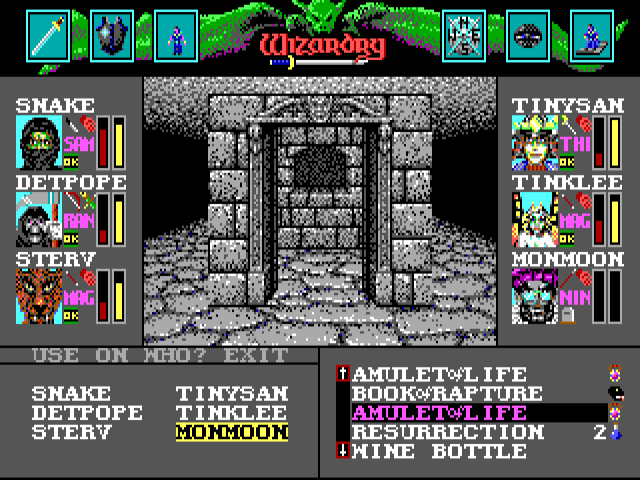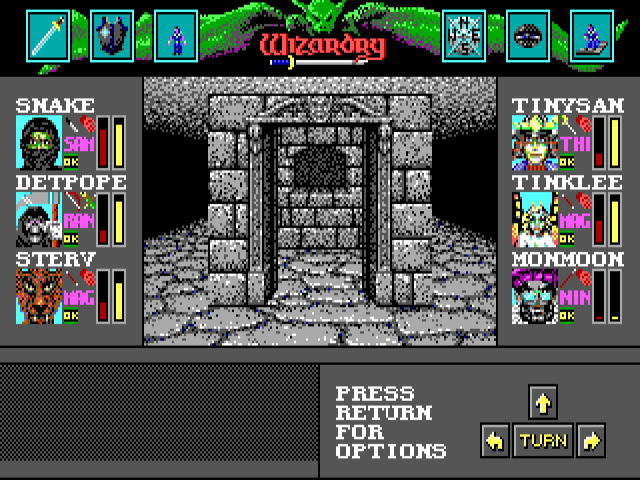 : "DED MI GARBL"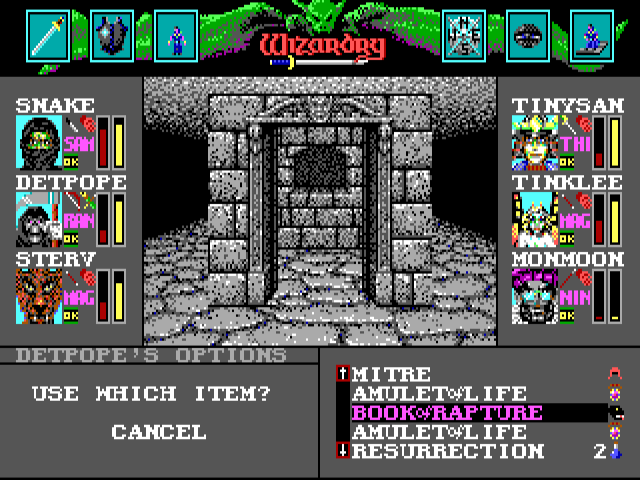 : "That... felt bad."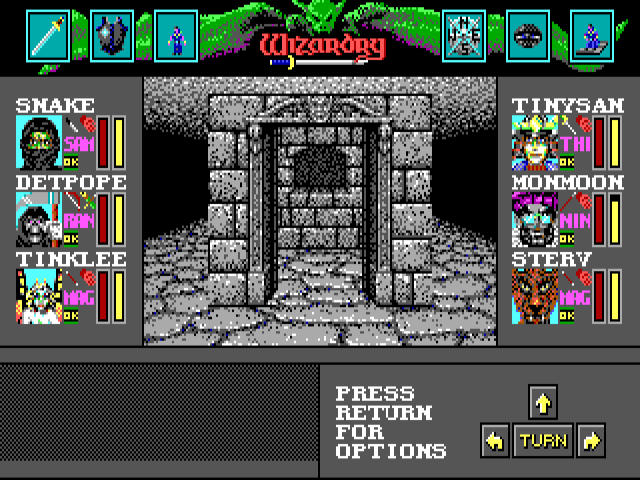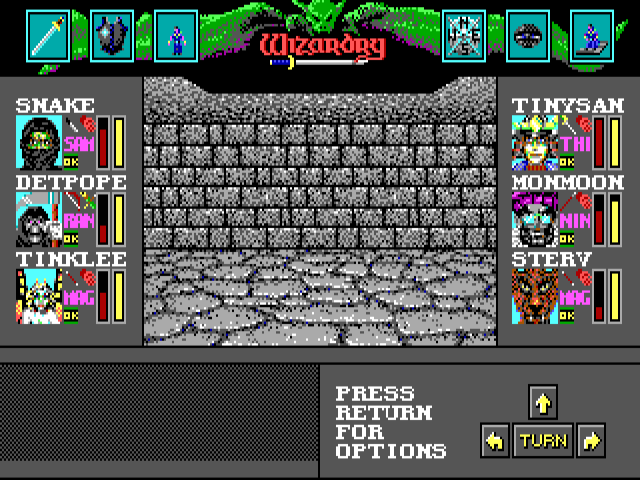 Well. That is a hole. A HOLE!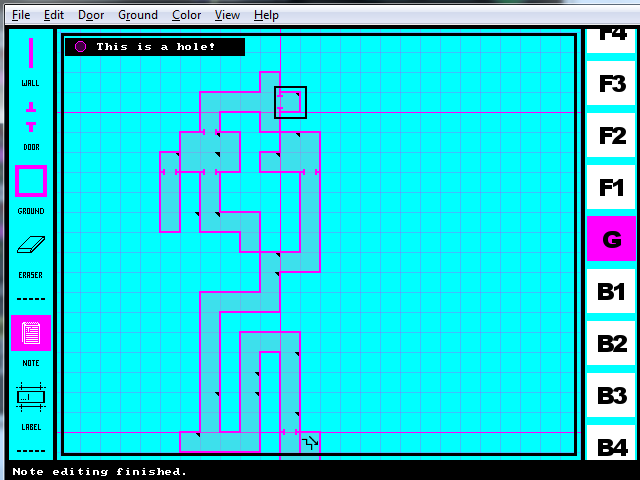 As mentioned.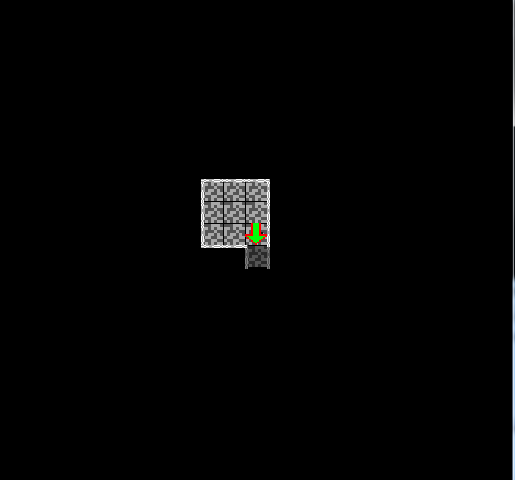 This is probably the elevator.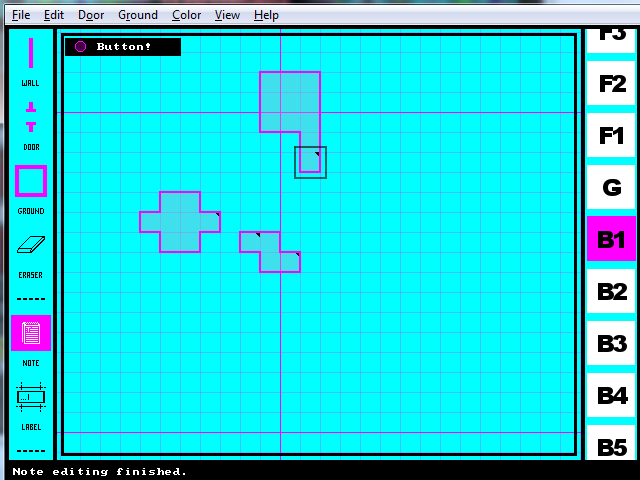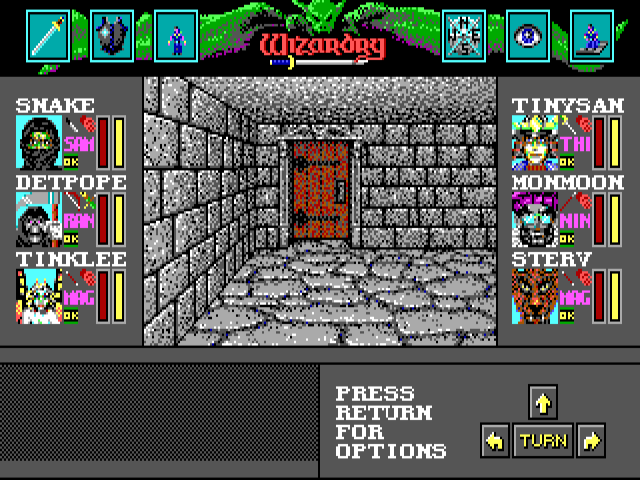 Yup.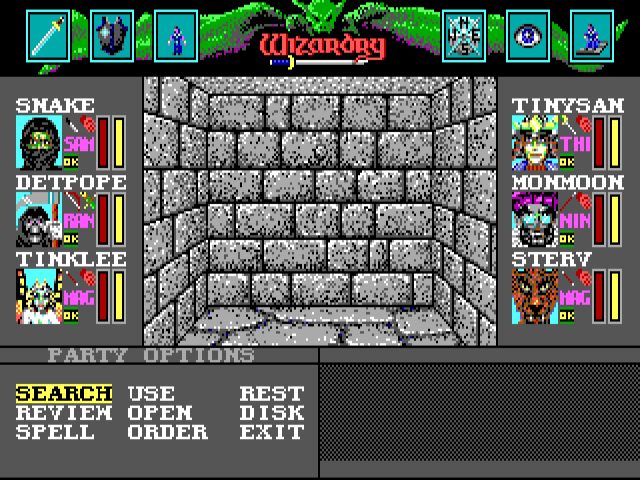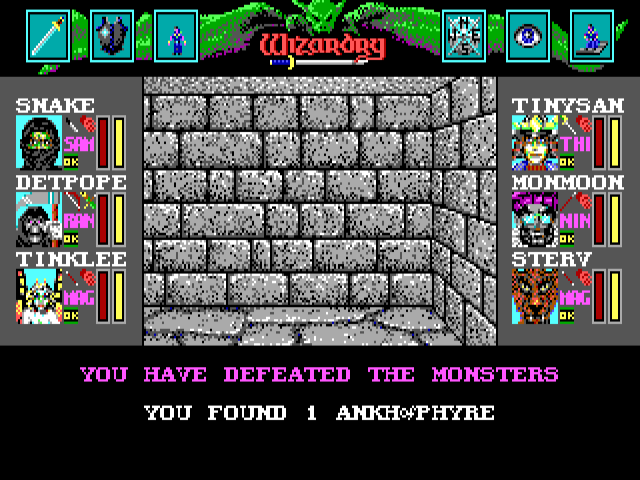 Another Ankh.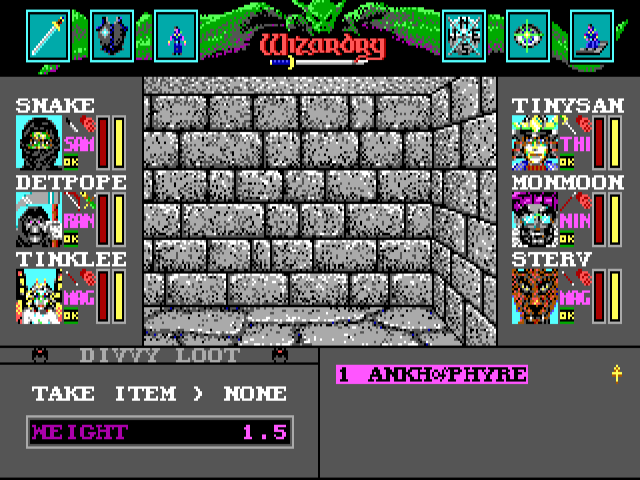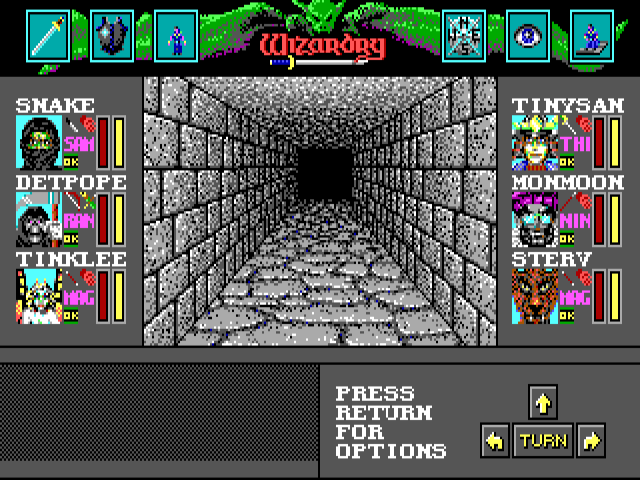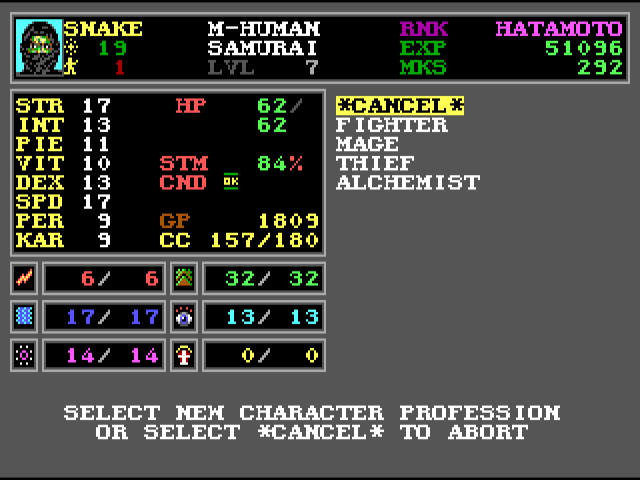 SNAKE can be a bunch of things. Maybe an alchemist?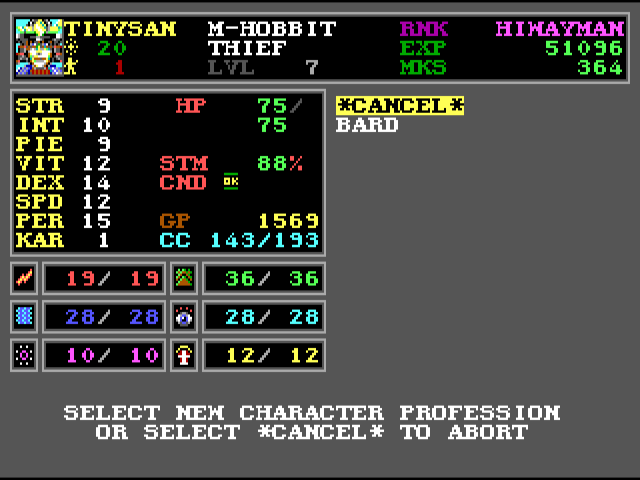 : "I feel the urge to sing!"

: "Cannot be worse than the cat."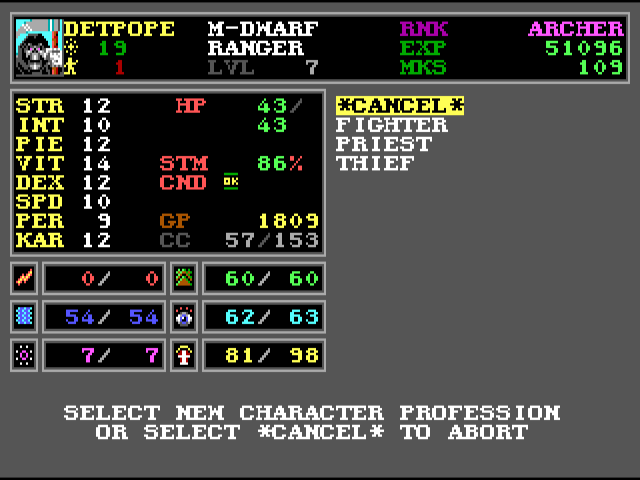 DETPOPE can be a bunch of things. Maybe a thief?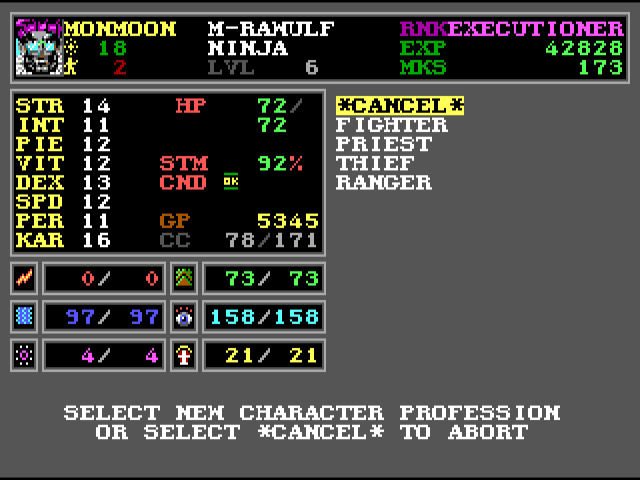 MONMOON can become useful things, but he will get a couple more levels. Yeah.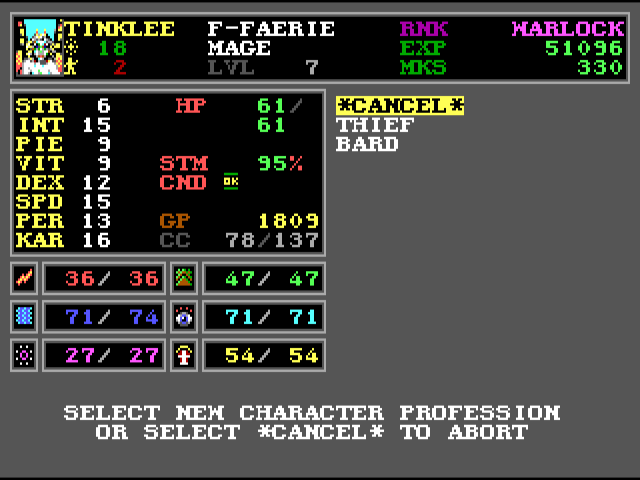 TINKLEE will probably be a bard. Again.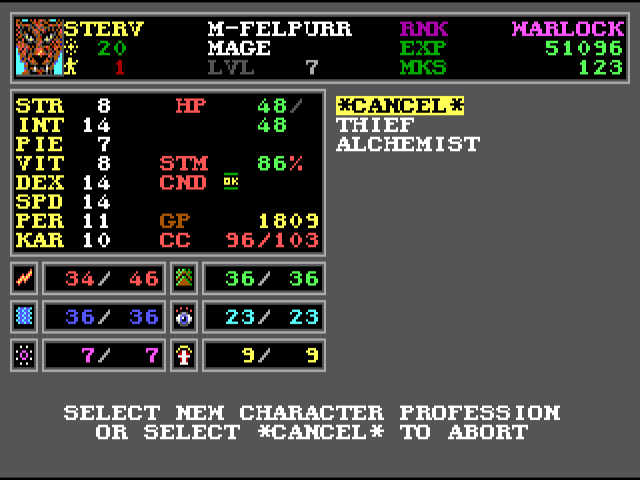 Unless STERV has a very good level up in the next time, he is gonna dabble in alchemy for a while.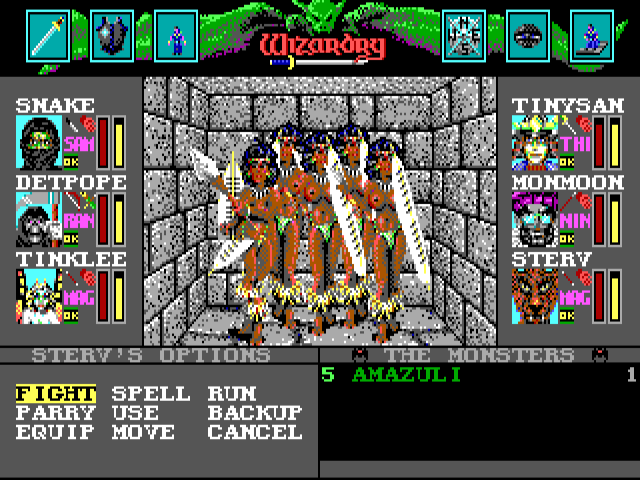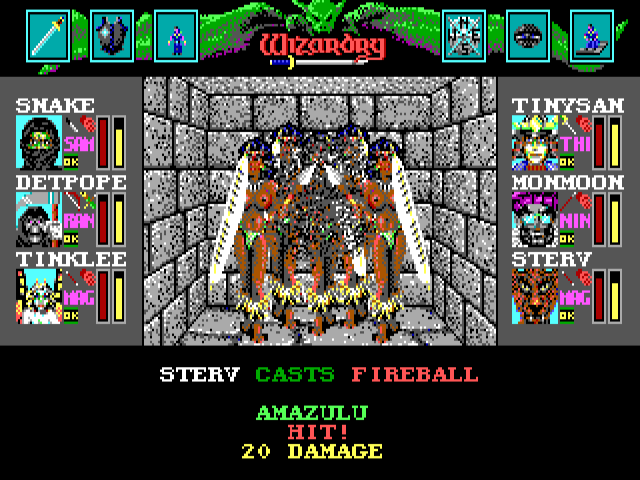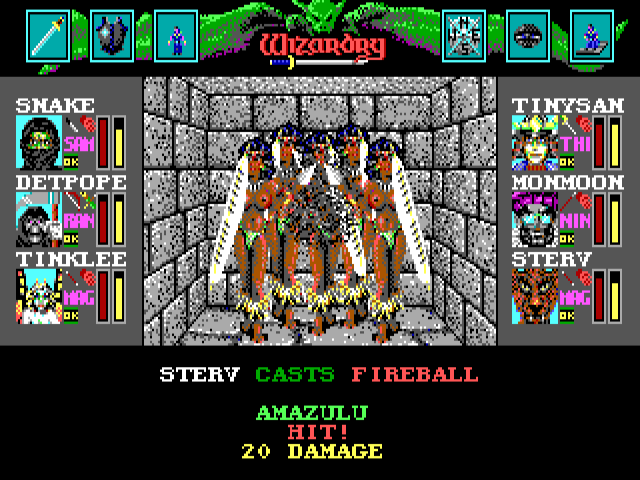 The fireball is a good spell! I knew it!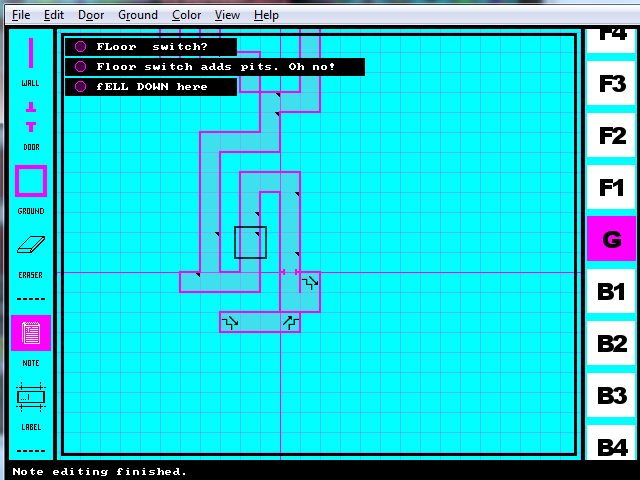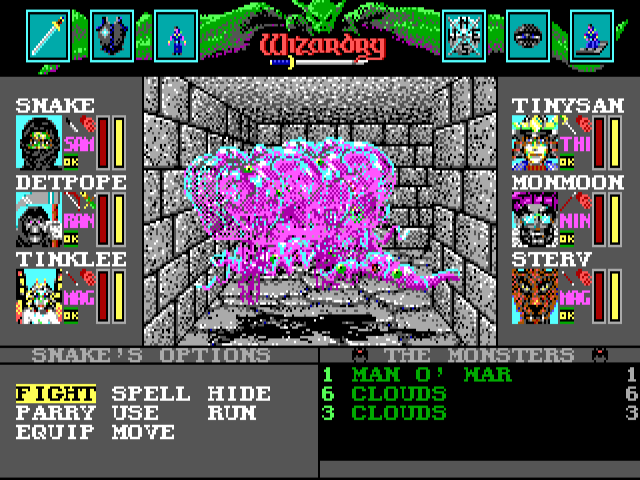 Men of war!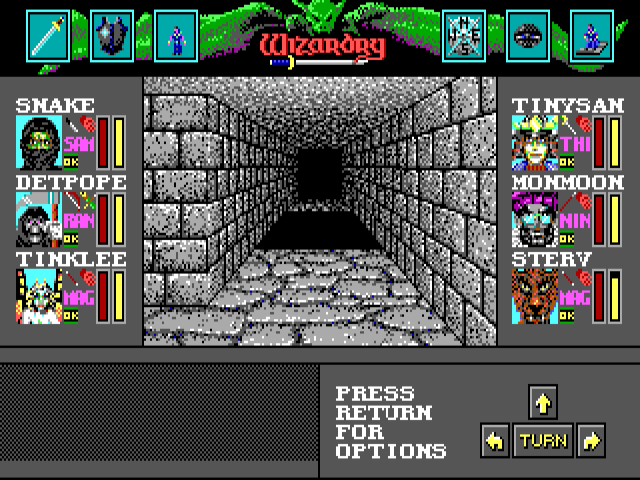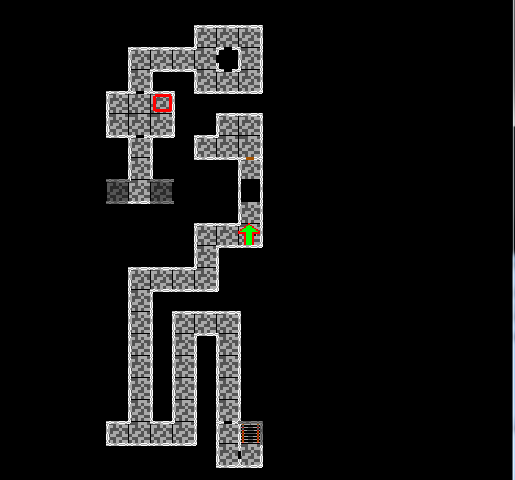 And holes. Many holes.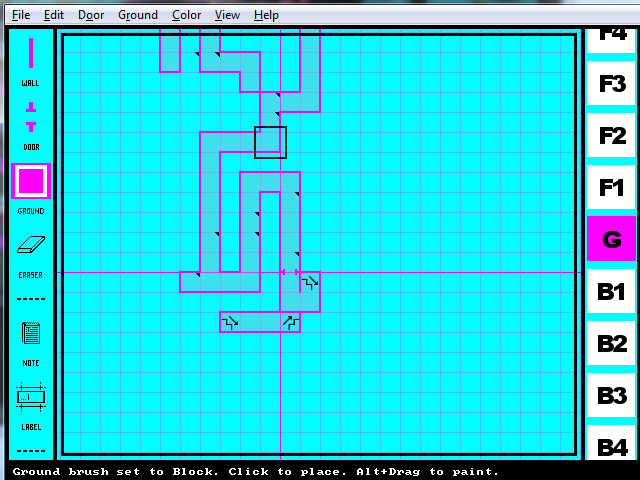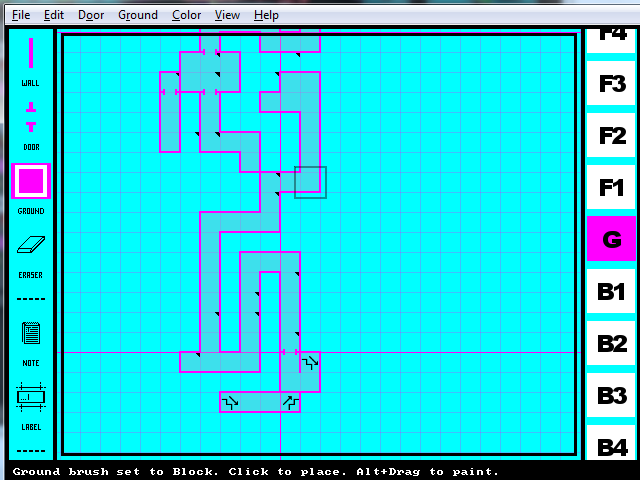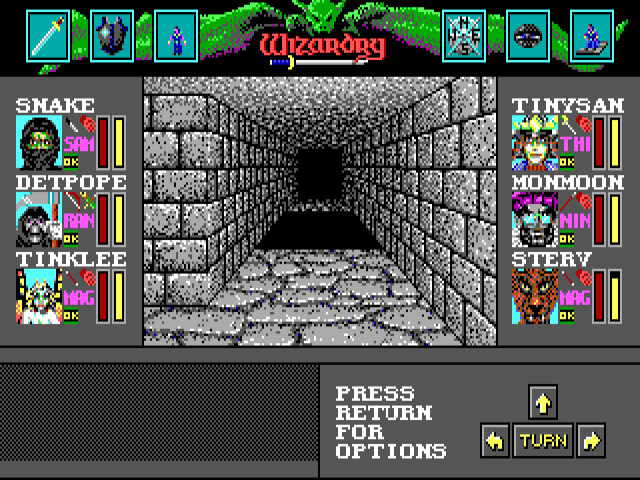 This is a way to fall. These are not deadly falls. But one would not know that normally, would one?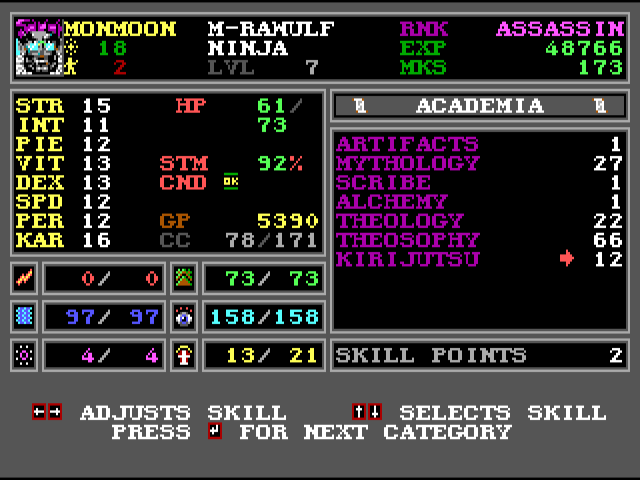 Wheee.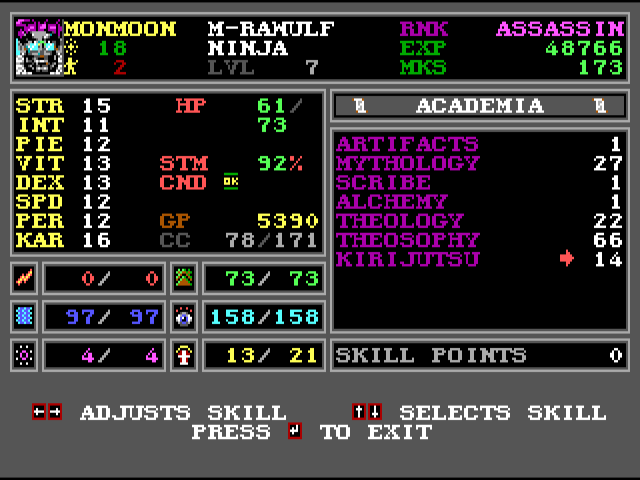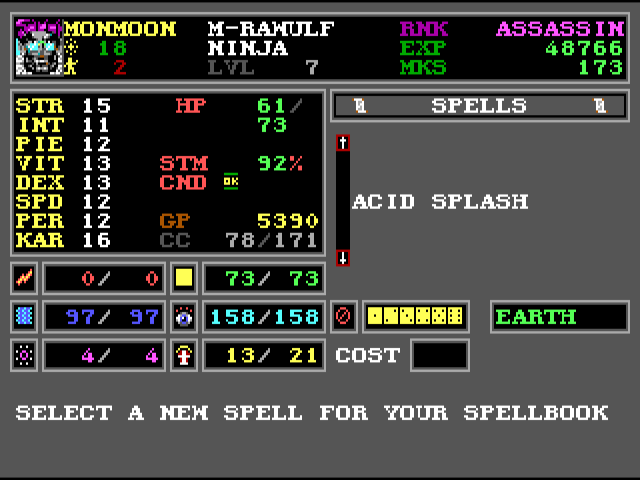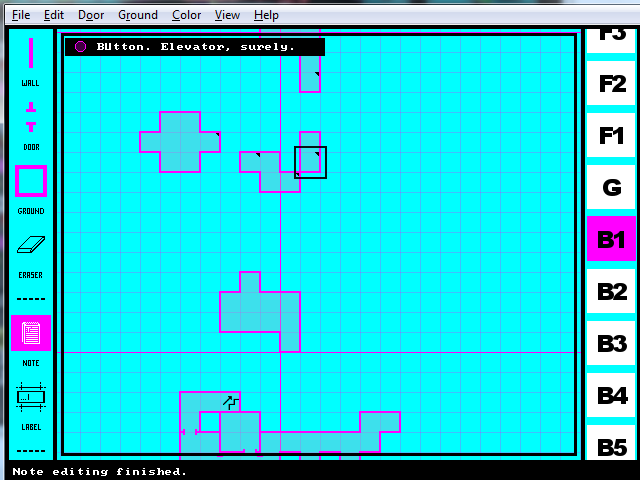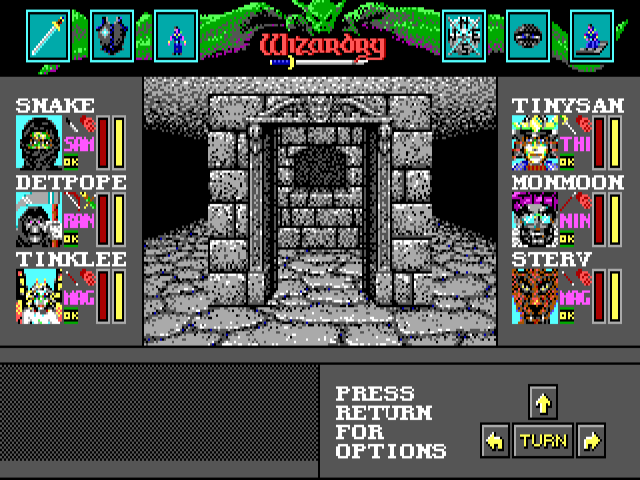 Back here.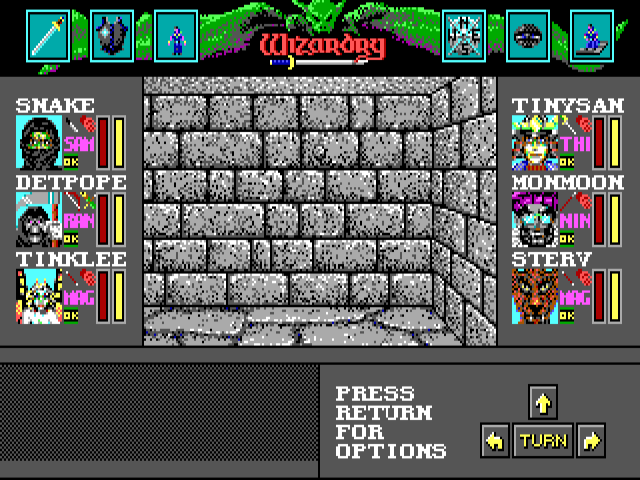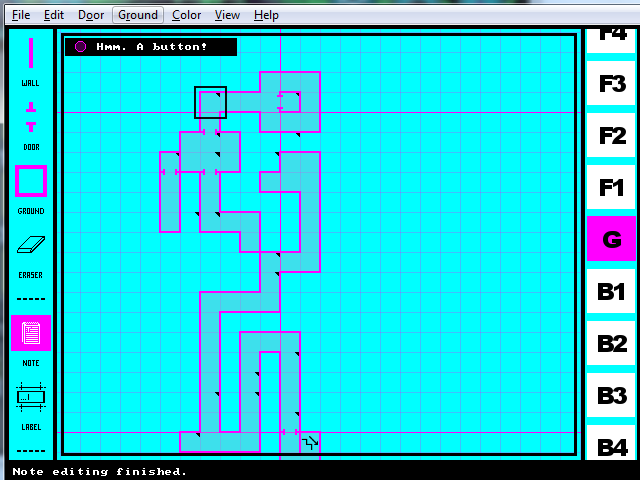 A button!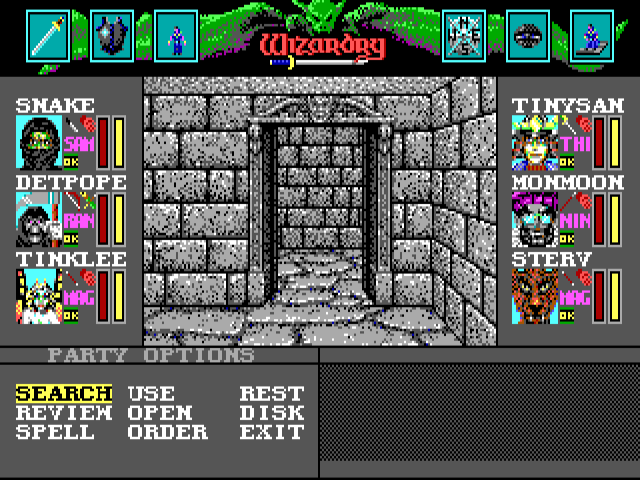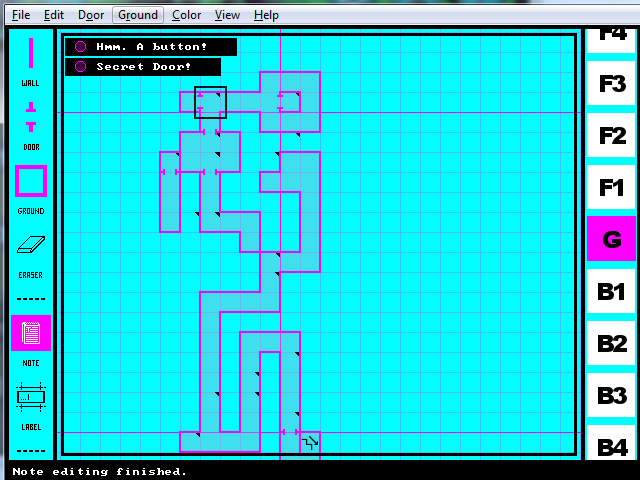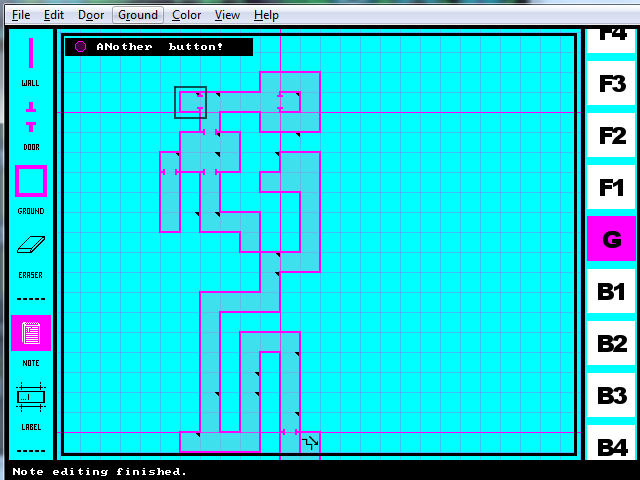 There is a secret button!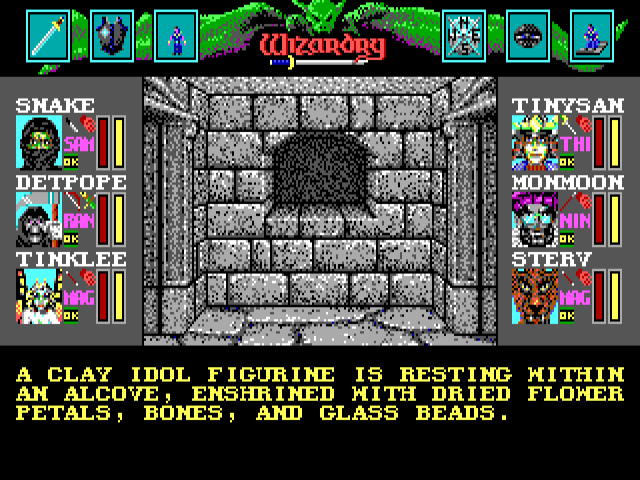 HMM. INTRIGUING!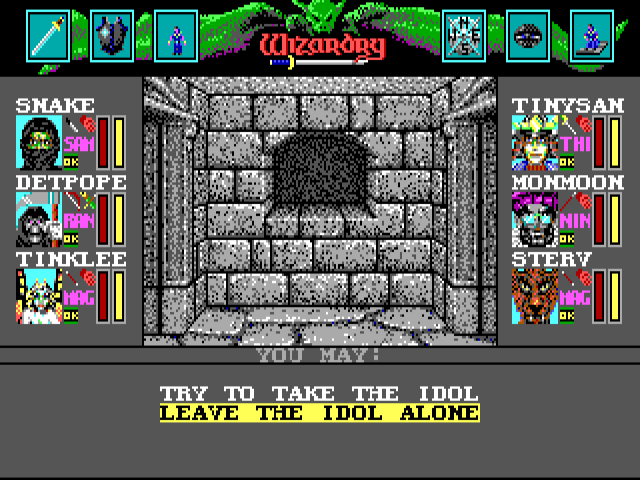 Yes, let's not rush.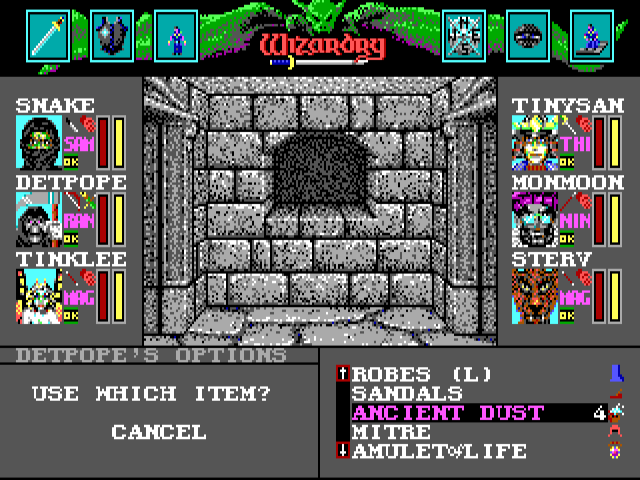 This will not work.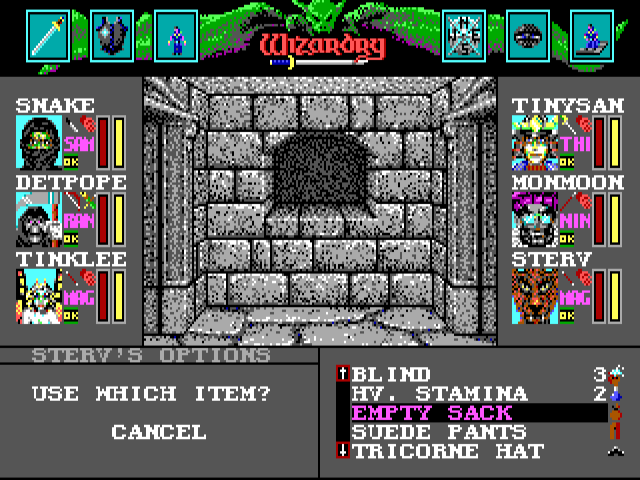 Aaaand the sack is empty. Dang.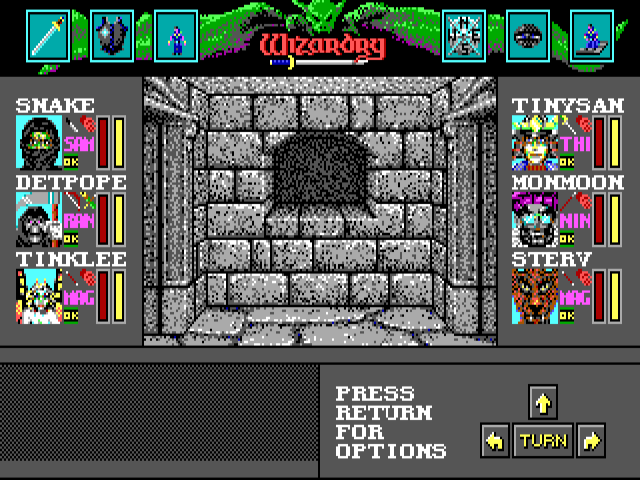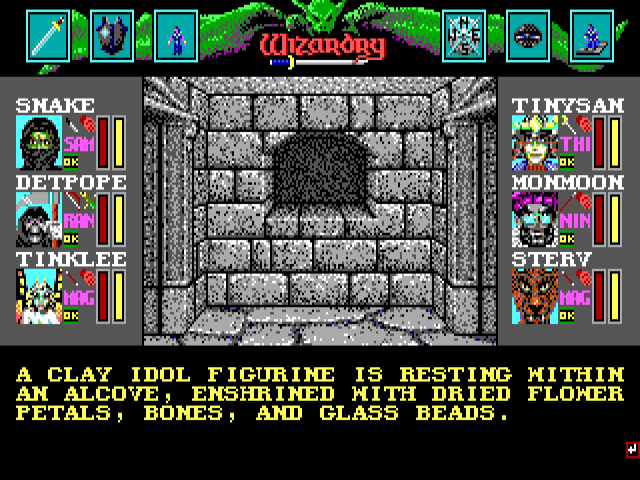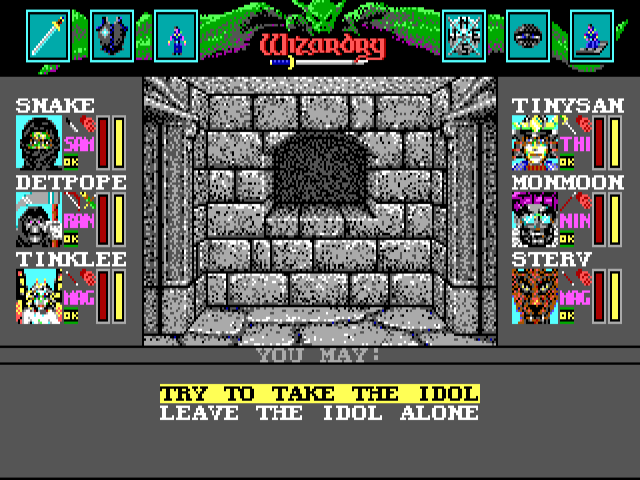 Well. What's the worst that could happen?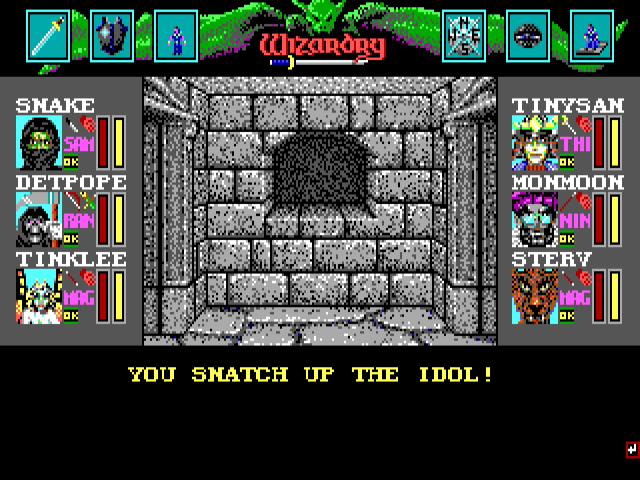 YOINK!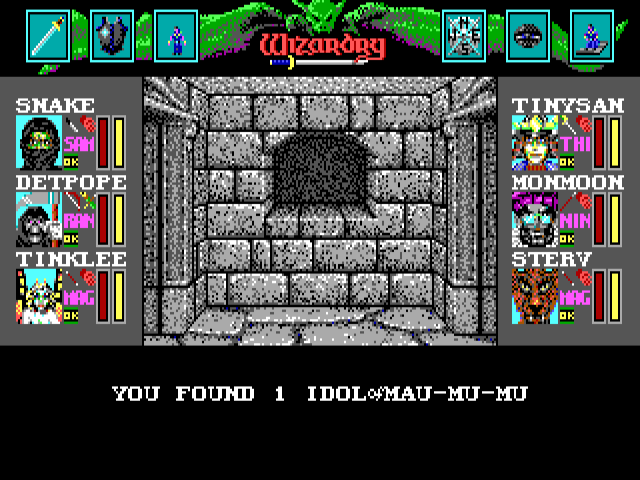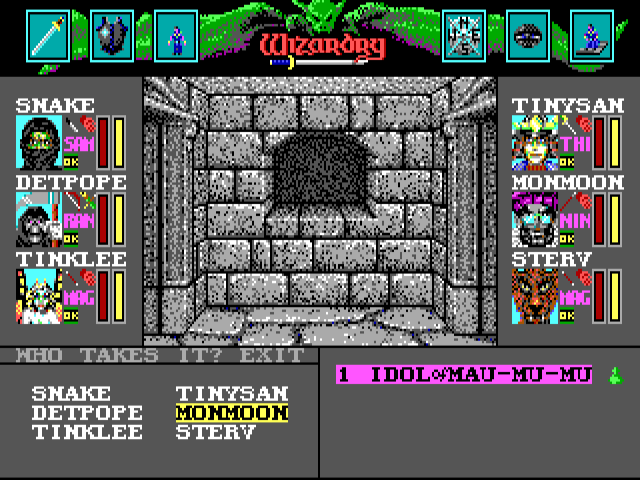 That sounds like a meow, so the catperson gets it.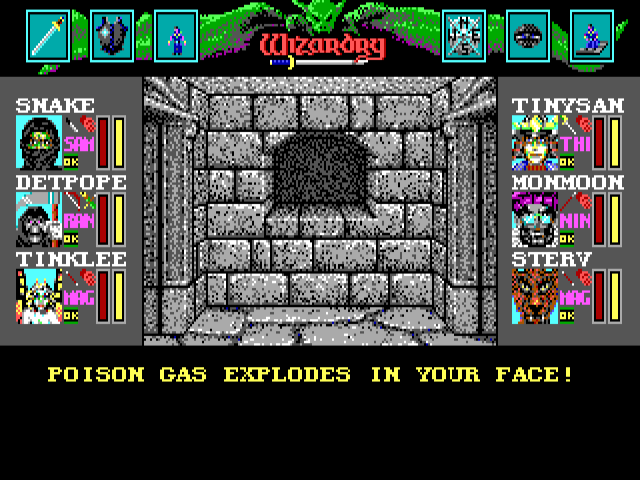 Well, fuck.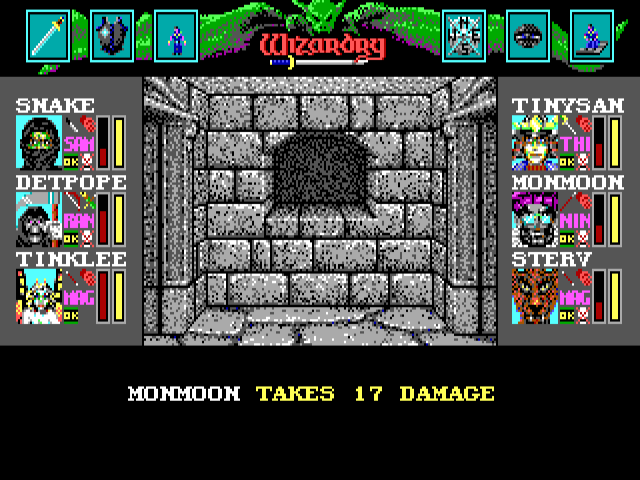 : "MY FACE IS MELTING!!"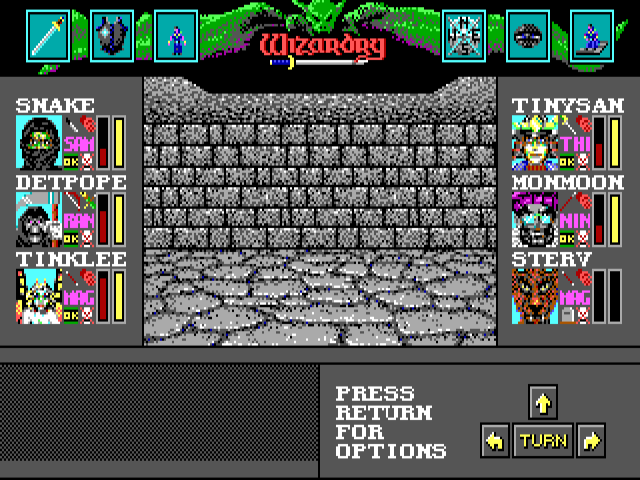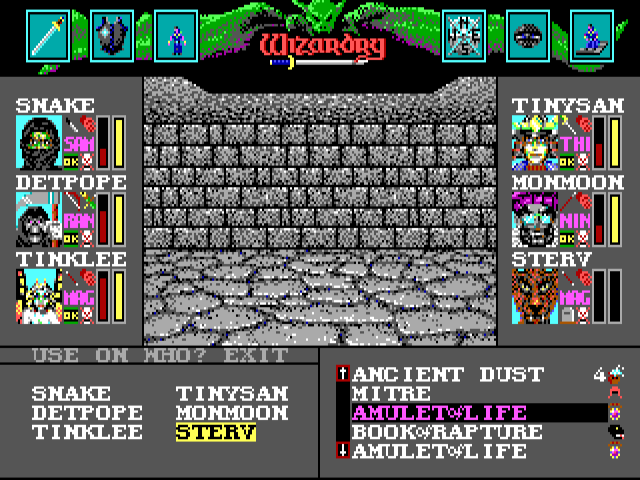 Well. That was not good.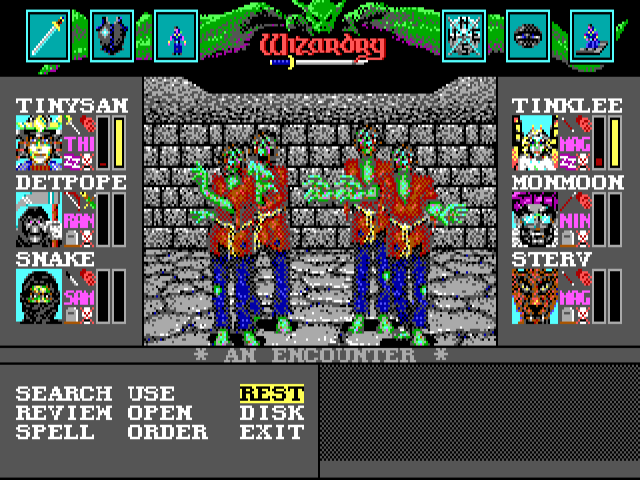 And the poison is very very deadly.