Part 91: Inprisoned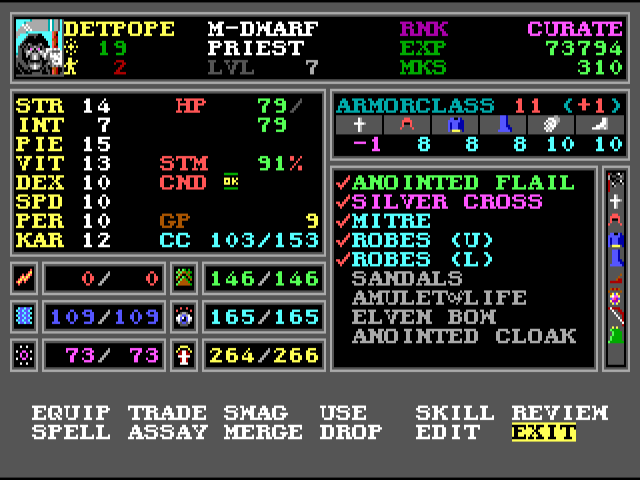 Well let's remove the Silver Cross.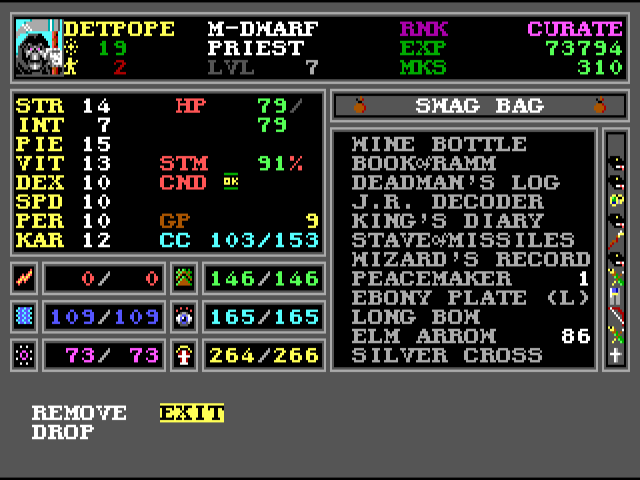 That ought to do it.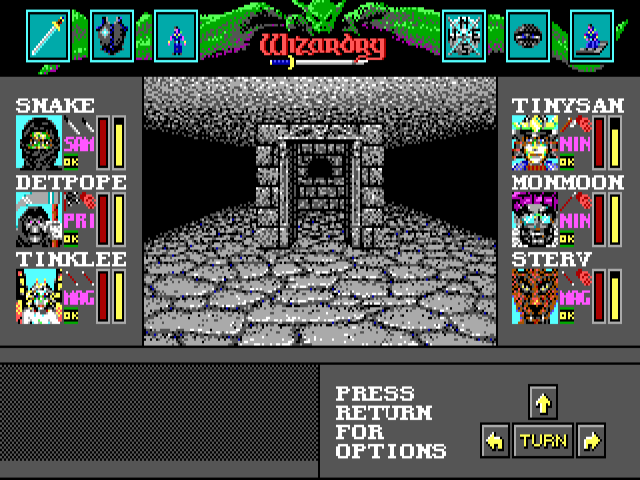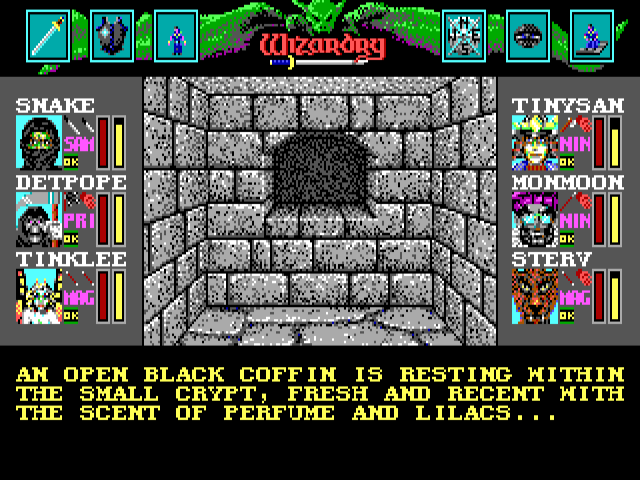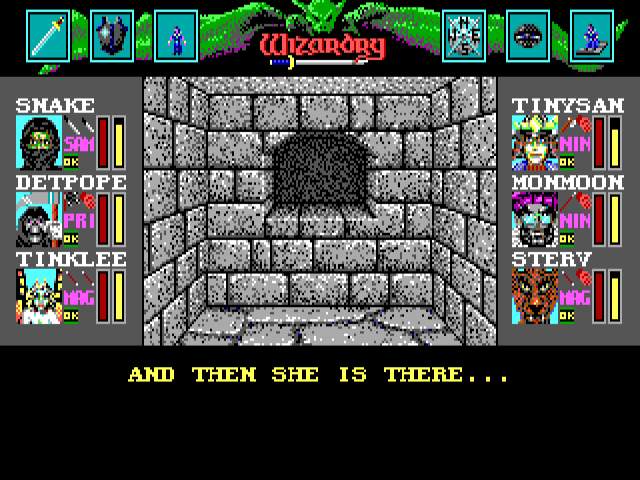 We do. And we know her name.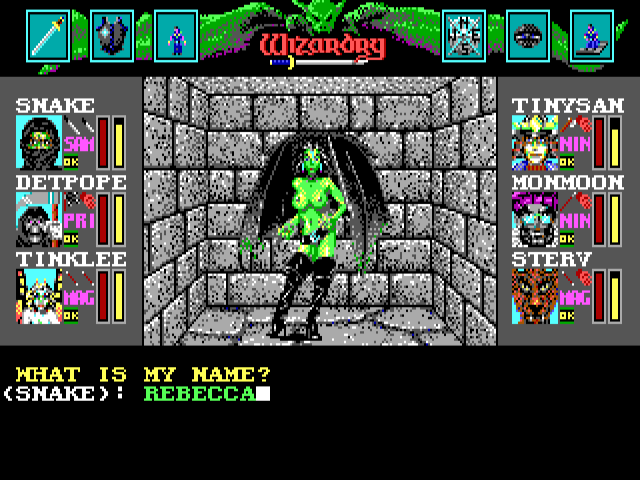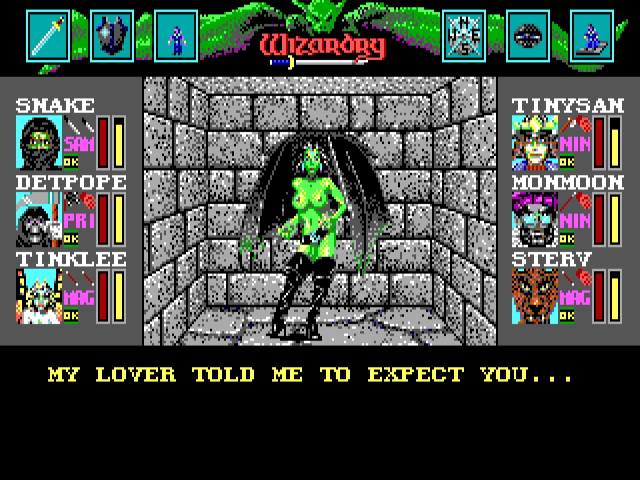 Did he now.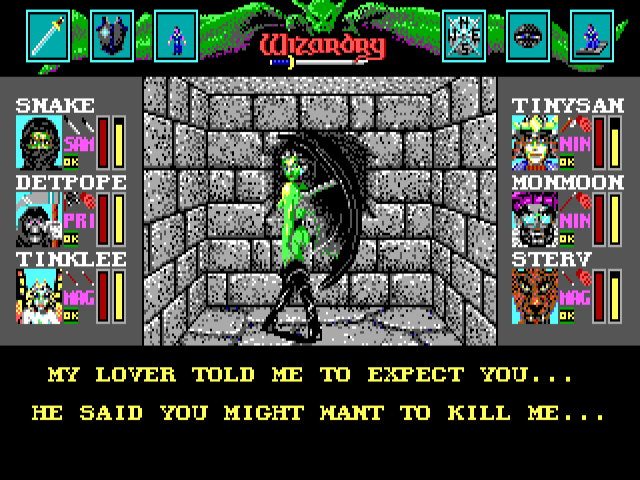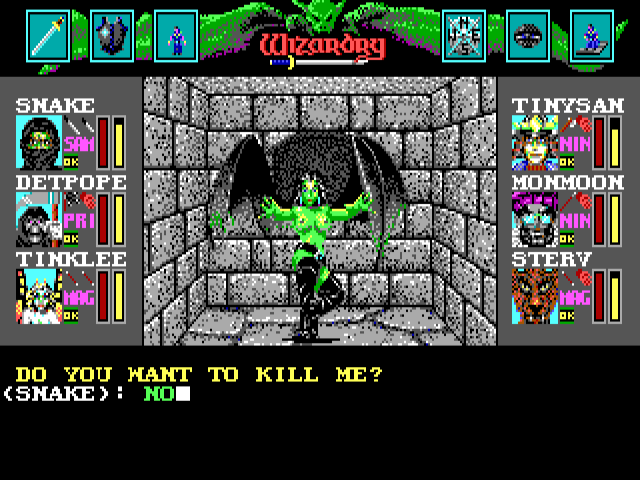 Not now. No.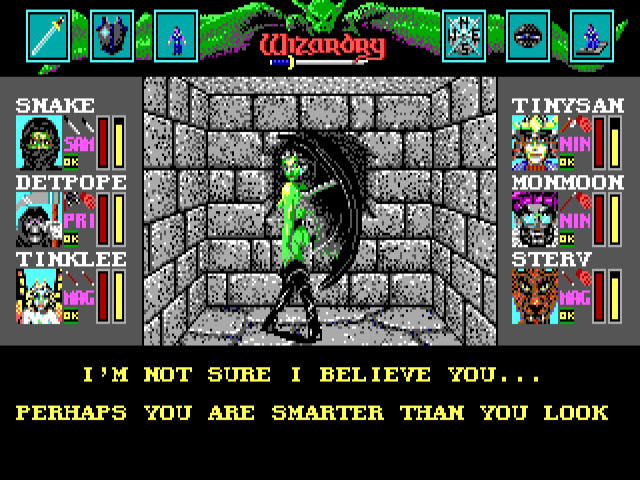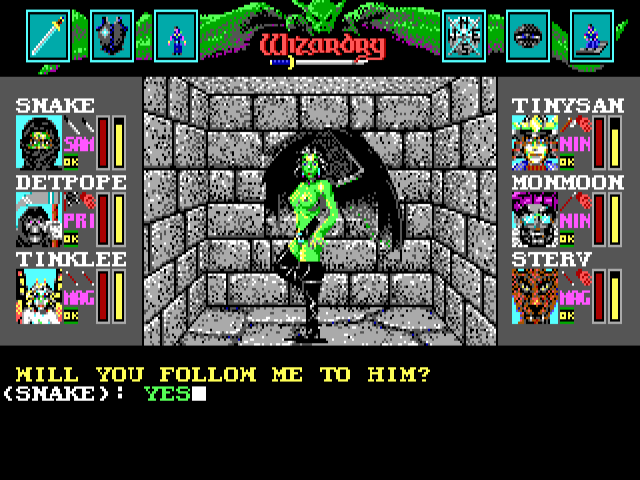 Yes. But now we need to see what is going on.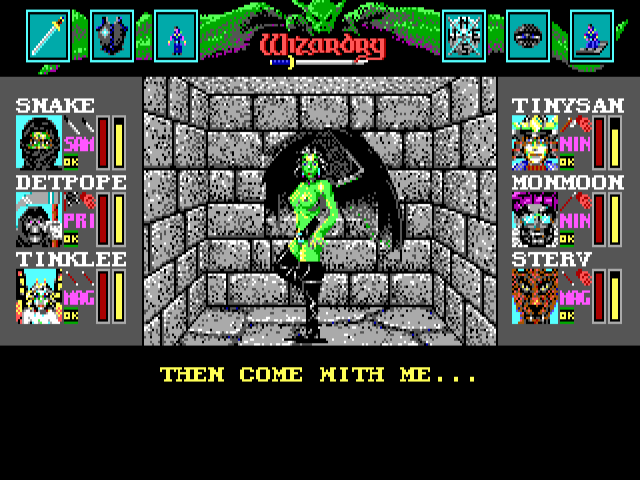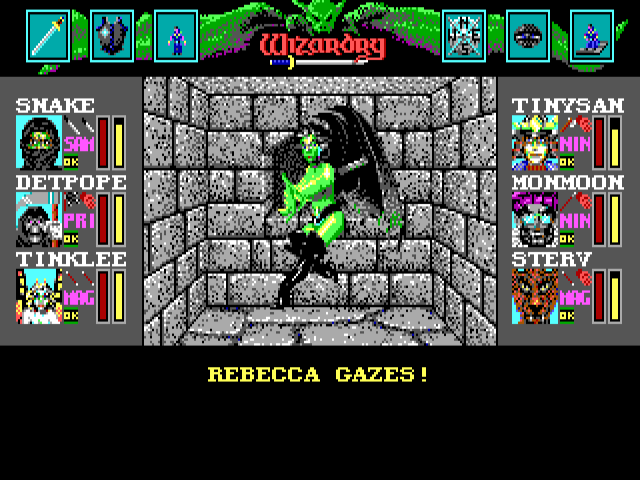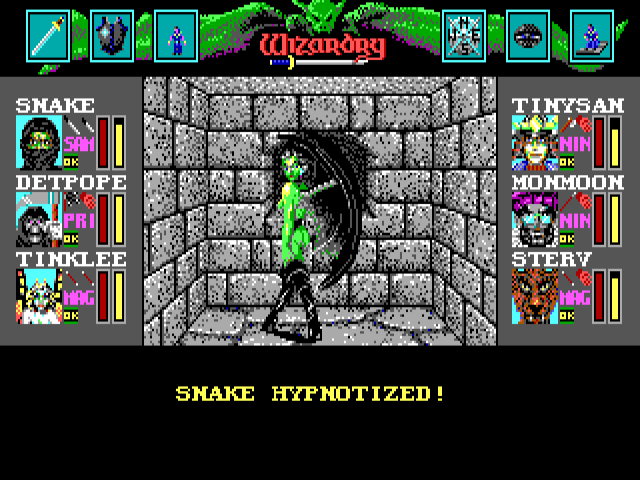 All the party gets hypnotized.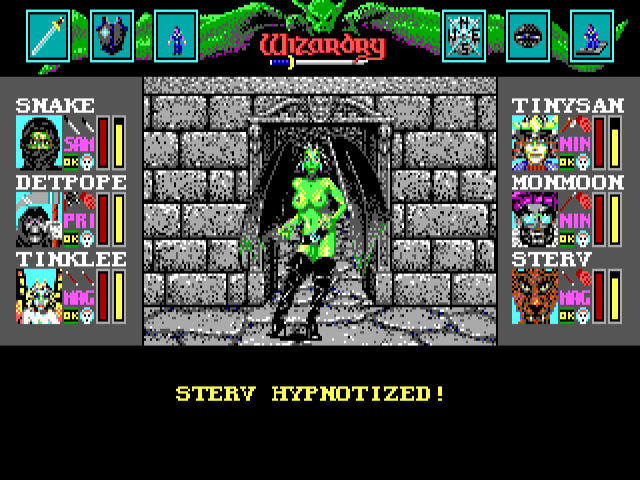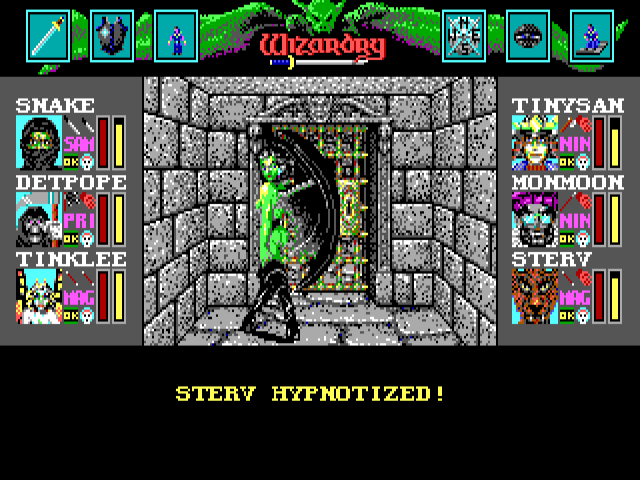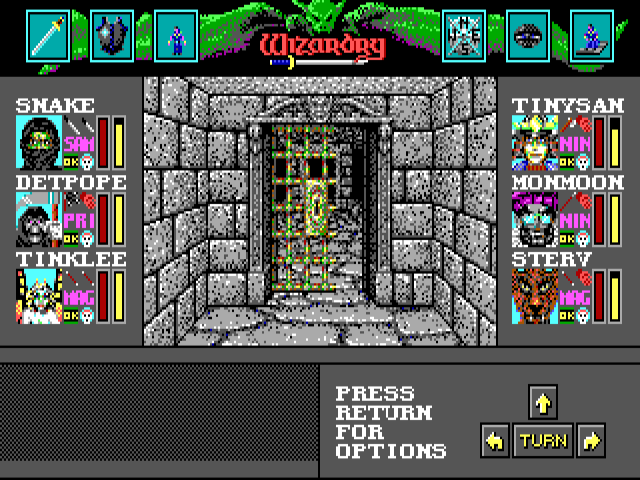 Hmm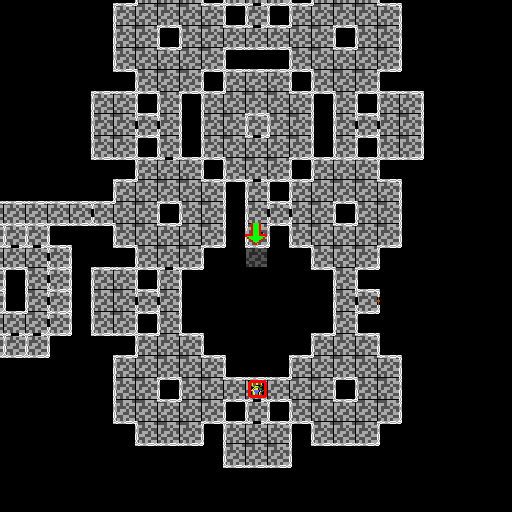 Going back to that sanctum.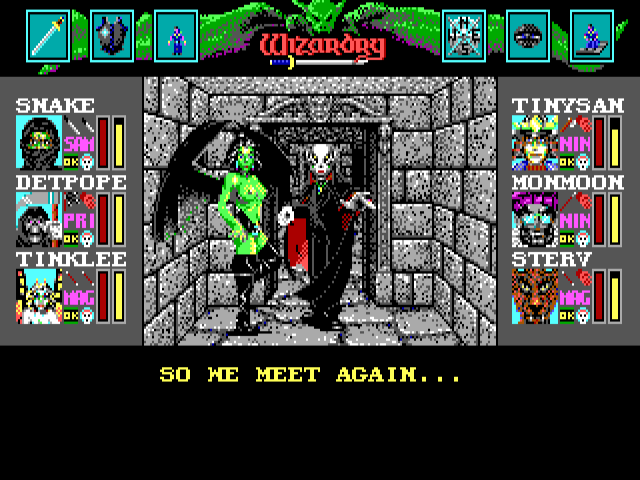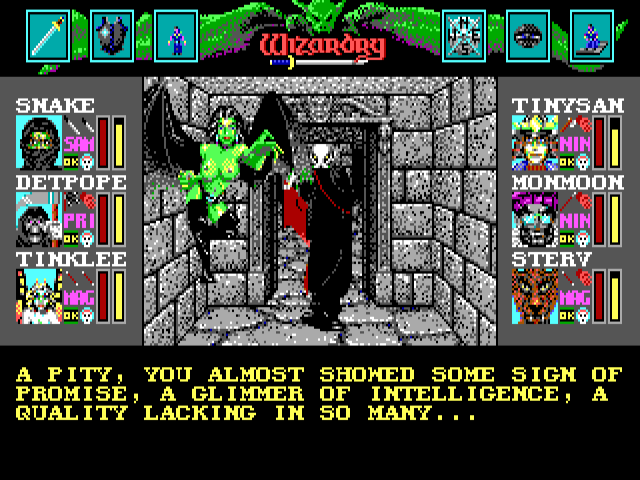 Uhh why so aggressive, dude?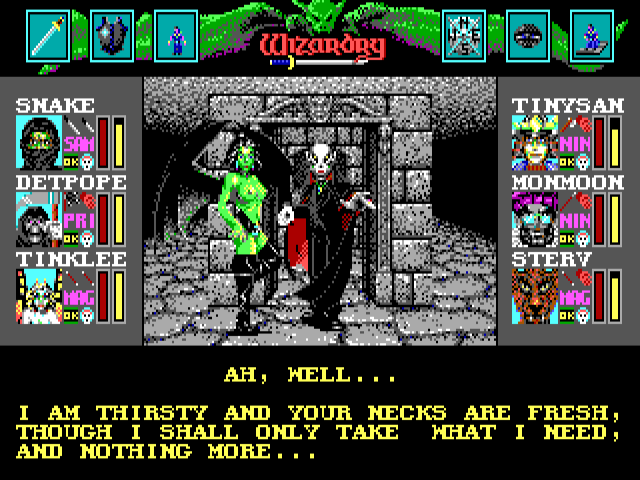 Oh, so she convinced him to not drain the entire party.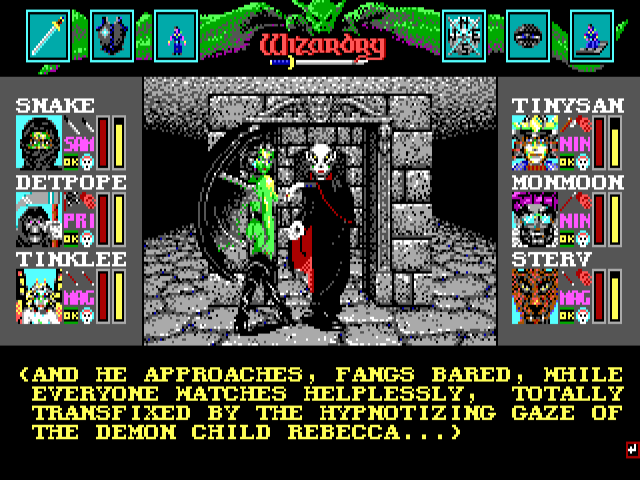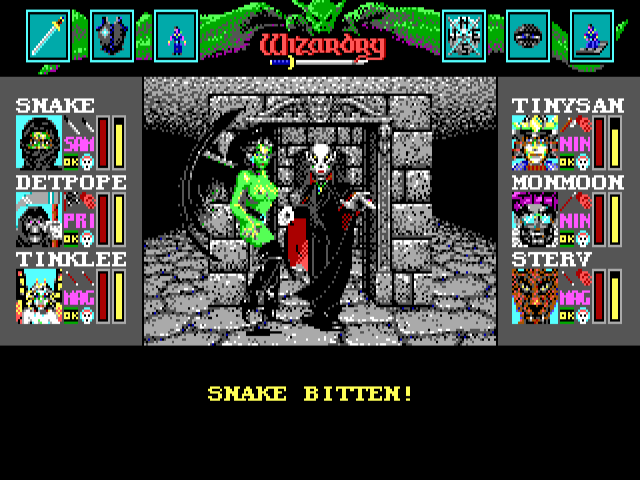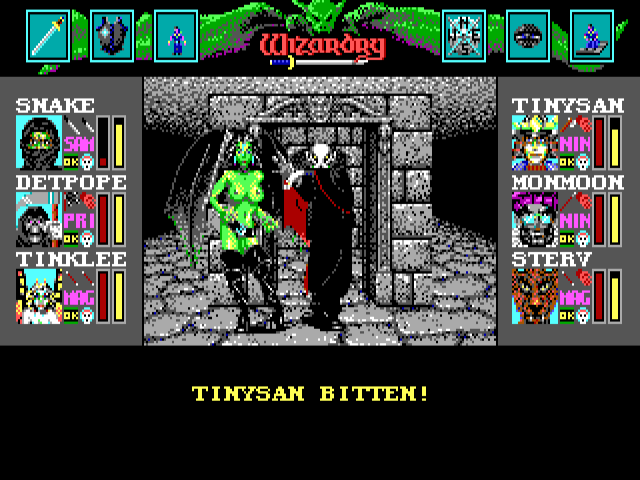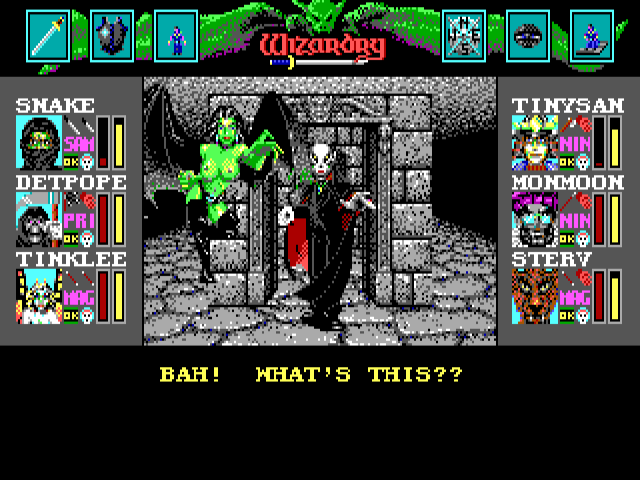 Oh. Not even HAVING IT REMOVED.
Just having it, period.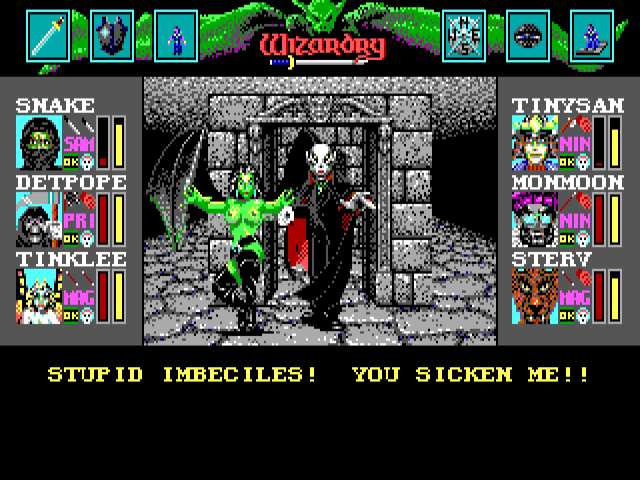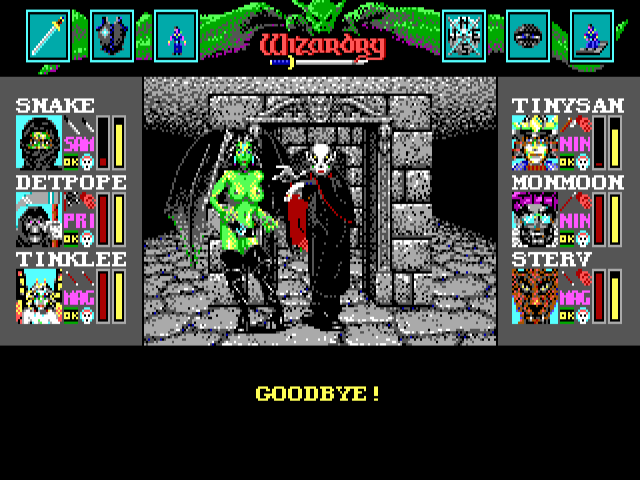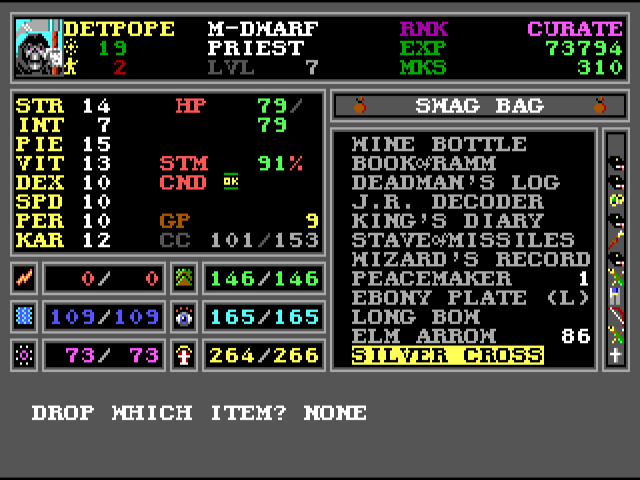 Let's drop it then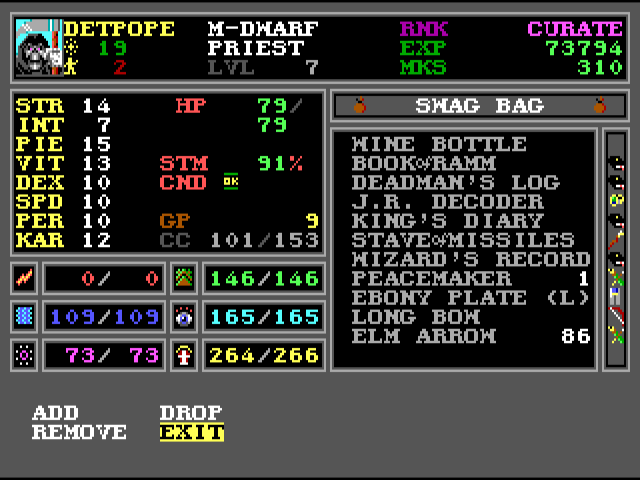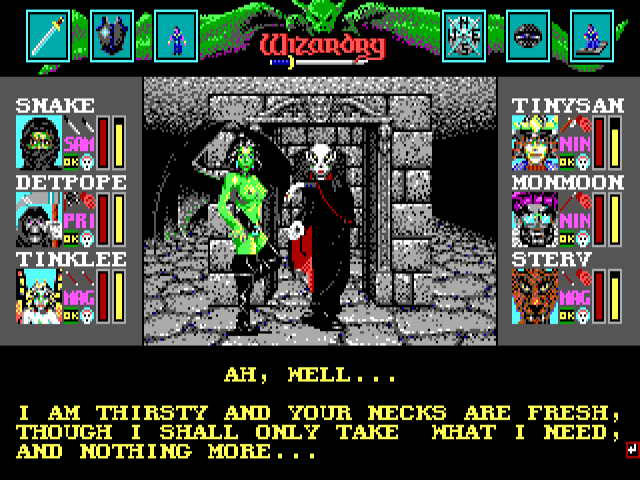 Yeah whatever.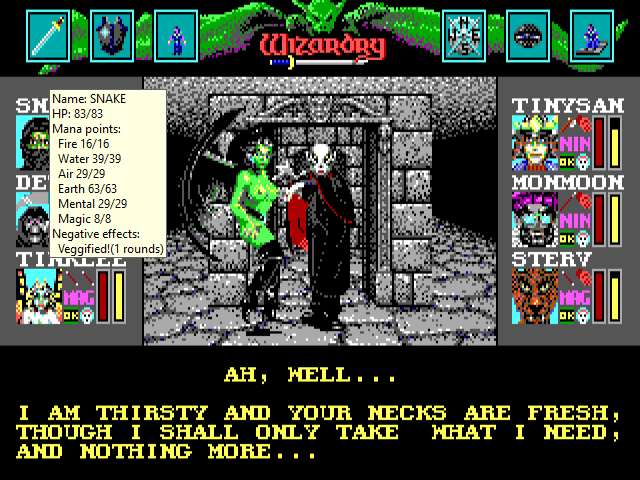 Veggified! That is not hypnotized!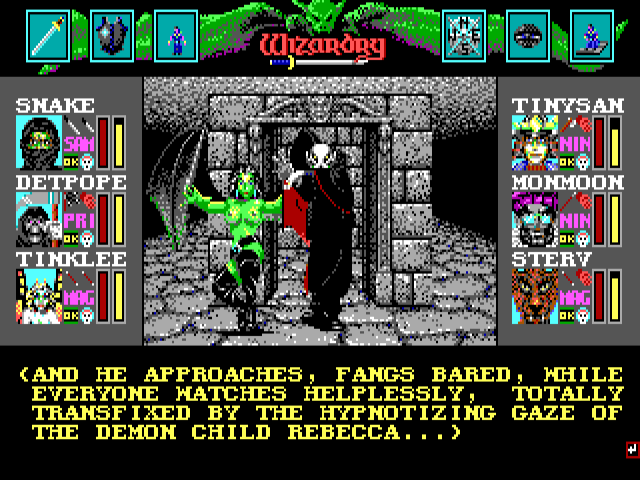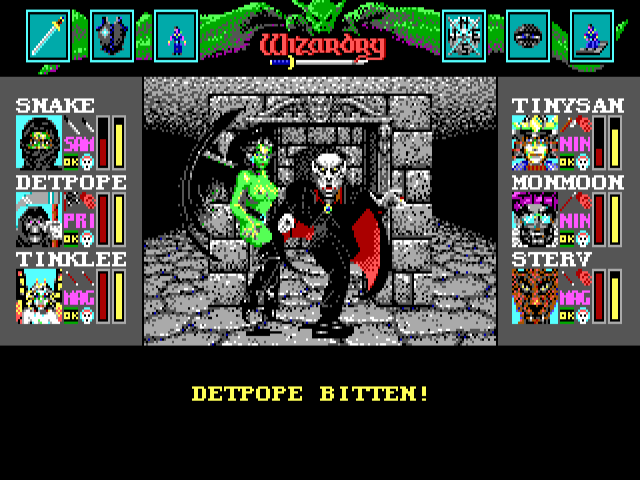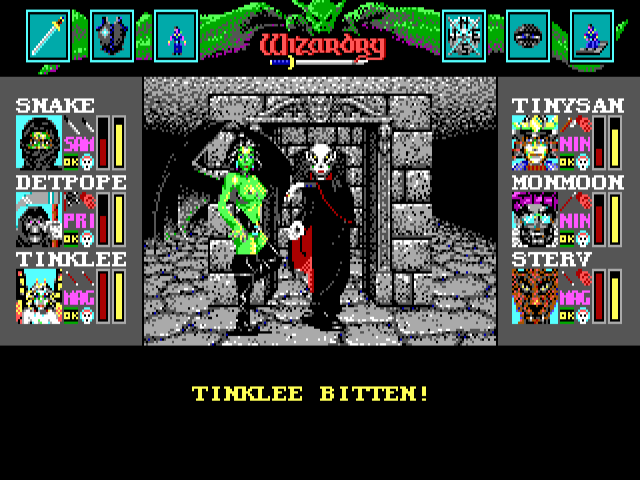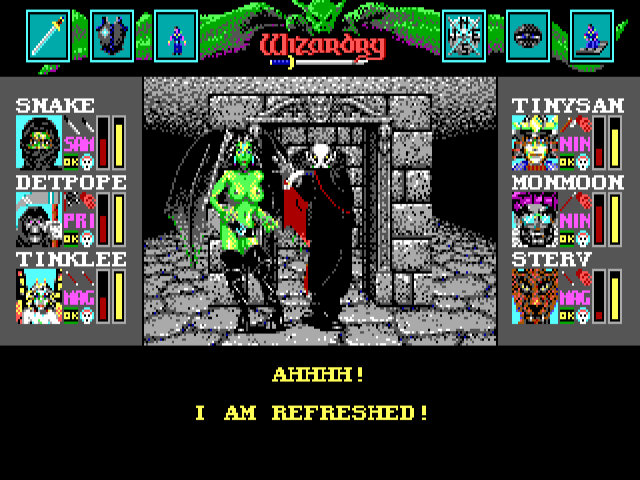 Hmmm.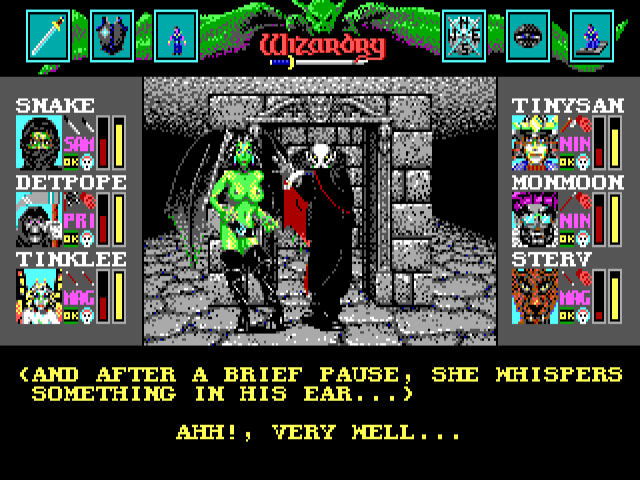 Well?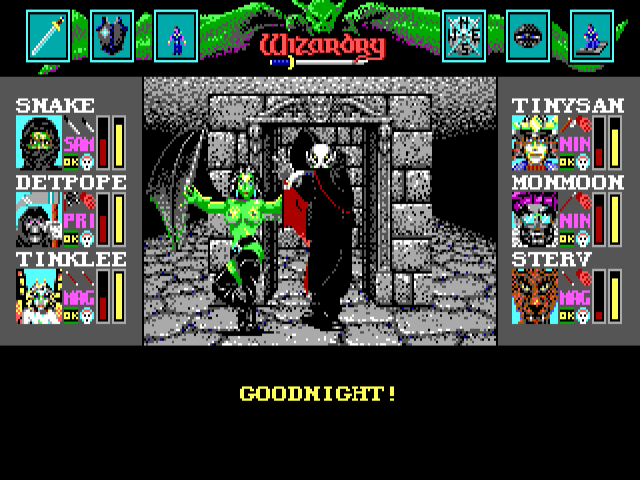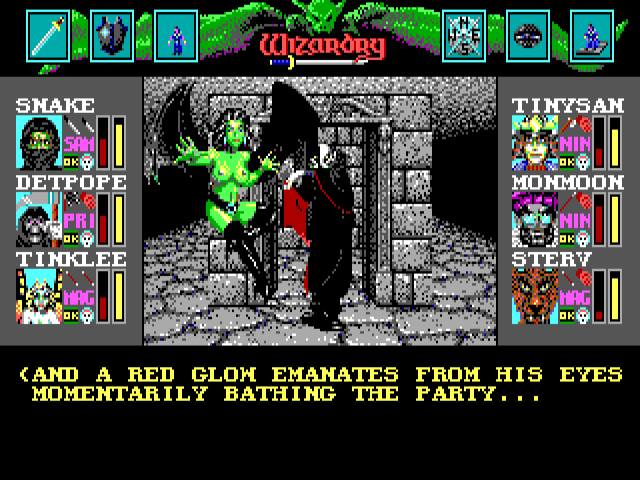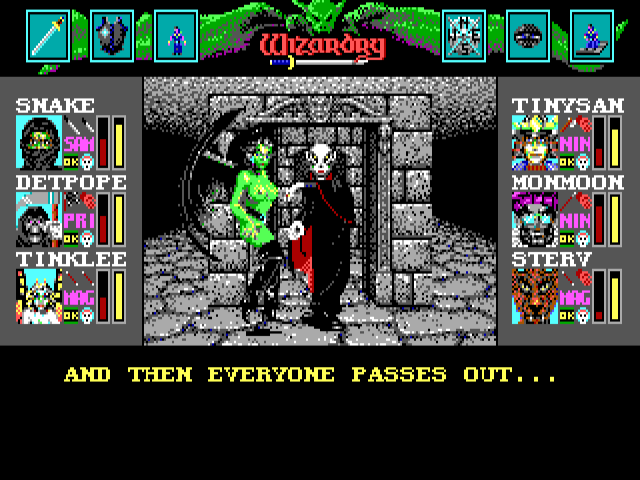 Ah fuckdamnit.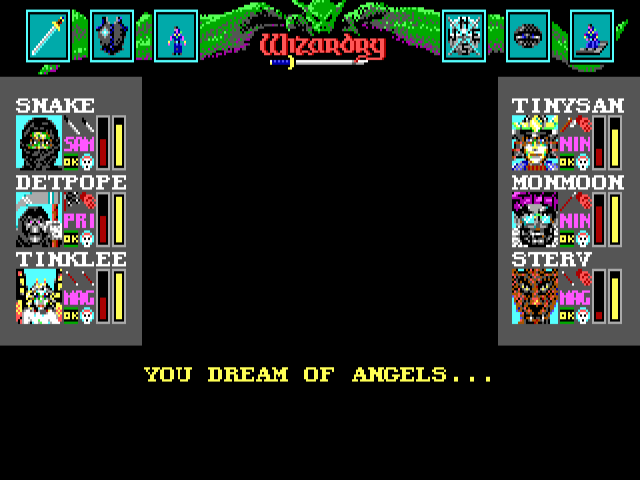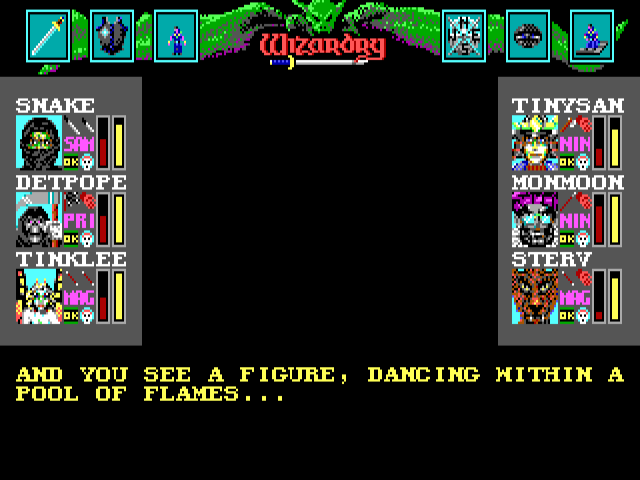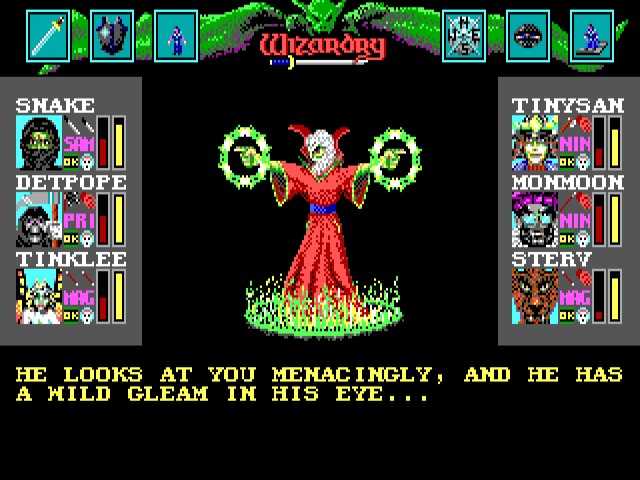 I assume that this is going to be a future fight.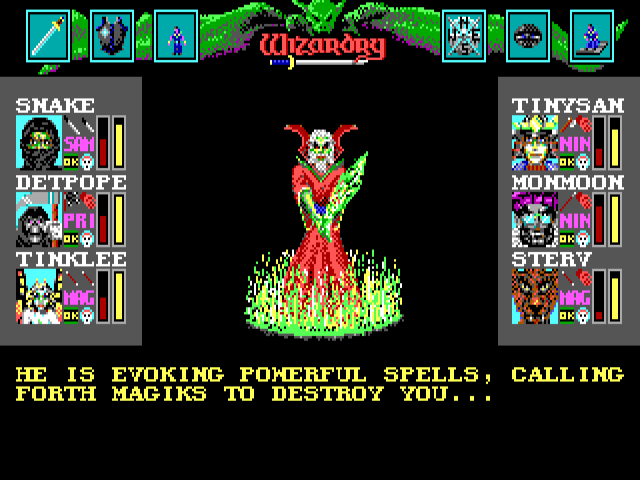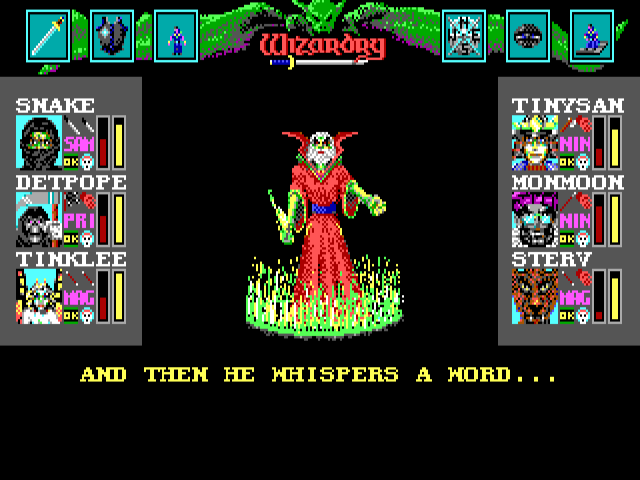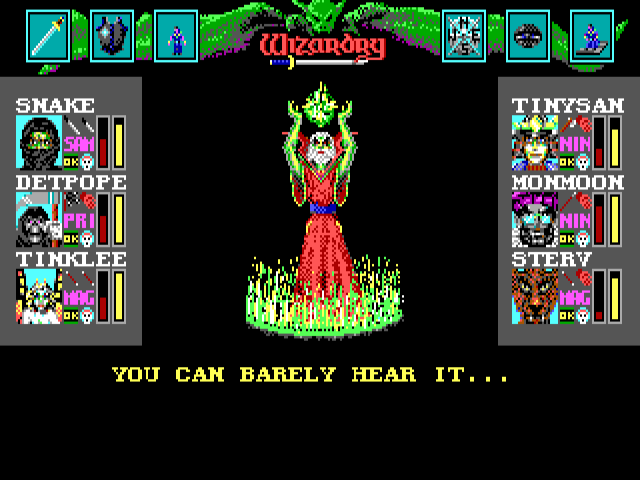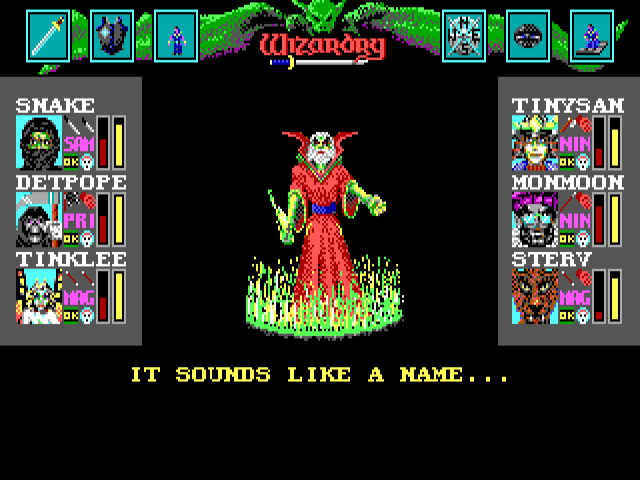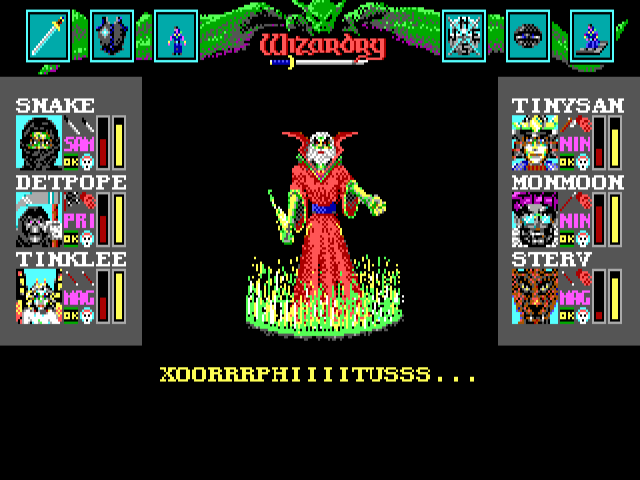 He mad.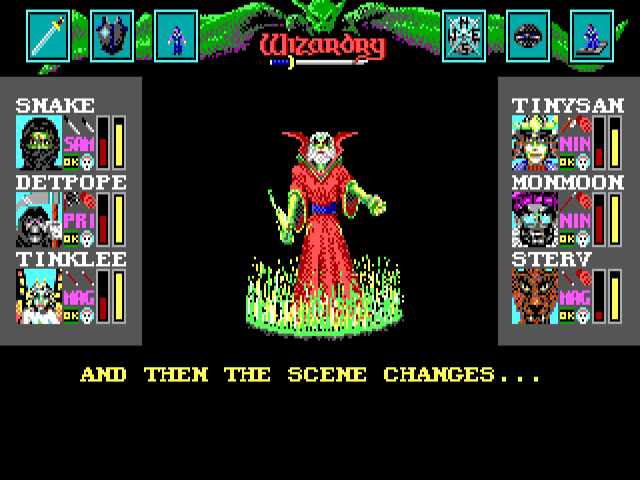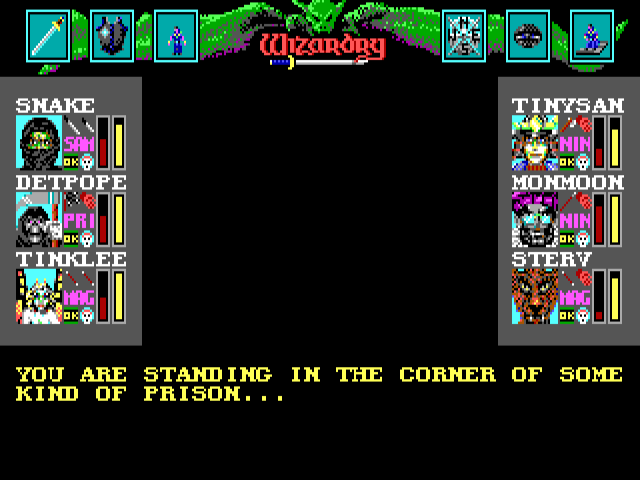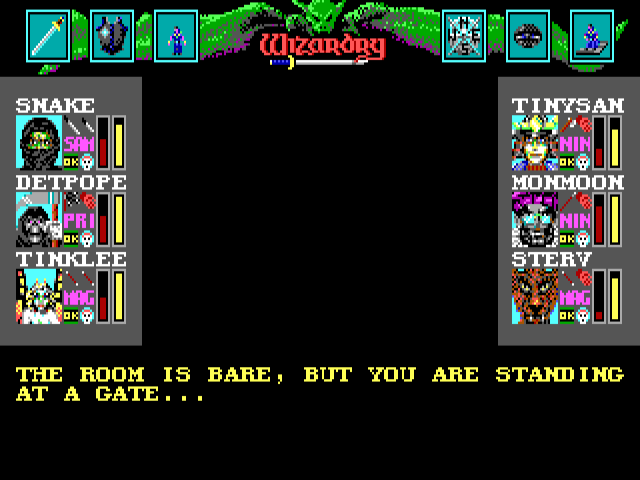 Well, at least it is not death.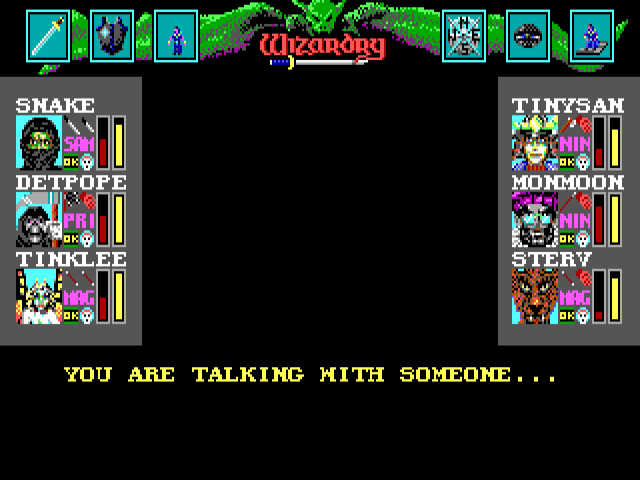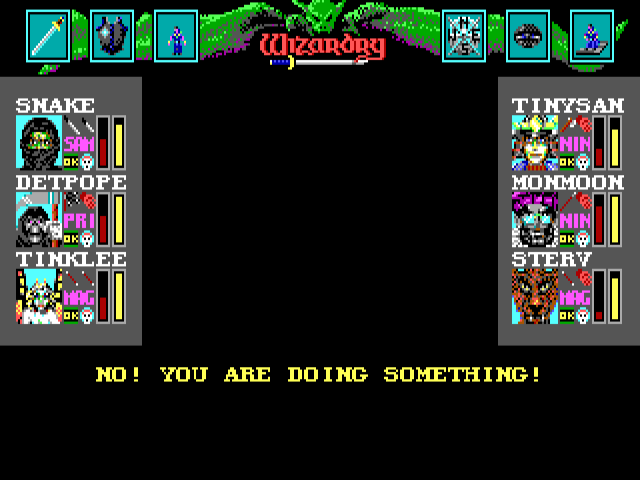 Uhh.
Mind control?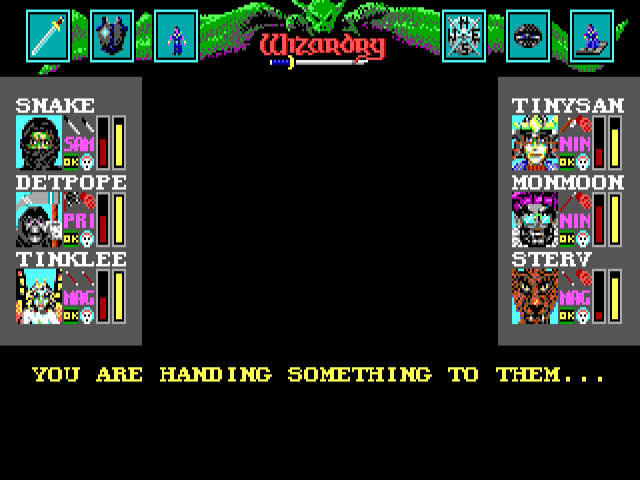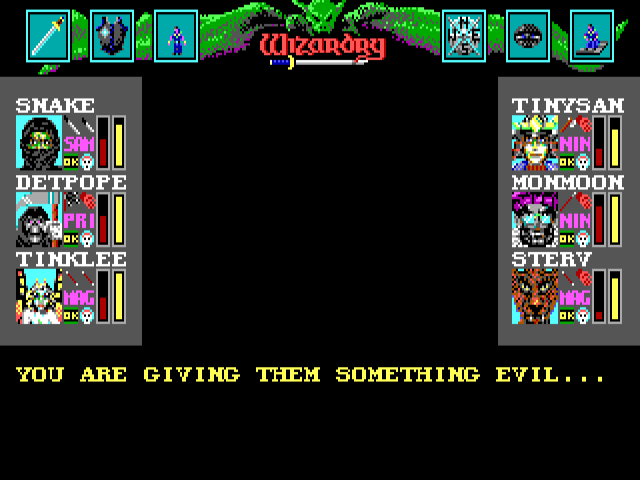 Eeeeevil.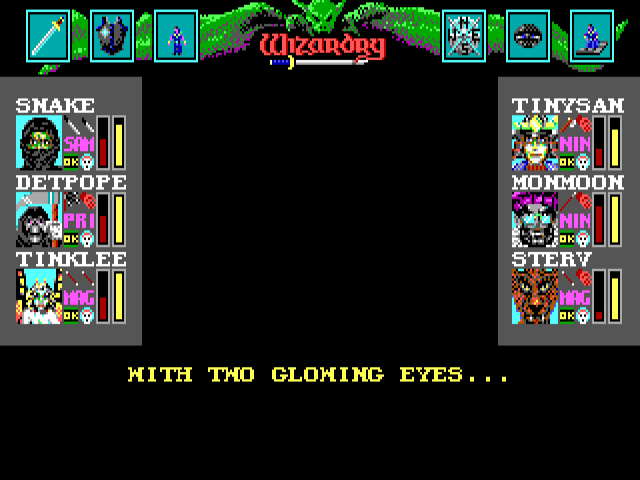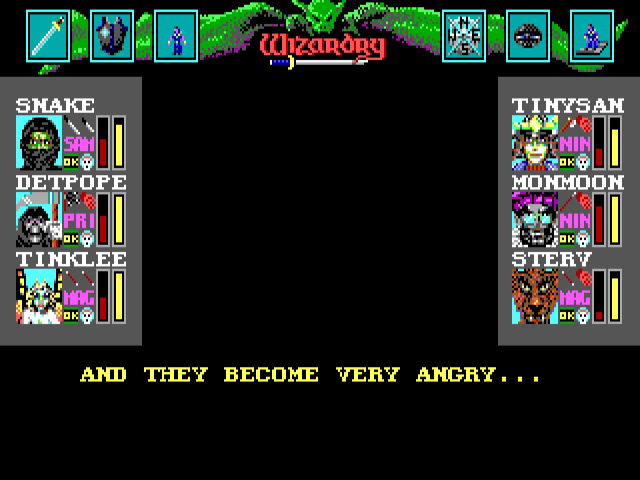 Well shit.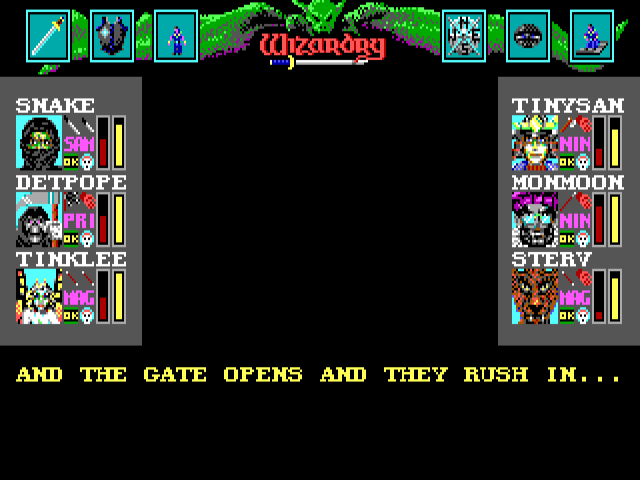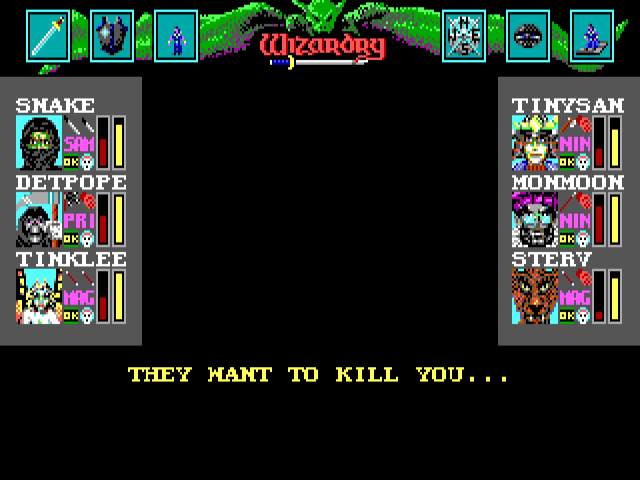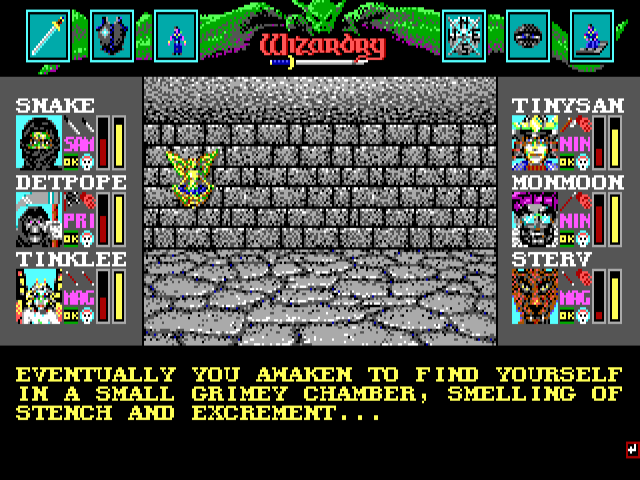 That is quite gross.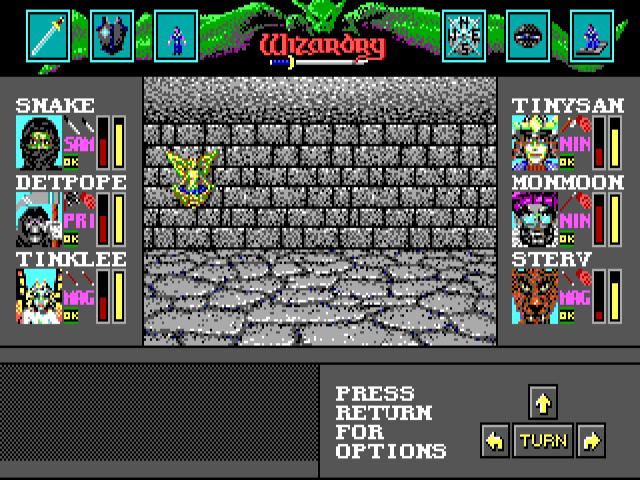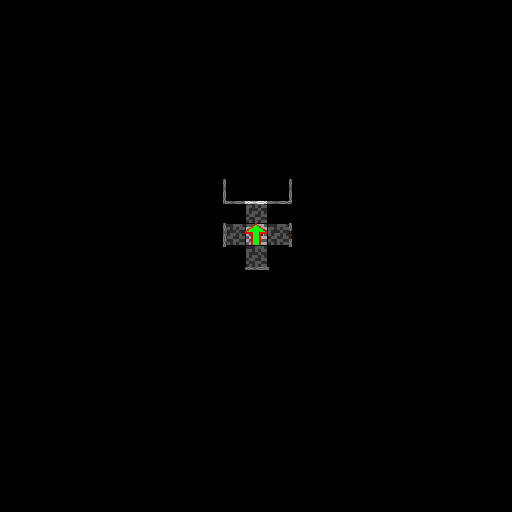 A cell!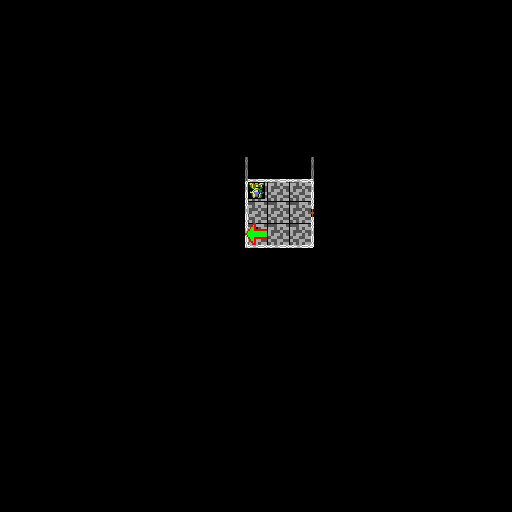 Nowhere to go...
And that fountain is poison.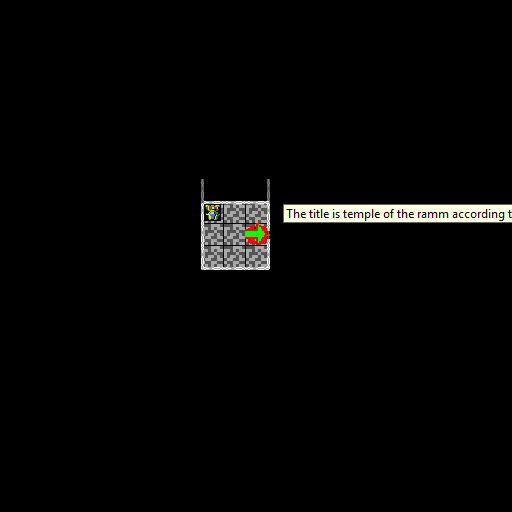 Temple of the Ramm...
Hmm.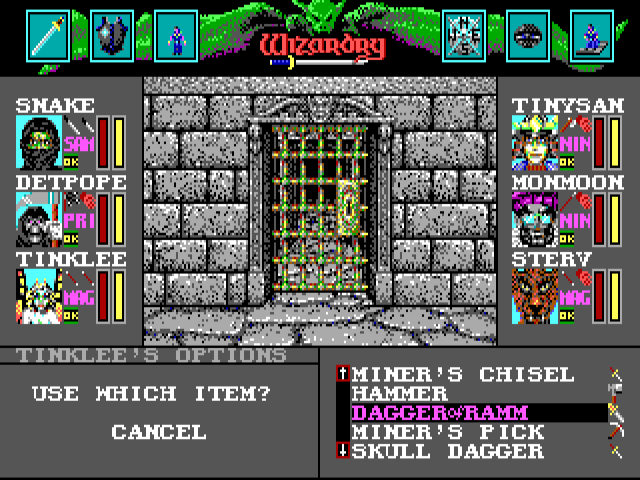 Tried ALL THE OTHER KEYS before this.
But we have used this before similarly.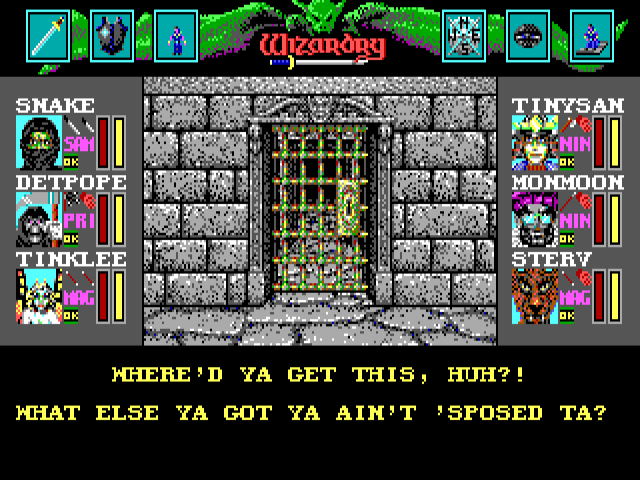 Oh boy.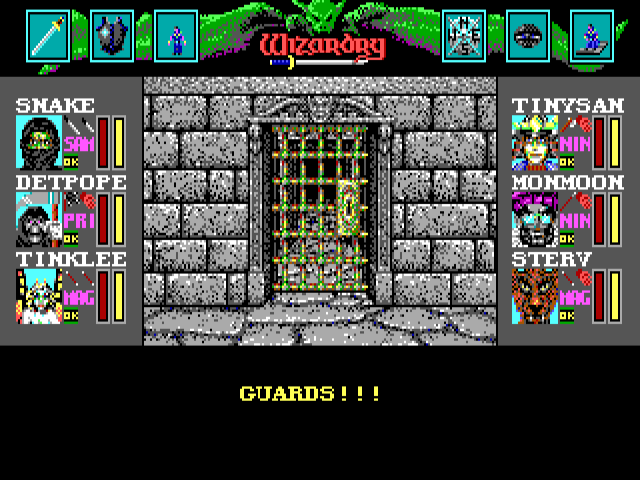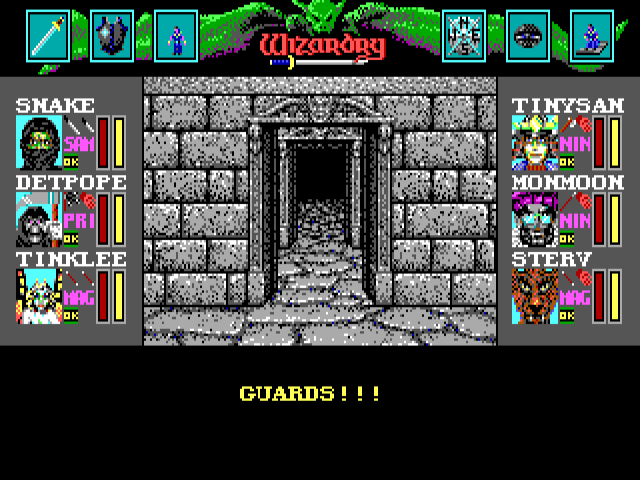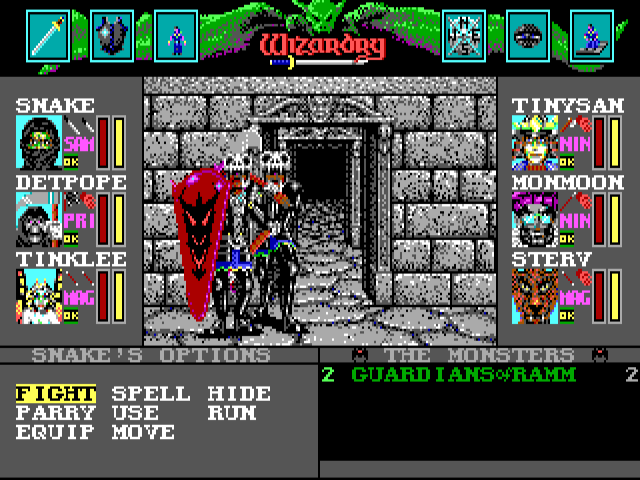 A new enemy sprite!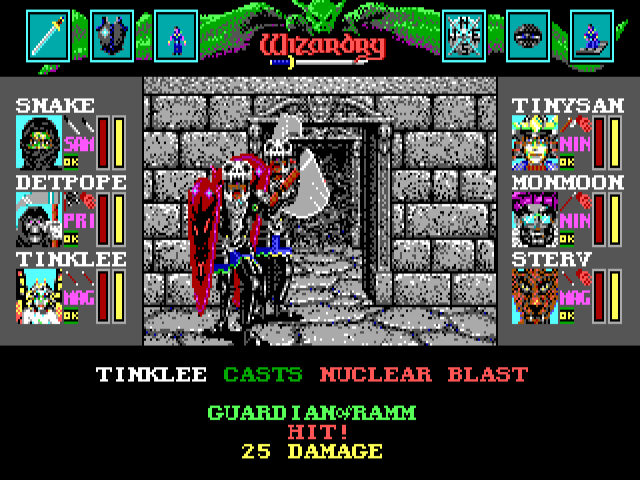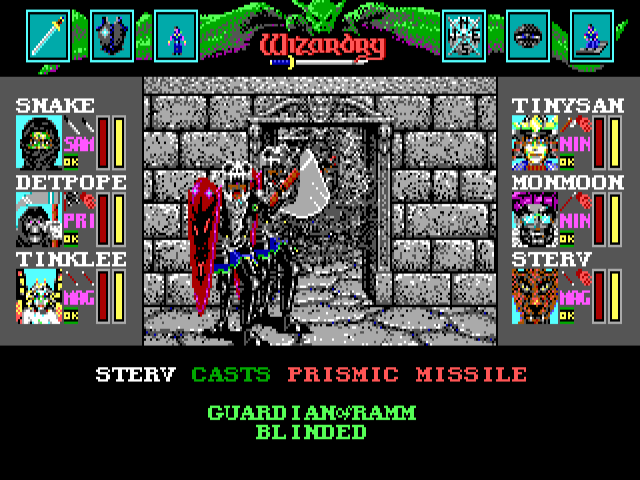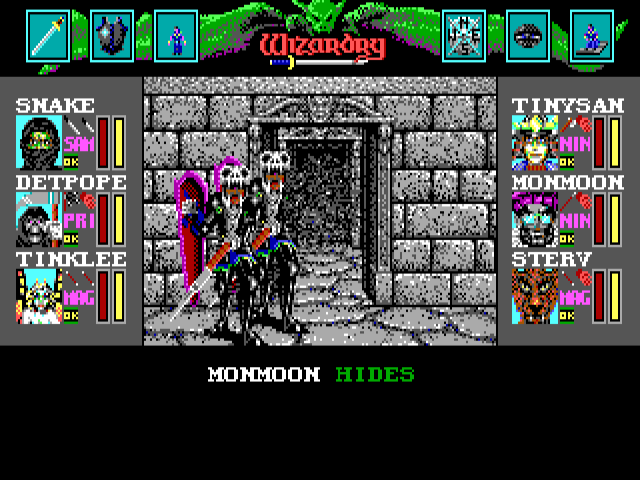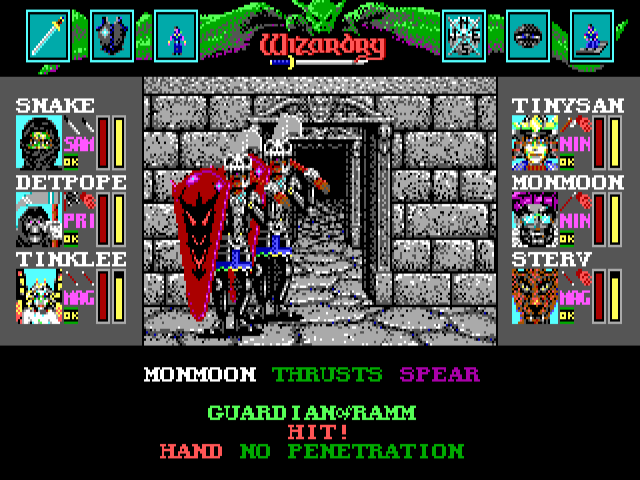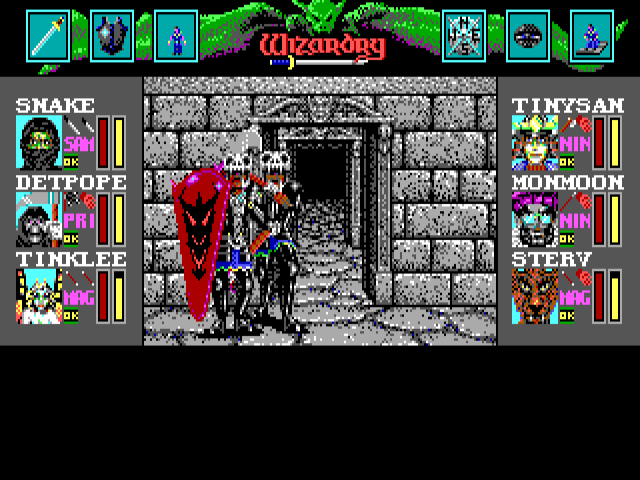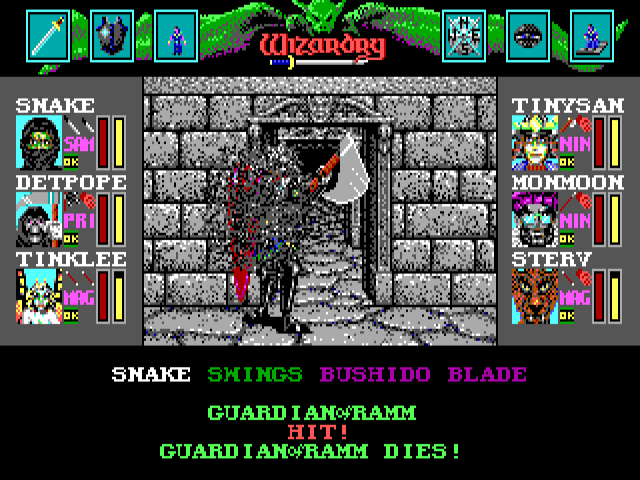 They go down without much issue.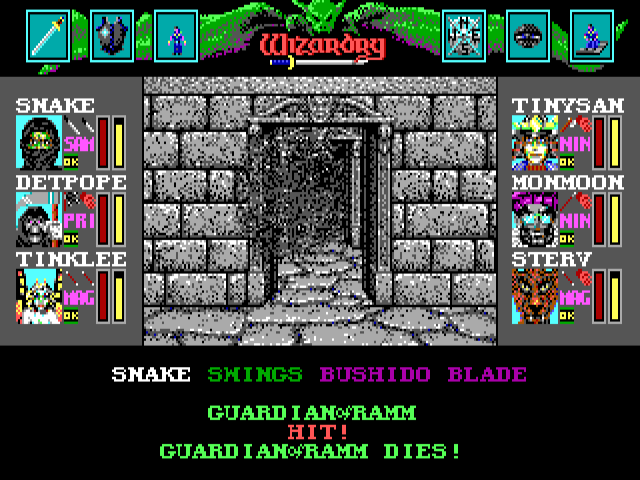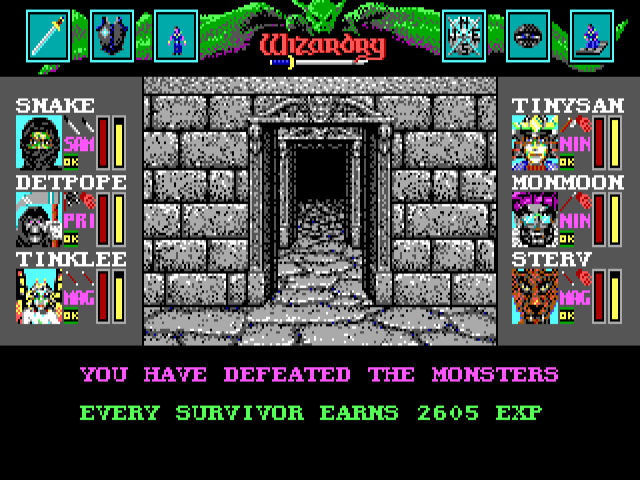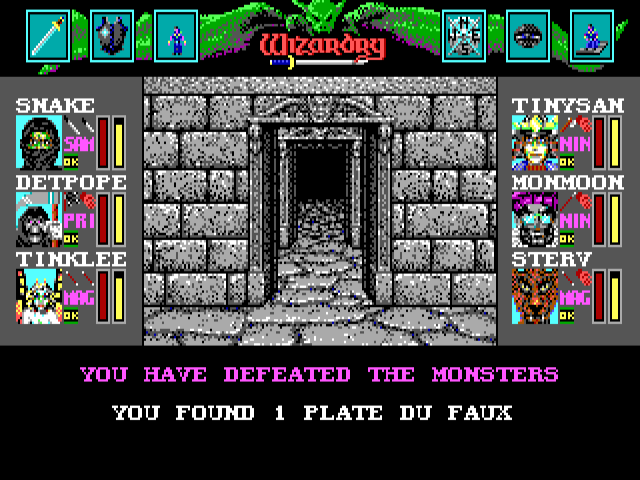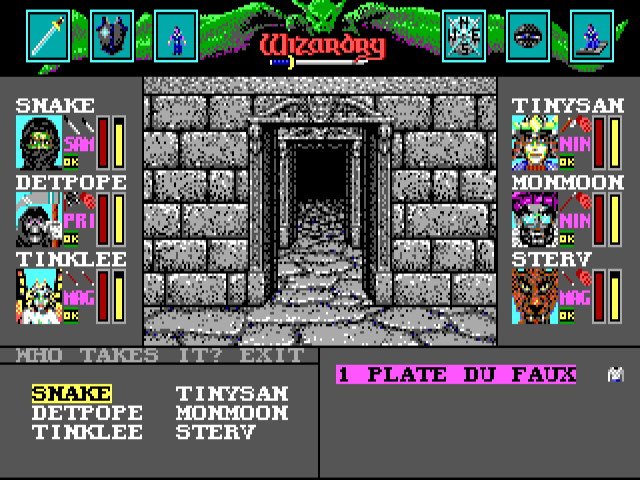 Hmmm.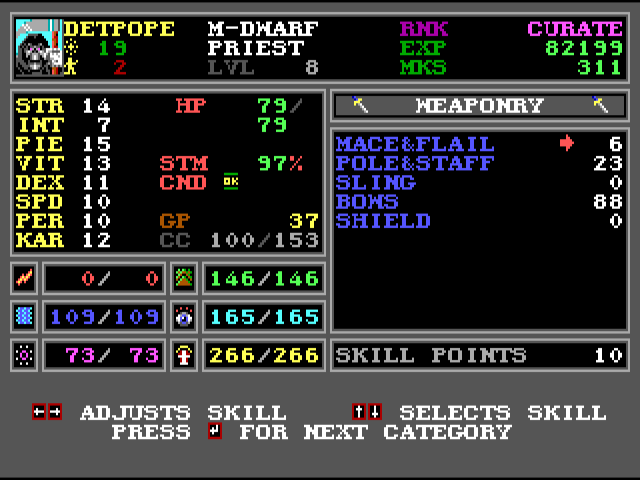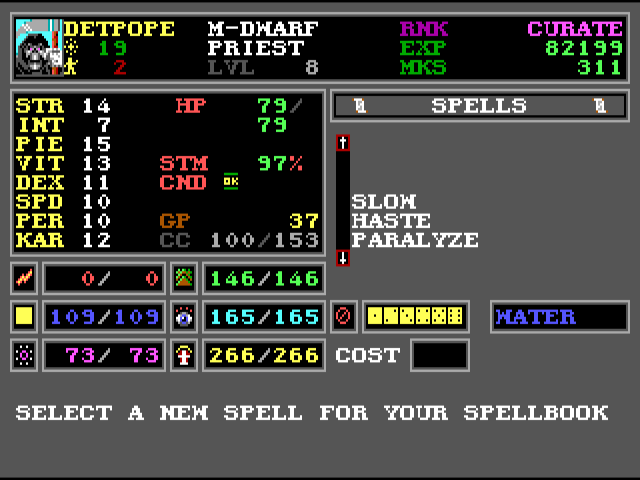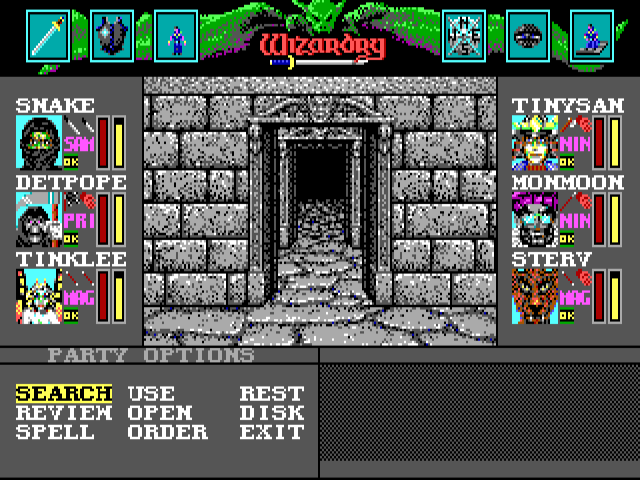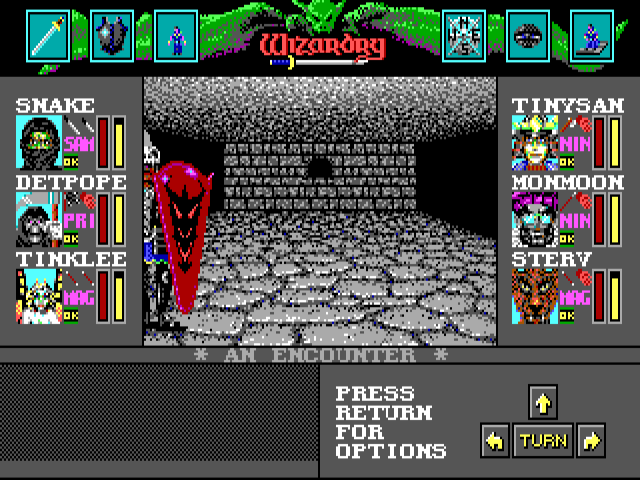 Oh boy. Another encounter.