Part 42
Sunday, April 30, 6:00
*BEGIN RECORDING*
Frank's got an upgrade.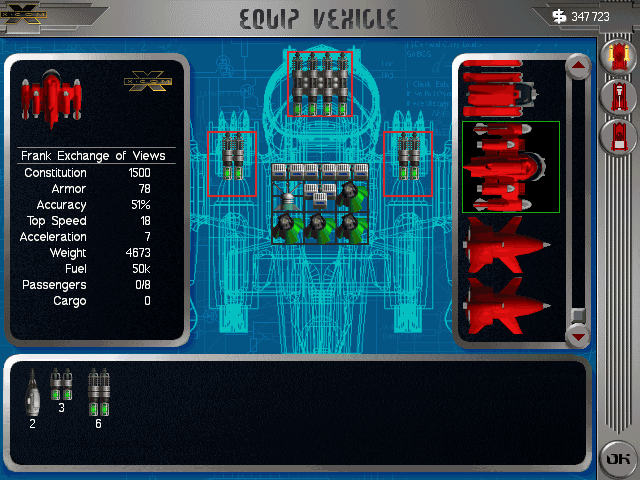 With his heavy disruptor cannon, he's ready to bring it to any UFO the aliens could throw at us.
Even though we're still missing three soldiers, we're taking a bit of a delay before committing to our next mission.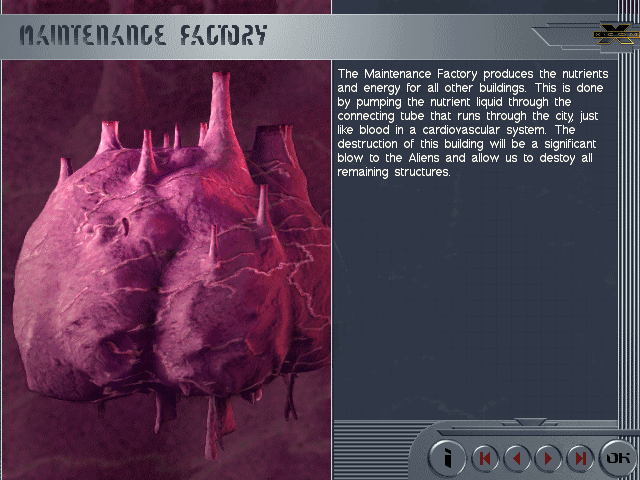 Since we're able to use our full arsenal inside this building, we're taking a few days to finish manufacturing more X-COM armor, and we also want to finish our research into this: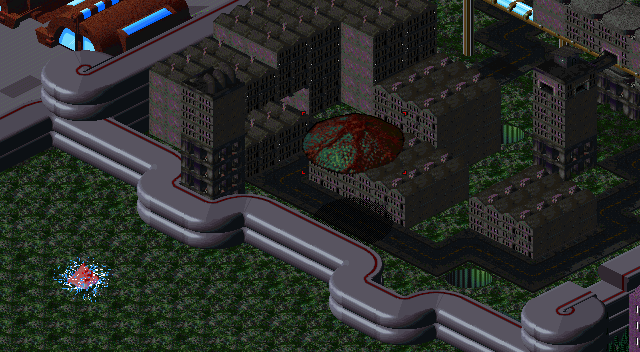 The alien mothership showed up. It of course had no escorts, since Frank shot them all down inside the alien dimension.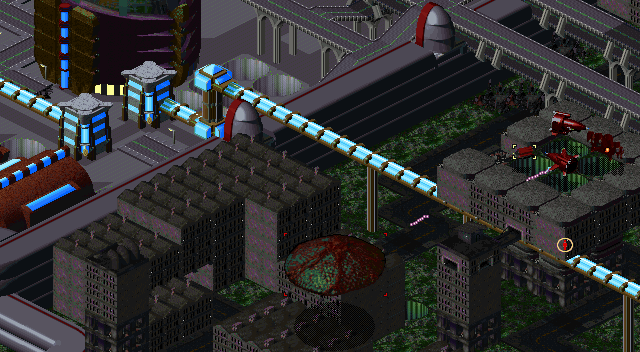 Every X-COM craft fired all their weaponry at it.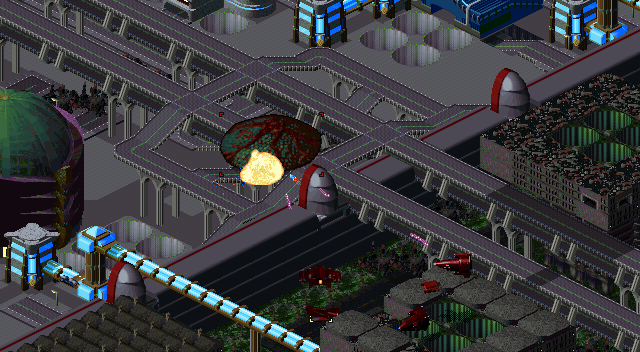 Frank's heavy disruptor beam shook the mothership which each direct hit.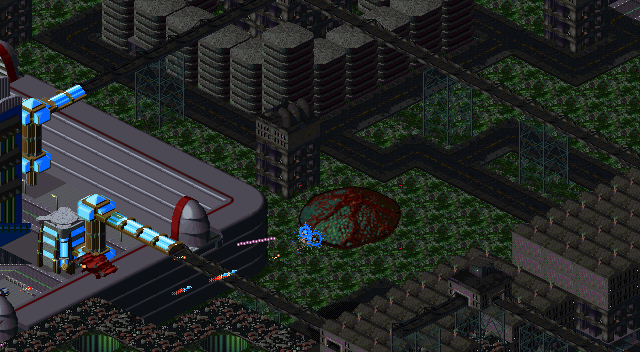 Then with one last blow...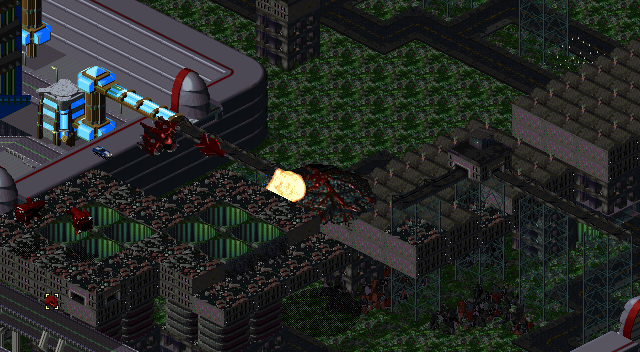 ...the ship went down.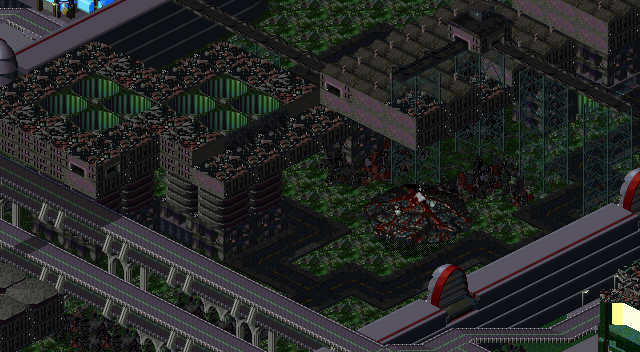 Nearly every available soldier was sent to capture this ship, except for Cult recruits Lacroix and Psion who remained in the medbay, healing from recent surgeries.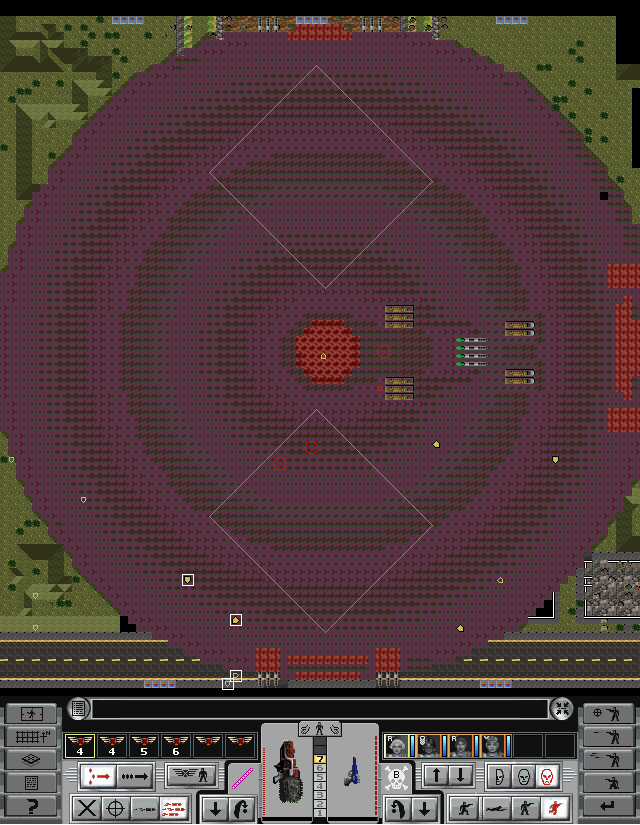 The mothership is actually a bit shorter than the battleship at seven stories, but still eighty meters in diameter.
----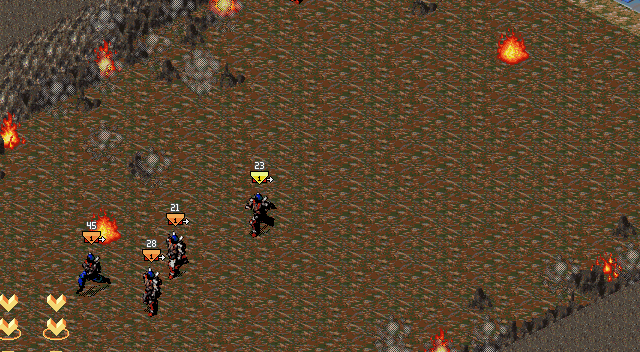 Mindfish: Move out!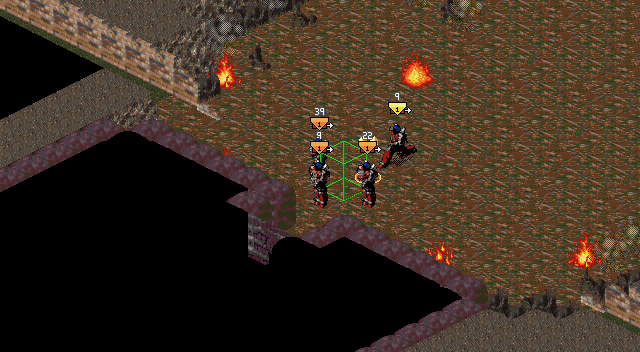 Mindfish: Door's over here. Remember, we need to stun any Psimorphs, or other new alien types. If there's some kind of alien intelligence in here, we need to capture it.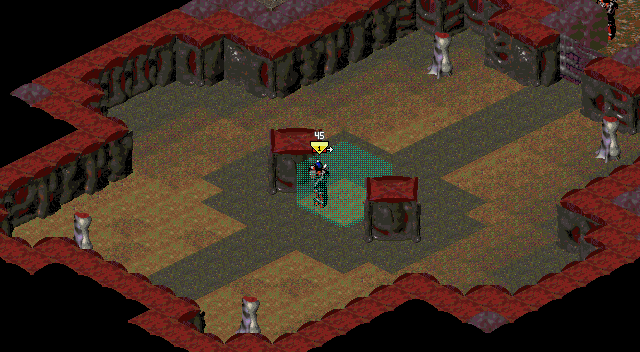 Oystertoadfish: Don't see anything in the first room.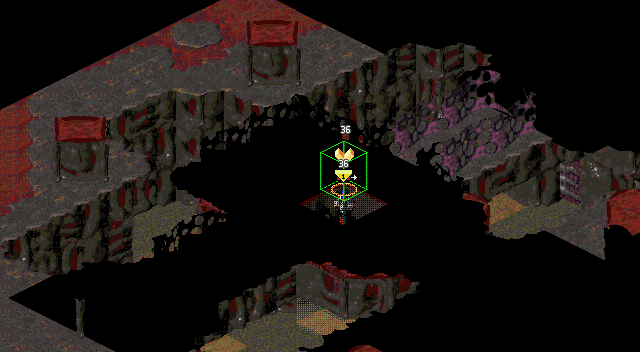 Oystertoadfish: Uh...I can't go up any higher. There's something wrong with this grav-lift. I'll just fly up instead.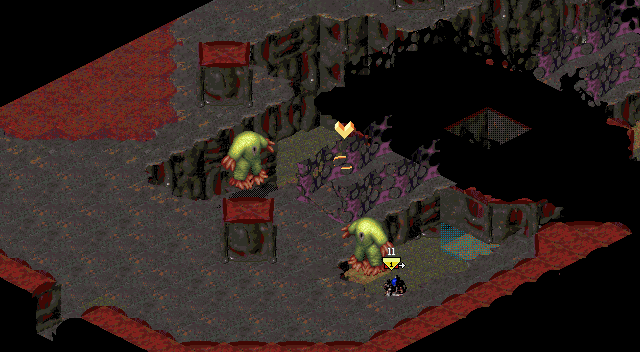 Oystertoadfish: OOH! Psimorphs! Stun guys, get over here ASAP!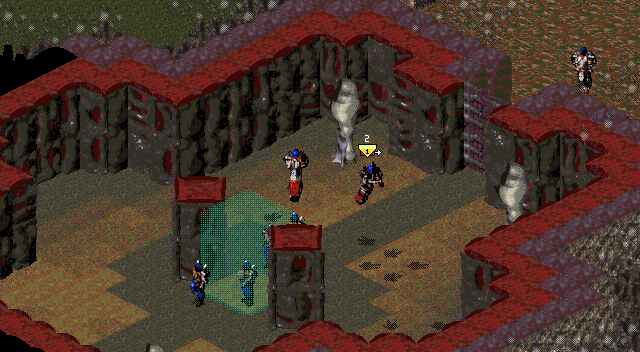 Koil: Backup's coming too!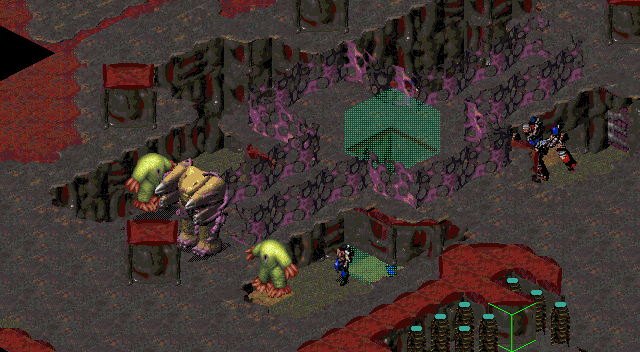 Oystertoadfish: Crap, I think I know why the elevator wasn't working. This guy was blocking it. Watch out below! Megaspawn, coming down!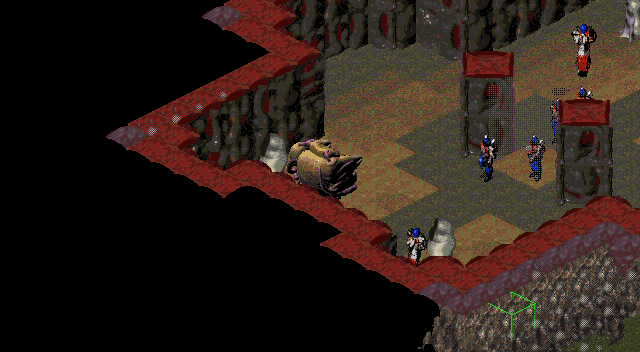 GRRRRRRAAAAAAHHHHHHH!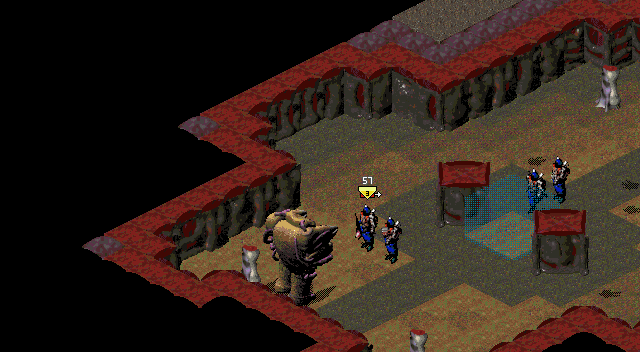 Schlemdinger: CEASE YOUR GROWLING AND FUNCTIONING.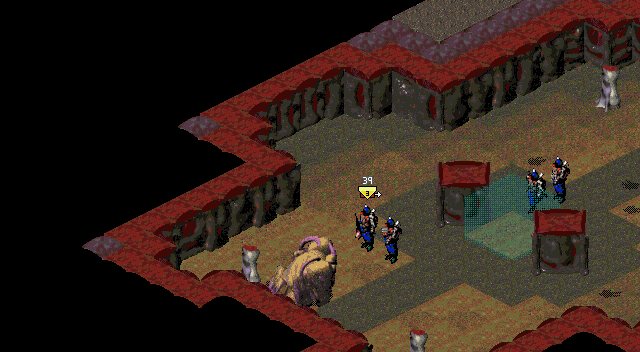 Schlemdinger: MUCH APPRECIATED.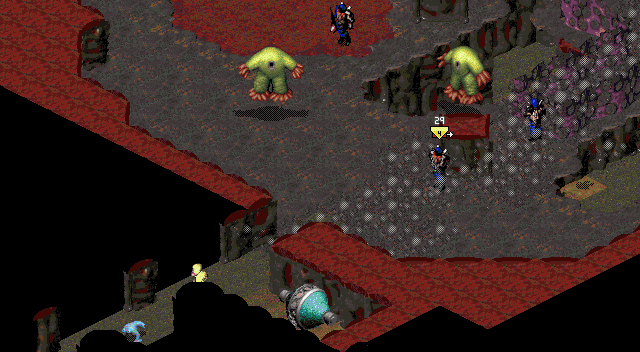 Dominic W-Hat: FIRING ROCKET. ANTICIPATING POPPER CHAIN REACTION.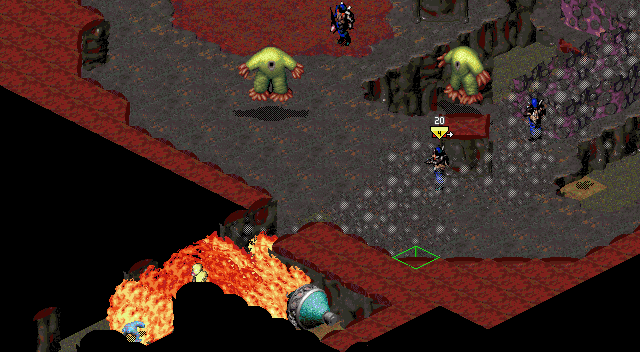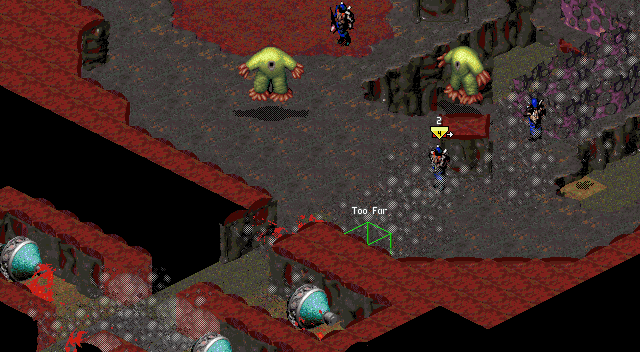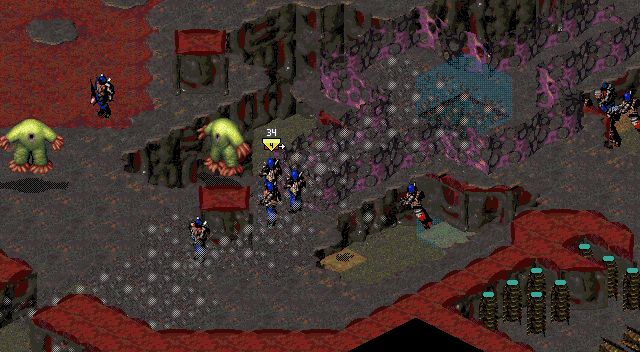 Untalented: COMMENCE STUNNING!
*pung* *pung* *pung* *pung* *pung*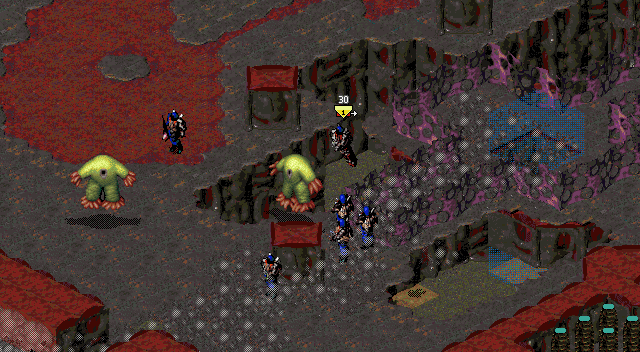 Chuck Charile: Not like that, like this!
*pung* *pung* *pung* *pung* *pung*
Chuck Charlie: Uh...it's still moving. What the hell? At least it's not resisting our attacks!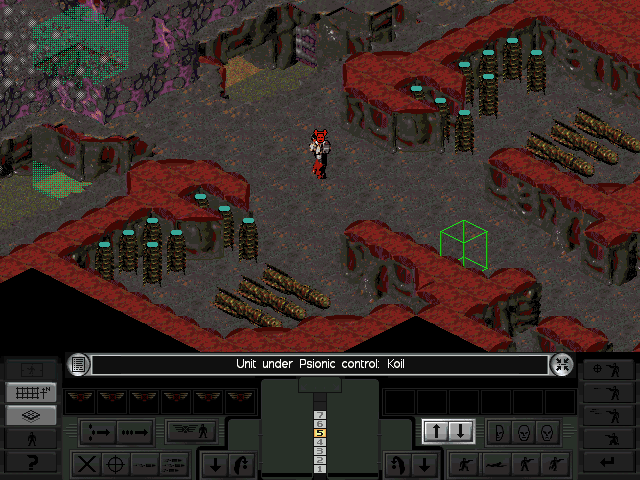 Koil: Huwhaaaa? ..... PLEASE STOP TRYING TO STUN ME!!! IT'S REALLY PAINFUL!!!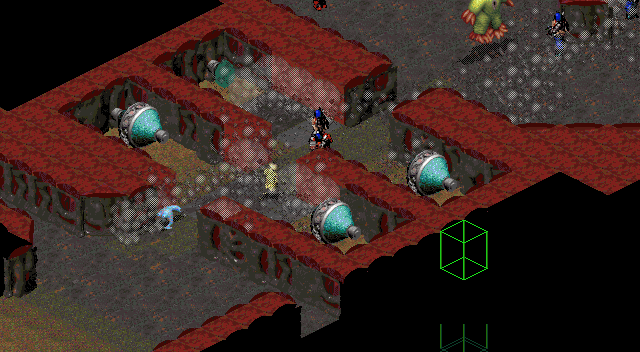 Pusherbot: POPPER INCOMING!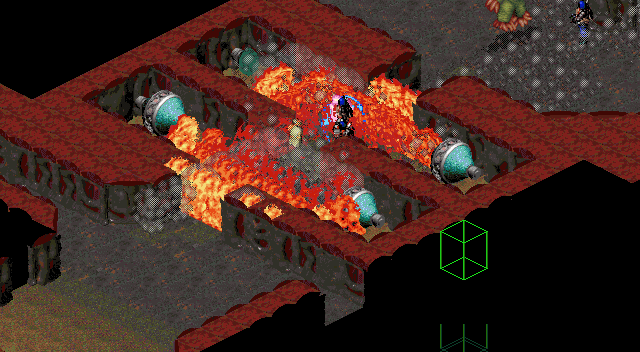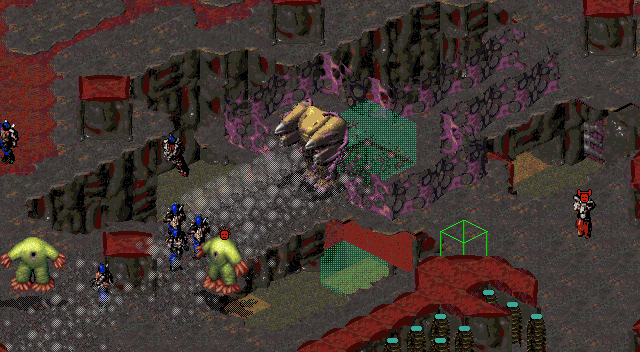 Osytertoadfish: Crap, another Megaspawn!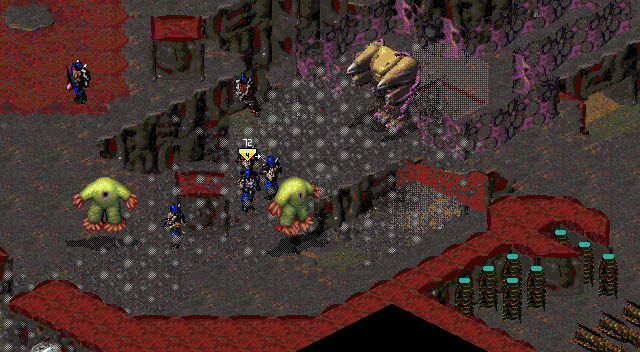 'Dini': IT IS MUCH MORE IMPORTANT THAT WE STUN THIS PSIMORPH.
*pung* *pung* *pung* *pung* *pung*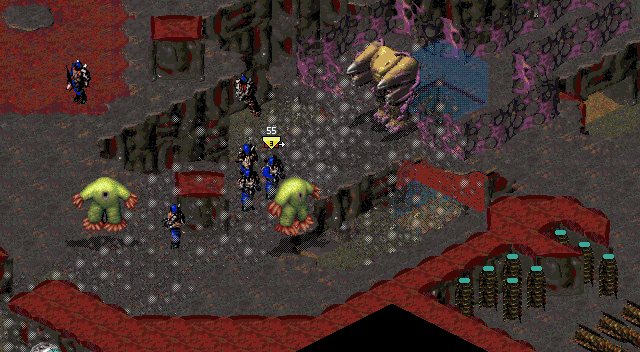 Heti: YOU NEED TO USE THAT STUN GRAPPLE LIKE YOU MEAN IT!
*pung* *pung* *pung* *pung* *pung*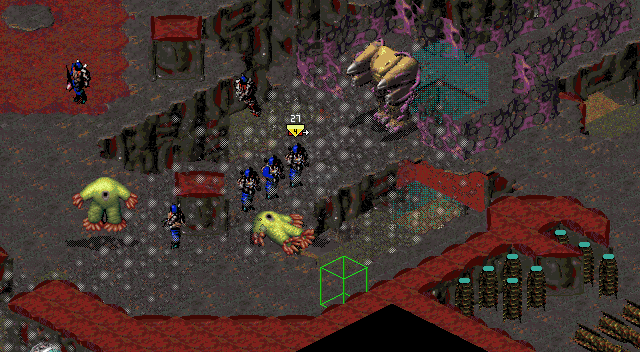 Untalented: I BELIEVE YOU TWO ARE DEFECTIVE. REINITILIZE YOUR STUN ALGORITHM.
*pung* *pung* *pung* *pung* *pung*
Untalented: PSIMORPH STUNNED.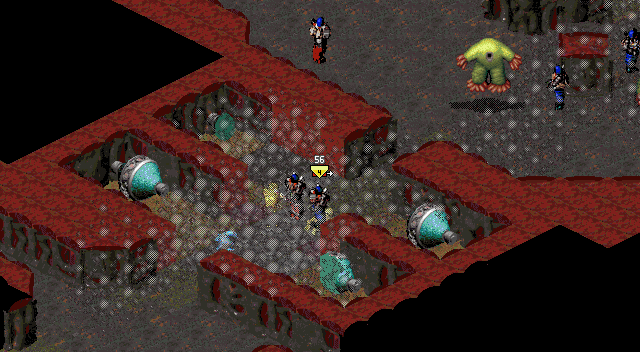 Cabledude: ENGAGING ENEMY.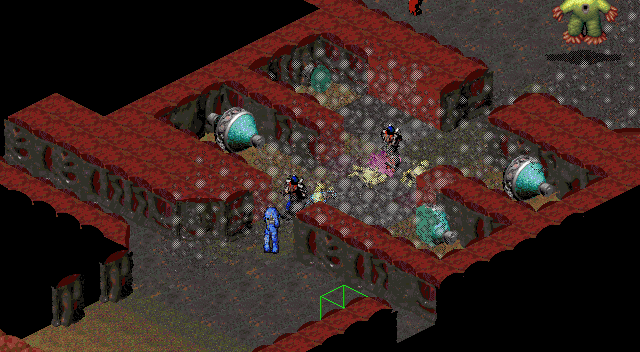 Cabledude: OUT OF MY WAY.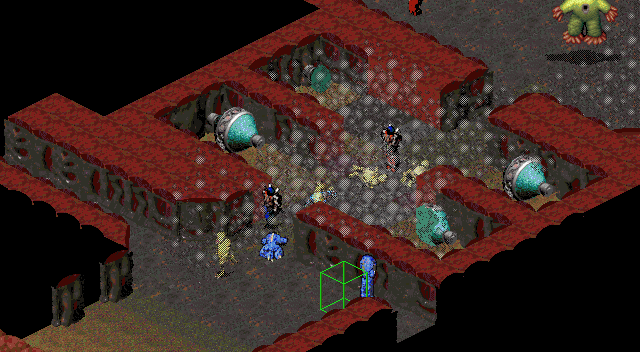 Cabledude: ENEMIES LOCATED.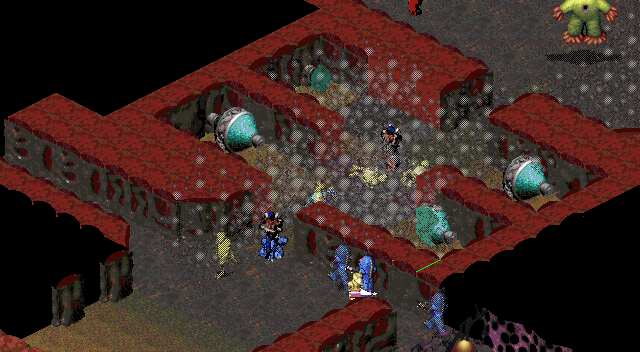 Cabledude: MORE ENEMIES LOCATED.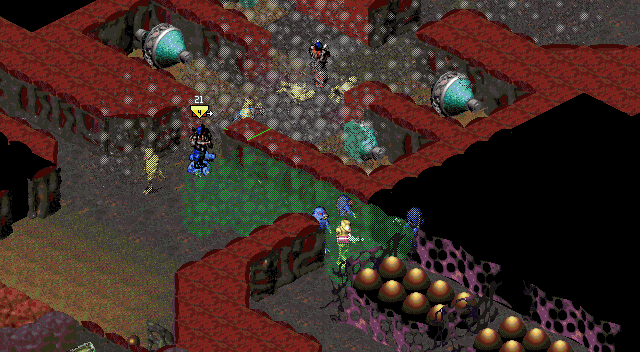 Cabledude: THIS SHOULD TAKE CARE OF THEM.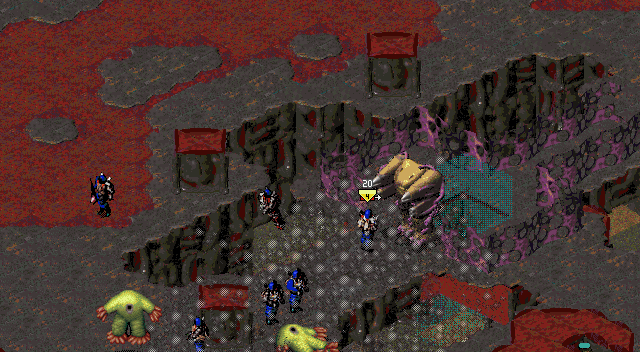 Untalented: I JUST TOOK DOWN A PSIMORPH. WHAT DO YOU THINK YOU CAN DO TO RESIST MY TALENTS?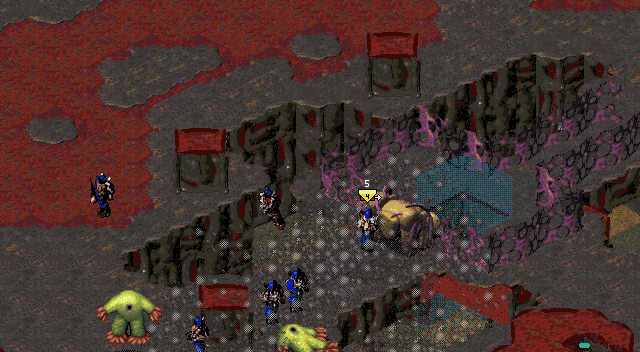 Untalented: THAT IS WHAT I THOUGHT.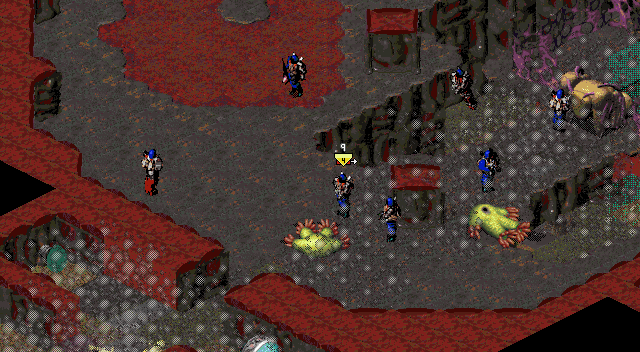 'Dini': CONTAINMENT CAN ONLY HOLD ONE PSIMORPH; WE DON'T NEED TO STUN ANOTHER ONE. INJECTING THIS ONE WITH B-TOXIN.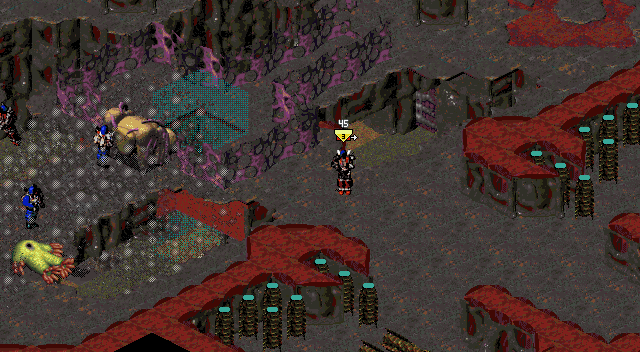 Koil: ....whoa. What happened guys? I was just minding my own business over here, then it felt like I was hit with a tazer....twenty five times.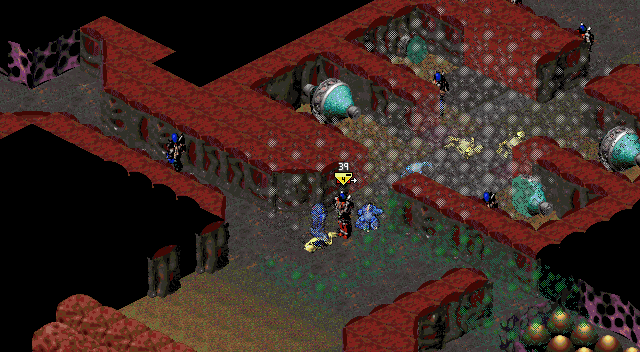 Pusherbot: ENEMIES STUNNED. PROCEEDING WITH CLEANUP.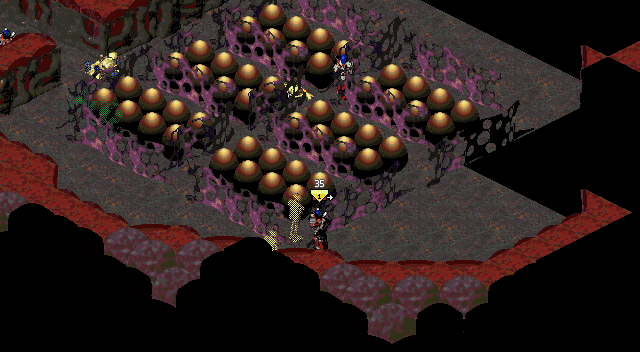 Oystertoadfish: I think I got the last skeletoids over here.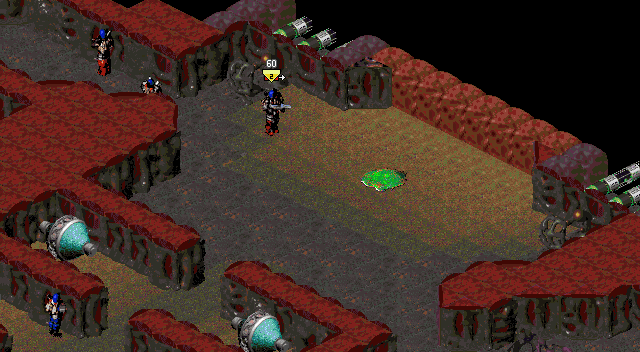 Teppec: Nothing left over here but more alien crap.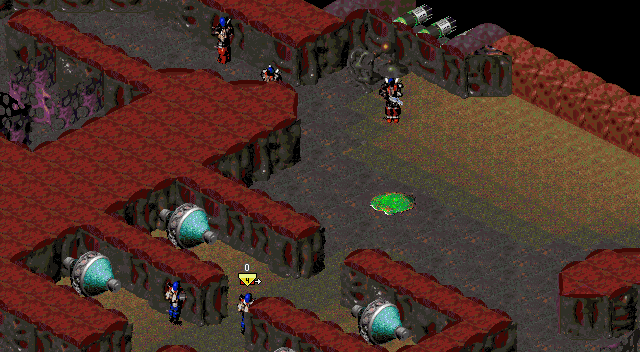 Teppec: HOLY SHIT! DID YOU GUYS SEE THAT! That alien crap just slimed its way across the floor!
Untalented: I AM TAKING NO CHANCES. STUNNING ALIEN EXCREMENT POOL.
----
This mission was the definition of complete success. No soldiers killed or injured (though some had very low shield energy levels remaining). We captured a live psimorph, and interrogations will proceed immediately. I am a bit curious as to the revelation that the alien goo piles can move. Perhaps the ship was simply on a slope and Teppec was mistaken with what he believed he saw. Nonetheless, I've ordered our scientists to examine the bottle of goo that's been in our lab for over two weeks after finishing the psimorph interrogations.
*END RECORDING*