Part 30: The Kiryu-Kai Disaster: Part Three
The Kiryu-Kai Disaster: Part Three
code:
Africanus, Angry Vegemite, Bovines, Dirdum, Allen Wren, Andrew Jackson Otto Zander, JonLikesPie, Lily Takakumi, Doc Martin Ryo, Lord Fancington and Ms. Cuddles still surviving...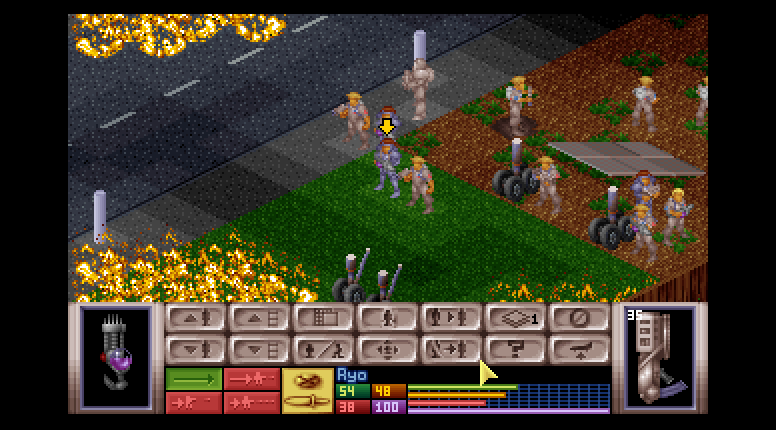 Ryo: Oh my God.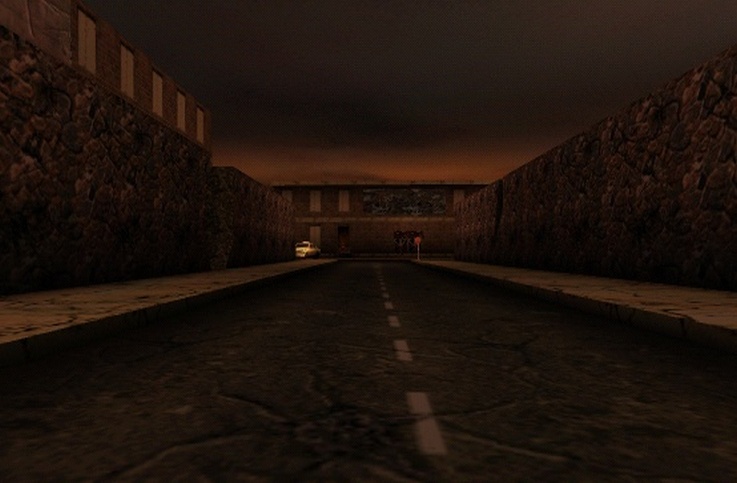 Ryo: The entire city...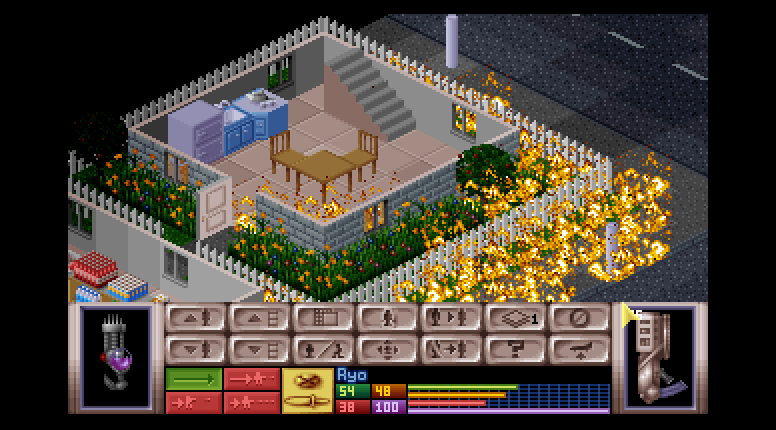 Otto Zander: There's nothing left.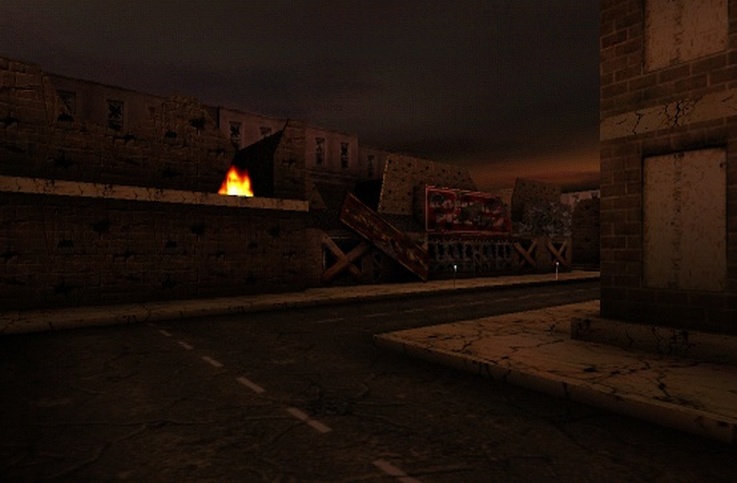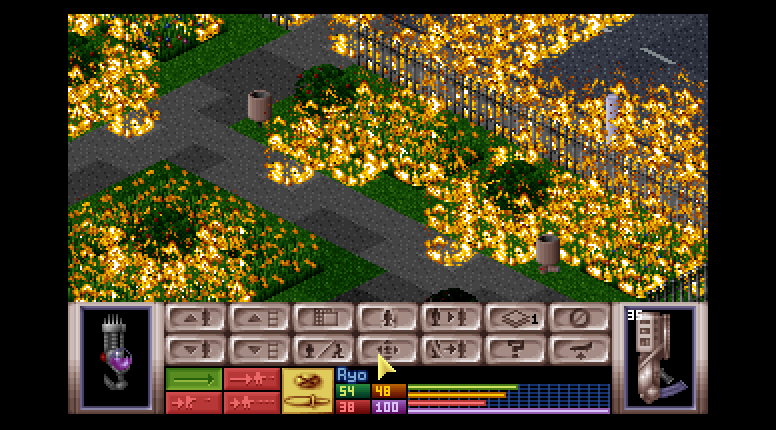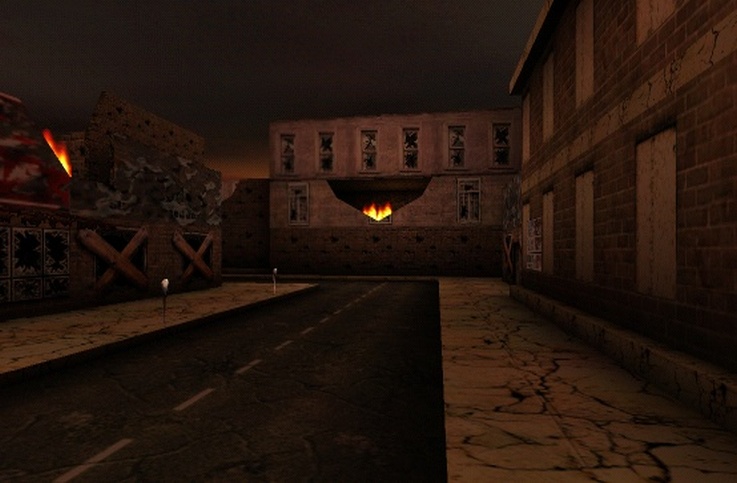 : We took off from the base and headed away as fast as possible. Anti-matter explosions are not something to be taken lightly. The shockwave from the destroyed Kiryu-Kai base passed us without trouble. I could see in the eyes of everyone - a sense of hopelessness as they looked at me to tell them what to do next. Most people starting writing or recording their last words. Some of them tried, in vain, to explain to Dirdum what a 'chrysalis' was. He thought we were saying Chryssalid, and the name stuck.

With little fuel and seemingly no hope of getting out of this alive, there remained only one thought on my mind.

Revenge.

We knew there was a large alien structure underneath Kyoto, and in the absence of a better, non-suicidal plan, I decided that we needed to strike back at it. We gathered up the equipment in the Skyranger, what little remained anyway, and set out.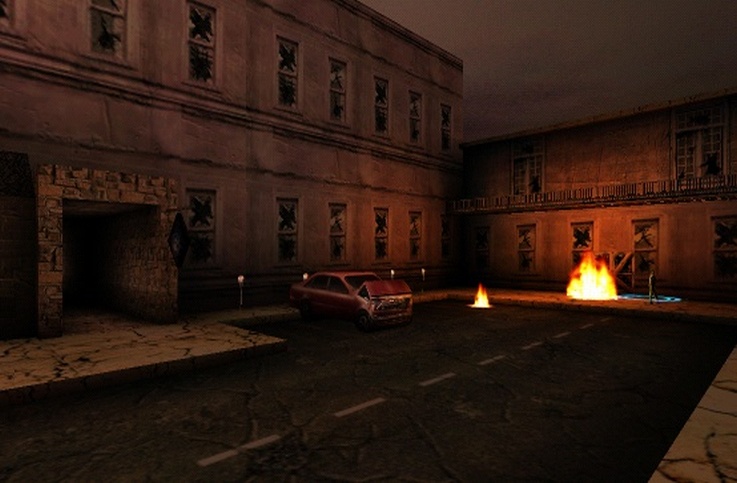 Ryo: Hold on, I see a survivor!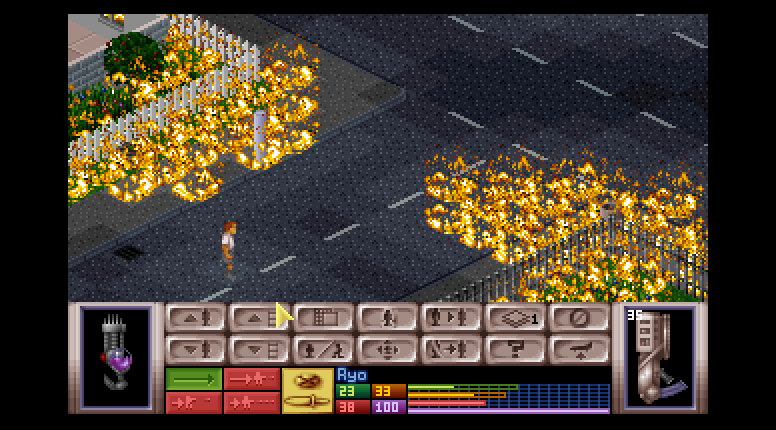 Ryo: HEY YOU, OVER HERE!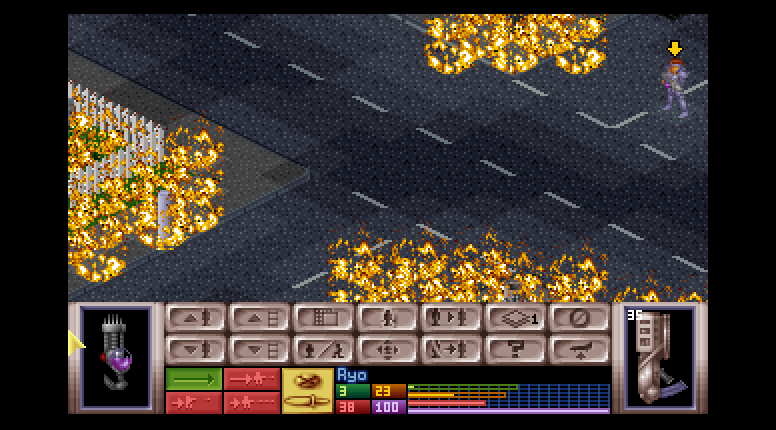 Ryo: GET OVER HERE, WE'LL PROTECT YOU!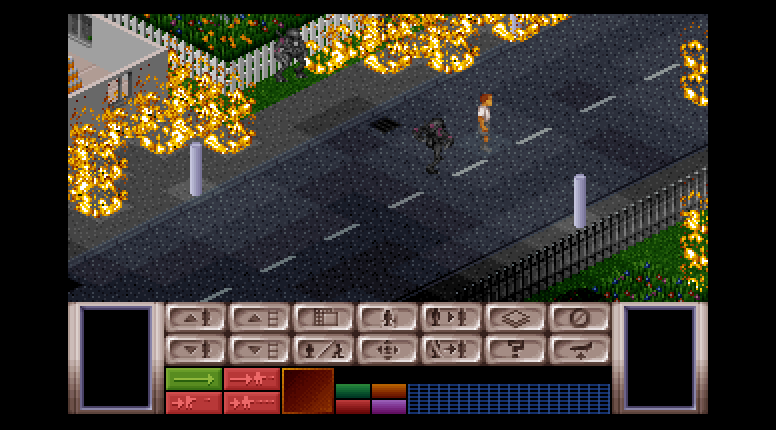 Ryo: Dammit, not again!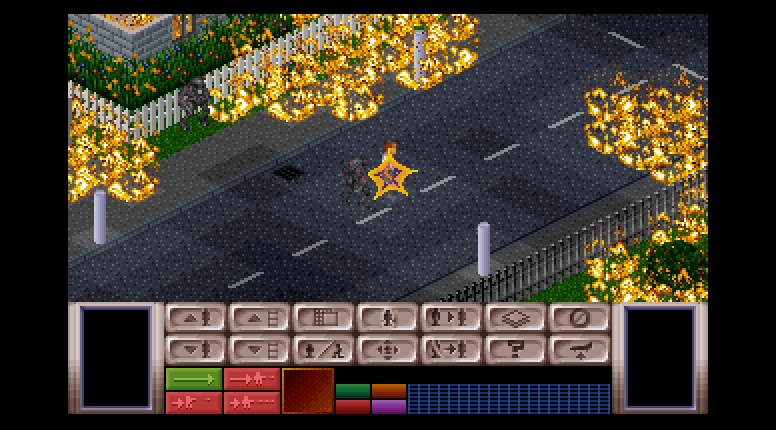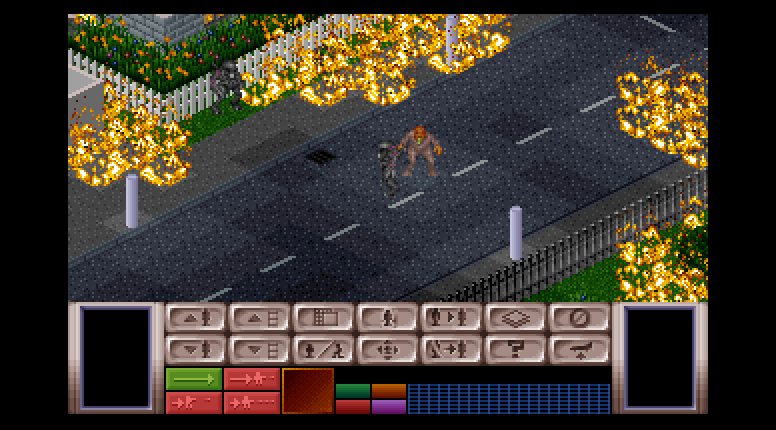 : Ryo was not taking this well. He, more than anyone else, was taking the immense loss of life hard. He nearly burst into tears here.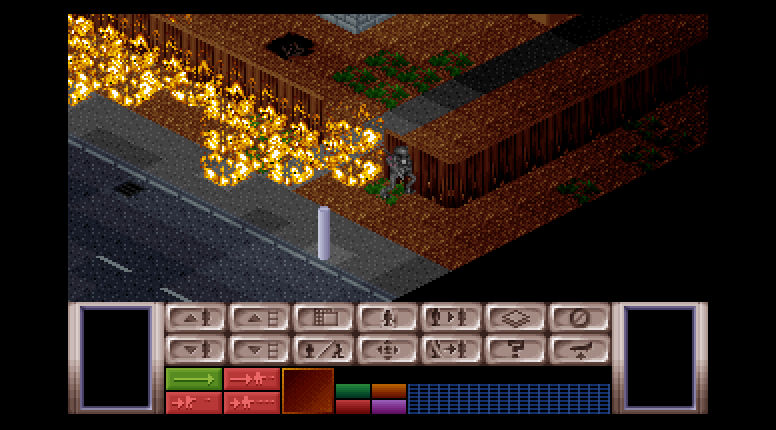 Africanus: There's more Chryssalids along the fence!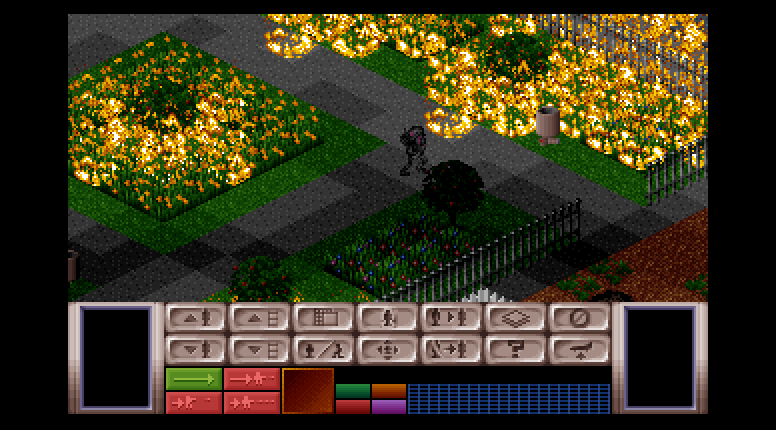 JonLikesPie: In the park too, prepare for a firefight!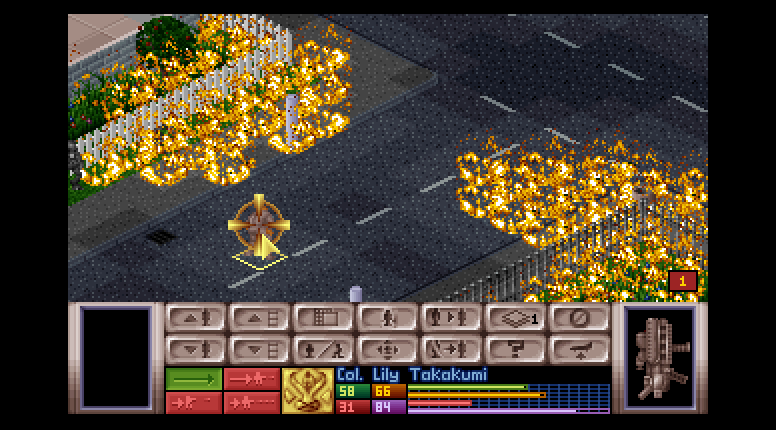 Lily Takakumi: Lay down fire, try to drive them back!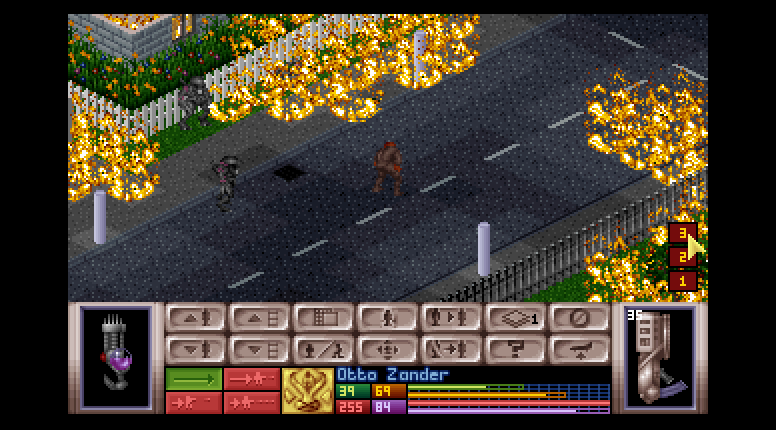 Otto Zander: That manhole is too overrun, we need to find another.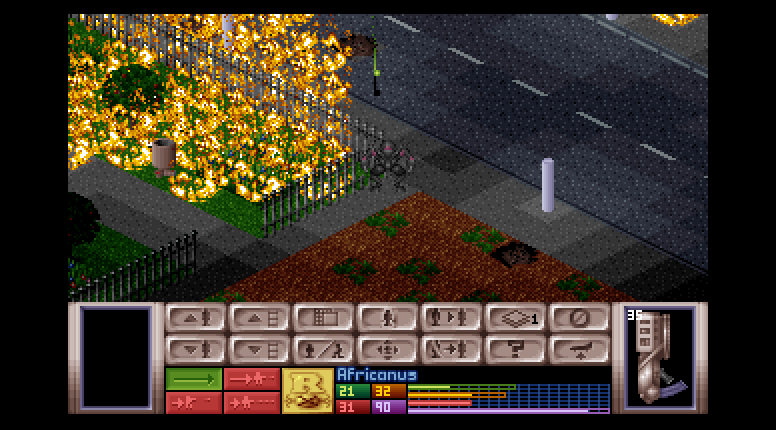 Africanus: Down this way! We're holding them back for the time being.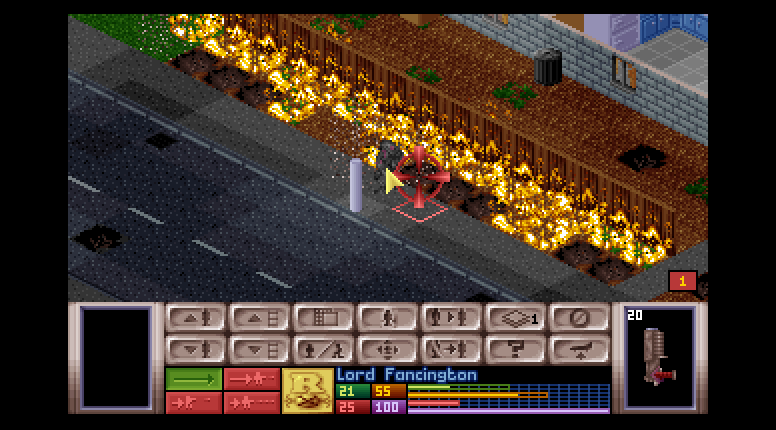 Lord Fancington: They really don't like being in the fire, look at them twitch!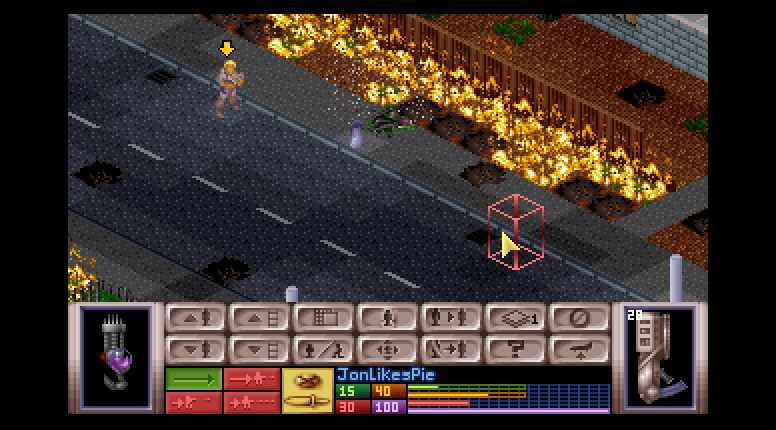 JonLikesPie: There's a manhole right here. If we hurry, we can get down into the sewers here before we're overrun.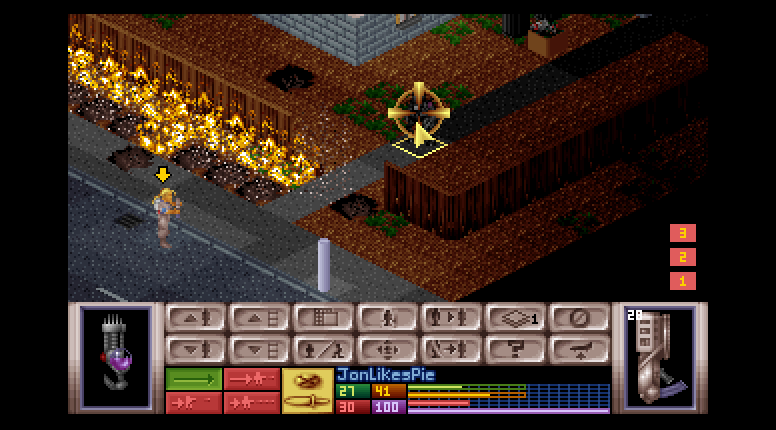 JonLikesPie: I'll keep them at bay! We need to hurry if we want to find that base of theirs.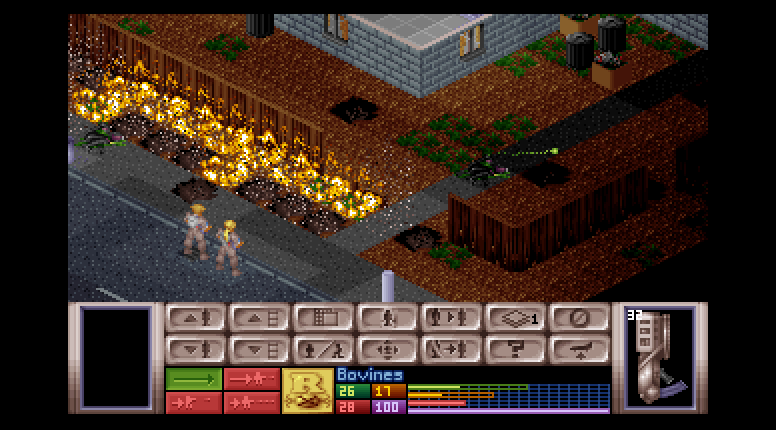 Bovines: I have you covered. You know, I'm starting to like this up-close-and-personal action!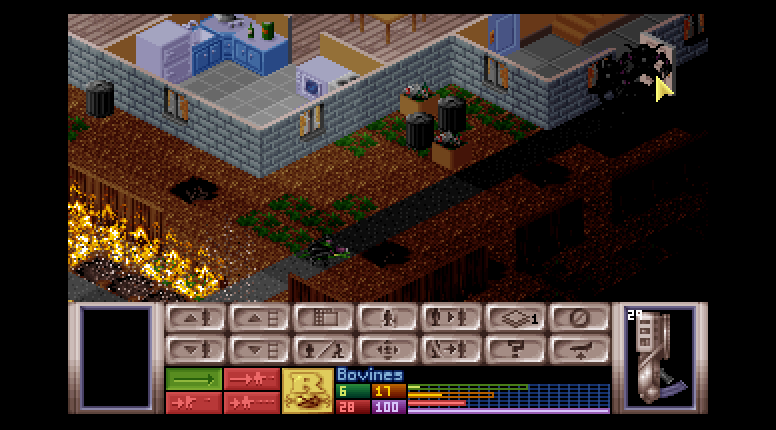 Bovines: Fucking hell, there's a whole family of them coming at us!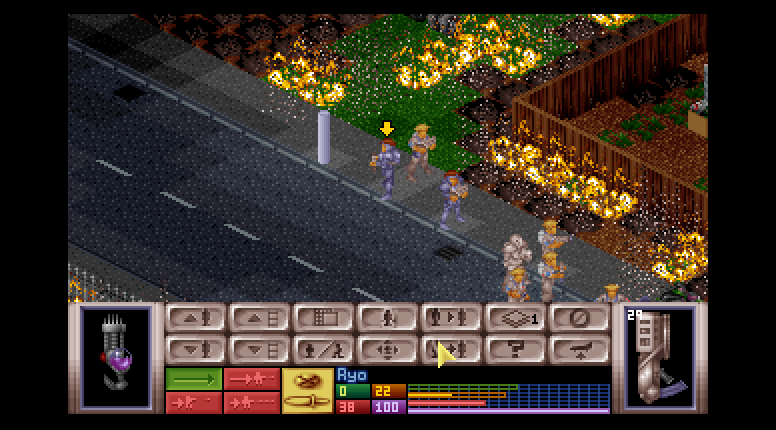 Ryo: So many people...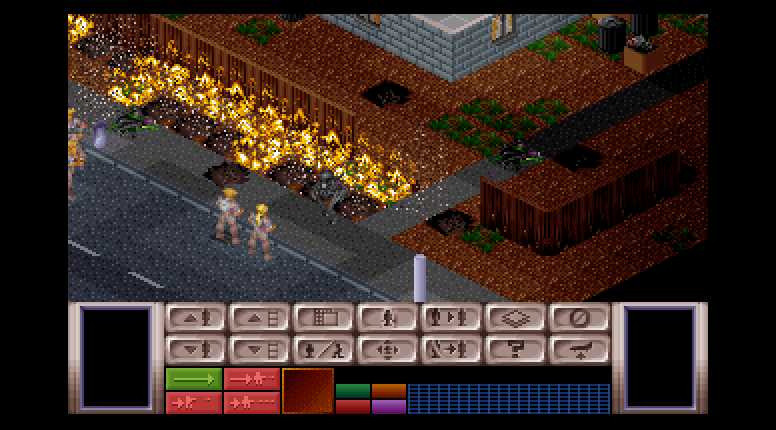 JonLikesPie: A runner! Blast it!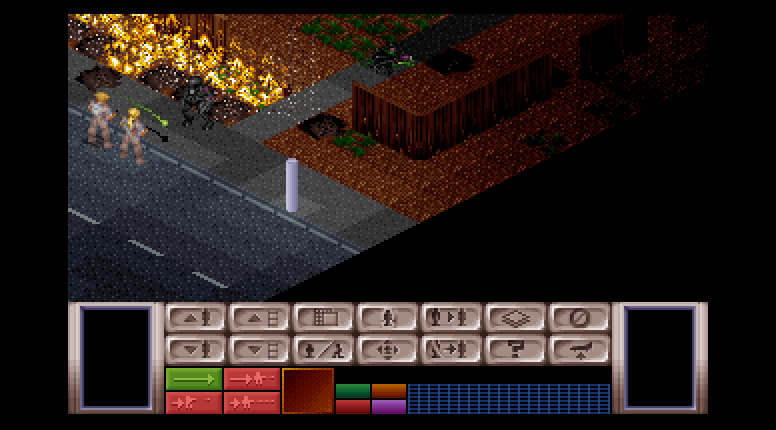 Dirdum: I helping!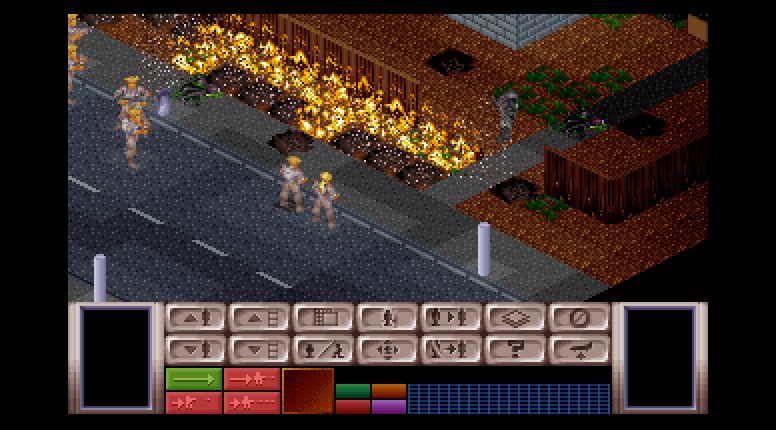 Africanus: Holy shit, did Dirdum do something intelligent there?

JonLikesPie: Sure looks like he scared it off.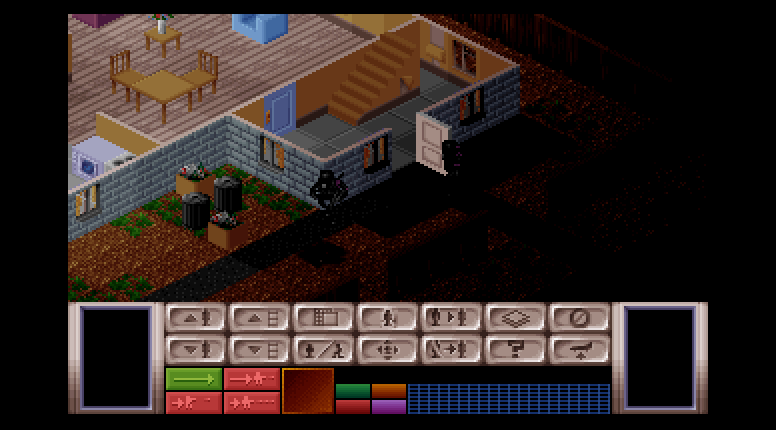 JonLikesPie: Christ, more runners!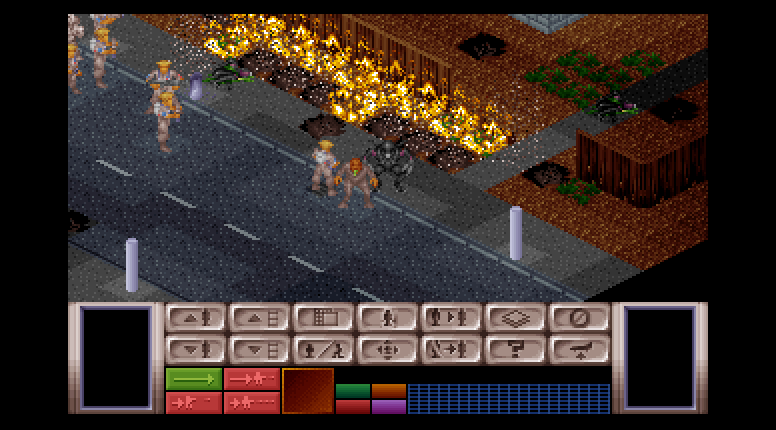 Africanus: JON!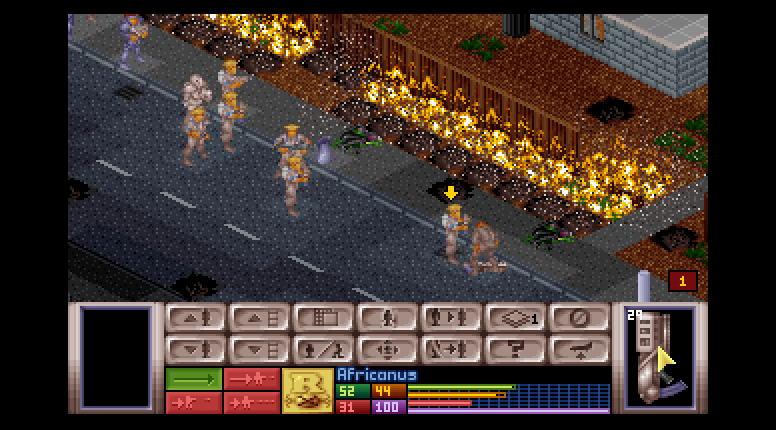 Africanus: Fuck me, there's not going to be anyone left soon!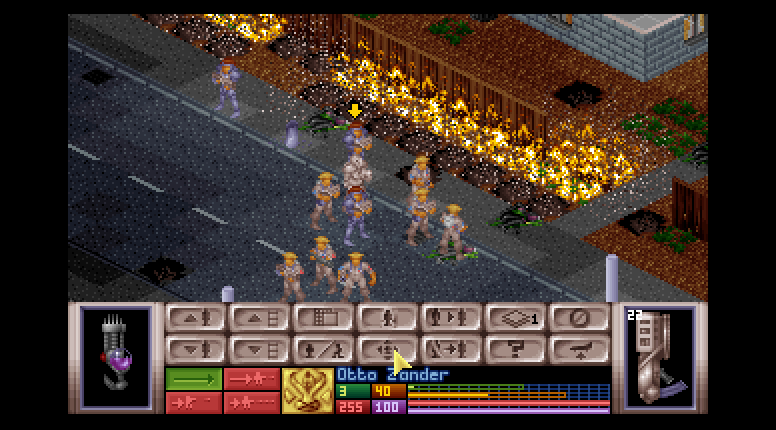 Otto Zander: I think we have things under control for now. We'll get into the sewer, form a line just like we did in the base, and try to find this alien structure. Ryo, stay close with the group, stop standing out in the open like that!



: One by one, I watched everyone climb down into the sewers. Ryo never moved though, his eyes fixed, staring off at nothing in the distance. Mentally, he had completely checked out.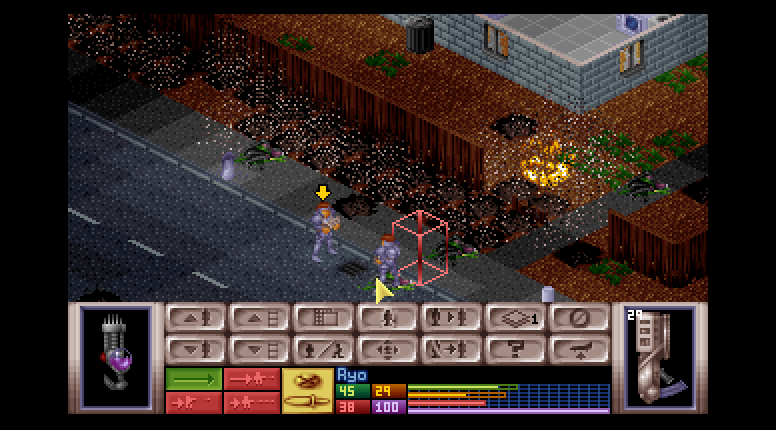 Ryo: I-I....you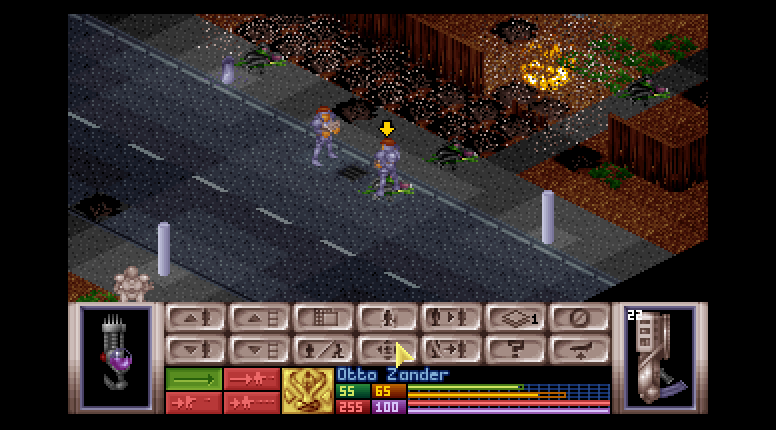 Otto Zander: Climb down Ryo, we'll need your help down there.

Ryo: This is all YOUR! FAULT!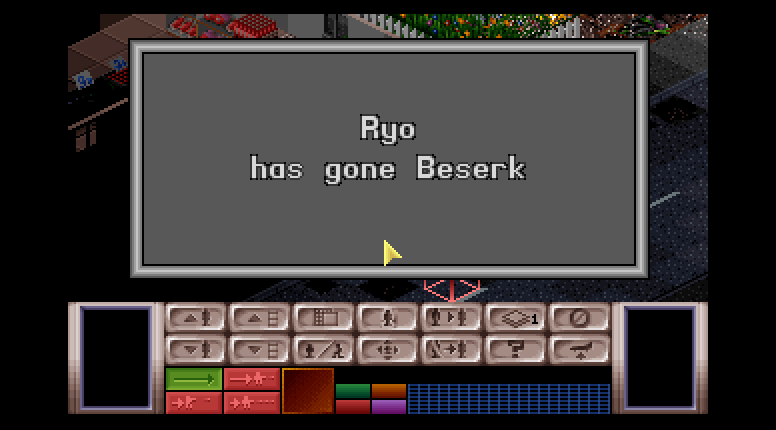 Ryo: YOU BROUGHT THIS UPON US. YOU DIDN'T NEED TO FIGHT THEM. THESE CHRYSSALIDS ARE OUR PUNISHMENT FOR NOT WELCOMING OUR ALIEN BRETHREN!

Otto Zander: What are you talking ab-

Ryo: THEY ARE PEACEFUL. THEY ONLY ATTACK WHEN PROVOKED. YOUR ARROGANCE AND SELFISHNESS WILL BE THE DEATH OF THIS ENTIRE COUNTRY AND I WILL MAKE. YOU. PAY! FOR THAT.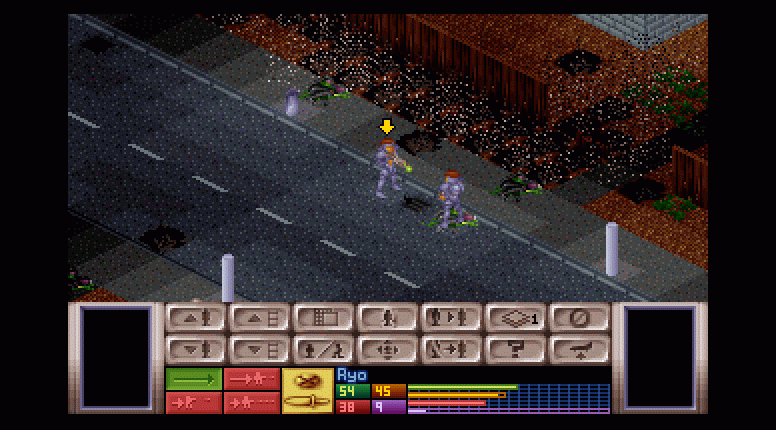 Ryo: Ha ha ha! DANCE, Otto! I'm not following a xenophobe like you anymore. I will be a part of the solution. I will be remembered as a martyr!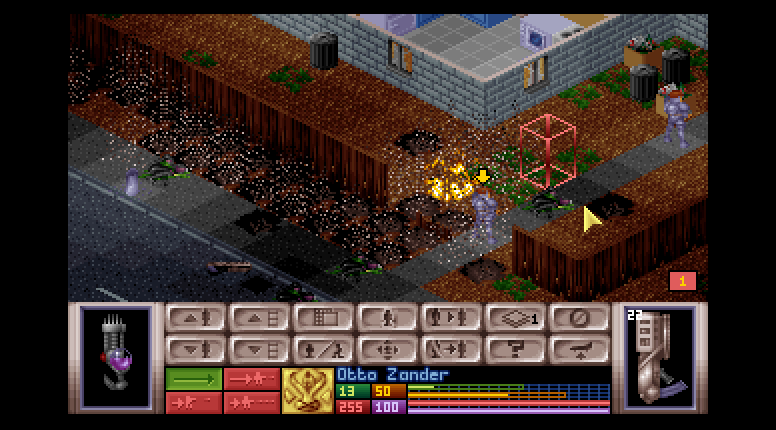 Otto Zander: RYO! What the hell do you think you're doing!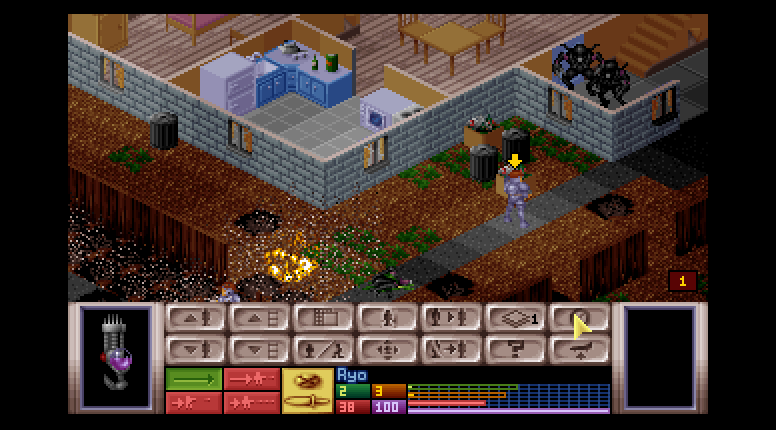 Ryo: I'm going to become one with the superior species on this planet. I welcome you with open arms, brother.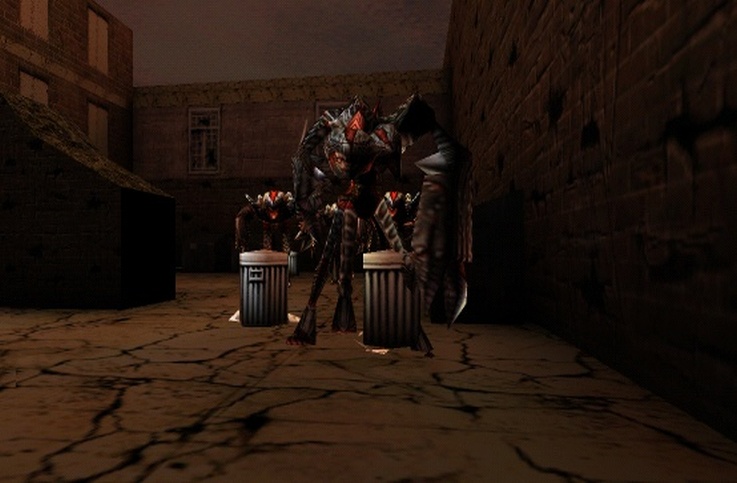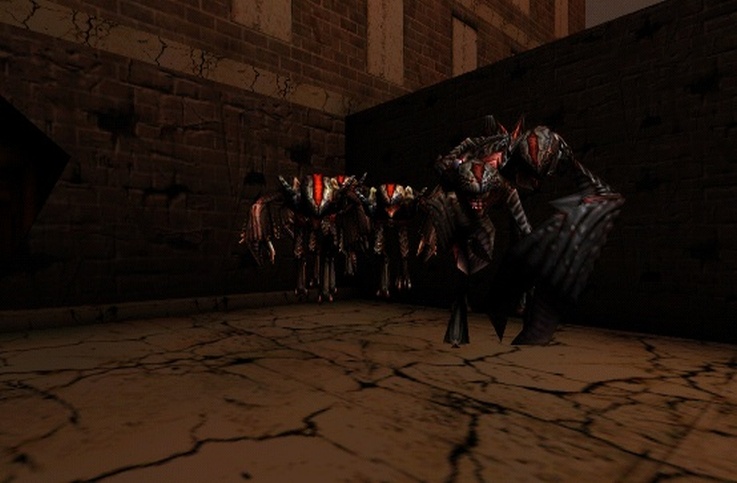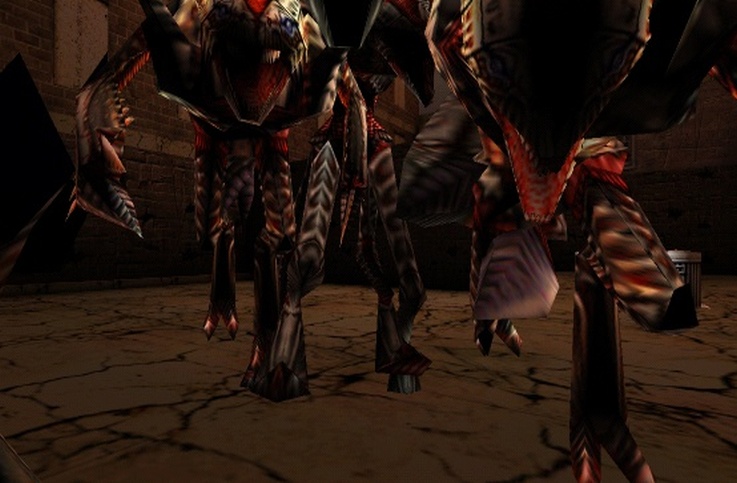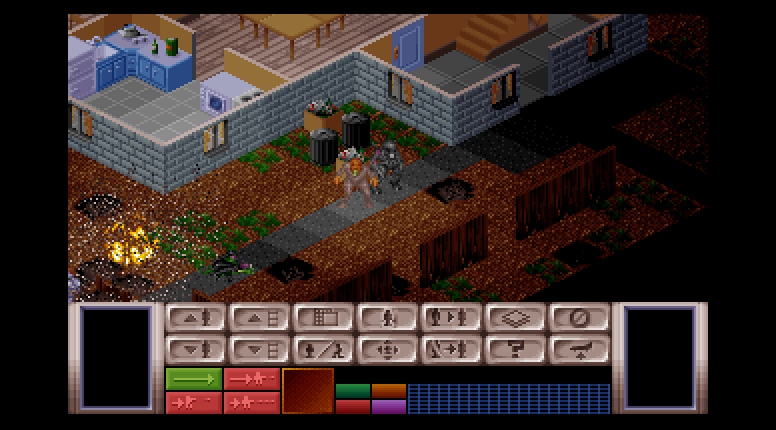 : I don't know exactly if Ryo simply snapped under the pressure, or if he was depressed, or if he truly was one of these alien sympathizers we occasionally had to deal with. Ryo was the first, but certainly not the last.

Lily Takakumi: Zander! What's the hold up?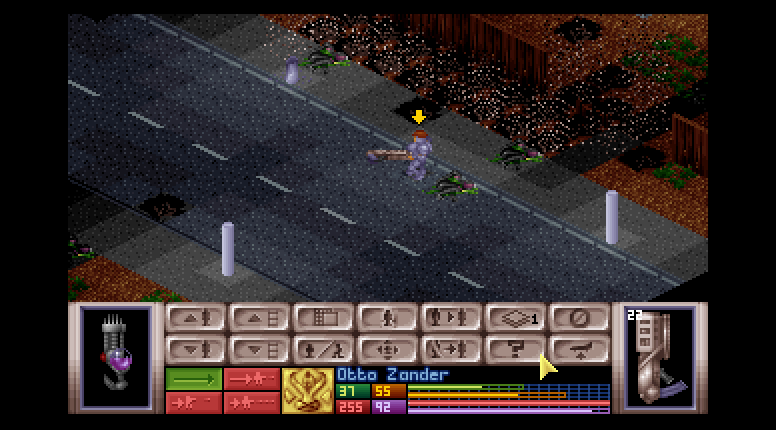 Otto Zander: I'm coming.

Lily Takakumi: You're going to want to see what we found down here. Hey, where's Ryo?

Otto Zander: He decided to stay behind.
code:
Casualties:
JonLikesPie
Ryo

...to be continued


SELECTED FAN ENTRIES
Son Ryo posted:
Tape recovered from the ruins of Kyoto.

*click*

"Those... fucks...

*cough*

I tried... I tried to make them see... make them... understand...

*cough, cough*

It seems my efforts were for naught. The Chryssalid, having infected me, has left me... I will become one with them soon. I will bring the holy fury of our gods down upon the X-Com heathens and punish them for the heresy of daring to rebel against our alien masters!

...I sound like some sort of psycho.

*laughs*

Can't have that. After all, I might be the only true Japanese citizen left in this country.

I suppose that doctor might see this as an experiment. To see if those who transform into Chryssalids retain any human intelligence.

AAAARGH!

It burns! I... I feel something ripping inside me!

Jesus... I don't think these Chryssalids are transforming anyone... we're just carriers! Carriers for their eggs!

What... have I doAAAIAGHHHH--"

A disgusting sound, like an overripe watermelon, can be heard. The rest of the tape is silence.
wtfuguyz posted:
Transmission intercepted by NSA through east-asian military communication channels. Origin, southern Japan. Message lacking any sort of encryption.

EMERGENCY ++ EMERGENCY ++ IN THE NAME OF THE EMPEROR AND THE CHRYSANTHEMUM THRONE ++ THEY ARE HERE ++ THEY ARE UPON US ++ THE ONI ++ THE ONI ++ OH HOLY WE (interupted) ++ (waiting) ++ TO ANY SURVIVING JSDF UNITS ++ CAN ANYONE HEAR US?++ CAN ANY ONE HEA (message disrupted) ++ (waiting) ++ EVERYONE THEY ARE KILLING EVERYONE THEY ARE KILLING EVERYONE THEY ARE (message terminated) ++

No further messages intercepted.


Walter Terrance Fuguyz listened to the audio recording for what must have been the hundredth time, while looking over a map of Japan on which he had scribbled a few notes.

"This is bad." he said to himself, wondering if he'd just won the understatement of the millenium award. "Fucking alien super-bugs infecting and transforming people. Like that goddamn movie with Sigourney Weaver." He paused for a few minutes, went out on the embassy balcony, and lit his fifth cigarette of the hour. I thought I had kicked the habit. Two years and then this happens. I never smoked this much before. What the fuck am I going to tell my superiors? I JUST turned in that report, and now we could be dealing with an army of 150 million or so of those things.

"OK, Walter, calm yourself down. They already know what's going on. Hell, they sent you the tape and the translation. No need to make an ass of yourself." Walter put out his cigarette, walked into his office, got his secure phone, and took it out on to the balcony.

He looked at his watch, smiled weakly as he pulled out another cigarette, and glumly lit it as he watched the street below. First smoke of the new hour,he thought. Then I'll call the boss and take my ration of shit.

He punched in the number of his direct superior, and heard that familiar, growling, throaty voice. "Hello?"
"Uhm, hello, sir, it's me, uh, Walter."
"Hello, Walter. Quite the shitstorm we're finding ourselves in. If it weren't for your report, we wouldn't have the slightest idea what the hell was going on."
A wave of relief swept over him. "T-thank you, sir."
"Anyway, what do you make of the information we sent you?"
Straight to business. With a newfound feeling of confidence, he asked "Has the situation spread to Okinawa? Or off the Japaneese mainland at all?"
"We don't know that yet."
"But the Military base we have in Okinawa-"
"Hasn't responded yet, and it will be a bit before we can convince the navy to check it out. Perhaps their communications are just down, or perhaps those things can swim. In which case, we're all fucked."
"When you say "check it out", you're going to make sure everyone involved is quarrantined afterward?"
"Absolutely. We don't want that to spread beyond the Japaneese mainland."
"Are we going to attempt to evacuate the uninfected?"
"If it's necessary and feasible. The Mainland is more or less beyond our ability to help. But as I said, our primary concern is making sure that the new aliens don't spread any further. Nothing goes ahead of that."
"What if the other aliens are using Japan as an Incubator for shock troops that would be dropped off in other countries?"
"It stands to reason that the aliens would just drop more of those aliens off elsewhere. That is, if they're actually working together."
"I've been doing some studying since I got this tape. What bothers me is how Japan would be a perfect target for such aliens. Little military, lots of people, all crammed in a small amount of space."
There was an uncomfortable silence for a few moments before Walter continued.
"You couldn't really find a better breeding ground for such a plague... except perhaps for India. It would be easier to evacuate India ahead of the aliens, but it would also be easier for these things to spread throughought Asia, Europe, and Africa."
"Well, that is a valid concern you have."
"Also take into account how much more difficult it would be to transport a huge army through space to here as opposed to just growing it when they get here."
There was silence again.
"Can X-COM do anything about this?"
"Not enough people, and I don't think they have nuclear weapons. X-COM is set up for small-scale counter-terror operations, not full-on war. Perhaps the Chineese will nuke the hell out of them for us."
"That would be for the best. There would probably be some blowback if we did it, even given the current circumstances. People tend to be stupid like that. But if we have to do it we will."
"Well, If there isn't anything else, I'm going to go to sleep."
"It's almost midnight over there, isn't it? You go on ahead. I'll bring this up with the higher-ups." The sound of hanging up.

Walter didn't sleep well that night. He couldn't stop seeing the face of that poor bastard screaming as the alien ripped it's way out of him, and wondering if that was to be the fate of the human race.