Part 157: Dr. Citan Uzuki - Xenogears' Greatest ASSHOLE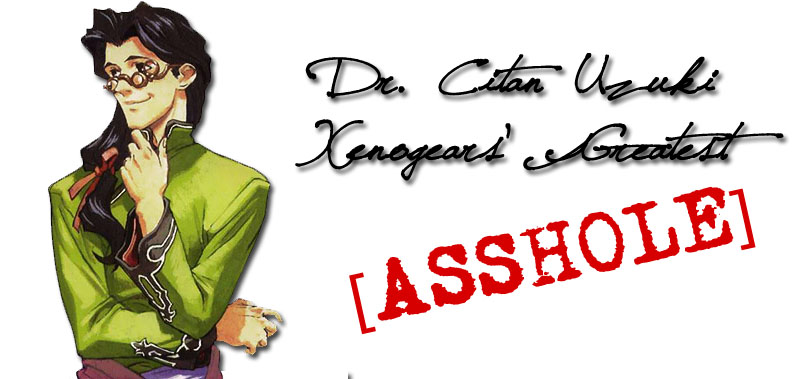 Citan Uzuki Dickery – According to Perfect Works: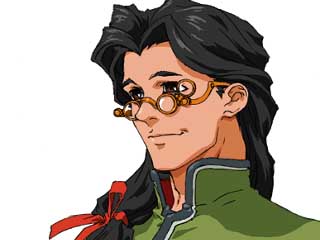 At 13 years old, a toxic experiment in the Soylent System cause an epidemic that spreads through the 3rd Class Citizen levels of Solaris, killing hundreds including Citan's entire family (parents and eight brothers.) It is widely thought that Citan was behind this as he was going all Dexter's Lab in his parents' basement all the time. Nothing refutes this is exactly what happened.

Citan gets ostracized from everyone in the 3rd Class sector due to the whole plague thing. The only reason he didn't die in poverty is because Ramsus saw potential in him and sponsored Citan for entering Jugend. And we all know how that friendship panned out.

Directed an invasion of Shevat seven years ago where Citan fought a duel with Yui's dad, Gaspar. The only reason the invasion failed is because he popped a boner for Yui and pulled his forces back so he could court her later on. What a romantic.

Developed the following weapons for Solaris: Wyvern (Ramsus' first Gear), Alkanshel (Bishop Stone's Gear), Buntline (the pilot shooting cannon) Achtzehn's gravity gun, Vierge's Aerods, and the G-Elements.

Citan Uzuki Dickery - Act I: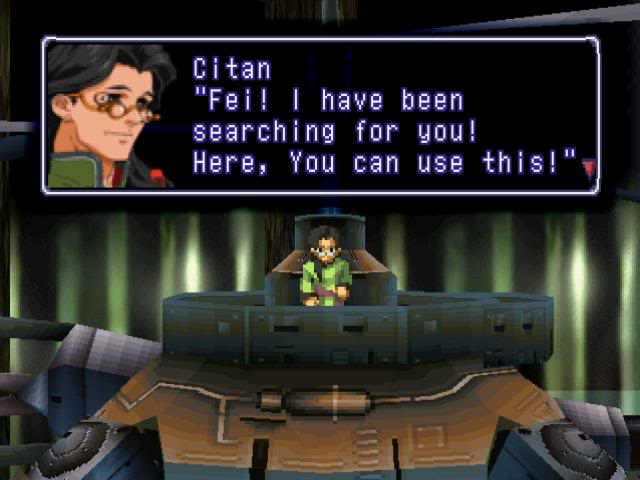 Serves as the only doctor in the village of Lahan but lives miles outside of town, on top of a mountain, past a wolf infested trail with a broken bridge that has been washed out for at least a week before the events of the game.

Is secretly a spy for the God-Emperor of Mankind, Cain. Knows Fei's entire past and the fact he's a walking WMD but keeps that all to himself. Except his daughter, Midori, is psychic and knew all of this too and was probably scared shitless every time her father invited Fei over to devour all the food in their house.

Sees that Fei is about to go berserk and nuke the town, grabs Dan (just because he happened to be standing next to him at the time) and books it to safety with the children and elderly. Doesn't bother telling anyone nearby to get the hell out of dodge.

Fei wakes up after the Lahan disaster and Citan immediately tells him to fuck off to the woods or something since everyone is pissed he blew up their village and killed half the town. He also doesn't seem to care much that Dan runs off into the wilderness by himself. Despite there clearly being multiple injured people from the blast, Citan fucks off himself later that day. He gets his wife to call Shevat to go pick everybody up or something but seeing as it is Shevat, they probably didn't mosey over there for at least a week.

Despite Fei feeling like a total monster for jumping in a giant robot and nuking Lahan, Citan sees it fit to go home and repair his Land Crab to transport Weltall to Fei for him to pilot again. Conveniently waits until disaster has struck (in the form of Elhaym being attacked by a goddamn dinosaur) before doing so. Proceeds to vanish until after the fight concludes, despite the Land Crab having mini-guns equipped on it which might have been useful.

Cockblocks Fei and tells Elly to fuck off later that night in the woods.

Rents a dune buggy to go raid a Gear excavation site for some parts to repair Weltall while leaving Fei behind in Dazil to go hit the bar or something. Whatever! Repairs Weltall off-screen. Almost definitely never returns said rental buggy to Dazil.

Pretty much straight up steals Heimdal from the Desert Pirates. Probably discards it in the middle of the woods whenever he upgrades to his Omnigear.

In Bledavik, in order to rescue Margie he comes up with a plan where Fei enters a fighting tournament while Bart swims upstream through the city's water supply channels while Citan "works the crowd" to draw attention toward Fei's antics and away from Bart's. Proceeds to do fuck all and vanish for the duration of the rescue.

After victory in the fighting tournament, Fei decides to climb the castle wall and help out Bart save Margie. Citan continues to be a no show and just wanders back to the Yggdrasil instead.

Comes up with a military coup strategy which involves feigning Nisan, an entire peaceful nation that has avoided the Ignas War for 500 years, has aligned with Kislev in order to divert troops from Bledavik so Bart can take the capital. This plan fails spectacularly and Nisan ends up getting invaded by Aveh afterwards and most people flee the country and become refugees in Kislev or hide out in the mountains.

After the Aveh coup plan fails and the Yggdrasil is fleeing from Ramsus and Gebler, Id attacks in his Gear and ruins everyone in the neighborhood's shit. Citan doesn't bother helping in the slightest and takes the only escape pod on the Yggdrasil, leaving his old war buddy, Sigurd, and all of the Desert Pirates to drown in quicksand.

Citan Uzuki Dickery - Act II: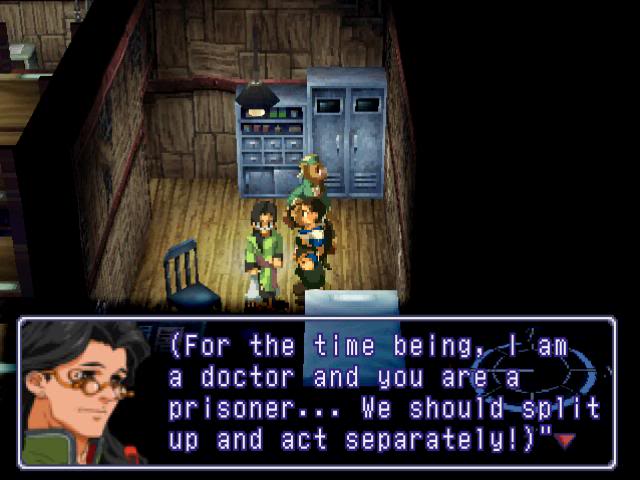 Pulls strings to get the current doctor of Nortune's D Block (the impoverish slums and prisoner gulag district) in order to replace her and get close to the imprisoned Fei. Almost immediately abandons his post for the better part of a week until the former doctor finds out, chews him a new asshole, and returns to the slums.) Almost the only time anyone ever calls out Citan on his bullshit.

Fei's Gear gets blown up by Rico's henchmen. Later that night, Id wakes up, tears everyone responsible's heads off and shits down their necks. Citan pins the blame on a horrific looking but otherwise peaceful Wels living in the sewers and helps Fei and Rico murder it. In the following act, we find the mutant's orphan son who still holds out hope his father will one day return.

Had prior knowledge of Gebler's plan to nuke Nortune from Emperor Cain. Kept it to himself until it was already in progress.

Wiseman shows up between Kislev Battling Tournament sessions and beats the shit out of Fei while letting out a few cryptic hints. Citan just sort of cocks an eyebrow and watches the fight.

Decides to help the civilians evacuate D Block during the Gebler raid on Kislev (which amounts to sort of wandering around with Hammer and yelling at people to run in case the air raid sirens and AA gunfire wasn't clue enough) instead of helping fight the Gebler Goobers and Dominia, despite having access to his Gear the entire time.

Decides the best way to escape from Kislev back to Aveh is to storm a military base, murder everyone in the party's way, and hijack an experimental airship. Instead of...you know...just flying over the mountains in everyone's flying giant robots.

When the Goliath gets shot down, Citan decides to kamikaze the newly submersible Yggdrasil despite knowing full well it is Sigurd and Bart's ship.

Citan Uzuki Dickery - Act III: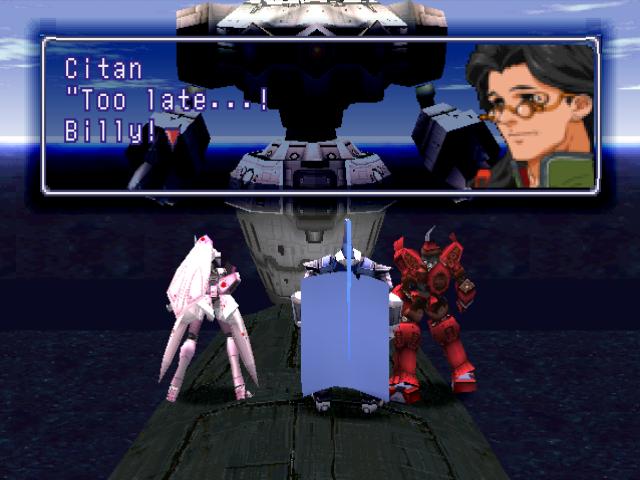 When the Yggdrasil is being attacked by Dominia in the Haishao submarine, Citan decides to just hang out above water with Rico and let Elly, Bart, and Fei take care of it.

After Elly returns from being briefly kidnapped by Dominia, Citan notices her acting strange and suspects she has been hypnotized. He fails to mention this to anyone and nearly lets Elly meltdown the ship's reactor.

Dominia in Bladegash (and soon after Ramsus in Haishao) attack the Yggdrasil. Despite Elly having been brainwashed into nearly blowing up the Yggdrasil just minutes earlier, Citan insists she help Bart and Fei fight it again. Citan himself just goes up to the bridge and talks some shit about Ramsus with Sigurd over tea.

Fei gets his shit kicked in by Ramsus, nearly dies, and falls into a coma. Citan decides to forget he's a medical professional and the next couple hours are spent finding some medical aid from the Ethos for Fei.

Lets Elly struggle through translating all the Solarian data in the Ethos HQ database. But he decides to chime in when they get to the juicy parts like how Ethos was trying to break away from Solaris and use Zeboim technology for world domination.

Bishop Stone, newly sans skin on his face, attacks the Yggdrasil in Alkanshel. Doesn't bother to help with that fight either.

Billy's father shows up in the Buntline, a tiny-gear which can convert into a cannon that shoots its pilots out as bullets. Again, Citan invented this thing. Citan manages to have the one and only Yggdrasil comms equipment malfunction in the entire game before warning Billy he's shooting his dad out of a cannon.

Citan Uzuki Dickery - Act IV: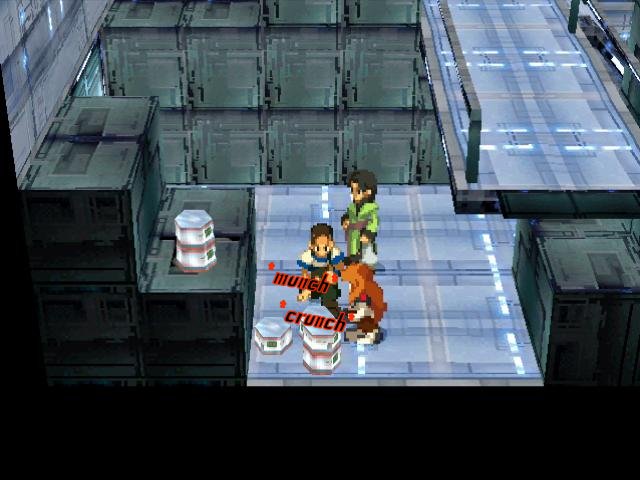 Makes everyone climb Babel Tower in order to reach some non-existent comms equipment in order to contact Shevat when he apparently had contact with his wife, who was in Shevat, the entire time.

When everyone actually gets to Shevat, he doesn't give his wife or daughter the time of day.

Everyone has their Limiters removed in Shevat in order to get their 7 AP Deathblows. Except, Citan never had any. He was just faking it and holding back in fights.

When the plans to liberate Aveh crop up again, Citan decides he's going on the team that will basically stroll into a mostly undefended Bledavik to take the capital. Not the one that has to go rout Prime Minister Shakhan's forces down in the Nisan Crypts or doing any sort of actual fighting.

Makes an "educated guess" on how Bart's Omnigear, Andvari, works when he knows full well how one properly operates since he fucking owns an Omnigear.

Shakhan is fleeing to one of the Solaris Gates? Citan decides to stay behind in case things do not go well in order to "protect Margie".

Comes up with the plan to fire Ft. Jasper's cannon at a mirror on Babel Tower in order to blow up the Ethos HQ's basement. Dr. Uzuki's role in this plot is to sit in a control room and adjust a mirror slightly downward toward the Ethos Vatican while otherwise sitting on his ass. The rest of the party has to battle the Elements. Twice. Or fire a laser cannon across the entire planet. Even then, he still misses the Ethos HQ but is lucky enough to strike close enough to the basement to cause the thing to go up like a firecracker. Probably mostly due to lack Solaris mechanical engineering standards.

Was an incredibly badass swordsman the entire time but never bothered to use his skills due to some vague morality issue he had about killing people with said sword. Hand to hand murders were A-OK though.

Emeralda, who had been trapped in a tube underground alone for 4000 years, finally reunites with Fei, who in a past life was her creator. She makes him promise not to leave her alone again. When the operation to infiltrate Solaris begins, Citan immediately sticks her in the non-Fei second stringer team.

When breaking into two parties to infiltrate Solaris, the teams are split into the two. Citan, who lived in Solaris most of his life and still has regular contact back there and is fluent in Solaris' language and Elly, who lived in Solaris up into a few weeks ago, are put on a team with Fei. The team with everyone else has Jessie as the only Solarian speaker. Jesiah...an alcoholic shotgun wielding cowboy that hasn't been to Solaris in a decade. By all accounts he immediately ditches them and they are all captured and nearly executed.

Allows his friends to consume human flesh a couple rooms before finding the factory where they process the meat.

Finally gets called out for all his shady bullshit by Elly. Immediately flips off the lights, knocks out and kidnaps Elly, and lets Fei get captured by the Gazel Ministry.

While Fei is captured and restrained, Citan took it upon himself to taunt Fei about how he is a useless, unmotivated slacker that just keeps fucking and cannot even protect the girl he loves. He does this up to the point that Fei transforms into Id. No real reason. He was just curious and wanted to have a chat with Id in a position where he was in no danger of getting his head torn off and shoved down his ass.

Releases everyone in the party from captivity and makes like that was his plan the whole time. Probably makes up that bullshit about there being secondary secret limiters in people's heads that he removed. Everyone buys it.

Blows up the final Solaris Gate right in Ramsus' face.

Conveniently vanishes just before Executioner (Miang) starts zapping everybody with Force Lightning.

Citan Uzuki Dickery – Disc 2: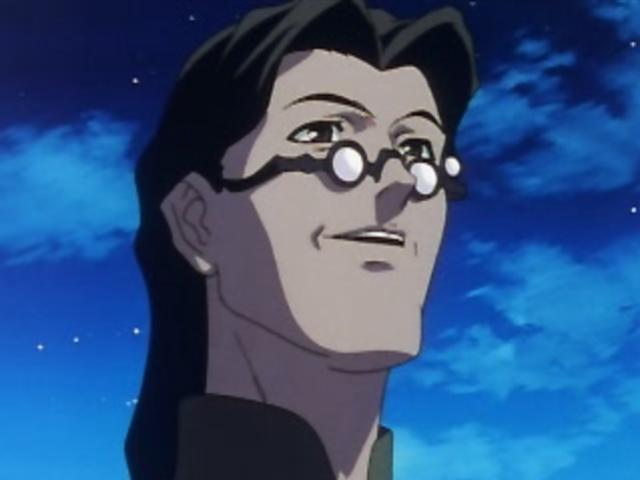 Finally decides to dust off his Omnigear, Fenrir, out of storage and use it out. He could have done this at any point earlier but meh... Effort...

After Elly and Fei recover from their injuries, word is sent that Solaris is pissed and attacking Ignas. Fei hops in his newly upgraded Weltall-2 to fly there and try to stop Solaris' attack. Meanwhile, Citan and Elly are going to a Zeboim Mass Driver facility to fire nanomachines into the atmosphere to remove everyone's Limiters on the surface. Fei makes Citan promise to look after Elly. Citan does so. He then proceeds to ditch Elly on the trip there since he was lying about his Omnigear actually being around to use yet. Sends the nanomachine girl in his place instead. Close enough, right?

Emeralda and Elly fight their way through the forest outside Taura's House and into the Zeboim facility. At least that's what the Narration Zone says. Citan only decides to show up after everything is clear in order to press the button to launch the nanomachines into space. Said nanomachines turn half the world's population into zombies. Whoops!

When the masses of character portrait lacking citizens become horribly mutated, he lets the Fem-Pope and Solarian Pilot take care of the sick instead of ever offering to help with his medical expertise.

After defeating the G-Elements, he steals its sword for use on with own Gear.

Never even acknowledges his boss, Emperor Cain, got stabbed in the face.

In Mahanon, Citan accesses the Razael Database computer. When Grahf attacks, he demands Fei and Bart hold them back while he "extracts as much data as possible and if anything goes wrong he will destroy the place". Proceeds to neither obtain any more useful information, nor destroy the system.

Half-asses the calculations on Bart's Big Battle Plan™ on attacking Merkava, resulting the entire thing exploding and the creation of the final godawful dungeon in its wake. That's all on you, Uzuki!

Cockteases the player by dropping a line about Ramsus perhaps joining the party. Ramsus never joins the party.

Sees his daughter one last time before the final battle. Doesn't acknowledge she exists. Doesn't question what happened to her mother between discs. Leaves her in the last icy hideout of humanity with Dan as her only friend.

I think that covers most of it. That is Dr. Citan Uzuki folks. What a
DICK!!