Introduction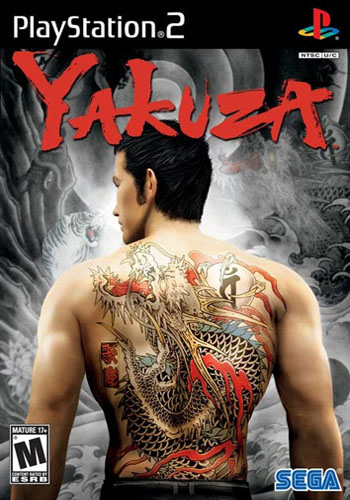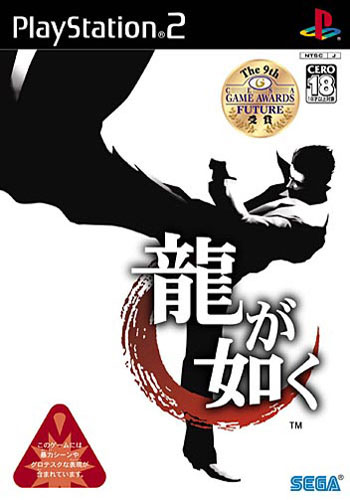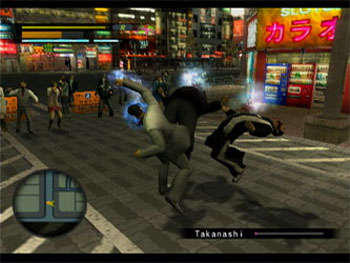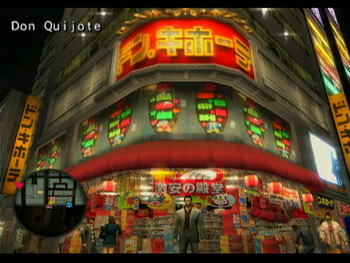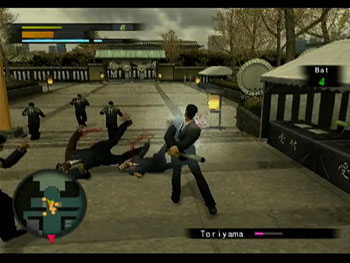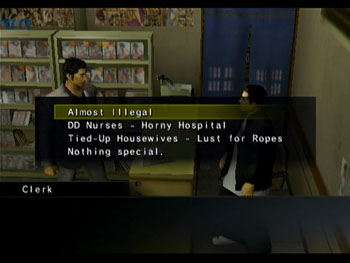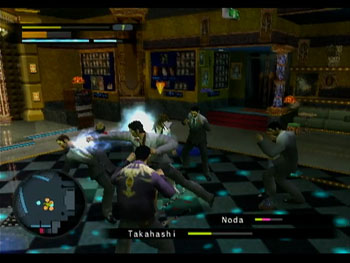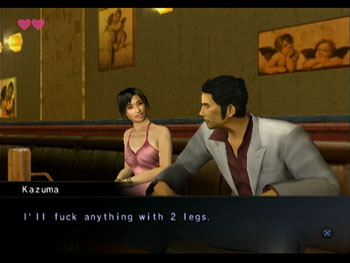 Released in Japan in 2005 and then in Europe and North America the year after, Yakuza is an action/adventure game with Japan's criminal underworld as the backdrop. As Kazuma Kiryu, you take to the streets of the fictional Kamurocho and follow an intriguing story filled with many fun and interesting characters. Along the way, you also beat the ever-living shit out of hundreds of thugs and yakuza using your hands and whatever you can get your hands on. You can also take time out of your busy beating schedule to play at UFO catchers or slot machines, get drunk, pick up hostess girls, and other Yakuza-type activities.
The series is exceptionally popular in Japan, with its Playstation 3 installments standing beside the likes of Metal Gear Solid 4 and Final Fantasy 13 at the top of the best-seller list. Unfortunately, the games have not yet found similar success outside of their native home, but perhaps this LP will help draw in some more fans.
I had not played this game prior to doing this LP. Rather than doing a full-on blind run, however, I utilized editing of multiple recordings to blend the inexperience and initial reactions of a blind run with the knowledge and pacing of being more familiar with the game.
Character Profiles
(Best viewed after watching through Chapter 4)
Fanart
Information About the Yakuza
Contributed by Arthur D Wolfe
Videos