Part 106: NGAE: ~/cyan/betray/red/ally sigma\$ cd ~/magenta/ally/green/betray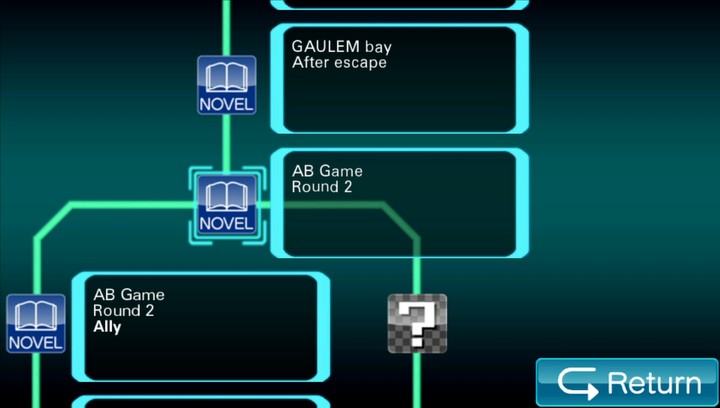 It looks like we're finally ready to bite the bullet and betray Luna; the top two results were betraying her in the first AB Game (60 votes) and betraying her in the second (69 votes). So... let's get this over with.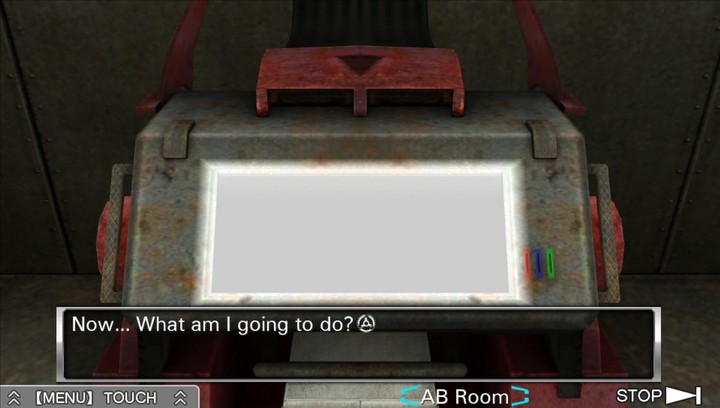 Well, I guess there isn't any question.
After all, I promised Luna that I'd pick "ally".
But...
What if she was lying to me?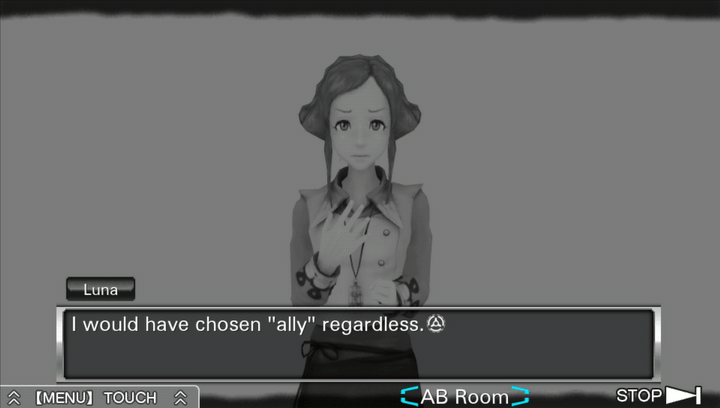 I mean... Sigma's going to be my opponent.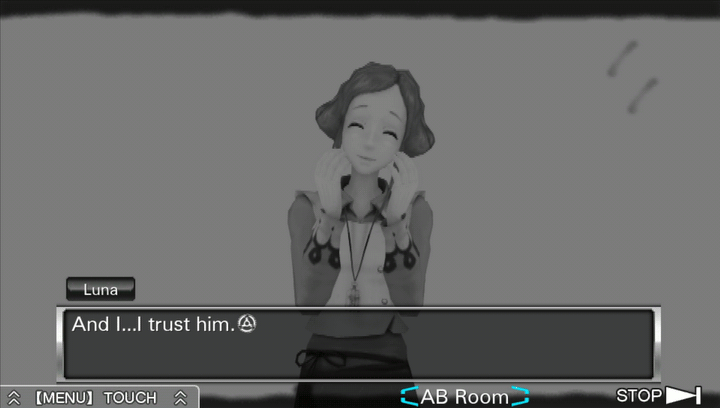 Ten seconds remain until Ambidex Game polling closes.
Nine... Eight... Seven...
Six... Five... Four...
Three...
Two...
One...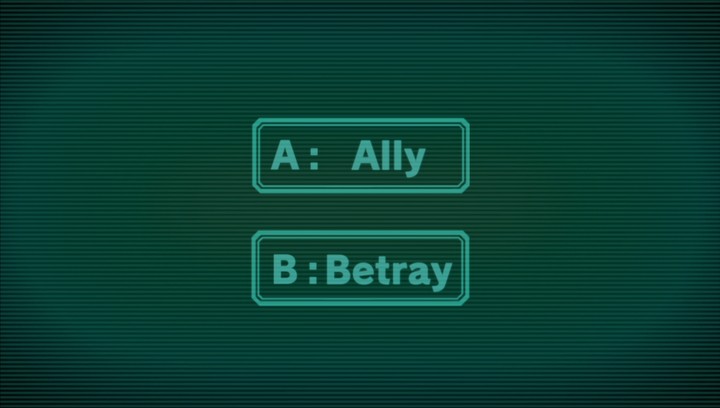 No one is
that
honest.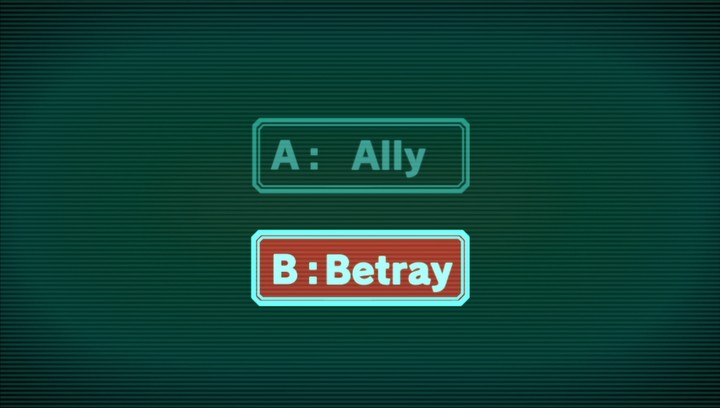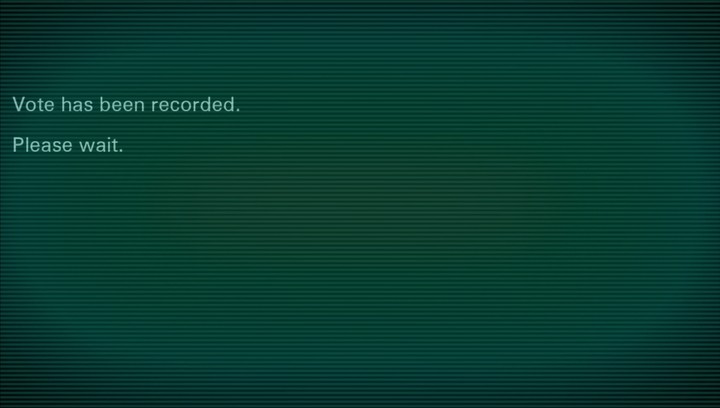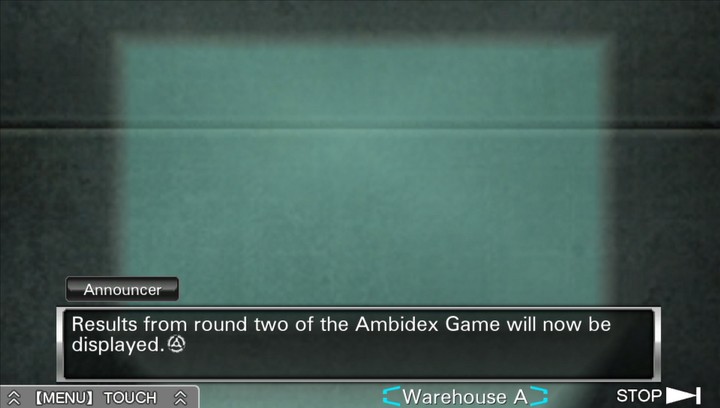 Please direct your attention to the results screen.