Part 173: NGAE: ~/magenta/ally/blue/ally sigma\$ k.exe

VLR OST:
[
Divulgation
]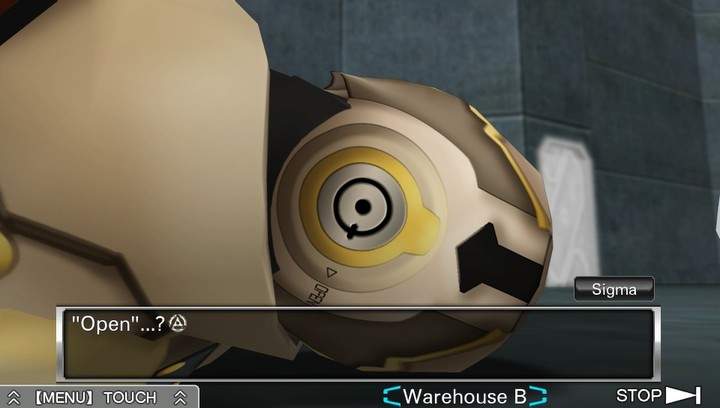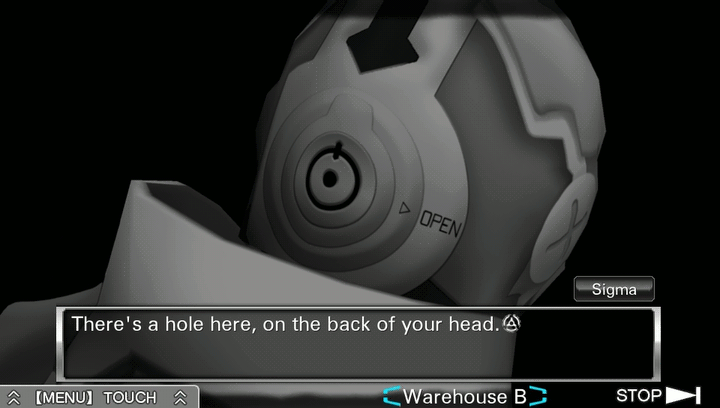 Yeah, it looks like you insert...something.
It says "OPEN," so maybe if you put some kind of key in there...




...You could open up the suit and take the mask off.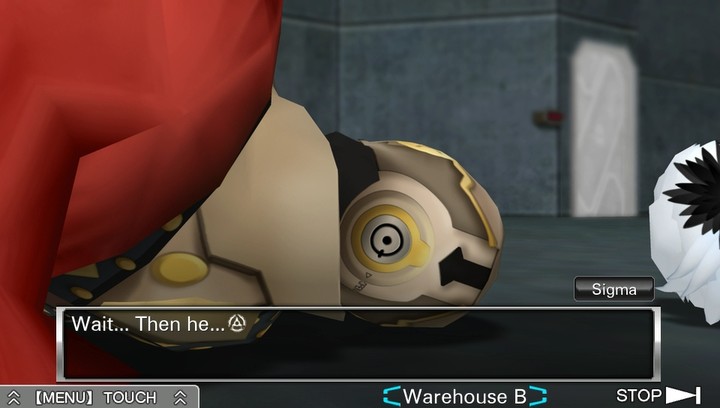 But...when could he have...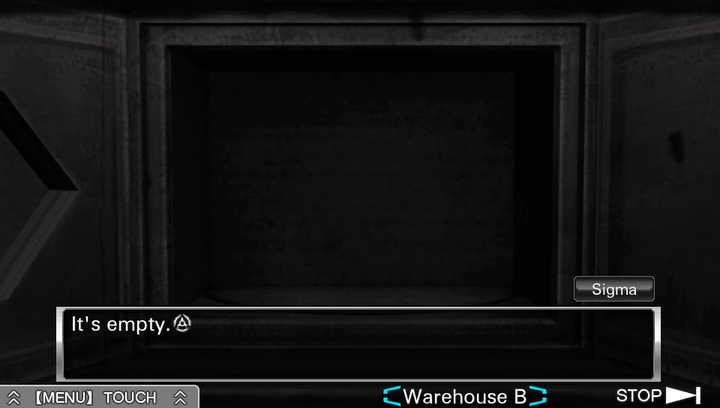 Yes.




Was there something in there before?




No, it was empty when I found it.
But what if he'd lied?
Could K have taken the key?
How he'd gotten it didn't really matter anymore—what did matter was that K had been able to remove his armor.
And he
had
...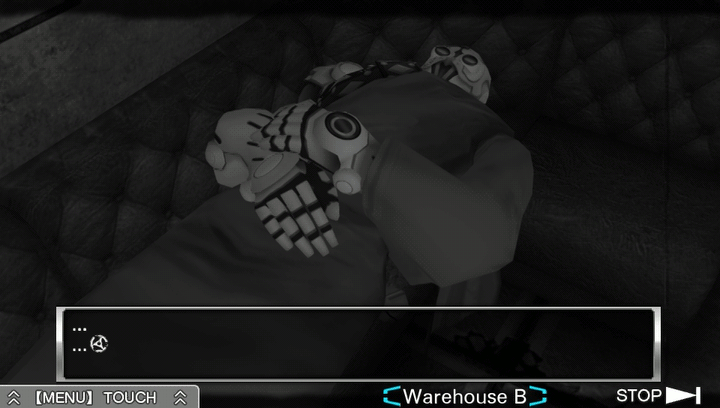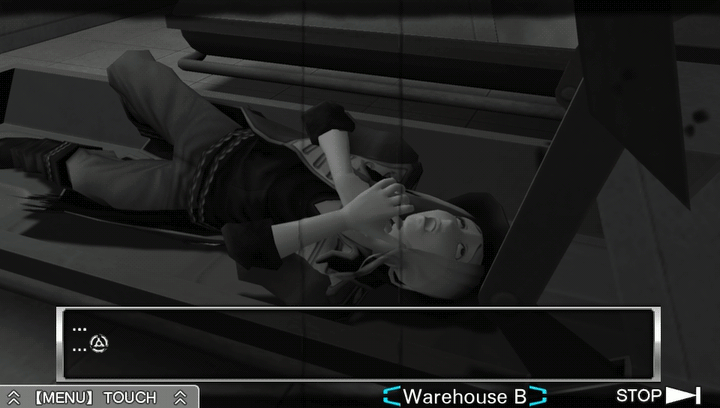 Holy shit... Then...that would mean...
Dio's killer is...
I coaxed as much strength as I could from my increasingly-lethargic body, and crawled toward K.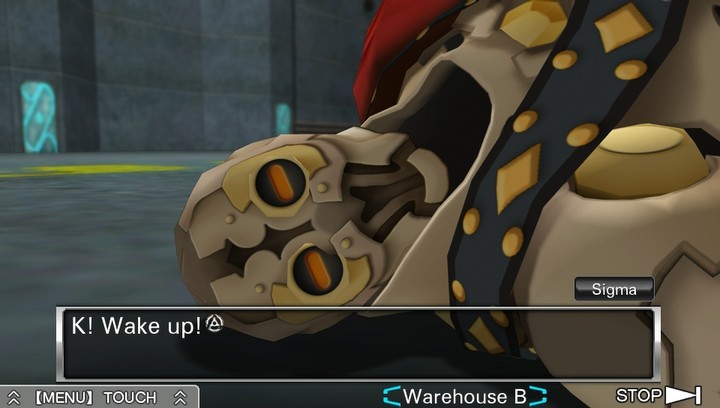 C'mon, talk to me!
I grabbed his shoulder and shook him until he finally shifted and spoke.

Sigma...

I just need to know one thing...
Did you kill Dio?

...
...

You weren't sleeping, were you?
After I left, you took off your armor.
You didn't want to go the same way I had, so you took the other door.
After you went the long way around through the warehouse and the crew quarters, you headed for the elevator.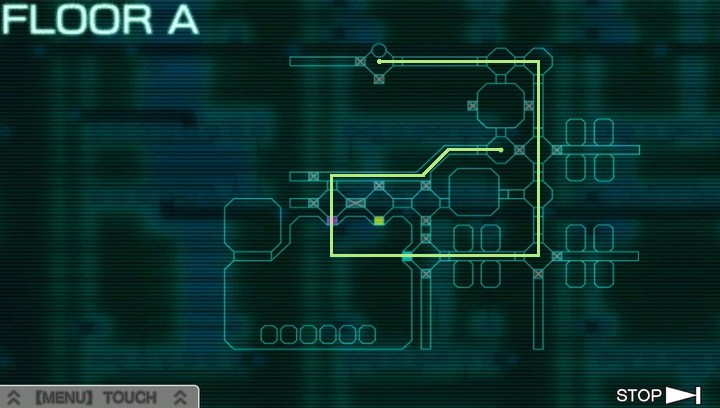 I bumped into Phi, and we went back to the lounge to check on you.
We saw you...
Or we saw your armor, I guess.
By then you would have been out of it.
While we were in the lounge, you went to the treatment room and killed Dio.
You must have turned off the oxygen to his pod, although you probably didn't stick around to make sure he died.
I'm betting you were in a hurry to get back before Phi and I noticed something was up.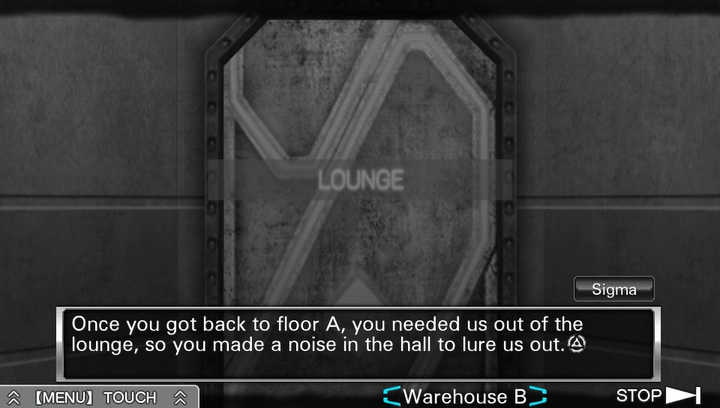 Then you ran around and took the long way back to the lounge so you could enter through the rear door.
Once you were there, you put your suit on again and waited for us.
As soon as we found Dio's body, we did exactly what you'd expected...

K! Wake up!
Something's happened!

You pretended to wake up, very disoriented and confused.

Wh-What is it?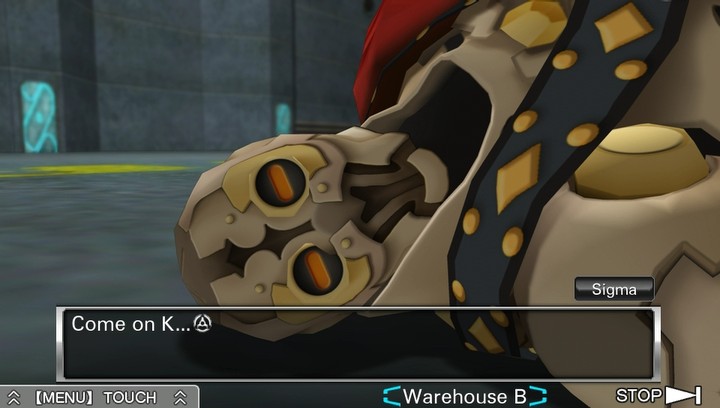 I'm almost out of time.
Did you kill Dio...?

...
...

...
...
Listen in:
[
English
/
Japanese
]

Yes. Your reasoning is correct.
I... I killed him.

Why?

Because I couldn't forgive him...
He took the life...of someone very important to me...
I couldn't...

Who did he kill?

The... The old woman...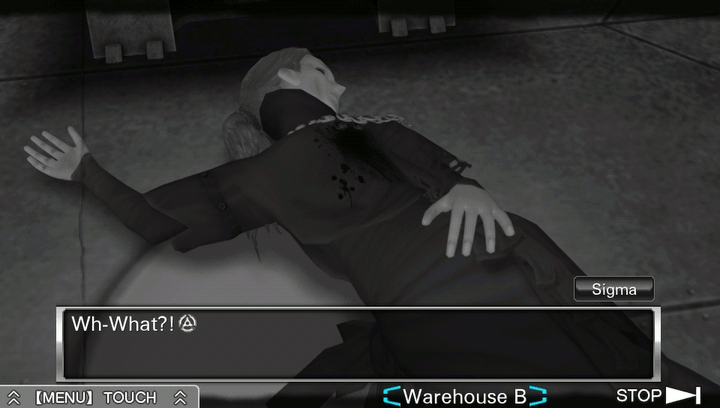 She was like...a mother to me...
She showed me how to see... How to see meaning in my life...

Wait... Are you saying...?

Yes. I am.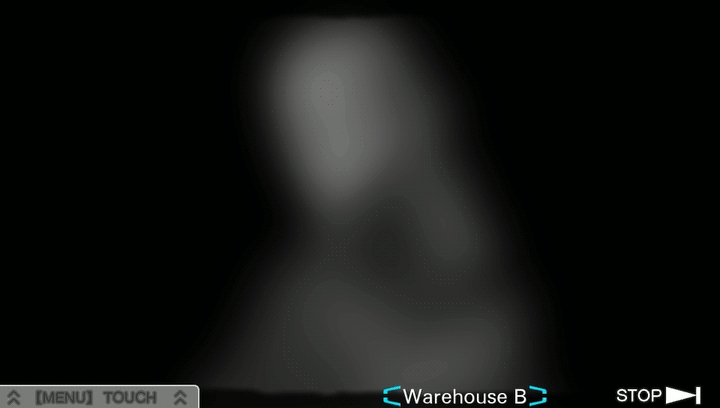 She was the woman who came here...when I was eighteen.

W-Whoa, hold on...
What do you mean
here
?!

...
...
Sigma...
Unfortunately we are...out of time.
There's...something I have to tell you.
I made a promise...
That you would hear it...
Do you understand?
This is...very important...
You must pay...attention...
You cannot...forget...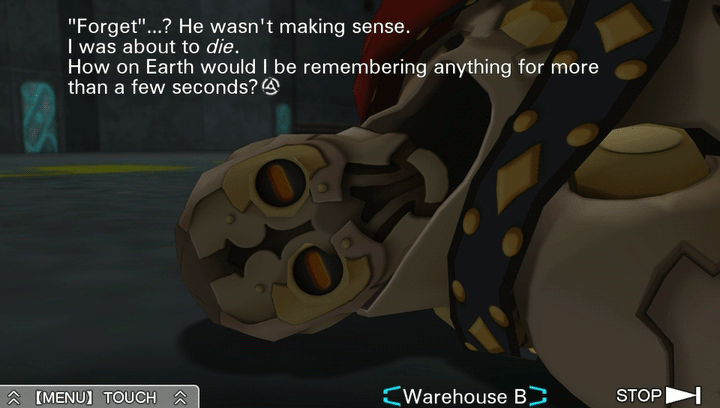 "If you see...a lion with two heads...devouring the sun, remember... Remember these letters..."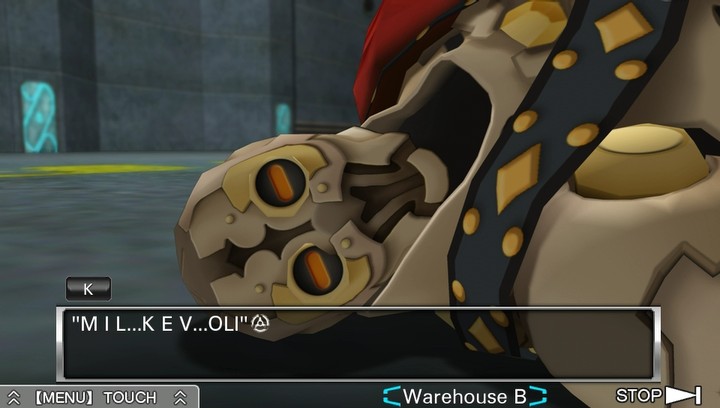 "This will open...the second gate..."

Wh-What the hell?!

...
...

Hey! K!
Who told you to tell me this?!
No! Who are you?!
Show me!
Show me who you really are!
[Music fades out
I grabbed ahold of K's mask and tore it off—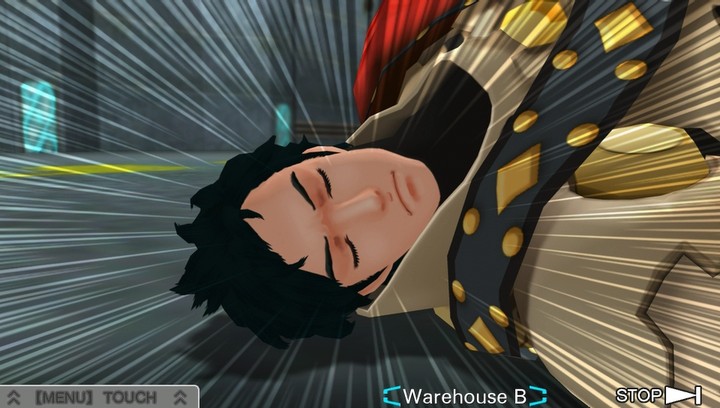 Wh-What...
No, that's...
That's impossible...
That face...
...
...
999 OST:
[
Chill and Rigor
]

It's...it's
my
face...
I felt a sharp pain in my left wrist, and my body collapsed unceremoniously.

The second drug...
Tubocurarine...
My vision began to blur, and my head felt unnaturally heavy...
The world faded away, and my consciousness slipped down into the the cold, dark waters of nothingness.
VLR OST:
[
Virtue's Last Reward (Piano)
]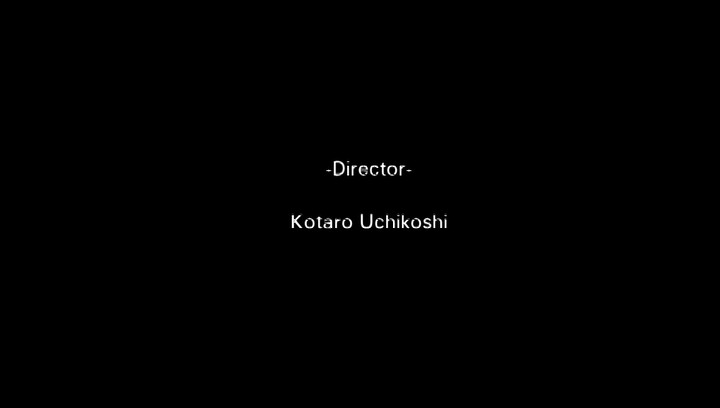 Whoooooooa.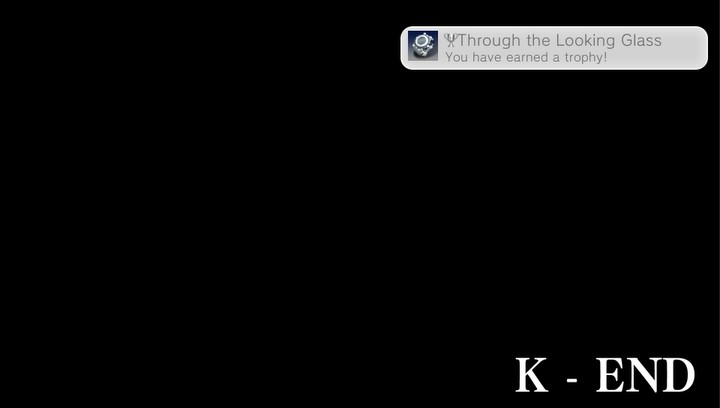 I'll fucking say.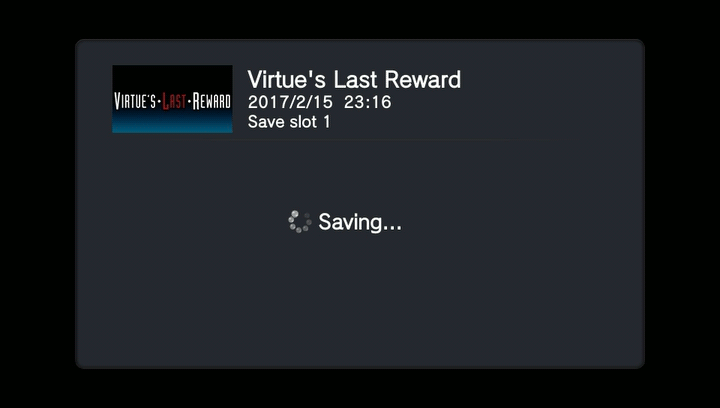 What the fuck is Phi going to make of this when she wakes up?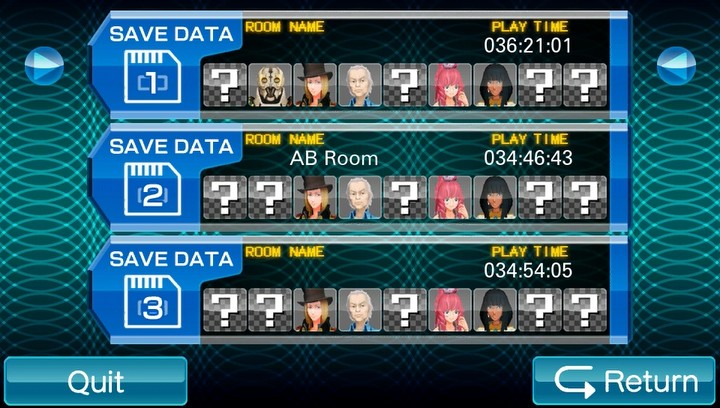 And that's our fifth ending! With the amount of backloading in this game, we are seriously on our way now.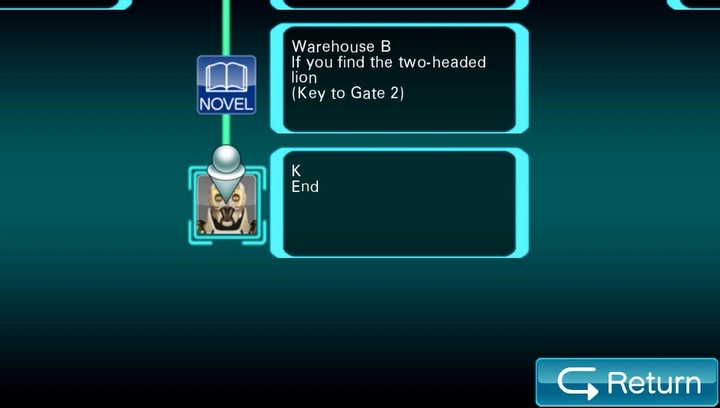 As usual, the game is nice enough to drop a jump point immediately before that password.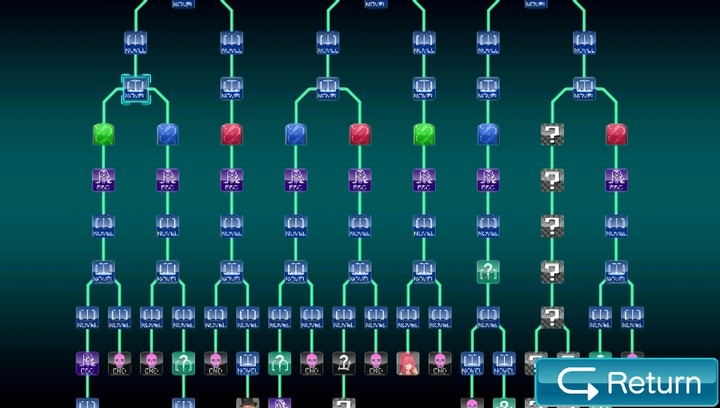 One by one, the branches are pruned.

Where to next?