Part 24: Shoot: Live
Part 24: Shoot: Live

Looks like Sigma was pretty convincing this time. Shooting gives us the best odds, and is the only way to get on a path where all three team members live.
You may notice the update title. Does "Live" mean that Sigma lives, or that the round is live? Hmm...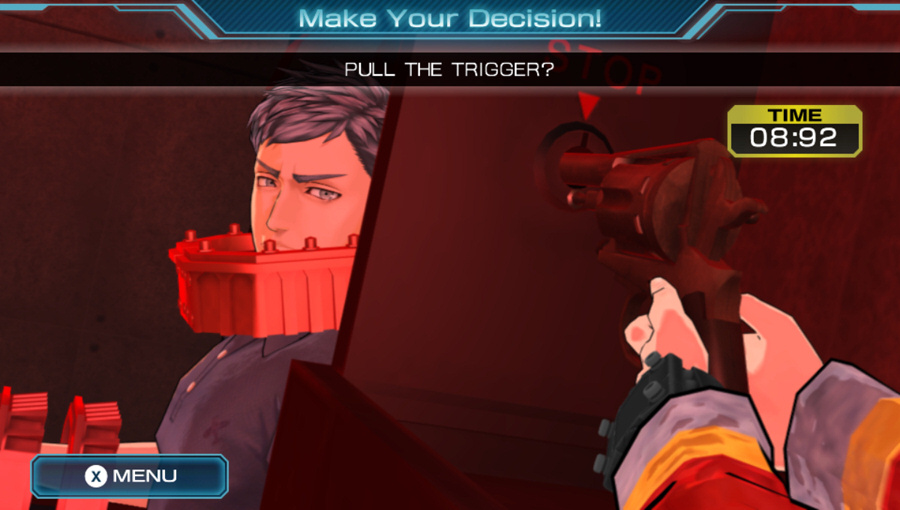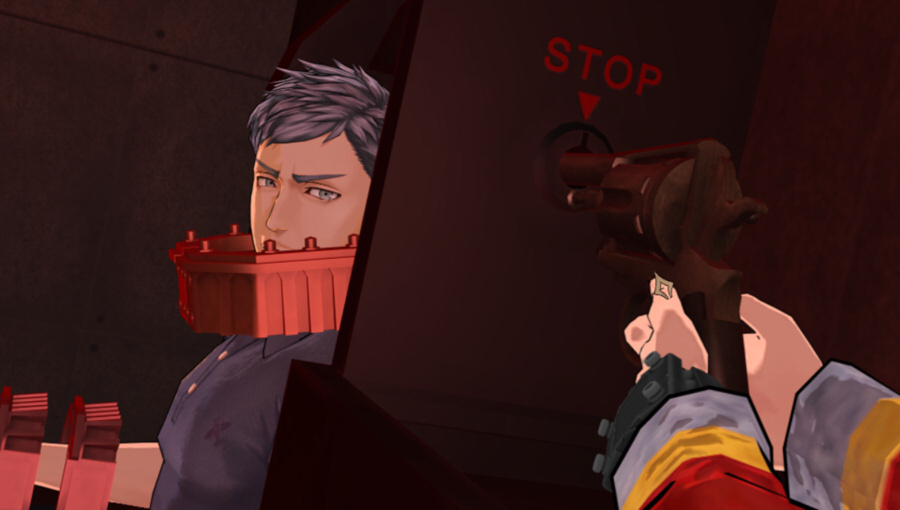 Just click to shoot...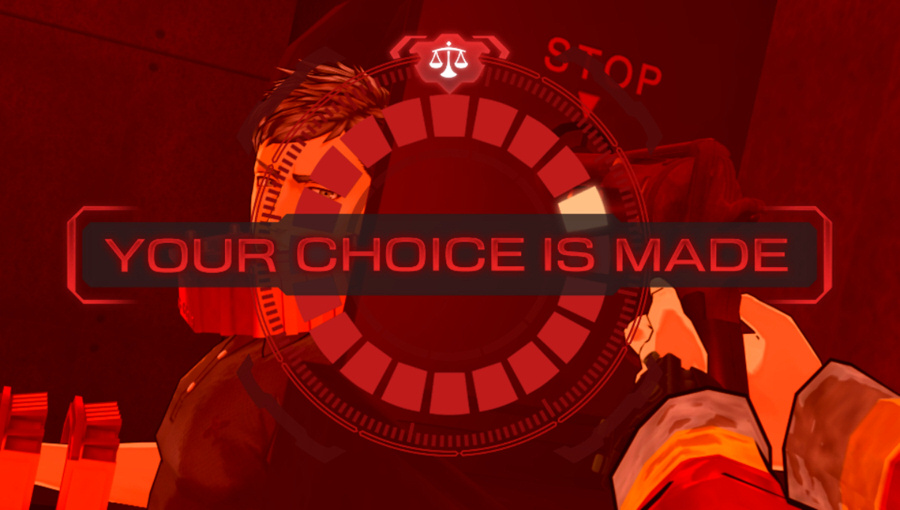 *closes eyes*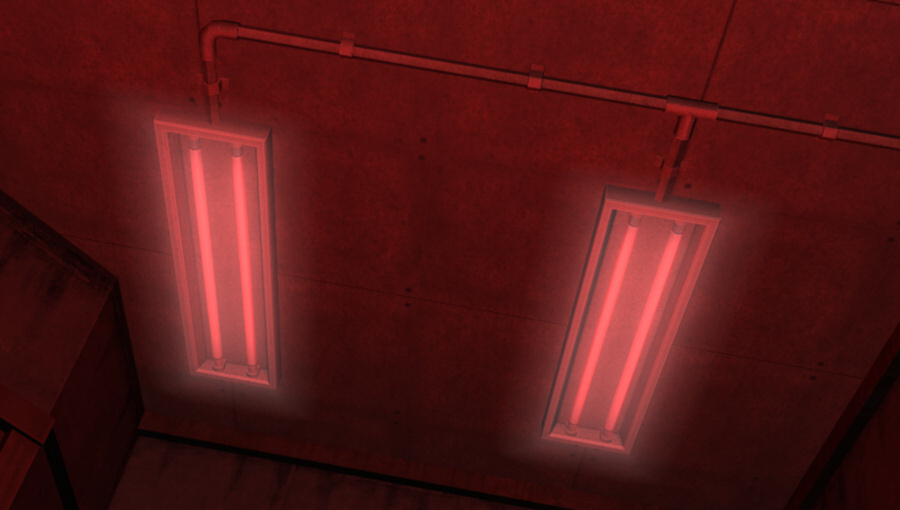 A gunshot, and the screen flashes white.
Music:
CQD: BAD END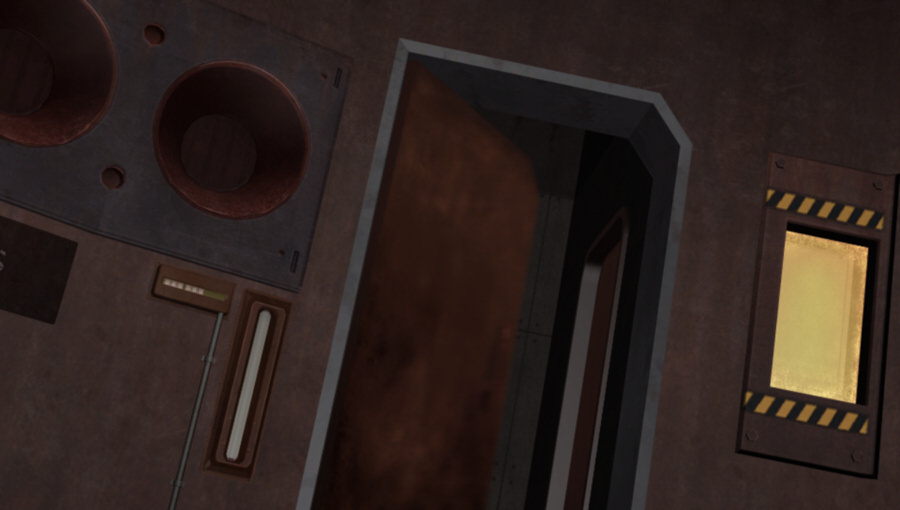 The door beeps and swings open.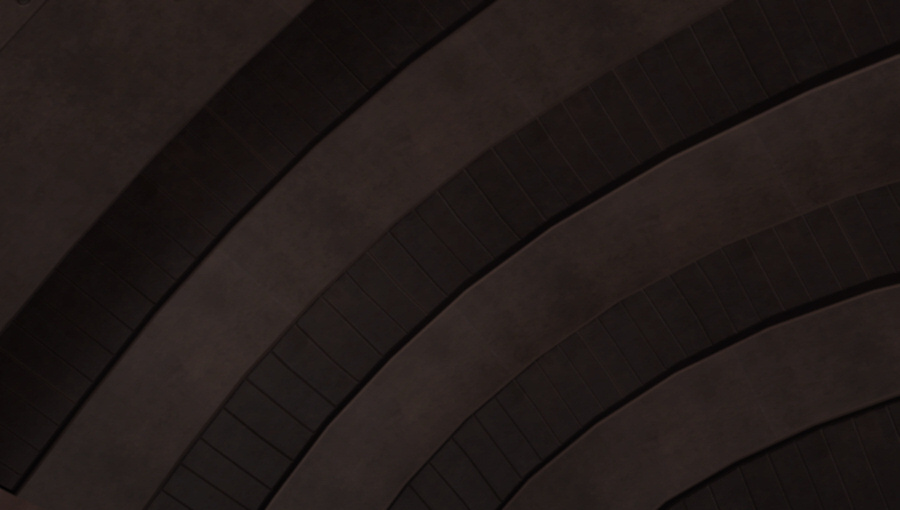 [Computer Lady:]
Incinerator door...is open. Incineration process...terminated.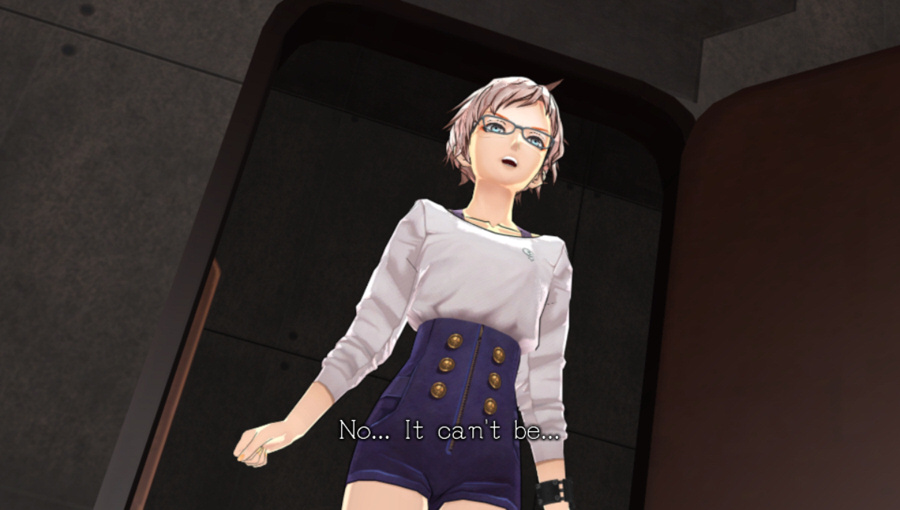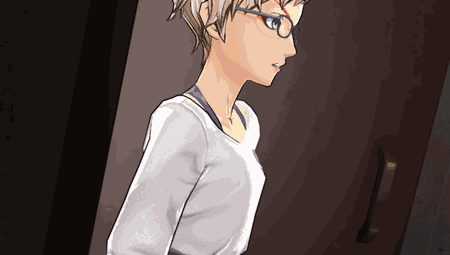 Slow pan to the right. Did you catch that in the upper-right corner? There's a splash of blood that's our only real clue as to what happened. Well, that and the sad game over music.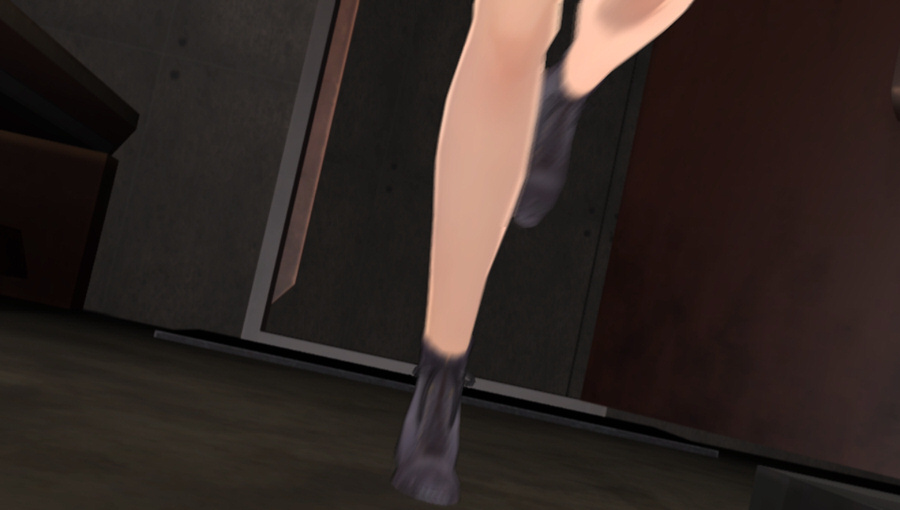 Phi runs, falls to her knees.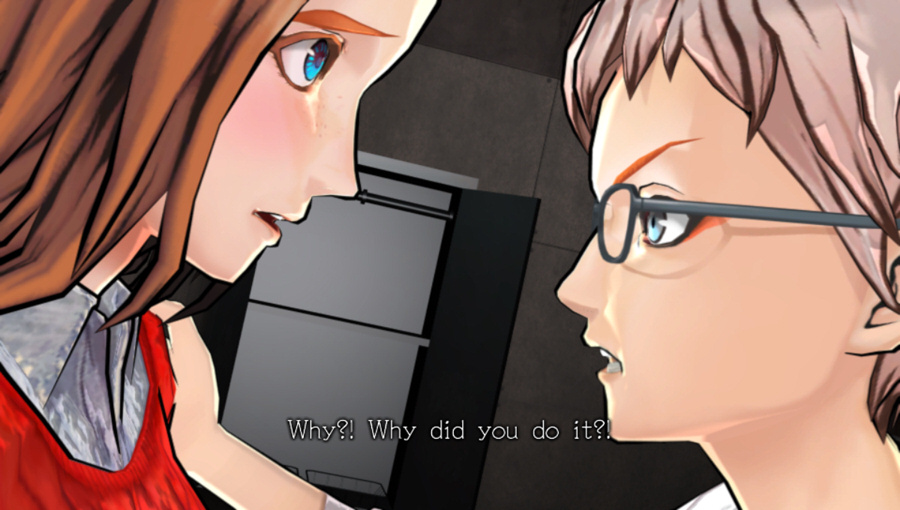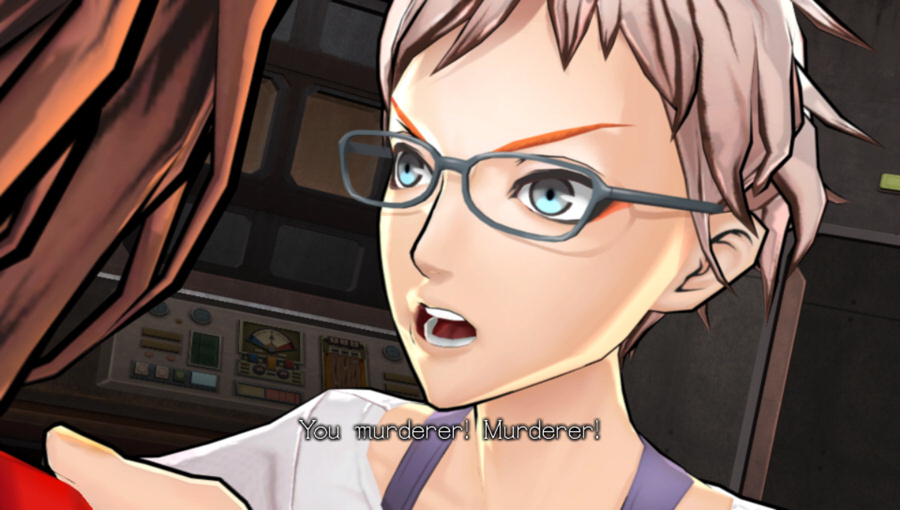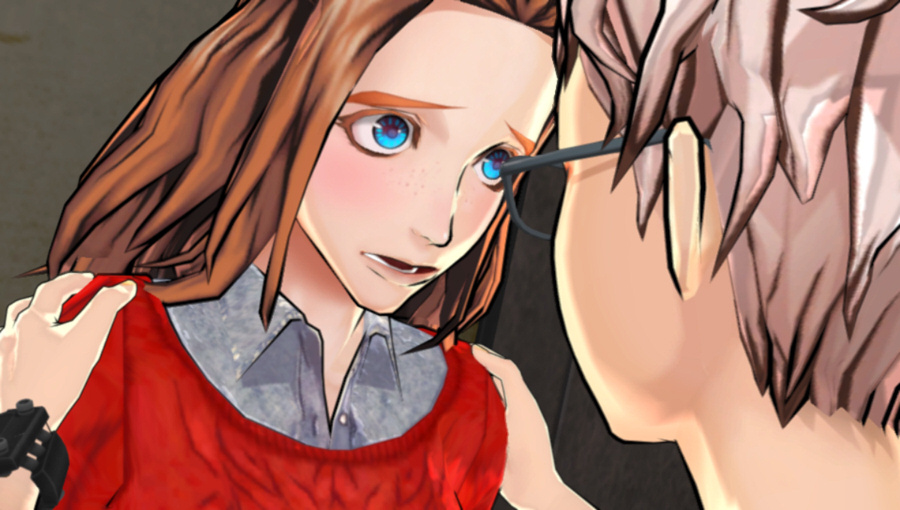 I wasn't.... I didn't matter at all!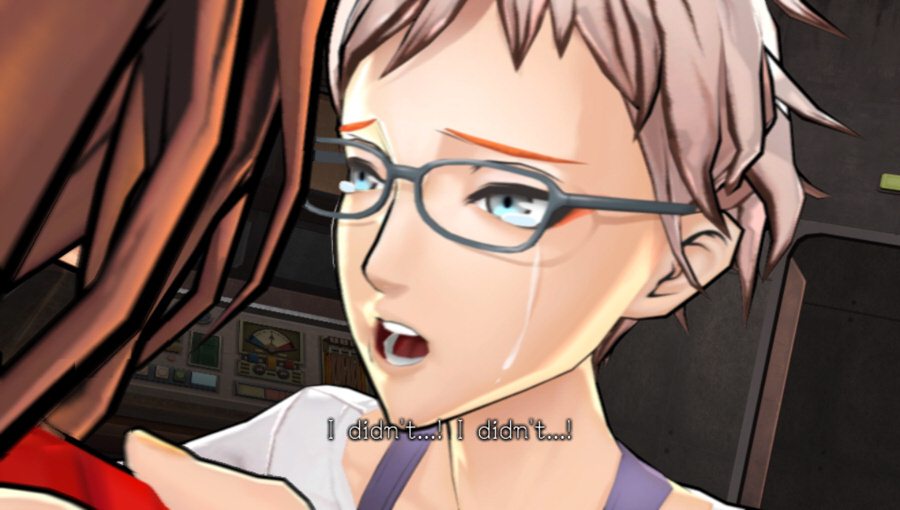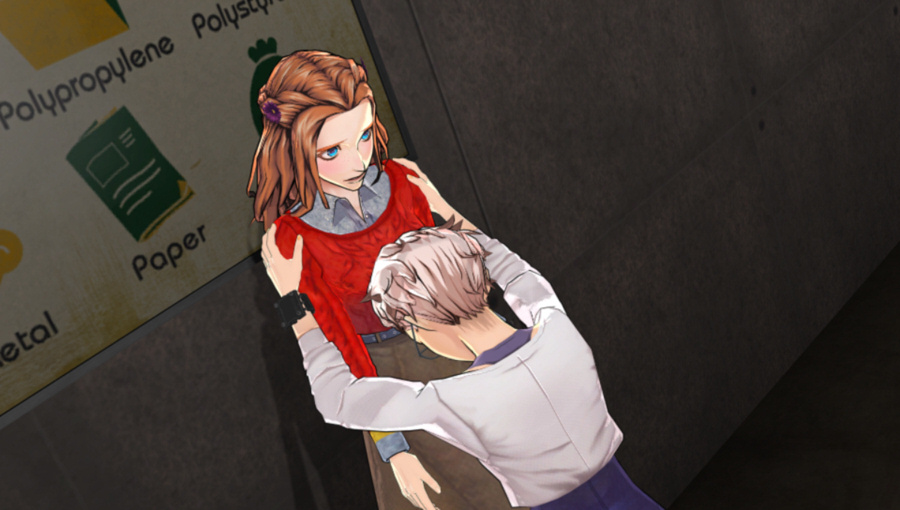 So why... Why did you...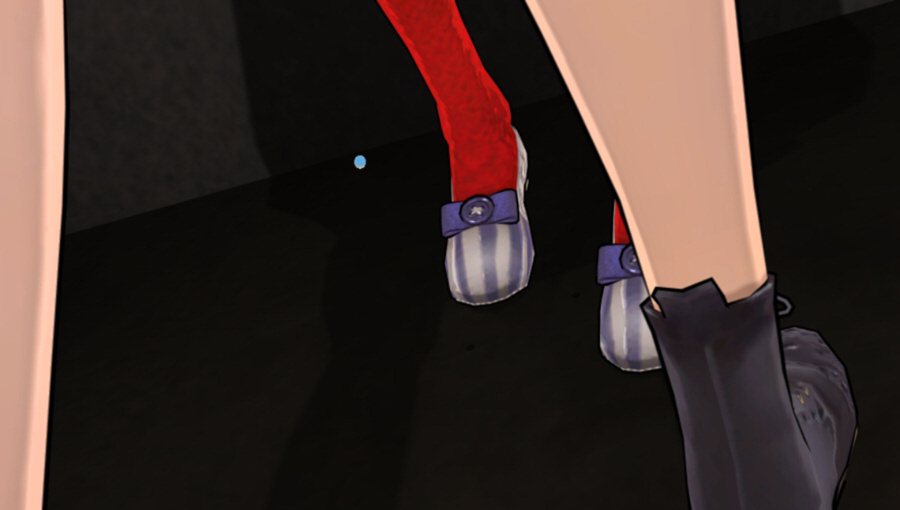 Tears falling.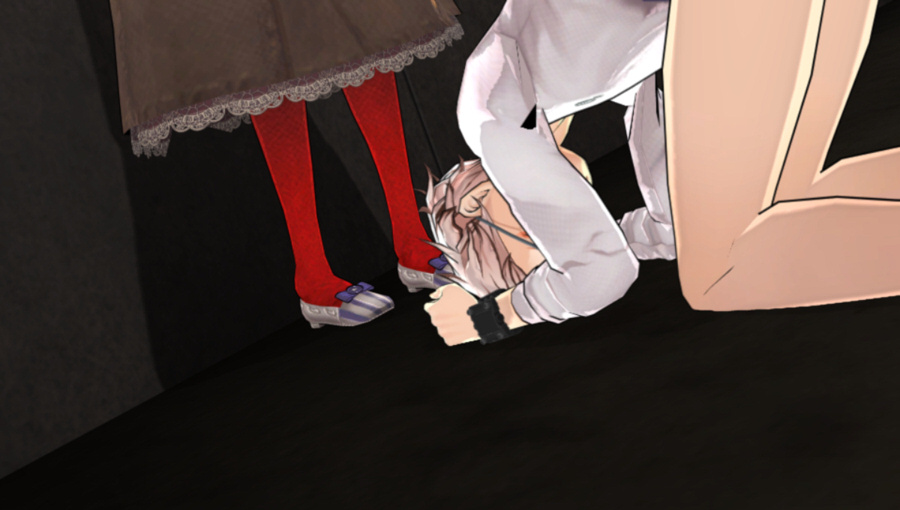 Phi sobbing.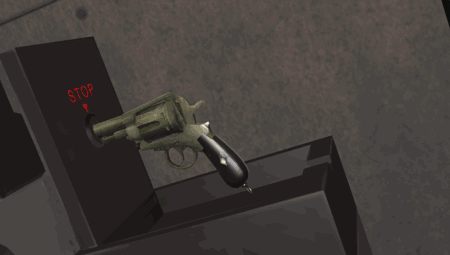 There's one problem with Sigma's calculation of the odds in this scenario.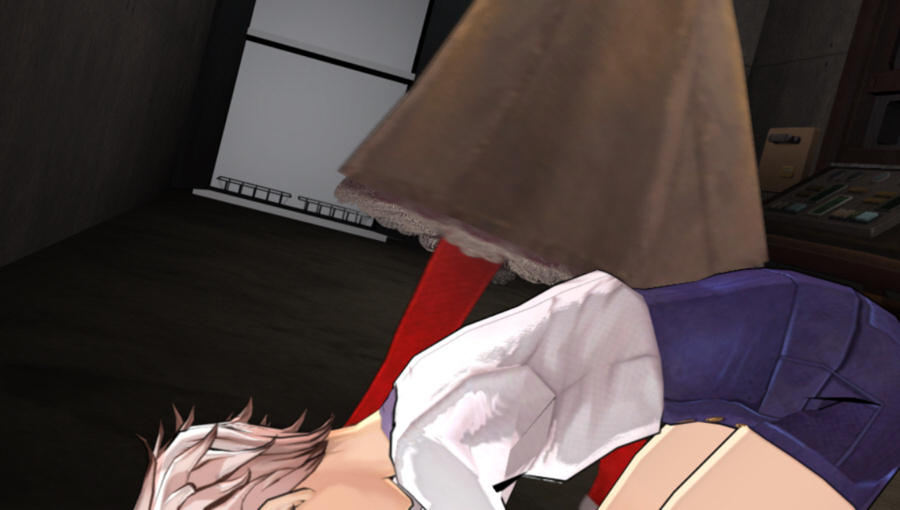 It's not "100 and 0" against "100 and 50".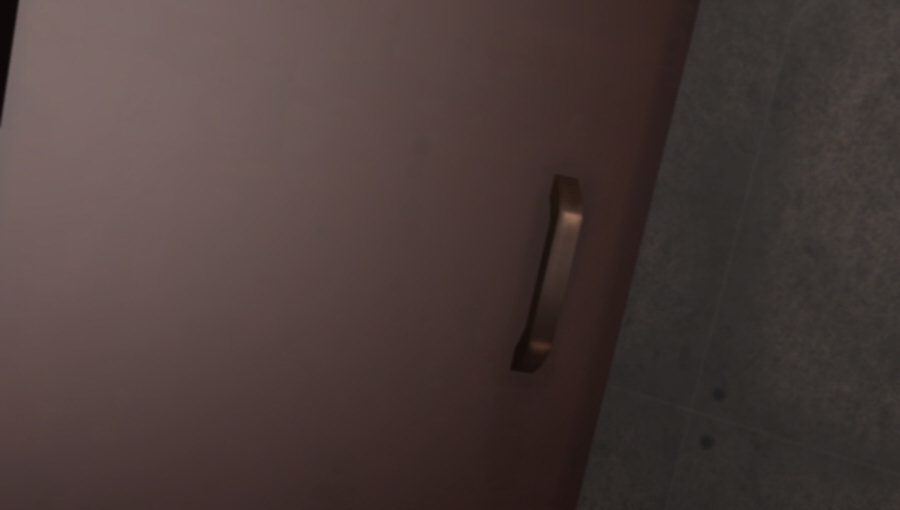 *click*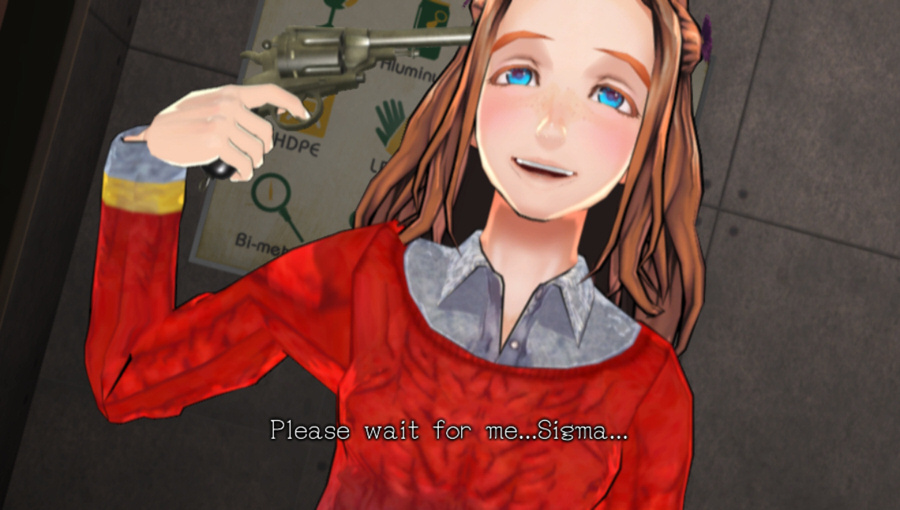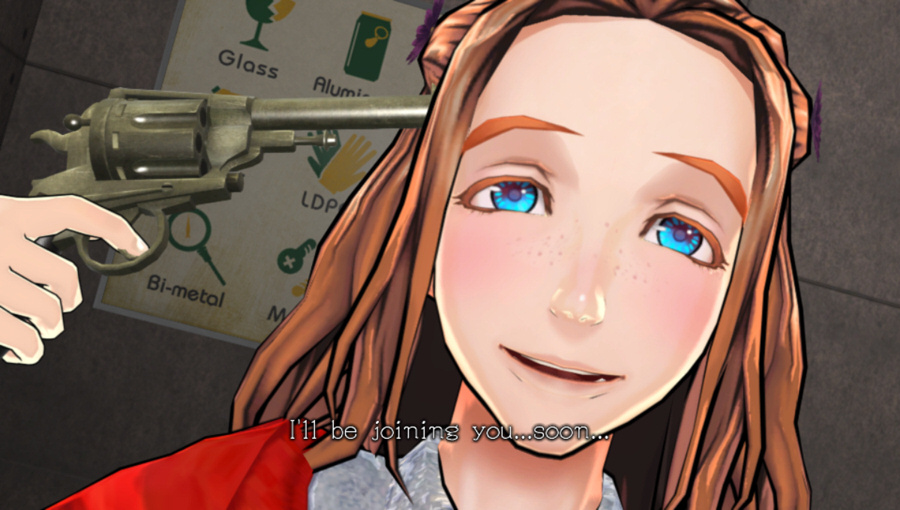 It's "100 and 0 and 100" against "100 and 50 and 50".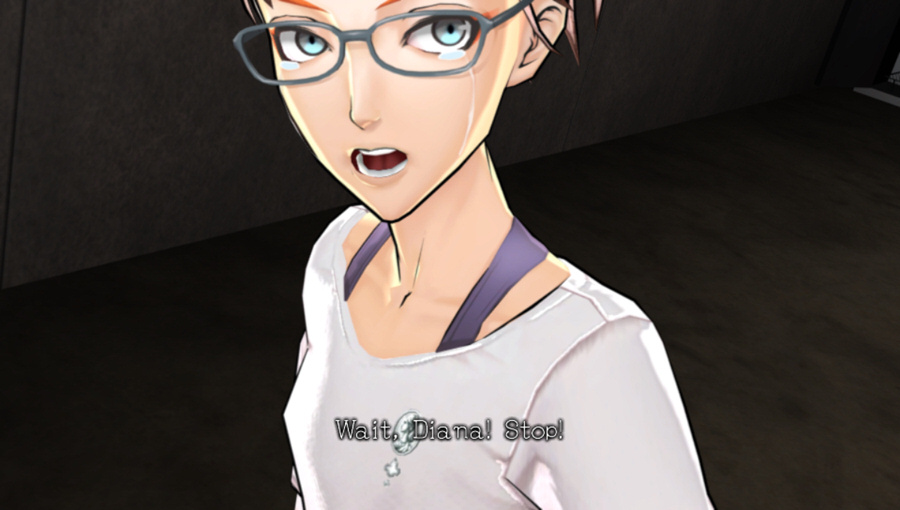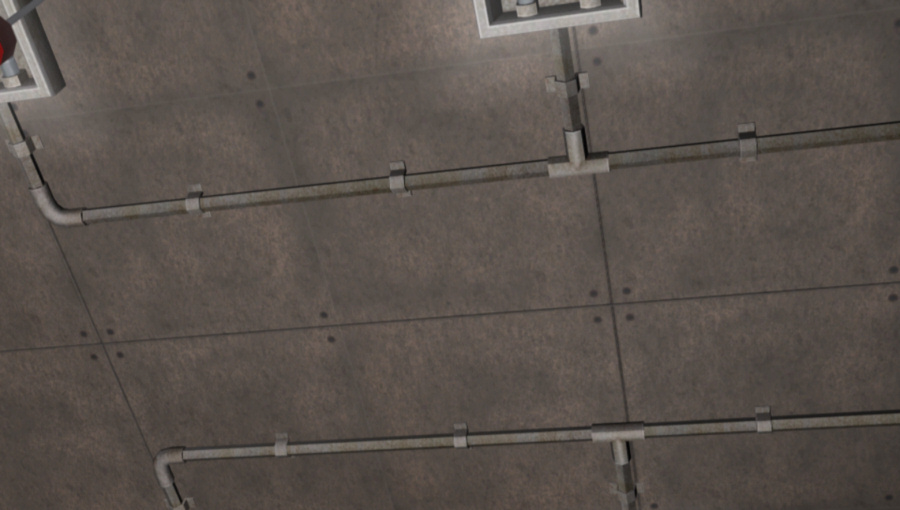 Another gunshot, and the screen flashes white again. A body falls to the ground.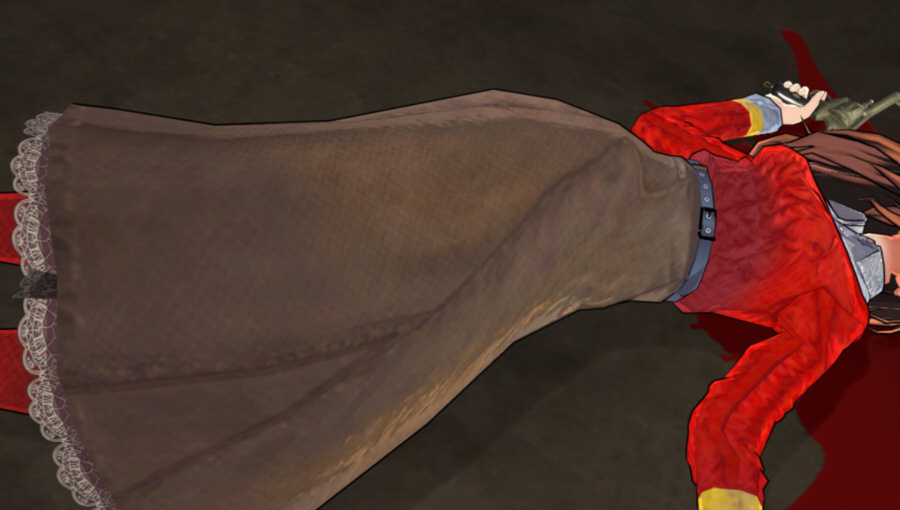 Turns out Phi was right, again.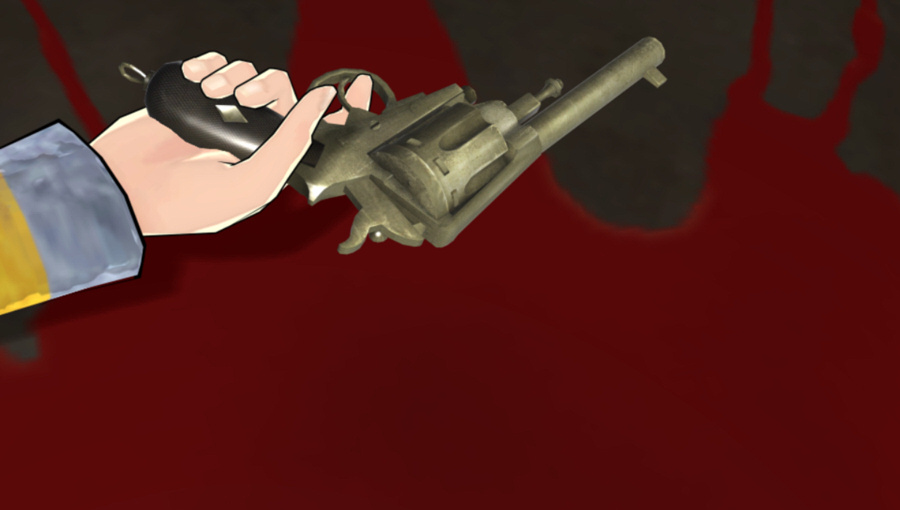 Diana... Diana...
Did you really think Diana was going to be able to handle having shot Sigma?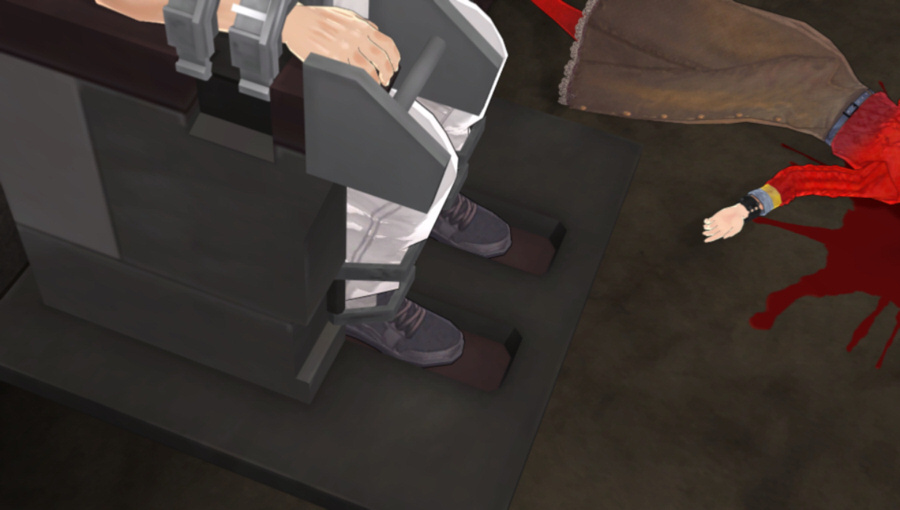 An anguished scream from Phi.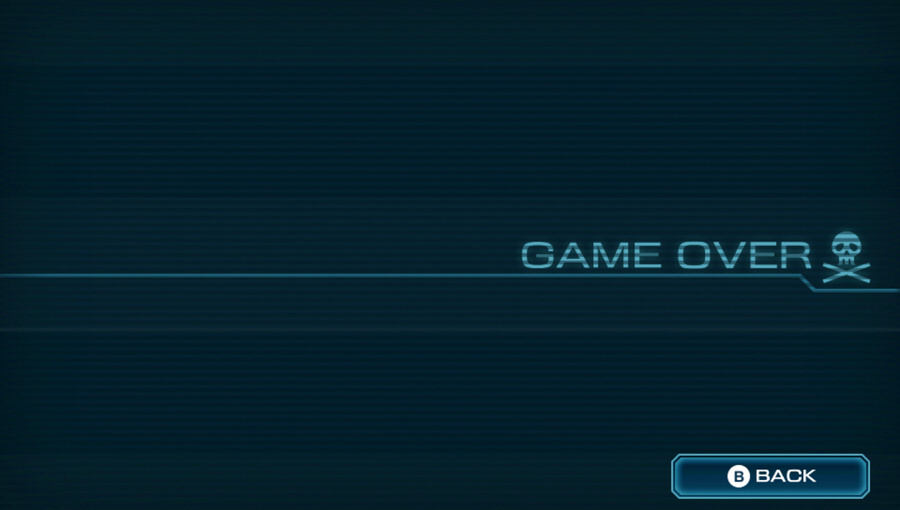 Well, that was certainly something.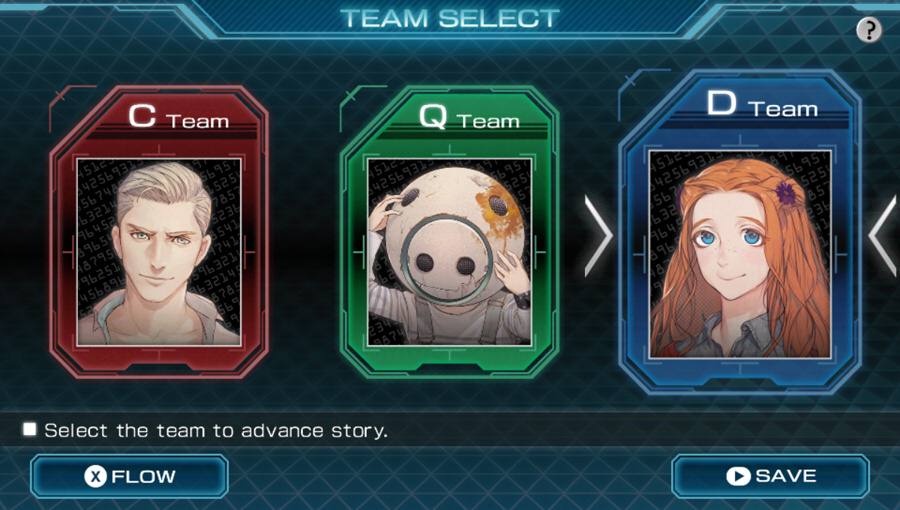 Anyone want to try again? Or go back and do something else?
Select the story fragment.