Introduction
STOP! Before doing anything else, you're gonna need some spooky ass music for this spooky as hell let's play.
|
|
|
|
|
\/
http://www.youtube.com/watch?v=oghYzD6zdW0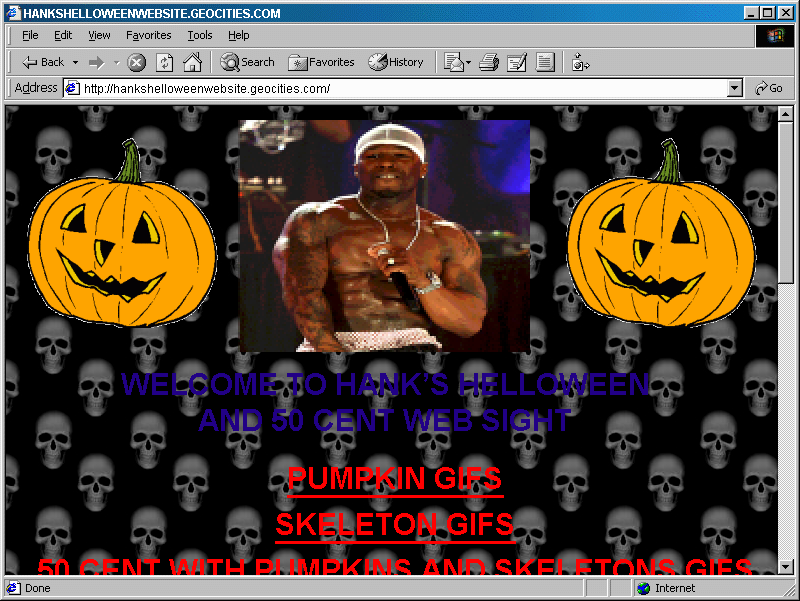 ABOUT THE GAME

50 Cent, the greatest treasure hunter on earth, commissioned a quadrilogy of games based on his treasure hunting career starting back in 2005. The first game was 50 Cent: Bulletproof, in which 50 chases after the elusive Gintomani Dagger. During this time, 50 learns that he possesses special powers that allow him to slow down time and rapidly heal wounds. In the end, 50 destroys the Gintomani Dagger after learning that the Dagger housed an Eldergod of unspeakable horrors.
Four years pass, and 50 is finishing up his around-the-world tour. But oh no! The promoter does not have 50's money. Fortunately, the promoter has treasures greater than money. The promoter gives 50 a diamond encrusted skull, which may or may not also have an Eldergod housed within it. But oh no again!!! Terrorists ambush 50 and take his skull! Now 50 and his friends must embark on an amazing journey to get his skull back in this biographical survival horror thriller! (Part 2 of 4)

VIDEOS

Videos come in two flavors, high definition and standard definition. All HD videos will be hosted on blip.tv, while all SD videos are on Viddler. Make sure to click fullscreen if you are watching on blip! HD videos are in 720pimp resolution.
| | |
| --- | --- |
| 50 Cent: Blood on the Sand #1 | C&I.com |
| 50 Cent: Blood on the Sand #2 | C&I.com |
| 50 Cent: Blood on the Sand #3 | C&I.com |
| 50 Cent: Blood on the Sand #4 | C&I.com |
| 50 Cent: Blood on the Sand #5 | C&I.com |
| 50 Cent: Blood on the Sand #6 | C&I.com |
| 50 Cent: Blood on the Sand #7 | C&I.com |
| 50 Cent: Blood on the Sand #8 | C&I.com |
| 50 Cent: Blood on the Sand #9 | C&I.com |
| 50 Cent: Blood on the Sand #10 | C&I.com |
Bonus videos
| | |
| --- | --- |
| Retsupurae: I'M SO SPOOKED | YouTube |
| Retsupurae: WHO IS A POKEMON IN THIS CRAZY WORLD | YouTube |
| Retsupurae: Dogs are Bunnies | YouTube |
| Watch Fiddy troll Youtube | YouTube |
------------------------------------------------------------------------------------
FAN STUFF