Introduction


The ultimate 50 Cent experience.
His music. His videos. HIS GAME.
Working with his G-Unit soldiers --
Lloyd Banks
,
Young Buck
and
Tony Yayo,
50 takes on the most powerful gangs and crime syndicates in the city, uncovering a criminal conspiracy with international implications. This gritty urban action game, written by Terry Winter, Emmy® Award-winning Executive Producer of The Sopranos®, also stars
Eminem
as Detective McVigar and
Dr. Dre
as street-wise war veteran, Grizz.
Take down enemies
with over 25 dramatic counter-kill moves
Clip up
with a massive stash of weapons, from heaters to launchers
Grab enemies as shields
, extract information and steal their valuables
Use strategic tactics
, evasive rolls and mobile cover to stay alive while the bullets fly
Enemy AI that hunts
, covers, flanks, works in teams and strategically navigates the environment
4 CD worth of 50 Cent and G-Unit Music including
New Exclusive Tracks and remixes from 50
Over a dozen 50 Cent and G-Unit music videos
Create custom music playlists, watch music videos and rock the exclusive soundtrack from Sha Money XL

50 Cent will murder every man in New York and I,
FutureFriend aka FutureCent
will be covering his murder spree. Throughout this journey I will have several random guests help me talk about it. Most of these people think they're auditioning for the Wu-Tang Clan.
I won't be doing a 100% playthrough of the game because it does not deserve it. Still though, don't spoil shit about it, not even in spoiler tags. This game has some dumb plot twists that I want everyone to see.
I will try to update atleast every friday.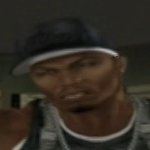 50 Cent
or known by his rapper name Curtis James Jackson III can be found in the club, bottle full of bub.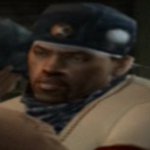 Lloyd Banks
' his rapper name is Lloyd. What a huge nerd, goddamn.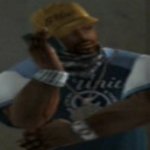 Young Buck
got kicked out of the G-Unit for claiming his name had more monetary value than Fiddy's.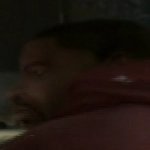 Tony Yayo
is his own grandfather.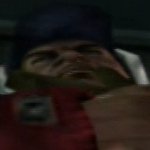 K-Dog
is a mystery. Many theorize that he is the Adam, the first man. Some say he is a ancient necromancer who has lived forever via blood magic. Even a few say he has been cursed by God to wander this earth forever. Fiddy just knows him as the guy who sells crack.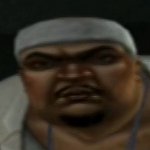 Doc Friday
is the man who invented immortality potions AKA vitamin water, cast out by the Wizard Guild for spilling secrets he intends to have 50 Cent gather ingredients so he can craft The Ultimate Spell to end all magic forever.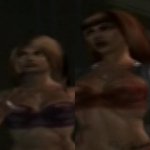 Moet
and
Chandon
matter so little to the game, I'm not even able to make a joke about them.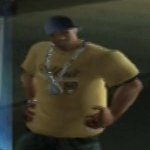 DJ Whoo Kid
somehow convinced a man to buy his own music.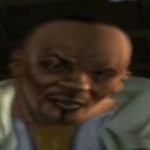 Bugs
is one of the two roles in all his career Phil Lamarr claims to severely regret.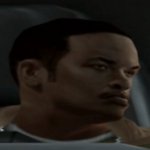 Grizz
is secretly War, one of the Four Vanmen of the Apocalypse. Through Fiddy's sacrifices he hopes to be able to summon the rest of the Vanmen and begin the apocalypse.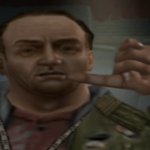 Popcorn
has written over 2000 articles on Buzzfeed.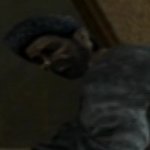 Booker
is a man who has dedicated his entire life to the lofty goal of just eating trash.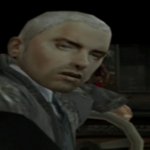 Aaron McVigar
is a single father who will do anything for his son, even if he has to engage in some slim shady deals.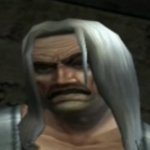 Spider
is the runaway heir of the Duck Dynasty. The Duck Emperor searches for him, not knowing that Spider crosses paths with Fiddy in a fatal game.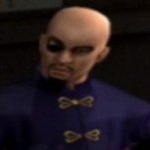 Wu-Jang
heads a bootleg rap group called the Wu-Jang clan.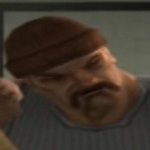 O'Hare
was voted "Most Likely To Be Killed by 50 Cent" in high school.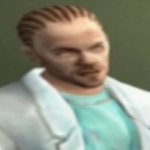 Matt
is in a cover band that only does
MIDI versions of P.I.M.P.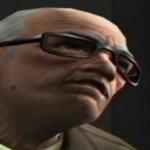 "To-day I bake, to-morrow brew,
The next I'll have the young Queen's child.
Ha! Glad am I that no one knew
That
Capidilupo
I am styled."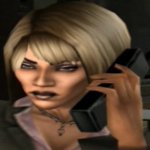 I forgot entirely about this character until now and I still don't know her name, I shall dub her
Hobospawn
.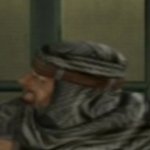 Muqtada
is really just in the game so 50 Cent can meet George W. Bush.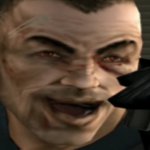 Spinoza
is just another creation of the fine minds behind Saints Row 4 Nolan North voice and Nolan North in uncharted ads.

The Legend of 50 Cent: Blood on the Sand
Additional Titles
Synonyms: 50 Cent: Blood on the Sand; 50 Cent: Skulldust Crusaders
Information
Type: Video game
Episodes: ?
Status: Currently Airing, New Episodes on Mondays
Aired: May 1, 2015 to ?
Producers: Activision, Vivendi Games, THQ, Swordfish Studios
Genre: Action, Adventure, Romance, Shounen
Duration: 15 to 30 min. per episode
Rating: R+: Swearing, Violence, Mild Nudity, Big Buff Dudes With Guns
Synopsis
Similar to his debut series, Bulletproof, the story of Blood on the Sand is based on true life events, and focuses on how 50 Cent stopped ISIS on his Middle Eastern tour while in search of his kidnapped skull friend. This light-hearted action-adventure series stars 50 Cent as he finishes a concert for the troops in an unspecified Middle Eastern country. However, things go south when the venue owner is unable to pay him, though he attempts to compensate by giving him a rare artifact: a diamond-encrusted skull, owned by a famous ancient king. On his way to his next stop on the tour, a group of terrorists stop 50 Cent's convoy and steal his skull, which is revealed to be an ancient magical artifact that could bring about the end of the world! It's up to 50 Cent and his pals the G-Unit to stop this ancient cult before they can begin their dark ritual! Twists and turns are abound for Fiddy and crew, but nothing can stop him from his holy quest, and his pay!
Originally released in 2009, the Blu-Ray release includes bonus commentary. This series was funded and commissioned by 50 Cent, and he has discussed interest in a sequel, though no official announcement has been made.
(Source: Crunchyroll, edited)
Related Anime
Prequel:
50 Cent: Bulletproof
Spin-off:
Get Rich or Die Tryin' (OVA)
Spin-off:
Before I Self Destruct (OVA)
Additional Information
Originally, the game was going to be published by Activision. But due to a merger with Vivendi Games, Blood on the Sand, as well as many other Activision titles at the time, faced the possibility that they would never be released. Thankfully, THQ acquired the rights to the game (over other titles such as Ghostbusters and Brutal Legend) and released this modern masterpiece in gaming on that fateful Tuesday, February 24, 2009. 50 Cent's chance at completing his autobiographical game series continues here!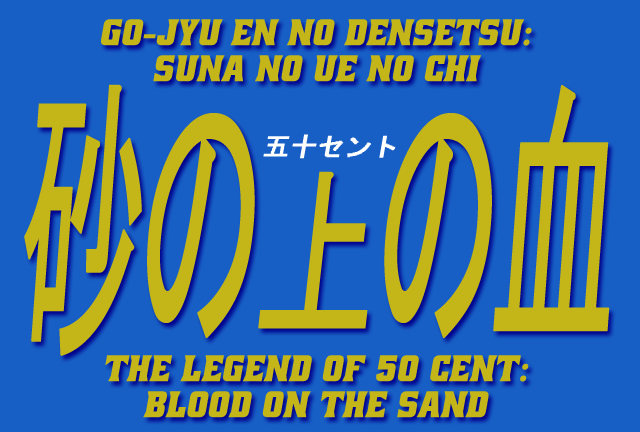 Staff
50 Cent is going to shoot his way through a number of terrorist organizations in order to find the person who took his pay and escape the Middle East alive. Joining him will be three seminal members of the G-Unit: Lloyd Banks, Tony Yayo, and DJ Whoo Kid. They'll be supporting Fiddy with their incredible gunplay and charming banter.
I,
ChorpSaway aka The Notorious Ka-Wa-Ii
, will be doing my best to navigate Fiddy through the mean streets of the Neo-Middle East, swearing and gunning indiscriminately. Joining me will be my buddy
TheJayOfSpade aka Dogbag
, running the G-Unit crew as they give Fiddy moral support and additional firearms. We may also hip and/or hop.
Background Information
We will be forgoing the playlist option of the game, opting for the official in-game score by Swizz Beats rather than a random selection of pre-released 50 Cent tracks. We hope you will forgive us for this.
Also, I'm sure a number of you have already seen the other classic Let's Play of this game, but let's keep spoiler chat down to a minimum so that any people unfamiliar with 50 Cent's Middle Eastern quest can enjoy it as it unfolds.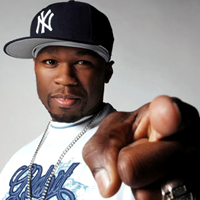 50 Cent
Born: Jamaica, Queens
Raised: New York City
Favorite Rapper: The Notorious B.I.G.
Favorite Album: Ready to Die
What don't you like to do? Give up
What do you like to do? Drink Vitamin Water
Favorite place: In the spotlight
Who do you look up to? My grandma
Where do you see yourself 5 years from now? On top of Kanye
Greatest accomplishment? Getting shot nine times and surviving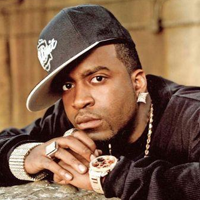 Tony Yayo
Born: Jamaica, Queens
Raised: Jamaica, Queens
Favorite Rapper: The Notorious B.I.G.
Favorite Album: Ready to Die
What don't you like to do? Not work
What do you like to do? Make music
Favorite place: Hawaii
Who do you look up to? God
Where do you see yourself 5 years from now? Filthy rich
Greatest accomplishment? First album selling gold and I was in house arrest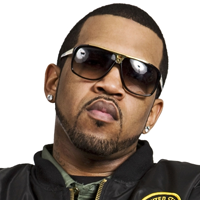 Lloyd Banks
Born: Maryland
Raised: Southside Jamaica Queens
Favorite Rapper: The Notorious B.I.G.
Favorite Album: Life After Death
What don't you like to do? Pretend
What do you like to do? Make music
Favorite place: The recording studio
Who do you look up to? God
Where do you see yourself 5 years from now? A legend…
Greatest accomplishment? 1st week sales for my 1st album Hunger for More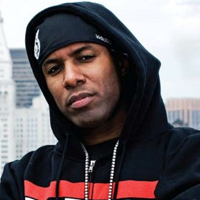 DJ Whoo Kid
Born: Brooklyn
Raised: Queens Village
Favorite Rapper: 50 Cent
Favorite Album: Get Rich or Die Tryin'
What don't you like to do? Wake up in the morning
What do you like to do? Pizzle
Favorite place: Thailand
Who do you look up to? Obama
Where do you see yourself 5 years from now? In Haiti, broke
Greatest accomplishment? Meeting Nelson Mandela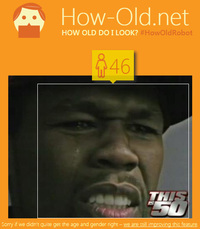 tlarn
peeks into Fiddy's soul and finds out his true age.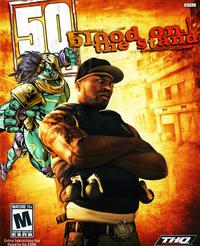 Just like the G-Unit
Bearpigman
stands proud.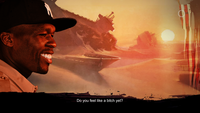 Shadowmar
says "Yo Fiddy, hit that sweet ass line."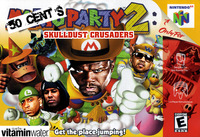 We gonna party like it's
widespread
's birthday.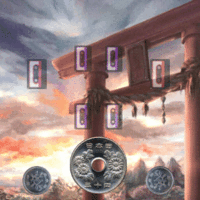 FractalSandwich
has got some of those hot tapes.
Addendum:
We watched and reviewed
Power
starring 50 Cent:
http://lpix.org/sslptest/index.php?id=23787