Part 70
senrath posted:
Bullet, because it's sounds like it'll cause the most awkward response.

Yeah, this choice didn't fool too many people, if anyone.

Yeah. Awkward.
Krastinov posted:
Violence never solves anything. Behold the power of cheese!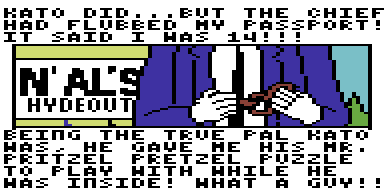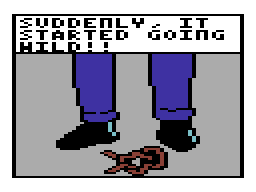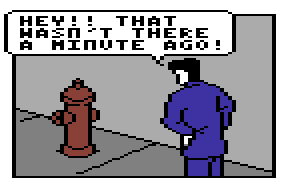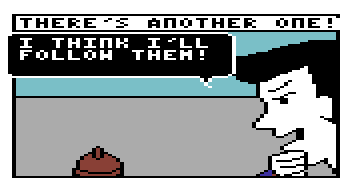 Well, it didn't get us in the door, but it did get us a lead! But how best to follow it up?
Current Scores (italics won Story A):
10 (12 votes) = 09 + 01: Sighence
09 (11 votes) = 09 + 00: Wheeze
09 (11 votes) = 08 + 01: Lord Hypnostache
09 (11 votes) = 07 + 02: Metroid48
08 (13 votes) = 08 + 00: LLSix
08 (13 votes) = 07 + 01: CaptainCaveman
08 (13 votes) = 07 + 01: senrath
08 (11 votes) = 06 + 01: ProfessorClumsy
07 (12 votes) = 07 + 00: XavierGenisi
06 (12 votes) = 05 + 01: Glazius
06 (12 votes) = 05 + 01: Krastinov
05 (11 votes) = 05 + 00: Starblind
05 (07 votes) = 05 + 00: Chwoka
04 (10 votes) = 04 + 00: 100 HOGS AGREE
04 (10 votes) = 03 + 01: Kobold
04 (06 votes) = 04 + 00: SupSuper
03 (08 votes) = 03 + 00: Frankomatic
03 (06 votes) = 03 + 00: The Saurus
03 (04 votes) = 03 + 00: FairGame
02 (04 votes) = 02 + 00: Bobbin Threadbare
02 (03 votes) = 02 + 00: Stabbey_the_Clown
01 (04 votes) = 01 + 00: Thompsons
01 (02 votes) = 01 + 00: Bruceski
01 (01 votes) = 01 + 00: Misocainea