Part 11: Episode 11: Puppetmaster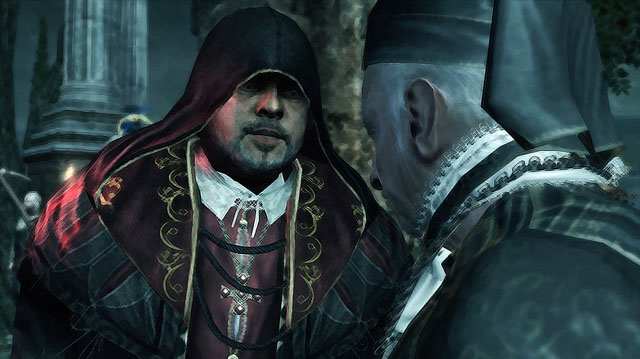 Hosted
-
Let's History!
Youtube
-
Link
Notes
-
- In spite of Al having shown the personality of a piece of cardboard, I find the seventh codex page to be a pretty nice combination of

and

---
The Pazzi Conspiracy (Part 2 of 3): Bloody April
Hosted
-
Let's History!
Youtube
-
Link
Notes
-
- Not sure why, but I flubbed the info on Bracciolini. Known as Jacopo Bracciolini, he was actually the son of a pretty well-renowned humanist. He was also Girolamo Riario's secretary. Given this, in addition to him being a decently well-known writer in the period, Petrucci most likely knew his face. However, there's more to it: he was *incredibly* outspoken against the Medici. Most definitely enough to earn a red flag or two, so to speak. There are more than a few shades of gray here, of course. You've got age of the info, bias from writers, etc that all tie in here. Case in point, Bracciolini was upheld by the Medici as someone who basically ate children and drank blood pract near, but he was actually very legitimate in his criticism of the Medici. The victor writes history, as they say.
- So, that's the end of this , right? Well, not nearly. We've got the very grisly punishments to detail, as well as the repercussions against the Medici from the Pope. Shit is about to get pretty crazy

- Pardon the heavy use of in-game cutscenes (slowed down ones from time to time), but Ubisoft nailed the gist of how the attack went down, for the most part. Plus, in the latter half of the video, I had almost NO pictures I could roll with. The biggest pain I have with these (past selecting the music) is finding the darned pictures <

> Factor in the Medici scorched earth policy against the Pazzi, and things get trickier.
- Here's the music I used for the segment, in the order they're played:
Sergei Rachmaninoff - Piano Concerto No.2 Op.18 (before and after Mars)

Gustav Holst - The Planets - Mars, the Bringer of War

Johannes Brahms - Symphony No. 1 in C Minor, Op. 68
---
The Codex
New additions:
Pages 7 & 22.