Part 28: The Desert's Curse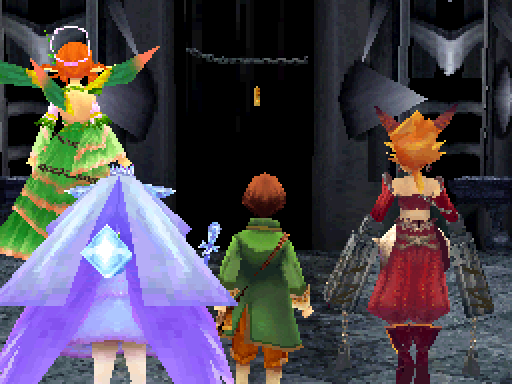 I'm legitimately amazed she wasn't lying.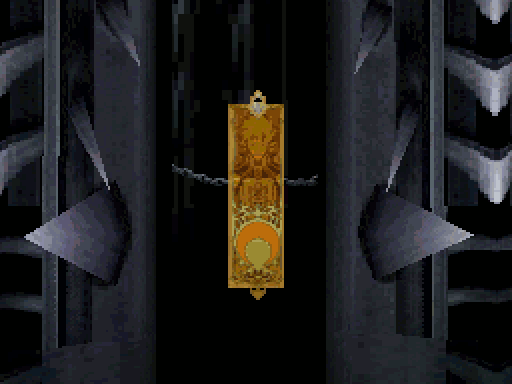 Hello?

Don't worry. It's just us.

...

What's the matter?

Oh, nothing. I'm pleased to have you all again, but doesn't it seem-


Too soon.

We know.

(Still waiting on that toast.)

Fair enough. We'll discuss that later. Now, where's our chosen? You'll have to make some noise, I'm afraid.

Um, here. My name's Yumil.

Good to meet you. They've explained everything to your satisfaction, I hope? Ur, spirit of lightning. At your service.

(Don't ask about his family.)

Why not?

(Because he is a snappy little turtle, chomp chomp.)

(Poor Neaki, she had such a pretty nose.)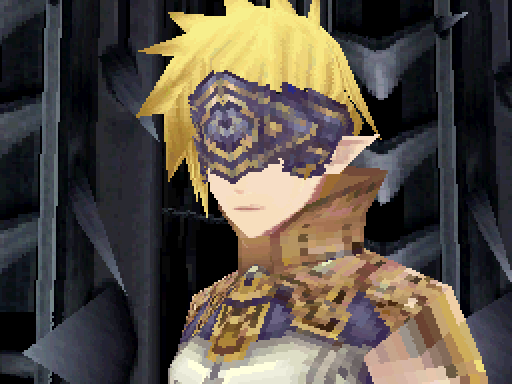 I should warn you, this place has its defences. You've likely triggered them by coming here.

What sort of defences?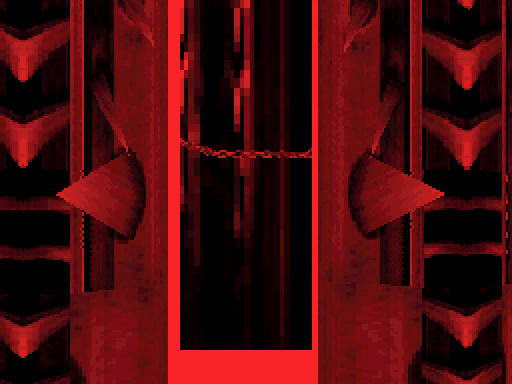 ...presumably whatever that noise was.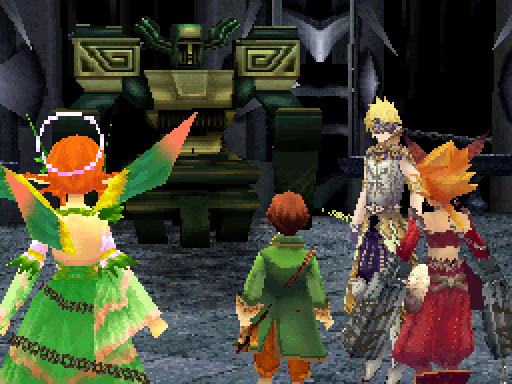 Are we in trouble?

Bigass stone golem thing.

That doesn't quite answer the question.

I'm letting you decide.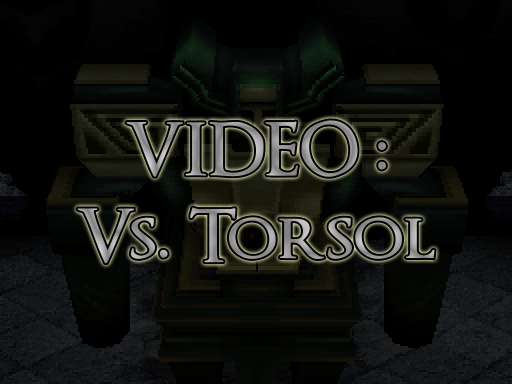 Ow.

You alright?

I think I sprained something. Everything.

No shit you sprained something, pushing that thing around.

I suppose. Didn't hurt when I was doing it, though. I just feel...stiff, suddenly. And parched.

(guys i just trekked across the desert without any water and i don't feel so good, what is this sorcery)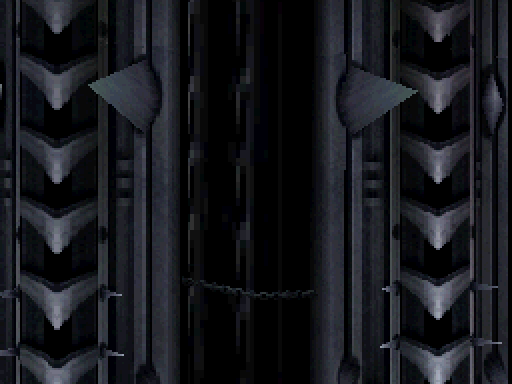 What exactly is this thing?

An inheritance from the old world.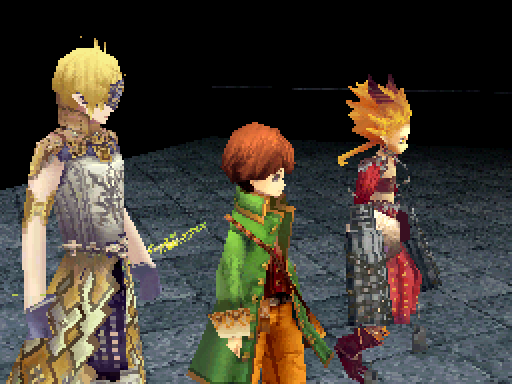 It's known as a Great Spear. Put simply, it's an ancient weapon of mass destruction.

...seems a bit big. For a spear.

To humans, yes. Less so to a giant.

...

Have you not told him of the past worlds?

We haven't had much chance. It's been all go since they found me.

And before. Besides, that's your schtick. You're the know-it-all.

Yes, well...

So much brain it leaks out your mouth. With your stories. And your history lessons.

...

Mr. Wiseacre.

I am choosing to interpret this as-

Jumped up

As an unorthodox display of affection from-

Boned up

From an endearingly-

Fucking

-rough-edged-

Nerd

-scamp.

NERD

NEEEEEERD

YOU ARE THE UR-NERD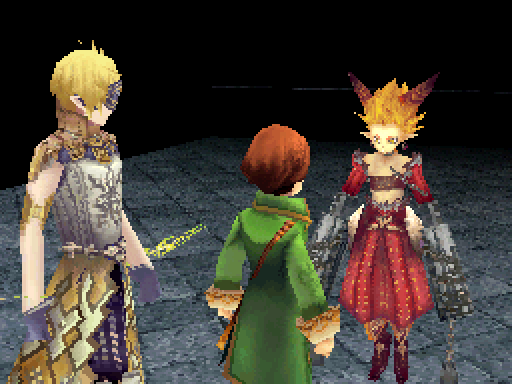 ...

Thank you.

Nice to have you back.

Did you find what you were looking for, then?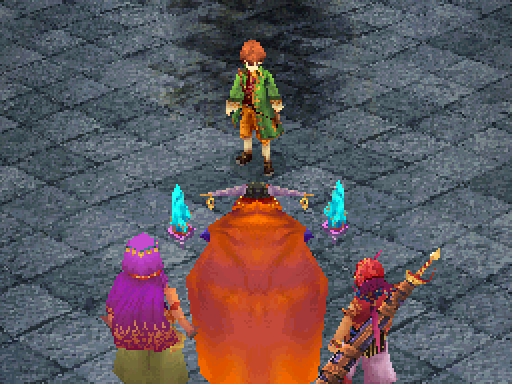 ...

No lip. That's as close to "Yes ma'am" as I'll get, I assume.

Have you been following me?

So what if we have? Saves you the trip back.

If he tries to hit me again, there will be bother.

He won't. Not unless I say so. You're a good boy, aren't you?

...

See? Good boys are quiet. Not like you.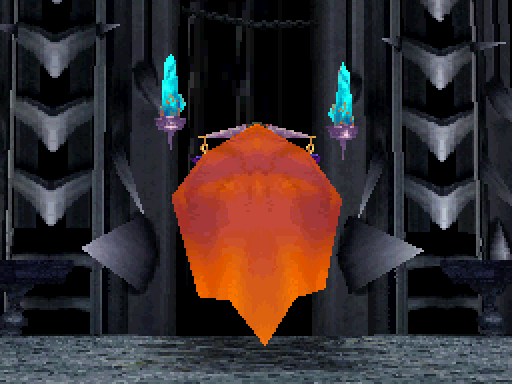 You may go now.

...

I'm curious. Why exactly did you want to get inside?

You may go now.

Because a little birdie told me that there's a weapon here. The Great Spear. Does that sound familiar?

...

And I'm thinking about you. I'm thinking, you're the sort of person who kidnaps people for no good reason. I'm thinking I don't want you to have an ancient weapon of mass destruction. Which is what this is. Right?

Aren't you a clever little bear.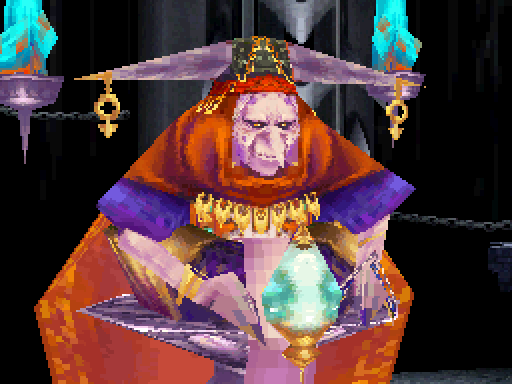 Before you die, and it will be some time before you do, I'm going to eat that tongue of yours. Something to look forward to while you waste away.

If you behave, I promise to cut it out first.

I beat you once. What makes you think I can't do it twice?

Perhaps I've gone senile.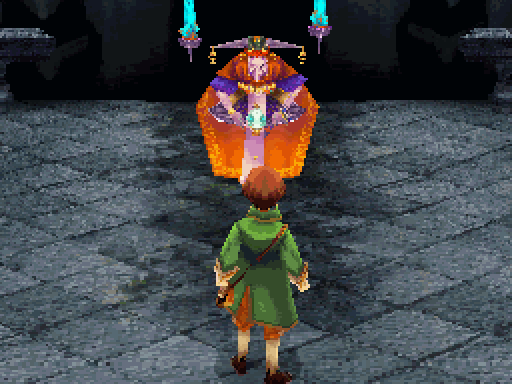 Or perhaps I've placed a curse on you that is slowly and agonizingly turning your body to sand.

Perhaps both.

(Huh. It really was sorcery. Who knew.)

You know what? I'm sick of people trying to screw this kid over.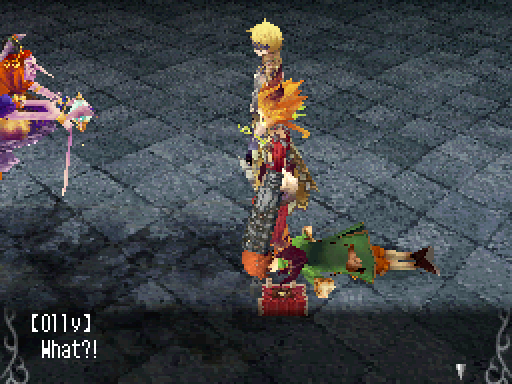 One step, you putrid hag. One more fucking step.

Anwar! The water!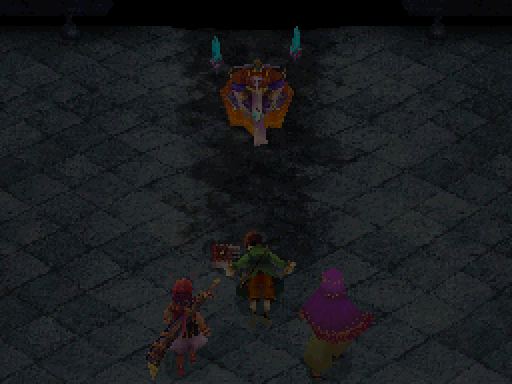 A splash. Rempo's volcanic eruption of curses. The keening in my skull consumed them both, and stayed long after consciousness took its leave.
---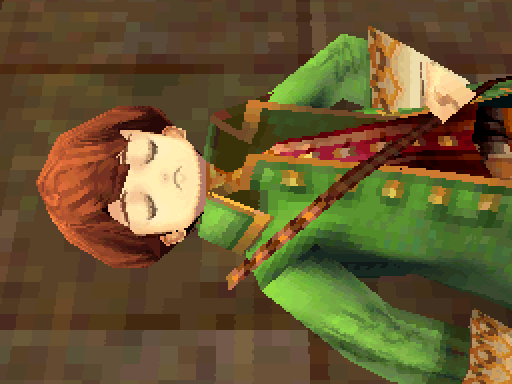 It didn't hurt.
My throat had been lined with blotting paper, my tongue dry-cured. Eyes so arid I could barely open them, barely see when I did. But it didn't hurt. Not until I tried to stand.
Then the grinding came. Bones eroding with every movement. The sharp, ugly crunch of a sand grain caught in the teeth, repeating a million times over in my joints. A scream rose from my lungs, died of thirst and became a hiss.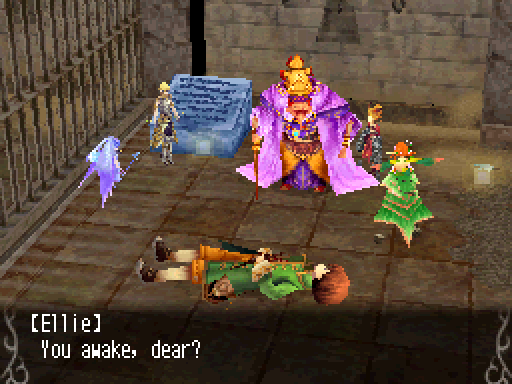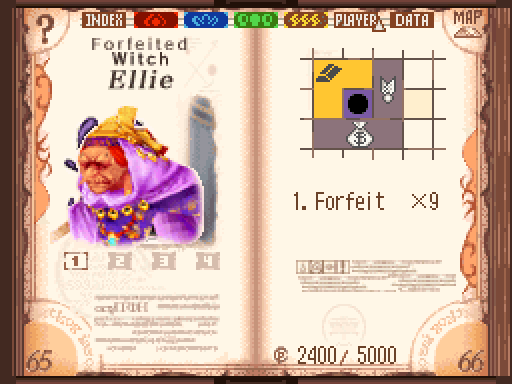 Twice.

It's alright. I'm not who you think I am. Olly brought you here, yes? I'm Ellie. Her sister. I'm not like her.

She cursed you, didn't she?
I nodded, then wished I hadn't.

Listen to me, then. You haven't got long.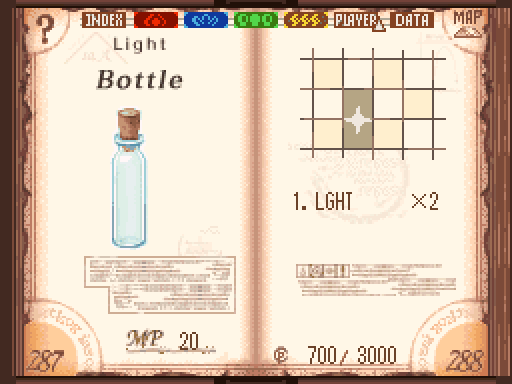 I have a medicine bottle here. If I told you what to do, could you use the book to make a potion?

A...ah...

Don't speak. Just lie still for yes.

...

Good.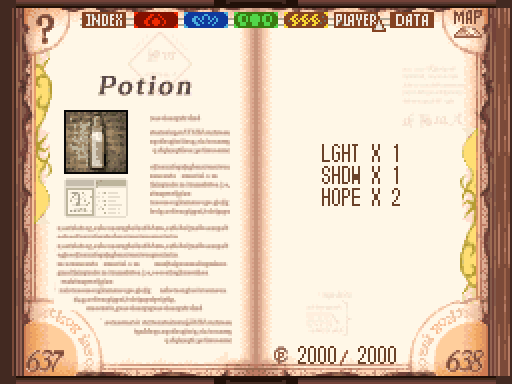 A simple recipe, quick, but any time spent moving was too long. Even stretching a finger conjured pumice stones under my skin.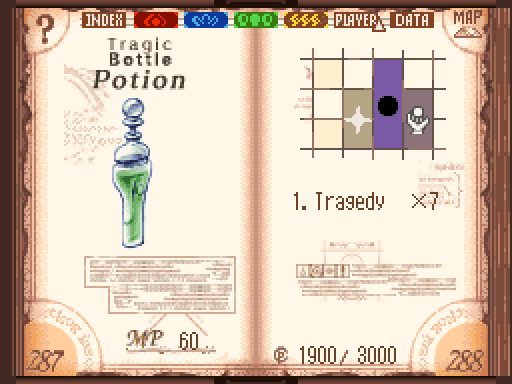 I drank, and a bitter wave laid waste to my taste buds, but flavour didn't matter. I'd have swallowed liniment if it moistened my throat.
My eyes gushed. I spluttered, choking on my own saliva. It must have looked like a hysterical crying fit. The wave roared through me, washing away the sand, the pain, the horrible grind of bone, and I stood like a flower unwilting.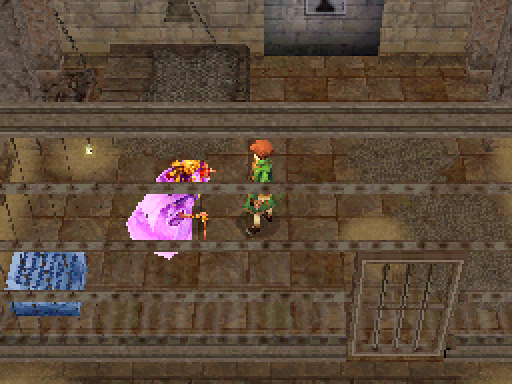 Better?

Yes. Thank you.

You're Olly's sister?

I am. Can't you see the resemblance?

...I don't want to answer that.

How did you know about the book? In fact, how did she know?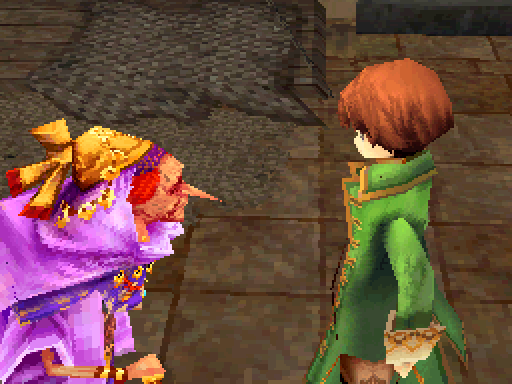 My sister and I are both shamans. Or...she is. I was. Bit of a story there.

"Fortune tellers," you'd call us. We both foresaw the book's coming, but to actually see it in person...

You know what's going to happen.

Yes.

...

You don't need to say anything. I made my peace long ago. I just wish I could say the same for everyone.

You're from Rhoan, aren't you? I don't suppose you've met my granddaughter? Beautiful girl. Loveliest green eyes you've ever seen.

If her name is Nanai, yes. I did meet her. And then she dropped me in a pit.

That sounds about right.

Please don't be too hard on her. I'd bet my left ear that Olly's been threatening to kill me. God knows what she's had her do.

She made a lot of trouble for me.

Because she had to. For my sake. Is there no-one in your life you'd do the same for?

...

What do you expect me to do, though? I can't just let her walk all over me.

You won't have to. Bring this to her.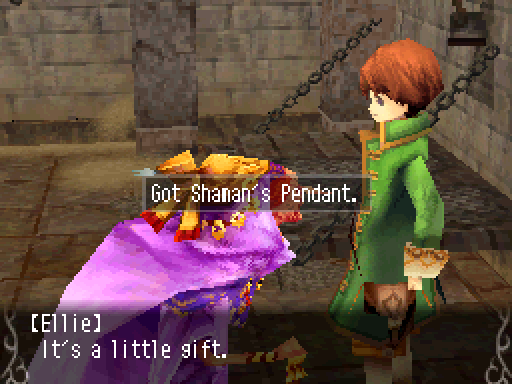 Tell her I've escaped. Then she'll be out of your hair.

I take it you know how we're getting out of here, then.

Oh yes. Dear Olly was kind enough to give me this.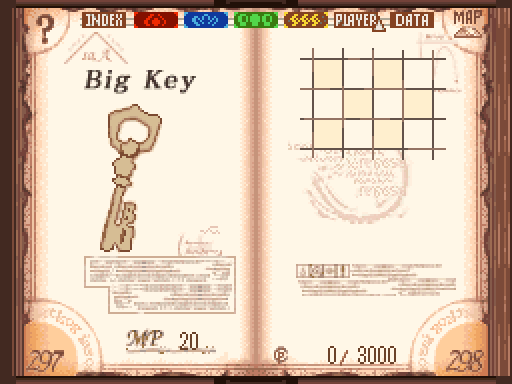 ...why would she give you the key to your own cell?

Because she has a terrible sense of humour.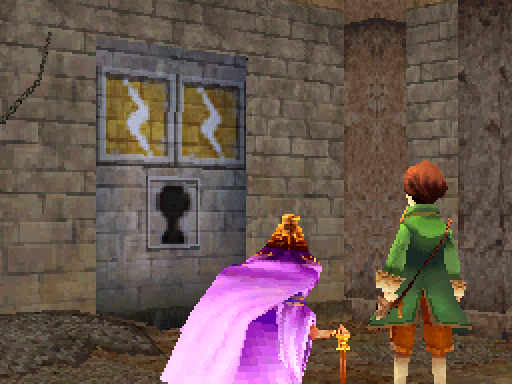 You see the markings on the door? Magical seals. The key won't work unless it's been properly enchanted.

When I was still a shaman, I could have done just that. That's why she gave it to me. To remind me what I'd lost.

But I have the book. So...

Exactly. Now do hurry up. I've seen enough of this place to last all my years.

Right.

How many years is that? About thirty?

Ah, bless you. Thirty-two, actually.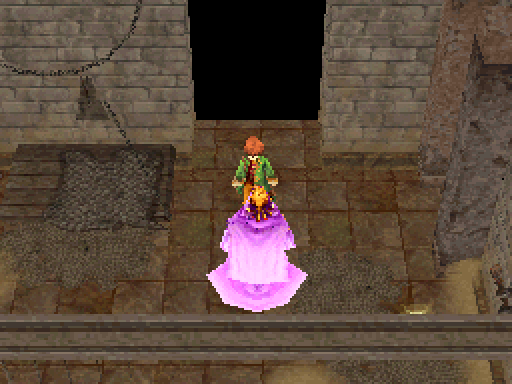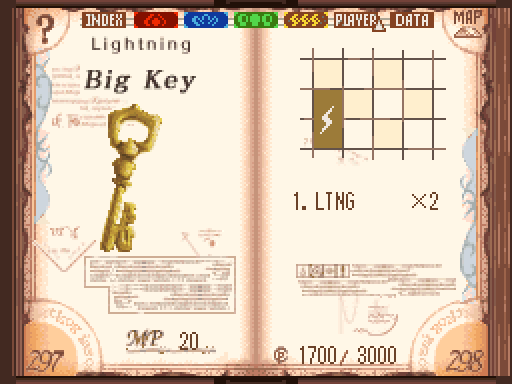 That's that. We'd better go before-

Wait. Tell me something first. Did Nanai still have the tablet?

...depends which tablet you mean.

"The end of the world as we know it is here." That tablet.

...

So you could read it. I thought as much.

Does the name Werman mean anything to you?

From Waisen. Prime minister or something, right?

Yes. That tablet was his.

Be wary of him. He knows about the book as well, and he's just as dangerous as my sister is. If not more.

Oh, your sister won't be dangerous. Not when I'm finished.

Oh. Yes. I thought we might come to this.

Let me be brief. Olly is the chief of Samiad. If you go back there and pick a fight, she'll bring the whole village down on your head, and they
will
make you kill them to get to her.

Go home. Leave Olly to me.

What can
you
do about her?

Little. But considering the circumstances, what difference does it make?

...

You have more important things to worry about. Let it go.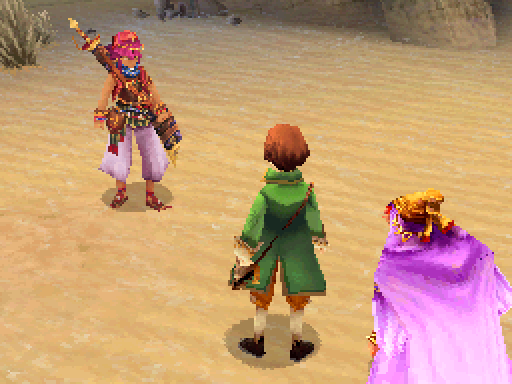 Ah. Anwar.

Stand back. I'll-

Perfect. Yumil will be needing a guide home.

What?

Olly has ordered me to keep him.

Olly isn't here. I am. And you're still not too old for a smack, young man.

...

He's the one who brought me here. You do realise that.

Yes. Because he's a good boy and he does what he's told.

Anwar.
Take him home.

Look, don't bother. I'll find my own way back.

Sultana.

...pardon?

A foreigner who thinks they can cross the desert by themselves. That's the word we use. Sultana.

Did you know that vultures love sultanas? No? Spend two days out there. You'll see.

You need only keep me in sight. I will stay ahead of you.

So you'll do it?

I owe you my life.

...just say yes, dear.