Introduction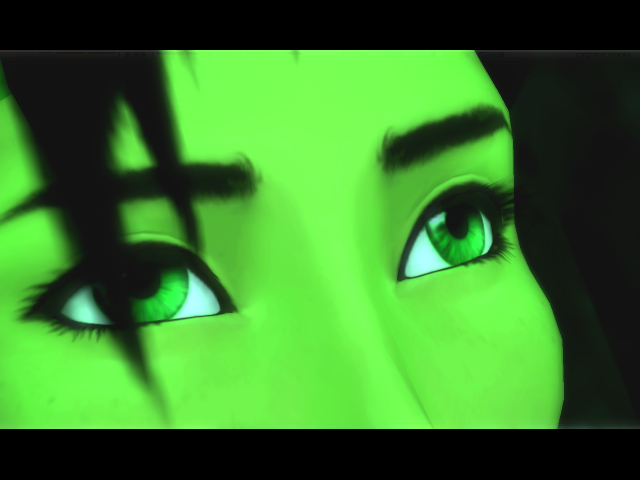 Beyond Good & Evil was a multi-platform game released in 2003 by Ubisoft and created by Michel Ancel, of Rayman fame. The game was released for the PS2, Gamecube, Xbox, and eventually the PC, which is the version we are playing. BG&E, despite receiving great reviews, sold poorly. The game had very little advertising from Ubisoft and came out the same time many other big name titles did. Within a month of the game's release, its price had been cut from 50 dollars to 20.
According to Gametap: "The life of a photojournalist isn't an easy one, especially when it involves a convoluted conspiracy by a corrupt government to keep its people in line through fear and violence. Guide Jade through action, stealth, and vehicle missions as she searches for evidence using her fighting skills, her camera and her hovercraft, respectively. Trusty sidekick Pey'j offers a few extra moves just when you need them."
That description is dumb and you are dumber now for reading it. BG&E is better summed up as a game developer's sandbox. They put it in any sort of gameplay element that was popular at the time and actually managed to make it work. The game manages to combine elements from Pokemon Snap, Zelda, anything with stealth mechanics, Prince of Persia, and a unique, vibrant world that we will be constantly talking over.
Videos
BONUS CONTENT
Rumors about a sequel to BG&E have been floating around the internet for years. To everyone's surprise, BG&E 2 was announced not too long ago. Here is the first teaser for it.
The most depressing comic mentioned in the first video:
The worst computer voice ever, mentioned in the second video: The story arc was actually called "The Seeds of Death".
Mentioned in video 4. Website of the Great Lakes Loons, also home of Lou E. Loon, the mute chicken who mugged my friend.
Beyond Good & Evil uses a modified version of a font you can find for free. It is called Dyer, and you can find it here.
Here's a beta video of BG&E showing what was different when it was still in development. There are a few spoilers in this video so don't watch it unless you already know what happens in the game. Mentioned in the BG&E: Misc. video. BG&E Beta video.
Here's the Hungarian weightlifter my dad mentioned: YEARRRRGH
Here is a bunch of terrible BG&E fan fiction. Some of it is mentioned from video 24 and onwards. CARLSON AND PEETERS WAS NO LONGER SOUNDING RATIONAL WITH HER HAND GOING UP MY LEG
The song used in video 26 is from "Hamlet in Rock", the entire soundtrack can be downloaded here.
A
trailer
for the show, and its official
site
.
[Dr. Rudolf Volz, the composer/creator of Hamlet in Rock, is only interested in staged versions and sees open distribution of his work as beneficial toward his goals.]