Introduction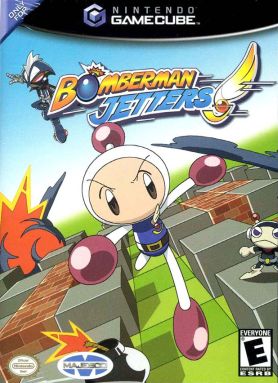 (Thread completed December 20, 2011)

---Game Description---
Bomberman Jetters
is a 2002 GameCube installment in the long-running
Bomberman
franchise that is
an inexplicable adaptation of one of its
anime adaptations
(while having nothing to do with its plot). You take on the role of White Bomber as he fights the Hige Hige Bandits, a pathetic group of villains that have somehow come up with the diabolical plan to destroy Planet Bomber. White Bomber must team up with his rival Max and several Pokemon-esque Charaboms to save Planet Bomber from the Hige Hige Bandits.
While the game just plays like a watered-down
Bomberman Generations
, it is notorious for its ridiculous localization. The game is fully voice-acted, and few-to-none of the actors are good (Shout sounds like she only just got the script when she recorded, and Birdy and Gangu have to be heard to be believed). Since BigTUnit1 and myself do a
parody series
of the anime
this game is based on, we're going to have a hell of a fun time ripping on it.
---LP Description---
This will be a 100% run of the game, meaning that I will collect every card and health container, and I will collect and level up every Charabom. Every main gameplay video (excluding collection vids) will tackle half of each world, so this will be a relatively quick LP. Because the game's cutscenes are short, commentary will be muted/sparse for them, but the videos will not be split into edited and uncut versions. Believe me: you're not missing much.
Joining me for the LP will be BigTUnit1, returning from the
Bomberman Hero
LP. We are also joined by my primary LP partner, Mugiwara Yoshi, after a period of inactivity from him. Updates will be weekly from between Monday and Wednesday.
Expect some references to
Jetters Abridged
. You've been warned.
COMPRETE GAME BIG TIME!
---Related Links---
RSS Feed/Playlist
Our previous LP, Bomberman Hero
My simultaneous LP of 007: Agent Under Fire
My Twitter
Jetters Abridged
- My parody series of the anime this game is based on, written and voiced with BigTUnit1 and our friend codeblackhayate. If you're dubious about watching it, keep in mind that everyone right here on the SA forums that's seen it has said it's hilarious.

Opening Cinematics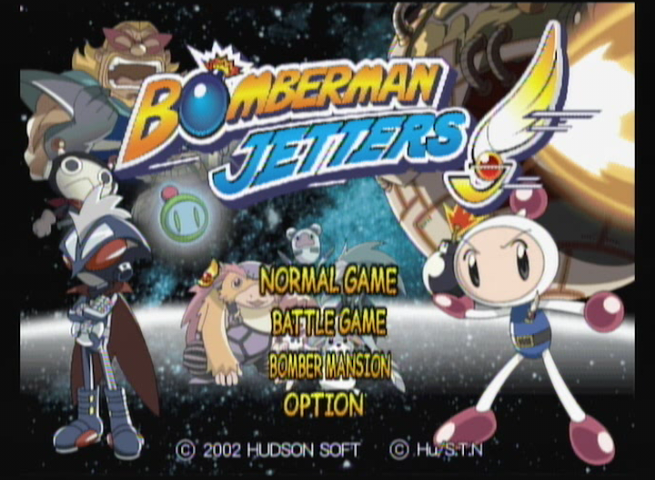 Commentated + Let's Play Introduction
: [
Blip
|
YouTube
]
No Commentary
: [
YouTube
]
Anime intro with original theme song, "Boku wa Gakeppuchi"
: [
YouTube
] (Warning: Ridiculous, but catchy like a disease)
-----------------------------------------------------------------------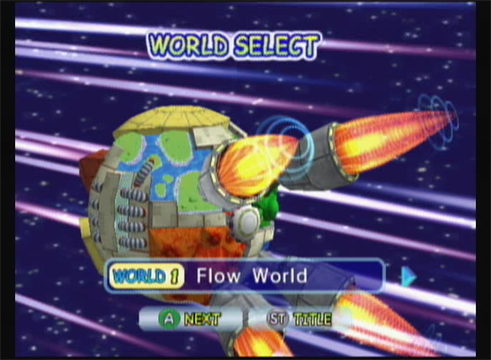 Part 1
:
Areas
: [
1
|
2
|
3
]


[
Source video download
]
Part 2
:
Areas
: [
4
|
5
|
6
]


[
Source video download
]
Collection Time


[
Source video download
]
-----------------------------------------------------------------------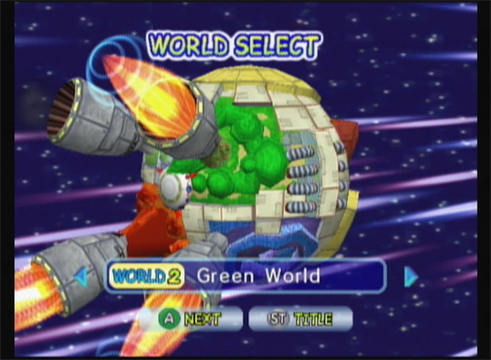 Part 1
:
Areas
: [
1
|
2
|
3
]


[
Source video download
]
Part 2
:
Areas
: [
4
|
5
|
6
]


[
Source video download
]
Collection Time


[
Source video download
]
-----------------------------------------------------------------------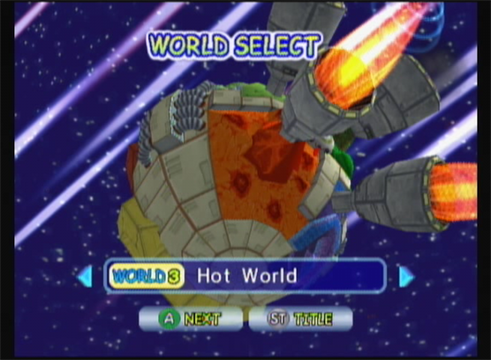 Part 1
:
Areas
: [
1
|
2
|
3
]


[
Source video download
]
Part 2
:
Areas
: [
4
|
5
|
6
]


[
Source video download
]
Collection Time


[
Source video download
]
-----------------------------------------------------------------------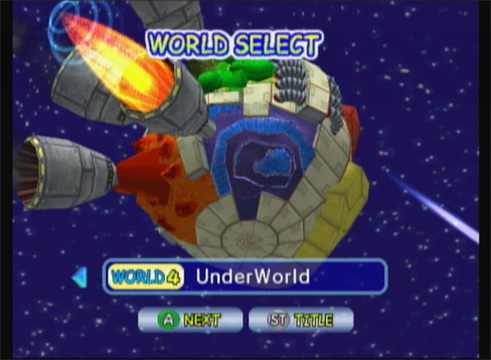 Part 1
:
Areas
: [
1
|
2
]


[
Source video download
]
Part 2
:
Areas
: [
3
|
4
]


[
Source video download
]
Collection Time


[
Source video download
]
-----------------------------------------------------------------------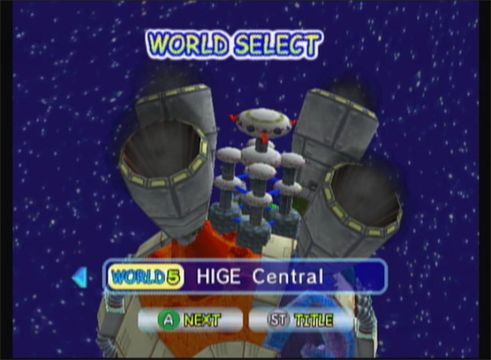 Part 1
:
Areas
: [
1
|
2
]


[
Source video download
]
Part 2
:
Areas
: [
3
|
4
]


[
Source video download
]
Collection Time


[
Source video download
]
-----------------------------------------------------------------------
Collection Time 6: Last of the Charaboms


[
Source video download
]
-----------------------------------------------------------------------
Bomber Mansion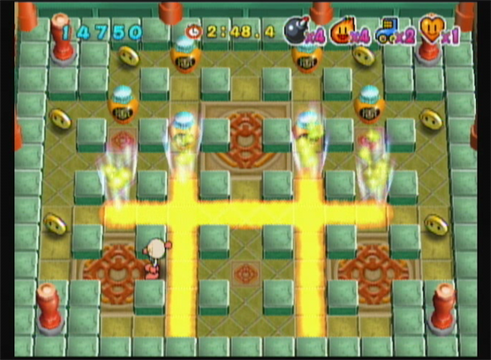 [
Source video download
]
-----------------------------------------------------------------------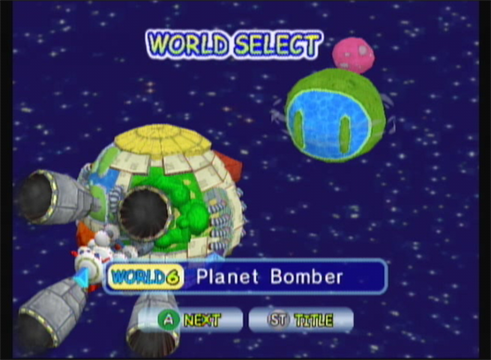 Areas
: [
1
]


[
Source video download
]
-----------------------------------------------------------------------

(By Nekomata)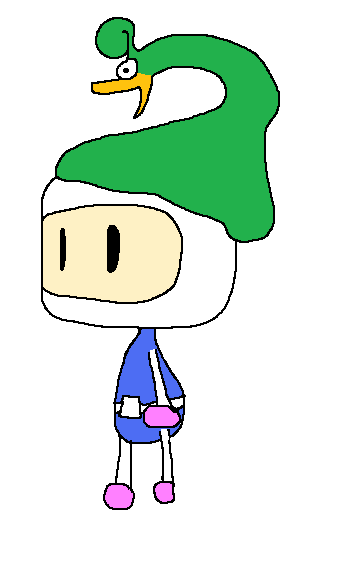 (By How Ingratiating!)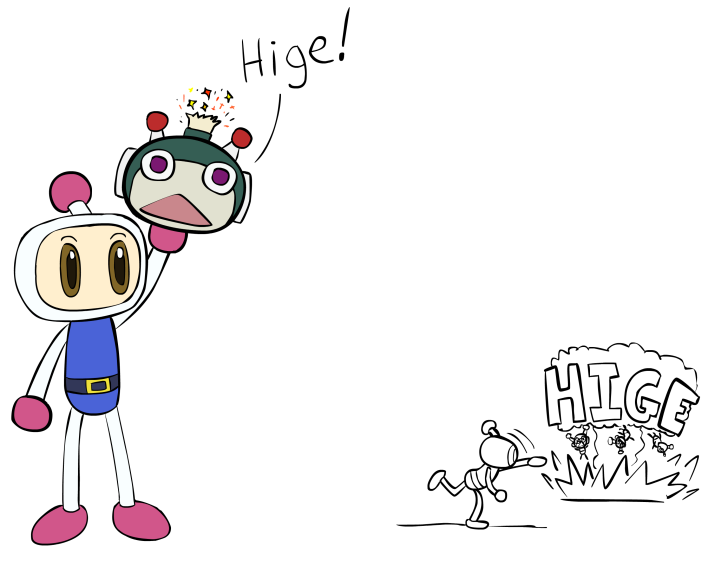 (By Shaezerus)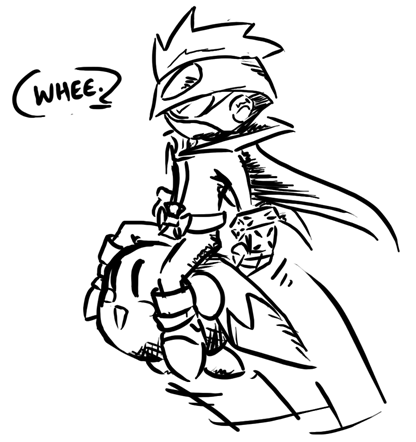 (By Supersonic Buddha)
(By Melaneus)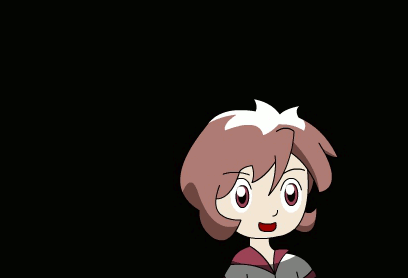 (By Epee Em)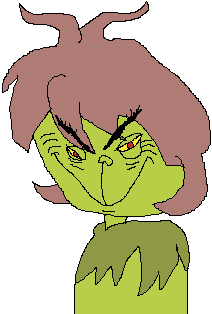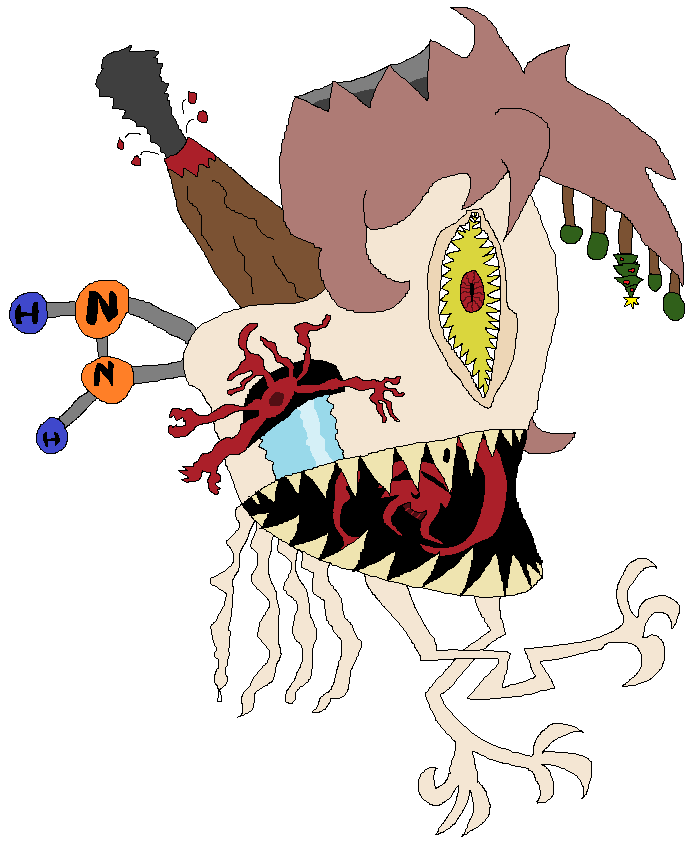 (By Zombiebeard)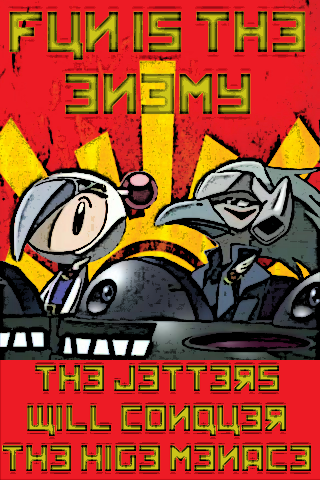 (By LordIronHat)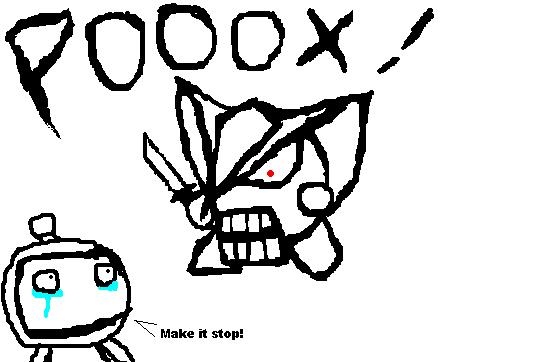 (By Tempe, YouTube)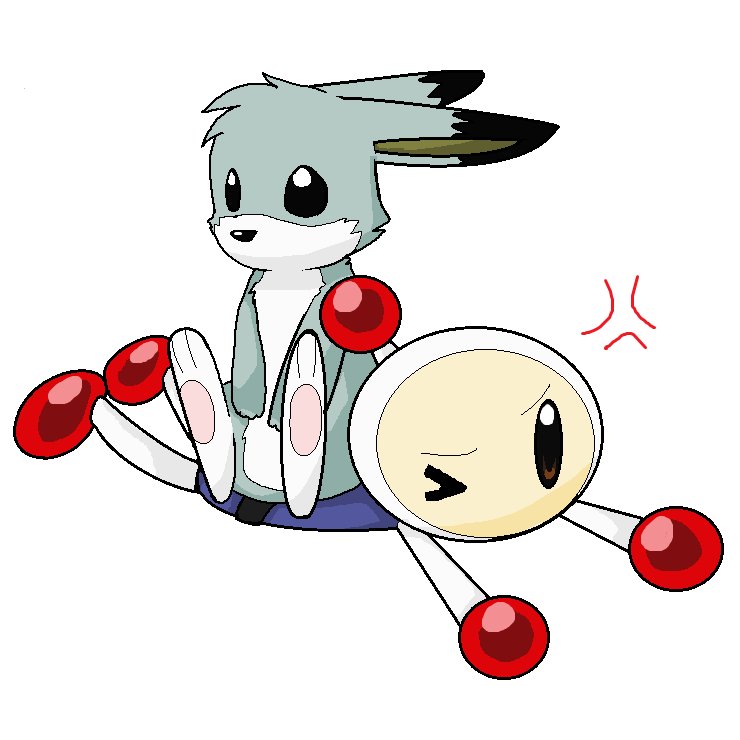 (By Vorhias, YouTube)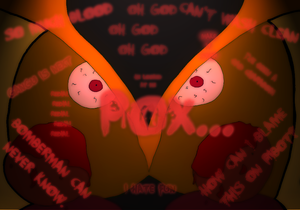 (By TheSmashBro, YouTube)

(By ScraggyKululu, deviantArt)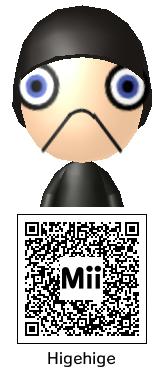 Characters of Bomberman Jetters
---The Heroes---
White Bomber
"I need you!"
White Bomber is the titular protagonist of the game, and he controls exactly like the
Bomberman Generations
incarnation. He does everything a good Bomberman does. This does not include shutting up his annoying teammates. Voiced by a 14 year-old girl.
MAX
"Mmmmelon..."

MAX is the secondary playable character of the game. He can't use Charaboms, and his special Hyper Plasma Bomb move takes too long to charge considering its greatly limited usefulness. He's a hero in this game, which is generally his role in the context of the game franchise, but it's strange in this context due to him being a
villain
in the anime series that this game is based on. Voiced by someone who was either trying to be a whispery badass or just really hates everything about life.
Birdy
"
Be CaReFuL!
"

Birdy is the resident aloof badass of the Jetters, though the voice acting director forgot the "aloof" part. His only purpose in life is to tell you what bomb works best against each boss, though he'll also sometimes seriously chew you out in the Game Over screen. Voiced by a wannabe superhero.
Shout
"[Muted]"

Shout is the resident annoying, worthless piece of shit of the Jetters. She acts as the Navi of this game, always stopping you to tell you something you probably already knew in an effort to assure that you only ever play this game once. The game makes no effort to keep you from hating her. Voiced by an amateur who did her lines the first time she read them.
Dr. Ein
"It seems you require more training..."

Dr. Ein is the founder of the Jetters, and he is a scientist/mentor guy, except not really. His only purpose in the entire game is to be embarrassed at your existence when you get a Game Over. Voiced by someone who actually sounds like he's having fun, which is the most credit you can give the character.
Bongo
"I SMELL
SHARKUN!
"

Bongo is the dumpy guy that nobody cares about. He lets you know when a new Charabom is nearby by catching its scent, despite him being out in fucking space. Voiced by the second of two hero-voice actors that actually fit the character and don't suck.
Gangu
"
THE ICE BOMB HAS BEEN COMPRETED!
"

Gangu is a robot built by Dr Ein to be as loud and offensive as possible. He sends
DUH BOMB MUHDGE DUHVAISS
to you so that you can
CREEYATE NOO BAAAHMBS
! Voiced by a racist Japanese stereotype with no indoor voice.
COMPRETED BIG TAIM
.
---The Villains---
Dr. Mechadoc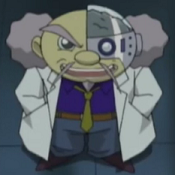 Dr. Mechadoc is the standard evil genius of the game and is one of the heads of the Hige Hige Bandits. He designed the Dark Star planet that is being used to attack Planet Bomber, and was likely the asshole who put all of the lovable Hige Hige mooks on it to die with it. Doesn't really show up in the game
until the end
. Voiced by an actually decent VA who gets the whole gleefully-evil angle.
Mujoe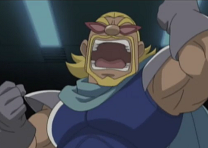 Mujoe is the boisterous, pro wrestler-designed commander of the Hige Hige mooks, and he doesn't have much of an indoor voice either. He also doesn't show up in the game
until the very end
. Voiced by a guy who probably loved yelling everything at the top of his lungs.
The Hige Hige Bandits
"Hige-hige!"

The robotic, frog-looking, downright lovable footsoldiers of the Hige Hige Bandits, and the primary enemy of the game. When they hit you, they will take away one of your powerups along with a piece of health. Despite only being able to say "Hige-Hige", these little guys have
100X
more personality and charm than all of the Jetters combined! Just watch them seemingly carve out a happy life on their doomed weapon-planet that is being sent hurtling into Planet Bomber, and you will feel like a cunt in the morning.
---The Charaboms---
Charaboms are the Pokemon-esque creatures of the Bomberman franchise that allow White Bomber the use of various abilities. You can level them up to Level 3 by collecting fruit, with the respective Charabom's abilities increasing as a result. Details for each will be added as the game progresses.
Sharkun



Sharkun is a cleverly-named

shark Charabom that allows you to travel over water. As he levels up his speed in water increases and he gains the ability to climb waterfalls. He also has a smug grin and grows into a fucking
torpedo-shark
, making him the coolest of the Charaboms.
Sparkun



Sparkun is a bubbly little jellyfish that electrically charges your bombs while in water. The range of the electrical charge increases as he levels up. He is one of the Charaboms that is obtained by defeating the Bomber bosses, specifically Mermaid Bomber. You can go the whole game without using him, but there's nothing quite like laying out a bomb and watching a robotic fish stun
itself
.
Kai-man



Kai-man is a hermit crab-cum-squeaky toy Charabom that increases your defense against enemy attacks. He is especially useful in boss fights, where a fully-leveled Kai-man could end up saving your ass once or twice. I'm not sure if he also defends against self-inflicted damage, to which we all know I'm much more susceptible.
Pommy



Pommy is a cute little critter who lets you jump over small gaps. He used to be an adventurous hero (read: tool) in
Bomberman 64: The Second Attack
, but by the time of
Bomberman Generations
his only real purpose was just for making people go "awww".
Pommy Dragon (P. Dragon)



Pommy Dragon is just that: Pommy mixed with a dragon. His ability is even just that: you can jump across gaps, but this time from high places. You created him in
Generations
by mixing Pommy with another dragon Charabom, but in
Jetters
you just get him by defeating Thunder Bomber.
Pox



POOOOOOOOX is an owl-ish Charabom that beats out Sharkun's awesomeness purely in the over-the-top, teenage break-up-angsty way he shouts his name out into a cold, heartless world. You ride on his head to travel across tightropes and wires in a very femmy, ballerina fashion. And by the way...
POOOOOOOOX!!!
Ceedrun



Ceedrun is a sort of water-dragon whose ability is to generate a shield around you when hurt. Essentially the same as Kai-man, though damned if you'll actually remember you have it in your party. It's most memorable for having a voice that sounds like it was processed through a Dollar Store voice-changer. Or an industrial fan.
Battra


Battra... if its name meant something in Japanese, it didn't exactly translate to English. Its ability is to drop a line of bombs in front of you that you can direct if need be. You'll never need this ability. At least Battra looks kind of like a mix between a parrot and a dragon. You get it by defeating Flame Bomber.
Dorako



DORAKOOO!!! is arguably the most wasted Charabom of them all. He's a dragon/dinosaur big enough for you to ride who shouts out his name like a Rock star. His ability is to increase your power-ups. *Lighter, horns*
Elefan



Elefan is a- oh fuck it. It's ability is to create an earthquake to stun enemies. You get it by defeating Grand Bomber.
ToughGuy



ToughGuy is a Sasquatch/caveman Charabom that increases your bomb throwing and kicking distances. His name is really stupid.
Youno



Youno, (or Yuono, depending on which in-game screen you look at), is a unicorn Charabom that allows you to move your bombs around like RC cars. Level 3 gives you the Remote Controlled bomb, which only detonates when you want it to. Understandably, the game doesn't give you the near-game breaker Charabom until very last. You get Yooooono by defeating Dark Force Bomber.