Part 105: Alternate Ending #10: Falling Action...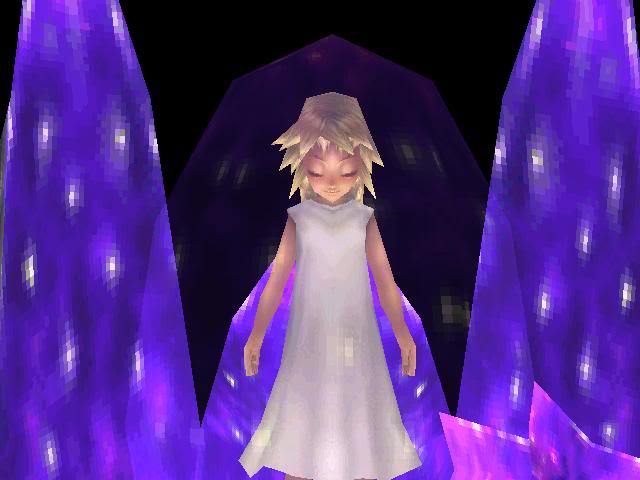 For this tenth and final ending, Team Serge needs to off the plot device princess and her host while Terra Tower is still in the air.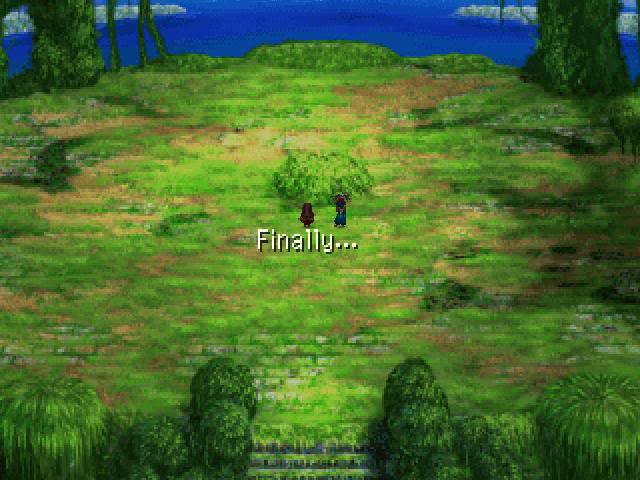 We open on Sky Dragon Isle...which should no longer exist given Terra Terra smashed right through it...but meh...details.
Music: Terra Tower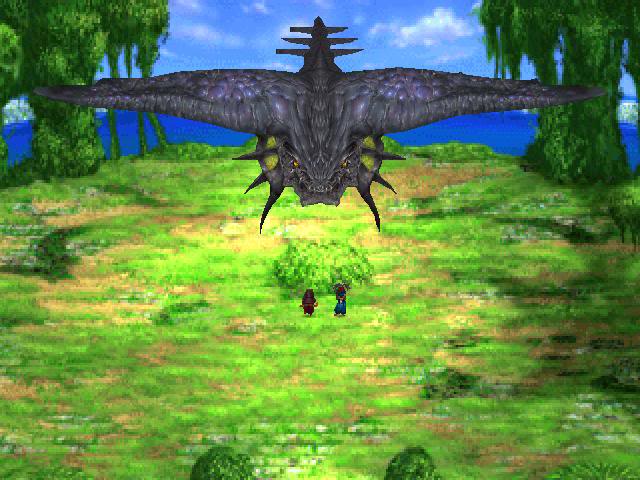 The Time Devourer Fused Dragon God of Very Poor Animation (it just floats down the Y-Axis into position with no movement whatsoever beforehand) appears before the Dwarf Chieftain and the Sage of Marbule.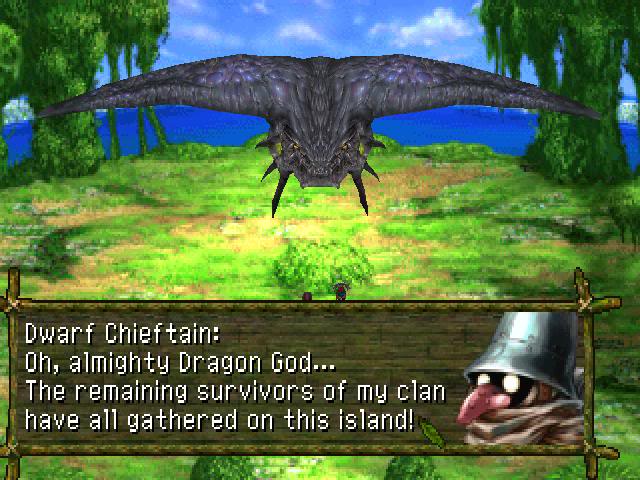 "The demi-humans of Marbule have gathered as well."

"Excellent. The time is nigh... Those who defy our plans have been eliminated. Not a soul can interfere now... Let us stain the planet with the blood of humanity... The impudent humans who believe they are the sole rulers..."

"Dragon God... Do we have no other alternative?"

"What are you talking about!? Have you forgotten their wicked deeds, hi-ho!? If we do not do something about this now, the humans will certainly destroy this planet!"

"But..."

"Now, be off. Eliminate these foolish mortals who are eating away at the planet. It is our turn to dream anew with the planet..."

"Certainly, oh Dragon God!"

"......"
The fuckface dwarf runs off gleefully...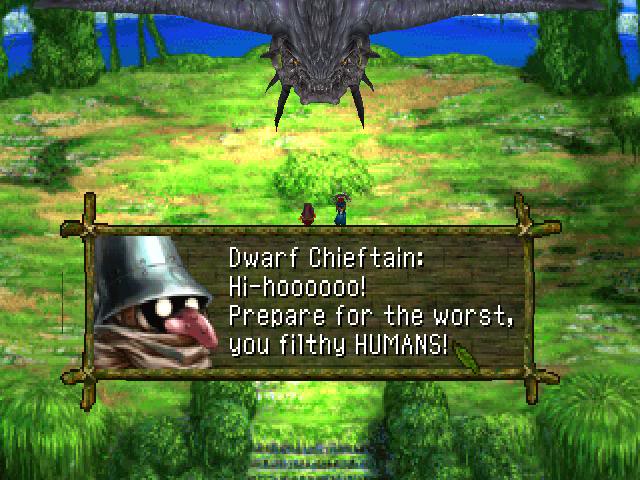 "Now where should we begin the bloodbath!? Hi-hoooooo!"

"......"

"...Are we doing the right thing...?"
The Sage shrugs his shoulders and goes off to wage war on humanity in El Nido...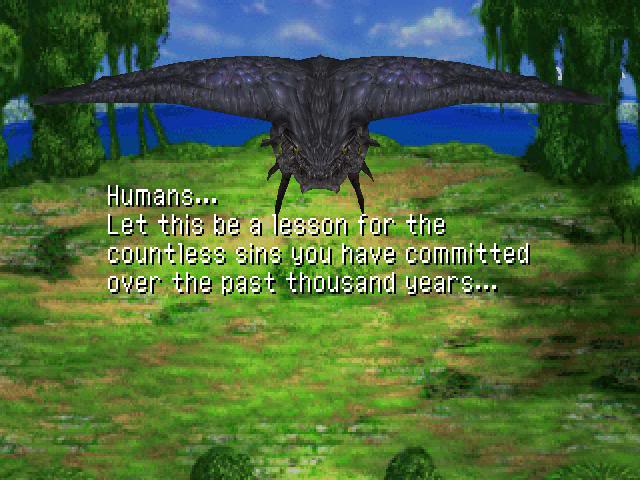 "There is no turning back now..."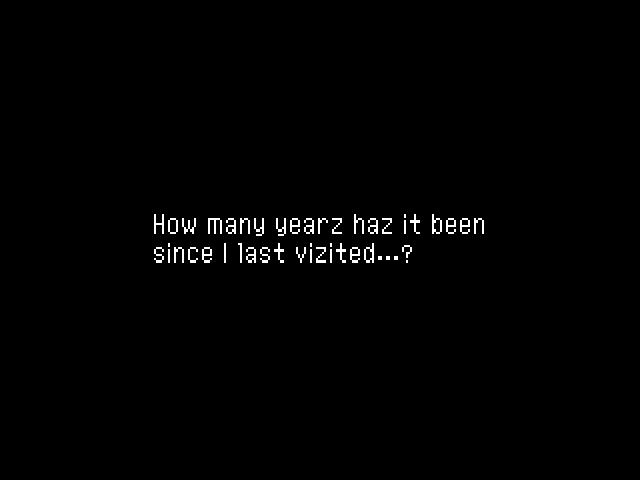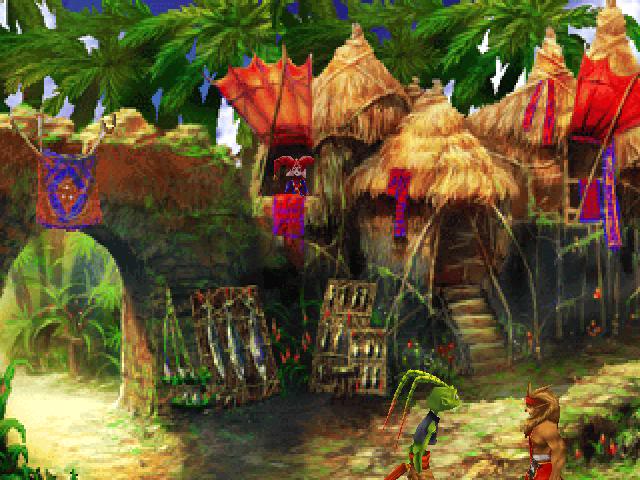 It seems Harle has since moved into where Serge used to live. I wonder if that lizard in the back room charging 100G a night got to stay.
Music: Lost Fragment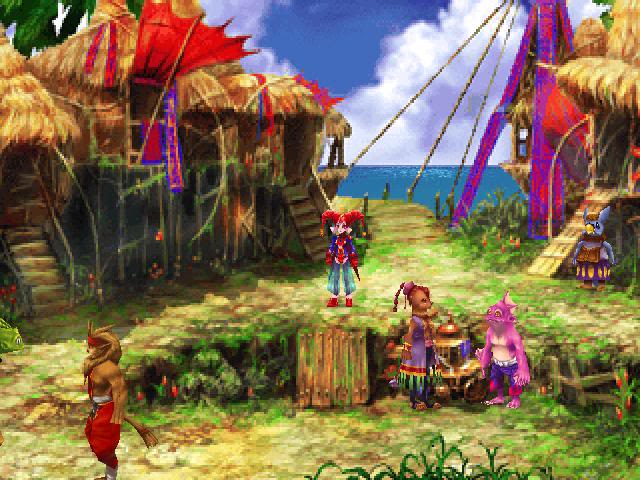 Welp, Arni Village has since been repopulated by the demi-humans. Hope you didn't like any of the human characters in Another World cuz they're all dead as a doornail because the minorities were sick of low paying jobs. That is some whacked out social commentary, Japan.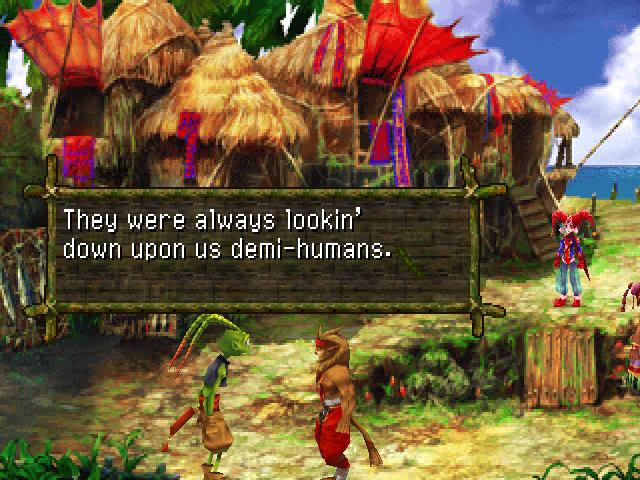 "I had such a blast watchin' those humans run for their lives! Hah Hahaha!"

"I'd pay a million G's to see their faces filled with fear, humiliation, and disgrace again!"


"Hehehehehe!"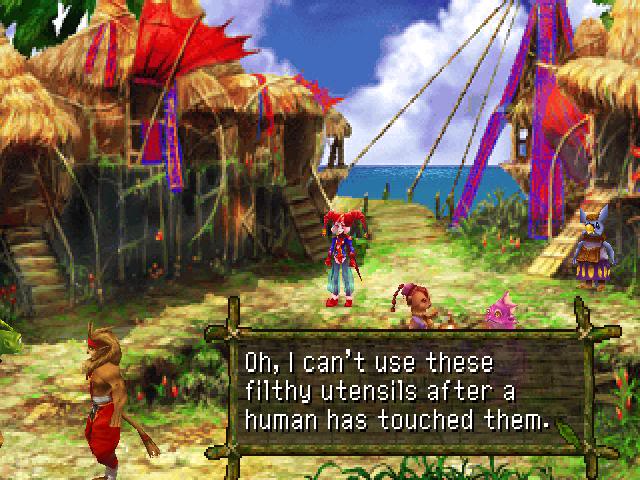 "Don't you agree?"

"......"

"Gather around, ladies! I brought with me today...utensils, direct from Marbule! They're clean, and they last forever!"

"Oh my! Wonderful! How much are they?"

"Oh, just three human teeth a piece or one ear for a set."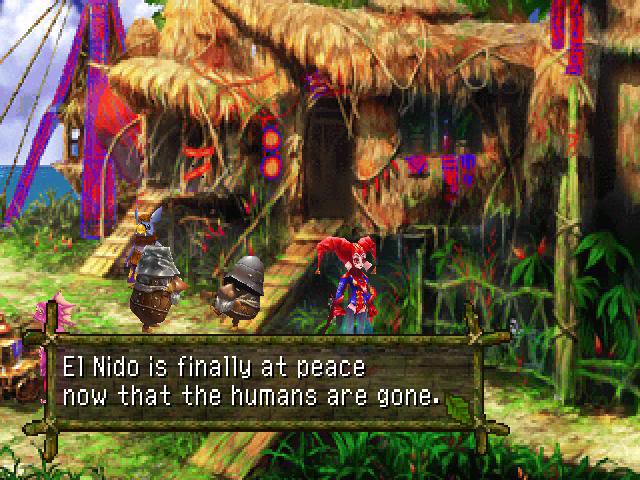 "But what if troops from the mainland are sent to survey the area?"

"Hi-ho, the Dragon God is watching over us. Humans are no match for us, now."

"......"

"...Hmm..."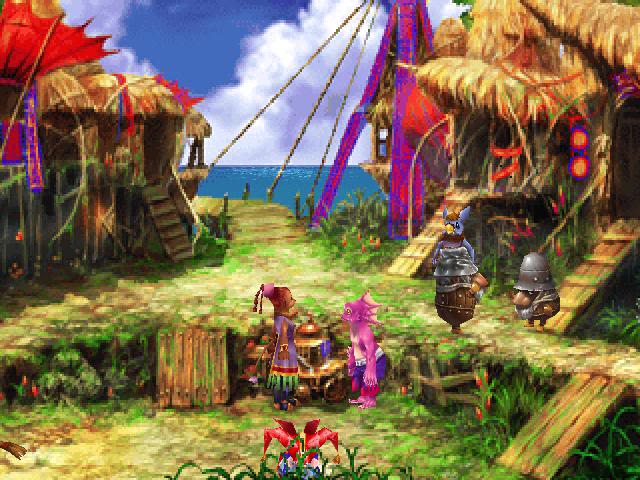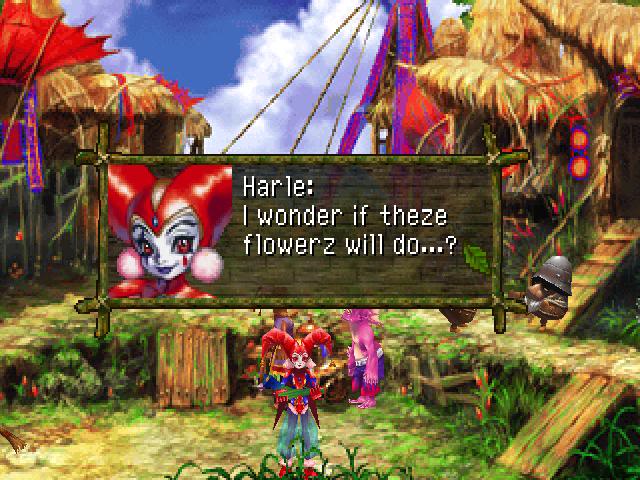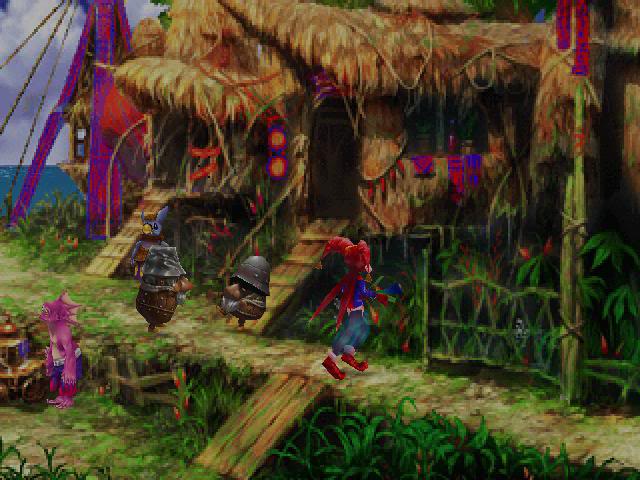 Later that day...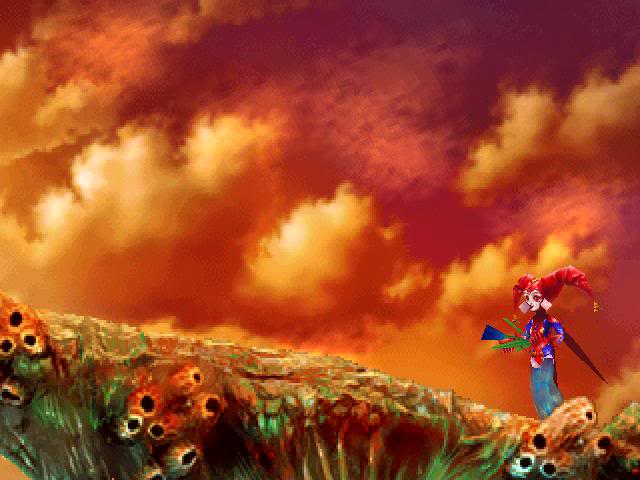 So the Dragon God's revenge against humanity was limited to...a miniscule archipelago covering roughly 3% of the planet's surface...? This really is the laziest fucking cast of characters of all time. Goddamn...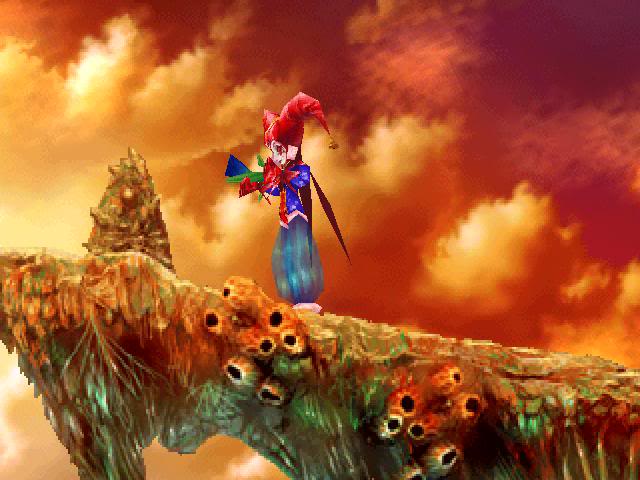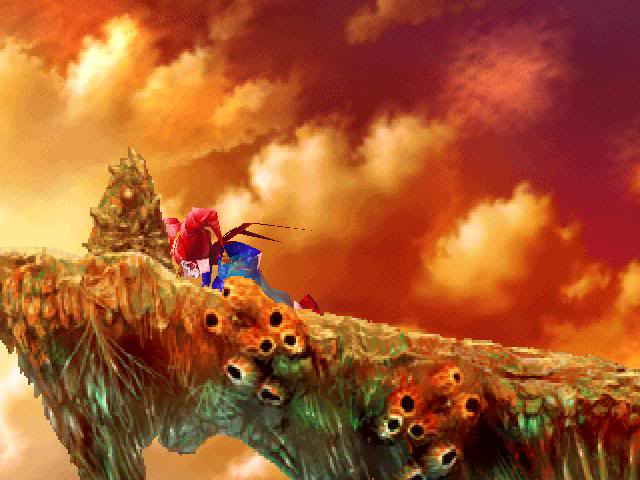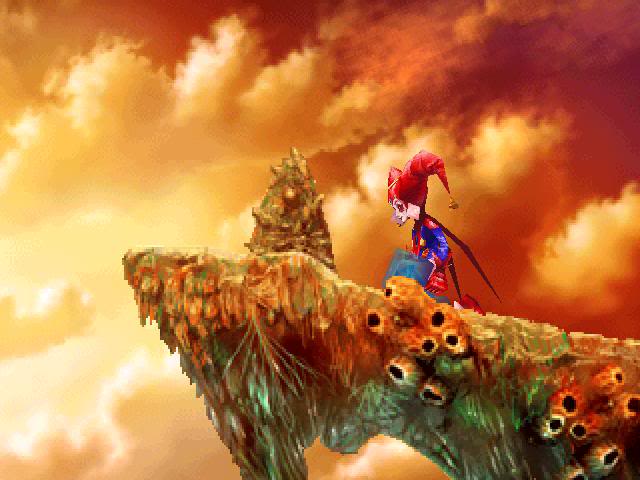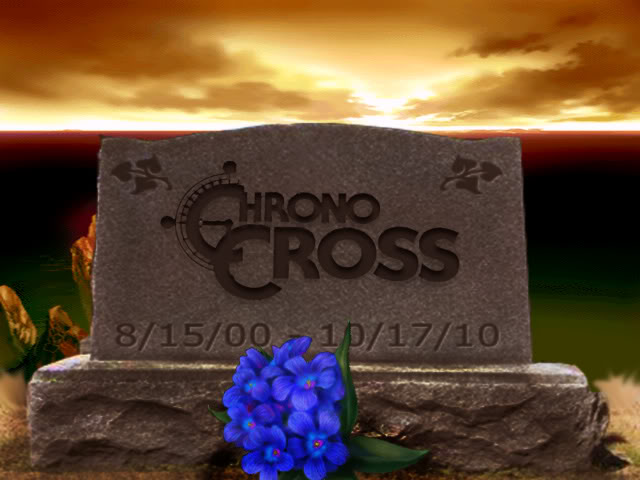 Music: Fragments of a Dream
s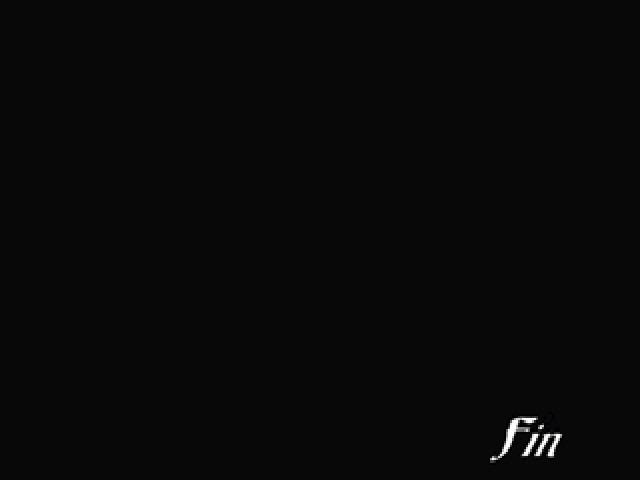 And that, ladies and gentlemen, is the end of Chrono Cross. I hope you all had a fun ride down the perilous path of Masato Kato's haphazardly written pan-dimensional Chrono Trigger fanfic.

"THE END."

<SNIFFLE>

"Aren't you gonna fill up that tin can of yours with snot if you get all emotional now...?"

"WHAT ARE YOU TALKING ABOUT?! WHO IS GETTING EMOTIONAL? SURELY YOU ARE NOT SPEAKING OF ME?!"

"Uh-huh... Well, whatever... That was some *dumb* shit..."

"IT HAD ITS MOMENTS."

"Yeah, and so does looking at porn on the Internet. Too bad this adventure shot its load about twenty hours ago and we've been spending the rest of the time closing pop-up ad windows and wiping up with a tissue."

"I FIND YOUR ANALOGY TO BE IN CRUDE TASTE."

"Which is why I'm not gonna make anymore. Come on...let's go get a beer."

"I THOUGHT YOU WERE UNDERAGED?"

"Pfft... That flamer Lynx mighta stolen my body, but he didn't nab my fake I.D. C'mon, Megaphone. First round is on me..."

"HURRAY!"